Think a three-course meal is fancy? The latest reception food trend is cuisine that's served with entertainment flair thanks to caterers who will interact with, and impress, party guests. Whether you intend on serving unique, gourmet delicacies or a more traditional menu, there are interactive reception ideas that range from freshly shucked seafood to hand-torched treats.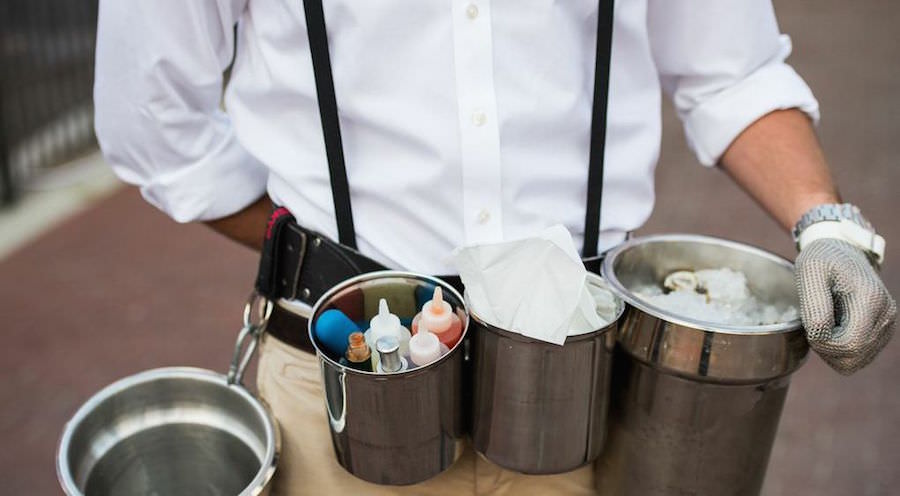 Found in Miami, New York, Washington D.C., Philadelphia
Why You Need It:
Want to serve oysters but worried the shucking process may be difficult and messy? Oysters XO executed an idea straight out of Amsterdam, bringing expert "Oyster Guys and Oyster Girls" to interact with guests as their shuck delicacies exclusively from East and West Coast oyster farms.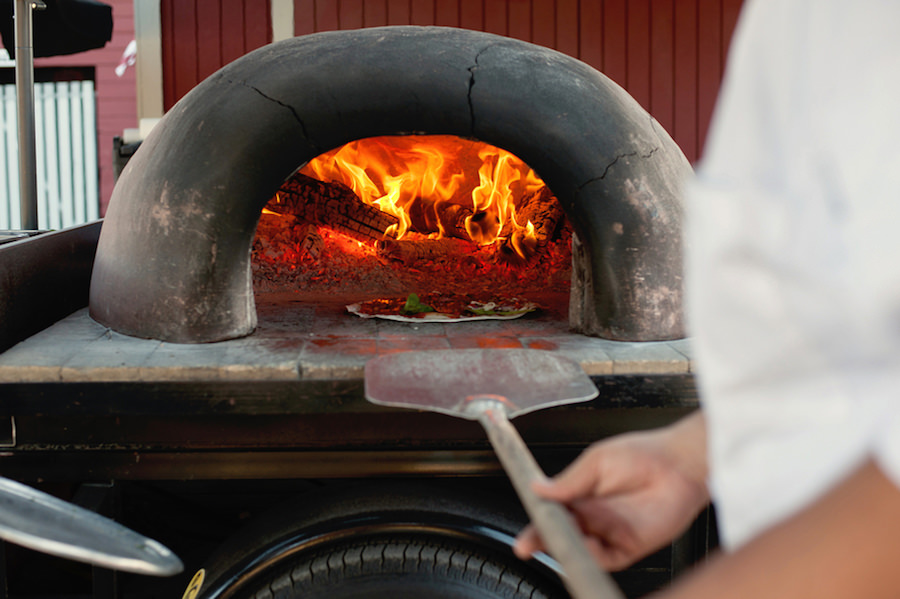 Found in Washington and Oregon
Why You Need It:
Pizza makers are putting their pies on wheels to personalize the experience for clients. Since the Italian-style pies are prepped, cooked and served right from a wood-fire oven, guests can create customized pizzas by requesting specific toppings while enjoying a buffet-style meal at wedding receptions. | Photo by Suzanne Rothmeyer from Chris and Rachel's Real Wedding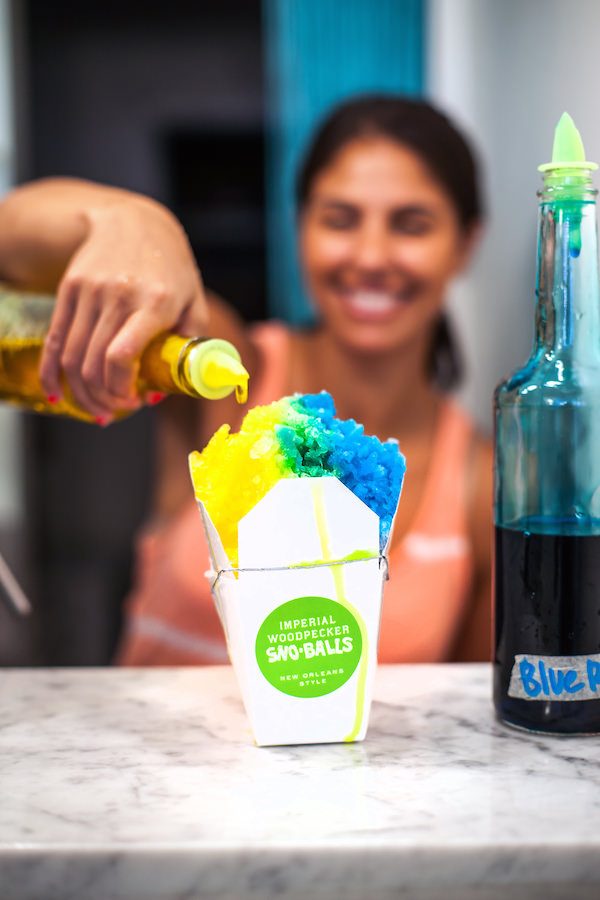 Found in New Orleans
Why You Need It:
Sno-balls are the perfect sweet to serve at a summer wedding. A variety of catering companies create these light and refreshing ice balls on-site and from a variety of flavors. Imperial Woodpecker has a menu of 46 flavors, including mango, root beer and wedding cake so each guest can indulge in the perfect dessert that suits their tastebuds.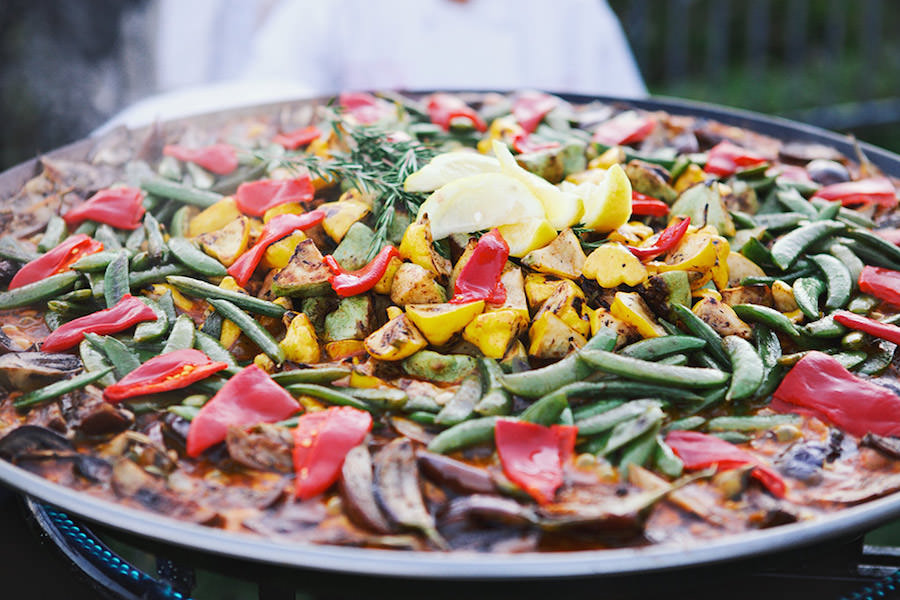 Found in Los Angeles
Why You Need It:
Between the mussels, shrimp, chicken and chorizo in paella, it's clear the dish is served best when made fresh. this is why we recommend catering your wedding receptoin with a vendor who specializes in on-site paella presentation. Not only will the ingredients be more flavorful, but the color presentation is a bonus.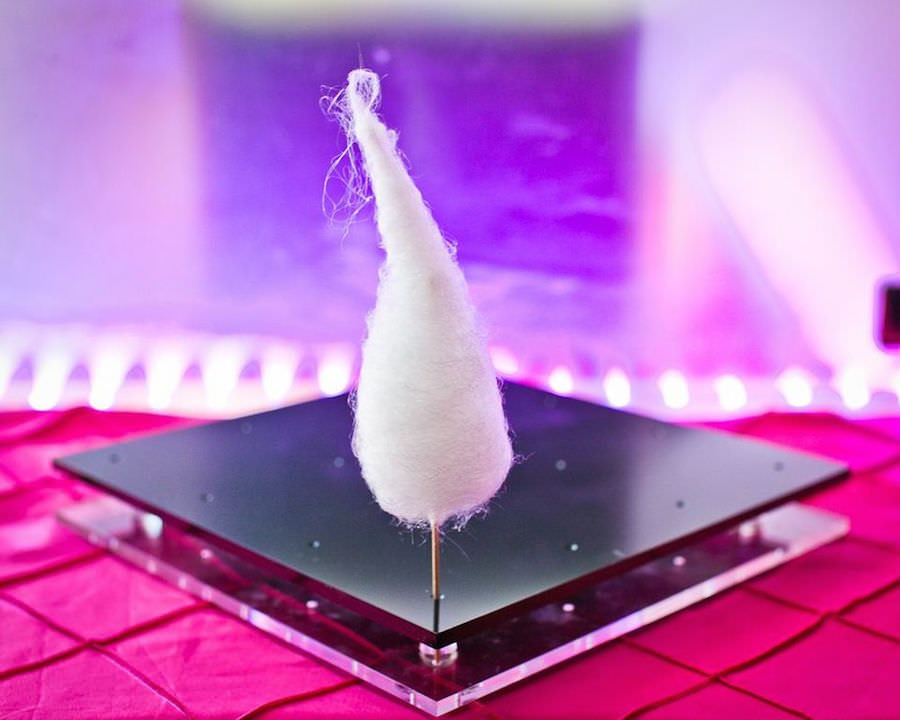 Found in Dallas
Why You Need It:
Tap into fairground flavors with cotton candy as an hors d'oeuvre, in a cocktail or for dessert. We love how Fluffpop DJs spin gourmet cotton candy with flavors ranging from lychee and guave to sriracha and cappuccino.
**Editor's Note: This feature originally appeared in Love Inc. V2
By Kaitlynn Moquet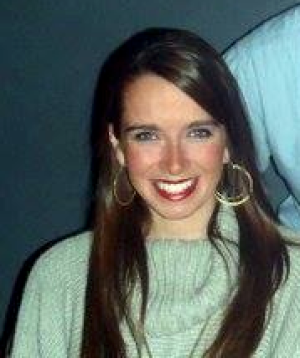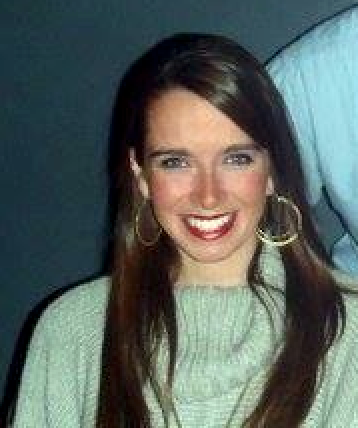 Kaitlynn Moquet is a recent graduate from the University of Wisconsin–Madison with Bachelor of Arts degrees in both Communication Arts and Psychology. She loves to travel and is a major foodie who is willing to go the distance to find the next best restaurant.