It was love at first sight for Craig and Will, but it was several years before they made it official. "For years our friends teased us asking us when we were going to make it official and get married. I actually didn't think getting married would make me feel any different, I wasn't sure how I could love Will anymore, but it has. It has added a new element that is difficult to explain — a sense of oneness. I still get the biggest, goofiest grin on my face when I introduce as my husband instead of as my partner," exclaims Craig.
For their wedding, they hosted 44 of their nearest and dearest at The Beach House in Victoria, British Columbia, exchanging their own vows in front of a seven foot floral heart backdrop comprised of 1,600 roses, all placed by hand on a specially welded frame designed by Craig, who is a landscaper. "This was definitely a labor of love for me," he says. "It took three days to place all of the roses. It was a showstopper. People didn't actually believe it was real. There were some stressful moments when the florist tried to get the heart into the venue. I had a vision of what I wanted to see and worked with the best team to make it happen."
After their first kiss as husband-and-husband, guests were escorted into the reception space filled with 150 colorful paper lanterns, and the grooms shared a first dance, featuring a surprise guest. "I arranged for a very special surprise for Will and flew in one of his favorite singers, Matt Alber, from Portland to sing 'At Last' as our first dance. It was amazing as Matt created a special arrangement of the song so he could be accompanied by the string quartet. Matt sang four more songs after that. All favorites of both Will and I."
"The whole thing was incredible," says Will. 'There was so much love in the room, family and friends joining us to celebrate our special day."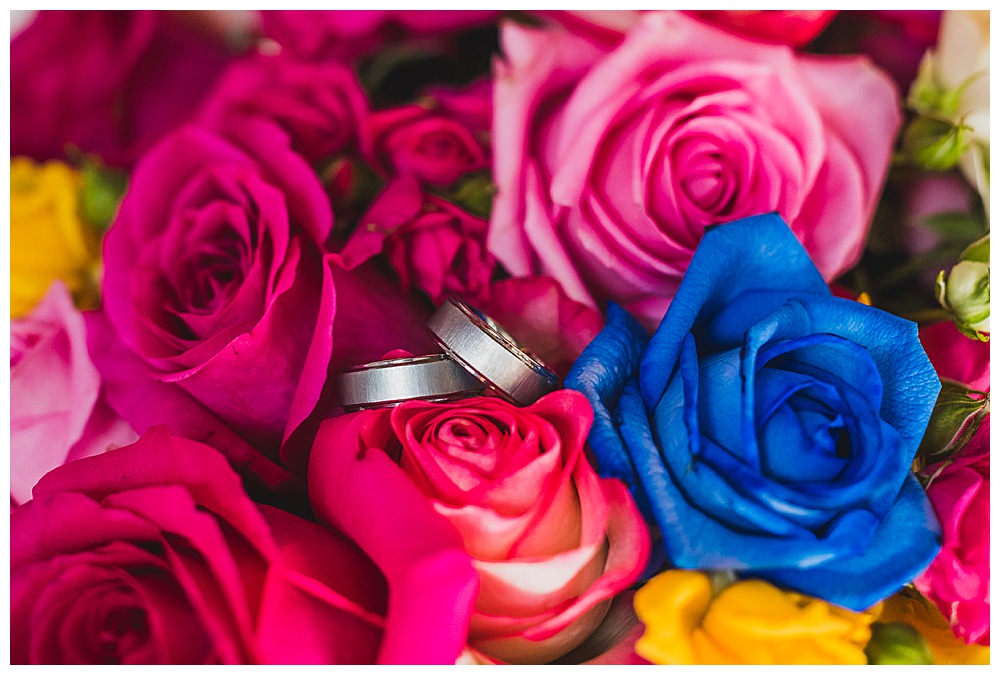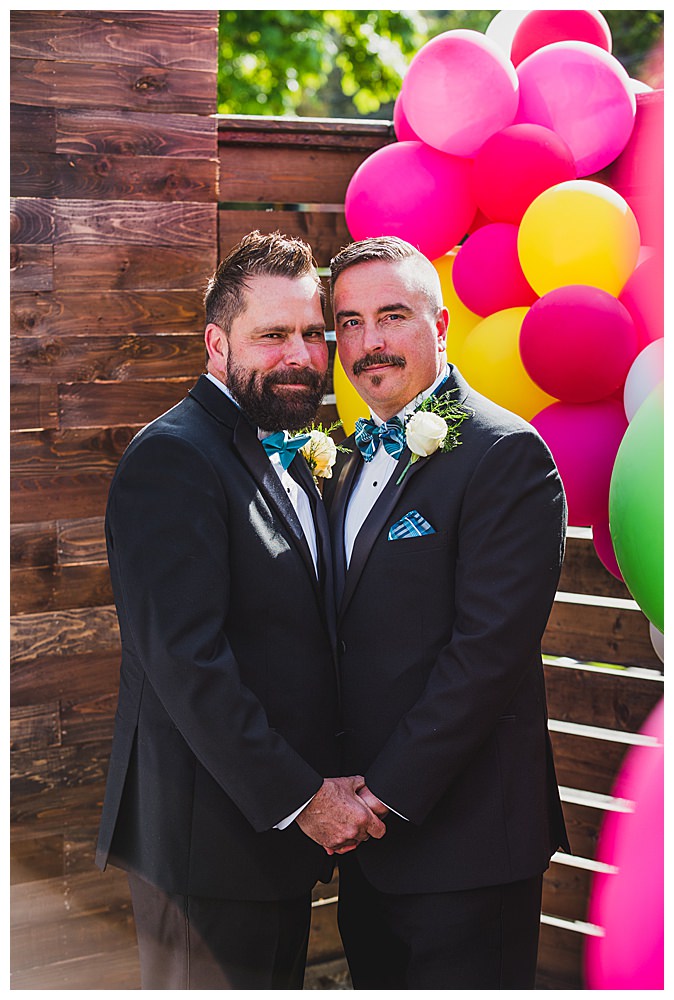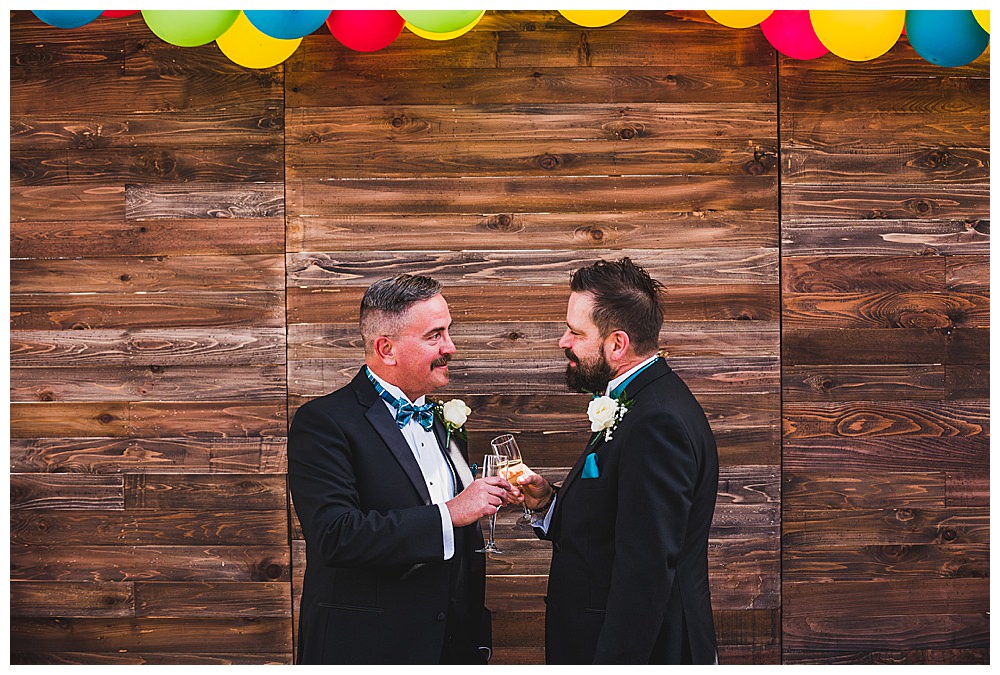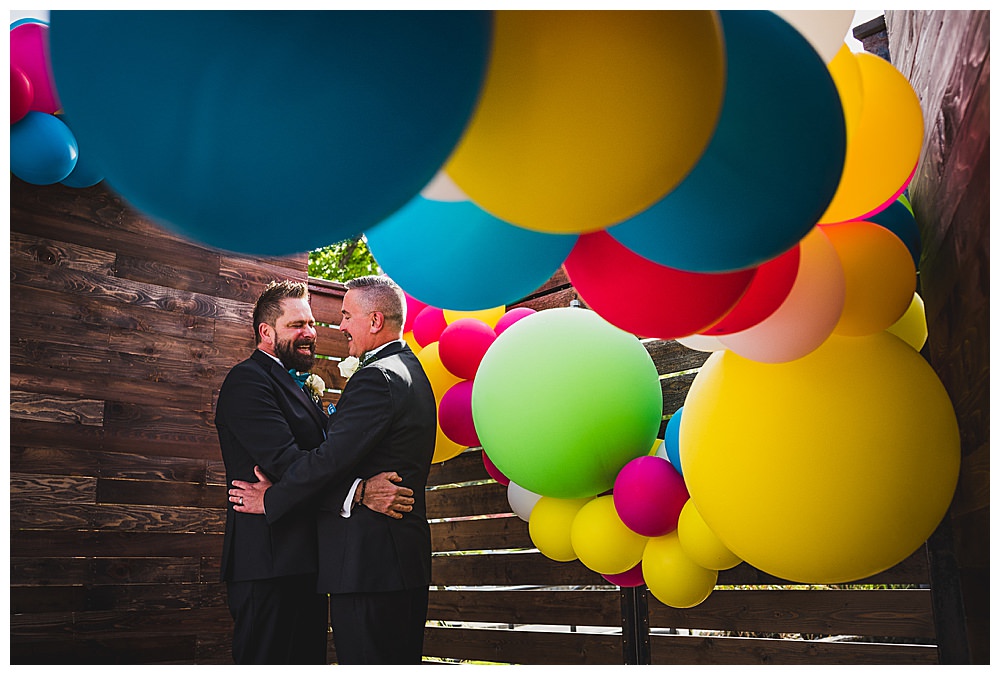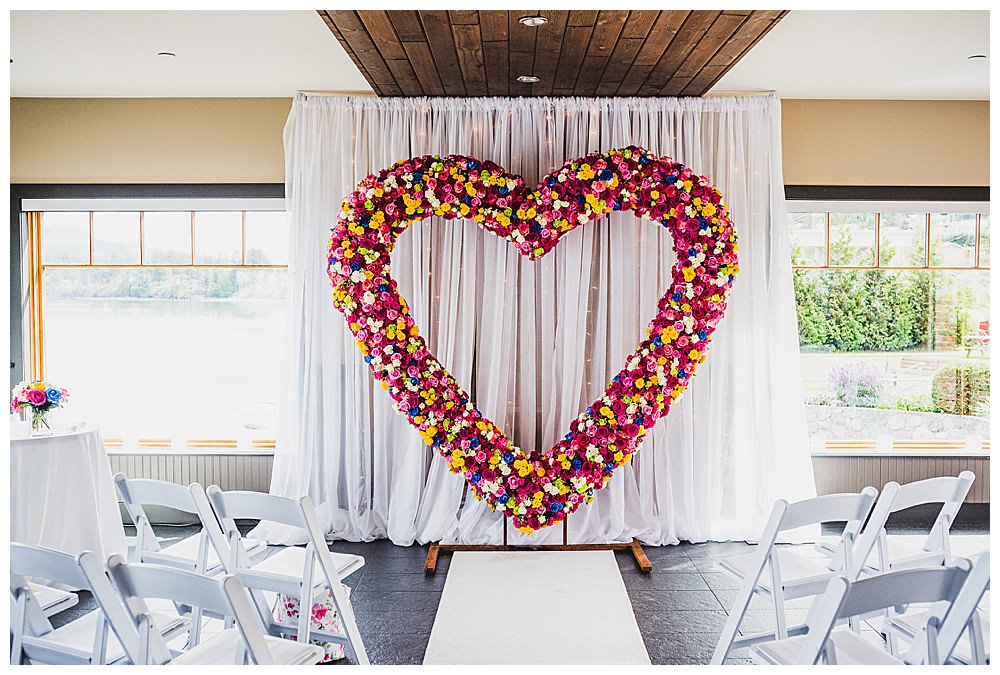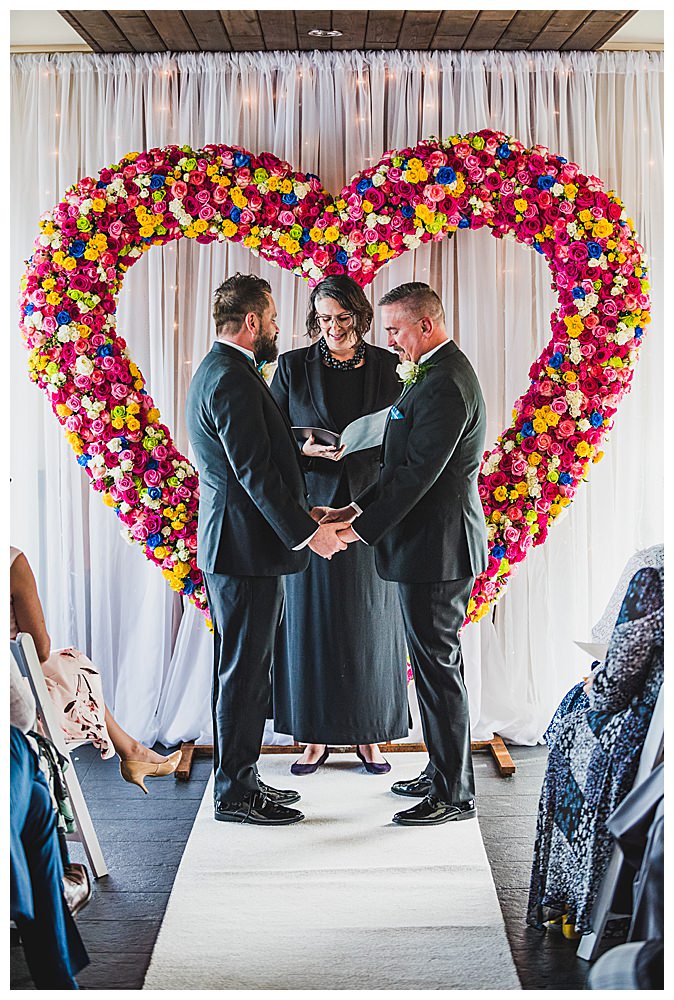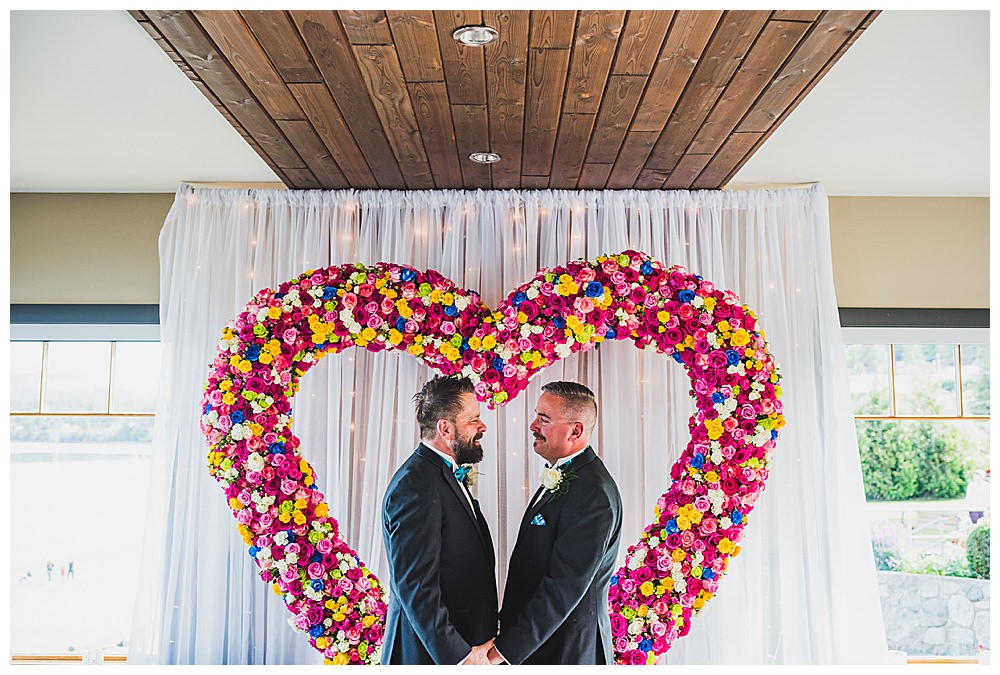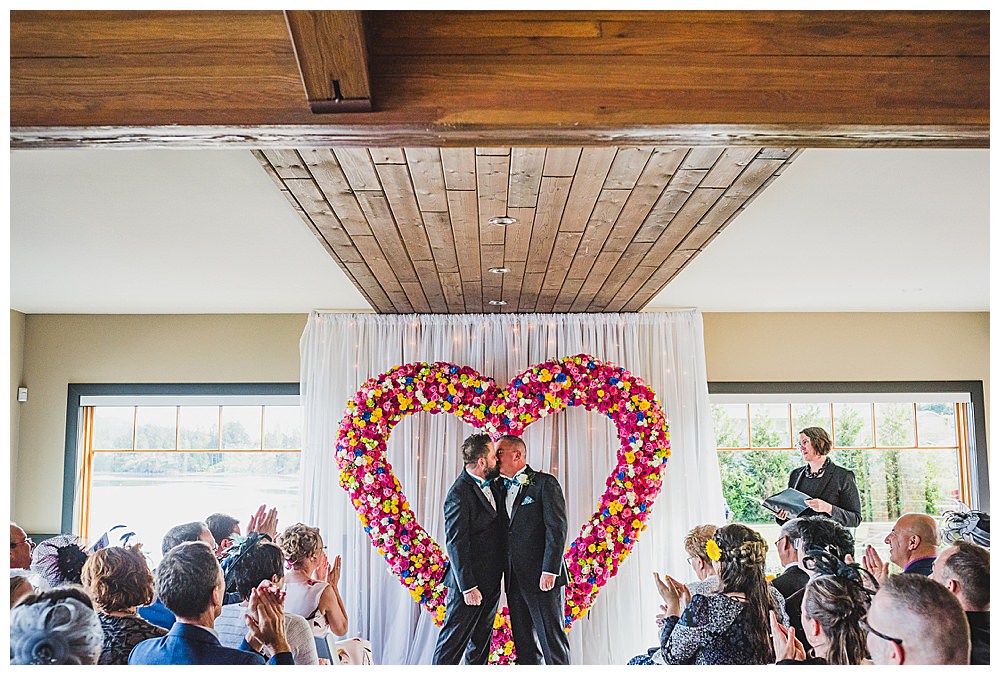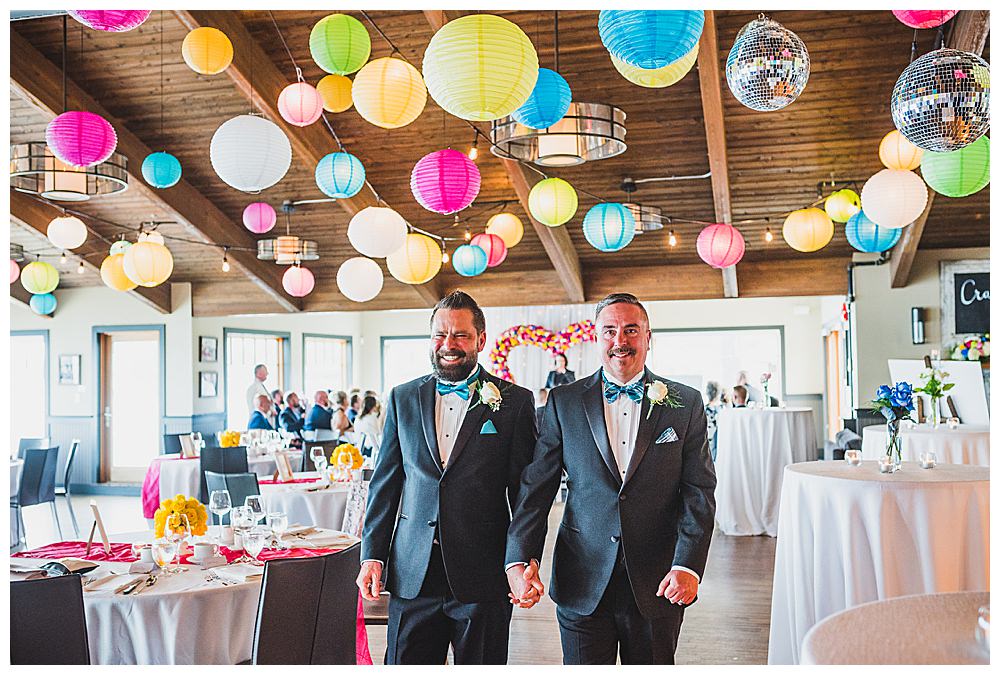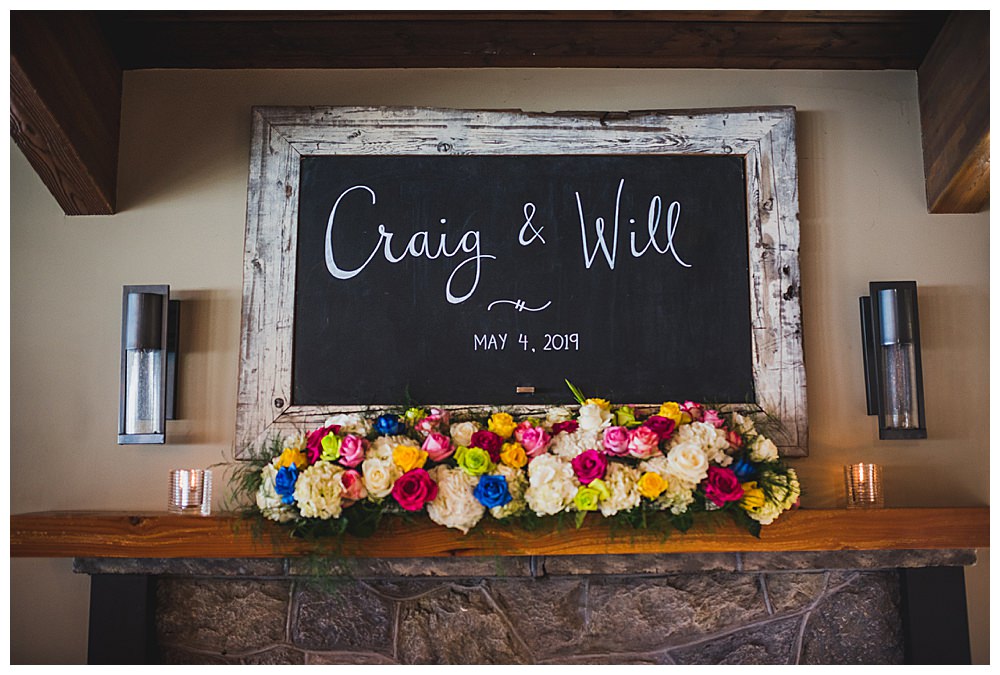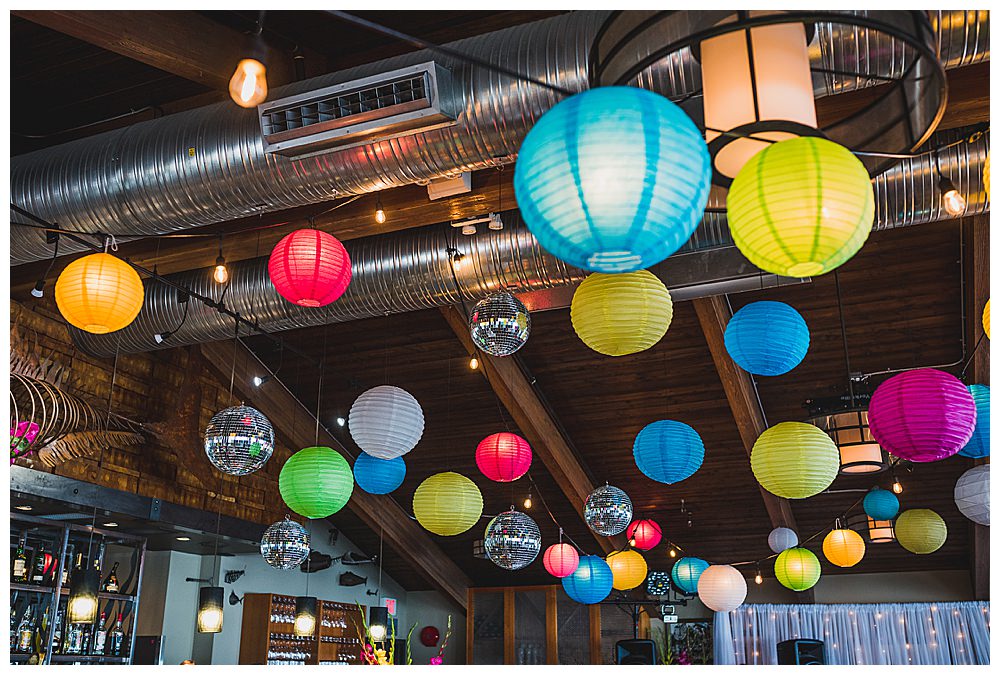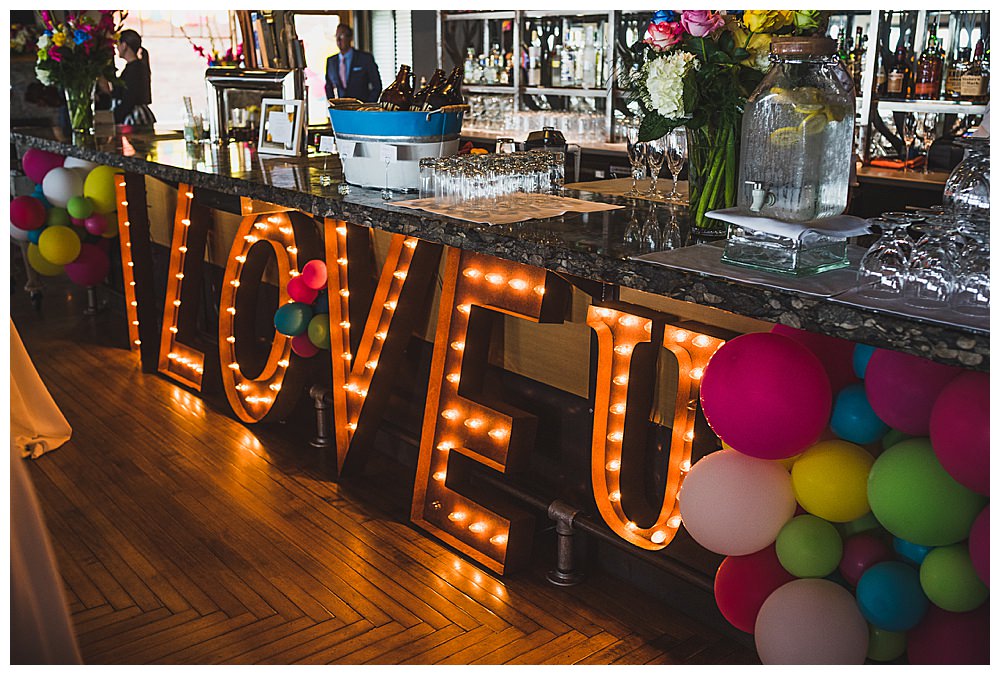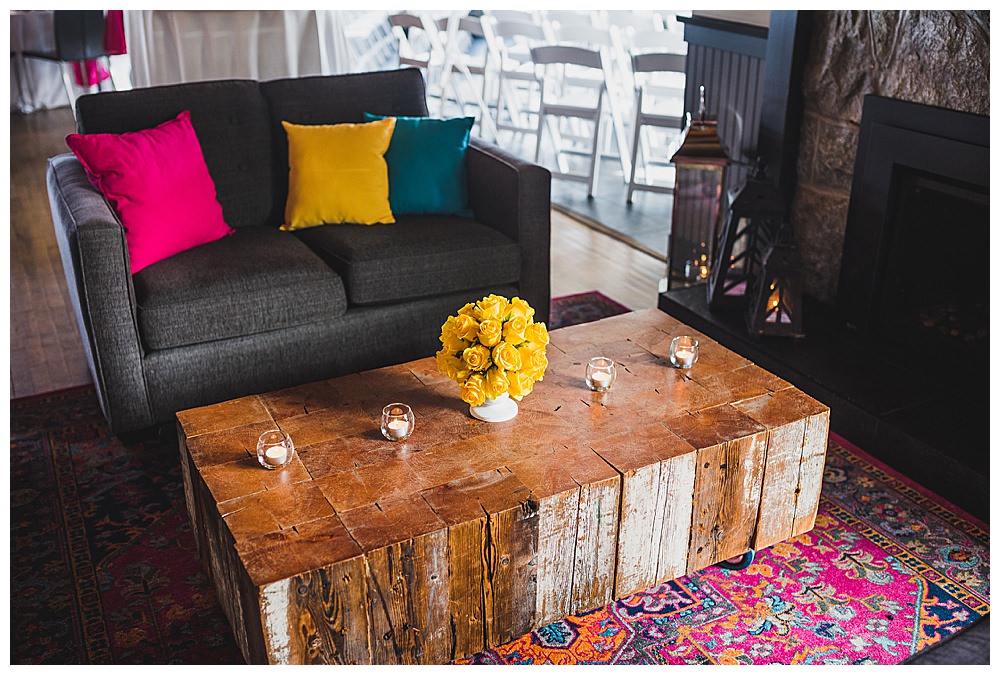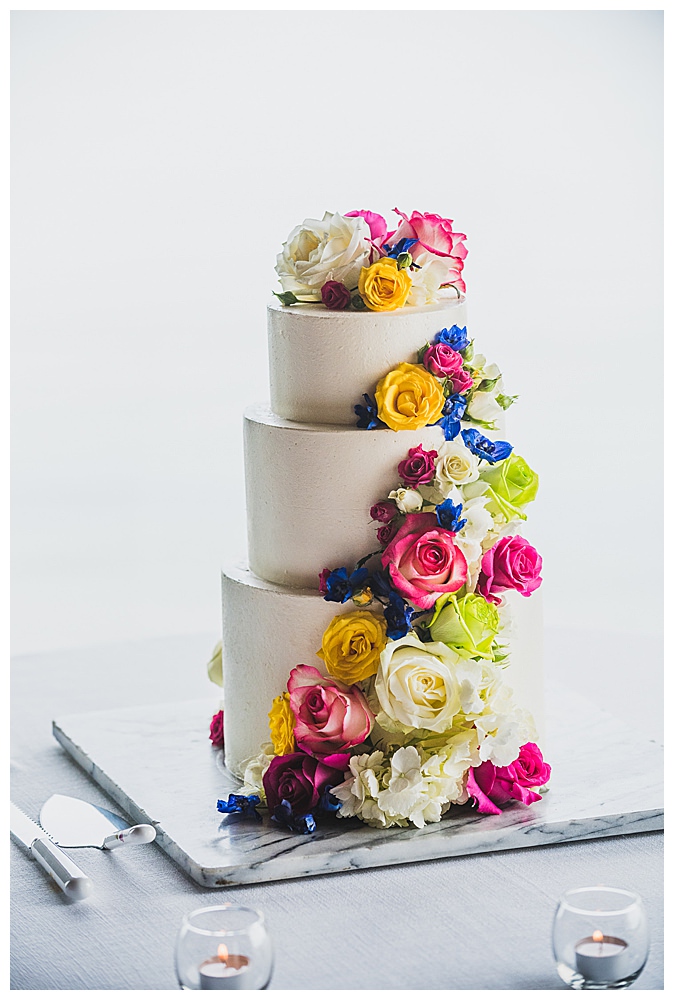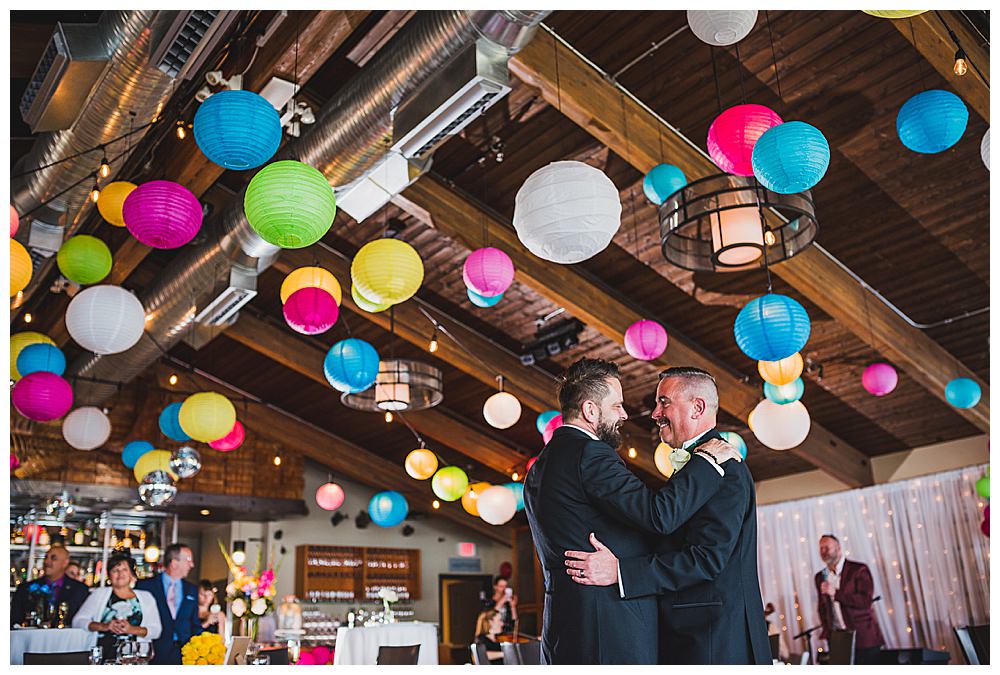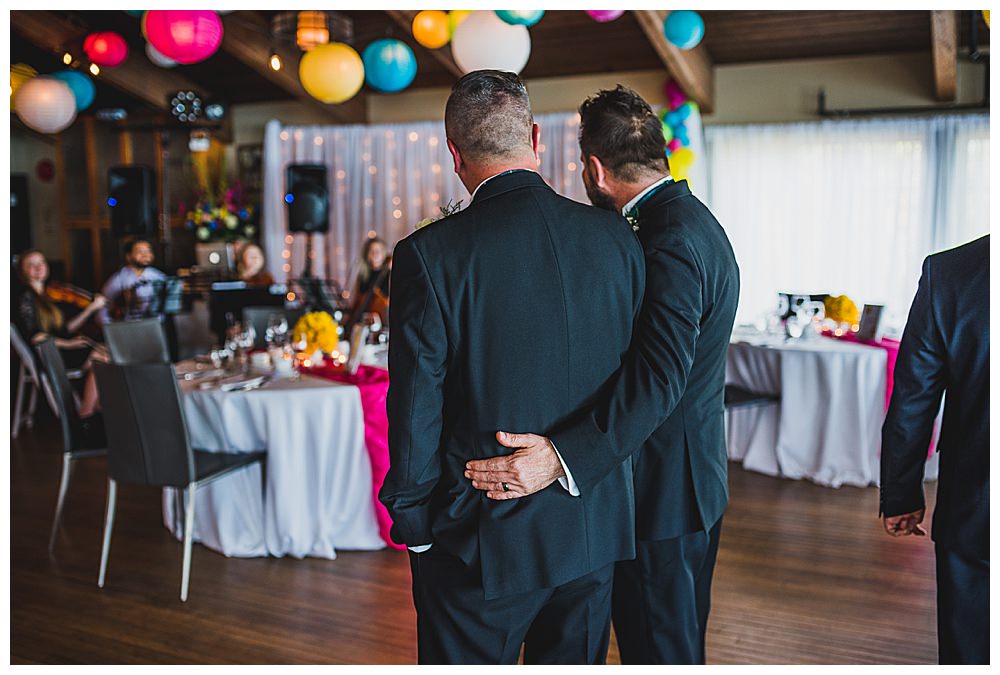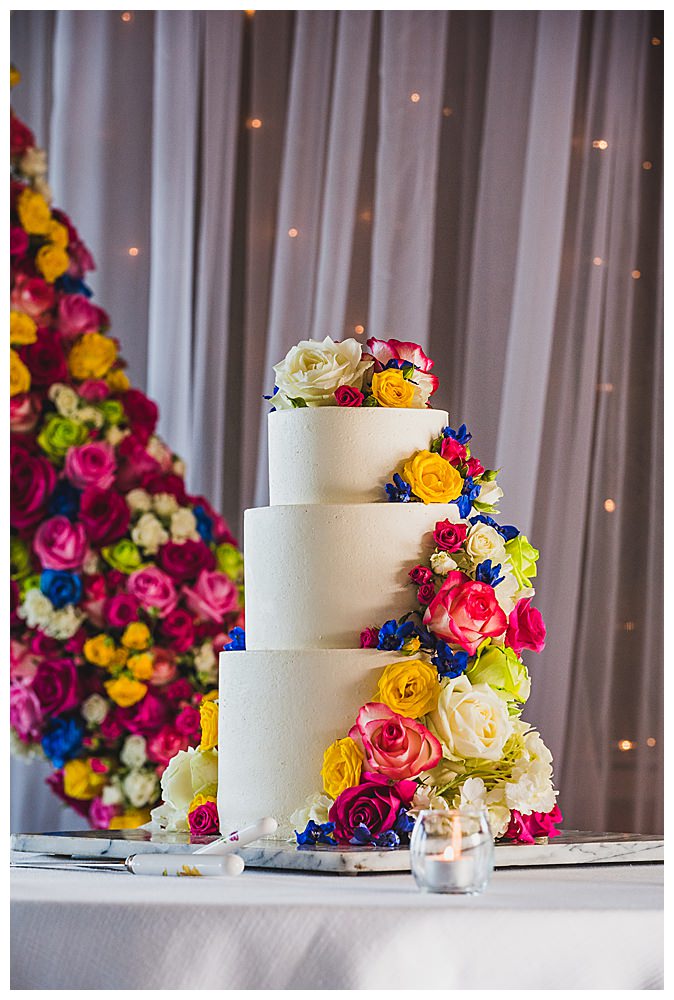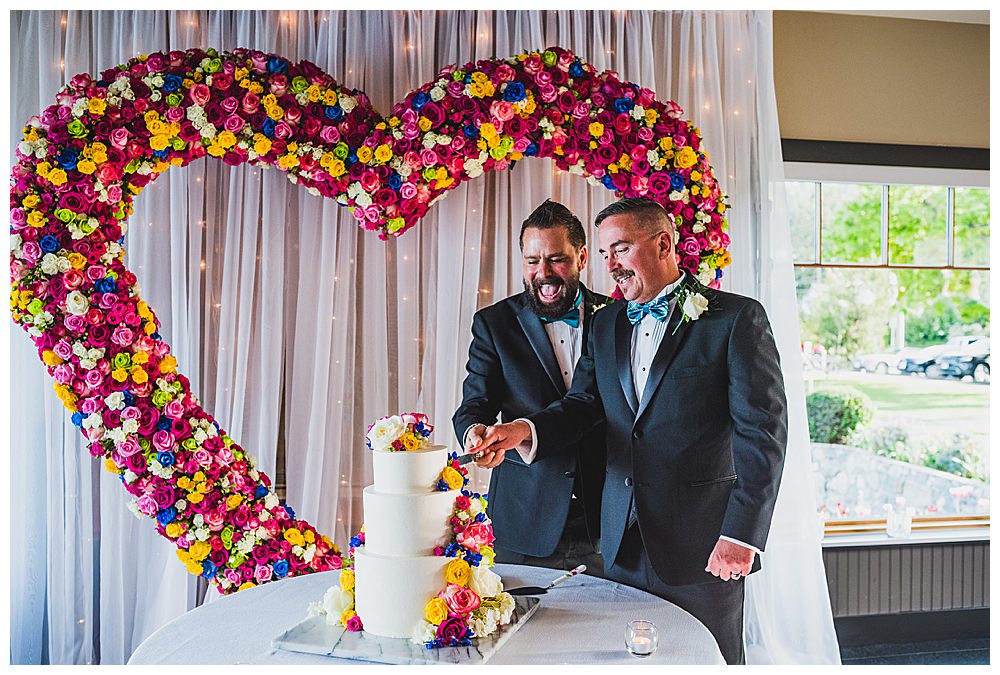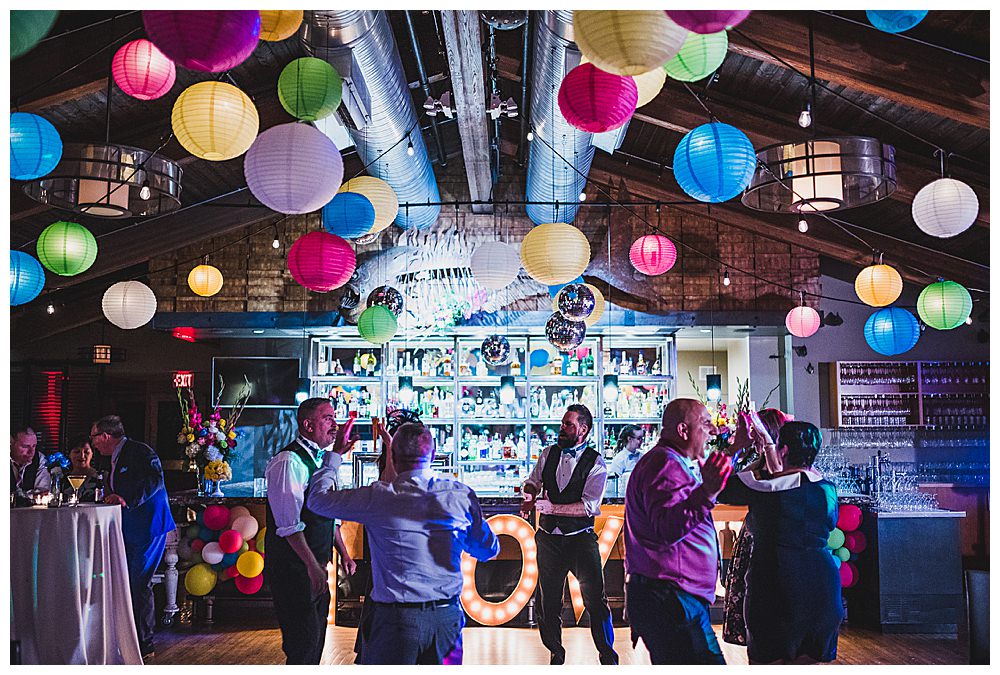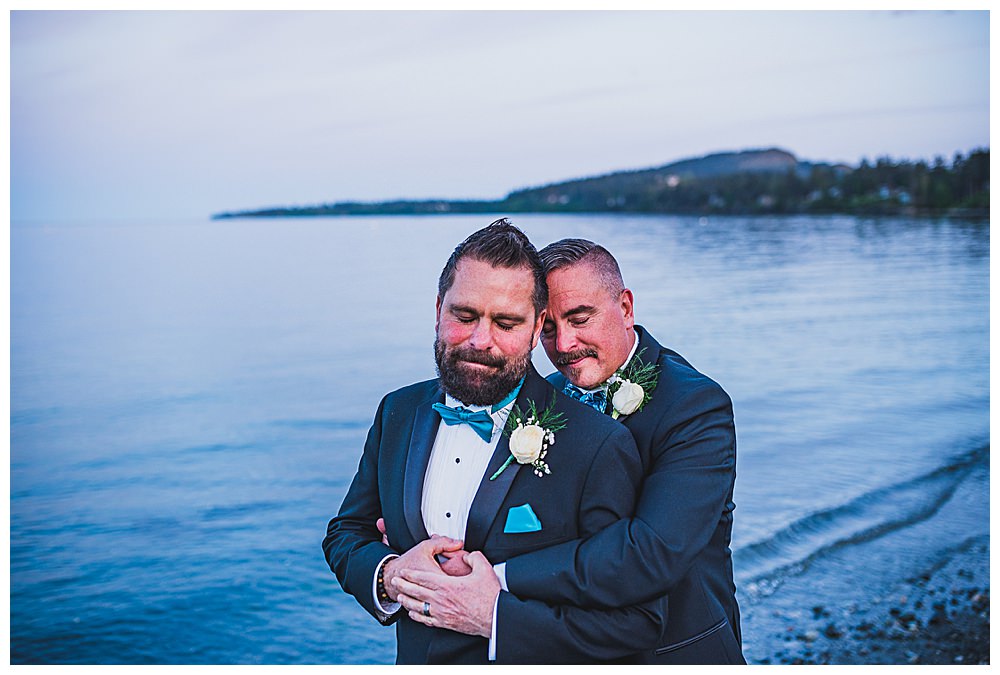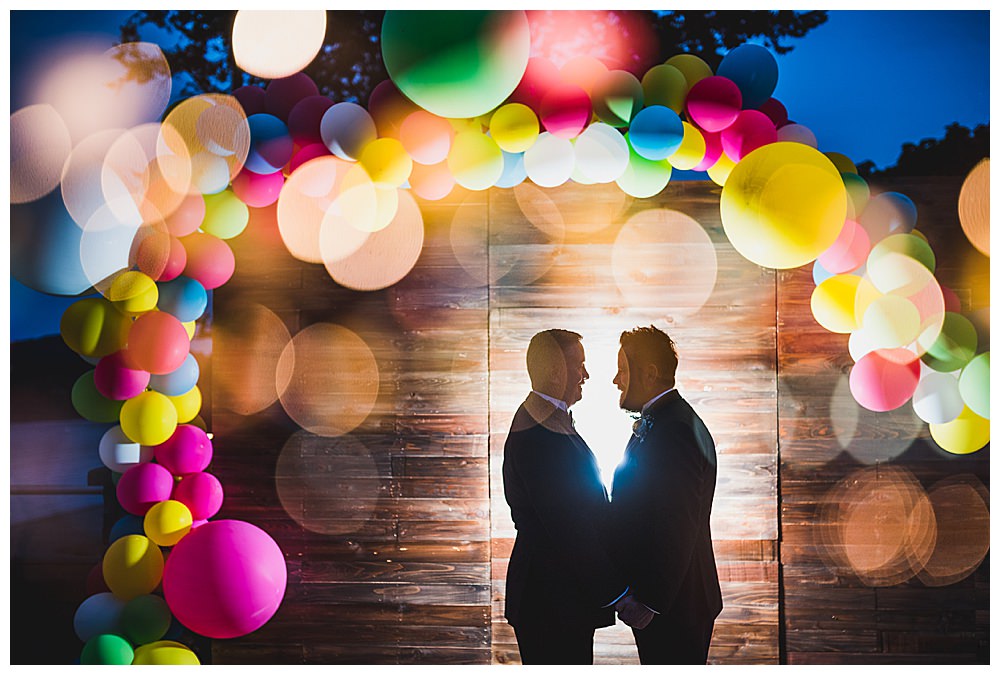 Want to see more LGBTQ+ love stories? Be sure to check out our Real Weddings section.