Country music artist Brooke Eden graced our V8 cover (now on stands!), and, while we dressed her and fiancée Hilary Hoover in several gorgeous wedding dresses for our editorial photoshoot, one dress stood out to Brooke: the 'Asypn' dress from British design label Savin London's Floral Bloom collection.
Though Hilary was the one who actually donned it in the shoot, Brooke fell in love with the gown's fun fringe, sexy slit and romantic silhouette. So Love Inc., Brooke's stylist Krista Roser, and the Savin London team gave our bride-to-be a little surprise …
"The Savin London dress was beyond perfect for Brooke," says her fashion stylist Krista Roser. "It was the perfect blend of beach and country. The texture of the lace mirrors the textures of Tulum and the leather fringe brings such a country flare."
"It is a resemblance of what makes up Brooke herself. As a country artist from the beach, she blends these worlds in her everyday life. The shape has a combination of romance, sexiness and sass. This dress is Brooke Eden!"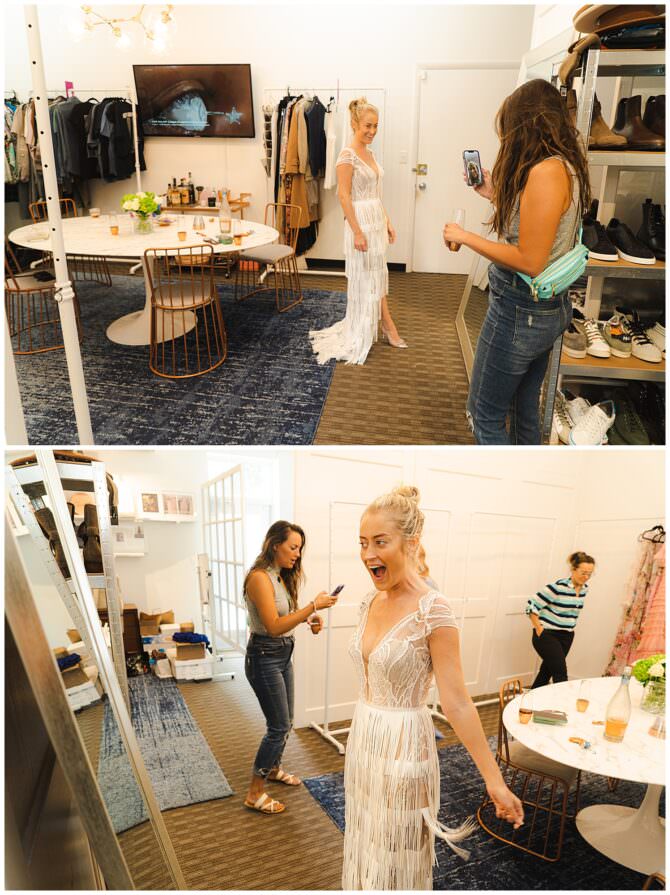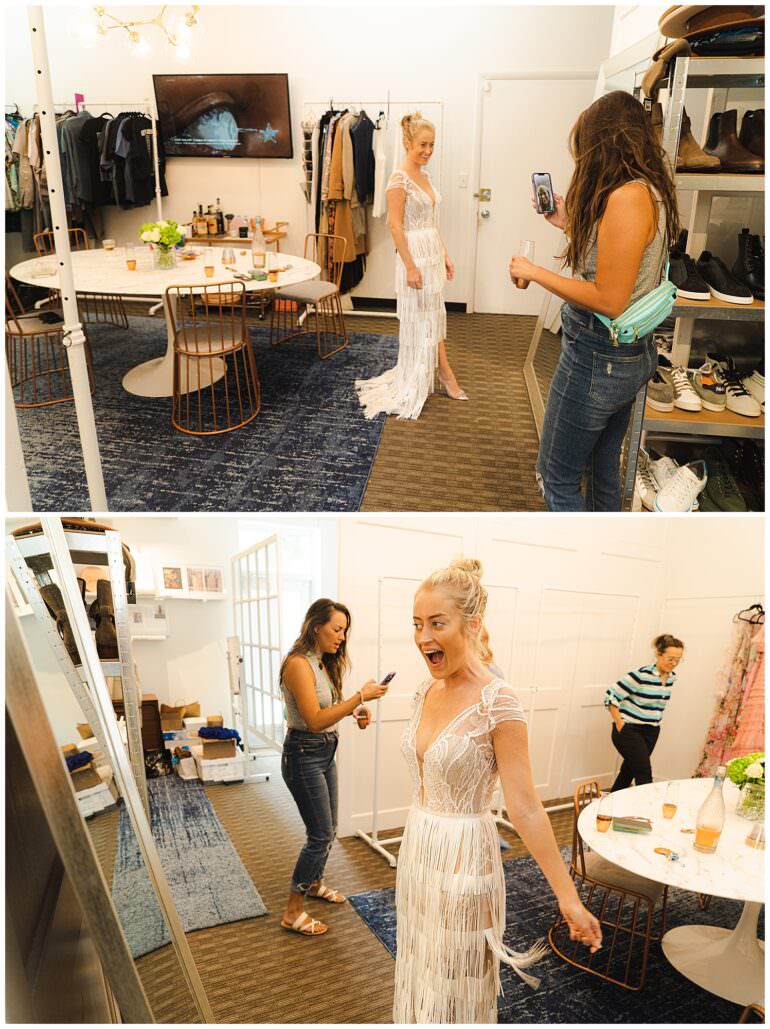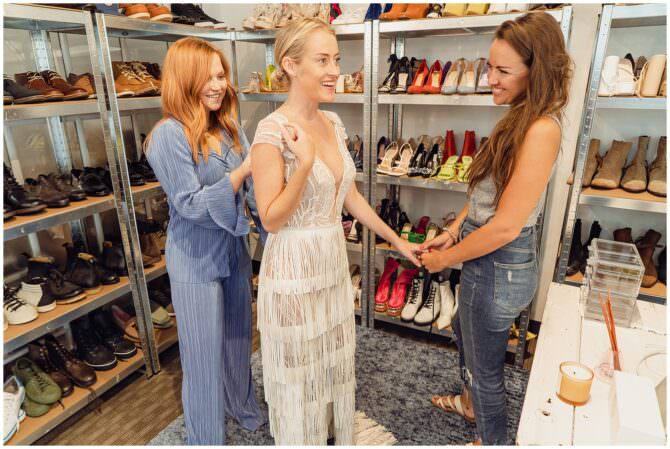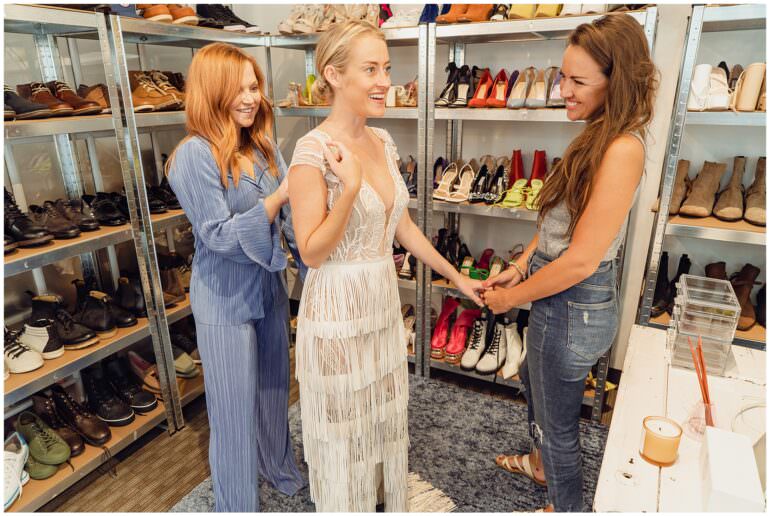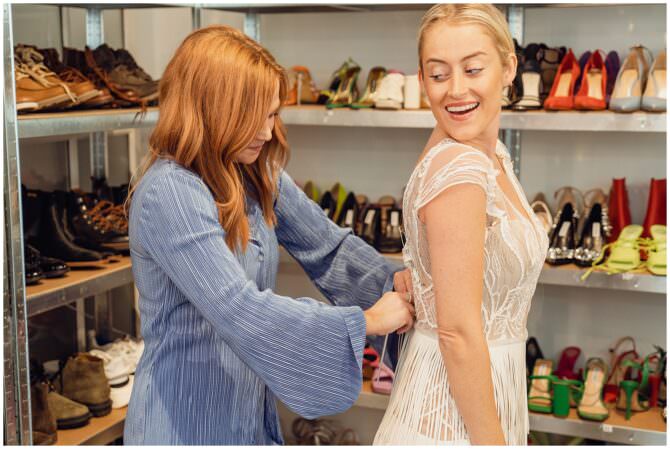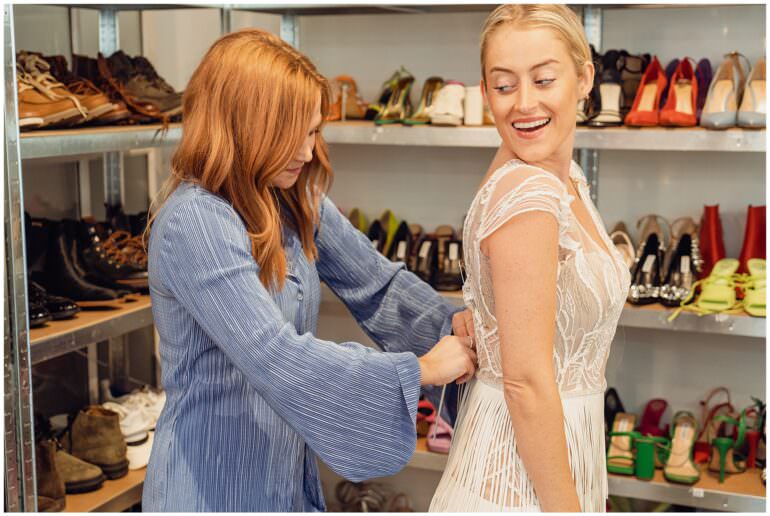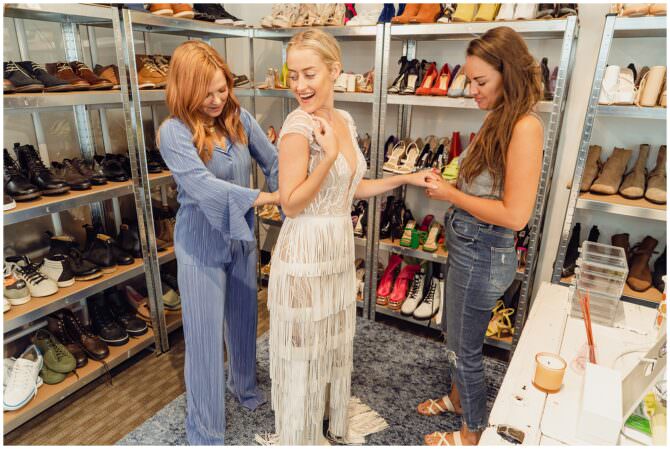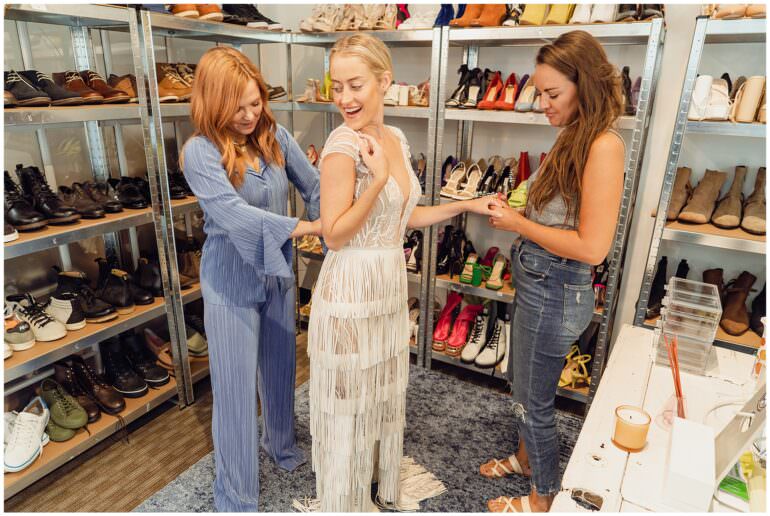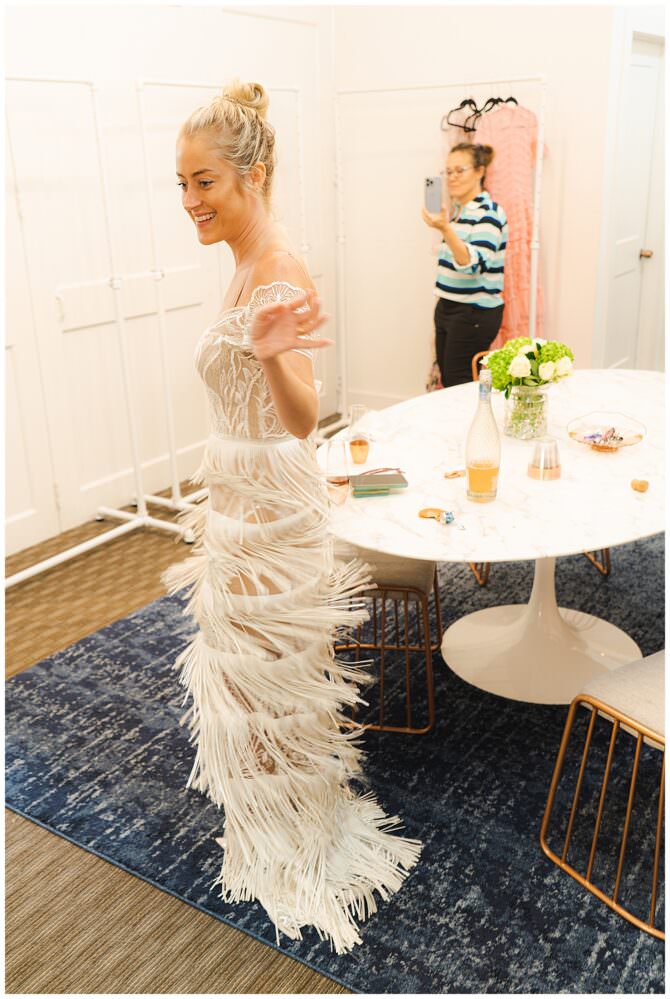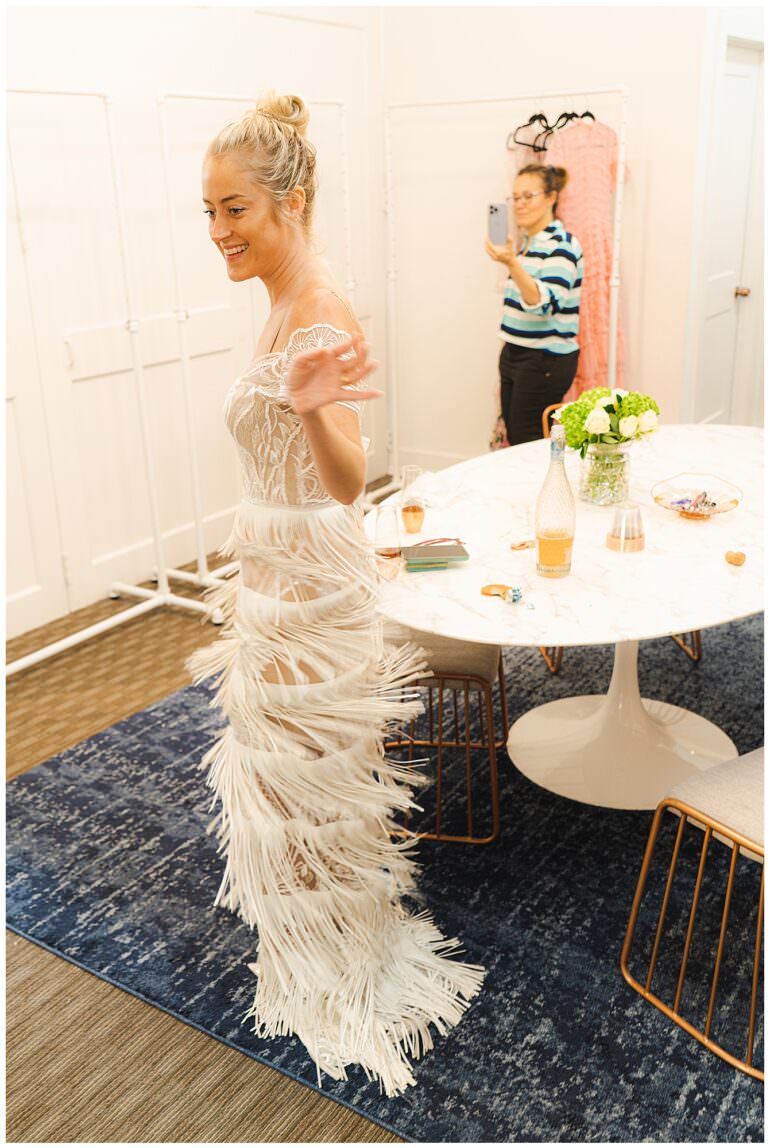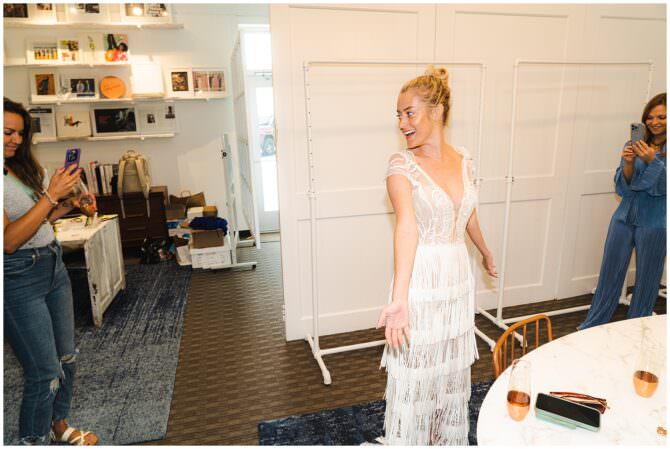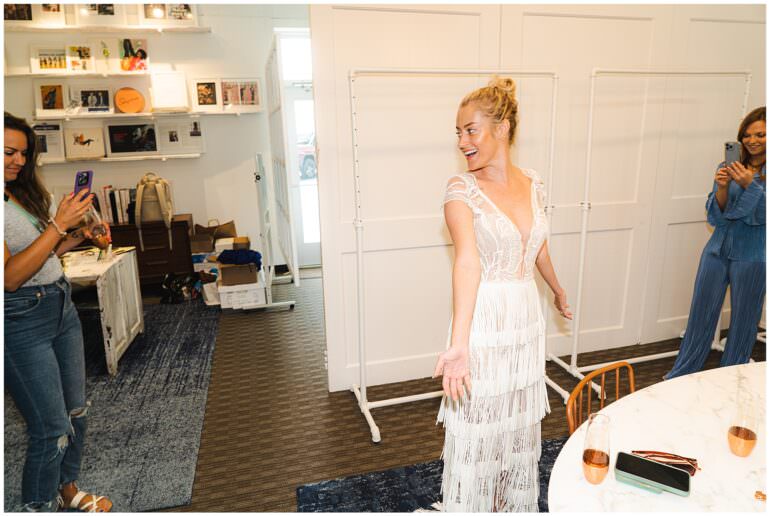 We can't wait to see how beautiful Brooke looks in 'Aspyn' gown on her wedding day. Congratulations to Brooke and Hilary — we're so happy for you!