Before she had even popped the question, Sam put a deposit down on a wedding venue. "I know Fi loved the site as it has beautiful lake views and stunning surroundings, so six months into our relationship, I picked a random date 18 months later, hoping our relationship was heading that way," Sam says. "As it turned out, I proposed six months later, but due to the number of guests we wanted, we could not have the ceremony there after all." 
So instead of tying the knot at Sanctuary Gardens in British Columbia, Fiona and Sam brought Joshua Jerrid Photography to the gorgeous venue to take their  engagement pictures. "The owner was extremely understanding and loved our story, so she allowed us to have our engagement shoot there instead and keep the location special to us," Sam say. "And of course Joshua captured the location in all of its beauty!"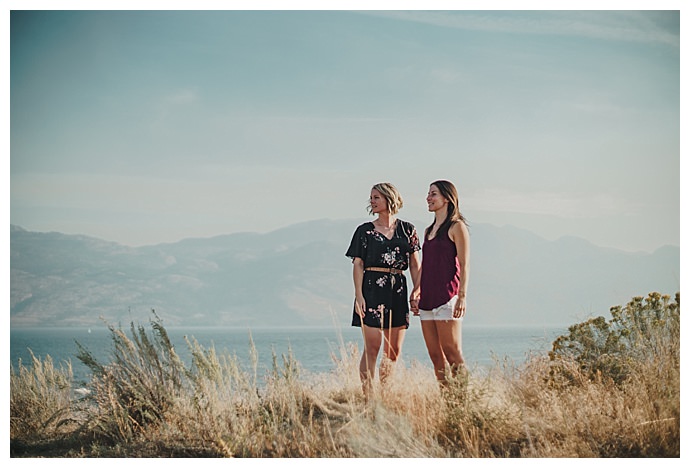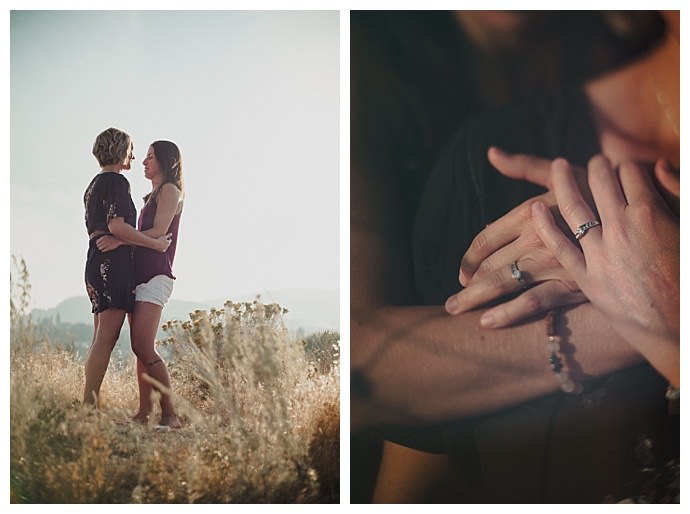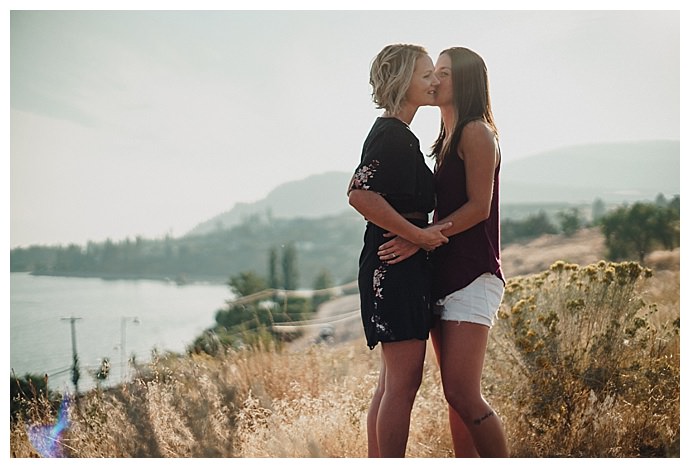 The Love Story
Most everyone these days seems to have their own version of a Tinder horror story. The app that has modernized dating is often the brunt end of a joke, but for Fiona and Sam, their story has an entirely different ending — a happy one. "I met Sam on Tinder," Fiona says. "Believe it or not, it sometimes works!" After mutually swiping right, Sam and Fiona started dating, and their relationship quickly had Sam thinking about the future. "I don't remember a specific moment when I realized Fi was the one, but six months later I had put down a deposit at a venue I knew Fi loved and wanted to get married at," she says.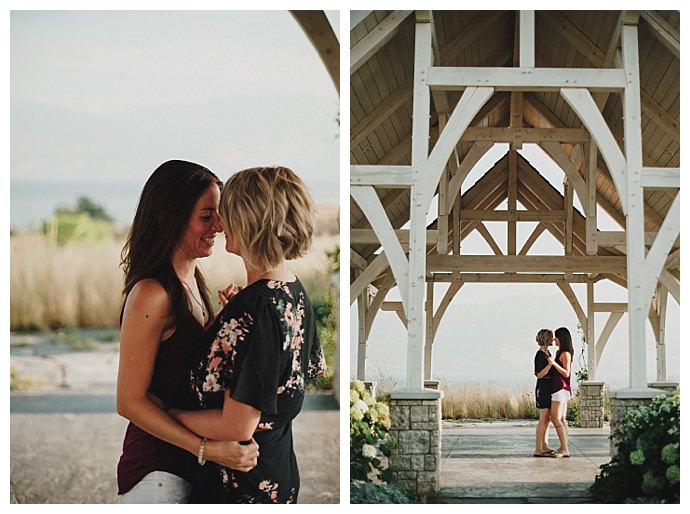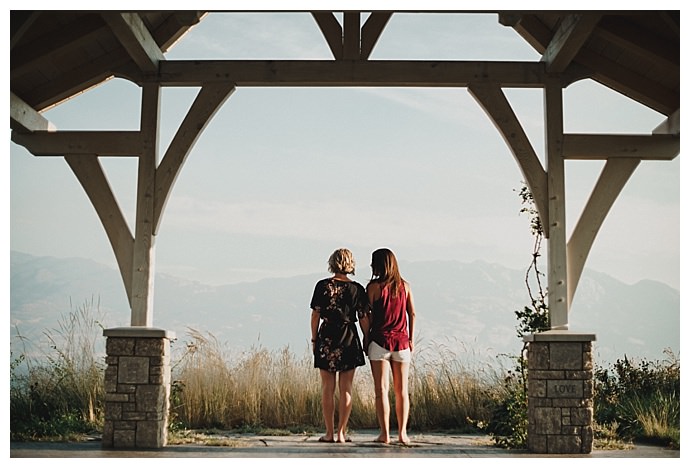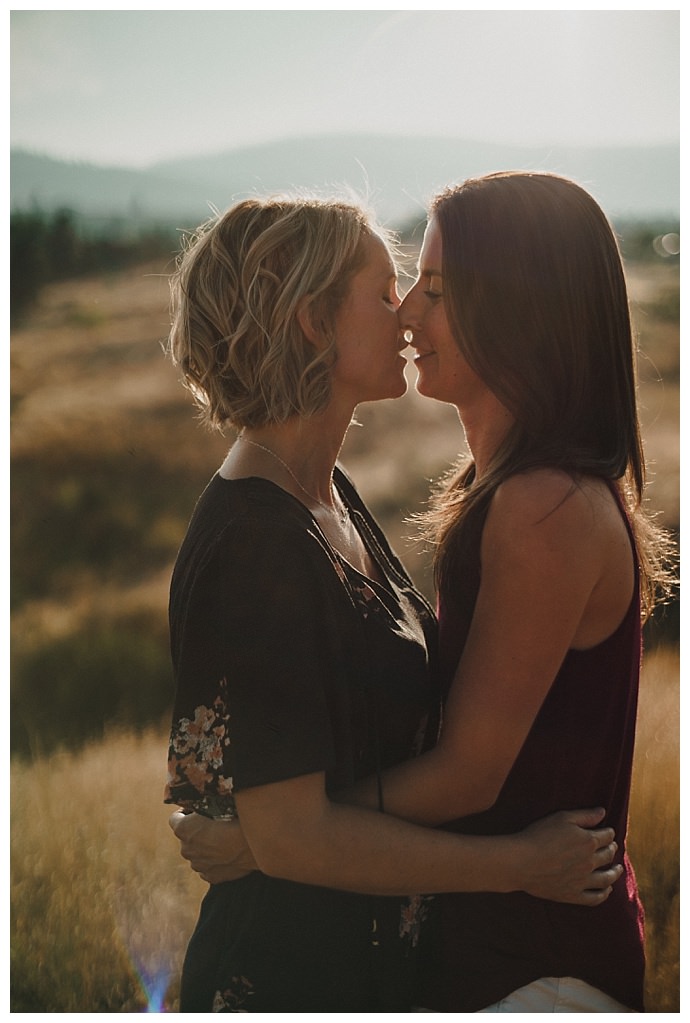 The Proposal
Nearly a year after they first met, Sam surprised Fiona with a hiking trip in Oregon, at least that's what she thought was on the agenda. "To be honest, I was a little apprehensive about a wet, cold weekend in Oregon, but she seemed really excited, so, of course, I put my game face on," Fiona says. After driving from their home in British Columbia to Bellingham in Oregon, they stayed the night before the real adventure was set to begin. "We had been driving for about five minutes when I realized she was taking me to Bellingham Airport," Fiona says. "Once we parked, Sam held out tickets for a flight to Vegas and a Brett Eldredge concert." The concert was no coincidence as Eldredge's song, "Mean to Me," is one of Sam and Fiona's songs.
"Once in Vegas, I had a feeling something more might be going on, but as time went on, that feeling dissipated, and I figured we were just there for some fun," Fiona says. When the day of the concert finally arrived, Sam asked Fiona to carry her purse, and they made their way to see Brett Eldredge. And when "Mean to Me" began to play, Sam told Fiona to put her phone away and stop recording the performance. "Then Sam started telling me that she loves this song because since we had met, it had been our alarm tone, and it reminded her of waking up together," Fiona says. "She then pulled out a beautiful, perfect ring and said she would like to wake up together for the rest of our lives. I cried, and, of course, immediately said yes, and then I suddenly realized I had been carrying around my own engagement ring all day."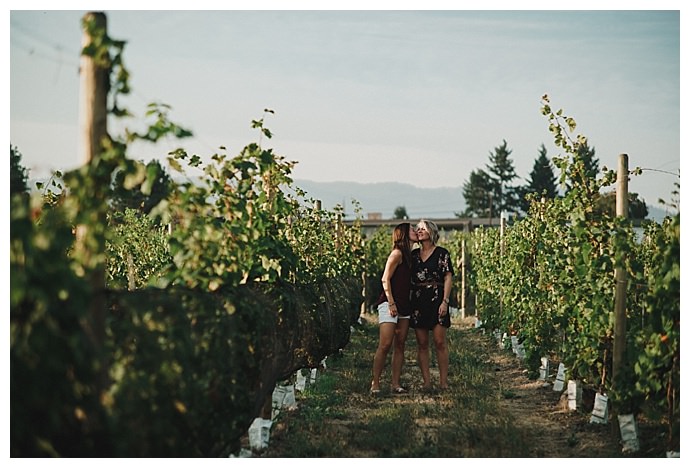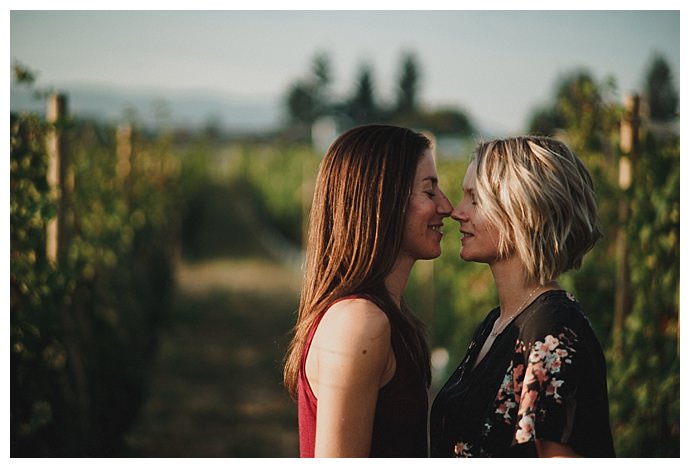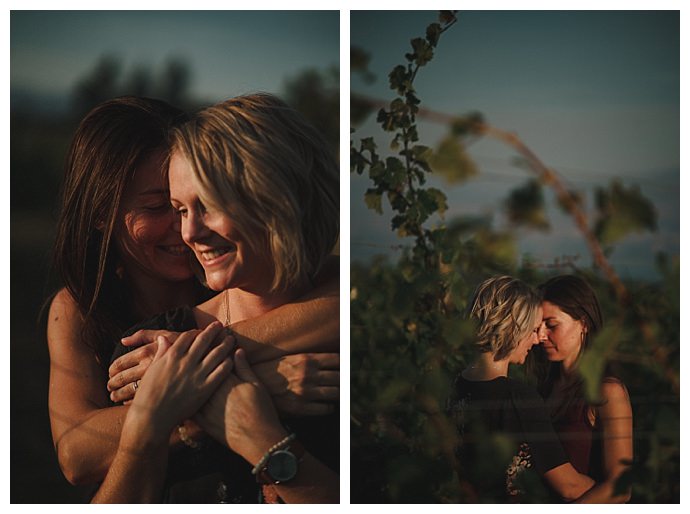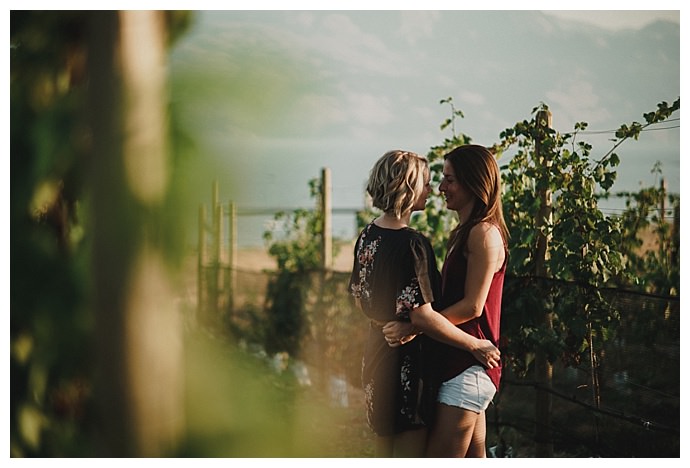 The Ring
"Fi made it perfectly clear that all she wanted from a ring was one that wouldn't snag on a sweater and that would slide easily under a ski glove," Sam says. "So I went shopping with my sister to find the perfect snag-free ring that I knew she would love."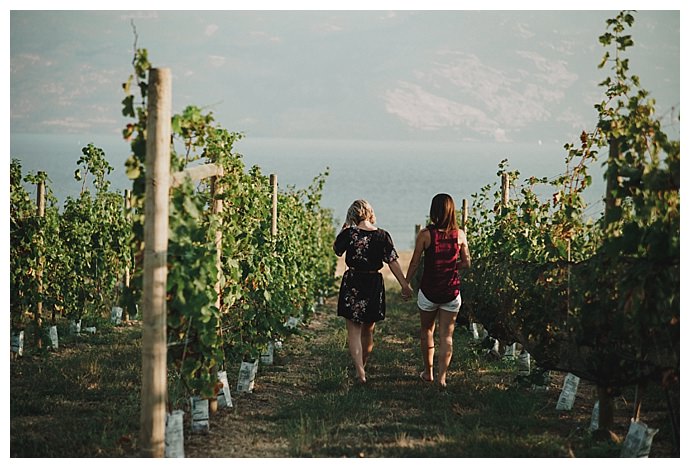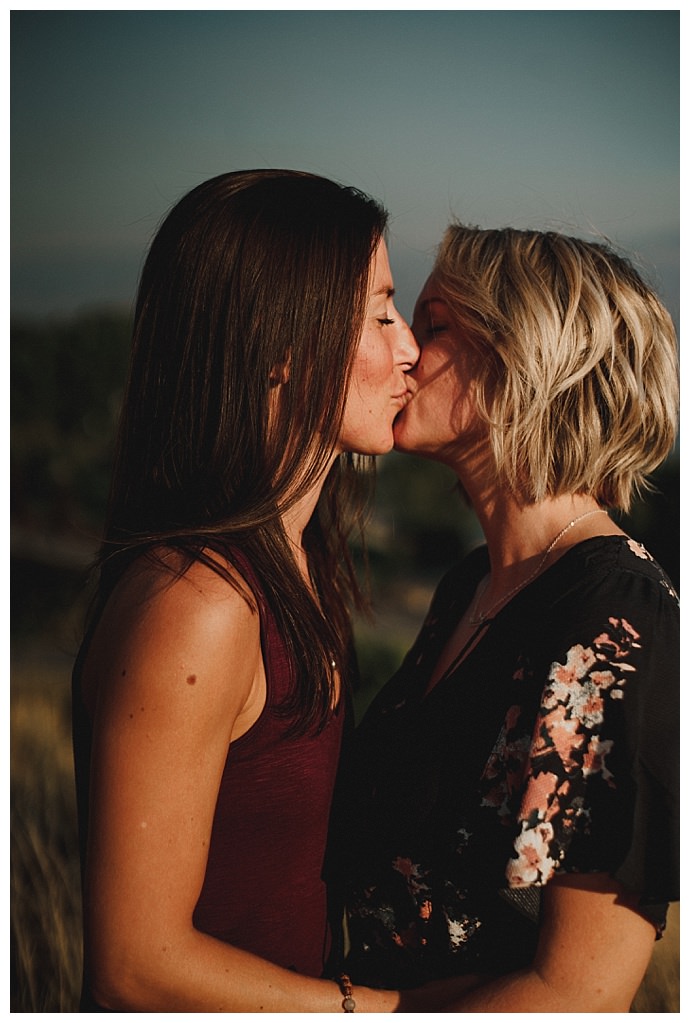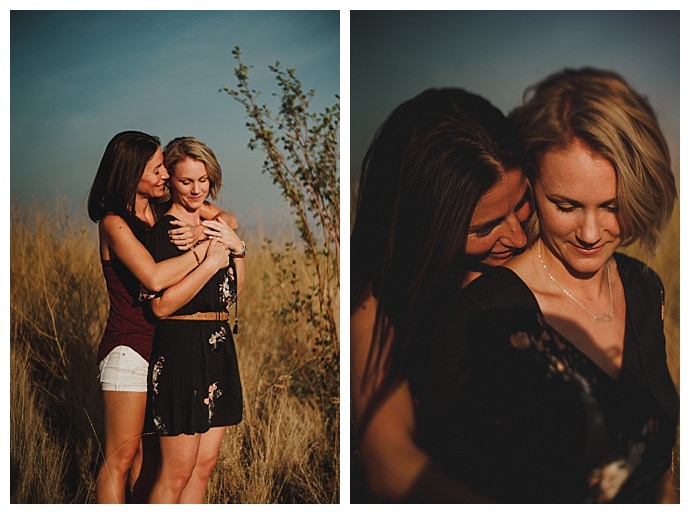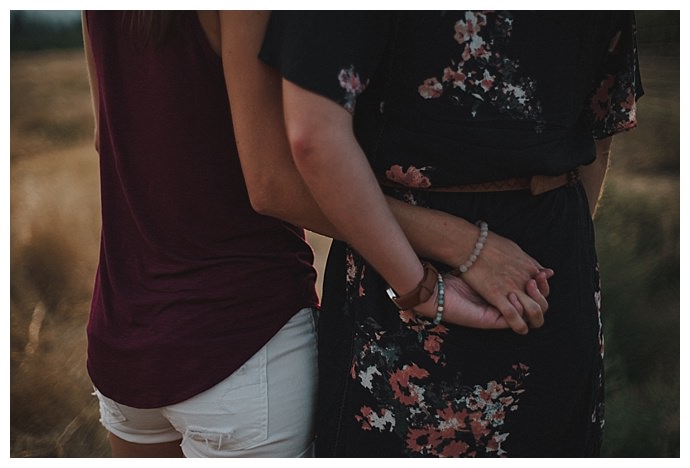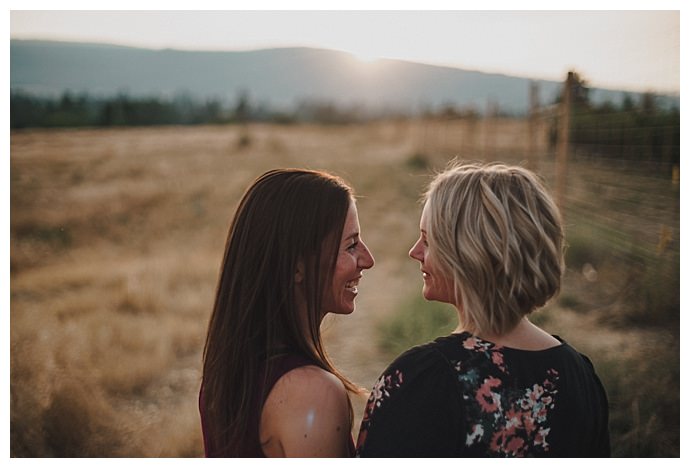 Memorable Moment
"The most memorable part of the proposal was ironically how the rest of the show as a total blur to us," Fiona says, remembering the bliss of that just-engaged feeling.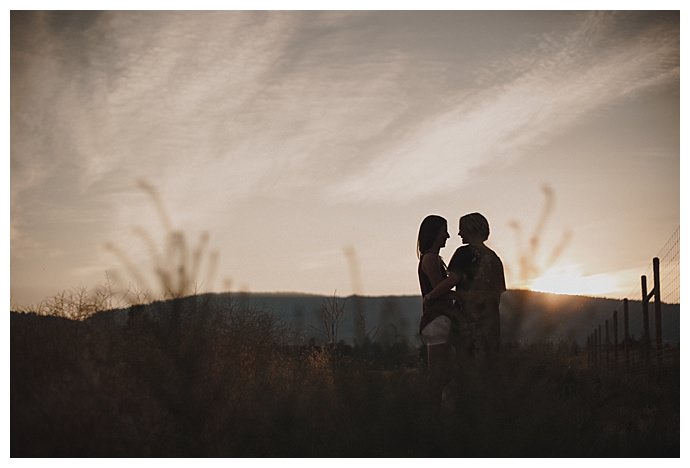 Written by: