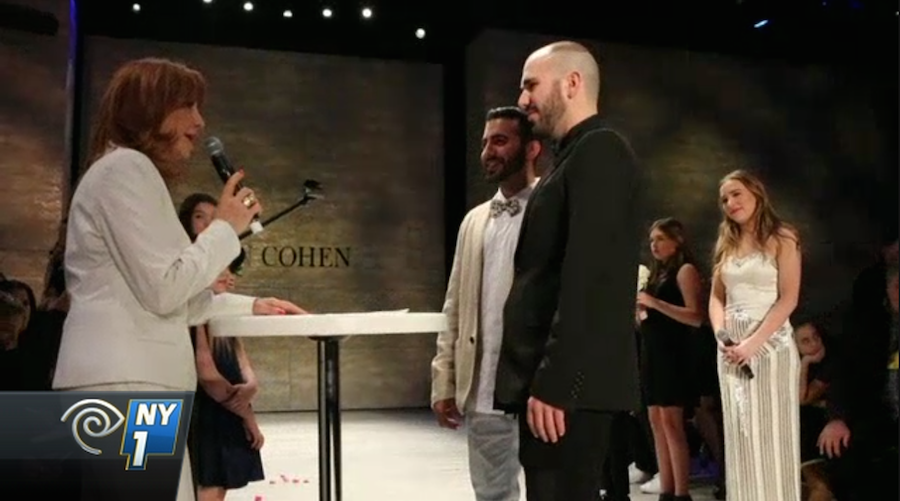 During the Valentine's Day runways, New York Fashion Week was flooded with love and it wasn't just for the fall trends. Israeli designer Idan Cohen wed his love Elad Borenstein before his debut catwalk, marking their union as the first wedding in the history of NYFW. 
Flower girls and ring bearers walked down the runway as singing-duo Lennon and Maisy (of this hit show "Nashville") sang live. "Our uncle is gay, so it definitely means a lot to us. It's all that matters that they love each other and it's really hard that a lot of people are mean to them," the youngest talent Maisy told NY1 through tears of joy.
"It just makes sense that we're going to get married here on Valentine's Day in New York that we can marry here and in Israel we can't," Cohen said.
The couple of three years had their wedding officiated by Aleta St. James, a spiritual life coach amongst the fashion elite ("Real Housewives of NYC" fans may recognize her). "Elad and Idan are a beautiful couple," she told WWD. "I am honored to be officiating their sacred union and making fashion history at the same time. Love is always in fashion.