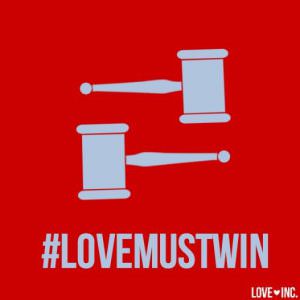 Yesterday, we had the pleasure, honor and privilege of listening in on an exclusive conference call with Freedom to Marry's president, Evan Wolfson, following his attendance at the Supreme Court's oral arguments regarding marriage equality this past Tuesday. Two major questions dominated the arguments, making for a very hot bench: Can states deny the freedom to marry to gay couples? And secondly, do the states have the ability to deny respect to out-of-state same-sex marriages? Amidst the intimidation and palpable, dramatic intensity of the marble columns and red curtains of the court room, Wolfson ensures us that we do in fact have a ton to be hopeful for. "Our journey will resonate more with the justices than the two-and-a-half hours of arguments," Wolfson encourages. "It isn't about this one day, but is about 40-plus years of the work of our movement through shifts in politics, morals and education." Wolfson is right. We have come a long way, and we will continue to work for our cause … hopefully leading to a victory in the Supreme Court in June.
Wolfson pointed out an important factor in these arguments: If we win on question one, we automatically win on question two. Even if we lose on question one, we can still win on question two, thus putting the odds in our favor. The denial of the freedom to marry casts gays and lesbians — our neighbors and the fabric of our society — as second-class citizens. People fall in love and aspire to marry, making that decision a part of their fundamental, inalienable constitutional right. Wolfson tells us that one advocate really hit the nail on the head, proclaiming gays and lesbians deserve equal protection under the law … and they deserve it now. "To not rule for the freedom to marry would leave a house divided," Wolfson continues, likening the suppression of gays' and lesbians' basic human rights to segregation. "It is pitting state-against-state, family-against-family, American-against-American."
The irony lies in the fact that the states have thick heads but thin theories. The desperation in their argument is being held onto by a thread: to promote a vision of marriage that is solely based on procreation, favoring the male-female union and privileging biological parents over other parents. If this is really their vision of the "perfect" definition of marriage and they believe it hasn't been tampered with until now, they are incredibly wrong. How can marriage be solely based on the need for procreation when couples decide to just marry for love and choose to never have children? Or those who are physically unable to have children? And finally, how can they not see that two same-sex soul mates falling in love, getting married and enjoying forever together promotes a solid, on-point definition of marriage as opposed to degrading it? Regardless of the gender of their parents, there are plenty of children who grow up in a "typical" household and still suffer from a poor upbringing. Just because the parents of a child are biological does not automatically mean they are fit to parent, so why does gender make a difference? For some, the definition of "family" may not even mean relation by blood. So what can we gather from this? Wolfson lays it out for us: "There is nothing strong and real on the other side other than speculation."
Wolfson ensures us that Freedom to Marry is taking nothing for granted and will continue their work just as they always have, fueled and motivated by their two platforms of "reassurance and urgency." These Supreme Court hearings even go beyond the issue of gay marriage, revealing the deep stakes that ask, "What is the heart of constitutional democracies? What is the meaning of individual rights?" Wolfson shares a tidbit of information with us that can get us excited amidst the state's lack of interest in dignity and the other noble, sacred reasons people may want to get married, aside from having children. "Several judges expressed great skepticism at the argument that gay marriage would 'cheapen' and 'undermine' what marriage has been to this point," he tells us. "Some even asked, 'Even if that was the true goal, how does keeping gay people out of it advance that goal?' If that's the place they're at, that's where we want them to be."
When asked about backlash if (and when) our side does win in the Supreme Court, Wolfson's confidence was reassuring and exhilarating. "I believe people will follow the law, even if there may be some temporary foot-dragging. I'm not worried about those few pockets or temporary instances. We need to harness the power of the movement." Riveting, empowering, hopeful and exciting, we are on the brink of history being made. "We are hoping the courts get it right," Wolfson says. "We just need to help them get there."
By Shannen Hofheimer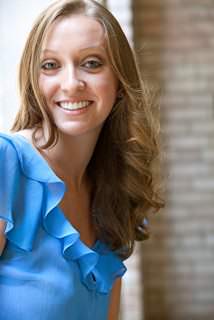 With a degree in Vocal Performance from The Hartt School of Music, Shannen is always seeking to infuse her greatest passions together: music, theatre, love, food and writing. She has always been intrigued by human interaction and what ignites that initial, very special spark between two people. Coffee is just as vital to her as water, and her closet is saturated with leopard print clothing and accessories.