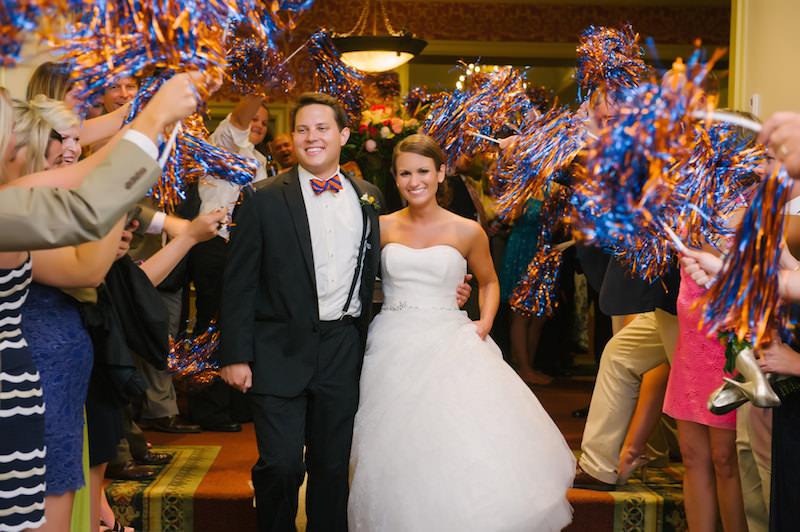 In the South, it's hard to plan a wedding without being affected by college football. Chances are that some of your friends are diehard fans, so if you've dreamed of a fall wedding, don't plan it on a Saturday. If you must, be kind and provide TVs at your reception—it'll make life easier for everyone.
One of the secondary challenges of wedding planning in the South is choosing your colors. If either soonlywed (or both of them) is a fan, it rules out rivals' colors. My fiancé and I are a house divided: he's an Auburn fan and I root for Alabama. It's a rivalry as fierce as Yankees vs. Red Sox, and can make life difficult.
Next year, Adam and I will be getting married on an autumn Sunday. My favorite colors are blue and green, but I've always loved blue slightly more. To keep our colors classic, I suggested navy blue with yellow as an accent. "My parents will love those," said Adam. "You chose Auburn colors!"
Needless to say, our colors aren't yet chosen. With football season in full swing, every conference game for our respective team eliminates more colors. If you look just at rivalry games and our teams, you've eliminated purple, navy, green, gold, orange, crimson, and red. Yes, school colors are very specific shades, but you still run the risk of being called out as a fan (or untrue fan) if you choose any of them.
With all that said, I'm still pretty set on blue. It's been one of my favorite colors for years, and I'm sure we can find an inoffensive shade. I'm sure Pantone 2955C—AKA TARDIS blue—would go over well. After all, Adam did track down the shade to paint the ring box from our engagement … but that story has already been told.
Photo by Marissa Moss Photography
By Clair McLafferty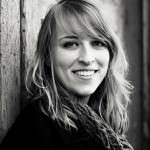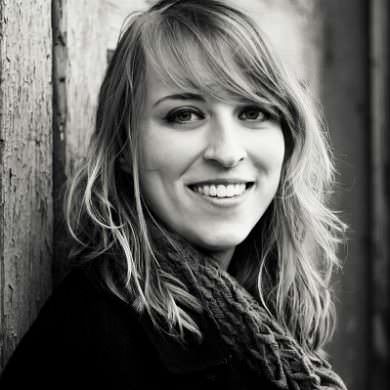 Clair McLafferty is a freelance writer, craft bartender and general nerd operating out of Birmingham, Ala. If she's not mixing up vintage drinks or editing a story, she can usually be found reading cocktail history or science fiction. See more of her work atclairmclafferty.com.