We're loving the neon cake trend that's popping up lately! The bright colors lend a fun-filled atmosphere to bar mitzvahs, birthdays … and, of course, weddings. If you're thinking of going neon for your celebration, whether it's simple pops of neon or an all-out glowstick extravaganza, we found a few cakes to lend you some inspiration.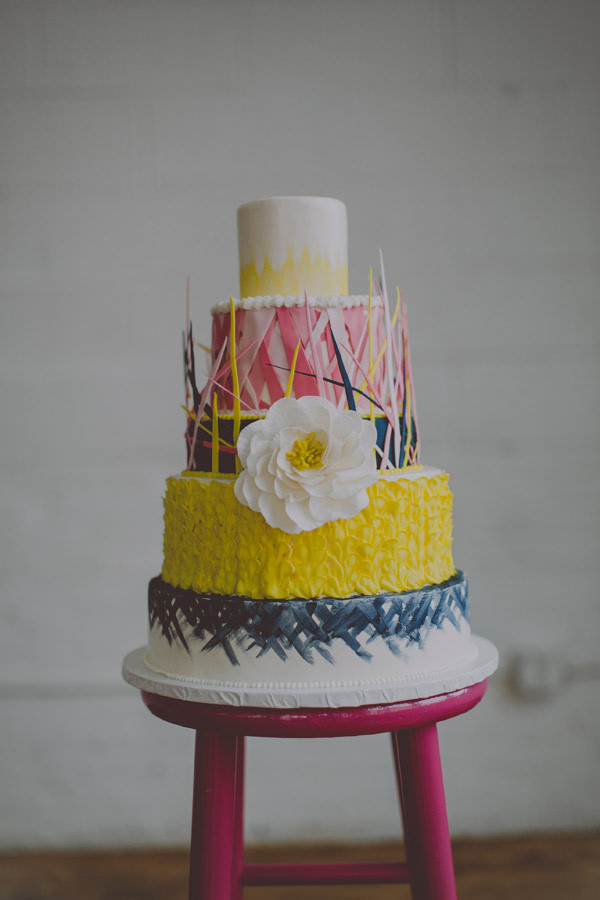 For the artsy couple, Sugar Flower Cake Shop's cake features neon elements, but is still calmer than its in-your-face counterparts. It has elegant brush strokes of navy and pink over crisp white fondant, but the middle tiers of this five-layer beauty are where the real magic happens: an entirely neon yellow tier draws your eye to the daisy perched atop it.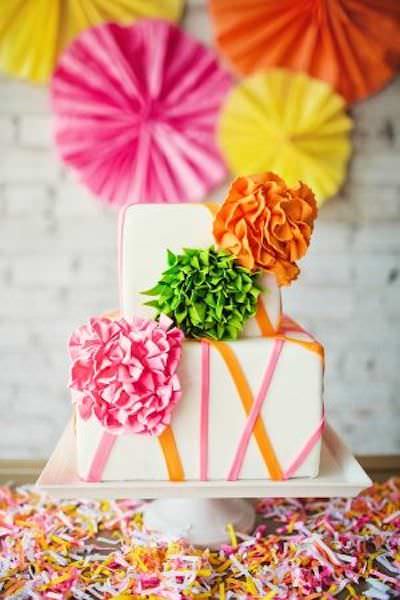 This neon-accented cake from Madison's on Main Street fits perfectly with someone who loves the neon trend, but doesn't want it to take over their cake. The bright sugar flowers are the main décor, with ribbons of neon fondant striping the cake every which way.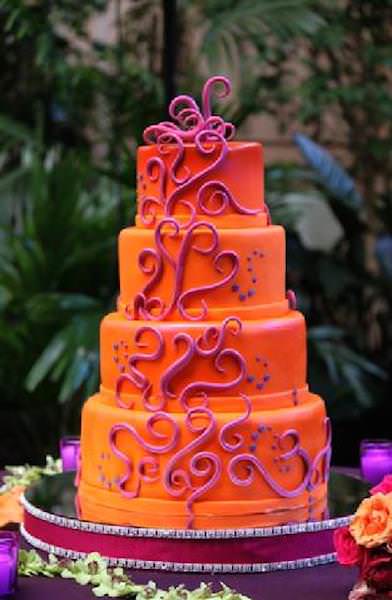 Couture Cakery's bright neon orange cake could light up a room … in a good way! The cake decorator takes two warm, visually startling colors and combines them in such a way to make the cake look elegant and playful at the same time.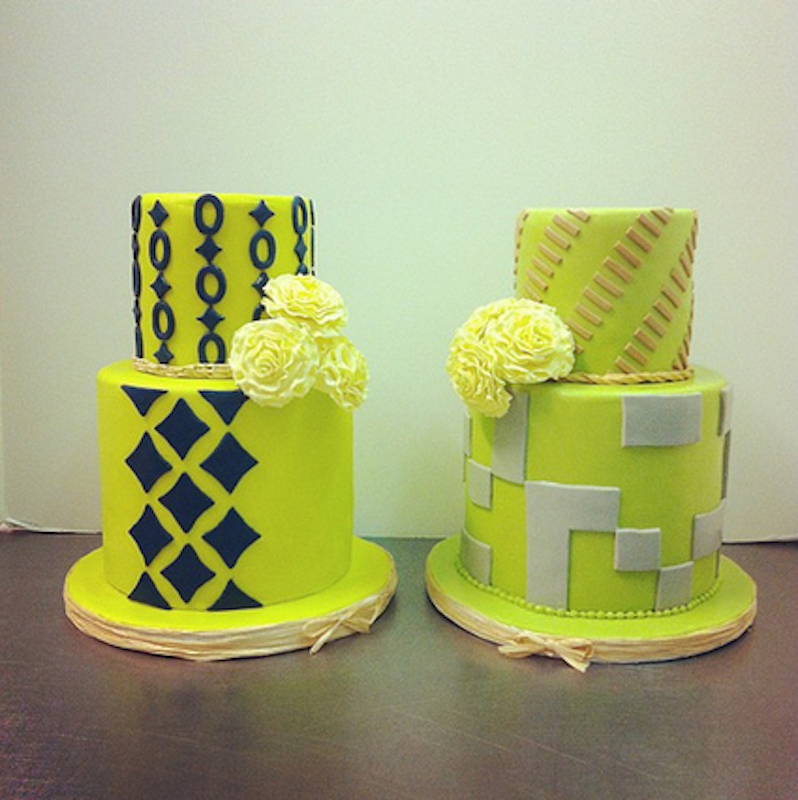 The minimalist couple would love Polka Dots Cupcake Factory's neon yellow cake. The bright background paves the way for aesthetically pleasing graphic designs in a navy blue hue which complements the neon fondant.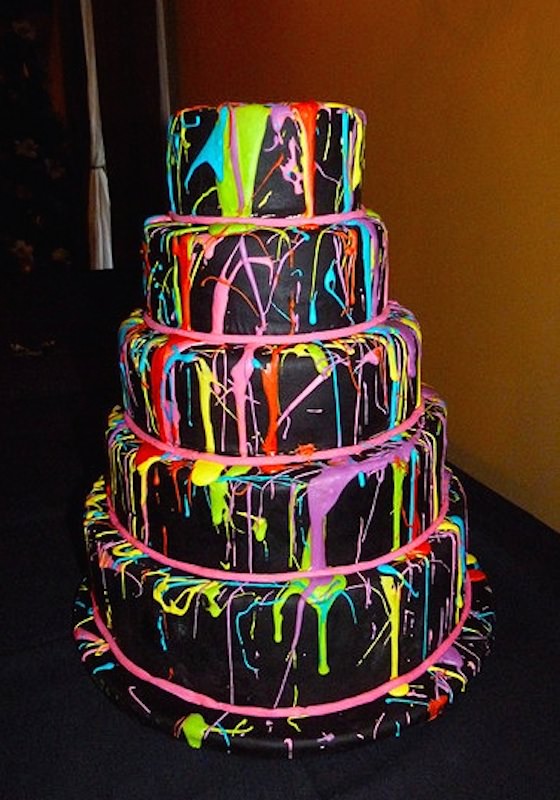 This neon splatter cake from The End Dessert Company is for the truly fun-loving, modern couple. This black fondant cake is splattered with neon "paint" in every shade of the rainbow. This cake could've come straight from a rave, and would 100 percent be the talk of the wedding.
Credits: Photo 1, Chellise Michael Photography; Photo 2, Amanda Watson Photography
By Meghan Kennedy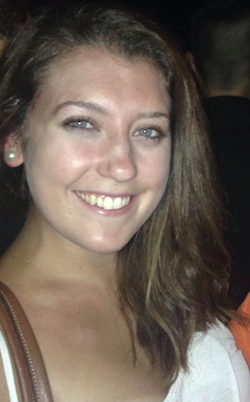 Meghan is a recent graduate of SUNY Geneseo with a degree in Personal and Professional Communication. You can find her at the nearest Chipotle tweeting about Drake, her sorority little and Project Runway.