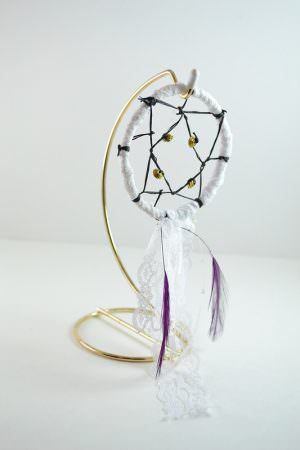 A simple Pinterest search for DIY wedding cake toppers shows a variety of projects to consider. But when creating this cake-topper, I wanted something that captures the essence of planning your dream wedding. Then it hit me! A dreamcatcher cake topper is the perfect way to add personality to a cake on your special day. Dreamcatchers are also extremely customizable, meaning you can change the textures, colors, etc. to fit your wedding theme. This dreamcatcher can also signify the couple's dreams are now intertwined. Follow this extremely simple step-by-step to create your very own dreamcatcher cake topper.
Materials:
brass rings (various sizes)
waxed cord
lace for wrapping the ring (you can also use leather, fabric, etc.)
feathers, beads, monogram charms (optional)
gold wire easel (I purchased mine here)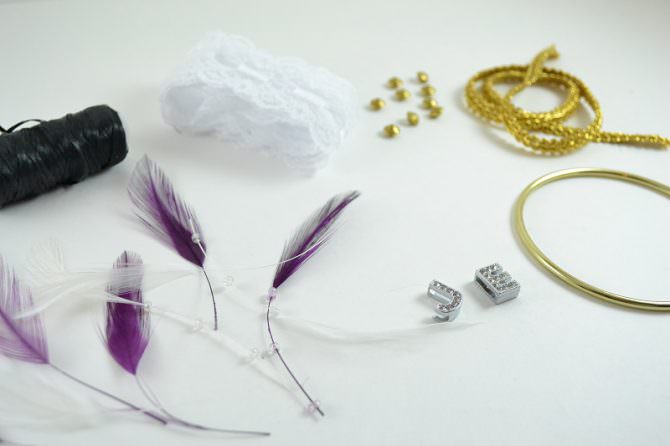 Step 1: Wrap the ring completely with the texture of your choice. I used lace.
Step 2: Create the design for the interior of the dream catcher by tying waxed cord to the outer ring. Here's a great video tutorial that I used.
Step 3: Add beads by tying them into the center design.
Step 4. Cut various lengths of fabric, lace, feathers, etc. and tie them to the bottom of the dream catcher. You can add monogram charms here.
Step 5. Hook it onto the wire easel and place atop your cake and watch as you and your partner's dreams come true as you start your lives together!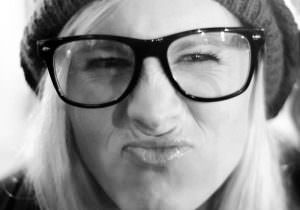 Camille Malkiewicz, DIY Contributor
Camille is a DIY enthusiast with a creative mindset. She sees life through the eyes of a DIY-er, always looking for ways that she can improvise, improve or upcycle. When she's not designing, crafting or DIY-ing, you can find her in a CrossFit gym or driving to the nearest coffee shop. Camille is also the founder of Craftistas, a online resource for the crafting and DIY blogger to help them monetize their creative content.