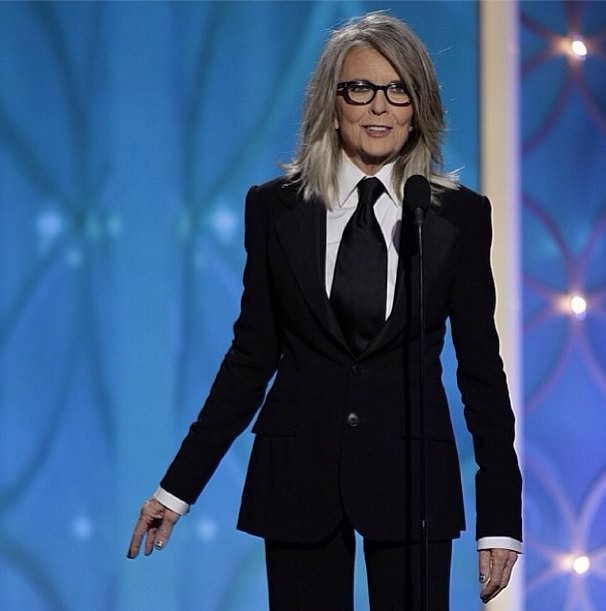 If we're going to talk about big wins from last night's Golden Globes, let's skip over the Best Actor, Best Drama nonsense and skip straight to the good stuff … the fashion.
In my eyes, no one held a candle to Diane Keaton last night, who looked amazing in a perfectly tailored Ralph Lauren tuxedo. She's also breaking one of the biggest fashion rules by pairing a wide tie with a slim suit. Naughty never looked so good.
Seriously—how can she be 68? (With no help from plastic surgery, mind you.)
Her style is one of the best in Hollywood, and we can thank her for making women's pantsuits, bowler hats and bow ties look at home on the red carpet in a sea of ball gowns and slinky sheaths.
Diane Keaton: making menswear sexy since 1970.