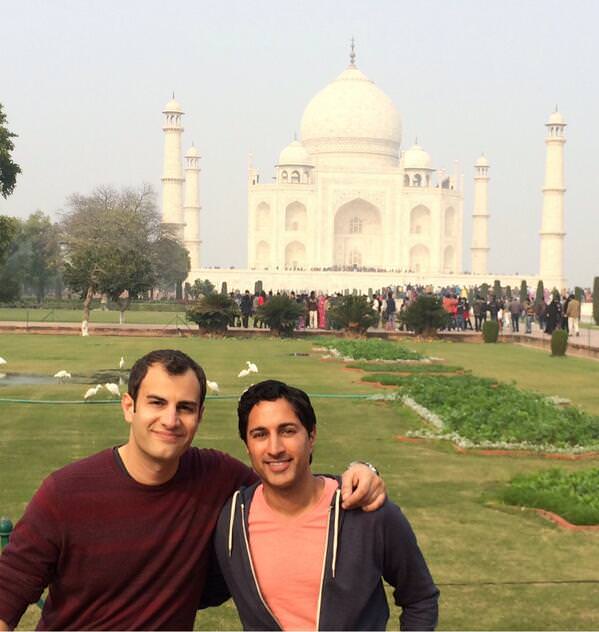 Looks like congrats is in order for former "30 Rock" star Maulik Pancholy, who got engaged to his boyfriend of nine years, Ryan Corvaia, on Thursday. "It only took 9 years but it's official! Just got engaged at the Taj Mahal … YEEEESSSS!" tweeted Pancholy alongside the photo of the two posing in front of India's UNESCO World Heritage site.
Luckily for Pancholy, Corvaia is no stranger to events. He runs Brooklyn-based catering and hospitality boutique firm Dish Food & Events, which is known for their versatile and imaginative menus using local and seasonal ingredients.
The exciting news comes just three months after the actor came out as gay. "I just celebrated my nine-year anniversary with my partner," Pancholy told Out magazine. "It feels like a nice time to be celebrating something like that, especially on the heels of the DOMA and Prop 8 decisions."
Congratulations to the happy couple!