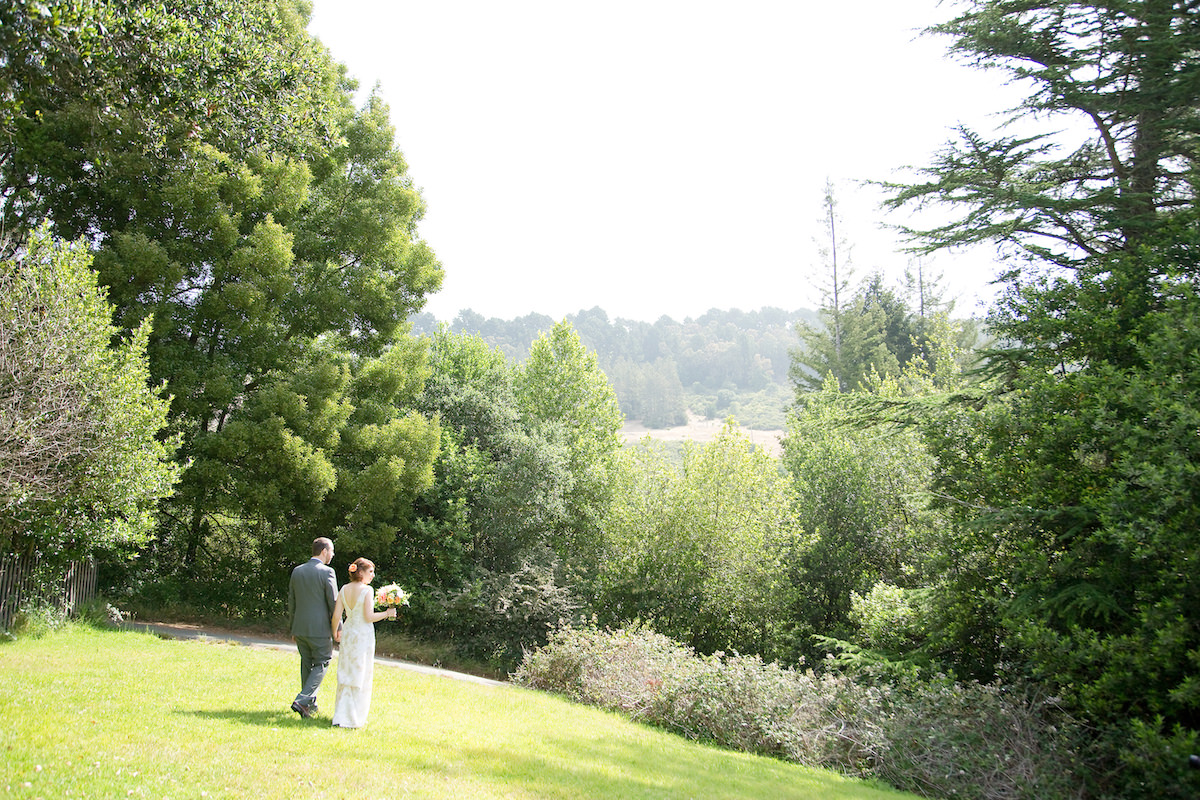 Mornings are a truly wonderful time, where the crisp morning air greets you along with all the possibilities that a fresh new day brings. It's a time when the quiet calm has yet to be swept away by the afternoon hustle, a time when hope is strongest. Weddings are often an evening affair, but this morning ceremony and afternoon luncheon proved to be the perfect accessory to Diana and Eldon's gorgeous wedding, captured by Kelly Freedman Photography at the Brazilian Room in Berkeley, Calif. We love the way the morning light accentuated the warm peach colors in their palette among the many shades of green in the beautiful landscape of Tilden Park.
THE LOVE STORY
Diana and Eldon's modern love story began online, where Diana had one requirement as she embarked on her journey for love: no cats. Her affection for furry felines was unfortunately outweighed by an insufferable allergy, but when she met Eldon, his two cats could hardly stand in the way of their happily ever after. "We felt an instant connection and began a serious relationship pretty much right away," Diana says. Their relationship started long-distance before Eldon's job brought him to San Fransisco with Diana.
THE CEREMONY
Diana was one of those lucky one's to find her perfect dress at the first store she visited. "I knew I wanted something totally unique and totally me," she says. "The designer brought something out from the back; it was a long but simple dress with an Italian lace overlay that had flowers in beige, cream and pale gray — absolutely perfect for me." Diana tied the colors together with a peach flower in her strawberry-colored hair that matched one in Eldon's boutonniere. During the ceremony, under a wooden arch interwoven with luxurious florals, the officiant read sage advice from Diana's class of first graders on the keys to a successful marriage. It included instructions to watch old movies and bake cookies as well as go to Tahoe and eat trail mix. "It added levity to our very heartfelt ceremony," Diana says.
THE PARTY
"From the get-go, I knew I wanted an elegant but not-too-fancy daytime wedding that was all about food, people connecting with family and friends — both old and new — and really having a chance to talk to each other," she says. "These are my favorite kinds of get-togethers, and I wanted an extension of this."
Guests sat at tables decorated with braided baguettes, juicy succulents and brightly colored flowers where they enjoyed a family-style lunch before digging into dessert. "We love desserts, so in lieu of a traditional cake, each table had an individual cake on it," Diana says. The gorgeous cakes covered in delectable prickly pear or strawberry champagne frosting donned bright-green succulents, which has easily become our new favorite cake topper.
MEMORABLE MOMENT
"A really special touch was Eldon's father surprising us on the piano by playing a selection of songs, one of which was "I Left My Heart in San Francisco,"" Diana says. "It was a really meaningful tribute."
Team of Talents
Photography: Kelly Freedman Photography
Venue: Brazilian Room
Florals: Flora Grubb
Catering: Ann Walker Catering
Wedding Dress: Siri Boutiques
Hair and Makeup: Nikol Elaine
Cake: Krumbs Cake

By Danielle Renton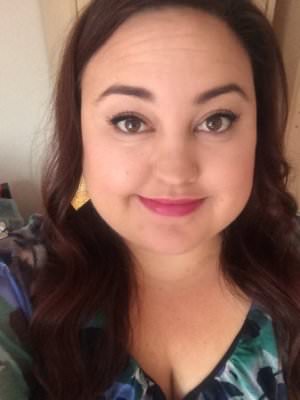 Danielle is a University of Missouri graduate who recently moved to New York, fulfilling a lifelong dream of hers. New York is her first love; writing and editing are her second. When she's not plugged in, Danielle spends her free time exploring the city and finding inspiration in its energy. Aside from her passion for love, she's a grammar nerd, coffee lover and music enthusiast!