Just one day after Daniel and Katie got engaged, they brought the sweetest lab puppy home to join them on their new adventure. So when it came time for their engagement photos, their pup just had to be included. Madison Lauren Photography captured Daniel and Katie's lakeside engagement shoot at Folsom Lake in California where this family of three snuggled close for some memorable photos they'll surely cherish forever.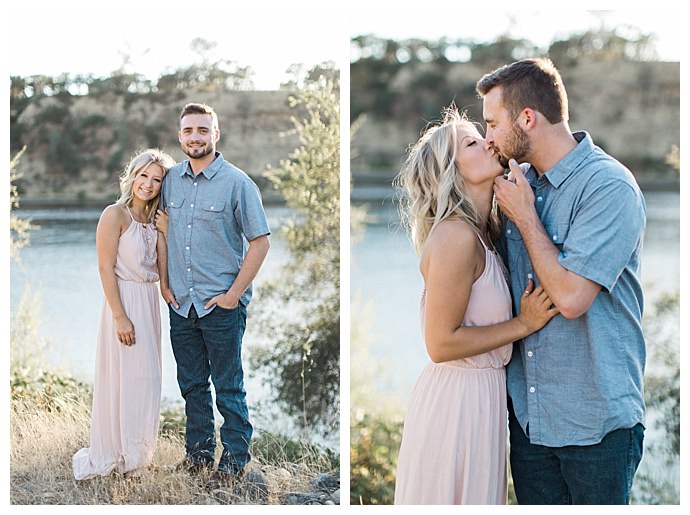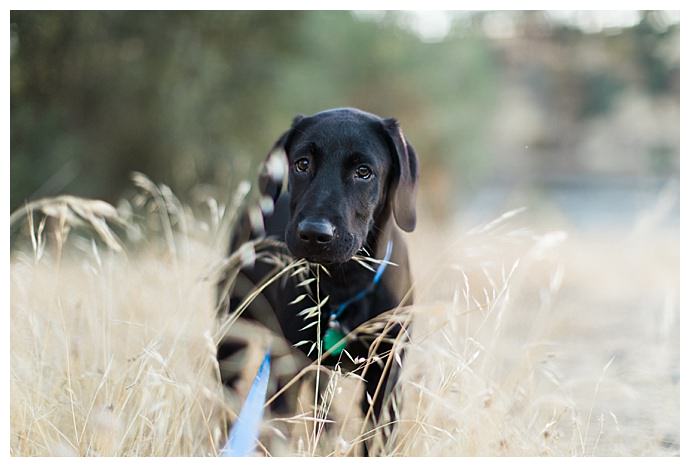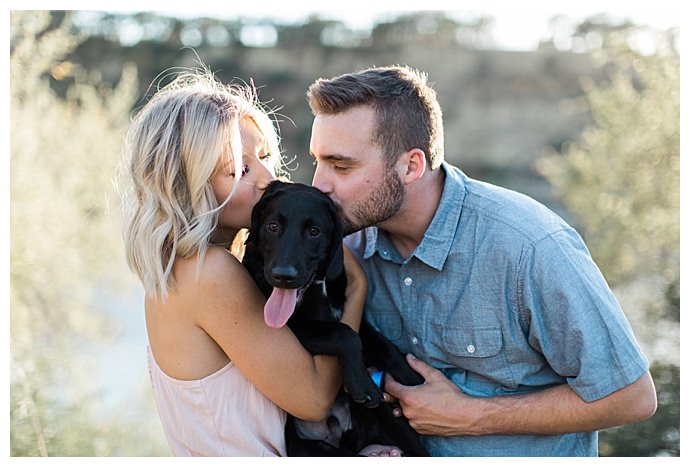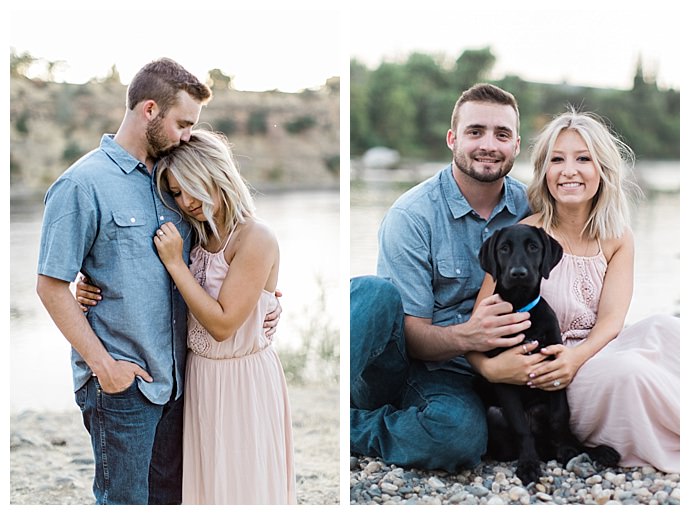 The Love Story
It was the day before Christmas Eve nearly four years ago when Daniel and Katie both made a decision that would ultimately change their lives forever. They had each been invited to a Christmas party and weren't planning to attend, but for some reason, they changed their minds and both decided to go. At the party, they locked eyes from across the room, recognizing each other from high school. And within the five minutes that they were getting reacquainted, Daniel's cousin and Katie's friend Madison dangled mistletoe above their heads. The next day, Daniel texted Katie and told her he wasn't feeling well and wasn't looking forward to having to work all day, especially on Christmas Eve. It took a whole year for Katie to admit that she had just been getting over a bad cold the night they first kissed under the mistletoe.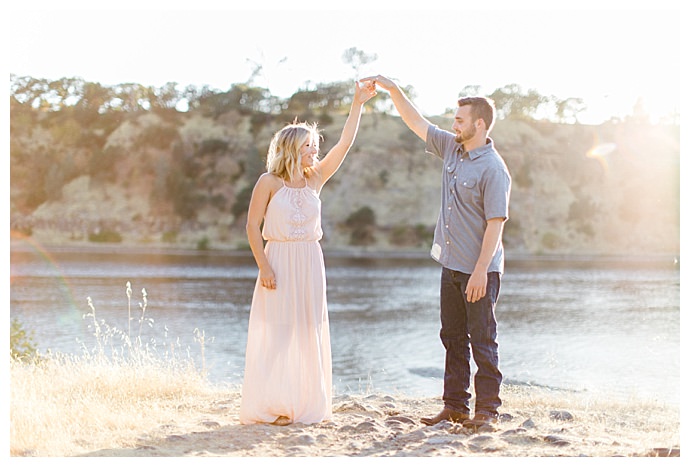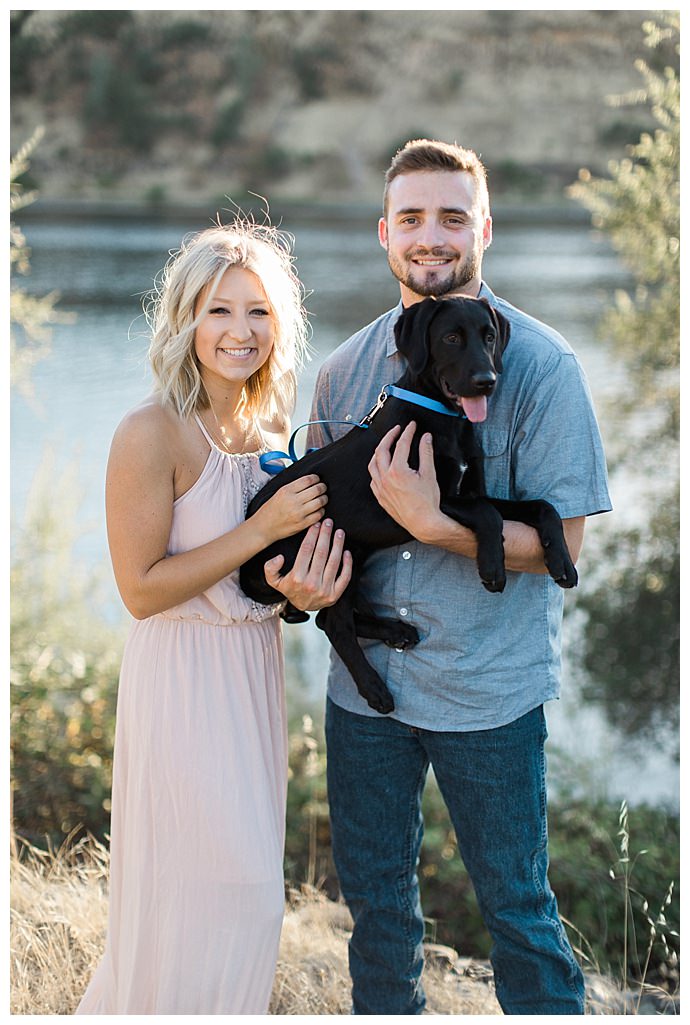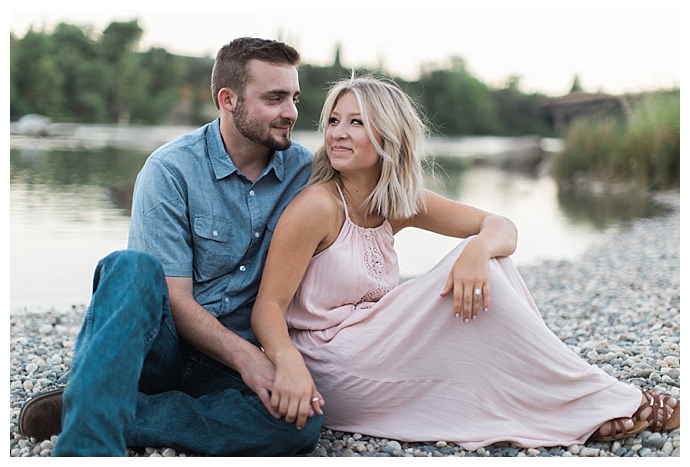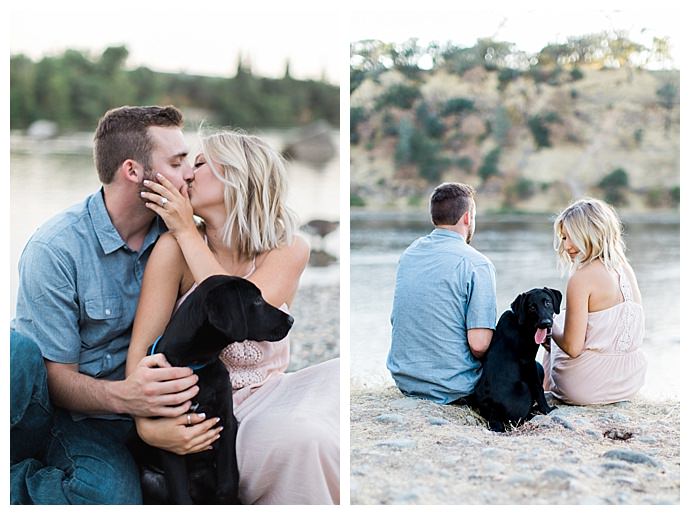 The Proposal
Four years later, Daniel and Katie were buying their first house together, and to celebrate the milestone, they had planned to meet at the house after work to take some pictures before officially moving the first of their things inside. "When I got there, we started taking a few pictures, which he normally hates doing," Katie says. "He was suggesting all these random poses, which was weird! I was super anxious to just go in our house, so I grabbed the key and started to walk to the front door."
But Daniel had other plans in mind. "Wait, aren't you forgetting something?" he asked her, and Katie says she immediately knew what was coming next. Daniel got down on one knee, and Katie's friend was there to capture the special moment. After he slipped the ring on Katie's finger, the first thing they did as a newly engaged couple was walk into the home they had just bought together. And the next day, their family of two became three when they brought home a new black lab puppy, who, of course, had to be a part of their engagement pictures.