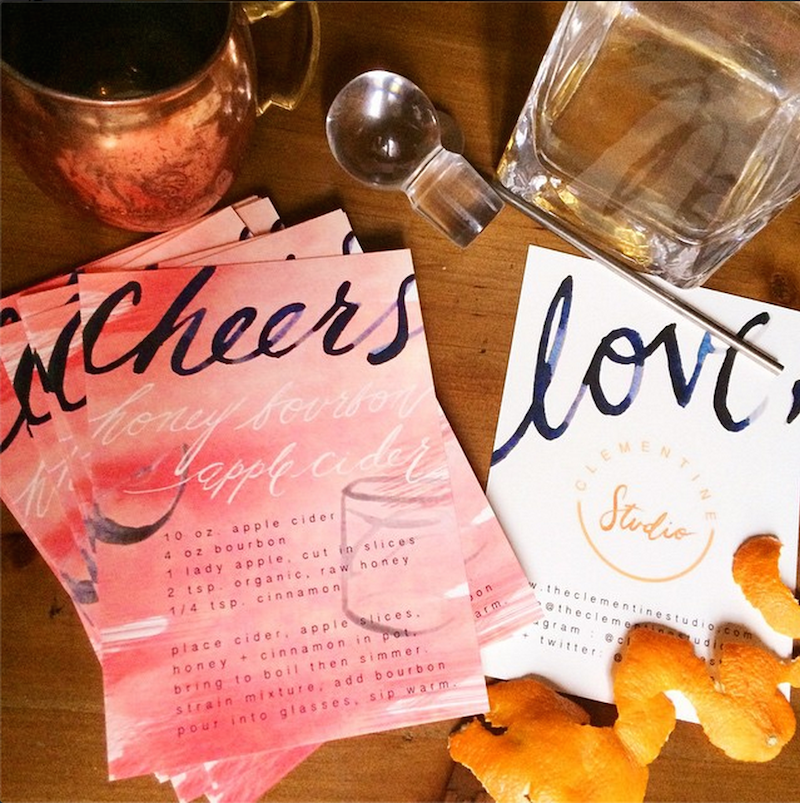 Apple cider is a staple in my household during the winter months and, without a doubt, the most popular signature cocktail for fall and winter weddings. Cold evenings and a cidery punch just seem to go hand-in-hand, don't you think?
So when this doozy of a recipe was gifted to us in a swag bag, I simply had to share. The recipe comes courtesy of Clementine Studio (who did the beautiful hand-painted designs shown above) for the HATCH event, a rad meetup event that celebrates creative female entrepreneurs.
I've already tested it out and let me just say, it's basically winter in libation form. Full recipe after the jump. Cheers!
Ingredients
10 oz. apple cider
4 oz. bourbon
1 lady apple, cut in slices
2 tsp. organic, raw honey
1/4 tsp. cinnamon
Directions: Place cider, apple slices, honey and cinnamon in pot. Bring to a boil and then simmer. Strain mixture, add bourbon, pour into glasses, sip warm.
Photo by Clementine Studio
By Brittny Drye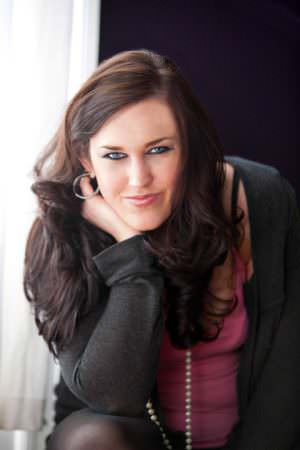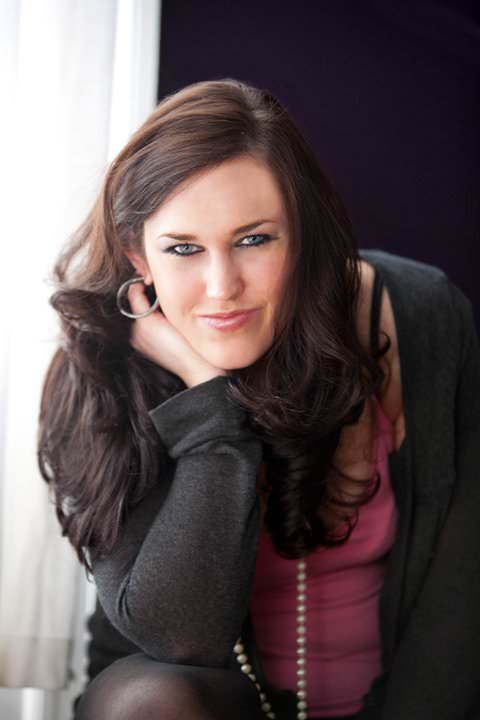 Brittny Drye is the founder and editor-in-chief of Love Inc. magazine. A fierce cheerleader for marriage equality, she launched loveincmag.com in 2013 as a way to to celebrate both straight and same-sex love, equally. She lives in New York City with her fiancé and their cat, Scout.