A charming arts district in Charlotte, North Carolina, was the perfect backdrop for this adventurous couple's engagement shoot. Chris and Inara looked blissfully in love as they strolled through the colorful streets of NoDa and snuggled close against the vibrant murals that line the sidewalks.
Captured by Sunshower Photography, Chris and Inara's bright and playful engagement session included a fun announcement for their friends and family. After getting engaged, the soonlyweds knew they wanted to elope in lieu of having a traditional wedding, so they found a sign that relayed their plans perfectly. And we couldn't be more excited to get to share this sweet engagement today, just one week before Chris and Inara tie the knot in an intimate elopement!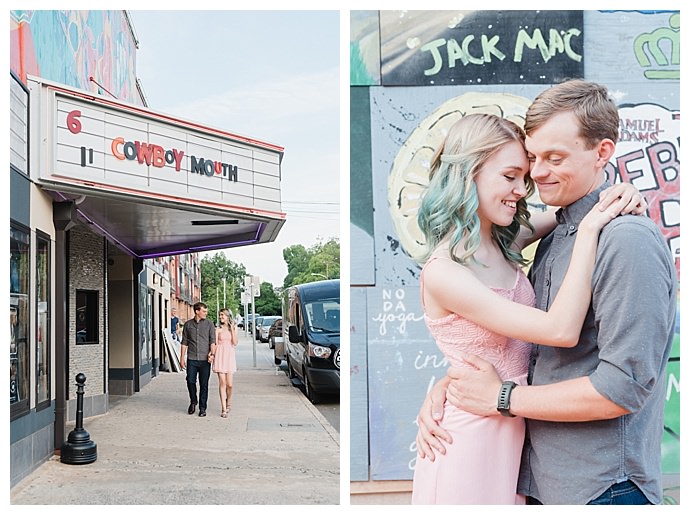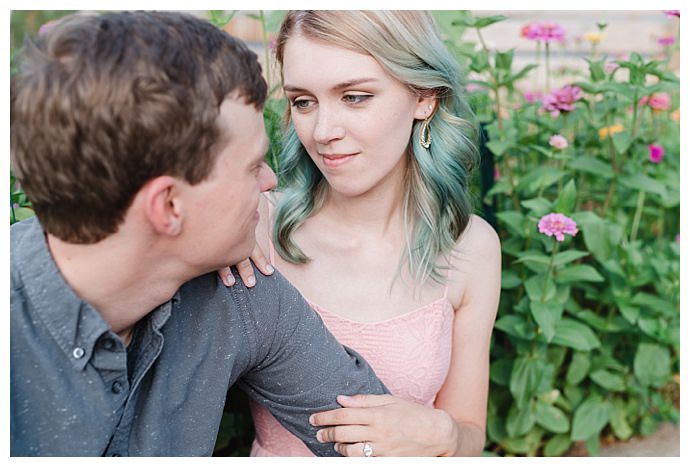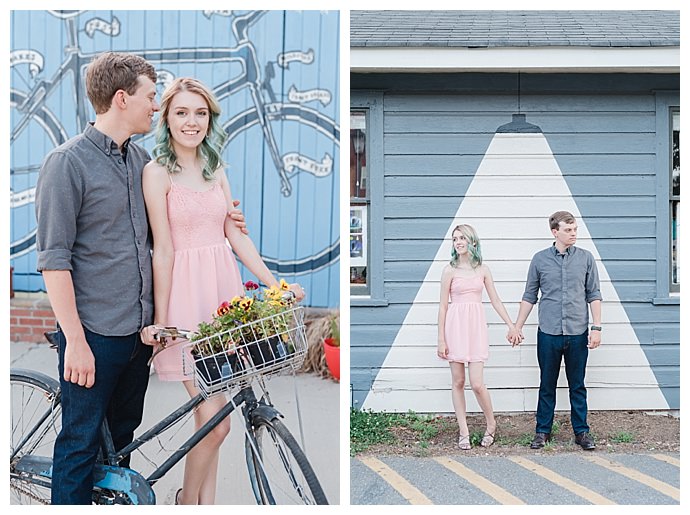 The Love Story
Inara had just finished a dance class when she stopped by Starbucks for an afternoon pick-me-up. Chris was working behind the bar and was immediately charmed by Inara's Australian accent. So when he handed Inara her coffee, he struck up a conversation, and as they say, the rest is history.
Two and a half years later, Chris and Inara were celebrating Chris's graduation from University. The two had just returned home from a long day, and Chris suggested Inara go upstairs and unwind with a long shower. "Thinking it was a little weird, I agreed and showered and changed into pajamas, which was so nice after being in fancy clothes all day," Inara says. "As I was getting ready, I heard the front door open and was pretty confused." Chris called up to Inara and asked Inara to come downstairs. "When I came down, he had a big bouquet of flowers and the ring."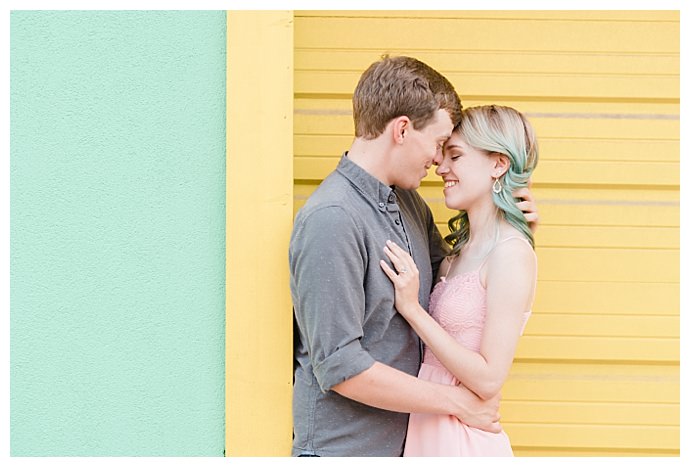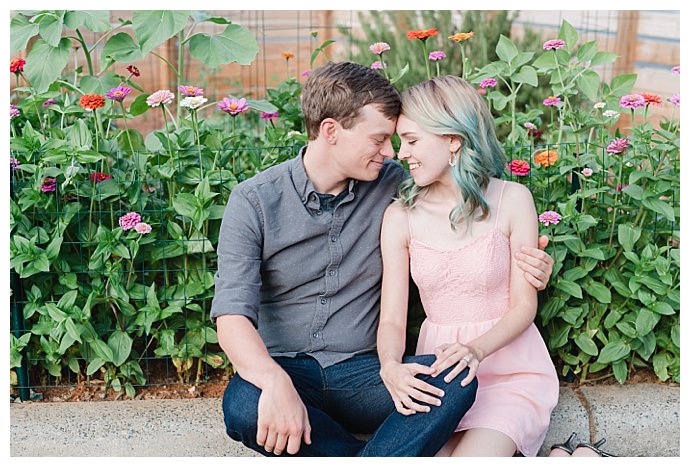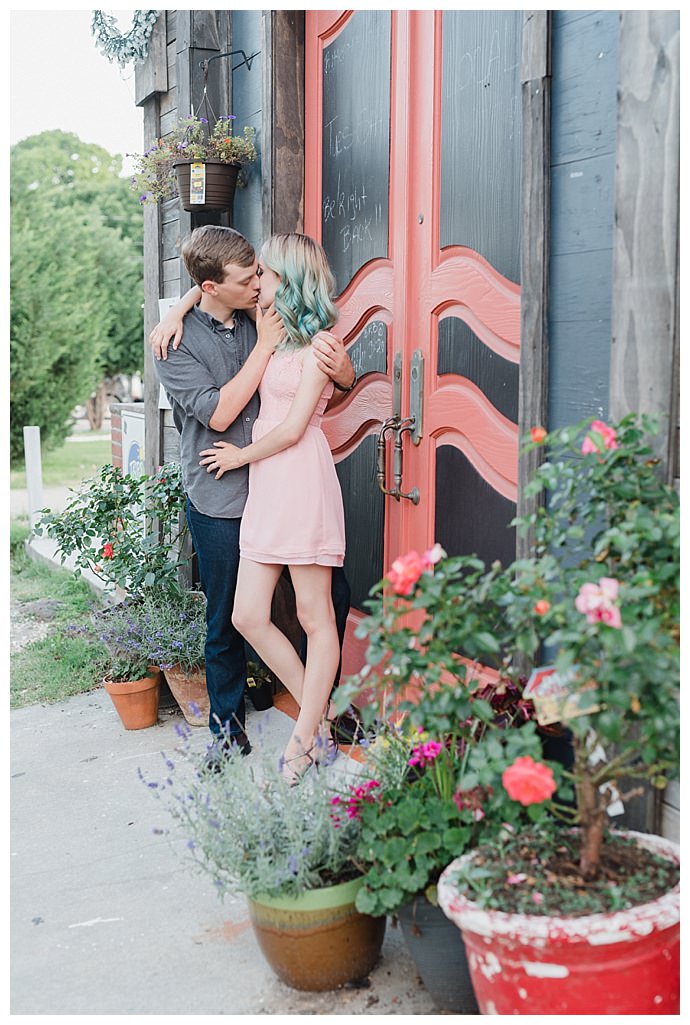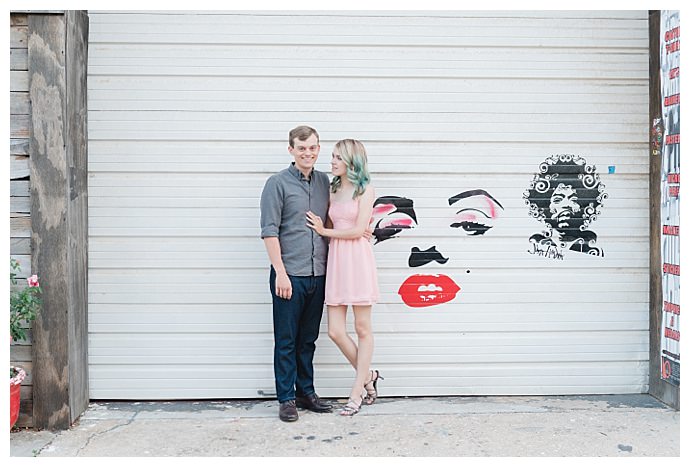 The Ring
"It is an aquamarine stone surrounded in white sapphires with a white gold band," Inara says.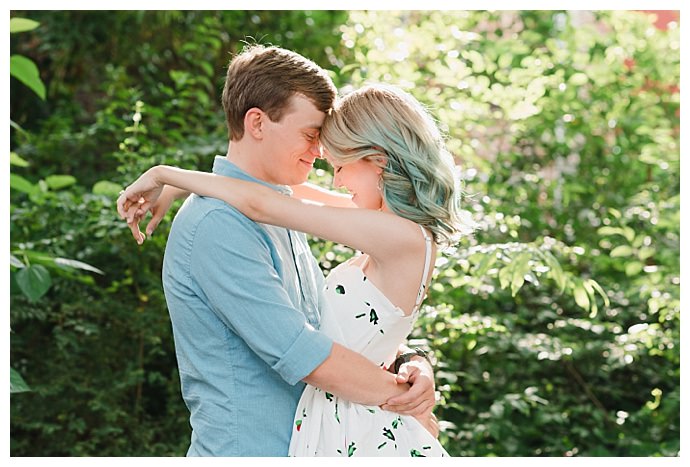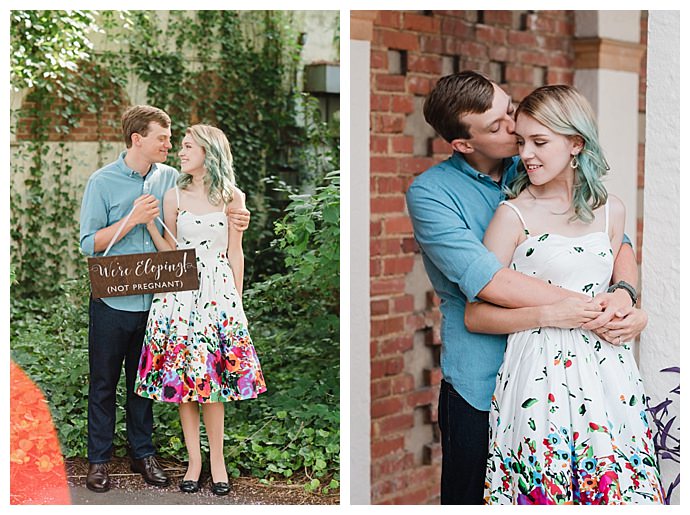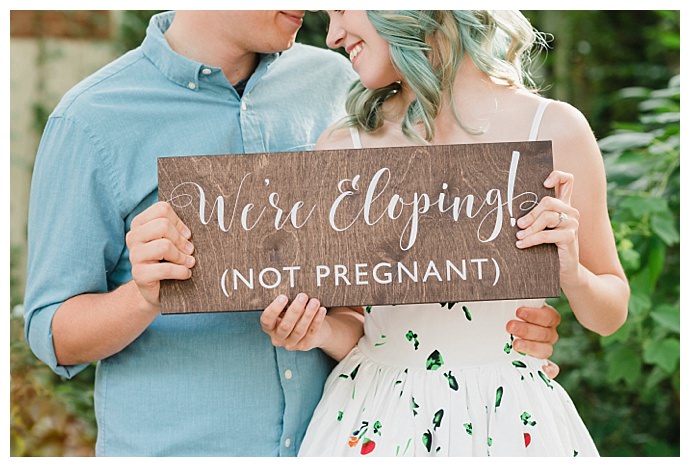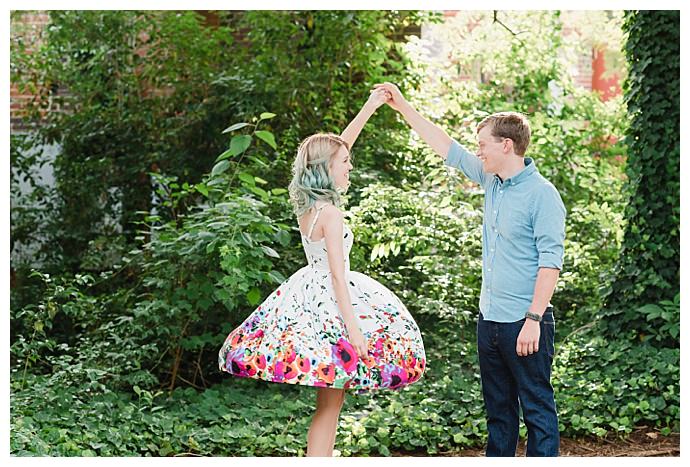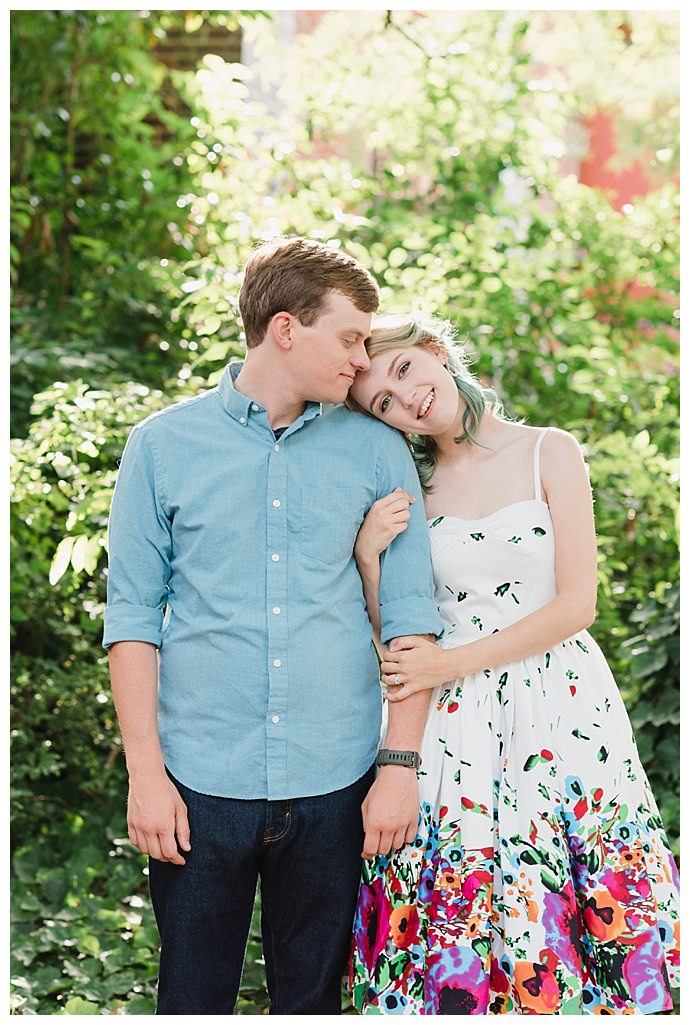 The Wedding Date: September 22, 2017