Some weddings are made special by the personalized details, and some are unique for their incredible design. And then there's the weddings that achieve the perfect balance of both. Chelsea and Nick's rustic chic wedding was held on the property where the bride grew up and was a true labor of love. For months, their families worked diligently to help bring their dream day to life, and when the day finally arrived, it couldn't have been more of a fairytale. Blending both their country roots and elegant design, Sarah Maren Photography captured the swoon-worthy details and sentimental moments of their perfect wedding day.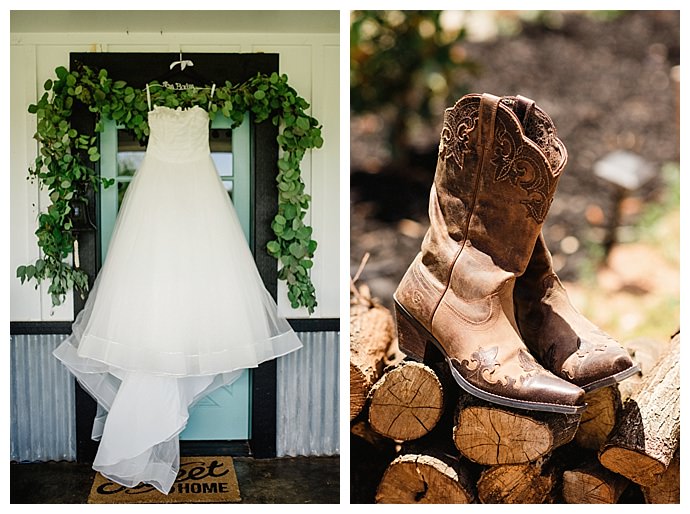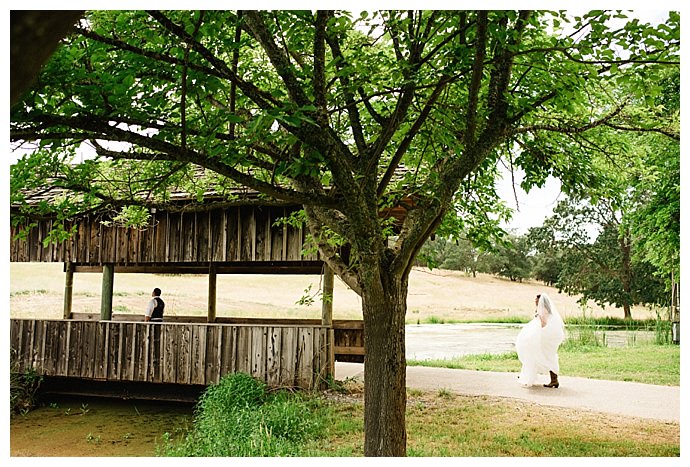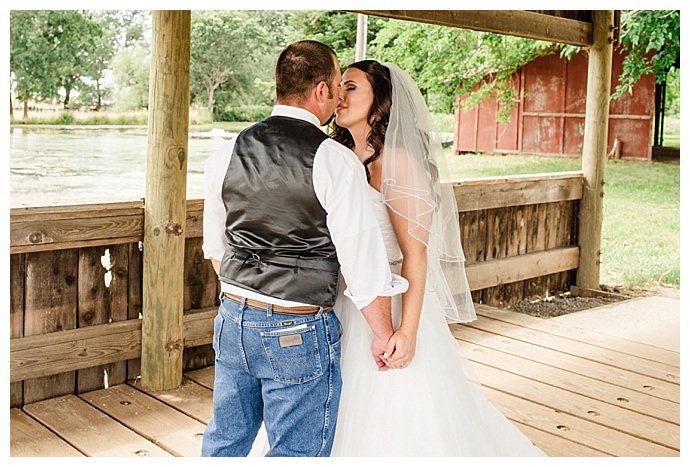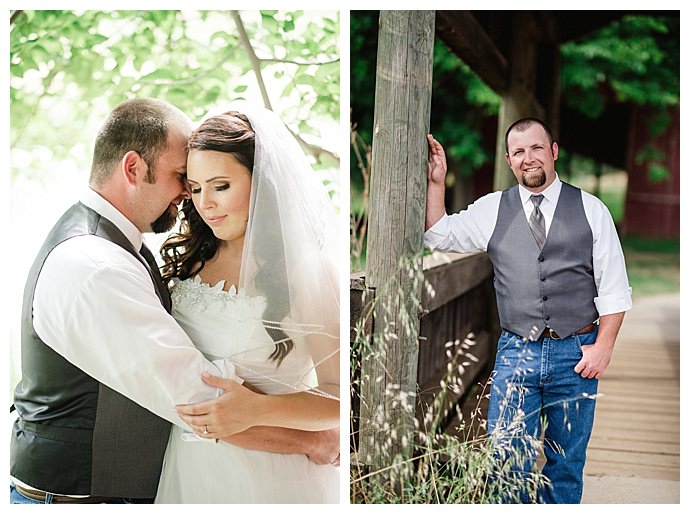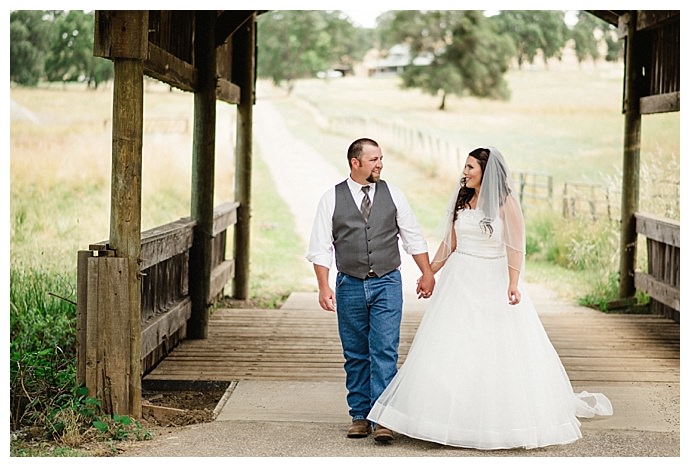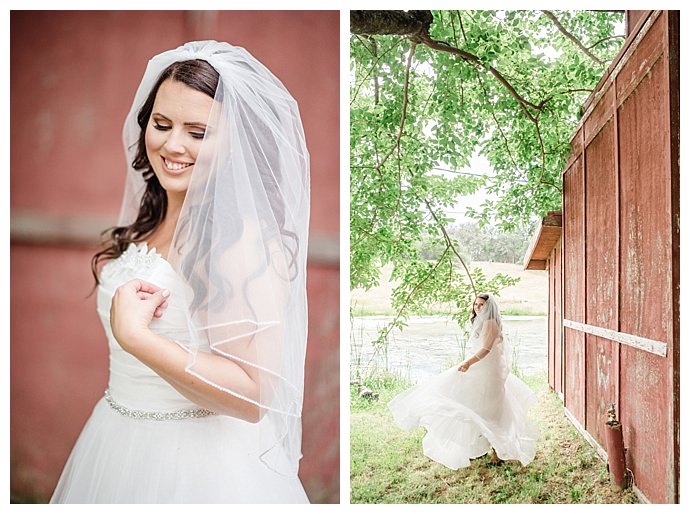 The Love Story
In a perfect world, we would all live right next door to our soul mates, so that when the time was right, they'd be right there under our noses waiting for us. But the odds that the perfect person out there also lives nearby is slim. Thankfully, we have the Internet! "We didn't live very close to each other," Chelsea says of how she and Nick met. "So if it weren't for online dating, we never would've crossed paths." After Chelsea and Nick started dating, it wasn't long before they were doing everything together. "One of our favorite hobbies is shooting sports clays," Chelsea says. "We were out in a back pasture of our friend's dairy one day shooting clays, and when I turned around, Nick was down on one knee asking me to be his wife. It was such a perfect proposal!"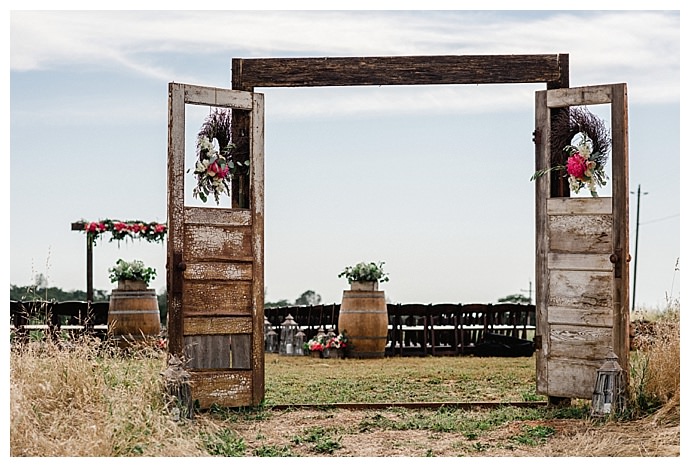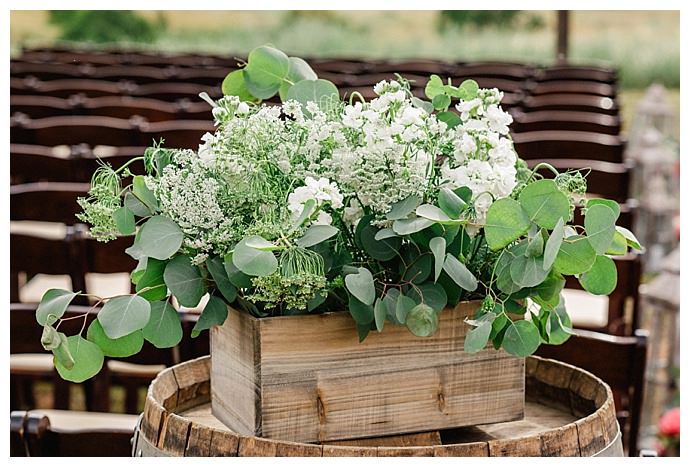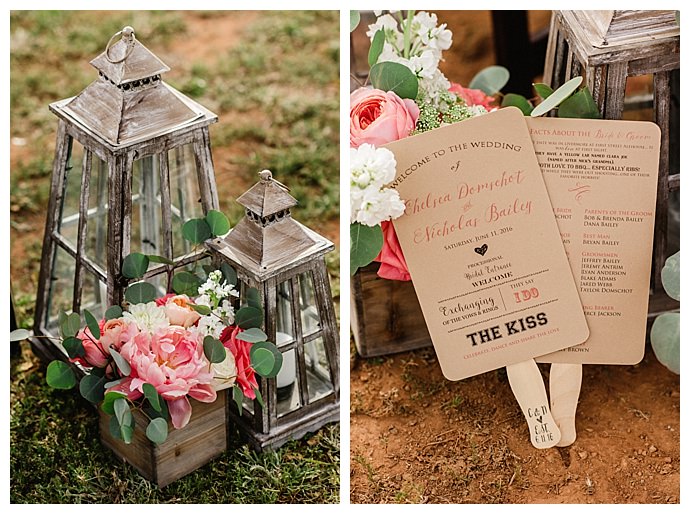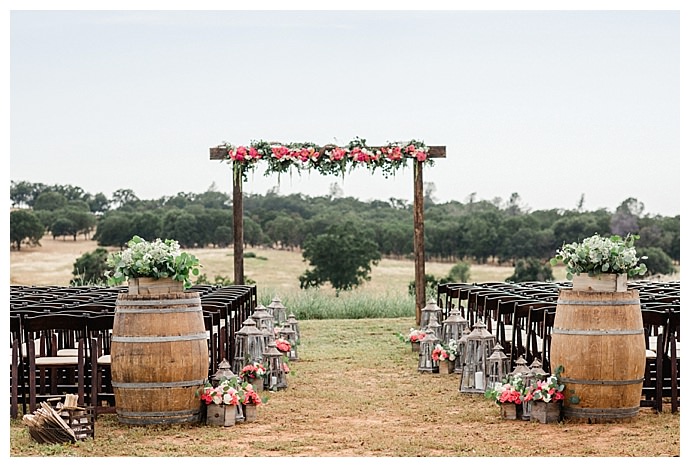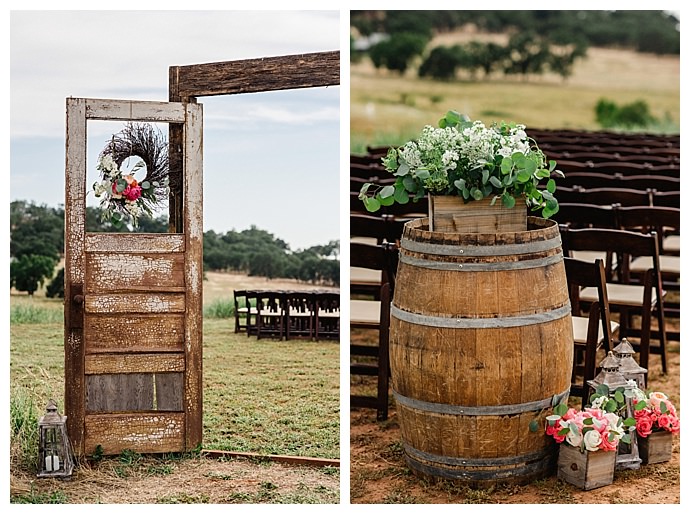 The Venue
When Chelsea and Nick were looking for a venue for their big day, they didn't have to go far. "My parents have quite a bit of property, so after discussing it with them, we decided to transform the nearby pasture into a wedding venue," the bride says. "Since we were able to use my parents' home as a venue, we were able to get the feeling of a backyard barbecue but with the look of a rustic chic wedding." Chelsea and Nick put their families to work, and with everyone's help, they were able to convert a large piece of land into a dreamy venue for their chic ceremony and alfresco reception.
Chelsea designed all of the rustic signs that hung throughout the space and dusted them with modern calligraphy in addition to creating the thank you cards that marked each place setting. "My grandpa made the arbor we were married under, the antique door entrance and our photo booth wall," Chelsea says. "And my dad did a lot of tractor work getting our ceremony and reception site ready as well as building our bar, and my in-laws built the fire pit." It was truly a family affair!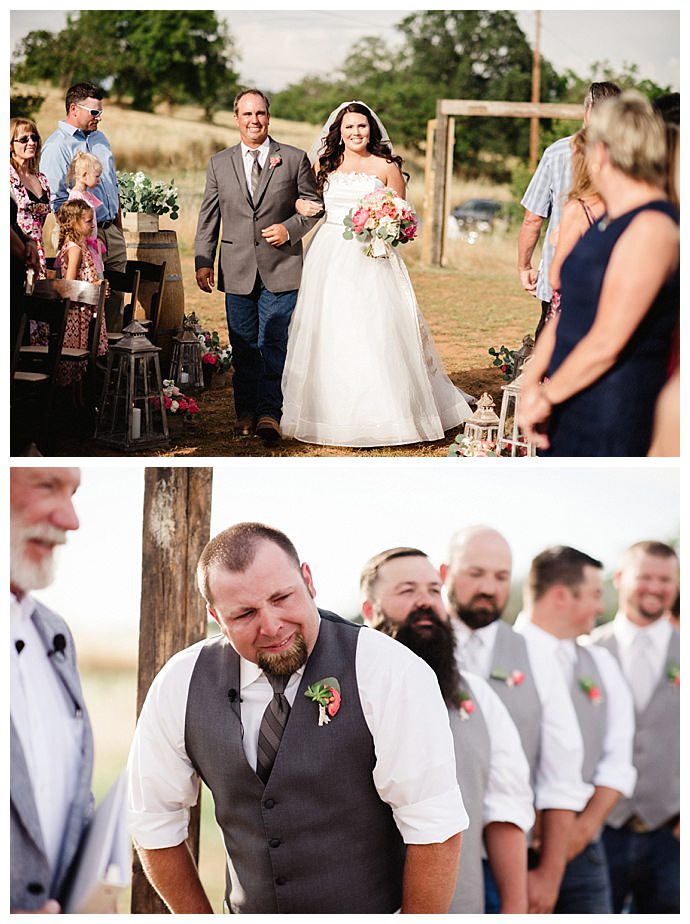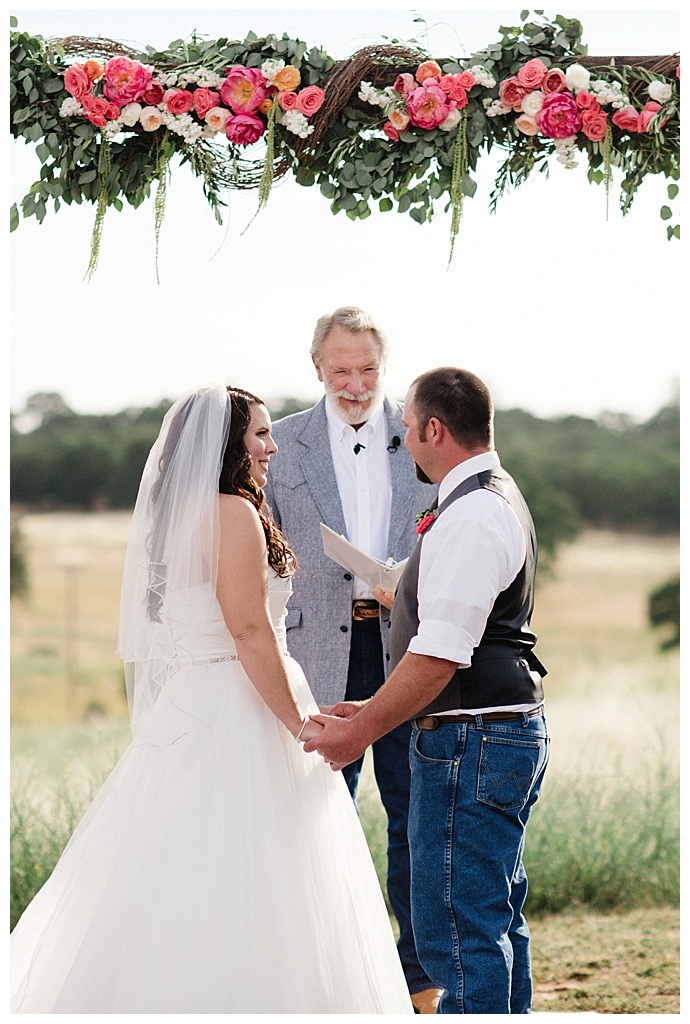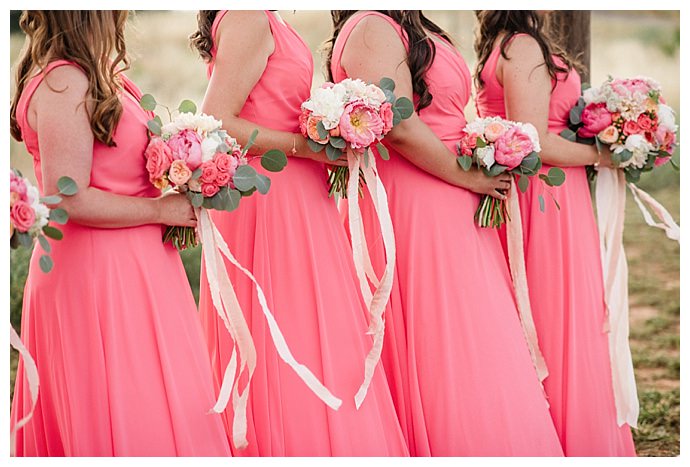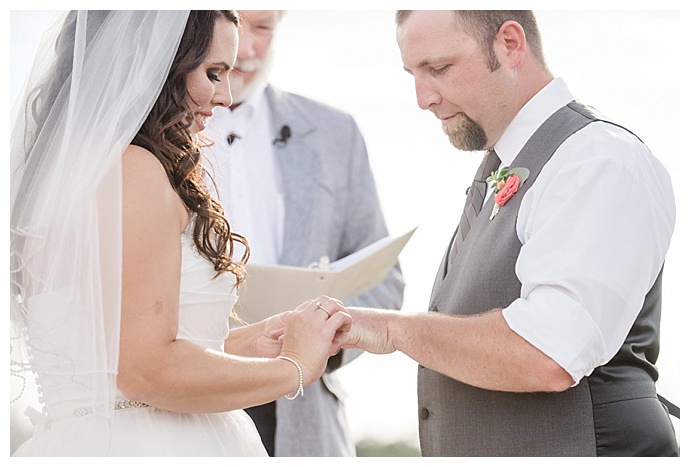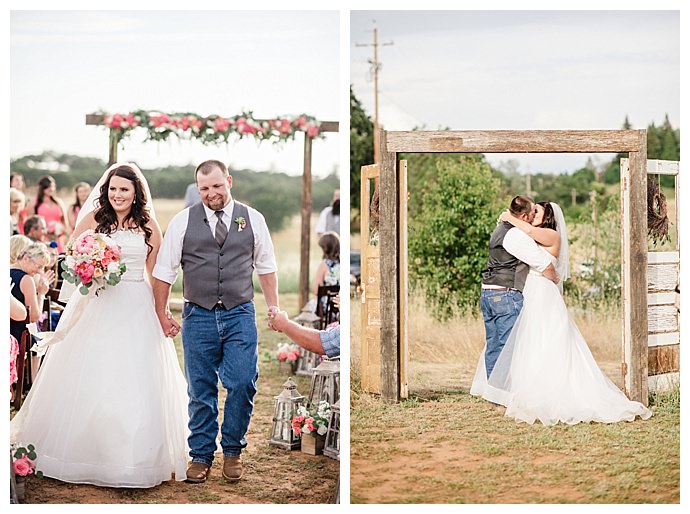 The Ceremony
Chelsea was drawn to bright colors and picked a vibrant shade of coral for her bridesmaids dresses by the same designer as her wedding dress, Alfred Angelo. And because a country wedding wouldn't be complete without cowboy boots, the bride accessorized with a pair of brown Ariat boots and a fingertip veil. While Nick, along with his groomsmen, wore Wrangler jeans, cowboy boots and a gray vest from Men's Wearhouse. Before the ceremony, Chelsea and Nick decided to do a first look, which ended up being one of their favorite moments of the whole day.
"It was so intimate and it allowed us to share a few private moments with each other before our guests arrived," Chelsea says. "I remember getting out of the car, and I saw him with his back turned standing on the covered bridge. I started walking toward the bridge, and when I got to him, I wrapped my arms around him. He turned around and the happy tears started flowing! That was such a perfect moment." For Nick, the reality of the day began to sink in the moment he first saw his bride. "Chelsea looked beautiful," he says. "I still couldn't believe that in just a few hours, I would get to call her my wife. I knew I was the luckiest man in the world."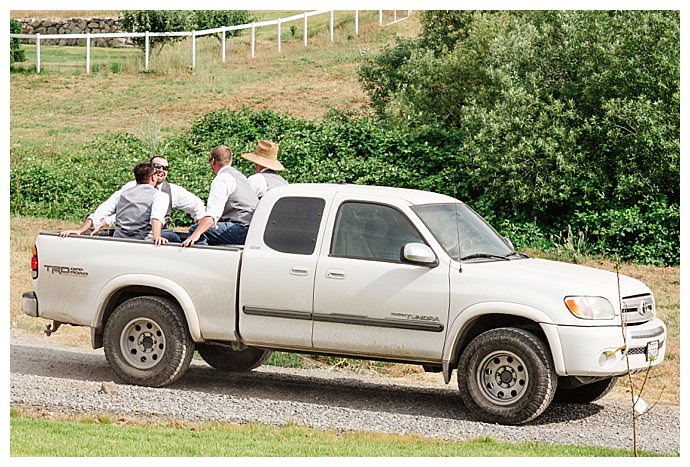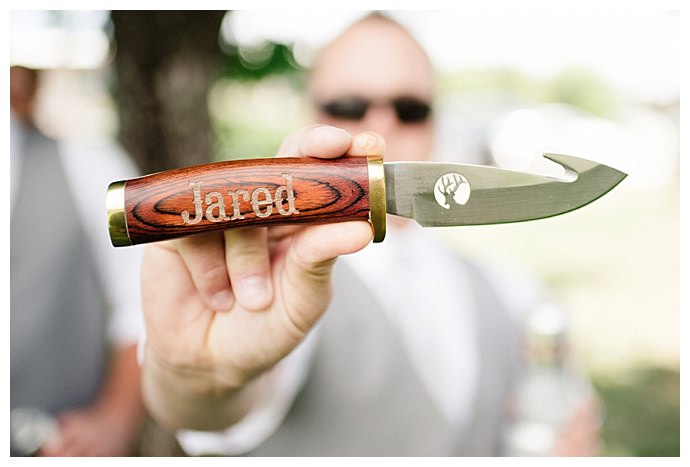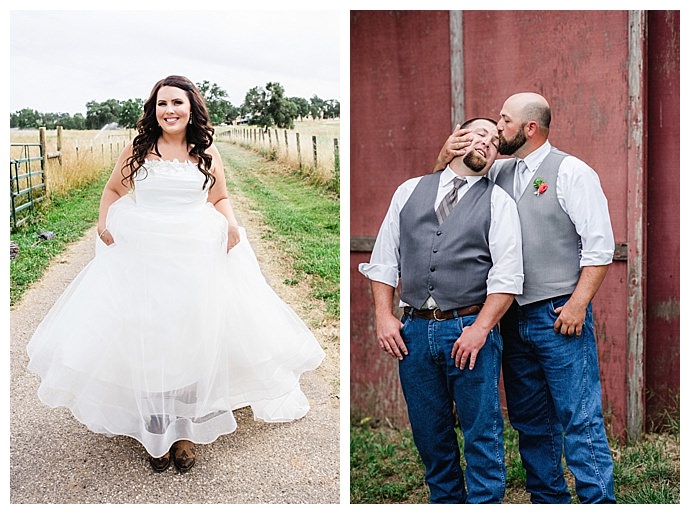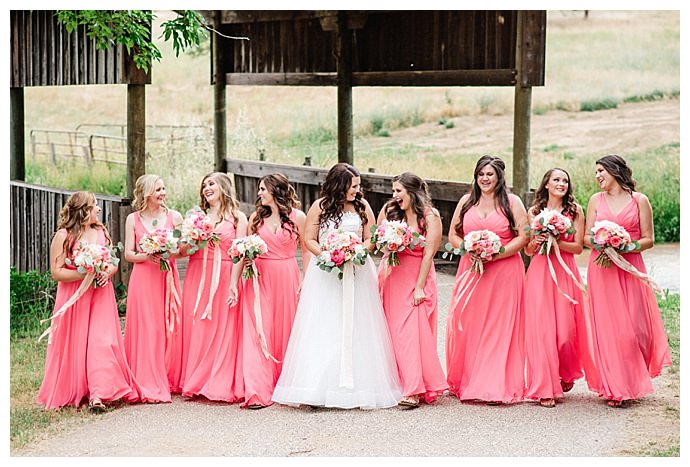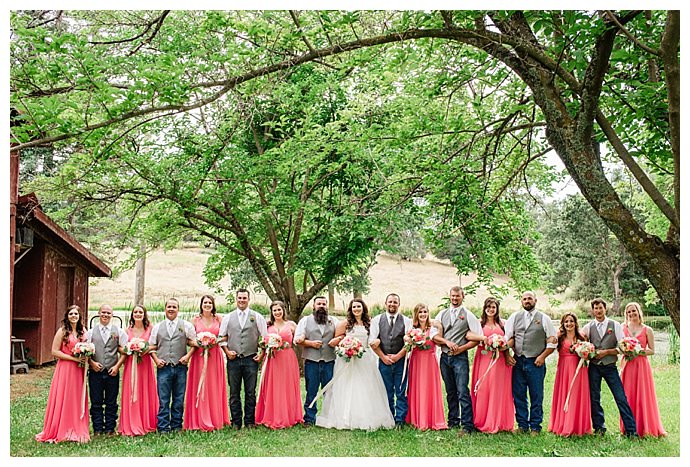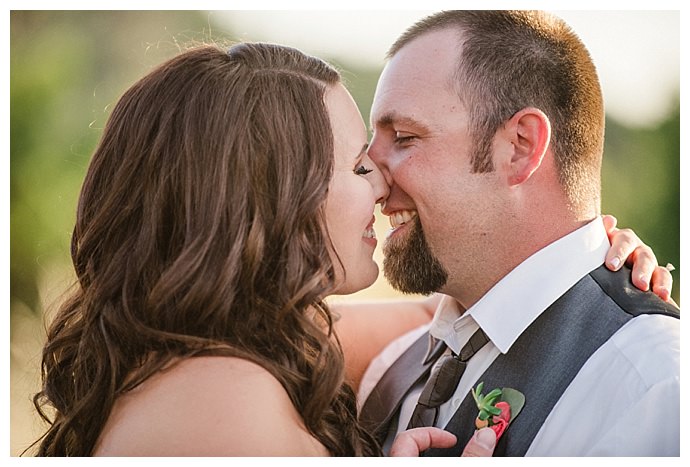 The Party
Chelsea and Nick's post-ceremony celebration was the ultimate reception goals. Long farm tables draped in greenery, string lights overhead, rustic wine barrels as tables for cocktail hour, colorful Paisley patterned napkins, personalized cornhole boards for guests to play with and a decadent dessert display on a vintage dresser — we could go on and on about the pretty details in their absolutely gorgeous wedding! "The most important thing was that our wedding was going to be a fun and have a laid-back atmosphere," Chelsea says. "We made sure we had plenty of entertainment and comfort food that everyone enjoys! And We still have people telling us that our wedding was the best wedding they have ever been to."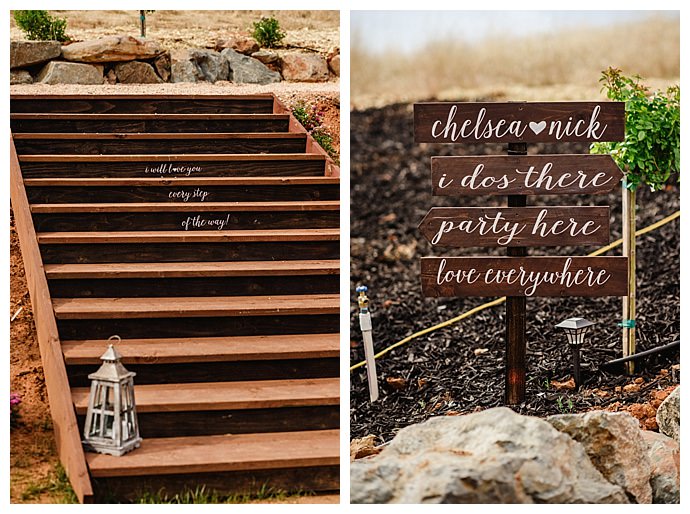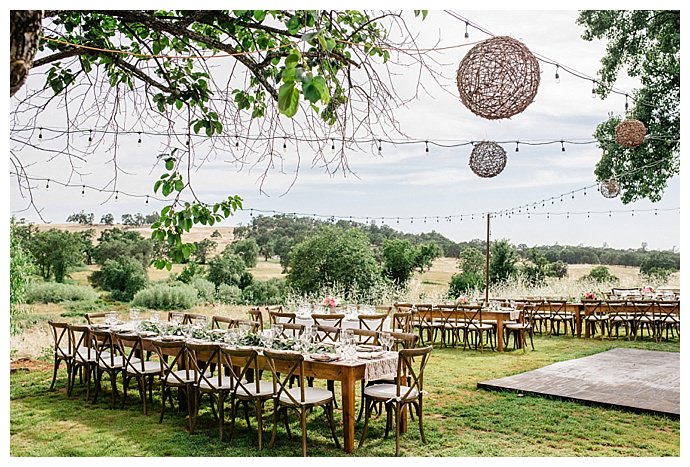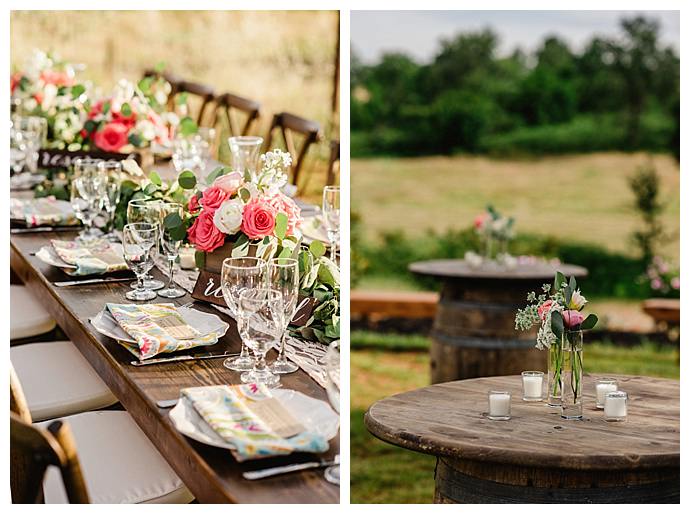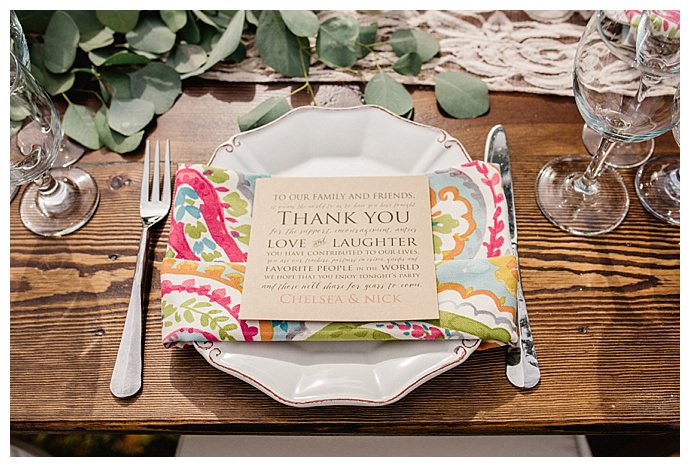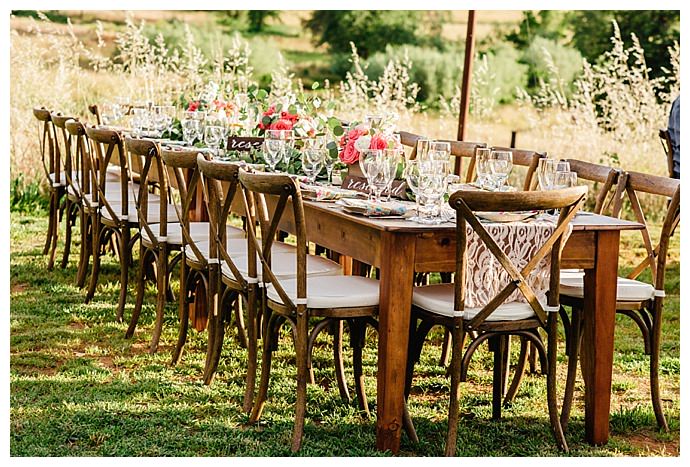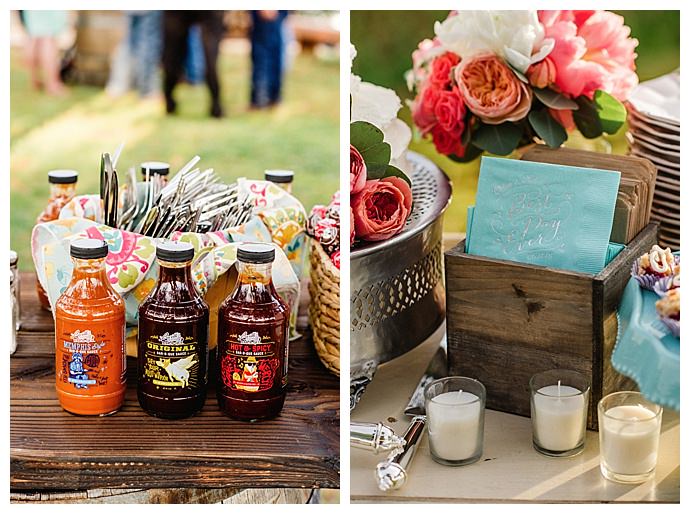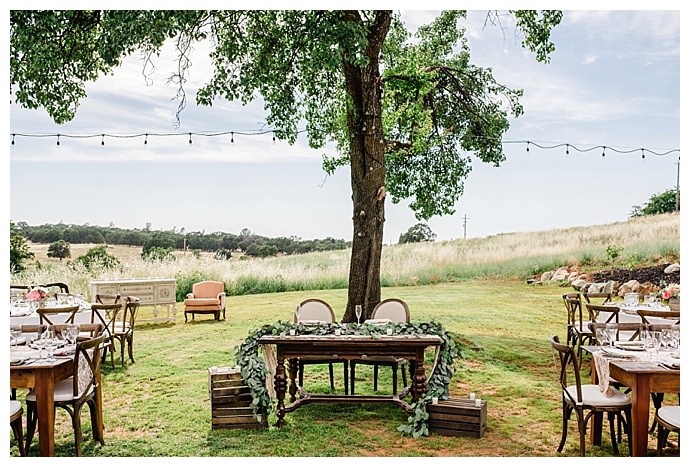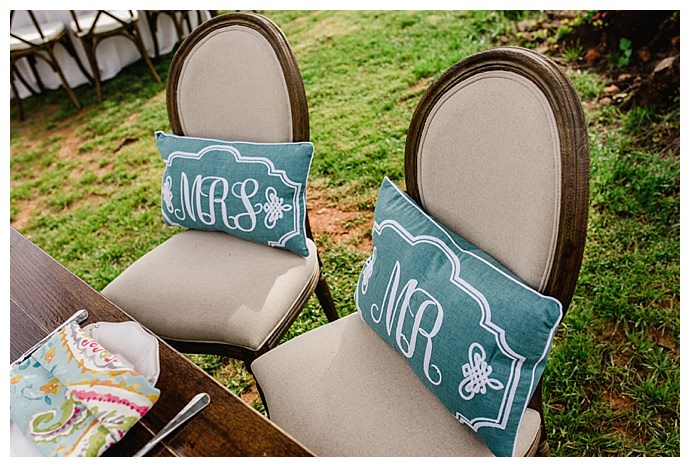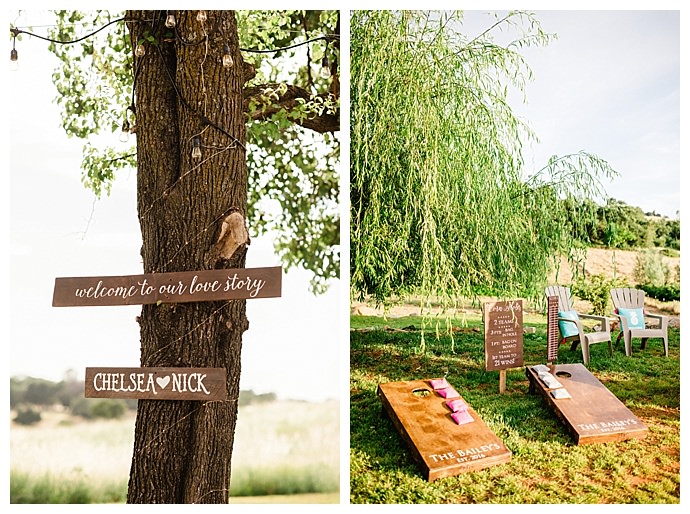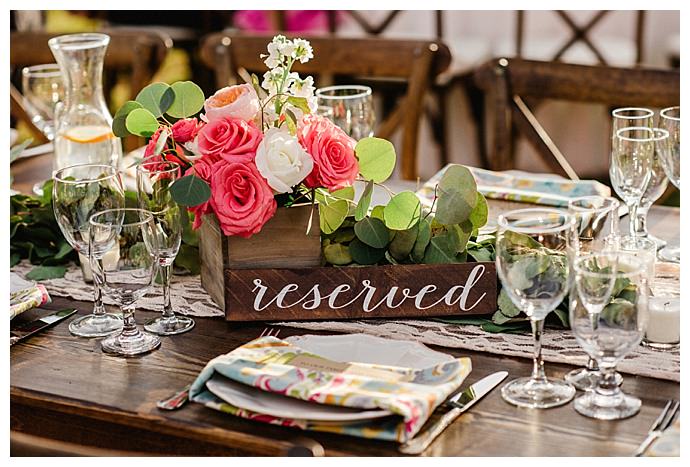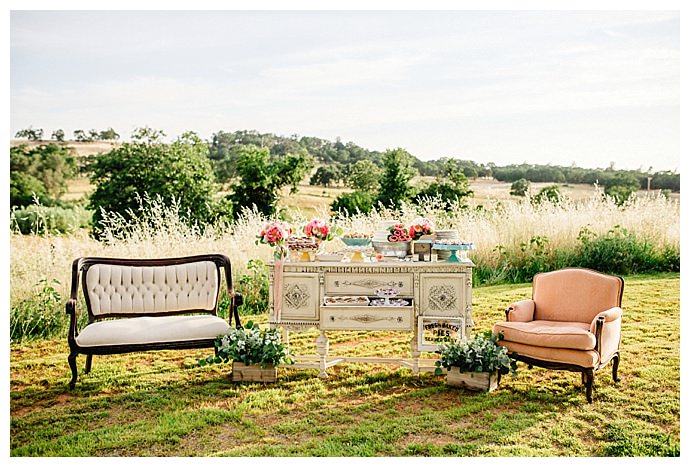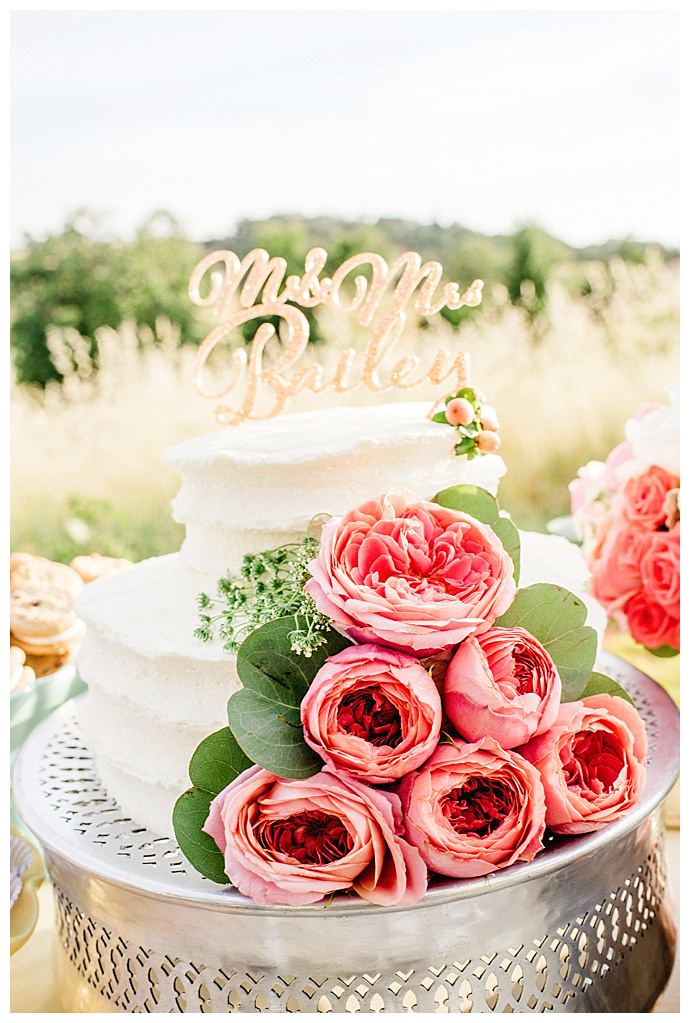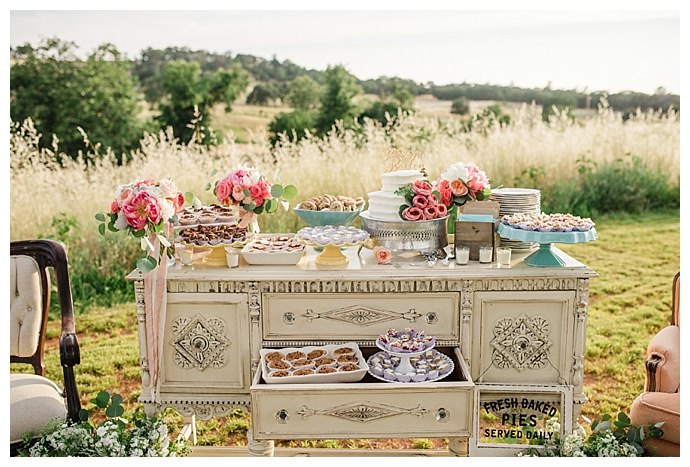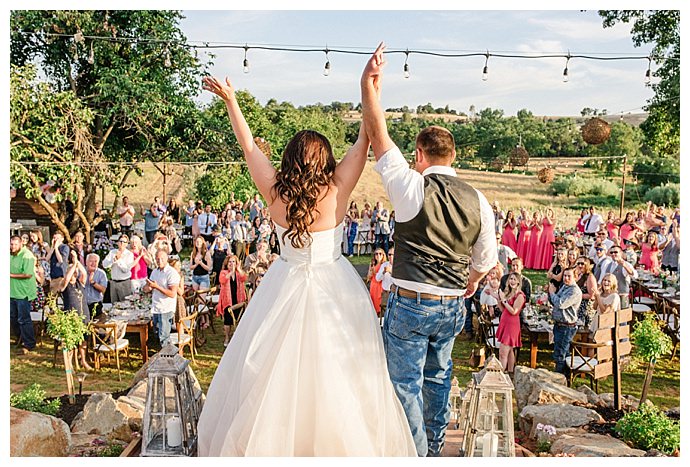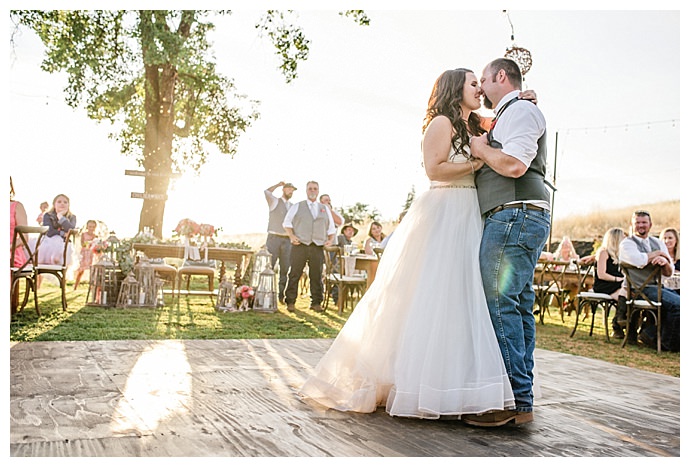 Memorable Moment
"After our ceremony, when we were walking down to the reception and we were introduced for the first time as Mr. and Mrs. Bailey was so amazing," Chelsea says. "We were standing at the top of a staircase looking down at all of our friends and family while they cheered. We walked down and started our first dance to "Look At You Girl" by Chris LeDoux. Nick was singing it to me as we danced — in that moment, it felt like it was just the two of us."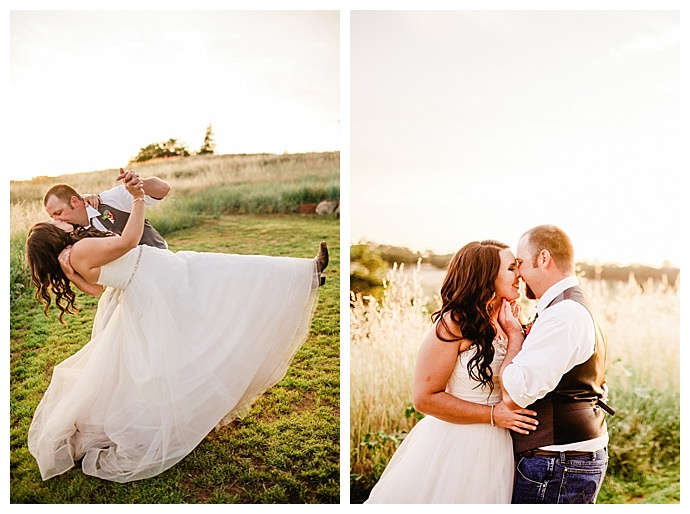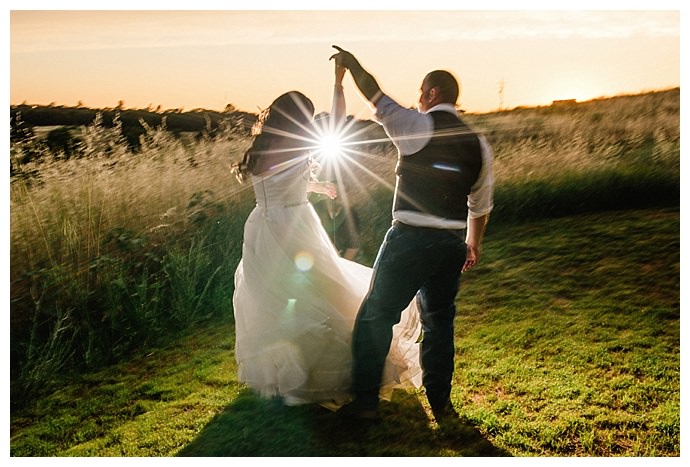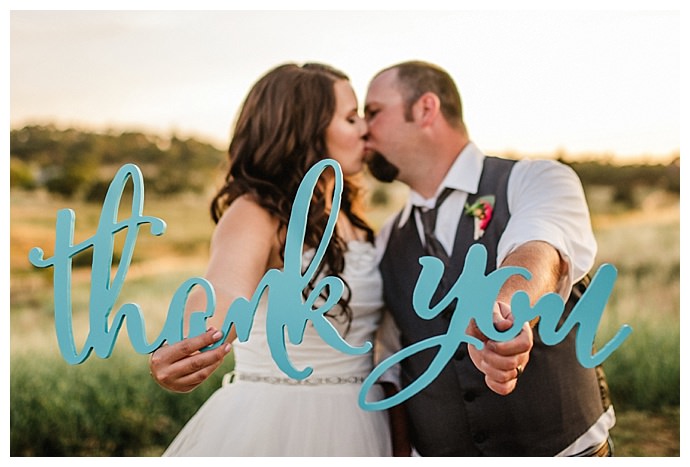 To see their wedding video, click here. Submitted via Matchology
*Editor's Note: This post contains affiliate links. Each time you purchase an item via our affiliate links, Love Inc. is receiving a small percentage of the sale, thus you are helping our small, equality-minded business grow and allowing us to provide more content for YOU! Isn't that just fantastic?