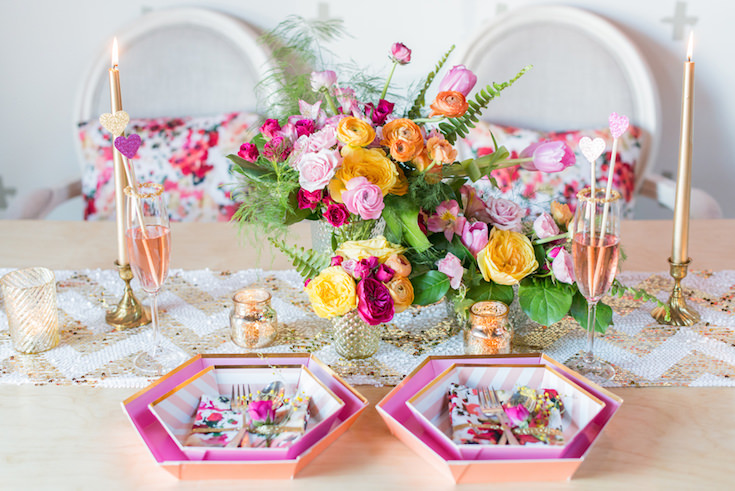 Get ready for an eye candy explosion, you guys. Laura Kelly Photography teamed up with Ottawa wedding vendors Alyssa Beltempo, Makin' It Lovely, Presh Floral, The Cake Whisperer and Alex Perlin Design to create a scene full of color, style and instant happiness.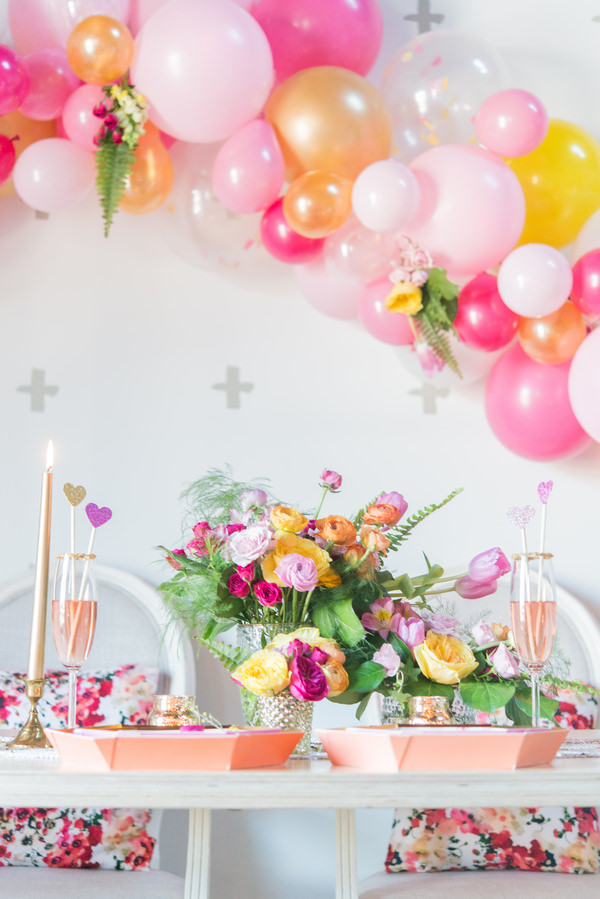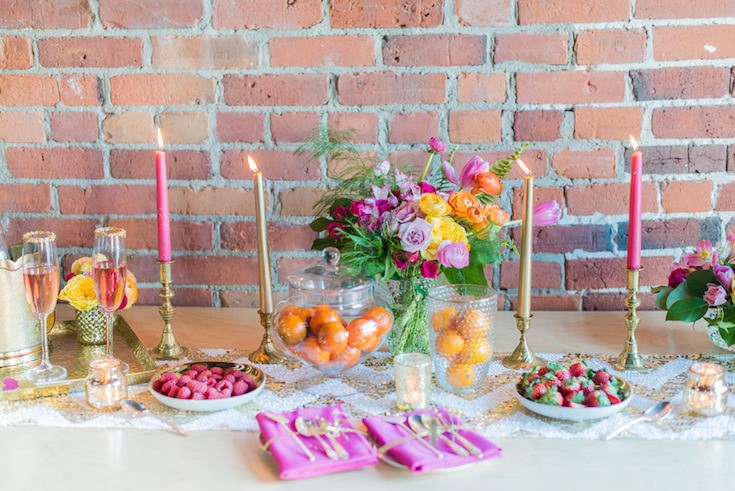 Ideas we love:
This cake is rocking so many elements that are hot, hot, hot right now — swooshy buttercream, watercolor and gold flecks. And the tiny rosettes paired with oversize sugar flowers? Obsessed.
I love a good balloon backdrop but what makes this one extra special is that they've added tiny floral treatments within.
Both the band and the engagement ring have a raw material vibe to them which goes hand-in-hand with the industrial trend that is taking over the wedding world.
The heart-shaped drink stirrers add a festive touch to your cocktail (at any type of party!). You can buy similar ones here in a wide variety of colors.
Team of Talents
Photography: Laura Kelly Photography
Stylist: Alyssa Beltempo
Design & Decor: Makin' It Lovely
Floral Design: Presh Floral
Cake Design: The Cake Whisperer
Stationery: Alex Perlin Design
Suit: L'Hexagone
Makeup Artist: Ashley Dawn Szabadi
Hair Stylist: Salon Bliss
Venue: Breather Inc.
Jewelry: Magpie Jewellery