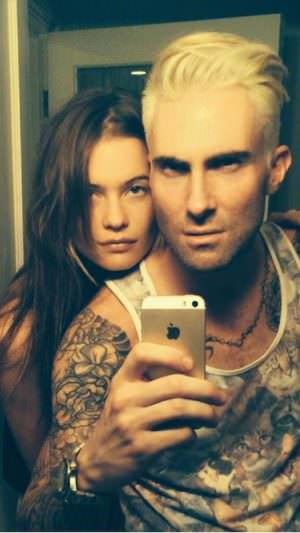 We've been seeing the bleach blond trend on men everywhere lately, from Adam Levine of Maroon 5 to Pete Wentz of Fall Out Boy. And we're kinda diggin' it! We talked to Joanna Gonzalez, an expert colorist at Butterfly Studio, for some tips on how to maintain and perfect a bleach blond look.
1. The key to an awesome bleach blond 'do is keeping your hair healthy—and upping your conditioner game is important. As our stylist says, "dry, brittle hair is more porous than healthy hair, so conditioning is essential and must be done always." It's okay, even suggested, to skip an everyday shampoo, since that will dry your hair out (and the last thing you want is dried-out bleached hair!). However, conditioner is absolutely essential to keep your hair healthy, and Gonzalez recommends deep conditioning weekly with an at-home hair mask.
2. In order to keep your bleached hair the healthiest it can be post-coloring, the best way to keep your new color going strong is to use a "protein-based shampoo such as Bain Force by Kérastase. It will rebuild and repair the hair, and keep it strong." For those going on tropical honeymoons after the wedding, Gonzalez says to "make sure you protect from the drying and fading effects of the sun as well as swimming and chlorine, use a product which contains SPF to shield your color and helps remove buildup." She swears by the Soleil line by Kérastase, perfect for a beach getaway. Gonzalez also suggests staying on a regiment of in-salon conditioning services: her recommendation is Fusio Dose by Kérastase, which
"contains a higher concentration of the nutrients we need to treat, nourish and protect the hair; in turn, it results in better color results you can see and feel." The Fusio Dose treatment is also customizable to meet each individual's hair needs, which makes it all the more better for your dye job.
3. If you're going from dark brown to platinum blond, Gonzalez tells us that it's key to make sure you space your appointments out well before your big day. The process takes time—more than a day—so she recommends gradually going lighter if an extreme color change is on your agenda. Highlights are a great way to start: "You can keep working at it by adding more to the color for at least a couple of months. Doing it this way will help not to damage the hair as much, and in between give you an opportunity to maintain your best hair from the inside out by using the practices and products mentioned to keep it strong."
4. The length of your hair can matter when it comes to bleaching, as well. Men and women alike, an appointment for short hair would take less time than long hair, but it still depends on your natural base color. A groom can still get away with less time preparating for his wedding day, since men's hair is usually shorter, and, as Gonzalez tells us, "typically even healthier too, because they do less with styling and chemicals, so it will typically not take as long as it would for a woman with longer hair." Just make sure to plan out what you want, otherwise you could end up like Marshall from "How I Met Your Mother" … and we all know that frosted tips went out with butterfly clips and chokers in the '90s!
5. If you're concerned about your dark roots showing very easily, don't be worried. Gonzalez says that growing out your roots from platinum blond hair is on trend, which is a lucky and healthy break for you and your hair! However, if you're planning on maintaining your blond hair the minute your roots start to show, your hair should be touched up about every four weeks, and don't forget to follow up with a moisturizing treatment.
Photo: Adam Levine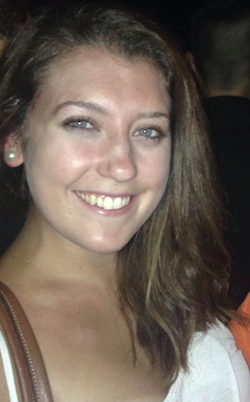 Meghan is a recent graduate of SUNY Geneseo with a degree in Personal and Professional Communication. You can find her at the nearest Chipotle tweeting about Drake, her sorority little and Project Runway.