On their wedding day, Beth and Sarah faced every couple's biggest fear when planning an outdoor ceremony: rain. Just minutes before the brides were set to walk down the aisle, rain droplets plunged from the sky, and their friends and family sprang into action, executing Plan B and moving the ceremony into the barn. All the while, Beth and Sarah smiled, knowing nothing, not even rain, could ruin their perfect day.
Behind the lens, Carla Ten Eyck Photography beautifully documented Beth and Sarah's day as they tied the knot with their fur baby in a lavender bow tie at their side, proving that even when the unexpected happens on your wedding day, the end result can be positively stunning.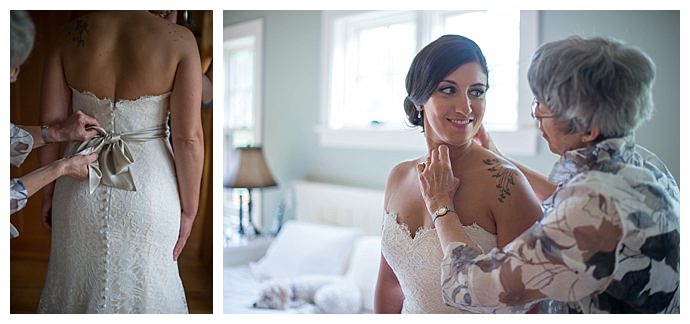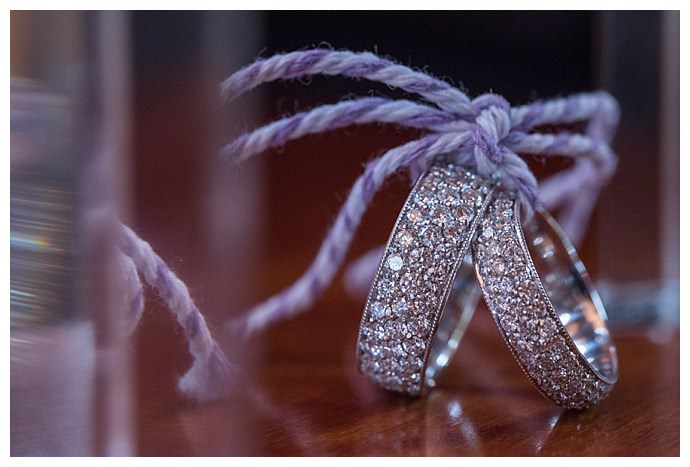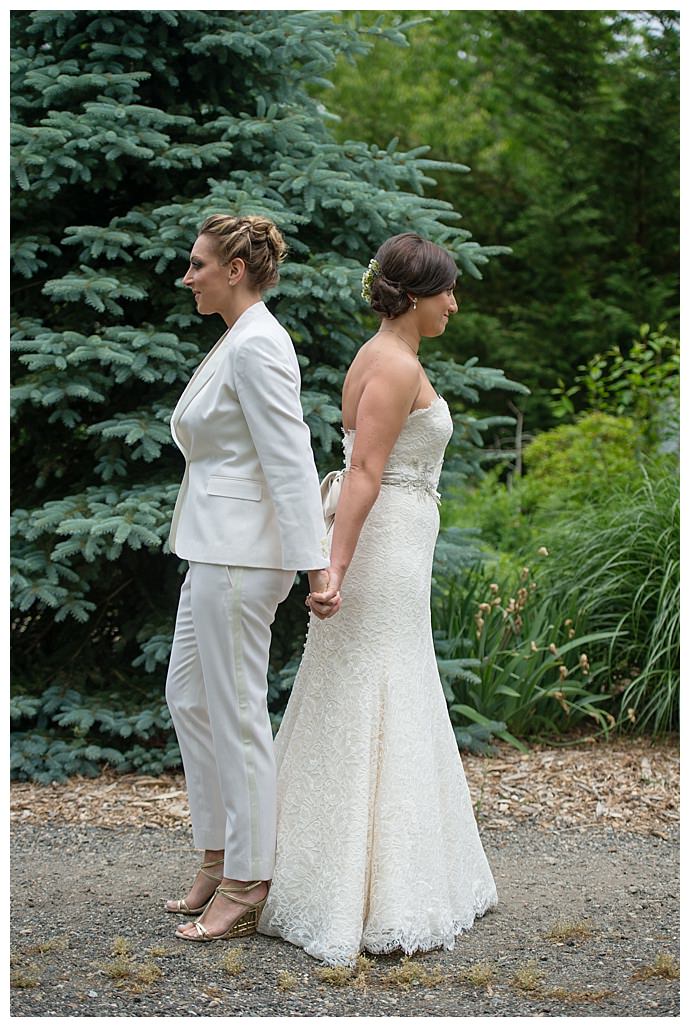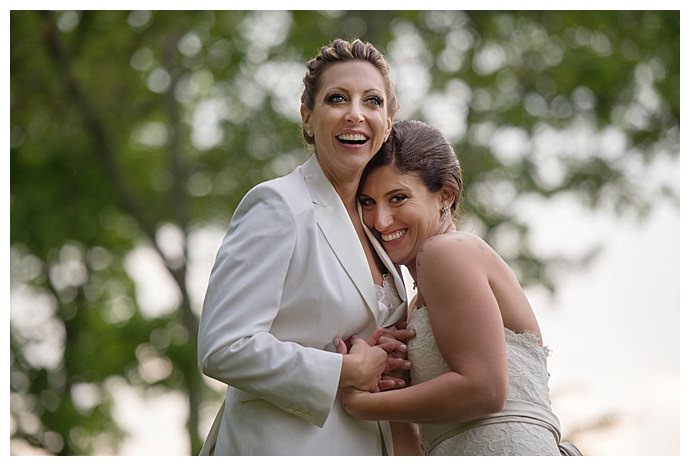 The Love Story
At an all-women beach dodgeball tournament in Asbury Park, N.J., Beth and Sarah were grateful for the one thing they didn't dodge: each other. In between games, Beth struck up a conversation with Sarah, who was on another team, and it didn't take long before dodgeball was the last thing on their minds and they were shamelessly flirting with each other. The day went on, they played their games, and they did everything possible to make sure they saw each other later that night, and the rest was history. Beth lived in New York City and Sarah lived in Philadelphia, but the distance didn't keep them apart. Beth eventually moved to Philly, and Sarah soon planned an epic surprise for the love of her life.
In the same town where they met, Beth was assigned the task of bringing one of their friends to her surprise birthday party, or so she thought. When they reached the house and went around to the backyard, instead of a crowd of people waiting for them, there was only one person waiting for Beth. Sarah was standing by the pool next to a bottle of champagne, waiting to ask Beth the most important four-word question. After she said yes, Sarah urged her to call her family and share their news. But just as Beth announced their engagement over the phone, her family and 50 of their closest friends poured out of the house where they had been secretly watching the entire proposal.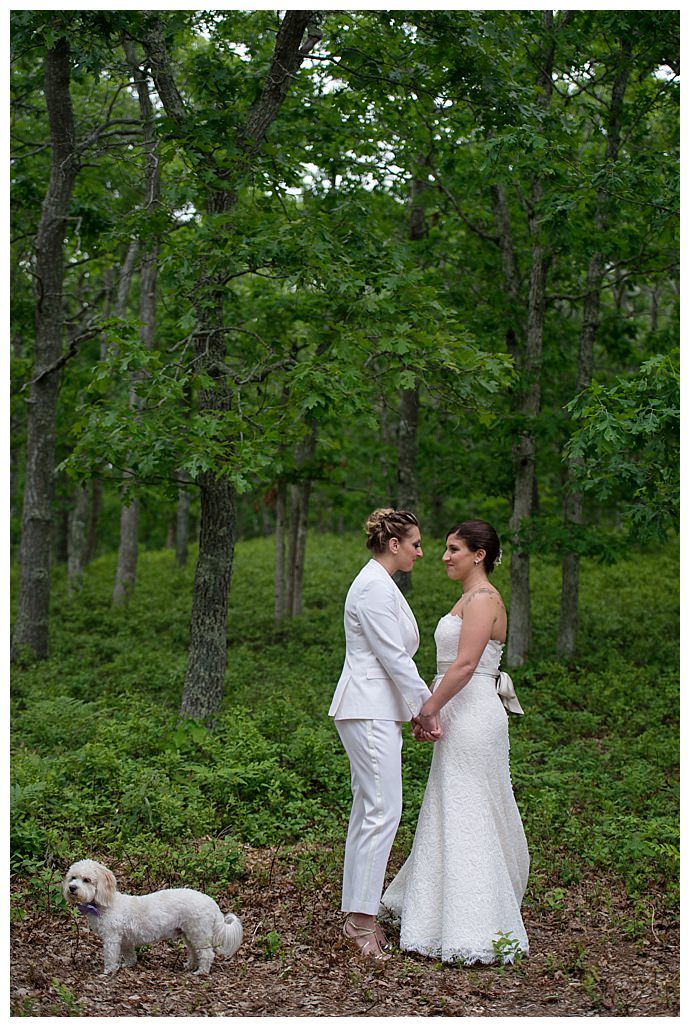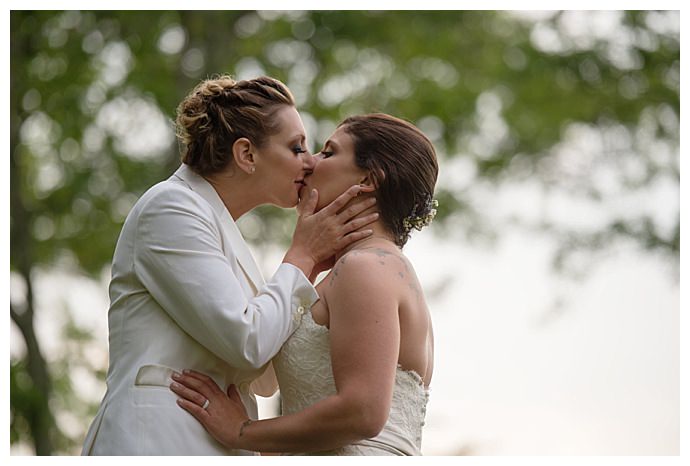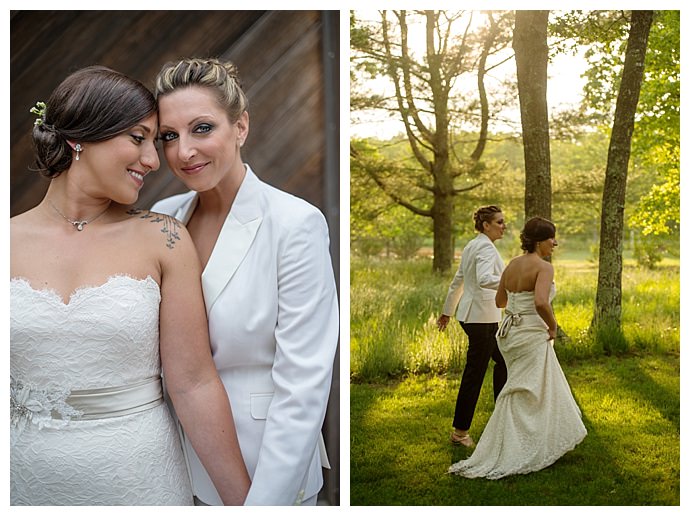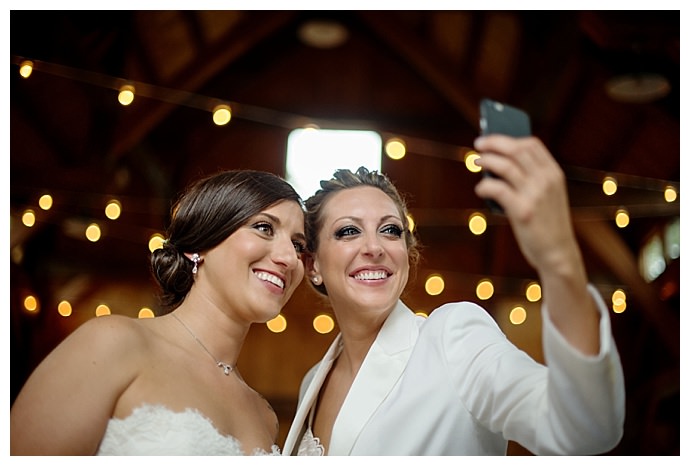 The Ceremony
Beth and Sarah chose to say "I do" on Martha's Vineyard, the location of their very first vacation together. Surrounded by the lavish landscape that the iconic island is known for, gray skies swirled overhead, threatening to give way. A decision was made to quickly move the ceremony inside the barn before the wedding began, which proved to be an even more intimate and romantic setting. Beth and Sarah were married by the priest and close family friend who married Sarah's parents, which was an incredibly important detail for both of them. And before they exchanged rings, they had a ring warming ceremony where family and friends passed the rings around and infused them with blessings and well wishes.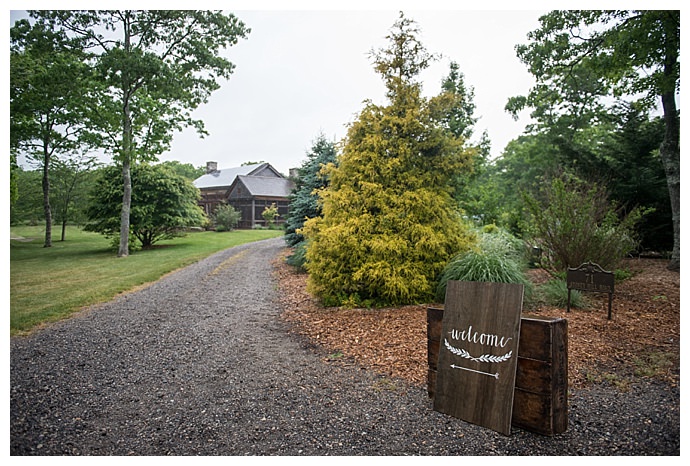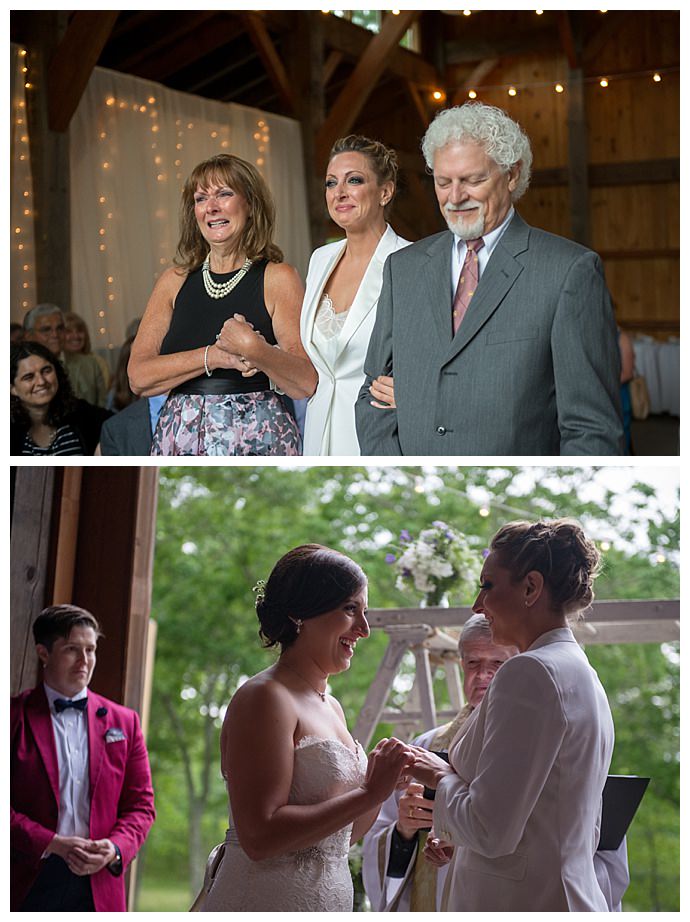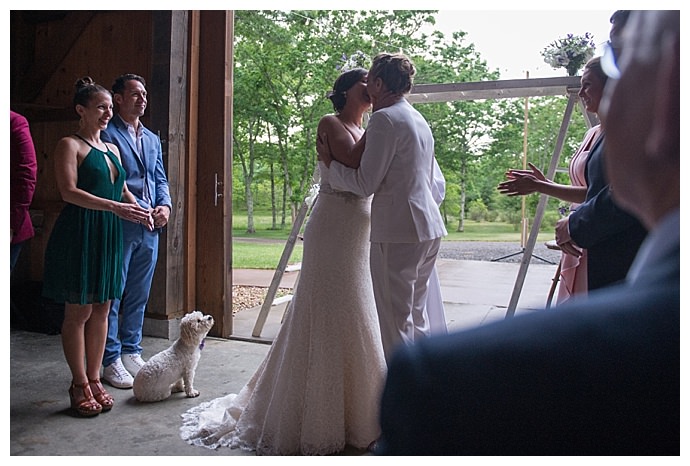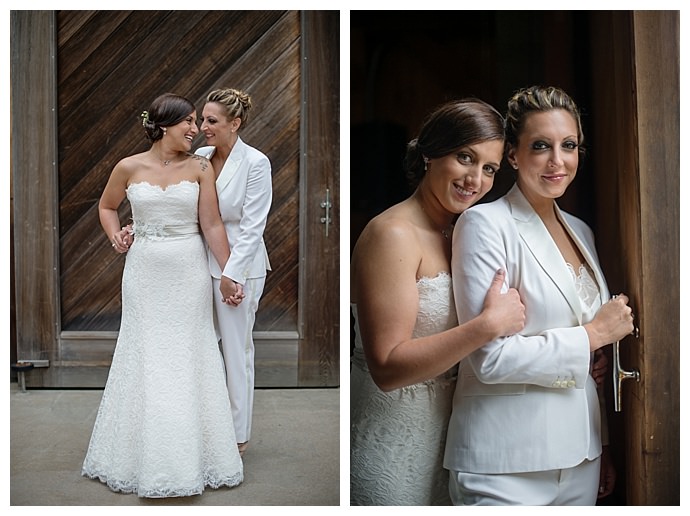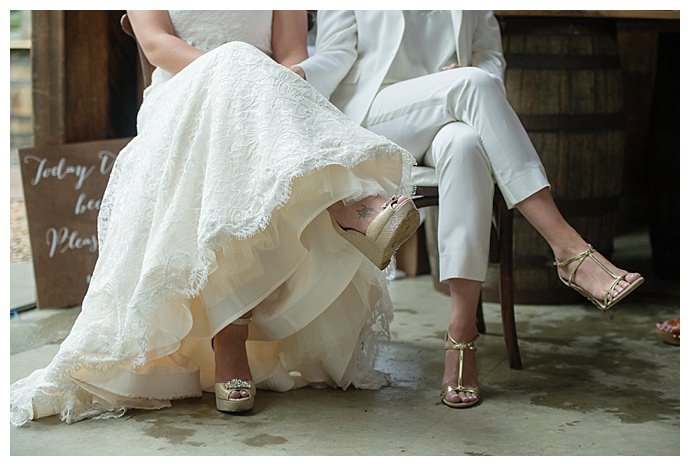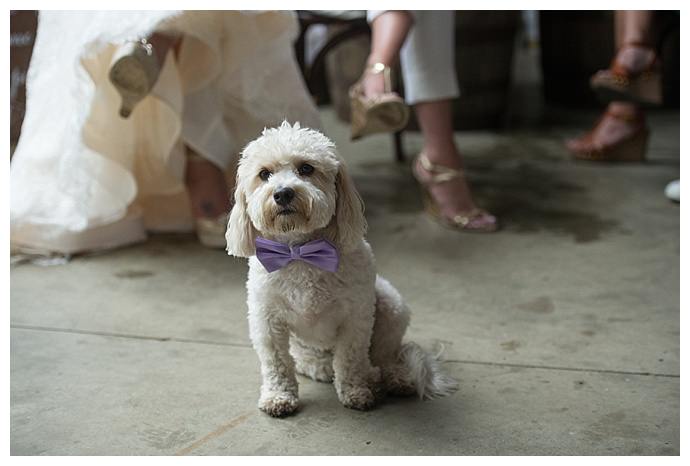 The Party
Fresh lavender sprinkled between white flowers decorated the round tables in the boat barn, which was beautifully lit by string lights overhead and behind sheer flowing curtains that hung between wooden beams. A charcuterie board with sliced meats and a variety of cheeses paired perfectly with drinks during cocktail hour. And for dinner, the brides' menu included a New England staple — a delicious traditional clambake with lobster — which they were free to enjoy in a messy fashion thanks to their handmade lobster bibs. In lieu of cake, Beth and Sarah had an array of pies, and as evening drew near, the newlyweds snuck away to enjoy a quiet moment together watching the sunset.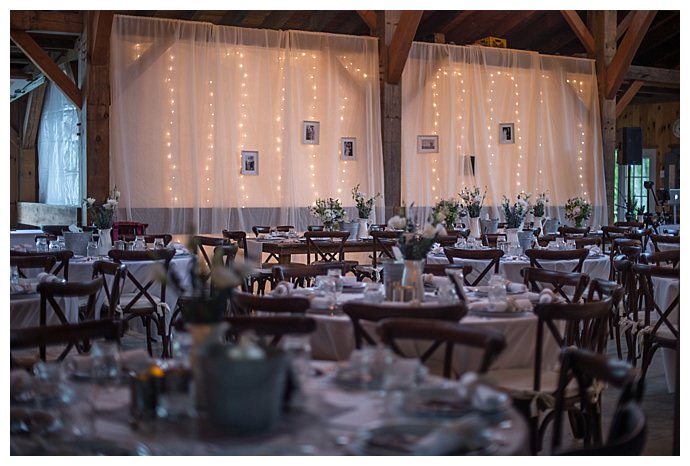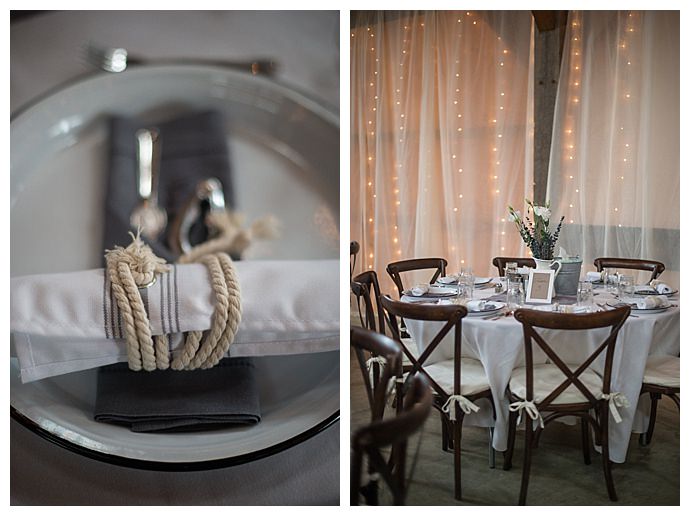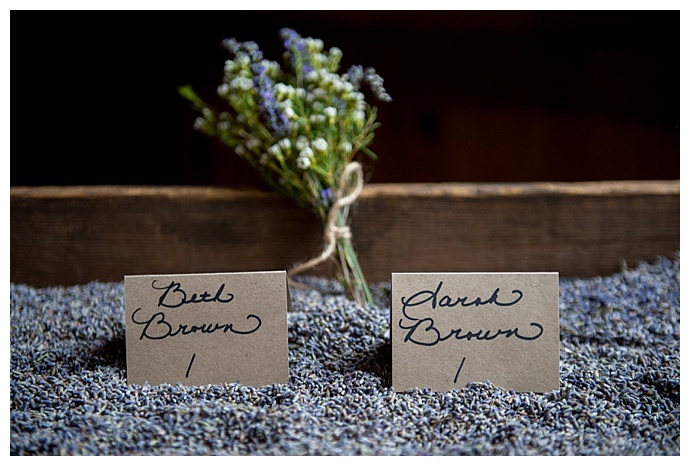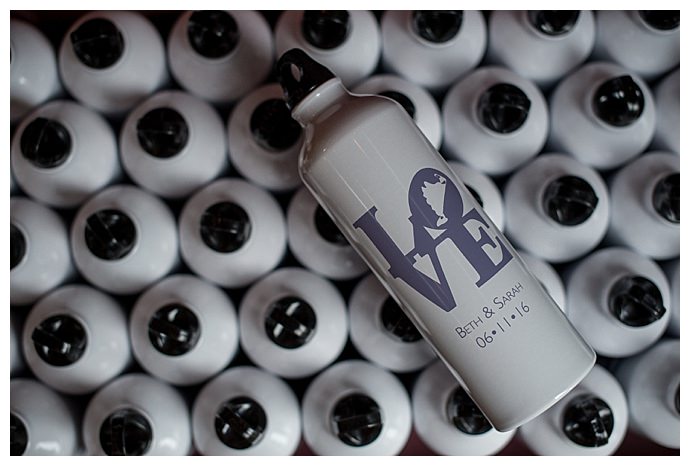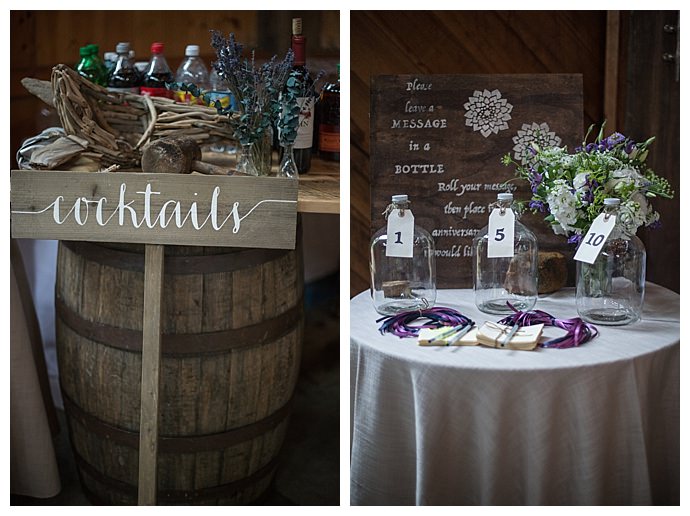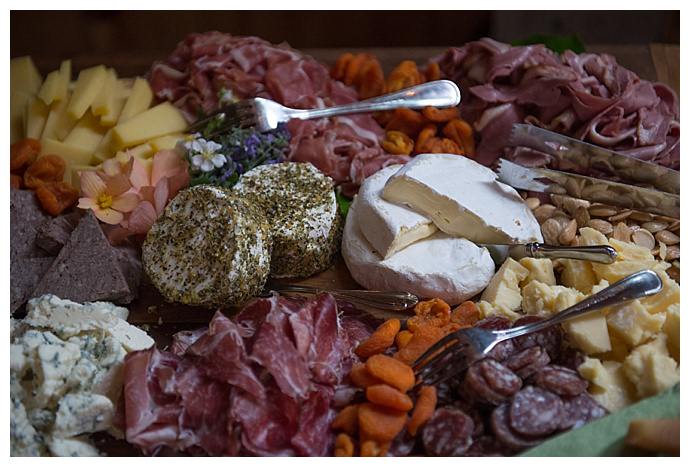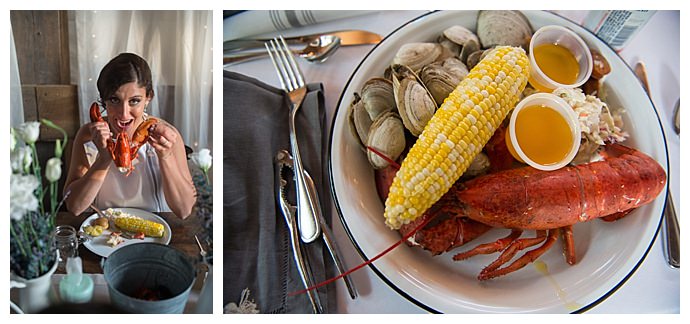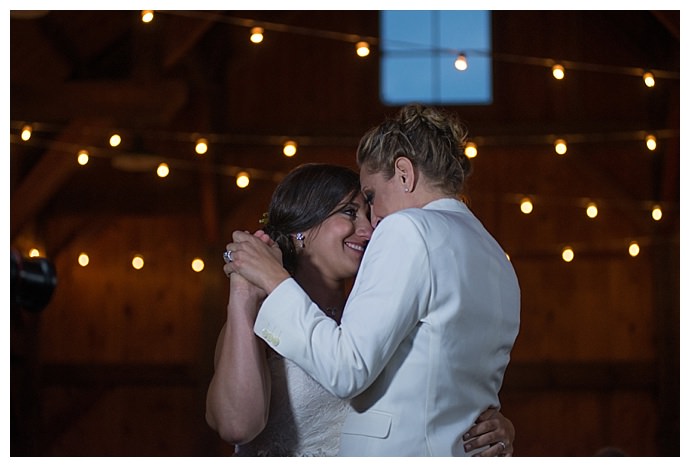 Team of Talents
Venue: Stoney Hill Road House
Photography: Carla Ten Eyck Photography
Videography: Harborview Studios
Wedding Planner: Plan It Martha's Vineyard
Floral Design: Morrice Florist
Stationery: Paper Source
Pie Design: Pie Chicks
Catering: Black Sheep Catering, Bill Smith's Famous Clambake
Wedding Dress: Elizabeth Johns
Wedding Suit: Commonwealth Proper
Wedding Rings: Quest Fine Jewelers
DJ: Lowbudget
Hair Stylist: Sea Spa Salon
Makeup Artist: Jasen Kaplan
Rentals: Big Sky Tent & Party Rentals