By Shannen Hofheimer | Photography by Blue Rose Studio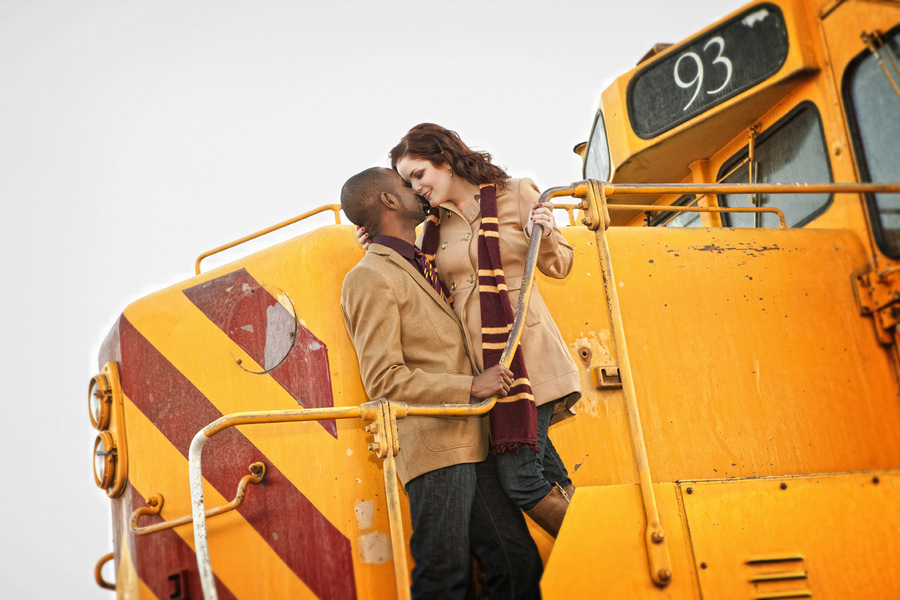 Thanks to the magic of Blue Rose Studio, Basil and Courtney found their real-life Platform 9 and 3/4 for their engagement session. Having free reign of this abandoned train station in New Mexico, these avid Harry Potter fans frolicked and celebrated their happily ever after. You can take a break, Snape … no magical love potion required here!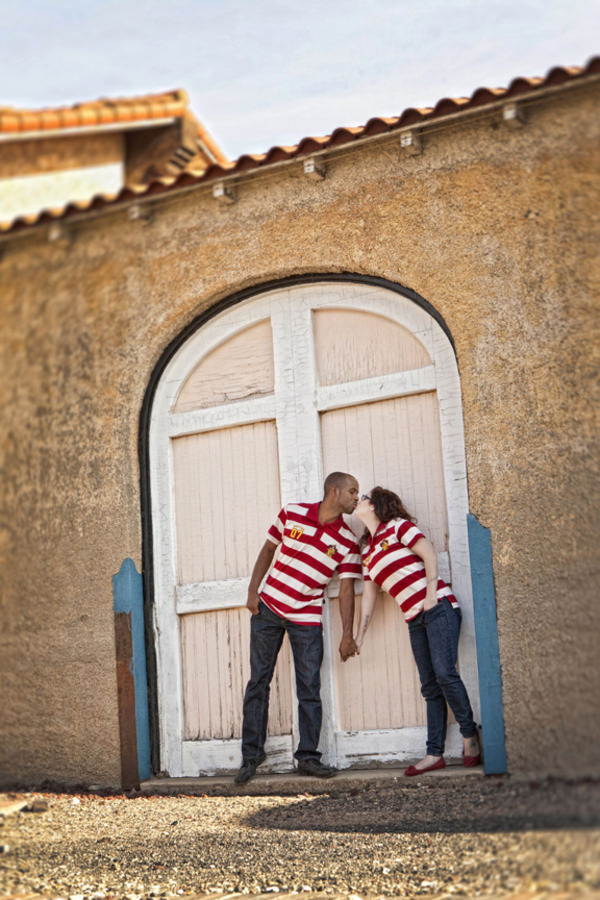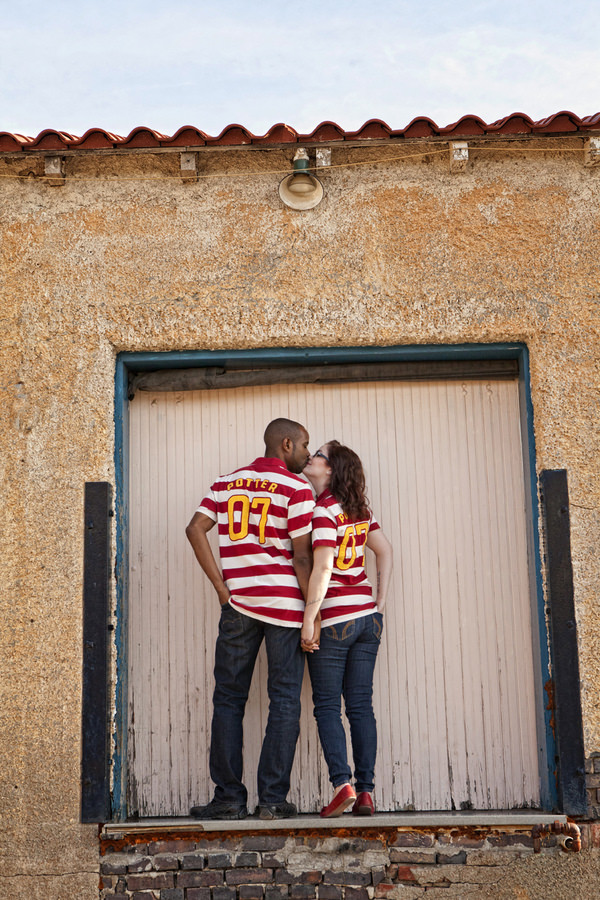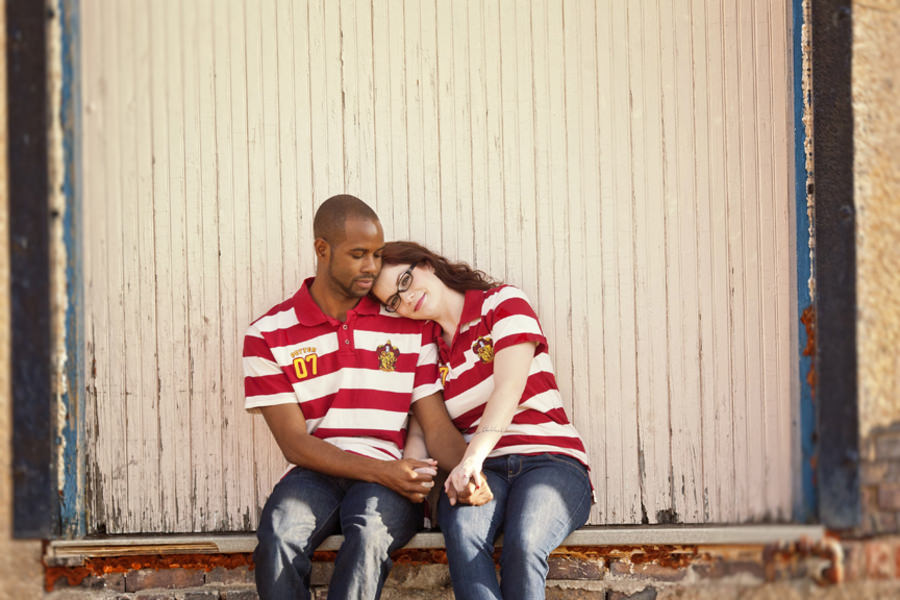 The Love Story
Upon returning from school to New Mexico for her sister's wedding, Courtney knew Basil would be her husband as soon as she heard his deep voice outside her sister's changing room. "Basil was the photographer. I peeked around the corner and my heart just stopped mid-beat. I had never believed in love at first sight or soul mates, but that moment proved me wrong. So many people say there isn't one person for everyone, but in that moment I knew that Basil was created for me and I was created for him," the now-bride reminisces of their first meeting. "He was my soul mate and I knew I was going to marry him. I had never been so sure of anything in my life. For the sake of not scaring him off, I just tried to play it casual. We chatted throughout the evening and I noticed that camera was pointed in my direction a lot more than it should have been. I went back to California to finish up my last four months of school, but I had a summer break for three weeks in-between. Basil and I kept in touch via Skype dates and he told me he needed to see me during that summer break. He flew me out to New Mexico and we had our first official date the day I flew in. We professed our love for each other and have been inseparable ever since," Courtney gushes whole-heartedly.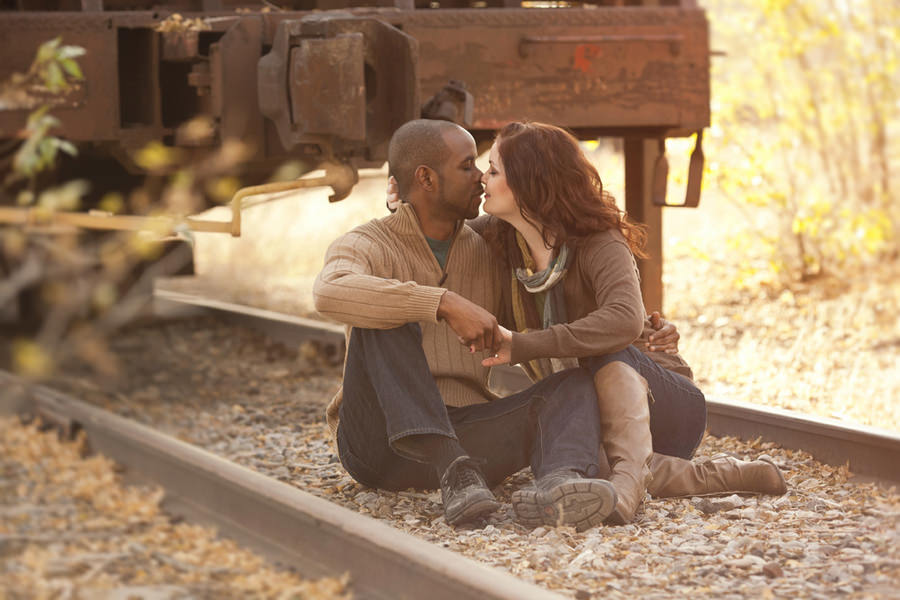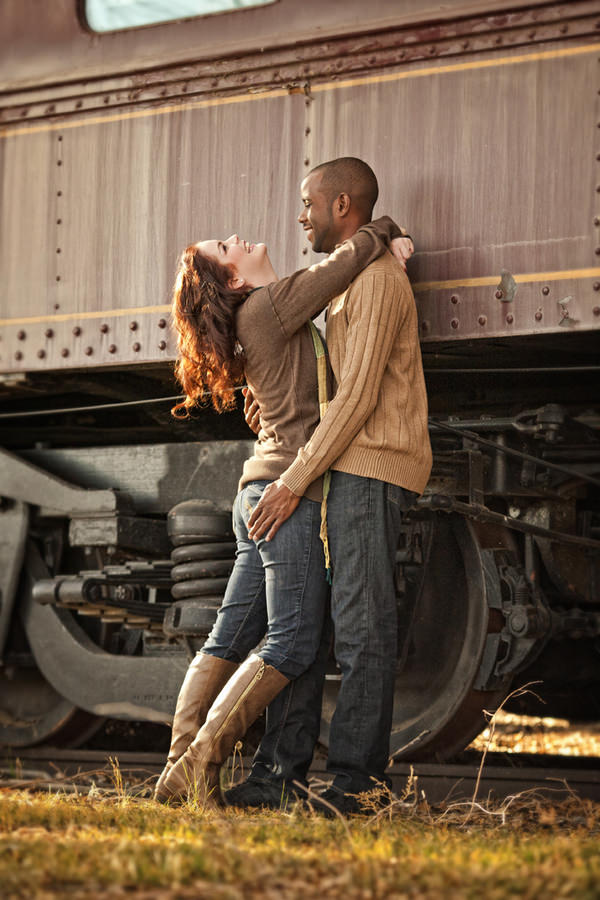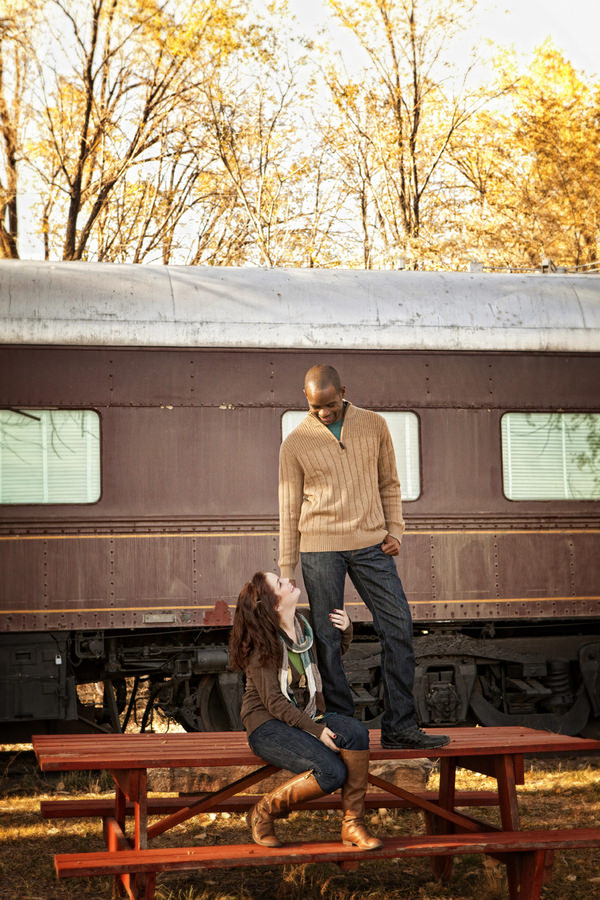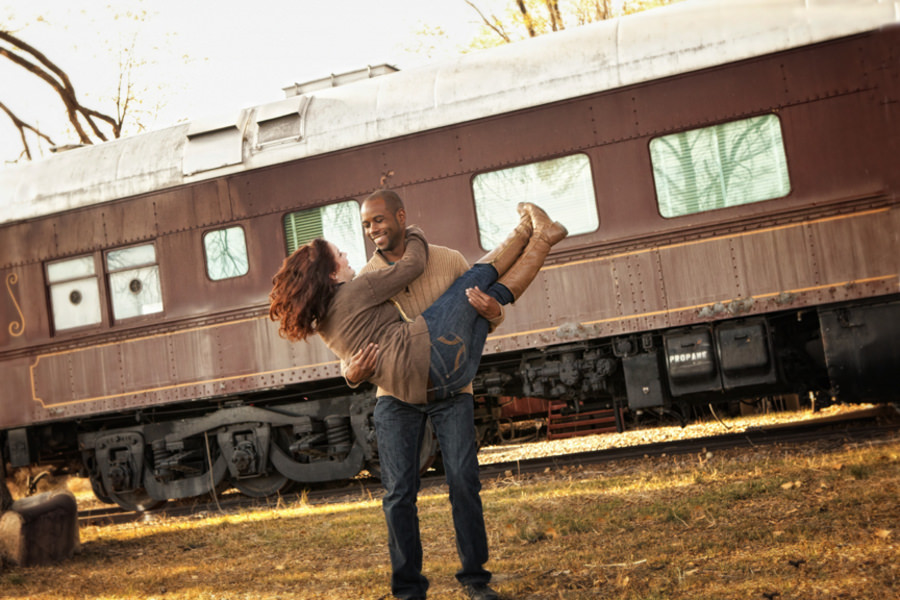 The Proposal
Two years later, Basil planned an all-out, spectacular proposal for Courtney at the Wizarding World of Harry Potter at Universal Studios. "His sister lives in Orlando and his whole family planned a trip out to visit her to celebrate her getting her PhD. Little did I know that he had been planning this and trying to work out the details for about eight months. Universal Studios was our first stop on our first day at 8 a.m. and, due to the pouring rain, the park was eerily empty. We arrived at the entrance to the Wizarding World and stopped to have our photo taken with the Hogwarts Express and its train conductor. I started to walk away, but Basil motioned for me to come back towards the train. He got down on one knee and opened a wand box containing Hermione's wand with a ring around it. We were suddenly surrounded by masses of people all staring and waiting for my answer which, of course, was yes. After hugging and kissing, he turned me to face the crowd and standing in front of me was my best friend from Chicago who I hadn't seen in a year. He flew her out to photograph the whole thing. Best proposal ever!"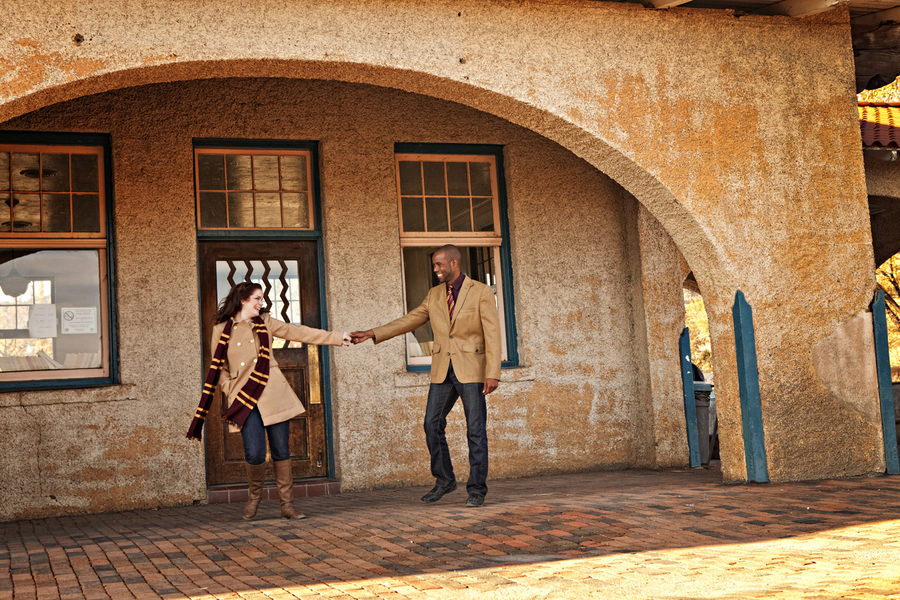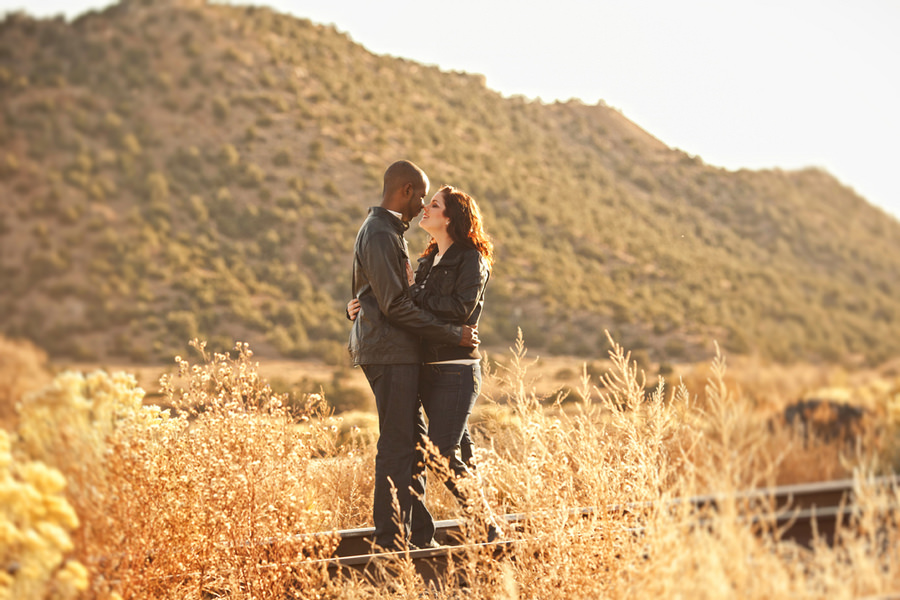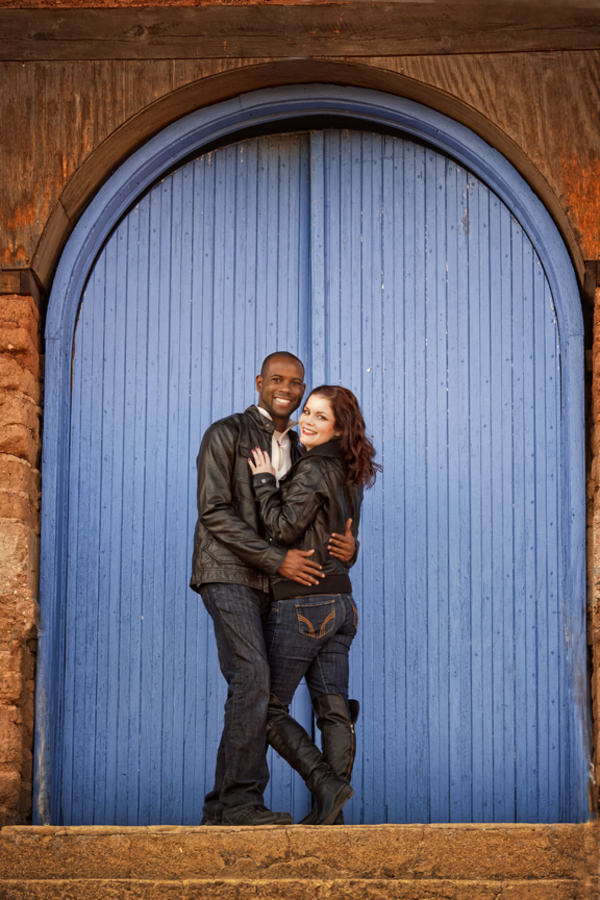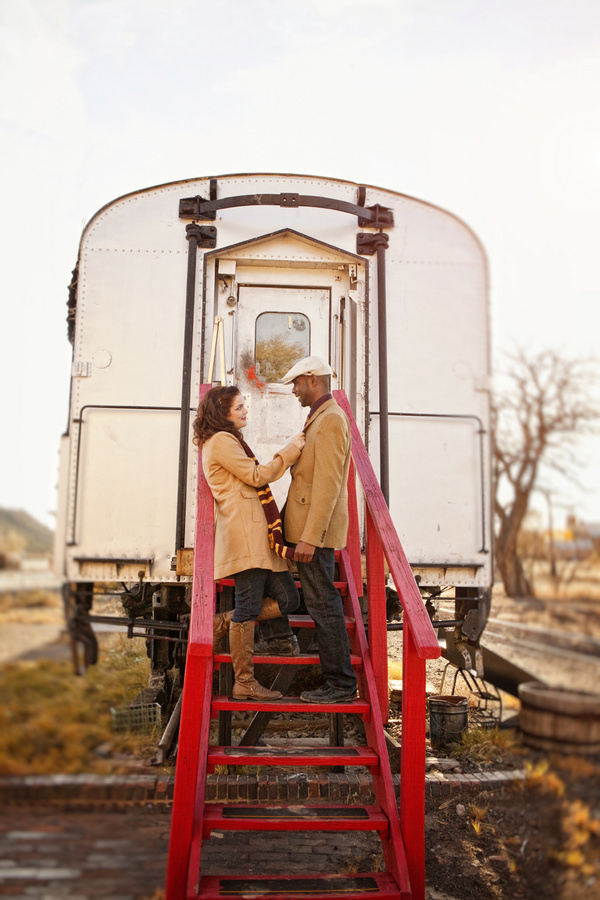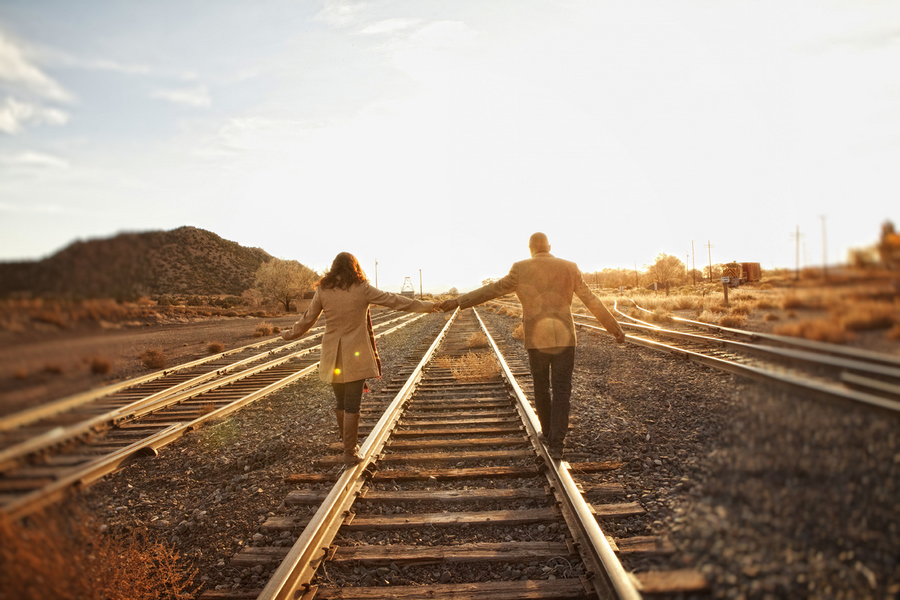 The Ring
Courtney's white gold ring boasts an antique feel with swirling diamonds on each side and a Ruby as its center stone. "Basil is an all or nothing type of guy and that completely showed in the proposal," Courtney says. "He knows me so well. He made the proposal so personal and unique to me and to us."