In an industry pervaded by tradition, nothing makes us happier than seeing brides and grooms venture away from conventional wedding norms and turn toward modern, inclusive rituals that celebrate individualism. When it comes to the wedding party, long gone are the days of matching dresses and identical tuxedos. Today, we often see different style dresses in the same color, different color dresses within a specific color palette, or entirely mismatched ensembles that create a cohesive look. But this year, there's one bridesmaid look we're looking forward to seeing a whole lot more of: pantsuits.
As an expected trend for 2017, pantsuits and jumpsuits have become increasingly more popular — and for good reason! — in the wedding world. With elegant, elongating seams and beautifully androgynous details, pantsuits can suit an array of styles, making it a perfect choice for any wedding party. So we've rounded up nine pantsuits from some of our favorite bridesmaids collections that we can't wait to see walking down the aisle this year.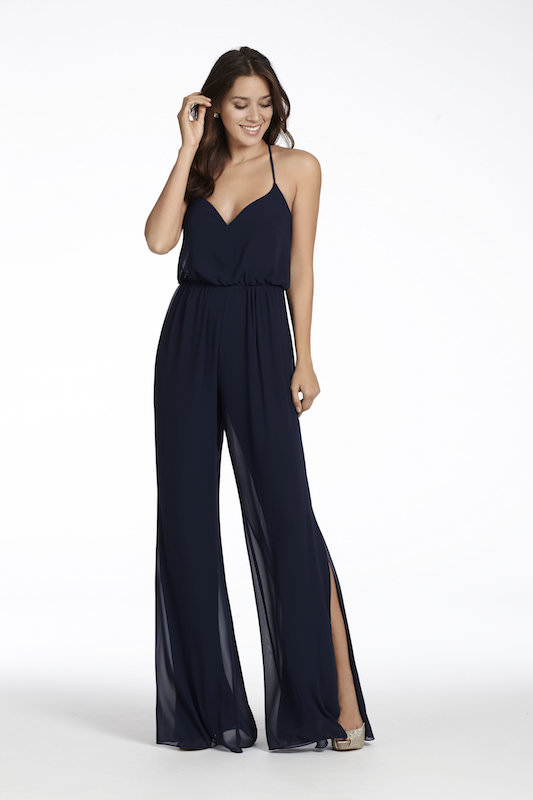 Style #5710 by JLM Couture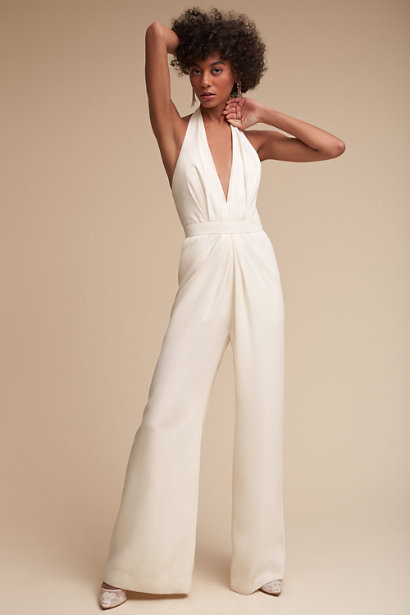 Mara Jumpsuit available at BHLDN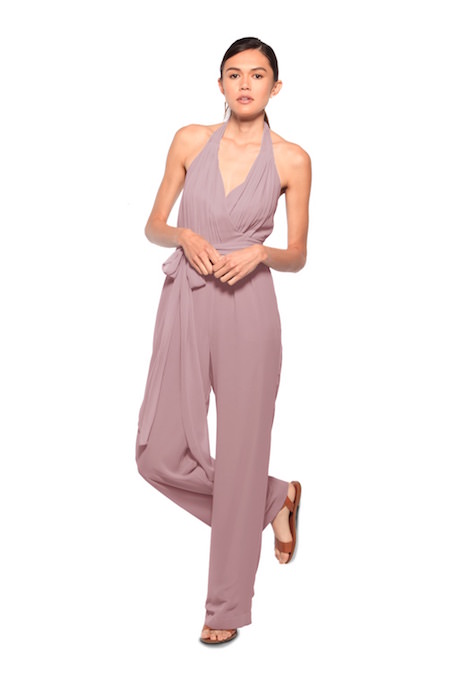 Scarlette Jumpsuit by Joanna August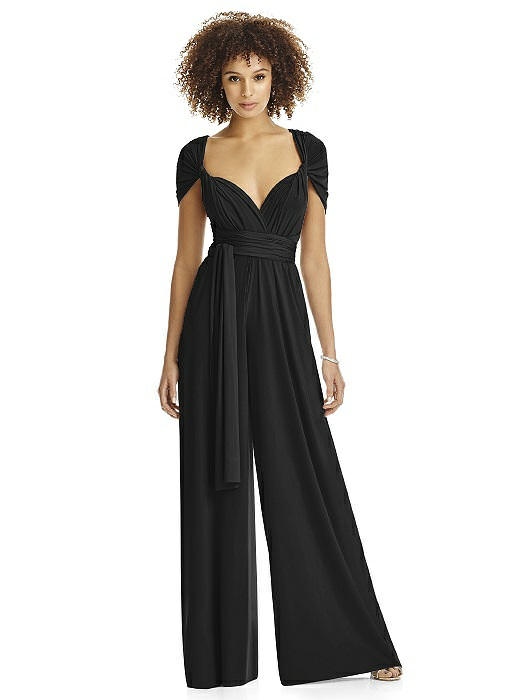 Twist Wrap Jumpsuit by Dessy Group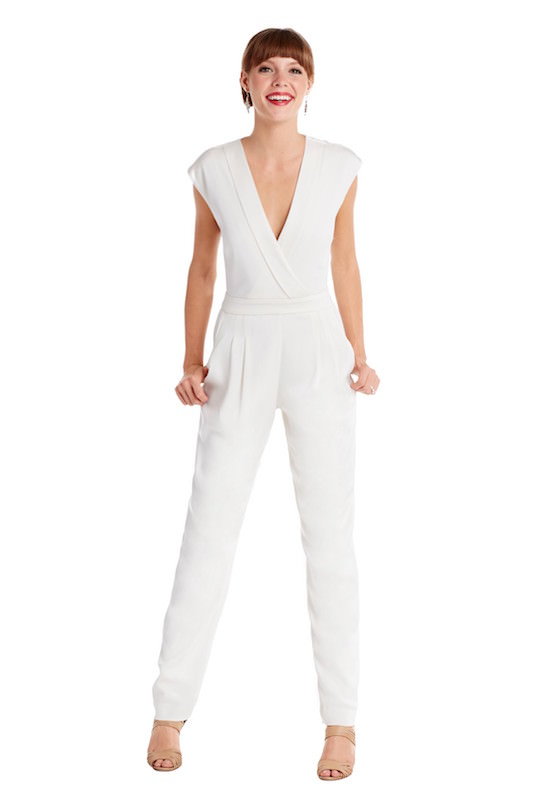 Coco by Nicole Miller available at Vow To Be Chic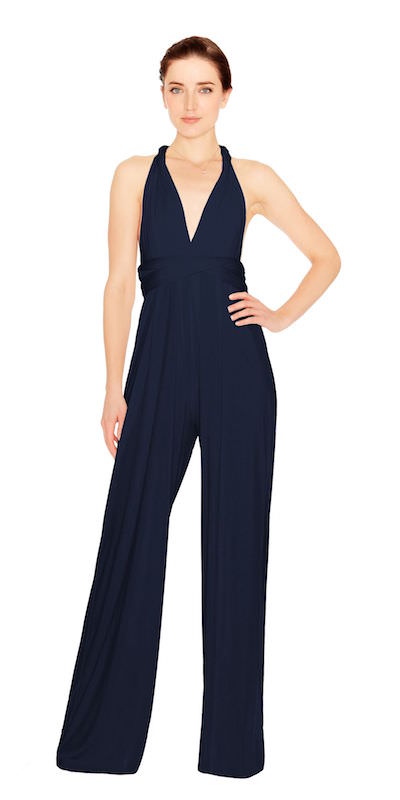 Convertible Jumpsuit by Twobirds Bridesmaid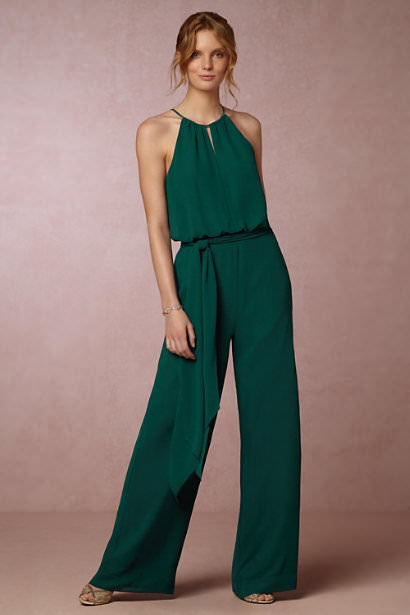 Jackie Jumpsuit available at BHLDN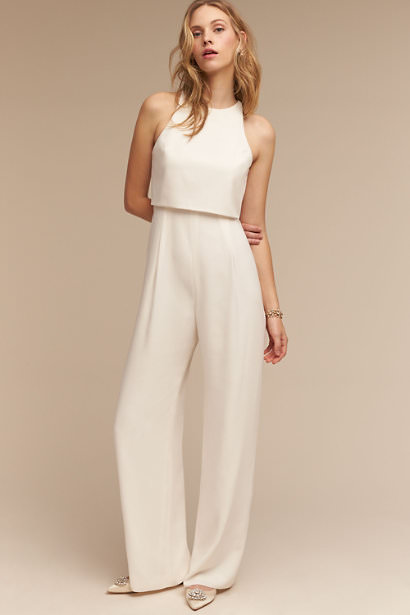 Gabby Jumpsuit available at BHLDN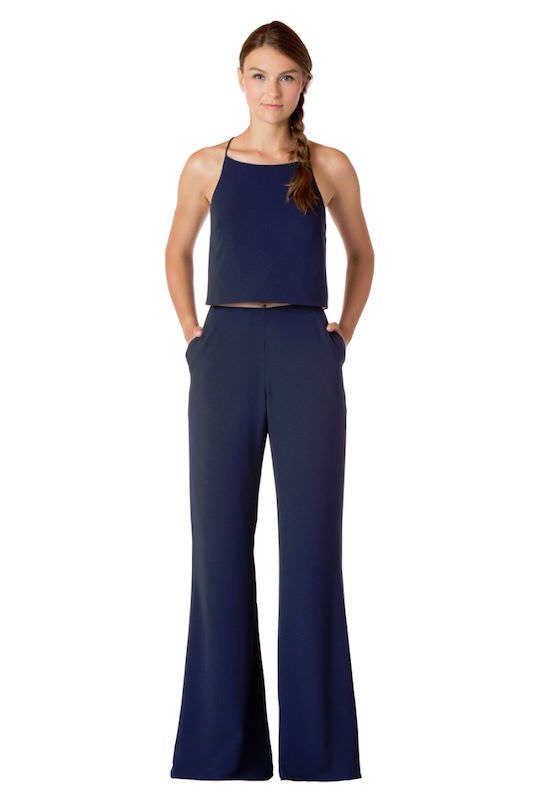 Two-piece jumpsuit available at Bari Jay
*Editor's Note: This post contains affiliate links. Each time you purchase an item via our affiliate links, Love Inc. is receiving a small percentage of the sale, thus you are helping our small, equality-minded business grow and allowing us to provide more content for YOU! Isn't that just fantastic?