I'm currently remodeling my bathroom — our first real renovation project as a married couple (yay #adulting) — and I know they say home renovation projects are a source of stress (and don't get me wrong, the contractor part has been a pain), but I've found the designing part of the job to be really enjoyable. Along the way, I've acquired some sage advice that I found particularly useful, and with the help of Mosaic Tile Outlet, which has an incredible variety of tiles for walls, backsplashes, showers and pools at great price points, I'm sharing them with you today along with three bathroom inspiration boards to help kickstart your own inspo.
1. Create a Pinterest board. If you're having a hard time diving in, just start pinning images that you're drawn to — it doesn't even have to be interior design-related. You'll start to see a common theme … did you pin a lot of blankets, plush rugs and coffee mugs? You may want to look into decor inspiration that's a bit more cozy and organic. Are you a fan of clean, white spaces with lots of texture? Contemporary chic may be more your jam. Once you tap into themes, you can start pinning images that pair with it.
2. Let the bathroom tile lead you. Honestly, tile can make or break a space, so it's always a little easier to find tile that you love first, and then build around that. Whether you want Old World mosaic tiles, or modern subway tiles, the design direction will be much more clear once you choose the tile.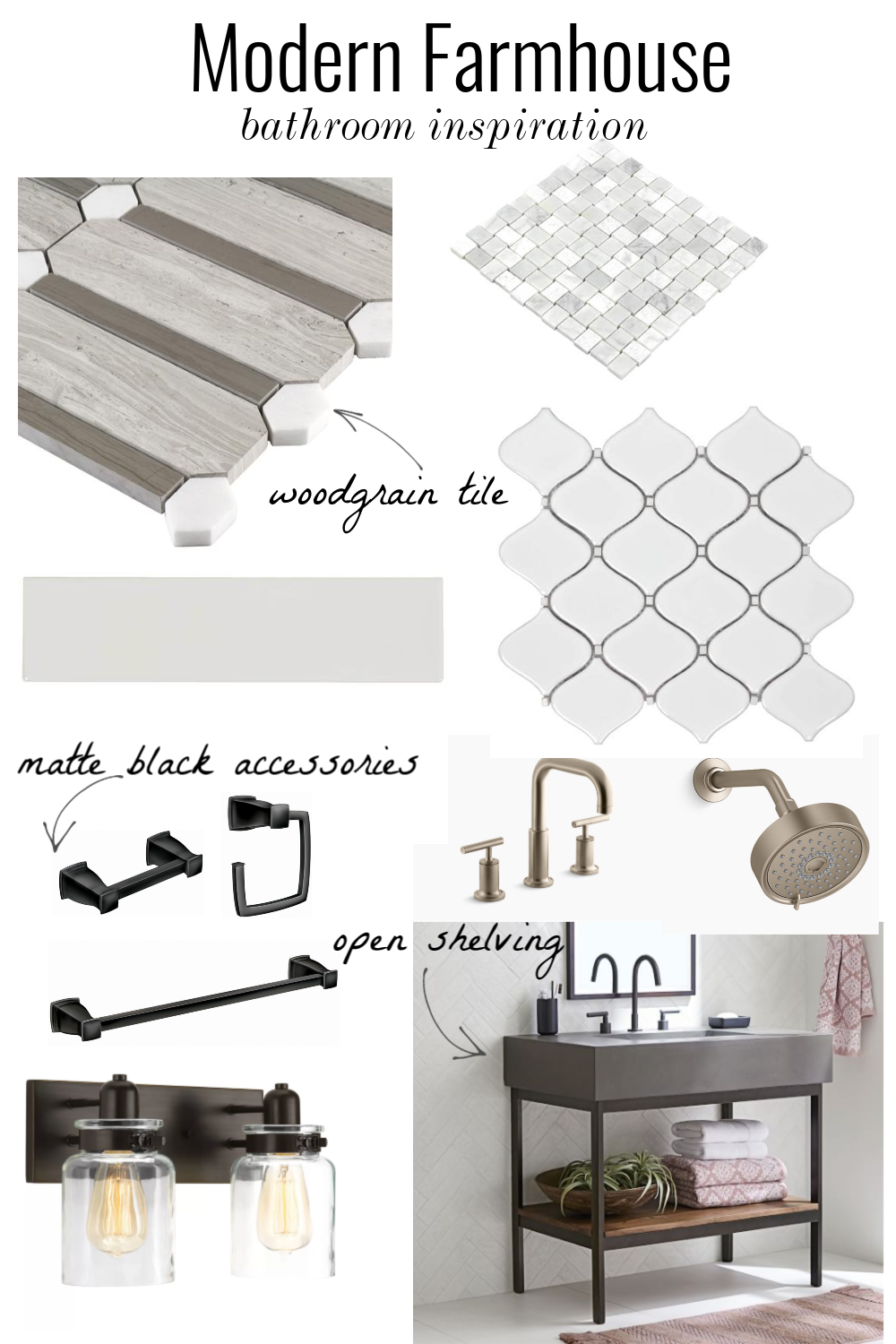 3. Think outside the box. Tile has come such a long way, and Mosaic Tile Outlet has all of the latest trends, like woodgrain tile and beveled tiles that give a 3-D effect.
4. Keep texture in mind. Texture can really elevate a space, so look for pieces that can bring that into the design, whether it's a prominent piece like a concrete vanity or small accessories like a wicker basket full of fluffy towels.
5. Make a statement wall. You don't have much room to work with in most bathrooms, so by creating a statement wall either with tile, wallpaper or cool shelving, you're utilizing a space that otherwise would go unused.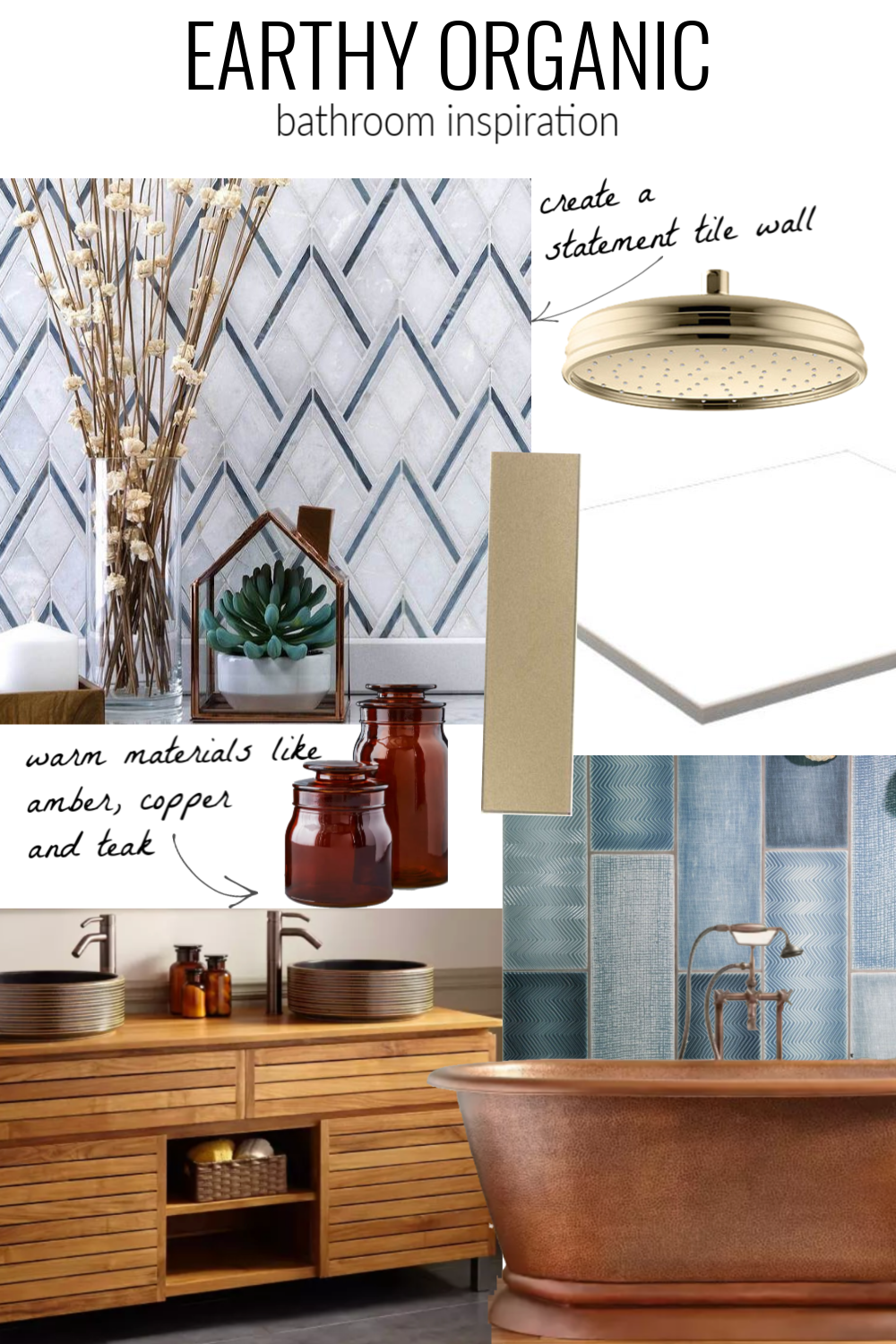 6. Store smartly. Clutter is the quickest way to make a bathroom space feel not-so-pretty, so keep things clean with plenty of storage options. If you're limited with built-in space, incorporate items that pull double duty as functional storage decor.
7. Buy pretty containers. Throw cotton balls in a mason jar, put your soap on a soap dish instead of the sink and keep your toothbrush in a pretty tumbler. Give everything a tidy little home and it will up your vanity game.