If you've been a reader of Love Inc., you already know that our team is pretty much filled with fall fanatics — we are obsessed with the season and all the flavors that come with it. And when those flavors are paired with booze? Even better.
We've rounded up some of our favorite fall-flavored cocktails that are perfect for signature sips or holiday gatherings, from a harvest-inspired cranberry-and-cinnamon cocktail to frothy pumpkin drink recipes.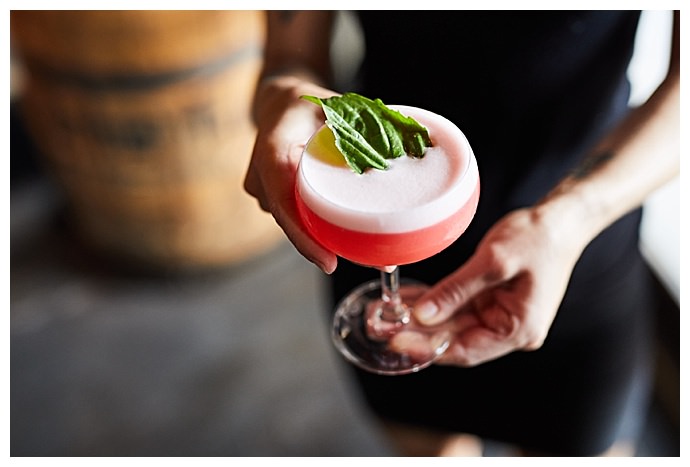 Full Harvest (Created by Shaun Meglen of Péché, Austin, TX)
2 oz Basil Hayden
3/4 oz Limoncello
1/2 oz Orange juice
1/4 oz Lemon juice
1/4 oz Cinnamon simple syrup
1 dash of Cranberry bitters
1 Egg white
Shake hard with ice. Serve up in coupe glass.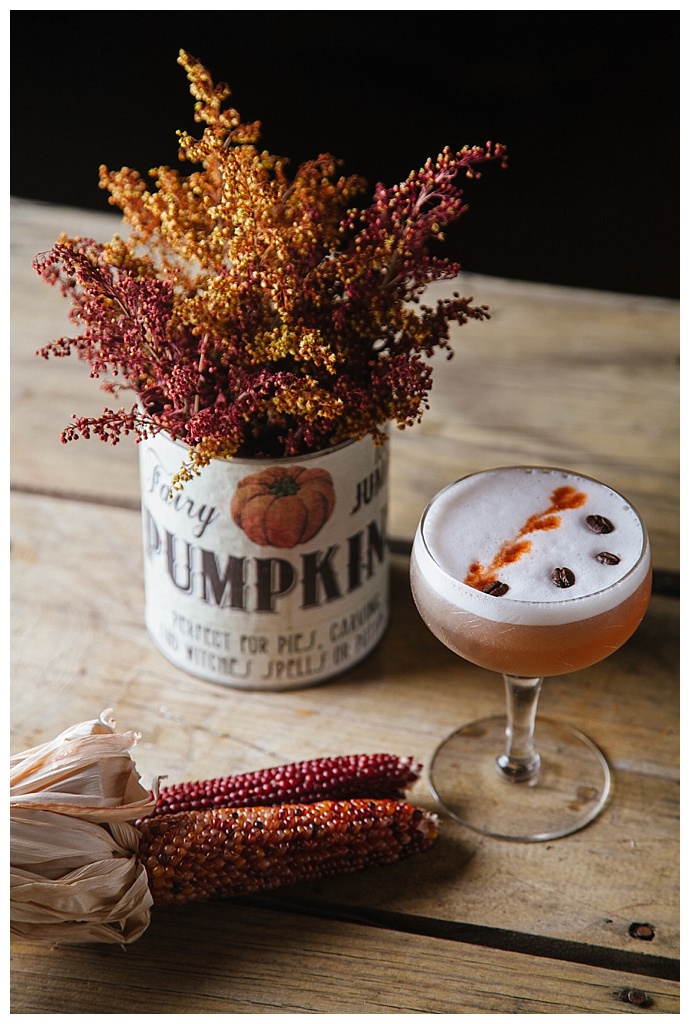 Pumpkin– South House, Jersey City, NJ (Creator: Smitty)
2 oz Slow & Low Rock & Rye Whiskey
3/4 Aquafaba
3/4 Espresso pumpkin spice syrup
3/4 Lemon juice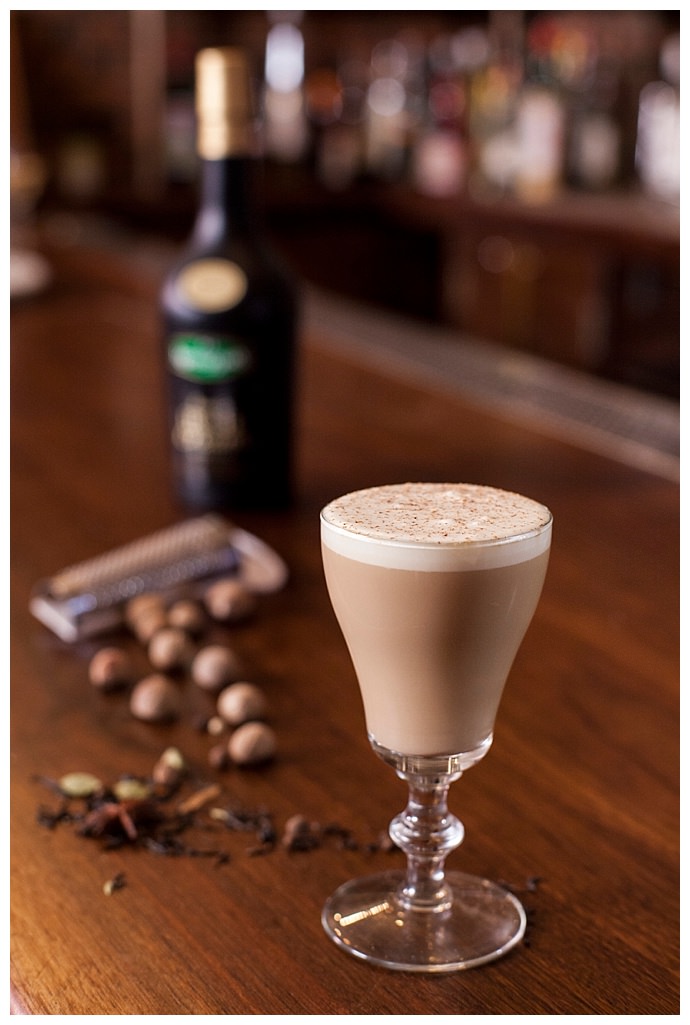 Pilgrim's Punch (Created by Pamela Wiznitzer of Seamstress NYC)
1 oz Kerrygold Irish Cream Liqueur
1 oz Aged rum
4-5 ounces boiling hot chai tea
Add 1 oz of Kerrygold to 6 oz of fresh heavy cream. Shake (or stir) until its becomes thick and turns into whipped cream. Top it onto the drink and finish with a dash of allspice and nutmeg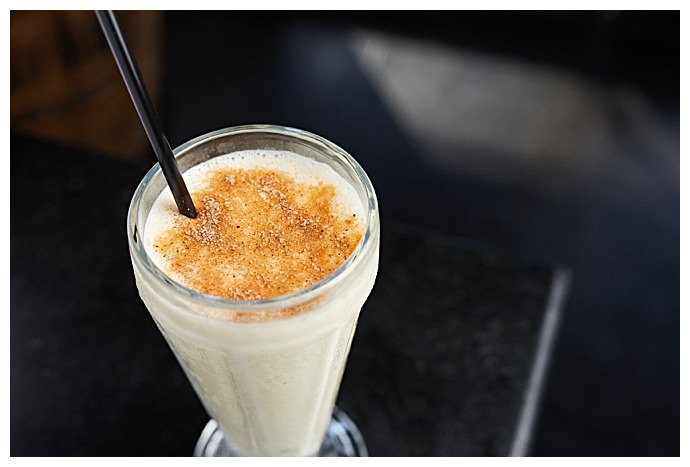 Share the Pear– Péché, Austin, TX (Creator: Shaun Meglen)
1 1/2 oz Osborne Fino sherry
3/4 oz Saint George Spiced Pear
3 scoops of good quality vanilla ice cream (Péché makes theirs in-house)
Add all ingredients to blender and blend until incorporated. Pour in glass, garnish with cinnamon and serve.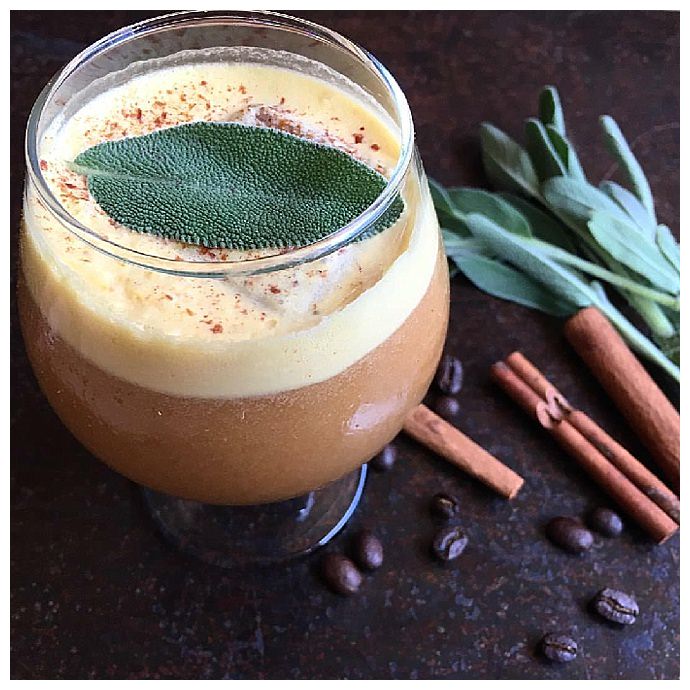 Thunder Struck (SOCIAL Costa Mesa 512 W 19th St, Costa Mesa, CA 92627)
1 oz Novo Fogo Silver cachaca
1/2 oz Atlantico Reserve
1 1/2 oz Smoked butternut squash purée
1 oz Thunderking chai cold brew
1/2 oz Cinnamon syrup
2 Dashes Scrappy's Bitters
1 Egg white
Hard Shake all ingredients, and double fine strain into a large snifter glass over big rock. Garnish with fresh cinnamon grate and fresh sage leaf.
Flipping Fogo – Poppy, Seattle, WA. (Creator: Scott Rixe)
1 Whole egg
2 oz Barrel-Aged Novo Fogo Cachaça
1/4 oz Giffard Vanilla
1/2 oz lemon juice
Splash of St Elizabeth Allspice Dram
2 dashes of Angostura Bitters
Top with fresh-shaved nutmeg and fine strain into punch glass.
Photography credit: Photo 1: Annie Ray; Photo 2: Tanya Isaeva; Photo 4: Annie Ray