It's that time of year again! When models take to the runway and strut their stuff at New York Fashion Week and we immediately begin pinning our faves to wedding fashion inspiration boards. Check out our favorite menswear trends that we've got our eye on for fall and winter weddings after the jump.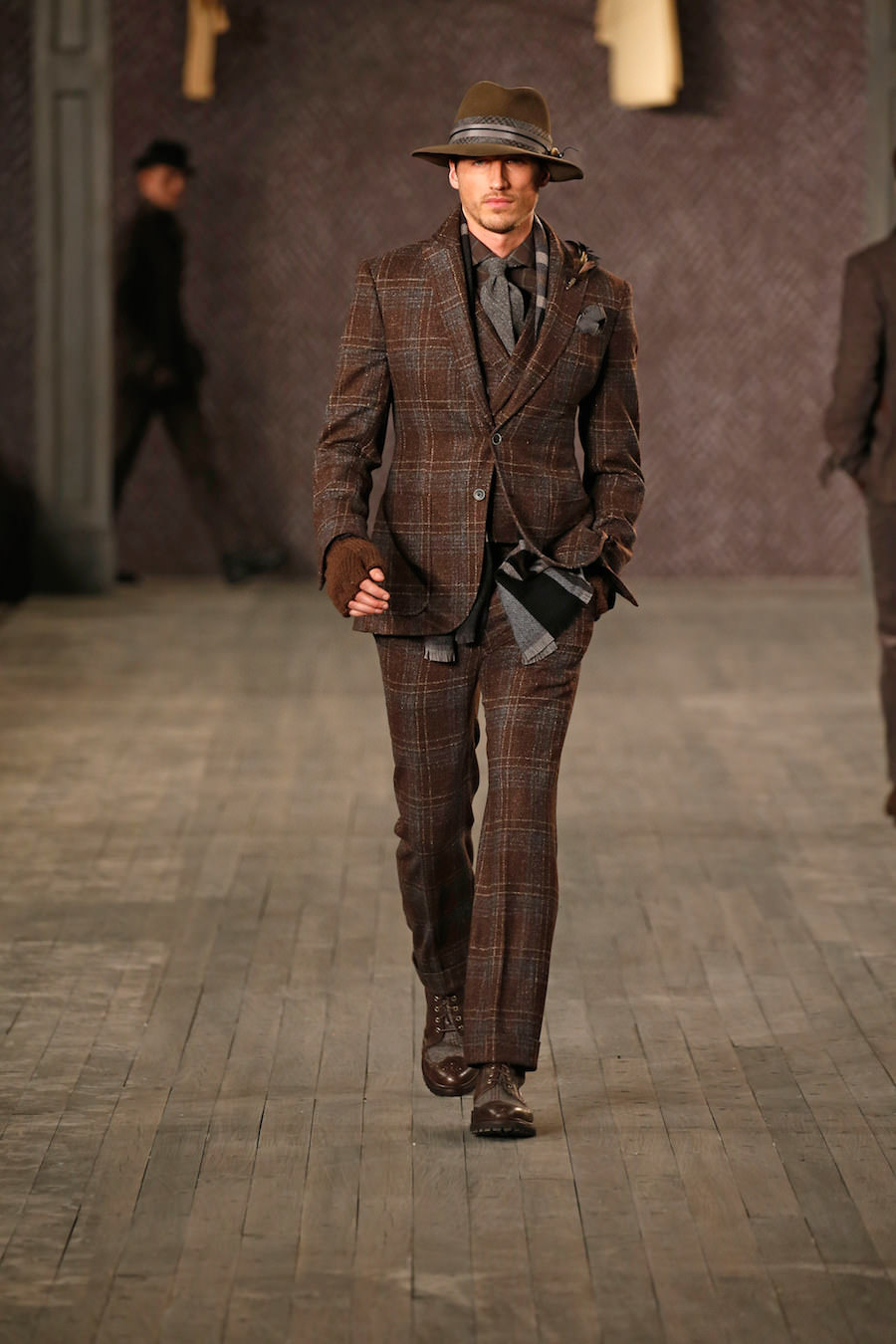 Joseph Abboud's return to the runway featured a beautiful warm, tartan-patterned suit that, frankly, takes our breath away. Swap out those pinstripes for a dapper pattern that will leave you feeling fashionable and fabulous on your wedding day. So, when you're out suit shopping for the big day, just remember the tartan.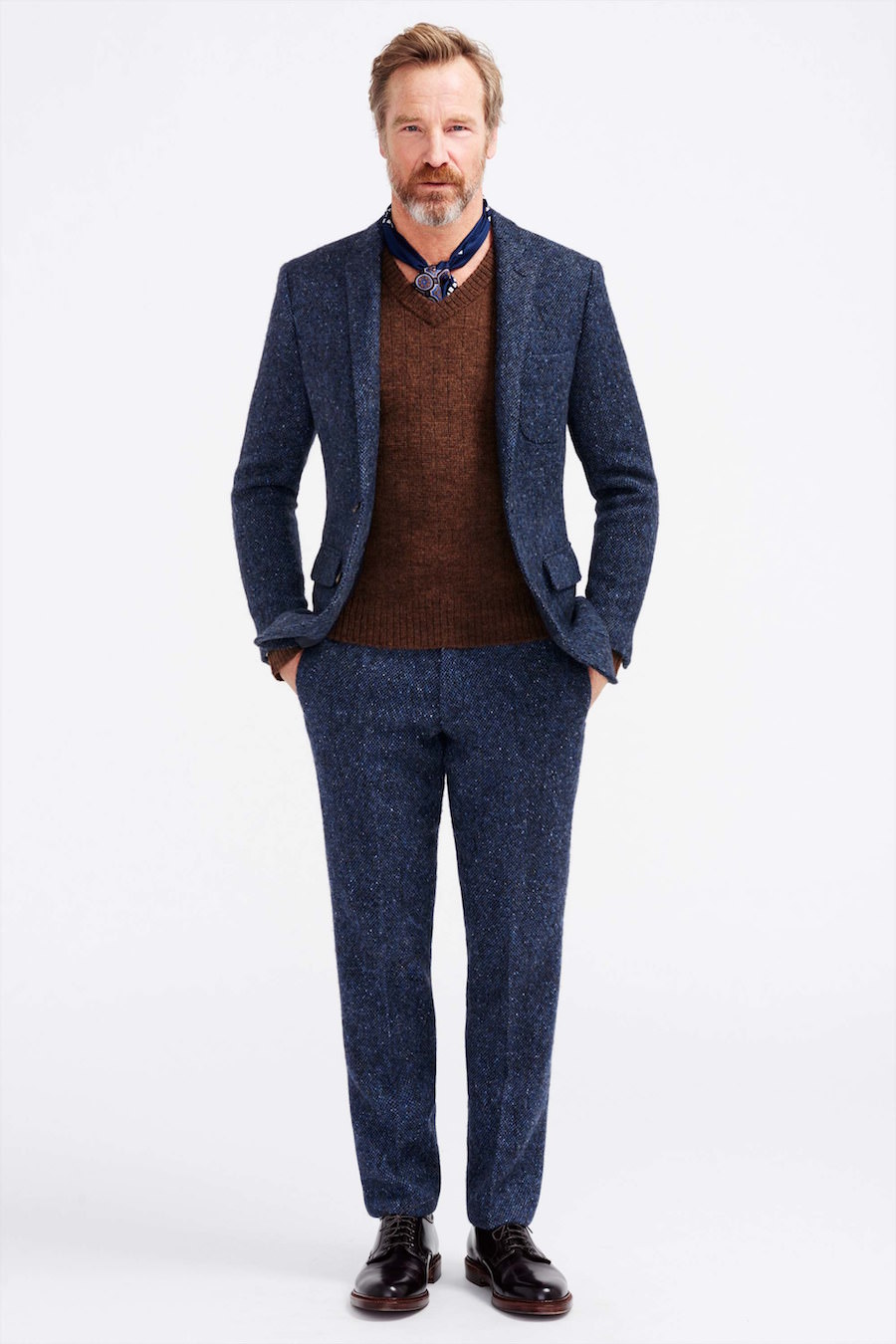 Scarves are coming back with a vengeance and being paired with more formal attire. And, in our opinion, no one did that better than J.Crew menswear designer Frank Muytjens. The usage of the scarf as a tie and juxtaposition of textures — silk! wool! tweed! — is an absolute treat for the eyes.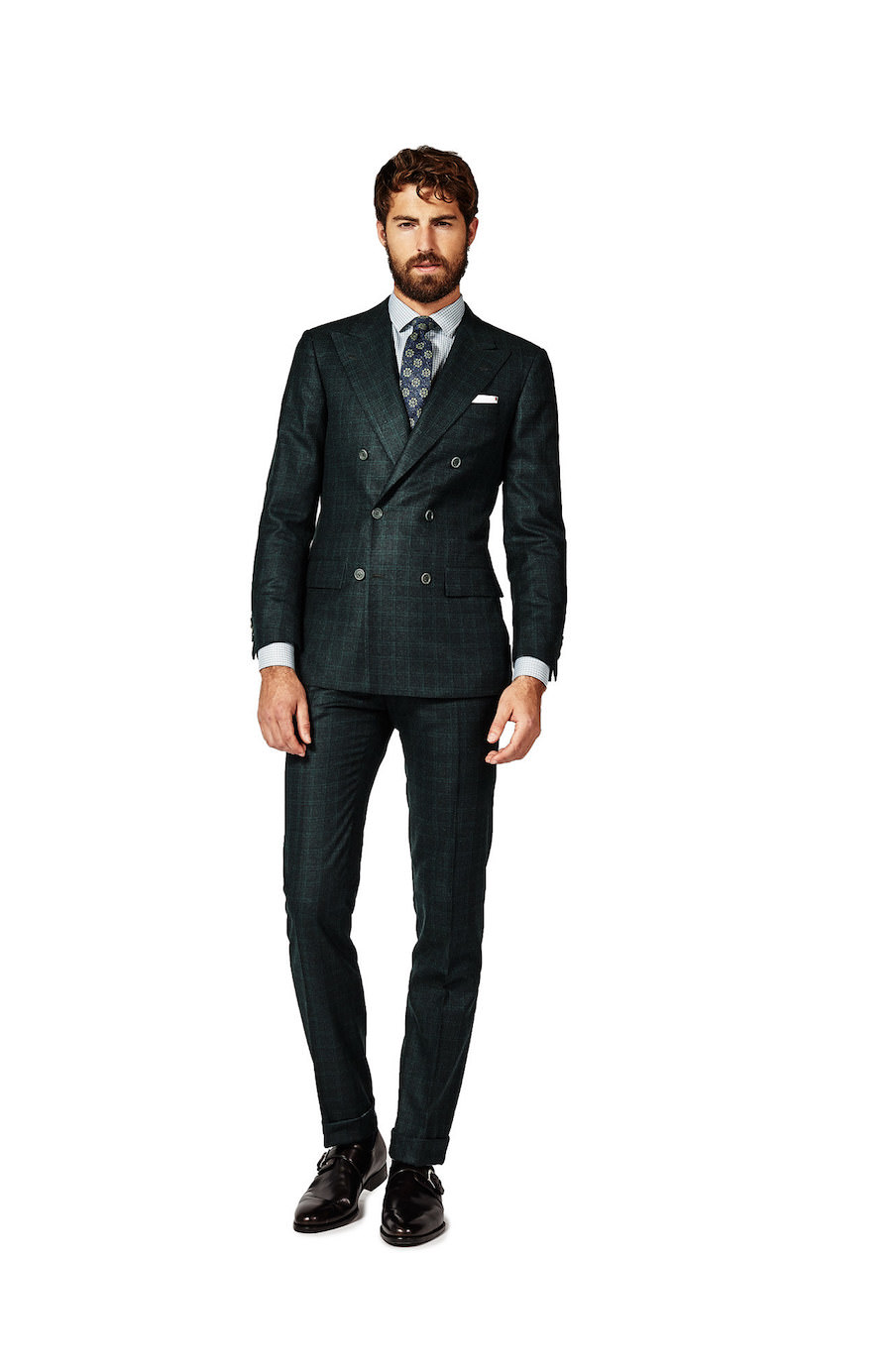 If there's one thing fashion week reminds us every year, it's to be bold! This year, bold colors decorated the runways from dapper suit jackets to standout shoes. This particular patterned suit by Kiton makes a bold statement in a gorgeous green that's sure to accent your wedding day perfectly.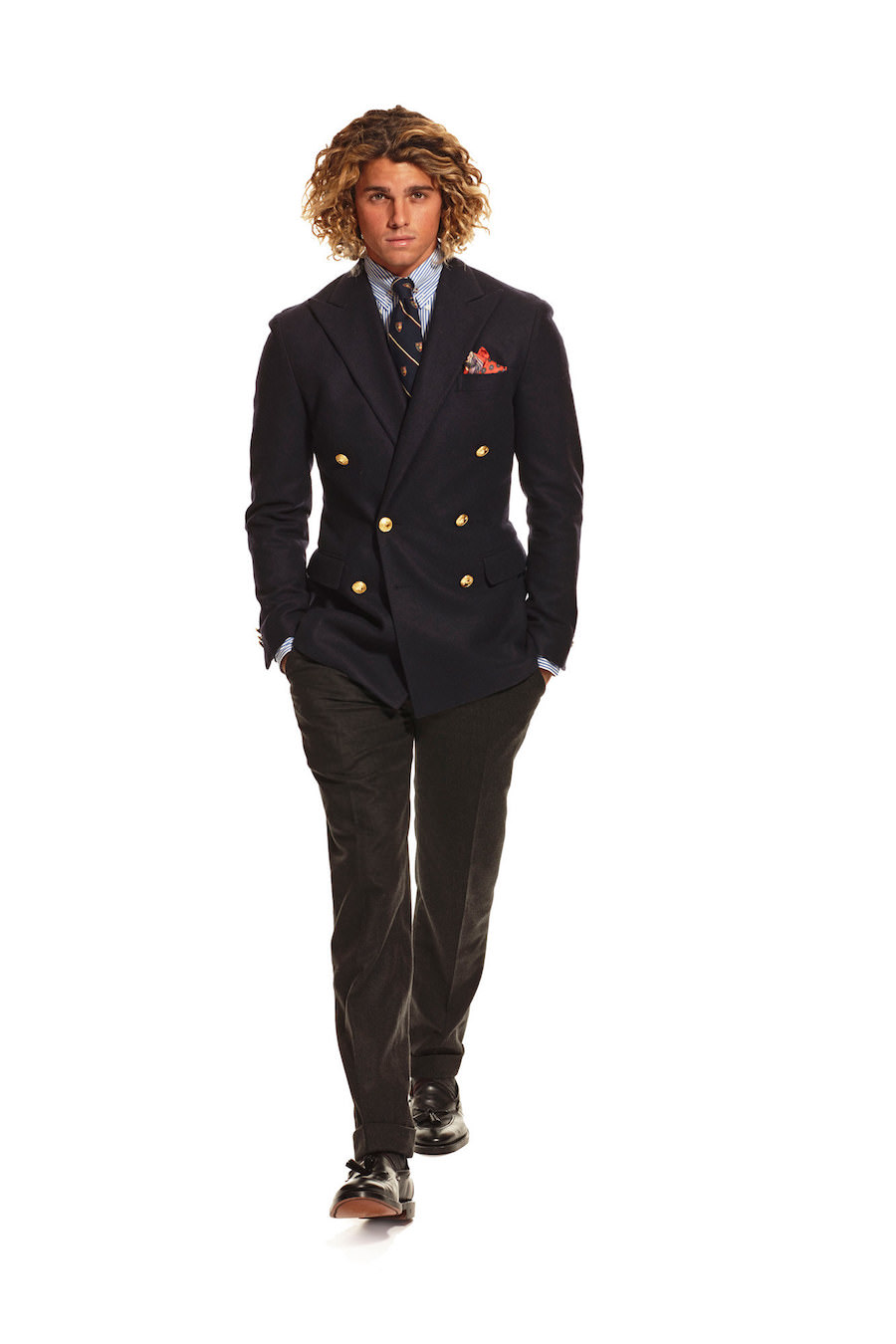 Military-inspired fashion continues to be popular among designers and would be a fashionable choice for any wedding. This year, Polo Ralph Lauren featured a blue jacket with gold gilded buttons for that subtle hint of military vibes. This striking yet subtle look is a great way to spice up your wedding day attire.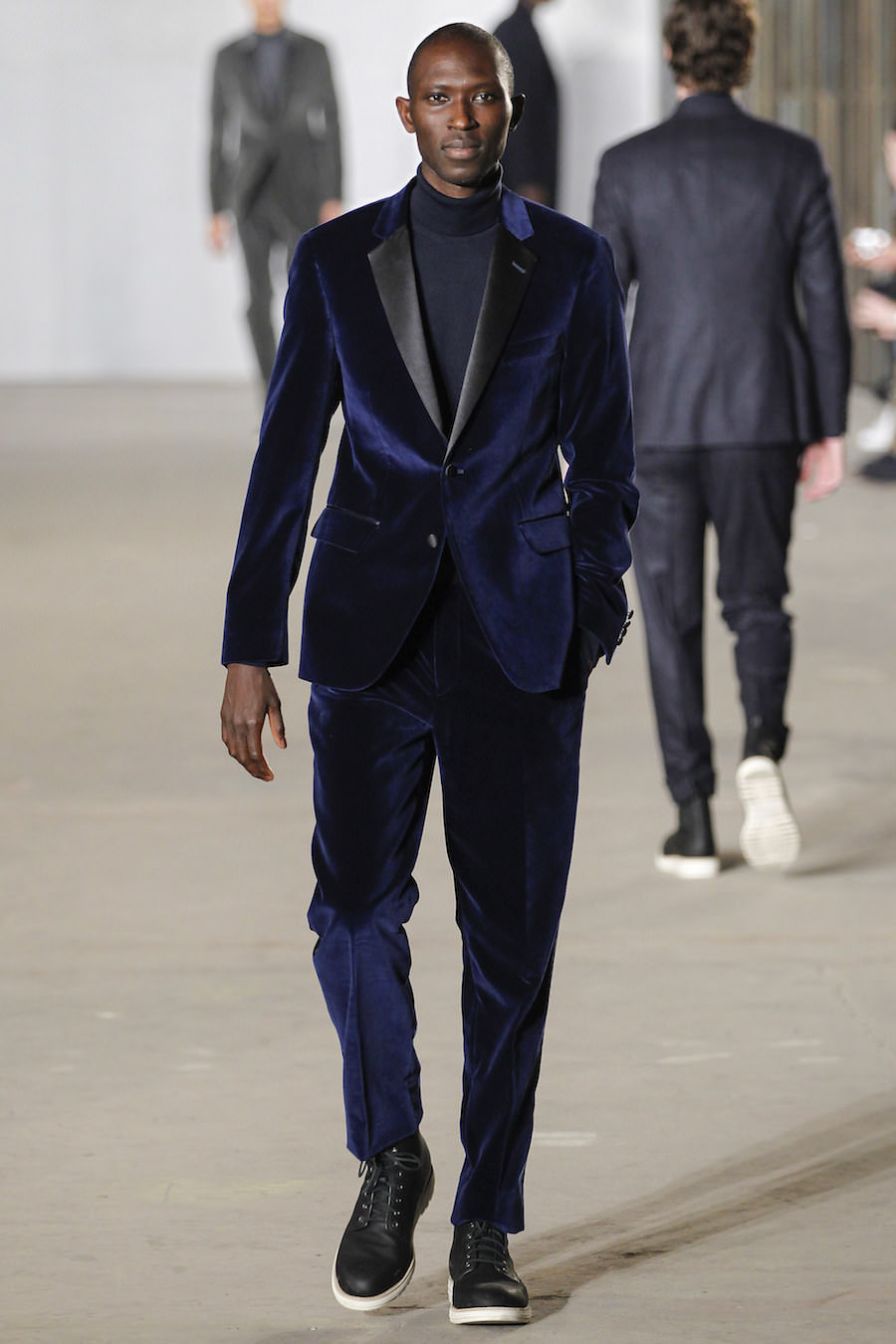 In lieu of a traditional tie, Todd Snyder paired turtlenecks with his finale velvet suits — a cozy, cold-winter detail that we are absolutely on board with.
 Photos via Style.com