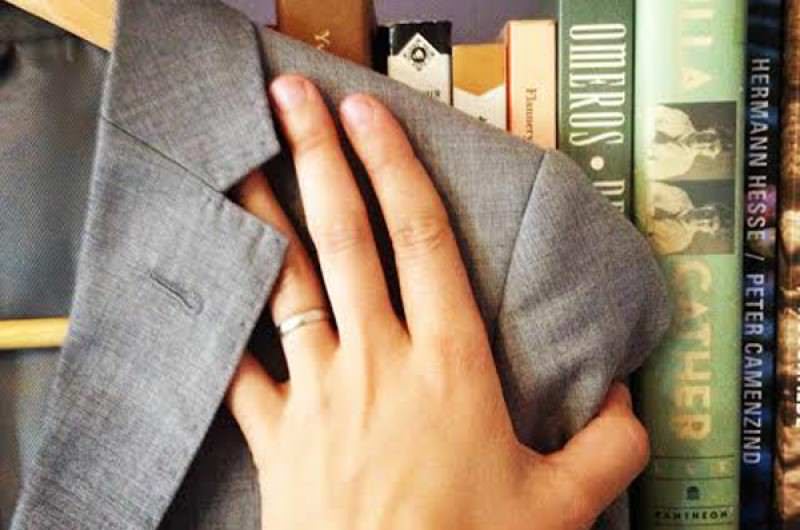 The Commandments for Making Your Suit Last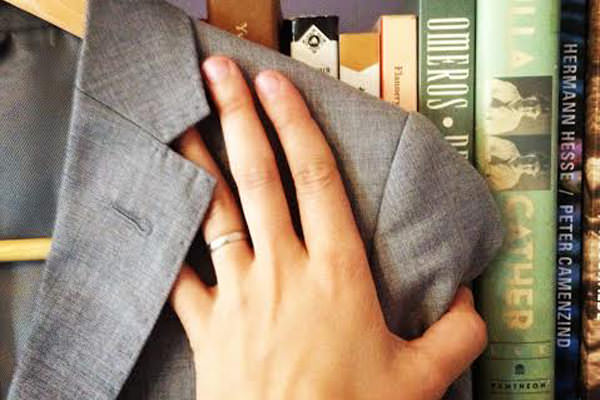 There are measures you can take to lengthen the life of your suit when you're wearing it as well as when you're not. 
When you're wearing it:
Avoid putting anything in your pockets unless you have pockets that were designed and constructed to support your iPhone or wallet. Wool has a memory and, over time, your jacket and pants will sag from the weight. Denim is forgiving and some folks like the worn look of jean pockets but on wool suits it just looks sad and can't be repaired.
Always pull up your knees before you sit. It takes the stress off the knees of your pants and there's no harm in showing a little sock.
Always sit with your jacket buttons undone so there's no pulling.
When you're not wearing it:
Make sure you hang your jacket on a hanger that has the right width for it. Some hangers will be too large for the shoulders on your suit and you'll see the edges of the hanger pressing against the arms of your jacket (as seen in the photograph above). If that happens, invest in a smaller hanger; otherwise, when you go to put on your suit, you'll have marks on your sleeves from the hanger. Keep in mind that a hanger that's too small won't support the shoulders of your jacket, which will cause drooping.
Hang your pants on a garment hanger—they have a rod that clicks into place. Pants should be turned upside down, crease-to-crease. Let them fall naturally and don't button the pants.
Never button your jacket when hanging it. It will take shape around the hanger when it should be taking shape around your body, causing it to drape less beautifully on your silhouette.
Only dry clean it when absolutely necessary. Some people think that dry cleaning a suit after every wedding or event is the responsible thing to do but it can actually damage your garments. Think about what dry cleaning is: chemicals. In time these chemicals break down the fibers … wool is organic. Instead, have your suit steamed when it's wrinkled. If you're only wearing it a few times a year, have it dry cleaned once a year. If you wear your suit every day, you can get the pants dry cleaned or pressed when needed. For every eight wears get your pants dry cleaned and head to the dry cleaners for every 20-25 wears of the jacket.
When traveling with your suit, if it's in your luggage, try folding it inside out. It protects the jacket.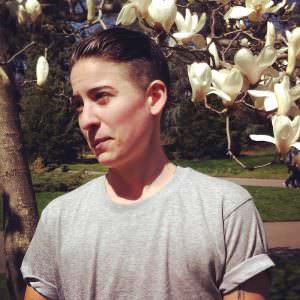 I write The Handsome Butch and work as a clothier for Bindle & Keep. I've measured all kinds of folks for wedding suits, and recently got engaged myself, so I spend a lot of time thinking about weddings. I live in Brooklyn with my fiancee and our tiny dog.