While we enjoy the styles amongst every couples' wedding day, one thing we really love to see are those wedding-worthy sock shots! Colorful, trendy, quirky, modern, or even a harmonious mix of them all, adding a personal flair through your stockings is a fun way to add a creative twist.
Some may think investing in such garments is a waste since they won't be seen, but we beg to differ! Whether you're walking down the aisle, breaking it down on the dance floor, or simply posing for portraits, the warm and fuzzies will be evident in more than just your smile.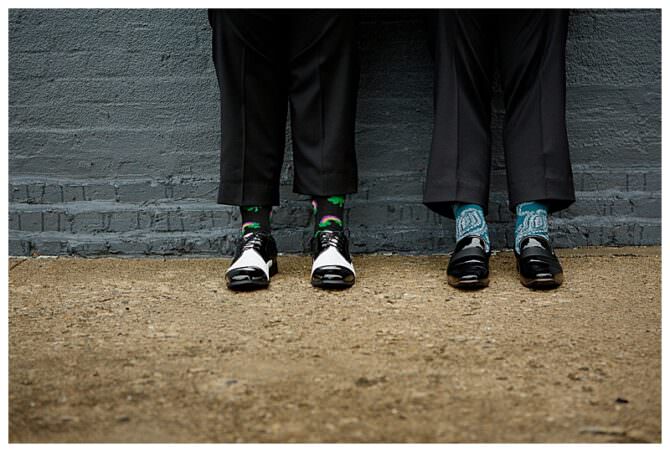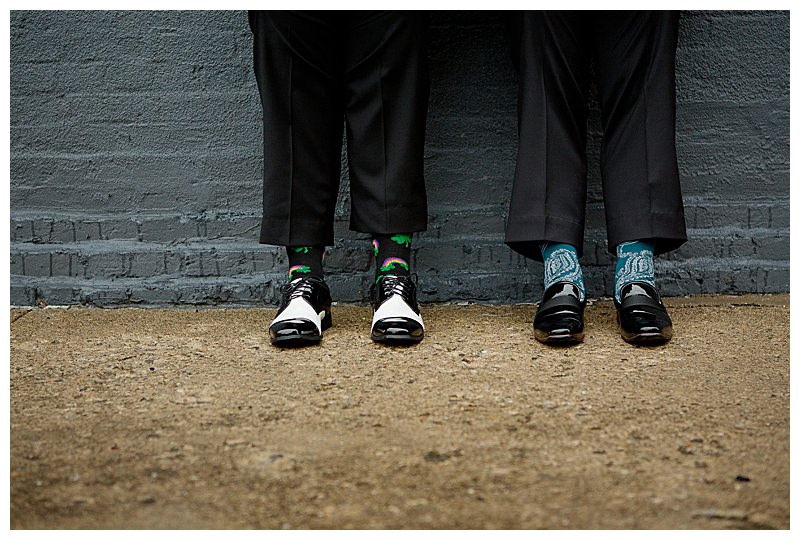 In case you need some ideas for cool sock designs to choose from, we've put together a list of favorites. Regardless of which ones you fancy, one thing is for sure – there won't be any cold feet for your big day!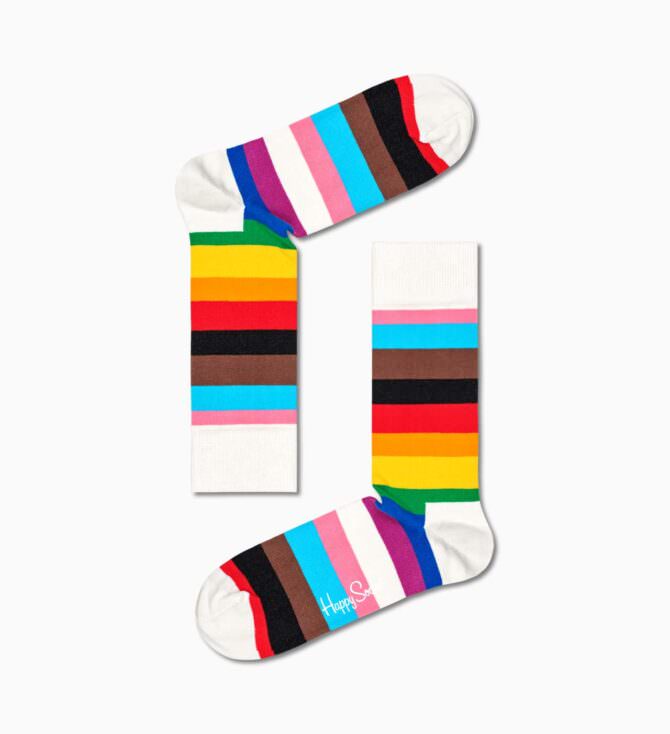 Filled with vivid shades and supporting the LGBTQIA+ community, this pair of warmers gives meaning to the phrase "happy feet!"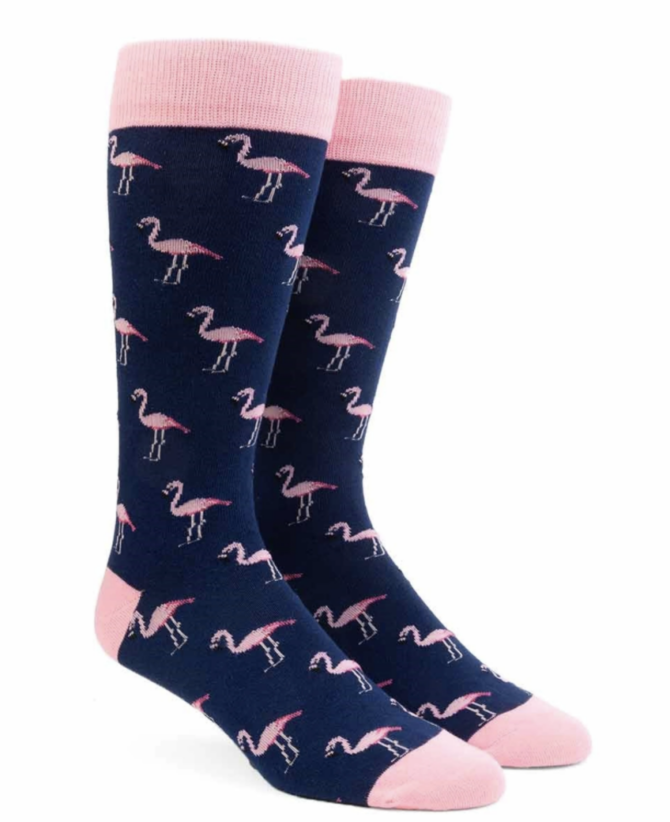 With a navy and pink color palette, this pair is subtle enough for those who aren't aiming for loudness, but quirky enough to be a conversation starter!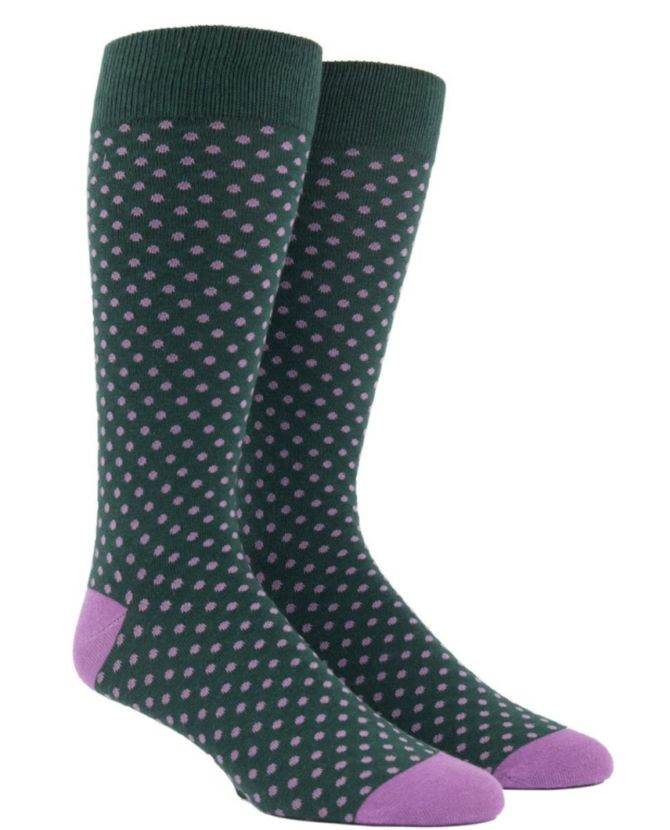 PINDOT HUNTER GREEN DRESS SOCKS, $8
The love child of a classic pindot pattern and hunter green shade. The epitome of timeless, yet modern!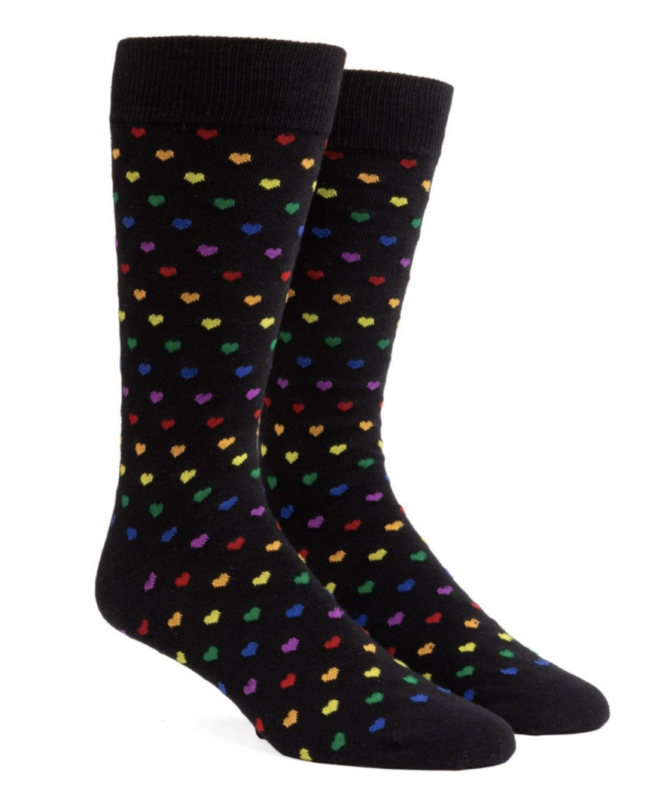 With varying colors and mini hearts, these ones are just too darn cute to resist!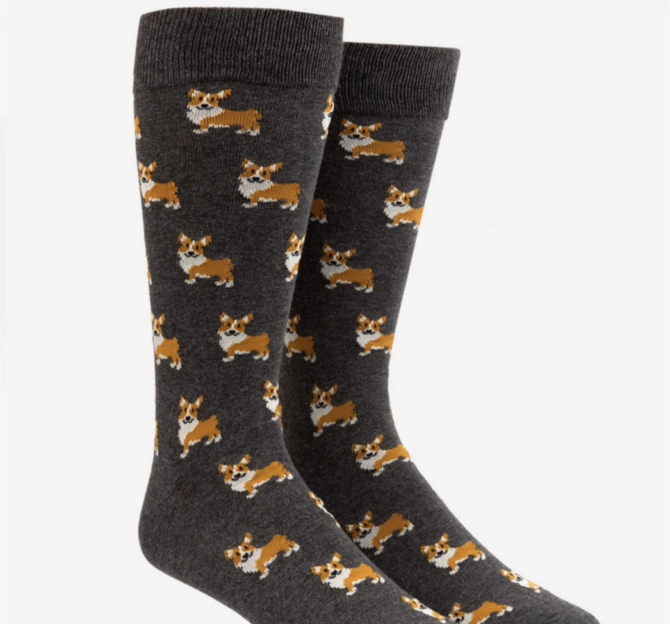 CHARCOAL CORGI DRESS SOCKS, $8
Dog lovers rejoice! (Especially if you love Corgis!) Flash these babies during your celebration and you're sure to get all the smiles!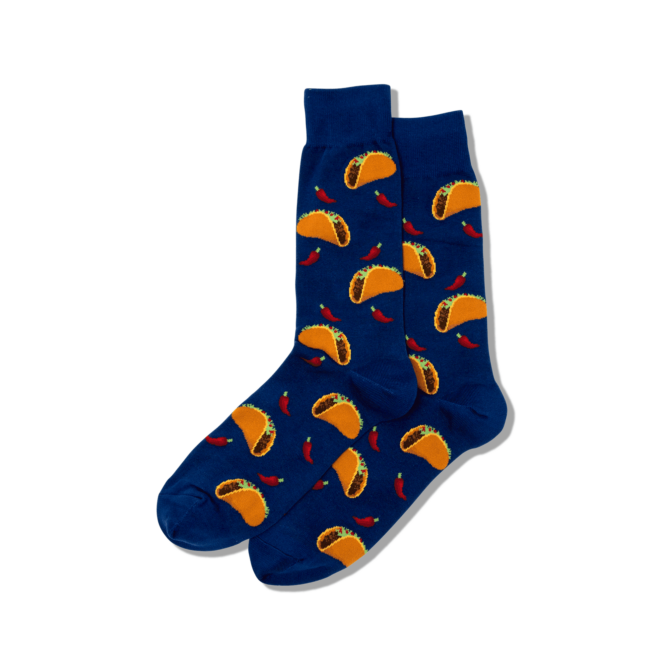 Taco 'bout awesome, amirite?!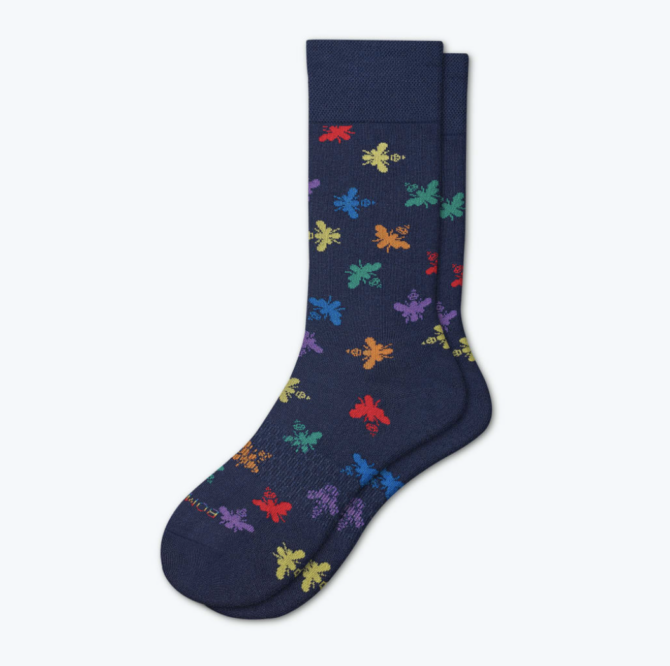 This duo is worthy of all the buzz. But seriously, how can we not love this bee design inspired by the LGBTQ+ community?!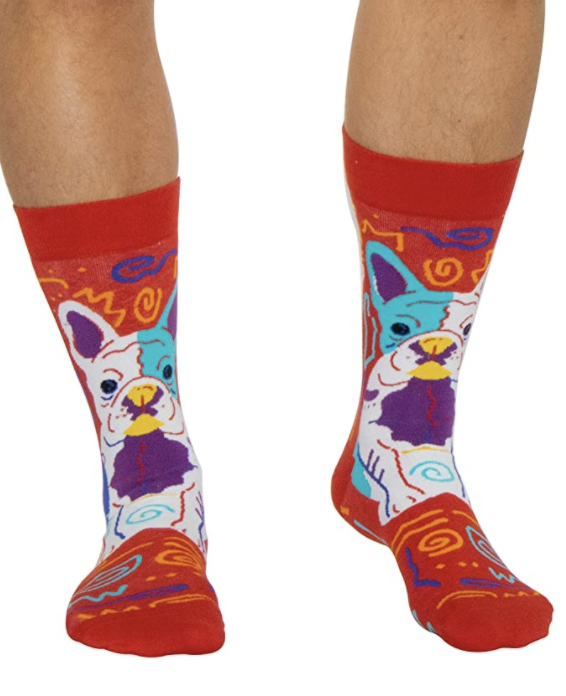 COLORFUL FRENCH BULLDOG NOVELTY DRESS SOCKS, $15.99
Must love dogs…and color…and a Warhol kind of style. If you do, then you'll surely love the quirkiness of these!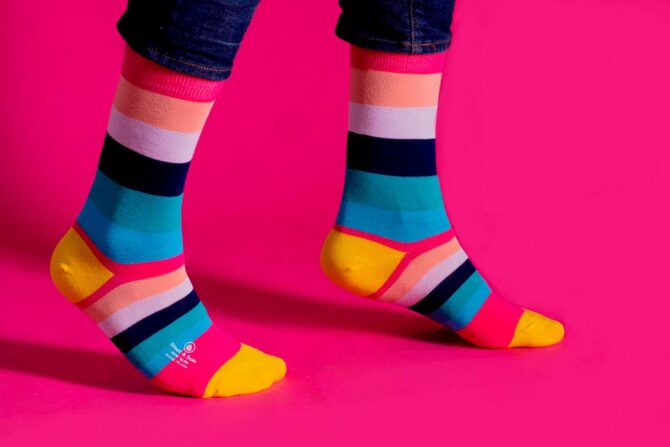 Vibrant, cheerful, AND eco-friendly?! Yes, yes, and YES!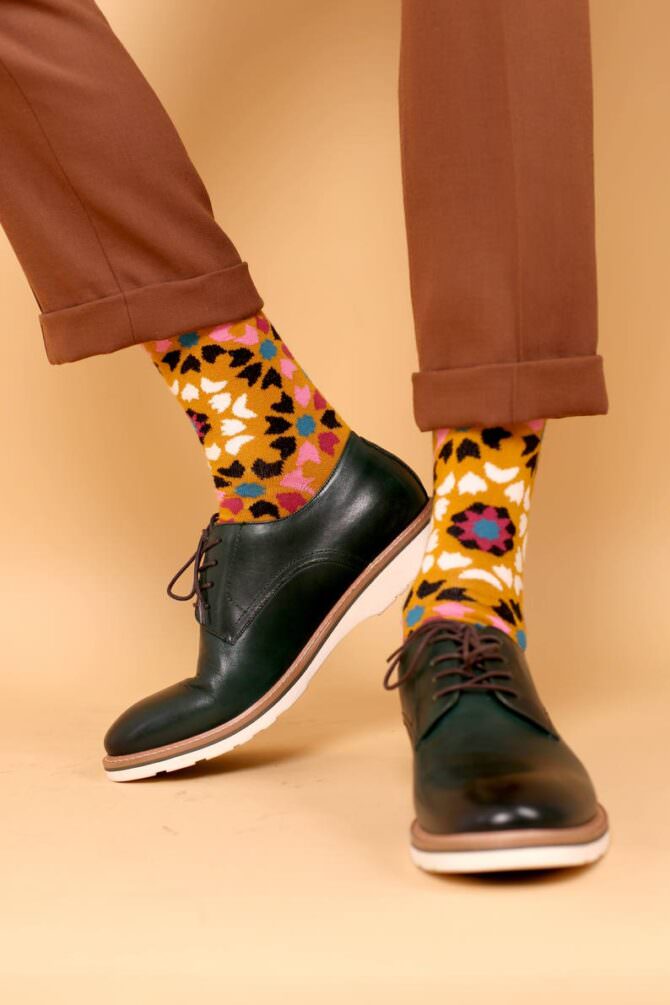 COLORFUL PRINTED DRESS SOCK, $10.99
The uniqueness of this print is enough to spruce up any look!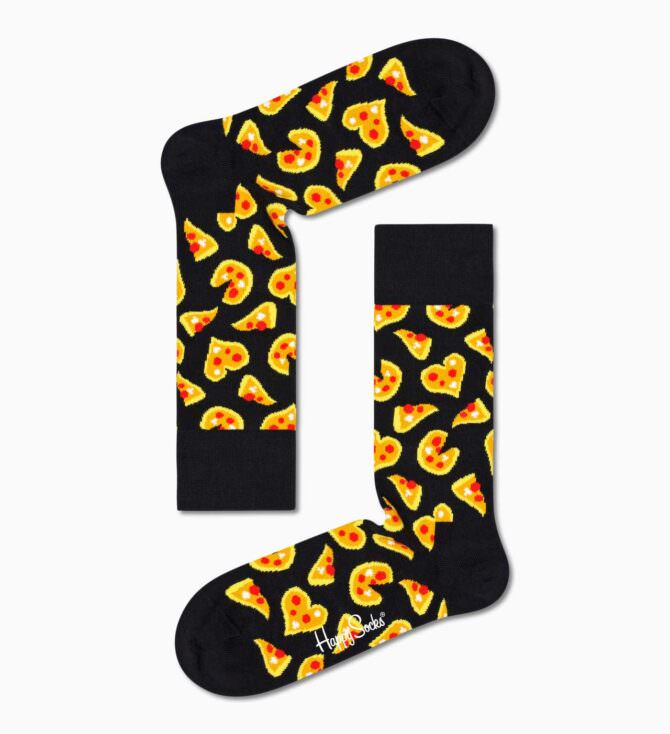 Didn't take long for these ones to steal a pizza our heart!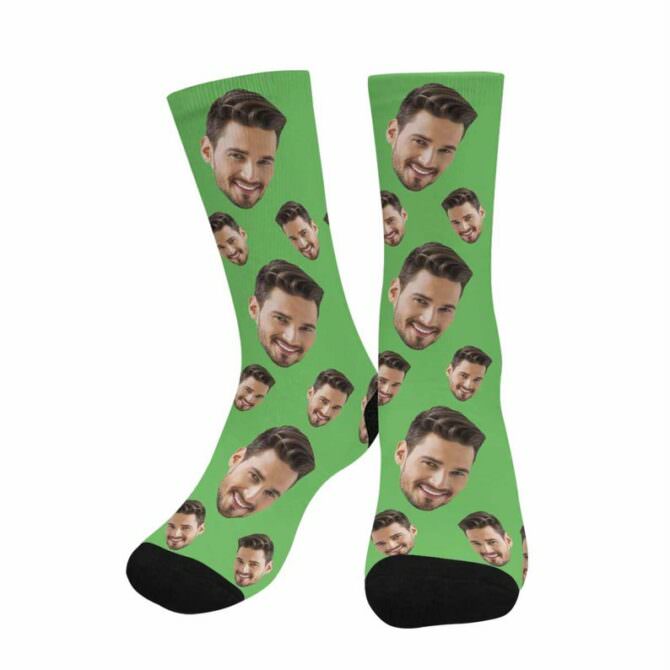 One of the most popular sock designs of all time, putting your own face on your partners socks is a surefire way to get some giggles.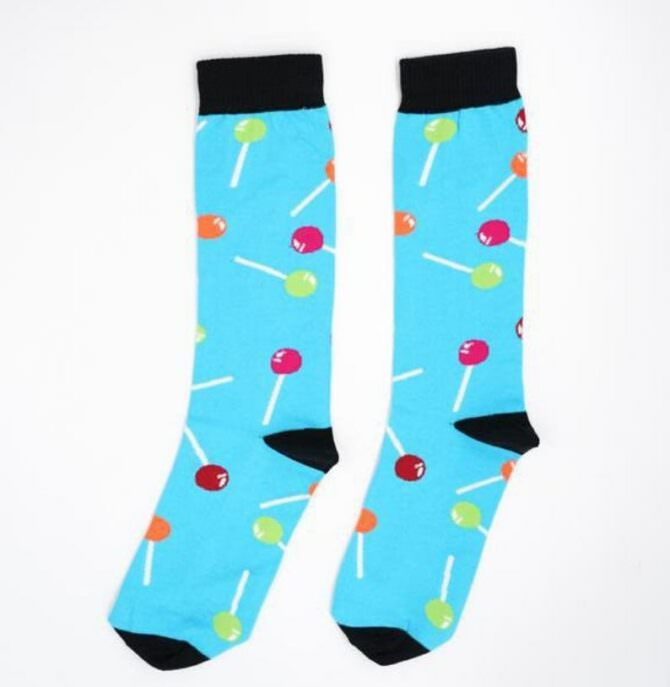 LOLLIPOP EGYPTION COTTON SOCKS, $7
With its bright color and candy print, it doesn't get much sweeter than this incredibly darling design!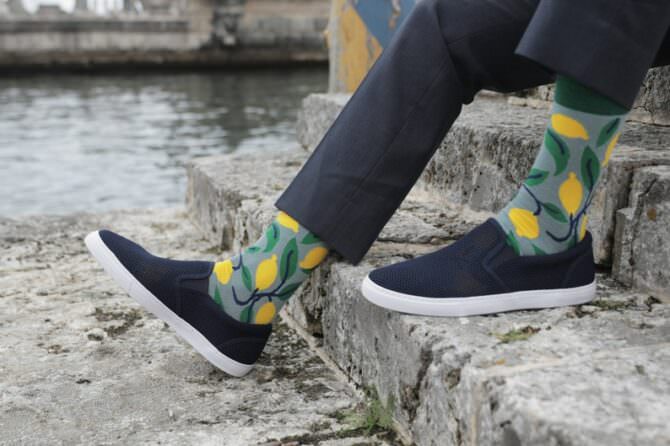 Nature inspired and nature-friendly, this print is proof that lemons make everything a little brighter!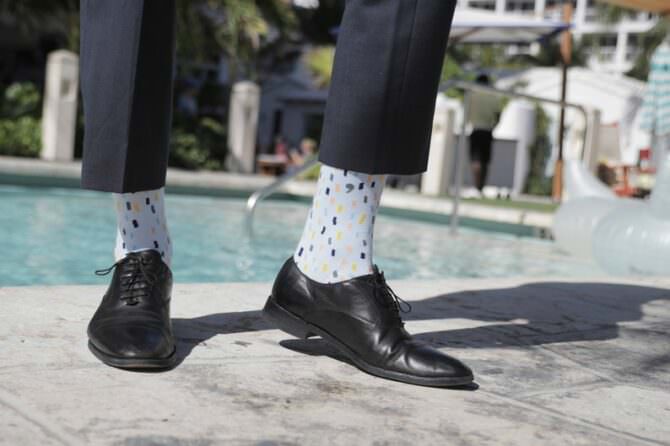 SPRING RAIN BAMBOO DRESS SOCKS, $13
As refreshing as they sound, the modern style and muted tones of this design make these socks a real delight!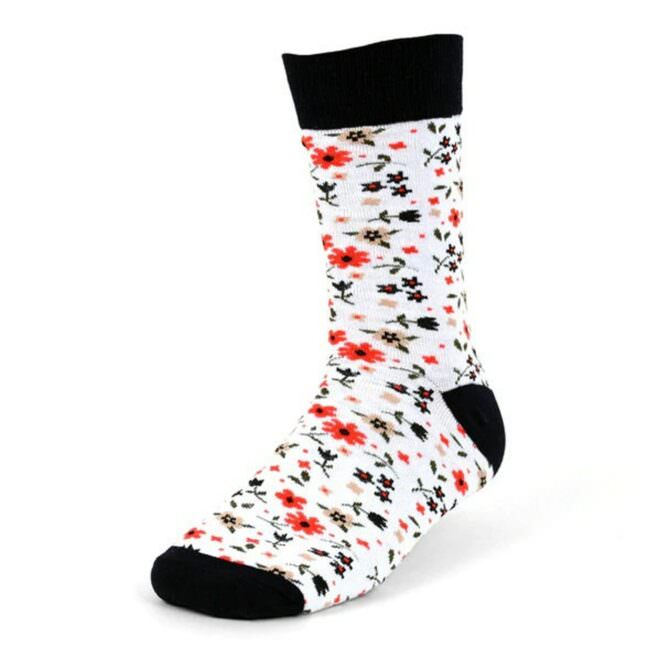 A silly sock with a romantic flair.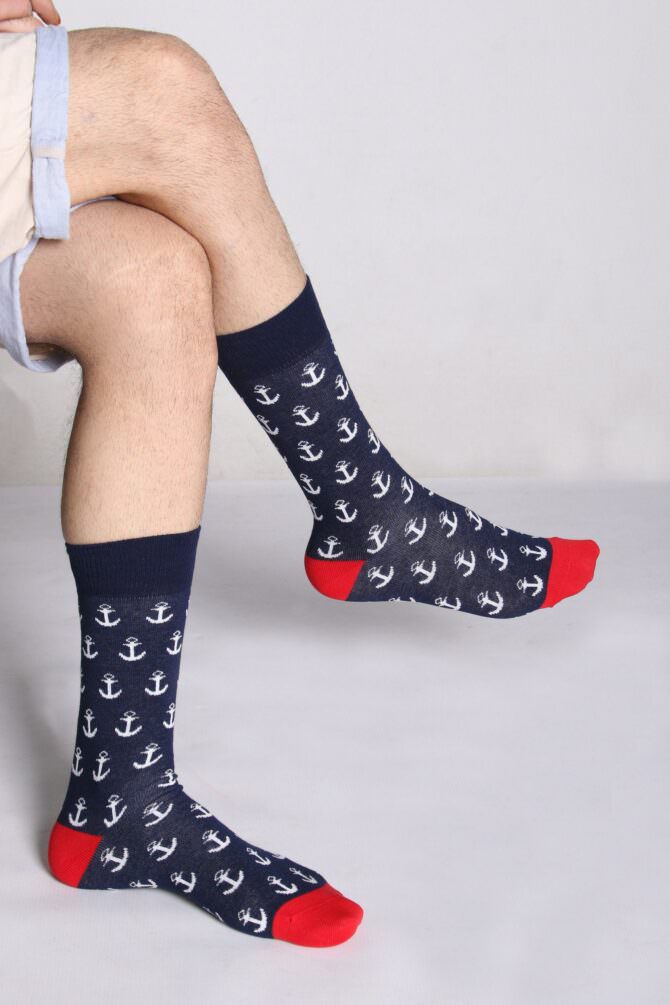 A quirky touch that's as smooth sailing as they come.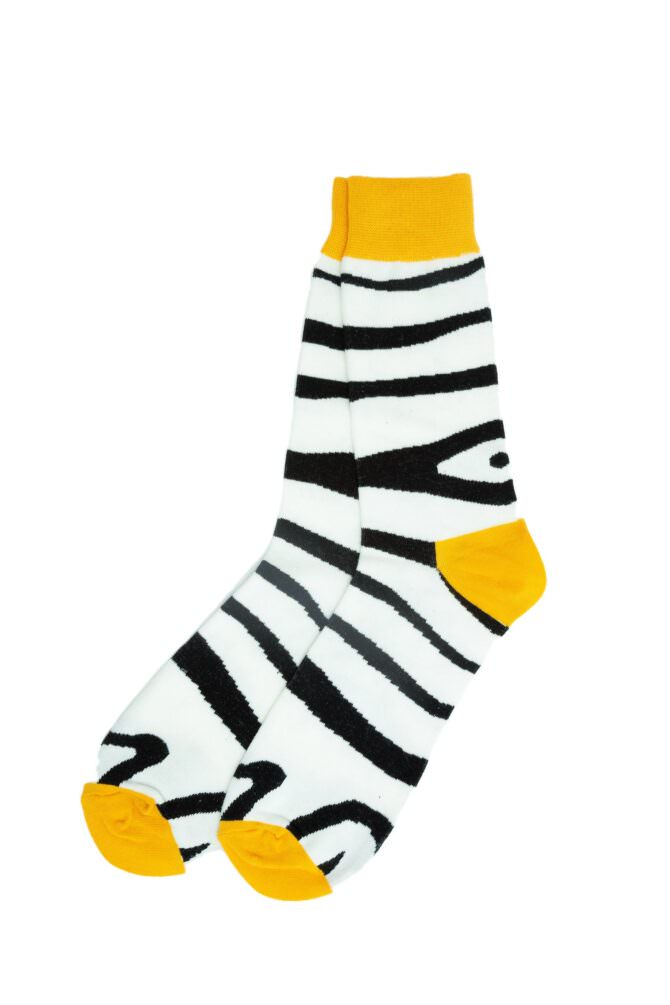 Wild at heart and ready to make your feet stand out!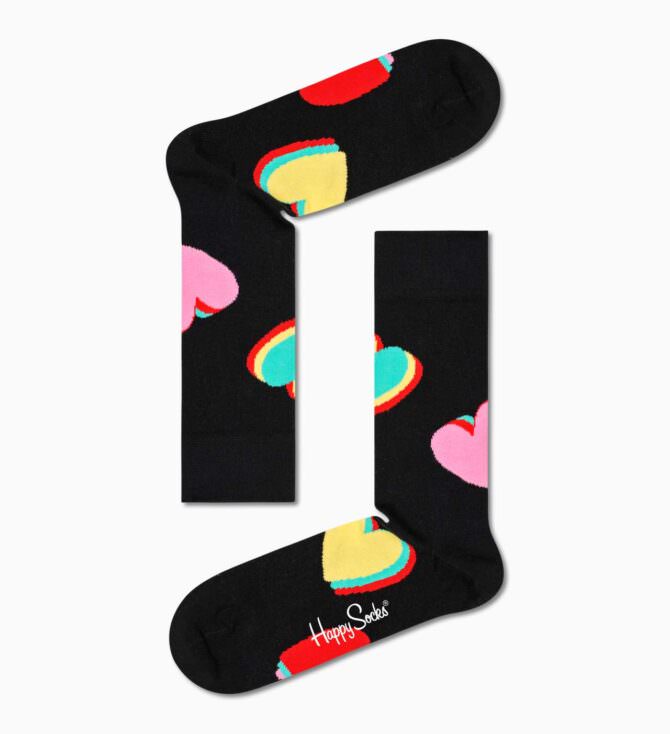 If you love, love – then you're going to LOVE these.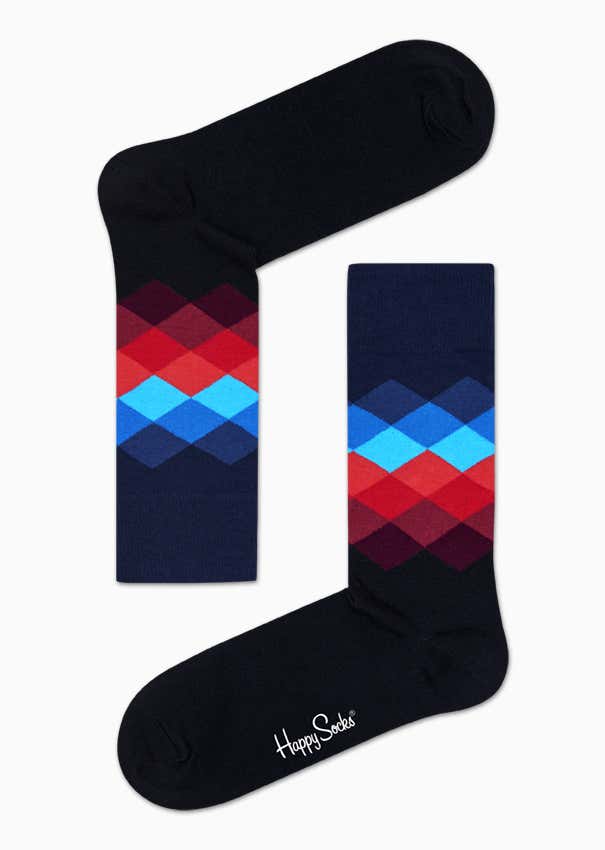 The ombre effect between the warm and cool colors of this design will have your dancing feet glowing.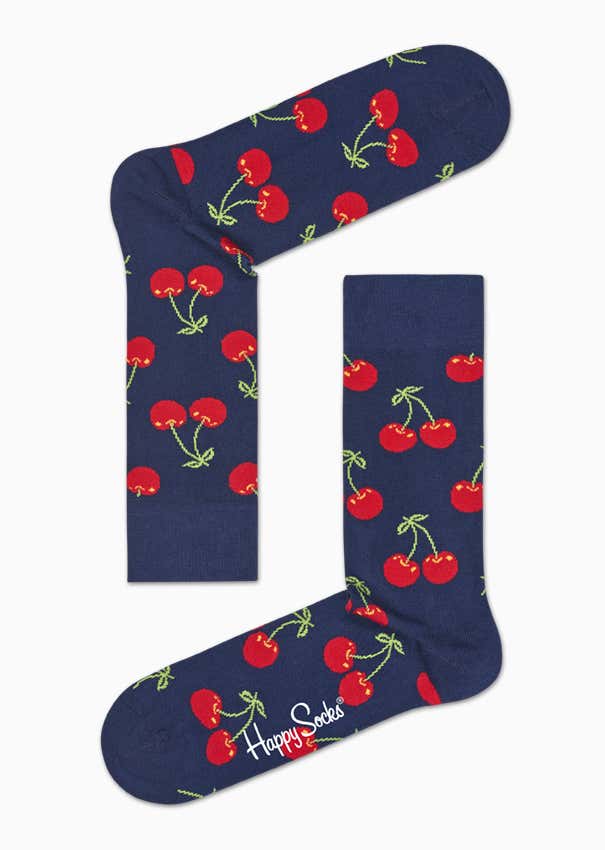 The cherry on top of any wedding day attire! (Pun fully intended!)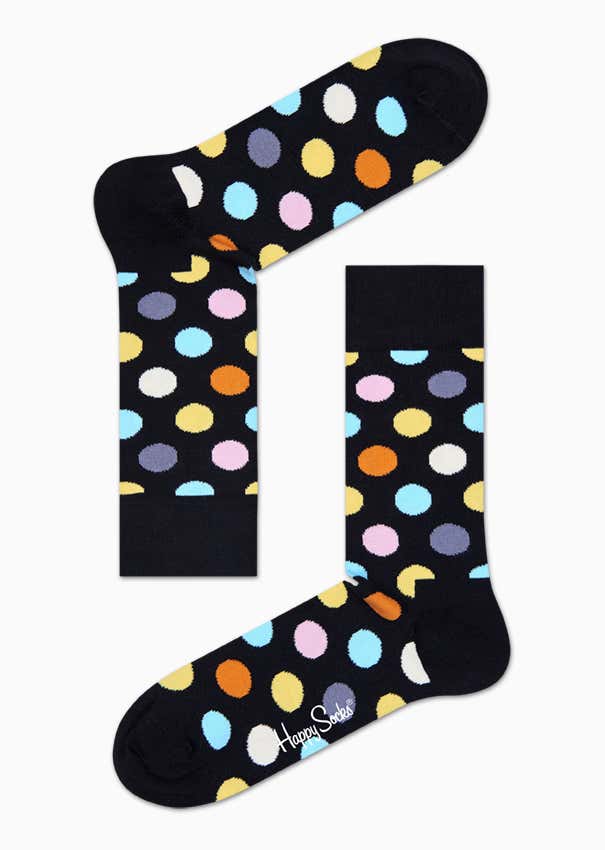 The pastel colors and larger sized circles give a creative twist to an old-fashioned design.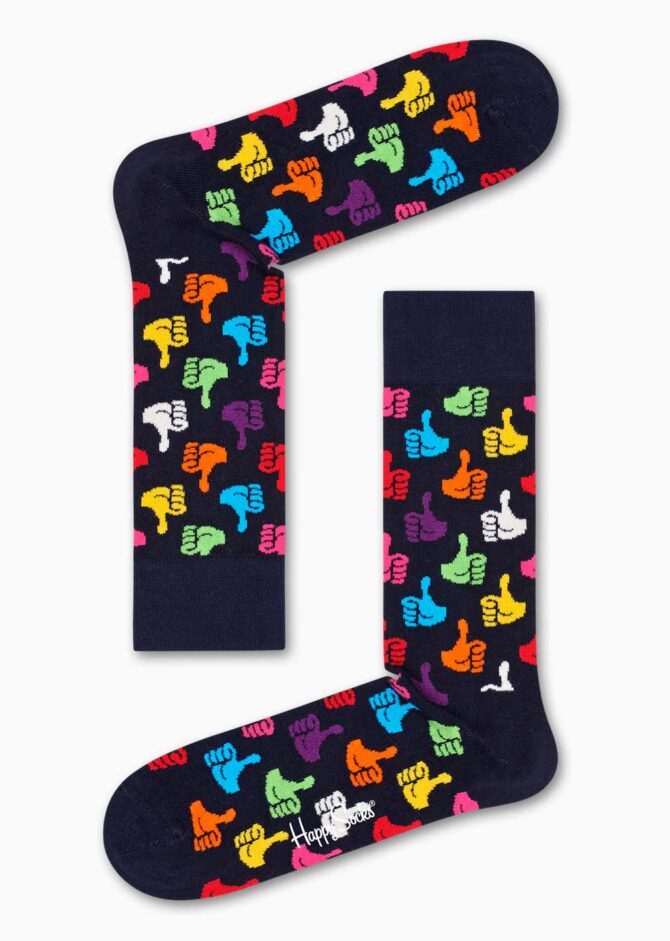 What has many thumbs, energetic colors, and positive vibes? This design!

Please note that some of these links are affiliate-based, which means we earn a small commission when you purchase from these links (and helps our small business keep providing free equality-minded wedding content to you!)