Our favorite signal that the holiday season has arrived is when festive garlands begin to line the streets and colorful string lights and candlesticks illuminate the windows of storefronts and homes. There's something about the presence of holiday decor that solidifies the festivity of the season. Without it, the holidays would lose its charm and cheer, which is why we're always on the lookout for next-level decor! And this year, it's unique wreaths that have caught our eye. From unconventional and edible materials to ombré jingle bells, these 10 out-of-the-box holiday wreaths are perfect for a festive winter wedding!
We can't get enough of this wreath sprinkled with ombré-colored jingle bells! | via Putnam & Putnam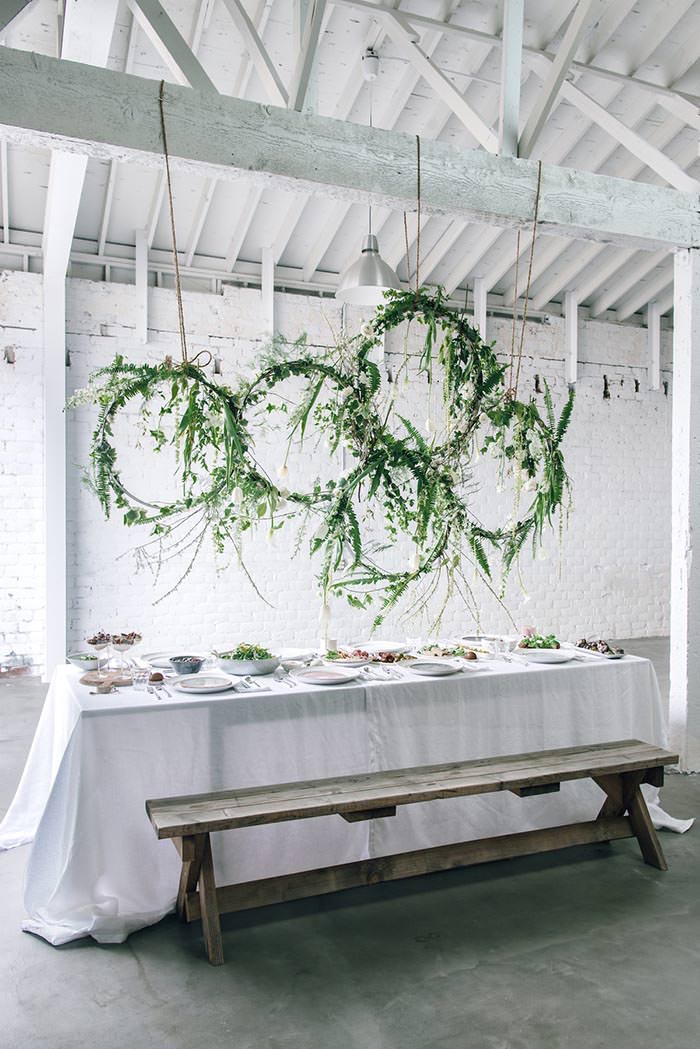 Learn how to DIY this trendy hanging wreath wedding decor with this easy tutorial! | via Design Sponge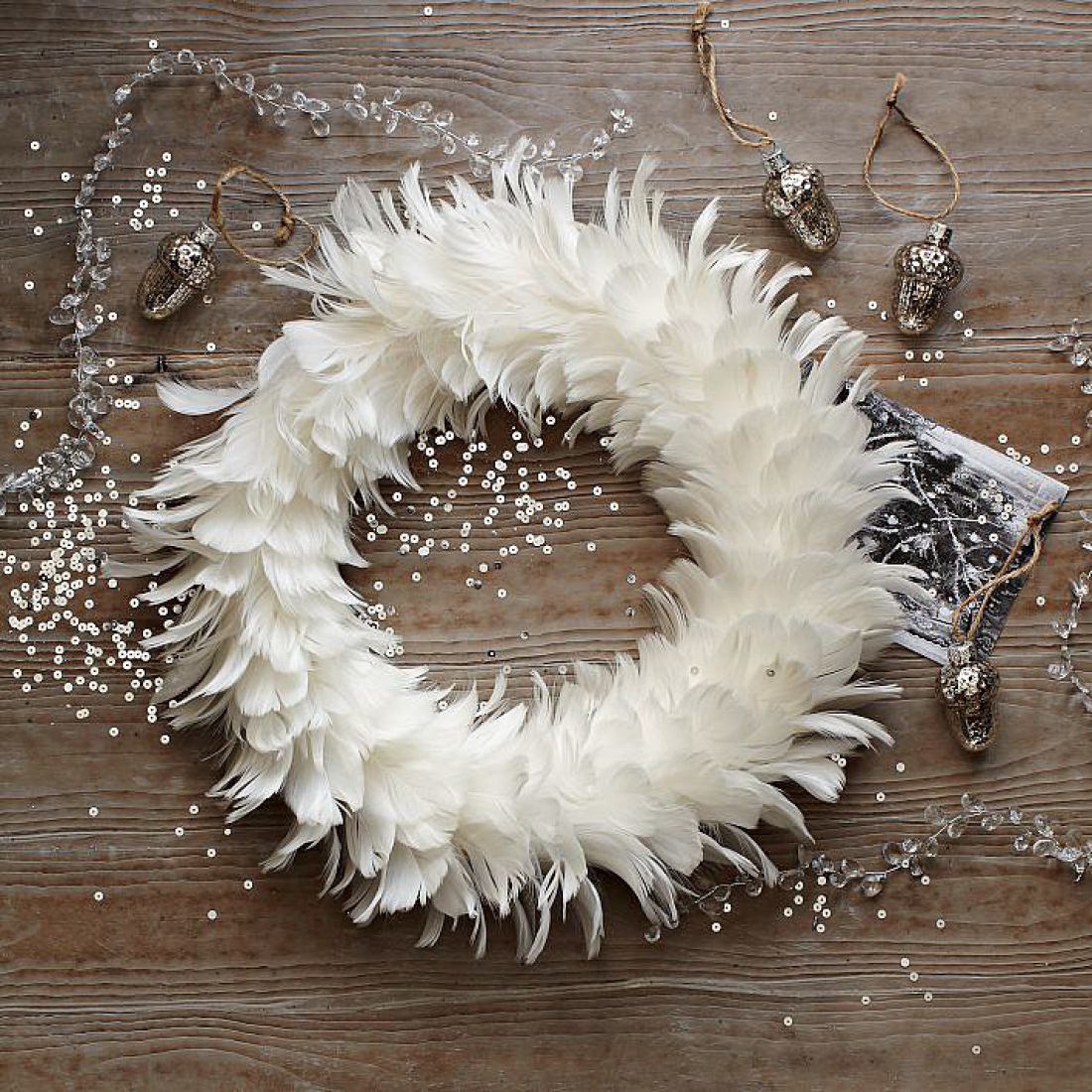 Feathers are a hot trend in weddings right now, so why not decorate your winter wedding with this unique white feather wreath? | via Etsy
This aptly titled snow day wreath is packed with white cotton and whimsical eucalyptus for a lovely touch to a snowy soiree. | via Farm Girl Flowers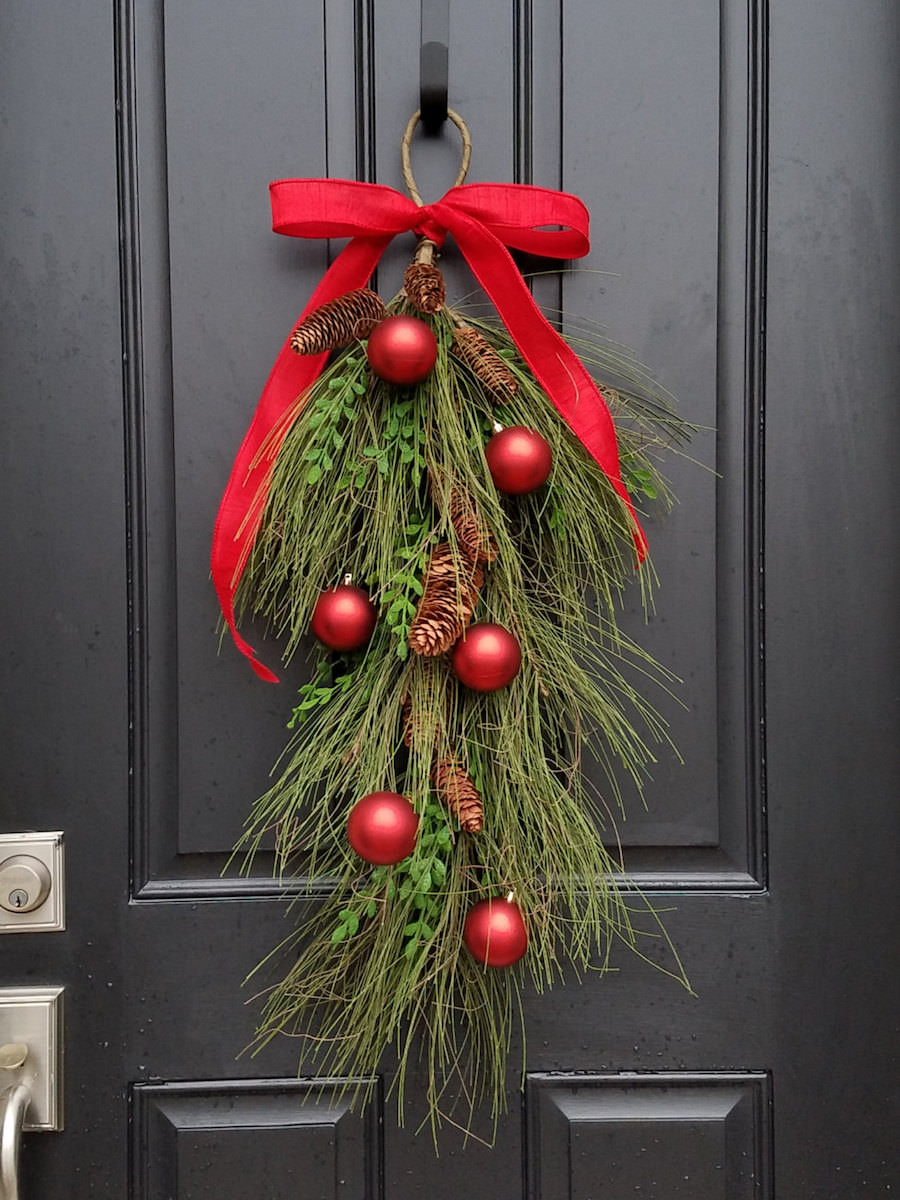 Pinecones, red ornaments and evergreen needles — it doesn't get more festive than that! | via Etsy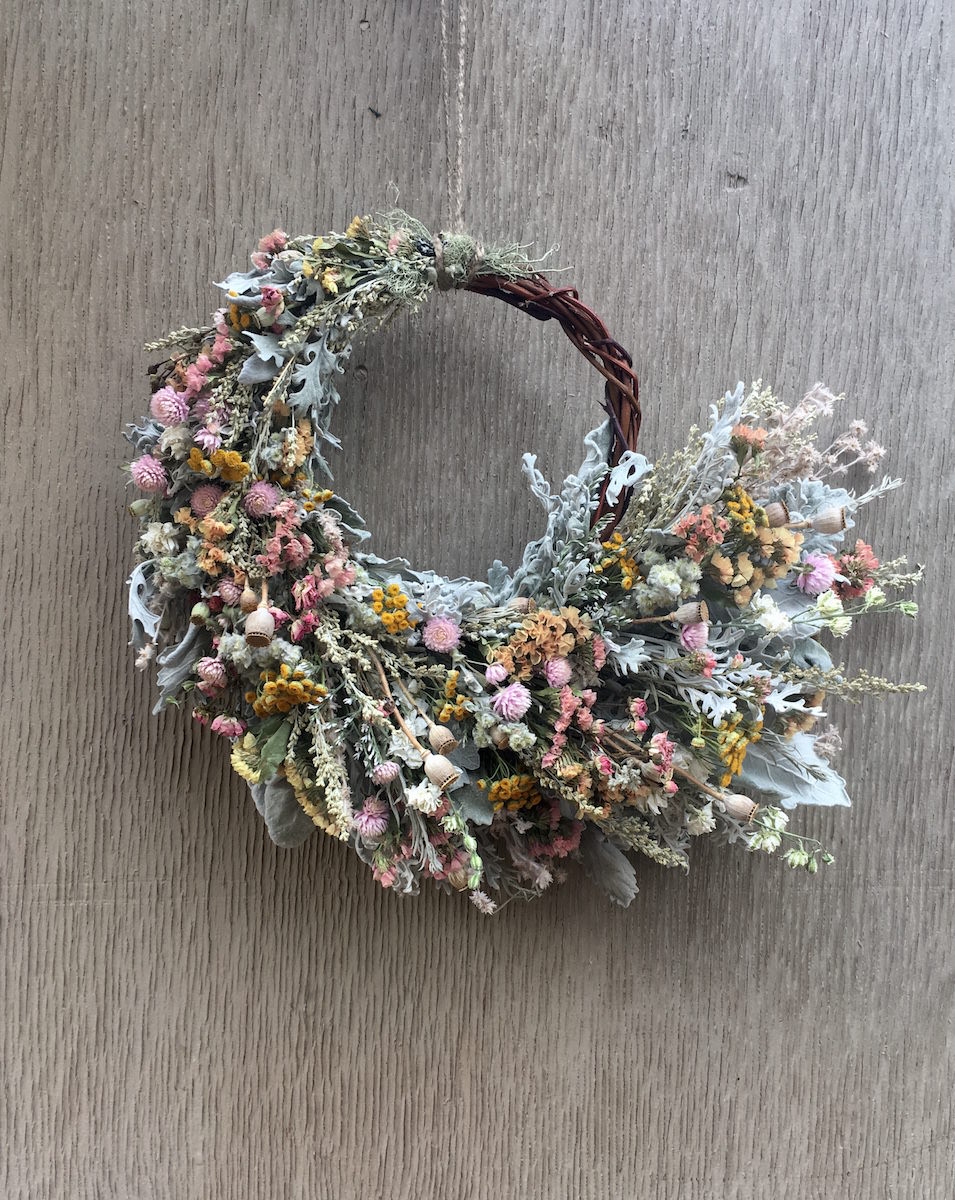 We love the pastel colored blooms on this asymmetrical wreath, which is one in a series of "Game of Thrones" inspired designs! | via Killing Frost Farm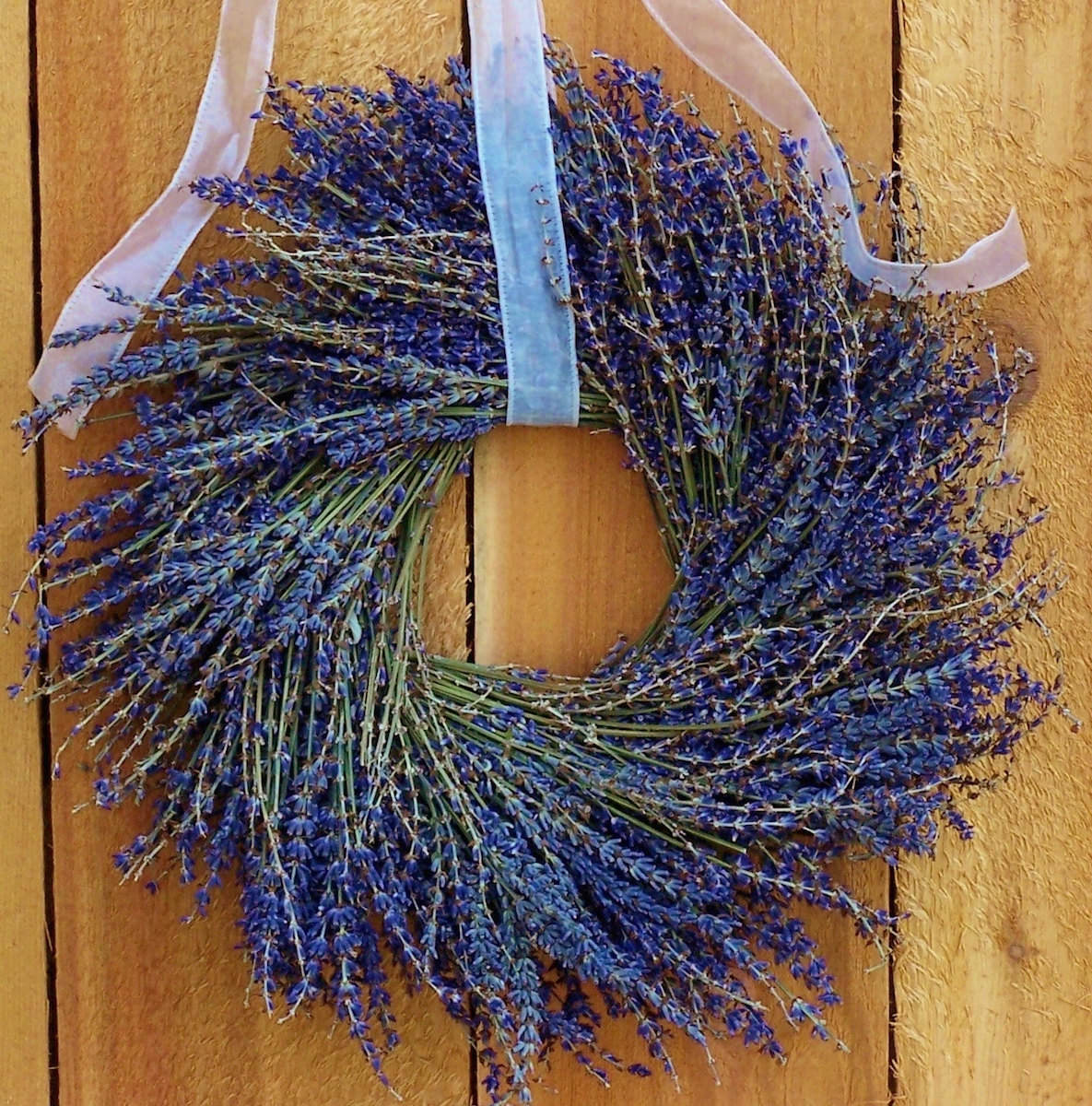 If only we could smell through the screen, this gorgeous lavender wreath is sure to bring a delightful aroma to your reception. | via Etsy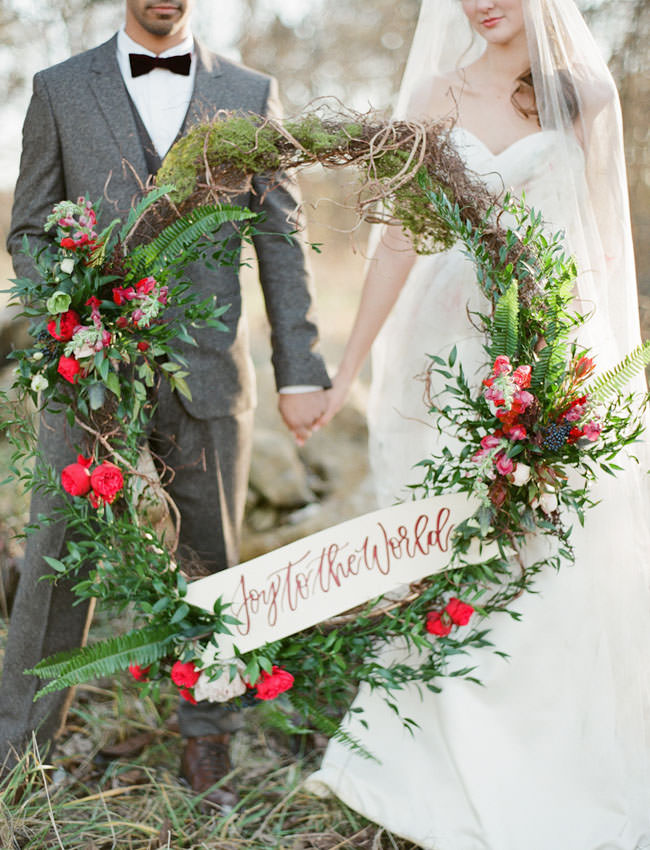 This oversized wreath with red garden roses and ferns is simply swoon-worthy! | via Green Wedding Shoes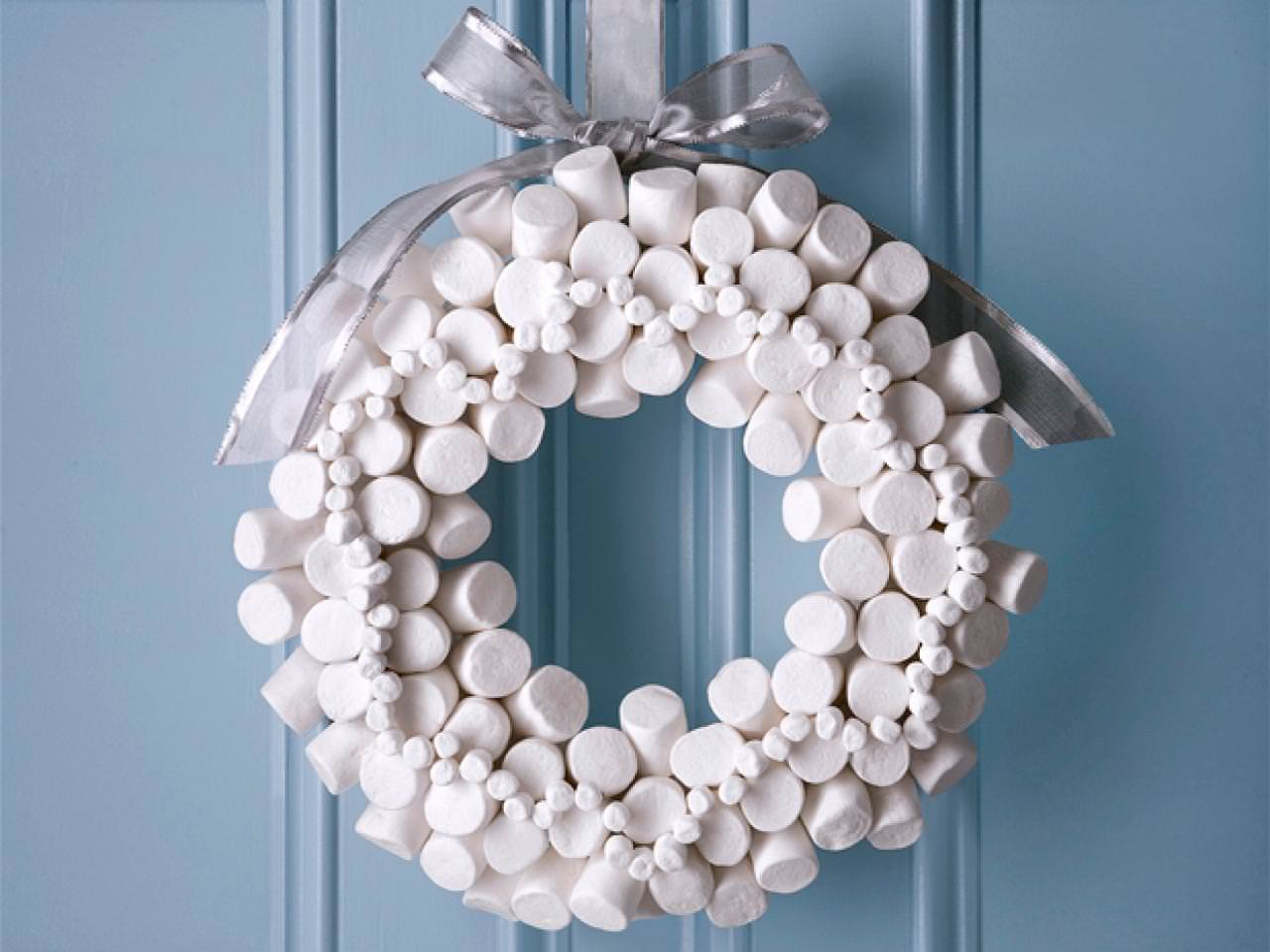 Marshmallowy and bright, this snowy-white wreath is begging to hang above the dessert table. | via Food Network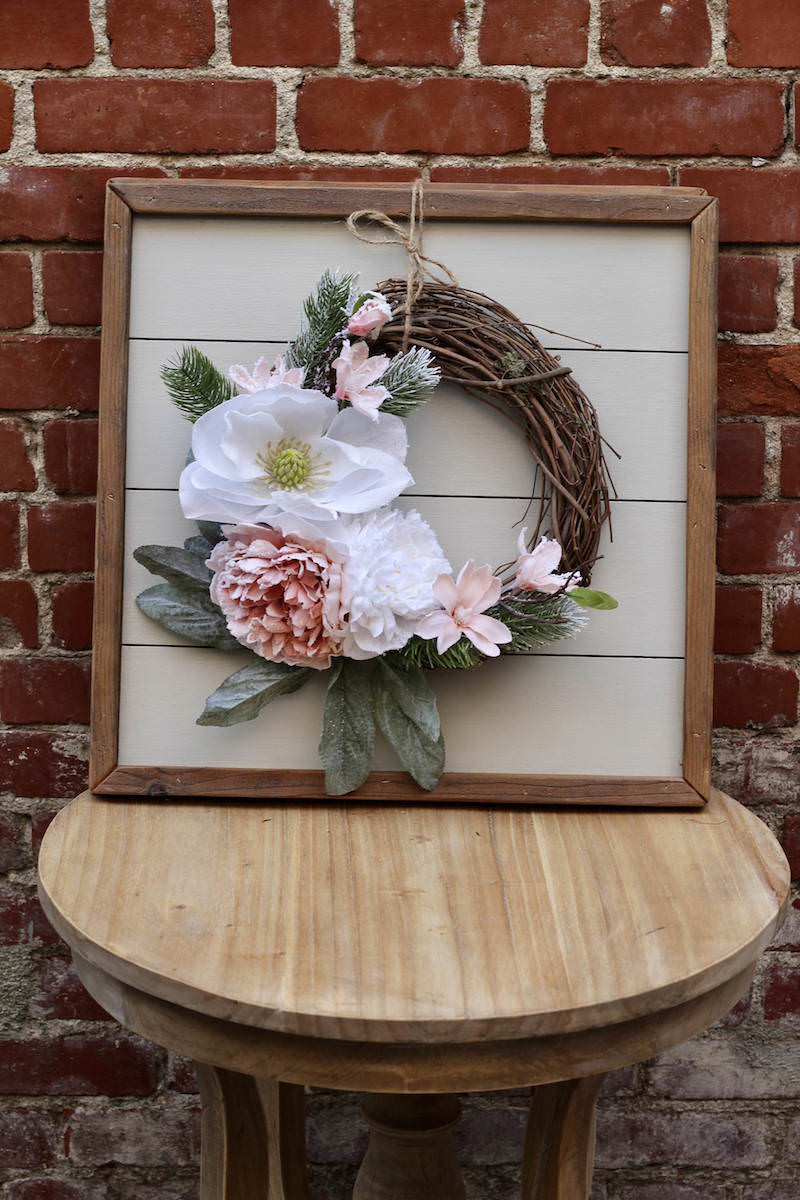 This pretty floral wreath with frosted peonies is the perfect manifestation of winter glam! | via Etsy
*Editor's Note: This post contains affiliate links. Each time you purchase an item via our affiliate links, Love Inc. is receiving a small percentage of the sale, thus you are helping our small, equality-minded business grow and allowing us to provide more content for YOU! Isn't that just fantastic?