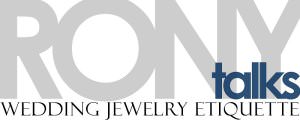 Though this may appear to be a redundant question, in today's inclusive world of marriage and proposals, it is anything but simple. In the past, a straight couple had set roles: man meets woman, man and woman fall in love, man proposes to woman, woman wears diamond engagement ring, man and woman get gold bands at wedding and live happily ever after. 
Today's dynamic has significantly changed. Not only are we seeing women being more assertive and wanting to propose to men, but with same-sex couples of two women or two men, no "one" person has a defined role for being the proposer or proposee anymore. I find two types of couples leading to a proposal: Couple A has the "romantic," where one wants to surprise the other with a ring and proposal as written in storybooks. There is no set rule which one in the couple will play what role. I have been approached many times by the more timid person in a couple wanting to be the one asking the loved one for their hand in marriage.
Couple B are more calculated and thought out. These couples are becoming more the norm. Couples who sit down and discuss the opportunity of getting married and what it entails. They want to get engaged and go looking for rings together. The fascinating thing I find here is that both will discuss freely with me the rings they want, yet they end up making the purchases  independently of their partner, in order to get the element of surprise.
If the example of Couple B happen to be a same-sex couple, I have actually had many couples where one proposed, very romantically, very joyous and tearfully. And while the second partner says yes, they in turn still want to do a surprise proposal as well (at another time of course), and chose a different setting to propose. There is something very powerful in each of the couple asking: "Will you marry me" and having the satisfaction of hearing, "Yes!"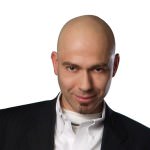 New York-based jewelry designer Rony Tennenbaum has 25 years of experience in jewelry design and manufacturing. His line of same-sex engagement and wedding rings launched in 2008 with much success. Discovering his fashion-forward designs were liked by hetero couples as well as same-sex couples has encouraged Tennenbaum to continue developing jewelry for an inclusive audience. He is committed to helping couples translate their sentiments of commitment into meaningful elegant and classic, gender-neutral, environmentally friendly and American-made rings symbolizing their unique love. To learn more about Rony Tennenbaum and his work, visit http://www.ronytennebaum.com.