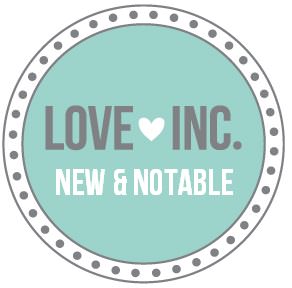 Here at Love Inc. we love celebrating the up-and-comers as much as the seasoned pros and will be dedicating an entire section to the new and notable in our first digital issue, set to hit the virtual newsstand in January.
We're searching all across the country for those with less than three years experience with their own company yet who have completely blown the industry gates down with their skills. Want to nominate someone to be listed amongst the new elite? Email us a short description of the person or team and their accomplishments, along with images of their work. Please note, we will only feature vendors who love working with both straight and same-sex couples. We're on the hunt for the following categories: photography, catering, floral design, stationery, cake/desserts, event planning/design.
Thank you in advance for your submissions and best of luck to the nominees!