The childhood whimsy of playing in a treehouse combined with the trendiness of tiny houses and the popularity of Airbnb wedding venues created the ideal setting for this wedding inspiration shoot. Tucked away in the southwest woods of Washington state near Portland, Oregon is a treehouse surrounded by forest that served as the location for this rustic wedding session.
Taking full advantage of the small yet beautiful space, the wedding scene was set, starting with a vow reading in the woods with the real-life couple. Lush greenery all around paired with the earth tones of the treehouse gave vibrancy to the shades of red and pink used to decorate the space in the form of flowers. A chandelier hung under the treehouse above the picnic table set with simple white linens and place settings and accented with white and red flowers on each place setting. A small jar filled with pink and yellow flowers was set at either end of the table.
The couple posed for wedding portraits on the balcony of the treehouse, enjoyed s'mores and cuddled wrapped up in blankets by the firepit that created the ideal scene for an intimate elopement.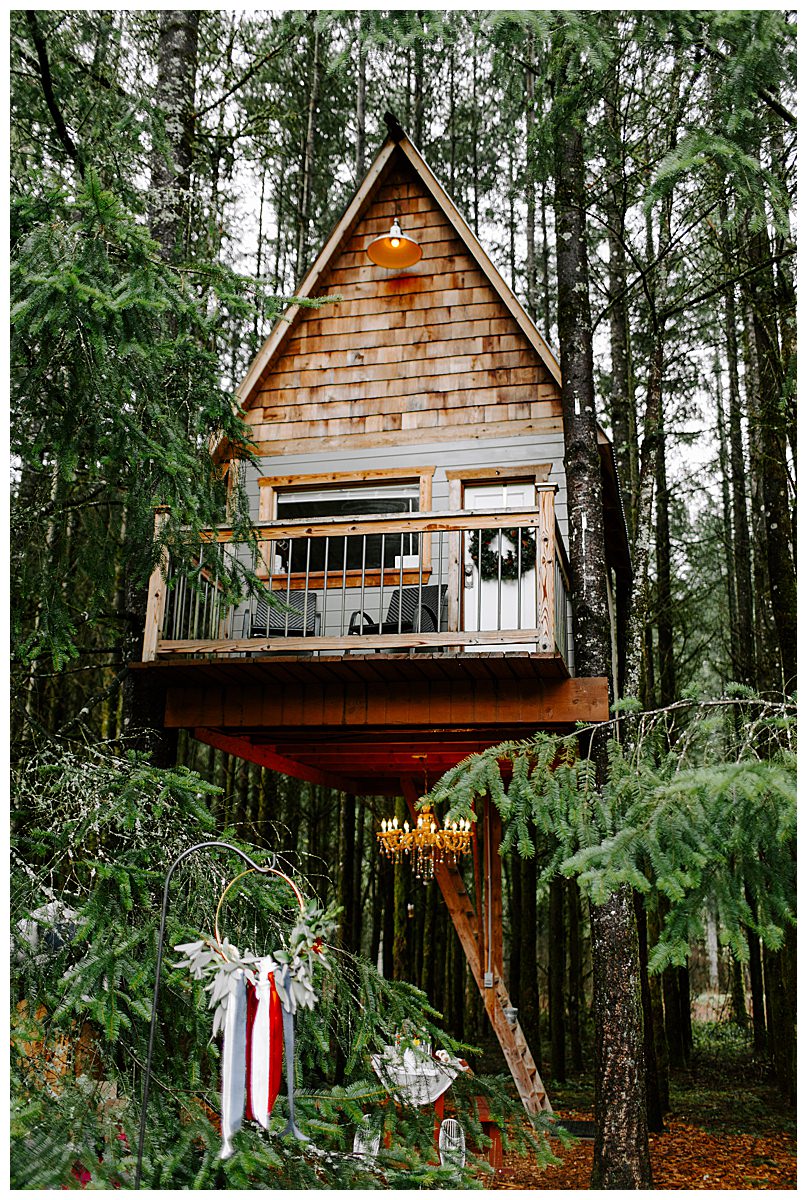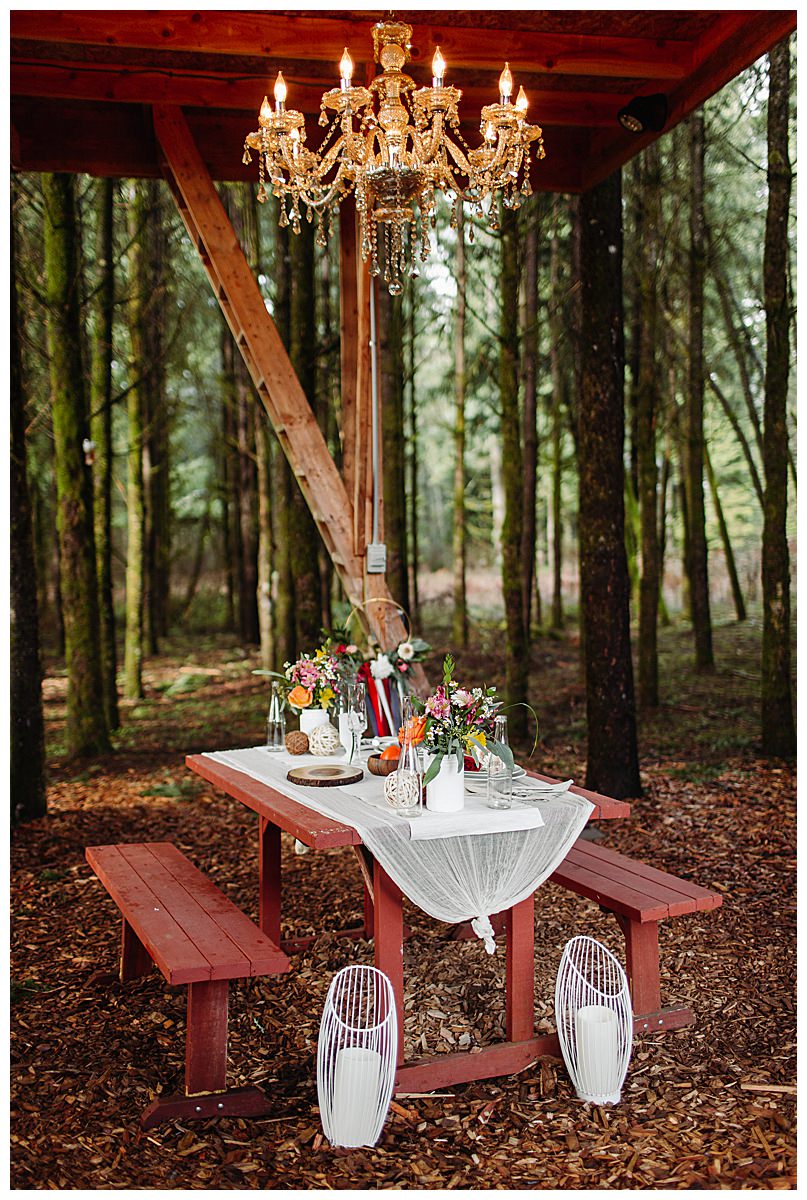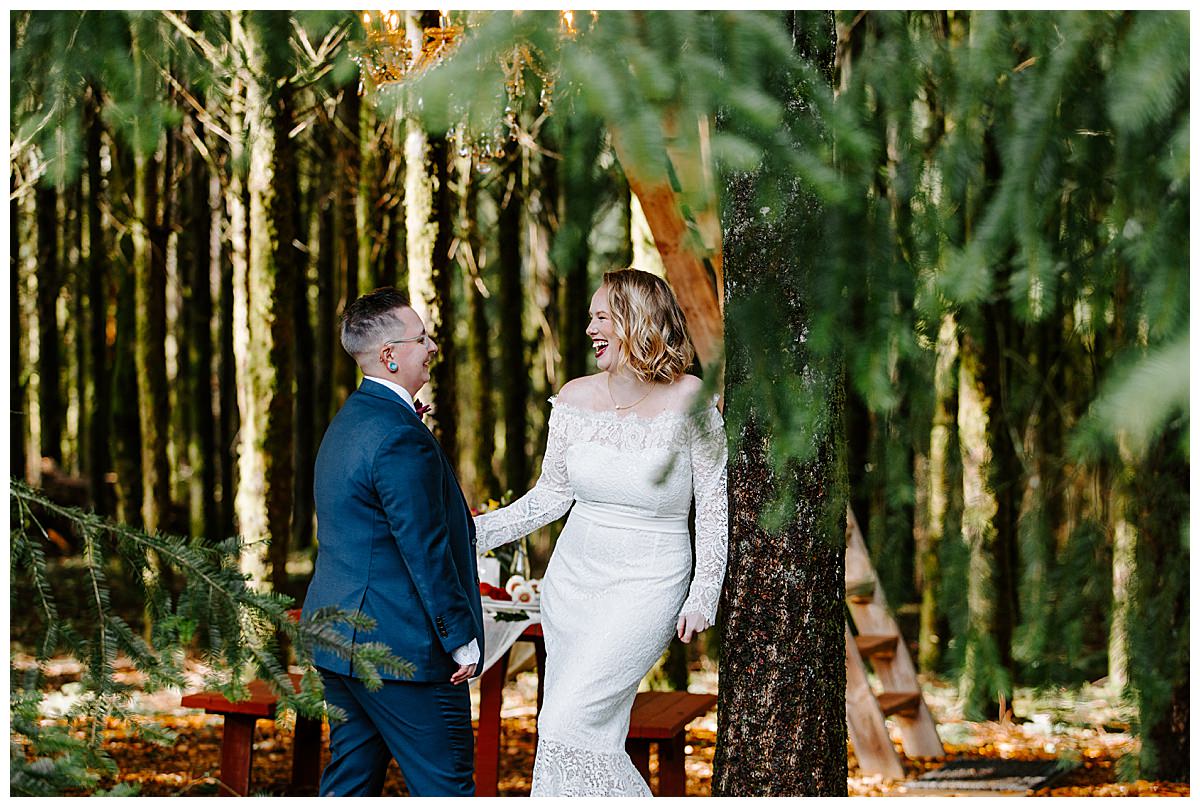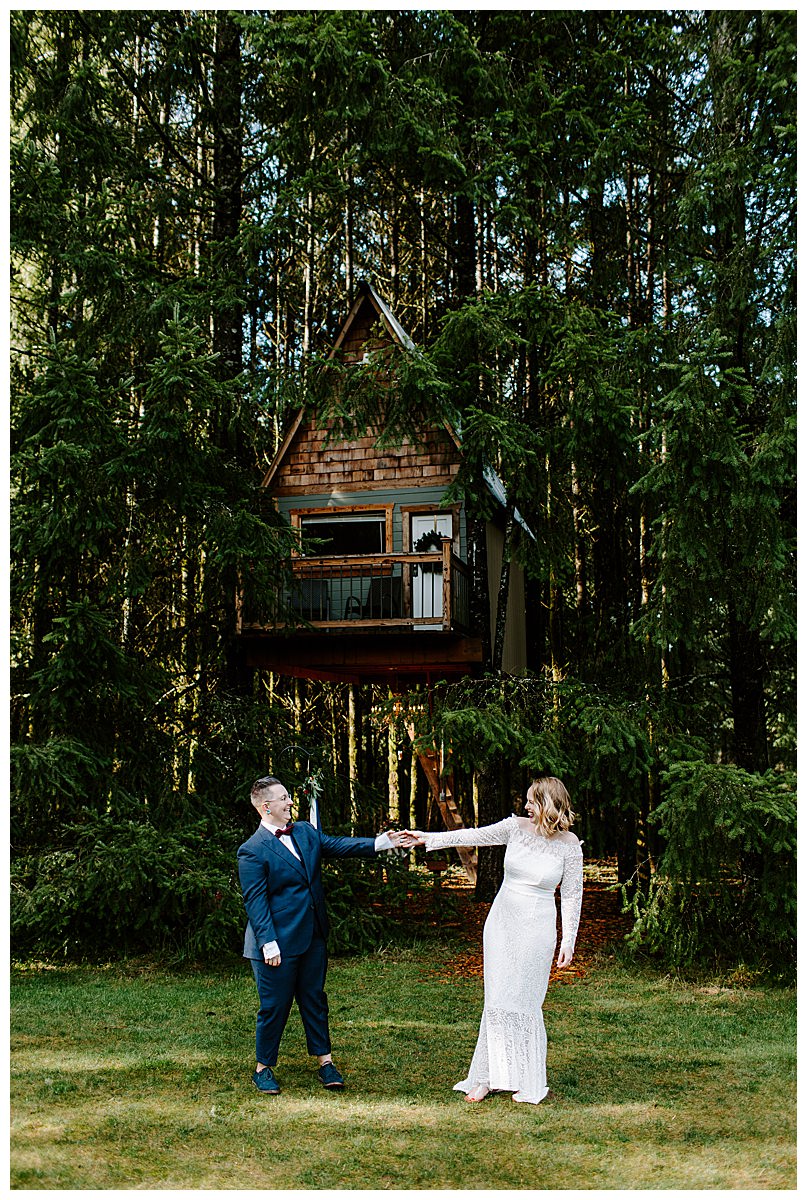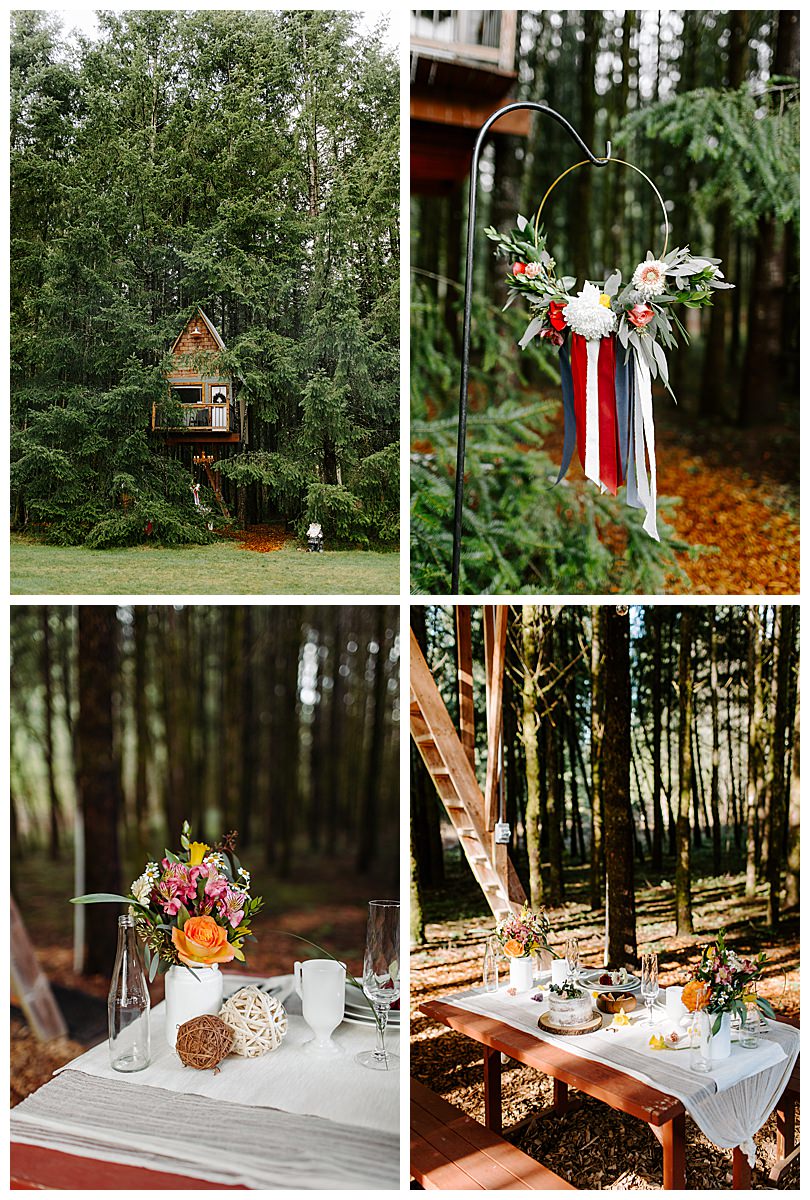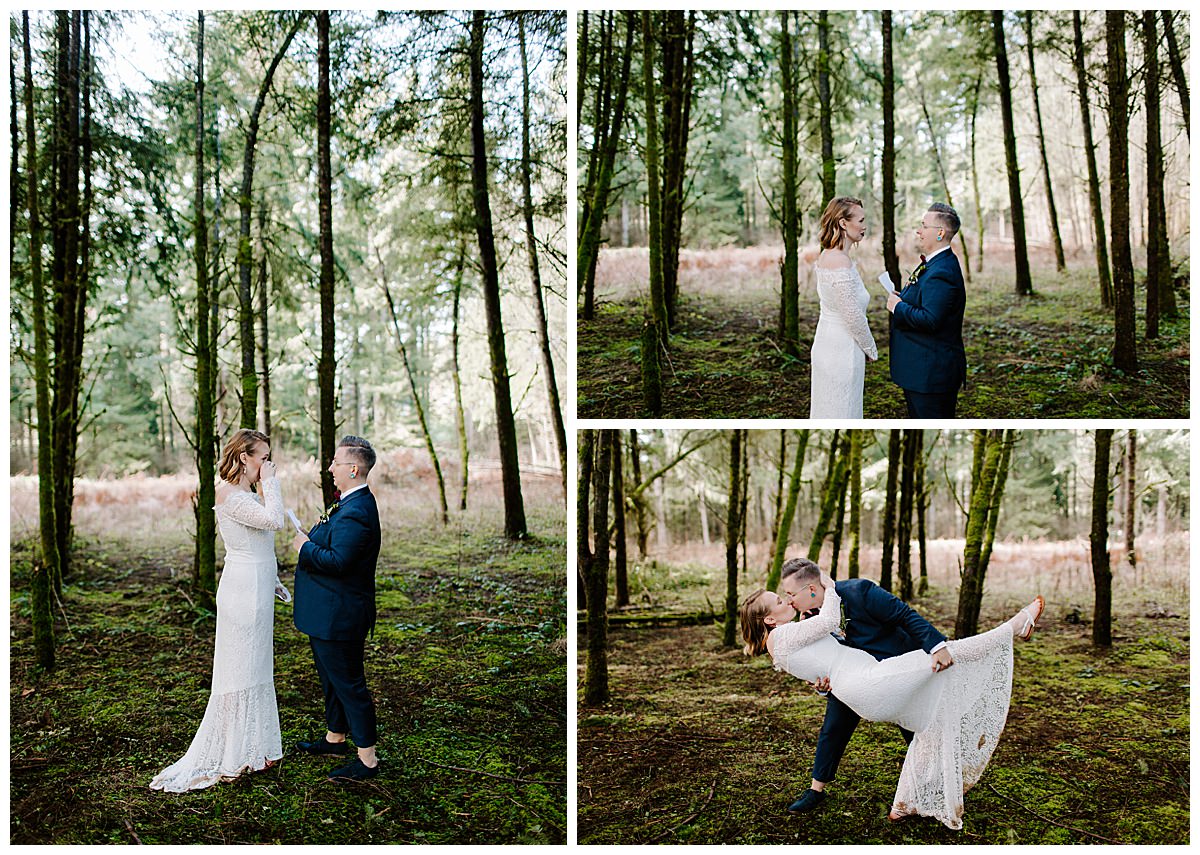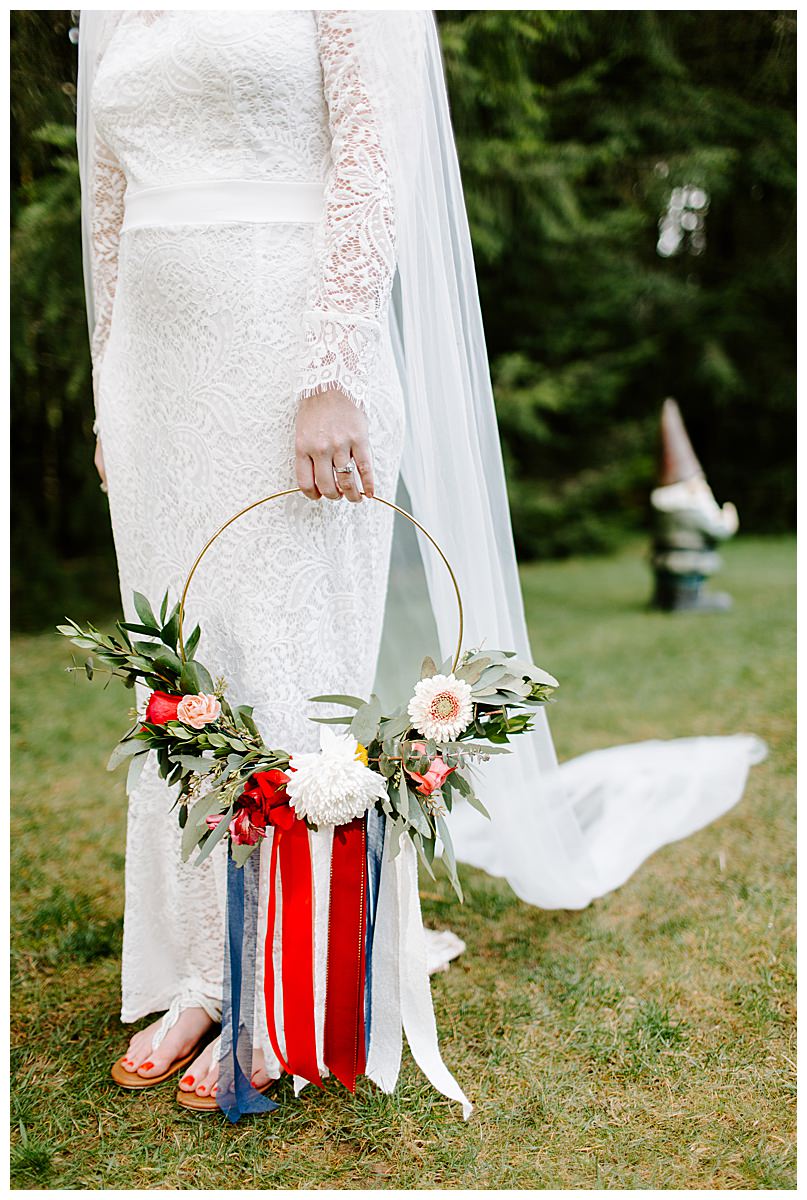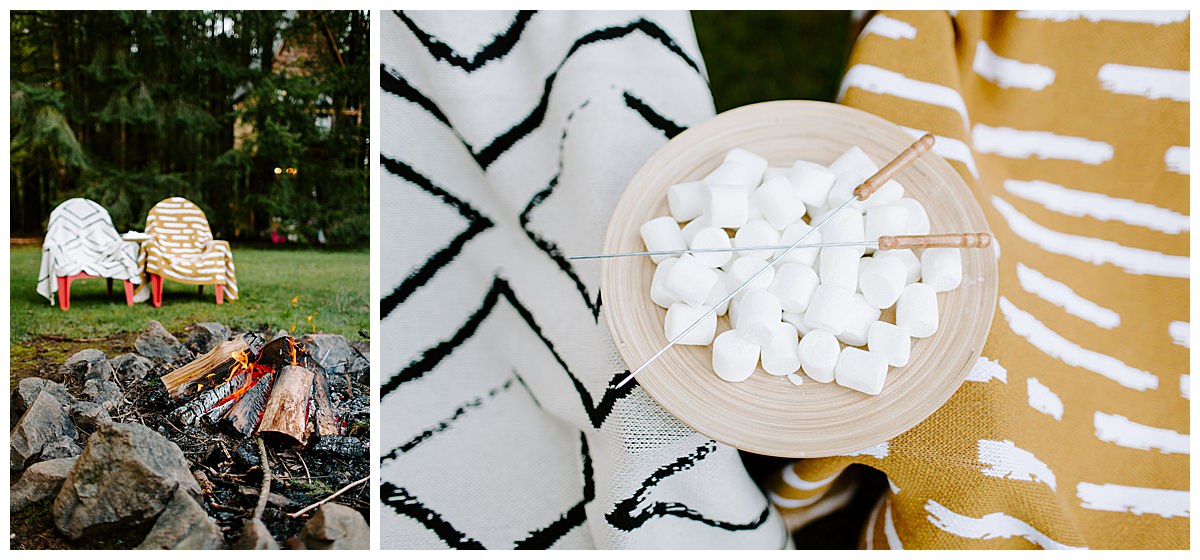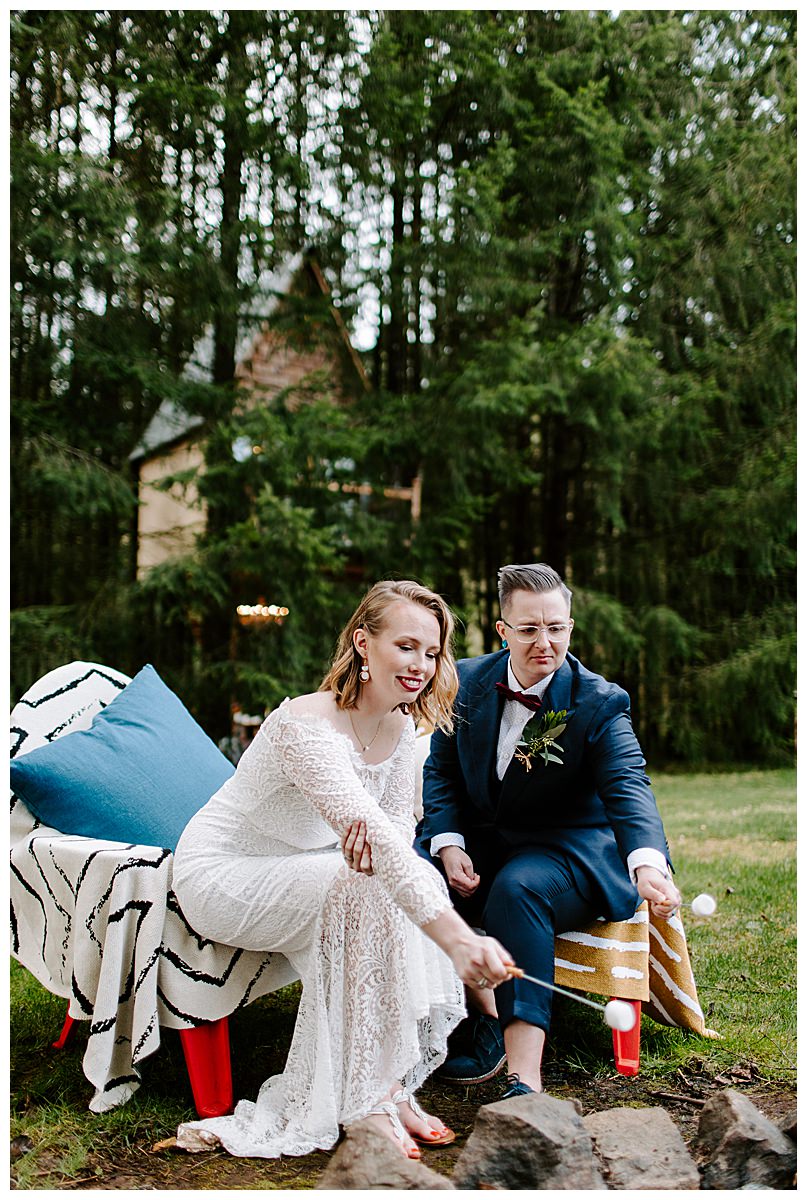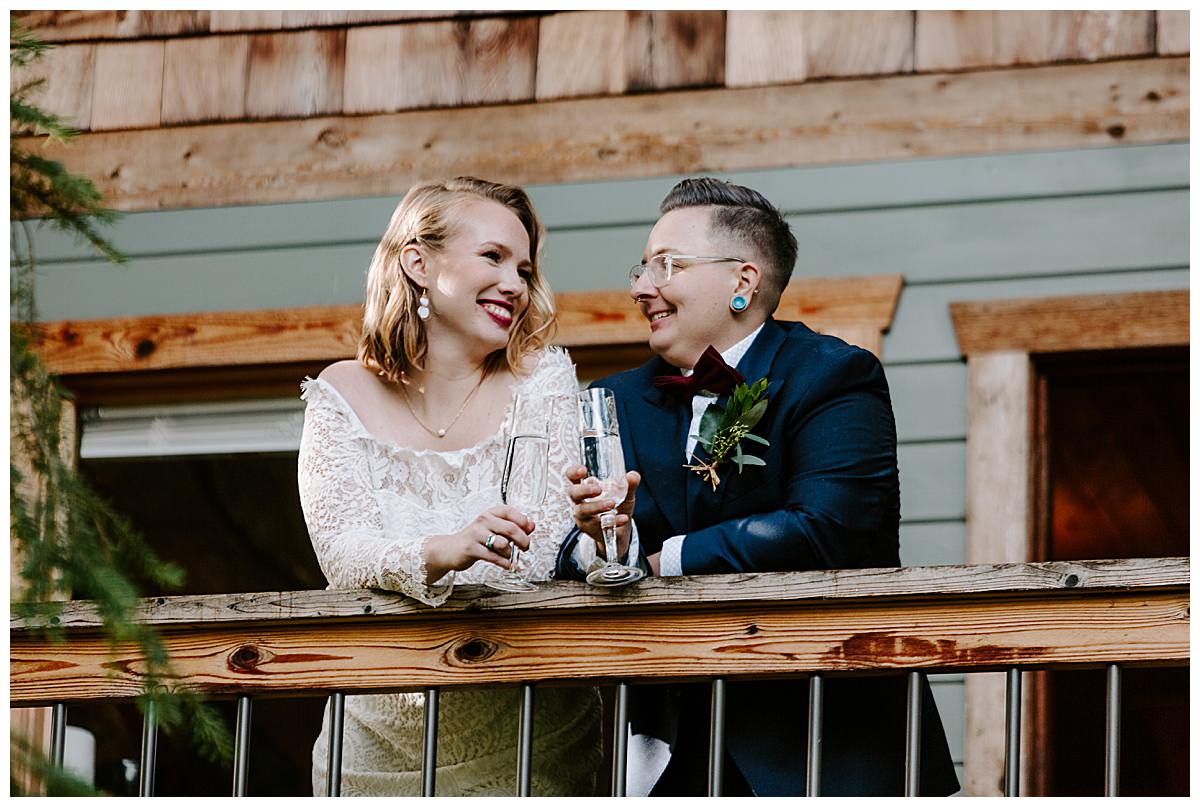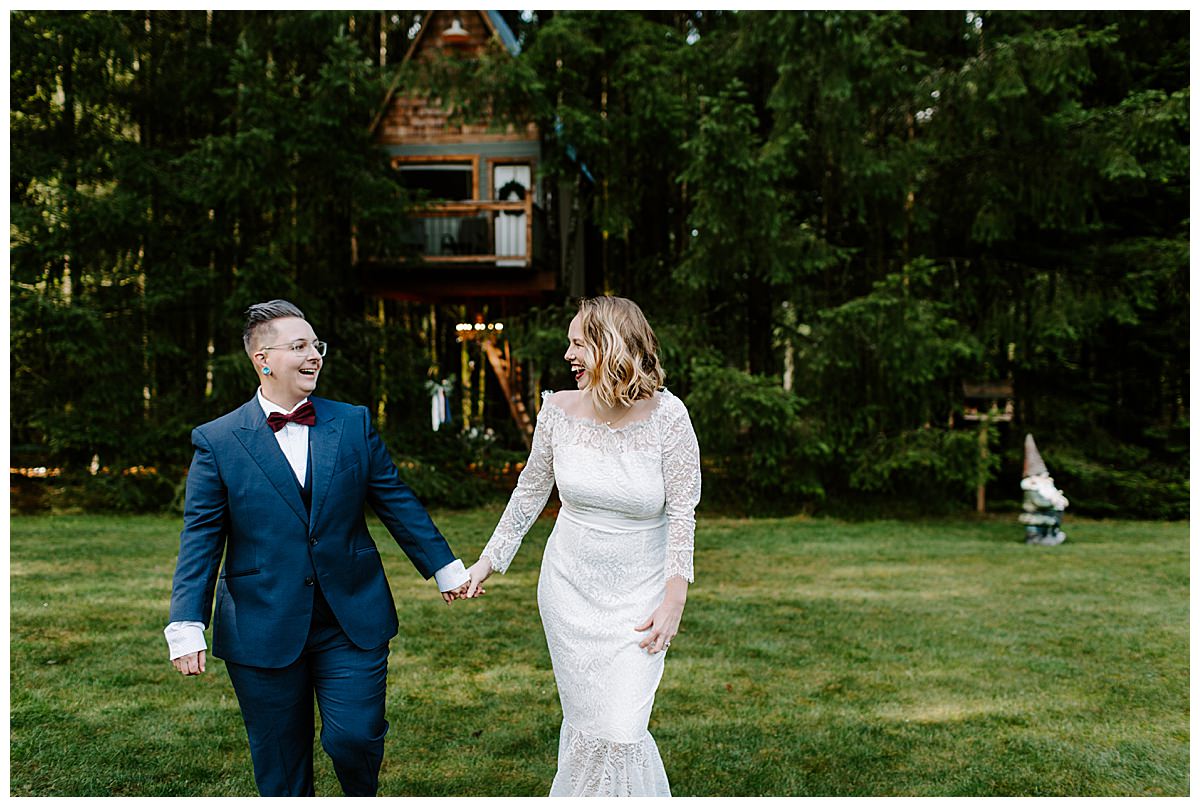 Written by Emily Rochotte