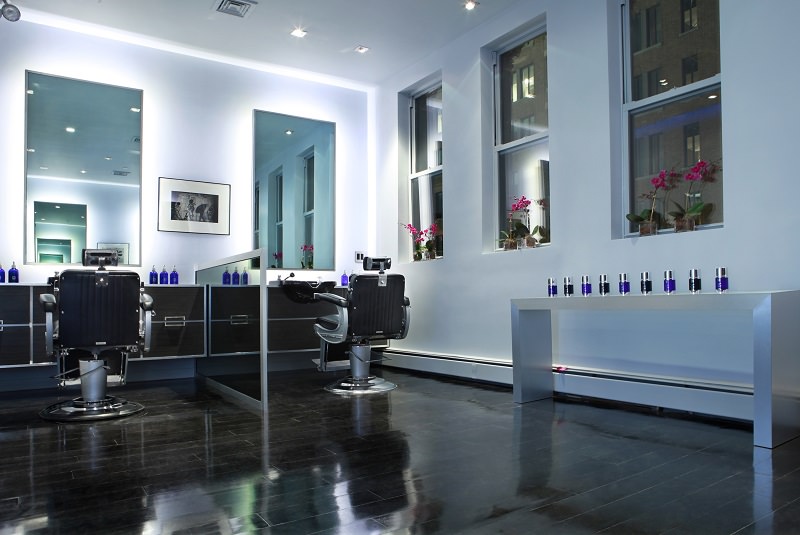 While we may no longer enlist in the old-school barber shop tradition, that doesn't mean you should resort to walking into the nearest unisex salon and getting a cut from a stranger. Particularly for your wedding day.
Before the month of your wedding, you'll want to establish a relationship with a barber so you're not risking a bad cut for the big day. Not sure where to start? Follow our tips to finding your salon soulmate:
Atmosphere: Grooming should be a relaxing experience. Whether you prefer a more basic, to-the-point shop or handsome interior design complete with complimentary beer, you should feel at home.
Products: A peek at the products they use will tell you a lot about their commitment to quality. Consider cheap sprays and gels as big red flags.
The Barber: It goes without saying that you want to feel comfortable with the person who has a pair of scissors to your neck. However you want to make sure they know what they're doing. If the first thing they ask is what number you want on the sides, do not sit in the chair. Relying merely on clipper guards is a surefire sign that they're clueless and lazy. A solid barber will ask what style you're looking for and will seek feedback as he/she works. When it comes to your coif, communication is key! Also be sure to check out their personal style: never get your hair cut by someone who has a bad haircut.
Photo courtesy of Hommage Atelier