Your honeymoon is a perfect opportunity to upgrade your luggage, and ROAM Luggage is a fantastic option for honeymooners who want to travel in style and comfort.
One of the standout features of ROAM that I'm obsessed with is the ability to customize your luggage according to your preferences. As a newlywed couple, you may want to showcase your new initials or a design that reflects your unique style. With ROAM, you can choose your own colorways to create a one-of-a-kind luggage piece that will make your honeymoon even more special (I love the idea of mixing and matching colors to create a piece that's reflective of your wedding colors!).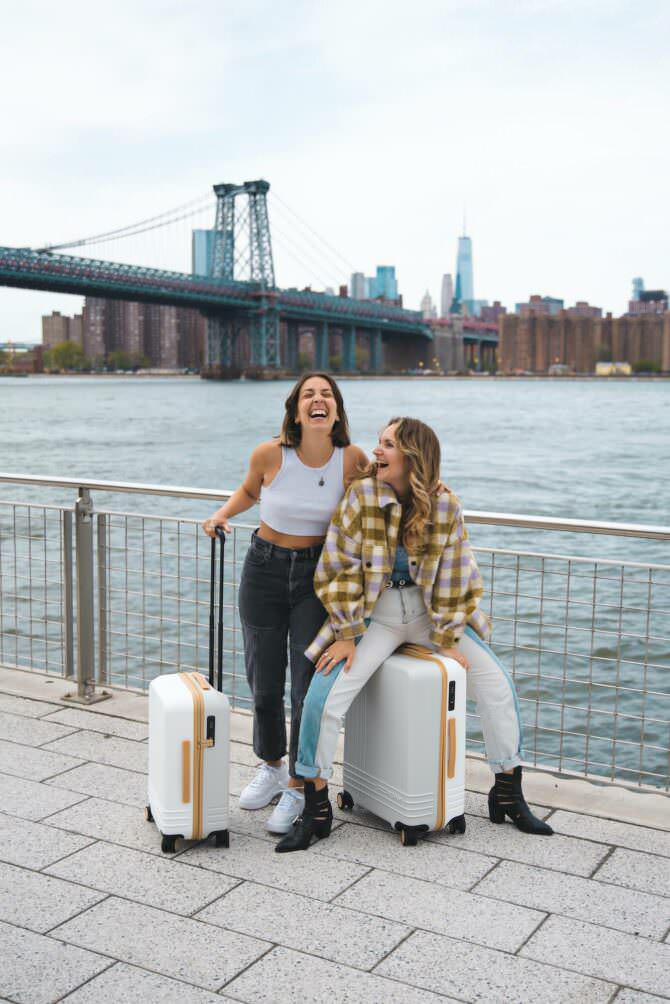 And, hey, if design isn't your forte, they also recently introduced their Ready-Made collection, a stylish, small-batch collection of designs that pay tribute to the most underrated destinations in the world.
In addition to their chic look, ROAM Luggage is made with high-quality materials that can withstand the wear and tear of travel. This is especially important for honeymooners who may be traveling to multiple destinations and want to make sure their luggage can keep up. You don't want to be stuck with a broken suitcase during your romantic getaway!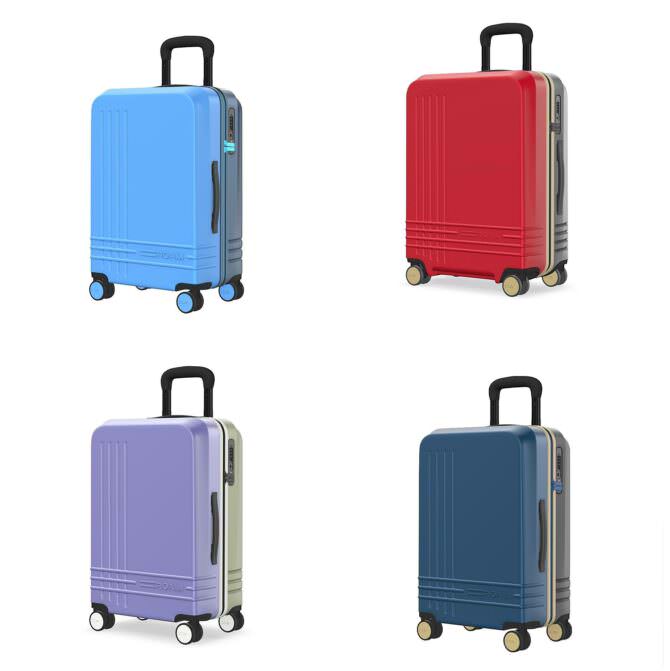 ROAM also offers different sizes and styles of luggage, including two different sizes of carry-ons ($550 -$575)and check-ins ($595-$650), plus backpacks ($275-$350), duffels ($295-$325) and totes ($125-$250). This means you can choose the perfect option for your specific honeymoon itinerary — whether you're heading to a tropical beach or a bustling city, ROAM has a luggage piece that will meet your needs.
Bonus, for honeymooners who care about the environment, ROAM Luggage is committed to sustainability. They use eco-friendly materials and processes, and their packaging is 100% recyclable. This means you can feel good about your luggage choice and minimize your impact on the planet. They're also handmade right here in the U.S.
So if you're looking to level up you luggage game, be sure to check out roamluggage.com!
Photo credit: @27Travels