Light streamed through Manhattan's midtown skyline across the river from Long Island City, where Cassie Castellaw Photography captured Dustin and Steven's candid engagement photos. The grooms-to-be were glowing as they walked hand-in-hand along the waterfront where they've spent many memorable moments together over the past few years. "We chose Long Island City because it was in front of our first home that we lived in together," Steven says. "It had an amazing Manhattan view, and it will always be our special place." We love everything about this engagement session, from their contagious smiles to the way they hold onto each other as if they couldn't possibly ever let go.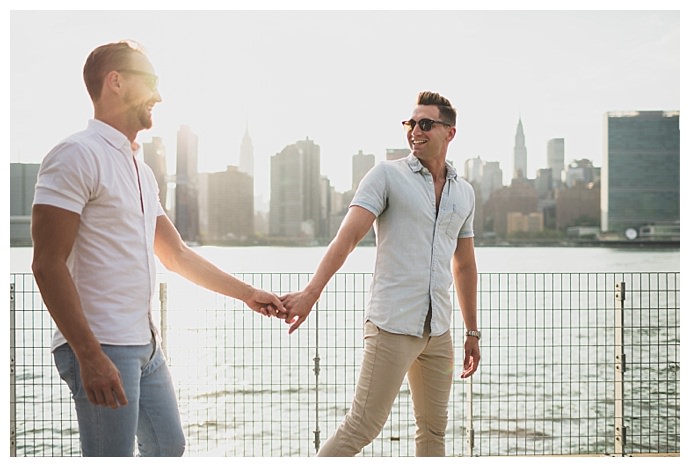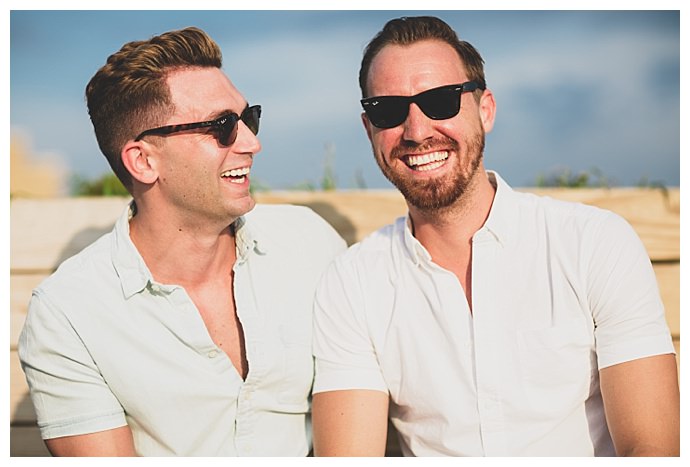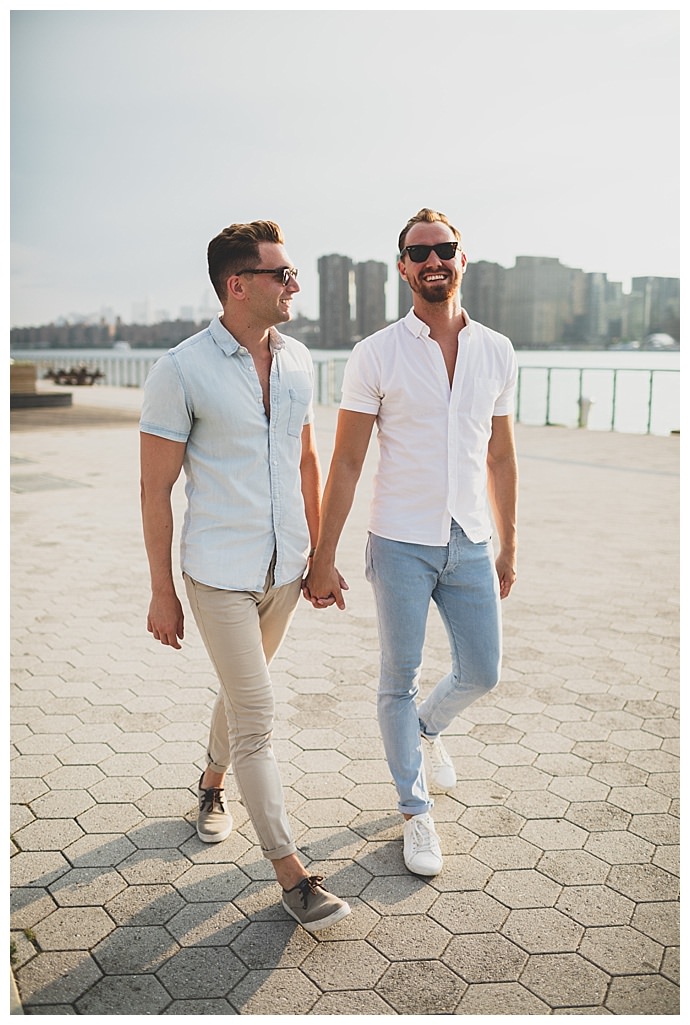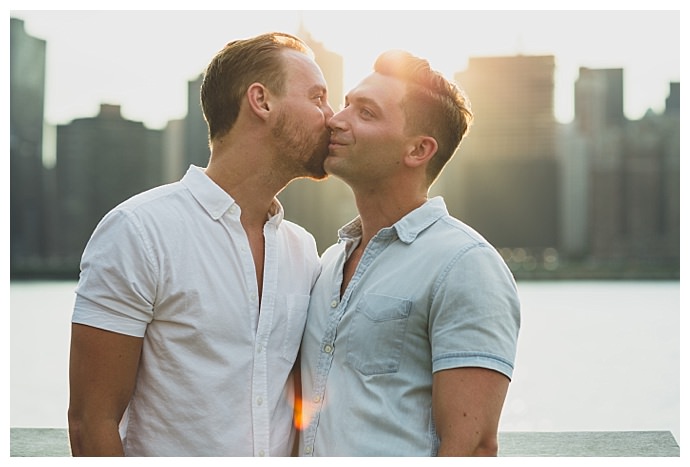 The Love Story
For his birthday, Dustin got one of the best presents he could have asked for. He just didn't know it yet. Dustin was out in New York City celebrating his birthday when a mutual friend introduced him to Steven. They hit it off immediately, and it wasn't long before they headed to The Hamptons on their first vacation together for a long weekend with their friends. It was there that Dustin realized what they had was special. "I knew it was a forever kind of love," he says. Soon after, they moved in together in an apartment in Long Island City, just across the East River from Manhattan. "As soon as we were living together for one week, I knew I could never live with anyone else," Steven says. "We immediately became our own family."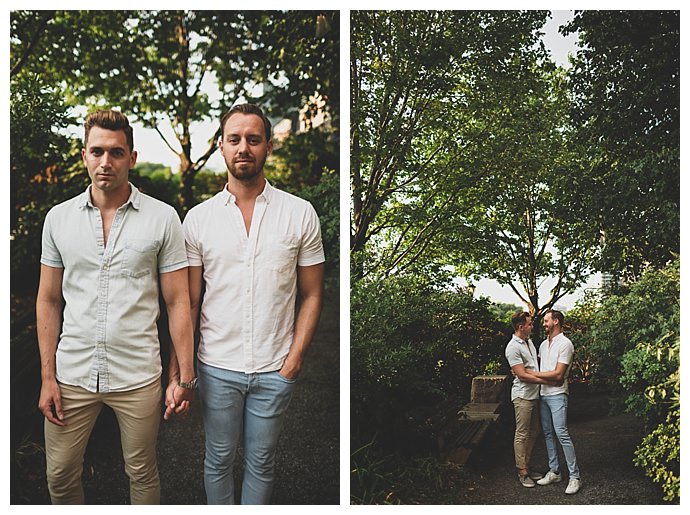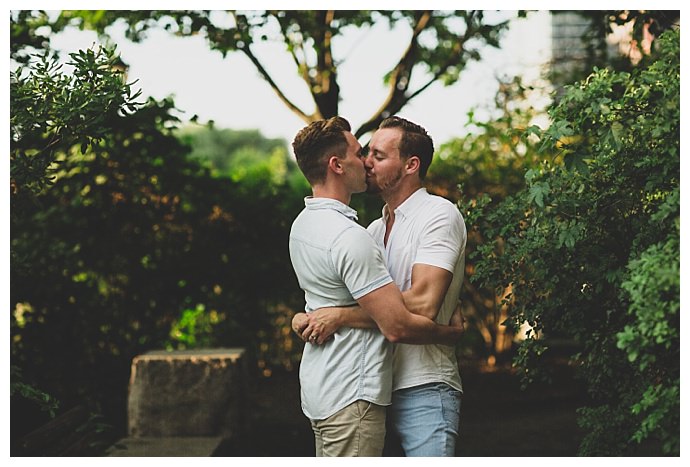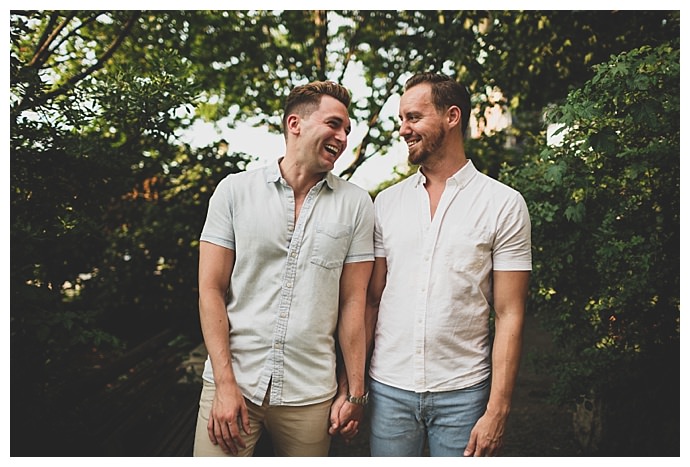 The Proposal
Two years after they started dating, Dustin and Steven were back in The Hamptons when Steven proposed during a bike ride. "We both ugly cried," Dustin says. "I was surprised because I thought it was going to happen the week before and it didn't, so I just put it out of my thoughts. Then he asked, and I was surprised and elated and responded yes without hesitation." After the tears subsided, they hopped back on their bikes and rode back to the house where Steven had another surprise in store. "Our backyard was filled with friends and family," he says. "We partied together and played games, and we wished the night would never end. It was amazing."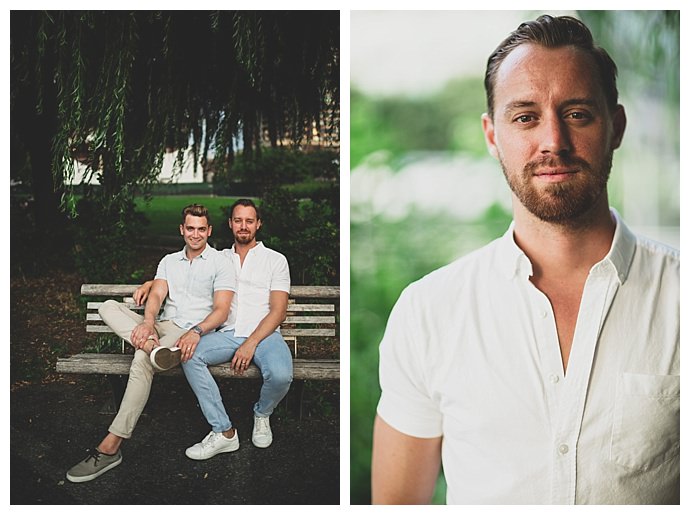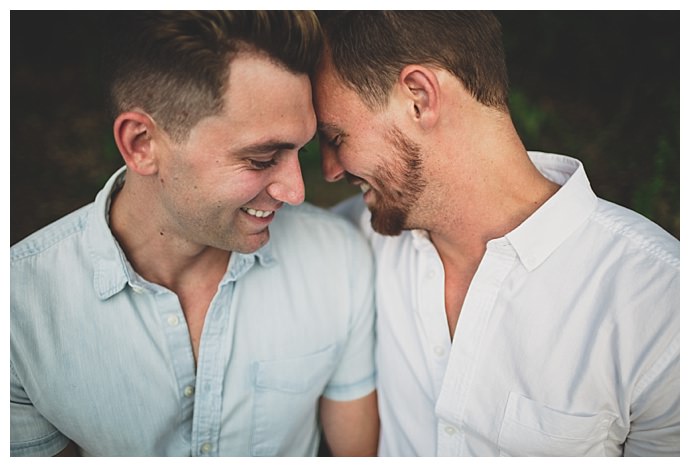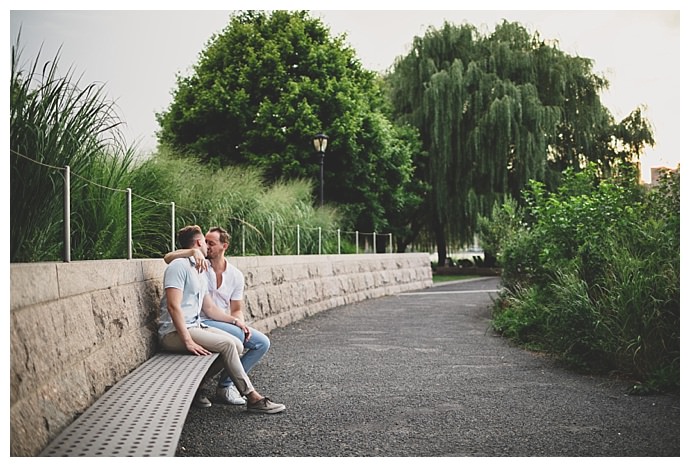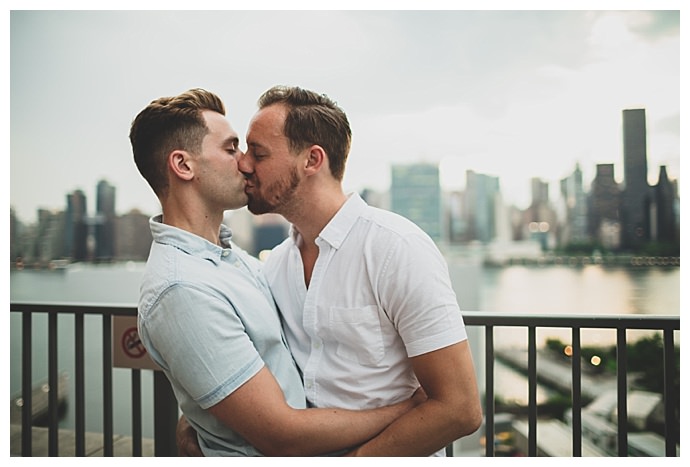 The Rings
Dustin and Steven have matching white gold engagement bands with two engraved lines that encircle the rings.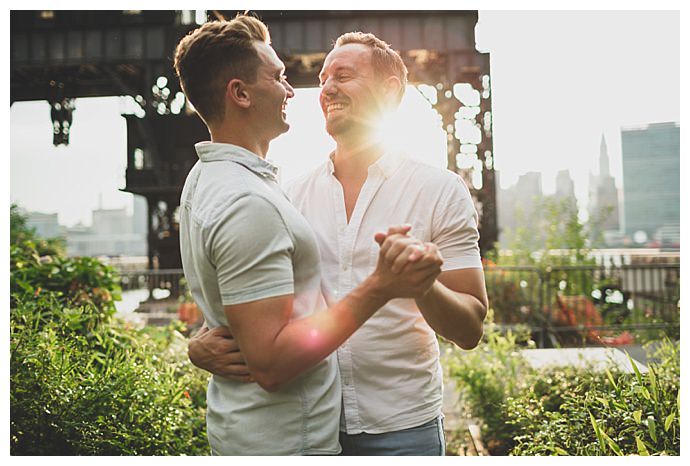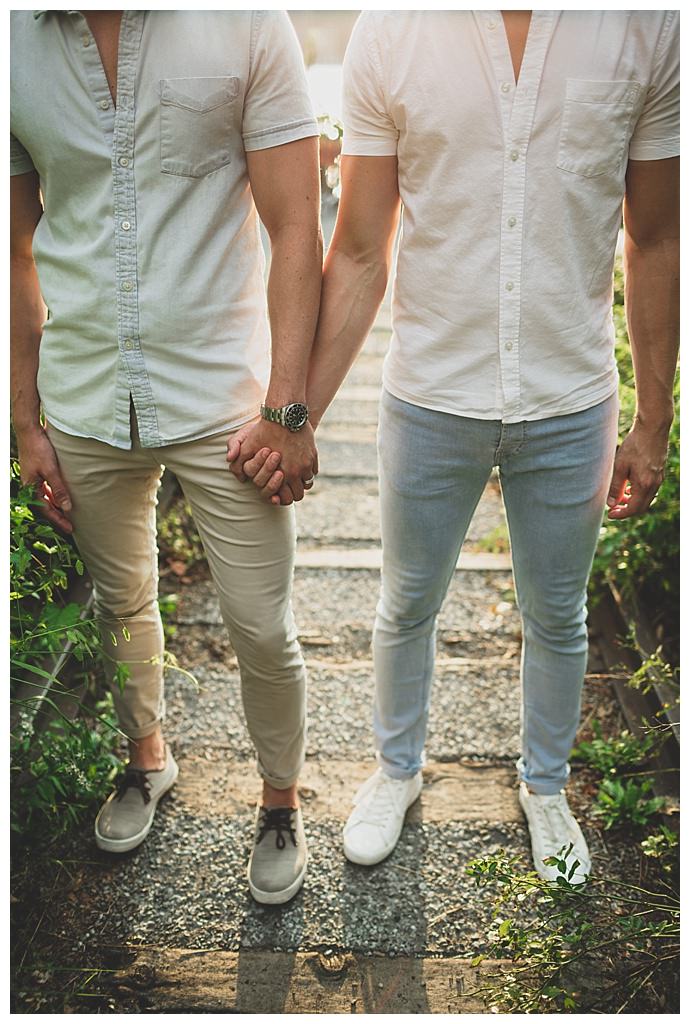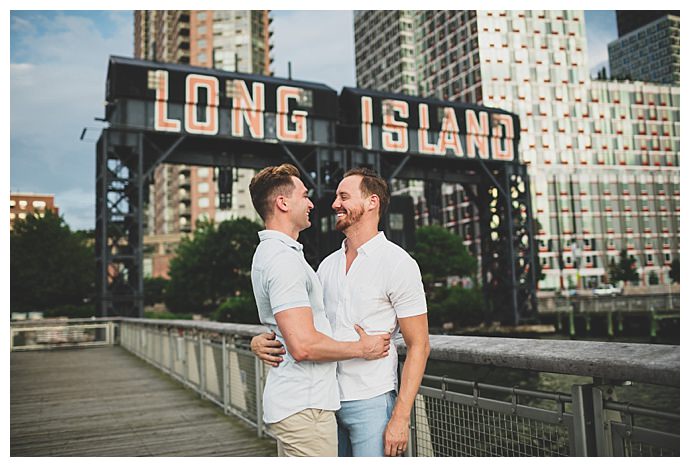 The Wedding Date: March 23, 2018