The results of a two-month national postal survey on marriage equality in Australia were announced yesterday, proclaiming 61 percent of voters were in favor of same-sex marriage, ushering in the celebratory new law which is expected to go into effect before Christmas.
"They voted 'yes' for fairness, they voted 'yes' for commitment, they voted 'yes' for love. And now it is up to us here in the Parliament of Australia to get on with it,"Australia Prime Minister Malcolm Turnbull told reporters in Canberra.
It was thrilling to see the rainbow-painted celebrations spill across our social media feeds last night as our Aussie friends rejoiced. We've rounded up some of our favorite shots of Australians celebrating the historic news, from emotional crowd gatherings with rainbow smoke and flags to landmarks lighting up with the pride.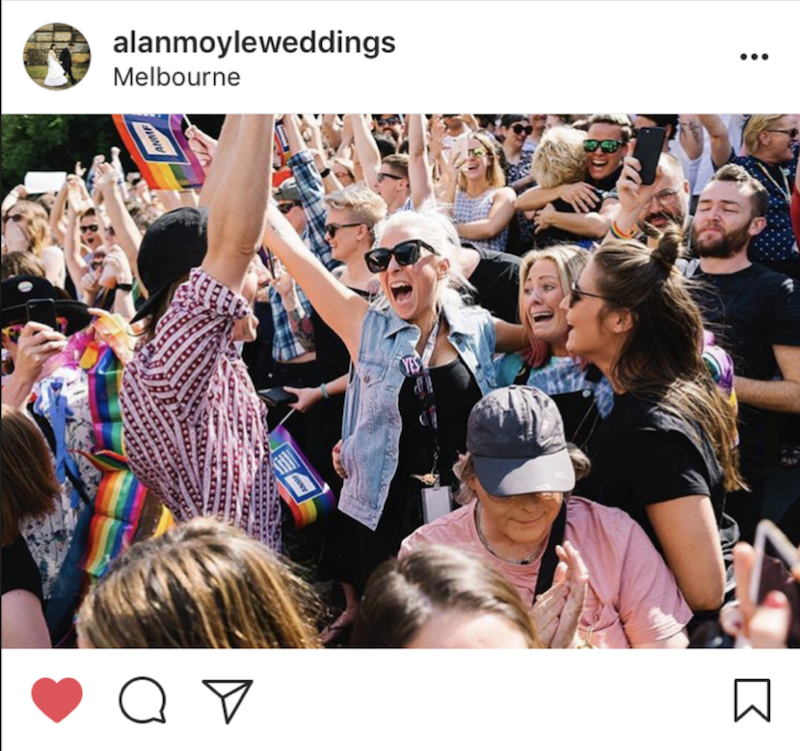 "Well done Australia. So excited for all the couple who will soon be able to marry in their home country!" says wedding photographer Alan Moyle, who captured this historic moment at the Melbourne announcement.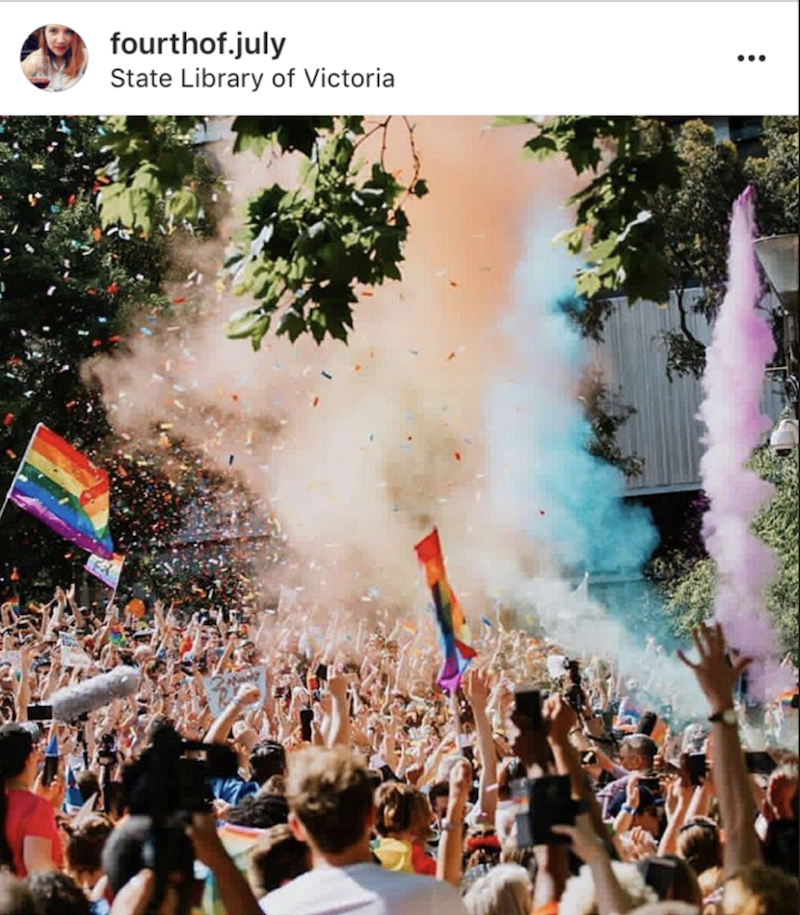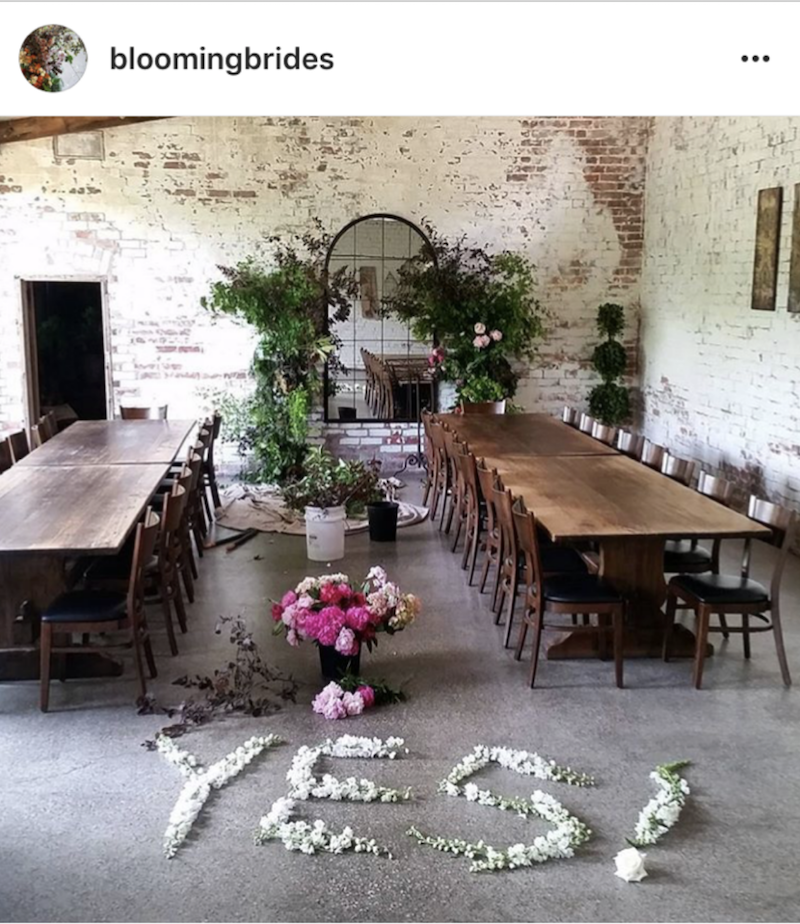 Floral company Blooming Brides writes, "Bump outs just got a whole lot fairer. Good move Australia!"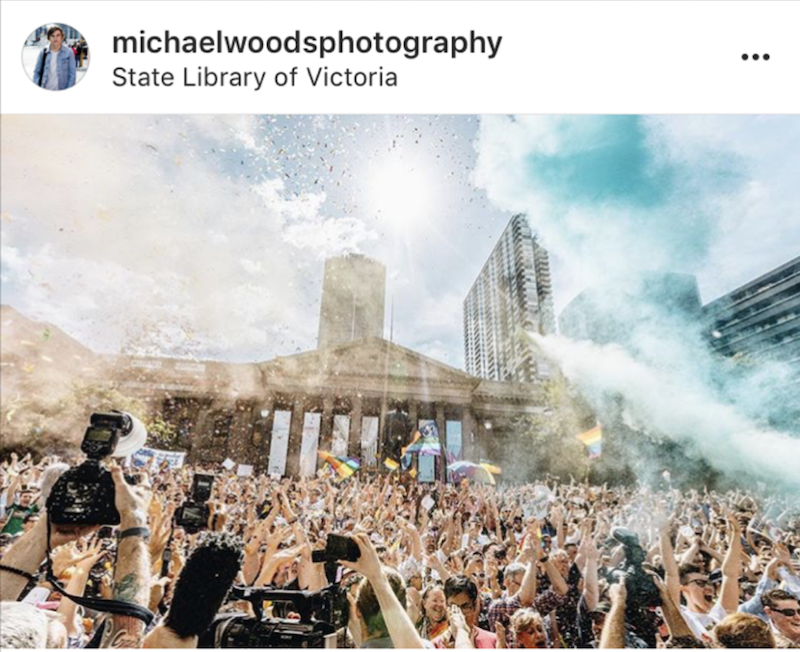 Photographer Michael Woods captured this exhilarating shot the moment that it was announced in Victoria.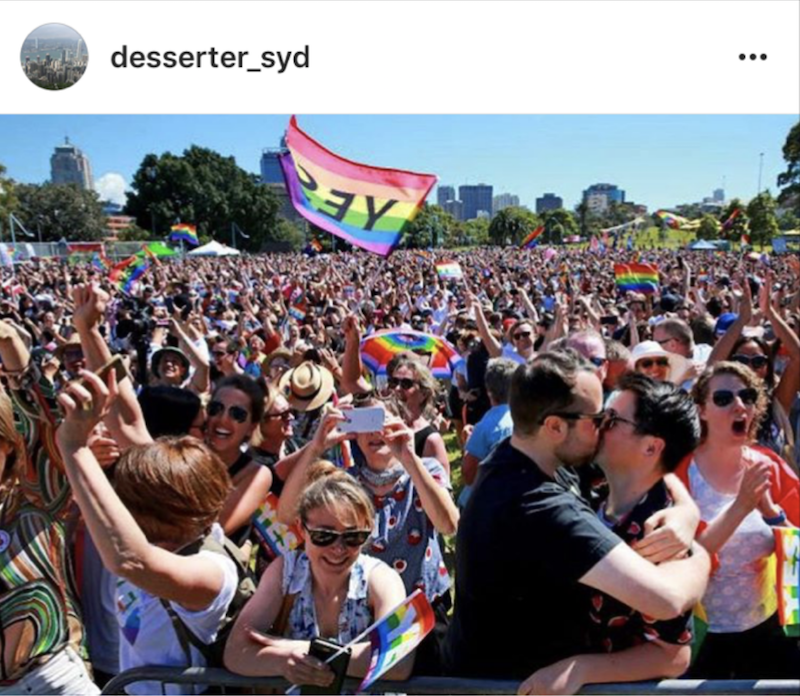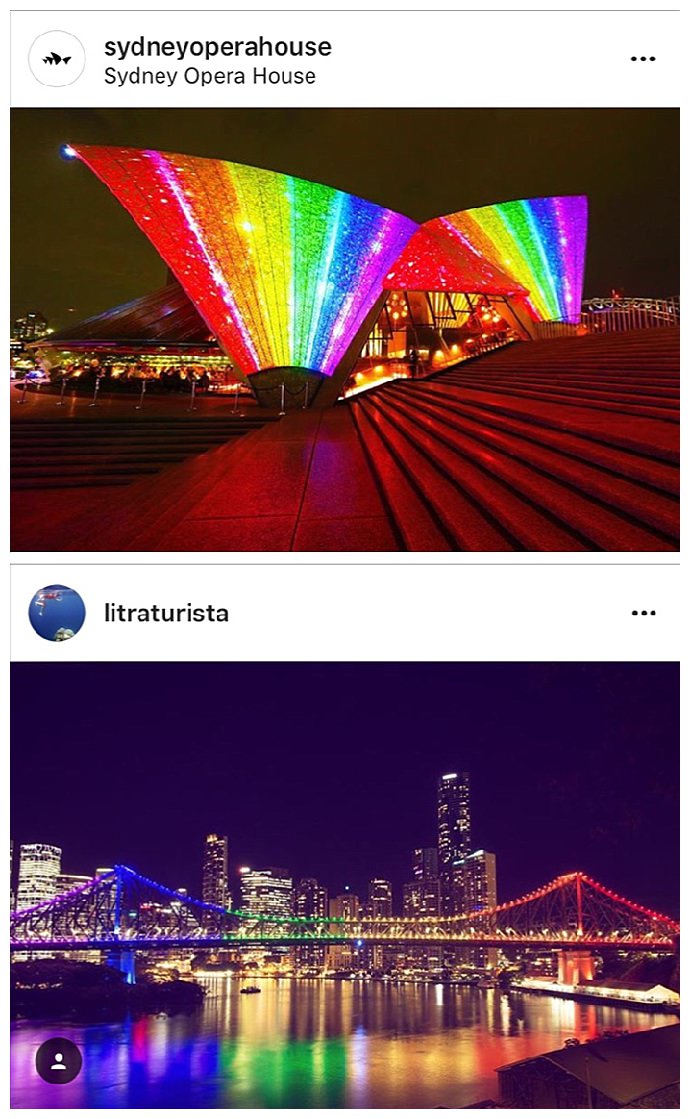 Australian landmarks such as the Sydney Opera House and the Brisbane Story Bridge were even lit up in Pride colors.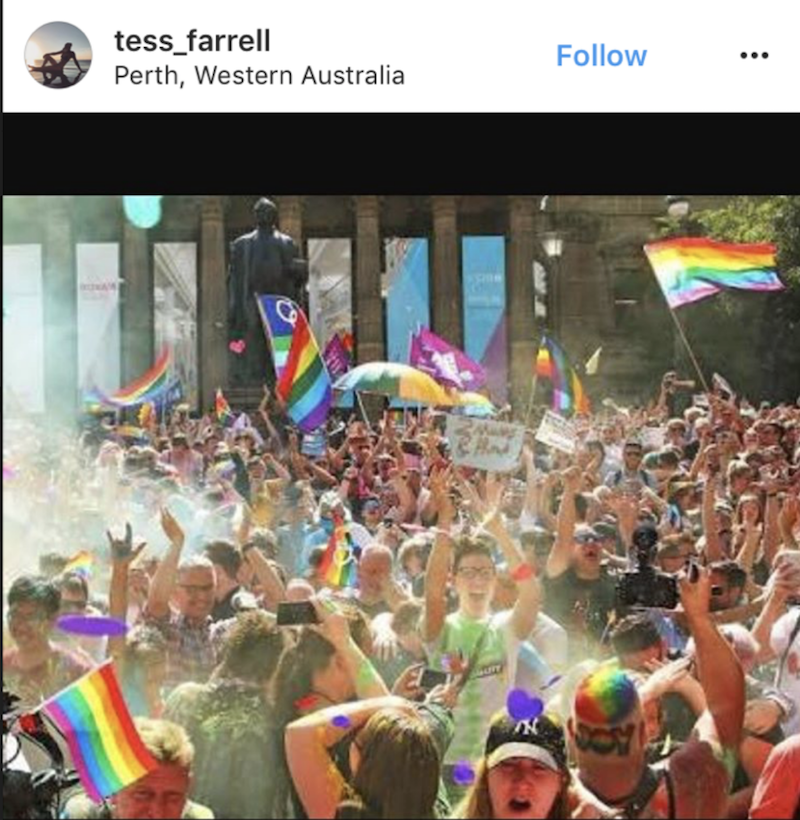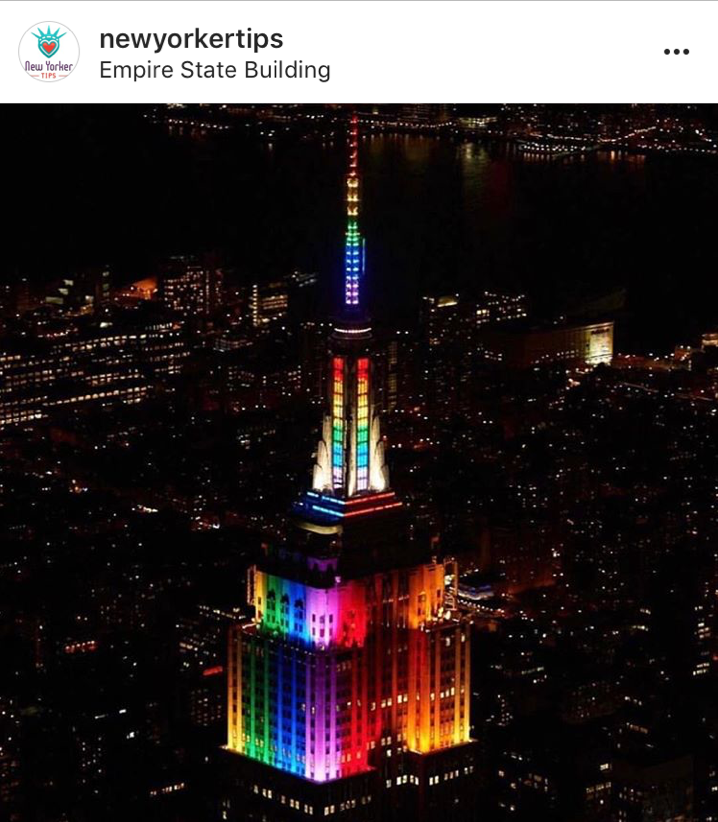 Even here in New York City, the Empire State Building lit up in rainbow hues to celebrate.
CONGRATULATIONS, AUSTRALIA!