The mecca of makeup and beauty is cementing its role as an ally for the LGBTQ community and is proving its door are open for all. On Tuesday in New York City, Sephora launched the first of its Bold Beauty for the Transgender Community in-store beauty classes, a preview of what's to come when the classes are implemented nationwide in June. With a focus on an interactive experience, championed by Sephora's own transgender cast members, the complimentary 90-minute classes will offer personalized skincare advice, application techniques and complexion tips for transgender and nonbinary individuals.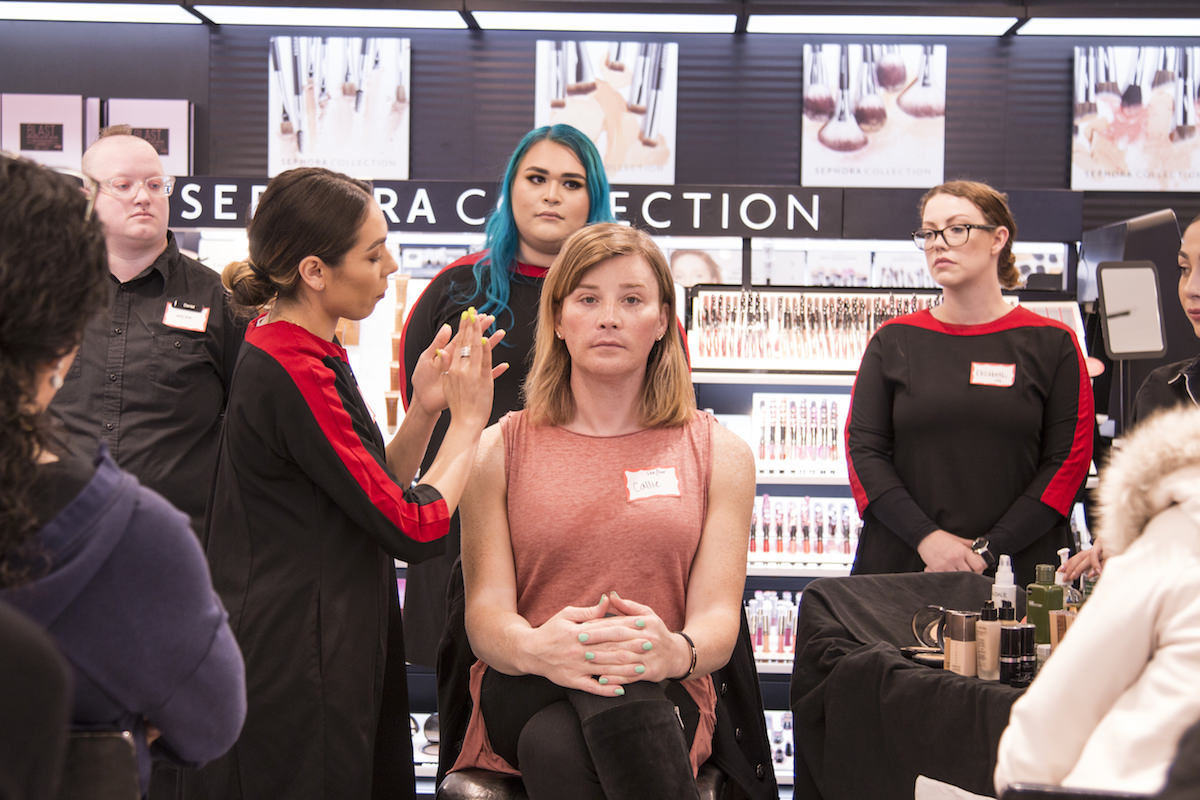 Helping their customers feel beautiful and confident has been at the core of Sephora's mission from the beginning, and the introduction of these beauty classes ensures that promise extends to the transgender community, too. In fact, while constructing the program, Sephora consulted their transgender cast members, many of who helped spearhead the initiative, as well as the transgender community itself to discover specific needs that were not currently being met in the beauty community. While there are many ways to connect with the beauty and transgender communities through the Internet with resources like YouTube and Instagram, Sephora determined an in-person experience provides the best medium to offer a personalized encounter that will encourage individuals to discover their own unique self-expression through beauty.
"At Sephora, we believe beauty is yours to define and ours to celebrate," said Corrie Conrad, head of social impact and sustainability for Sephora, in a press release. "We are honored to be a beacon of support and a part of each beauty journey through our new class offering."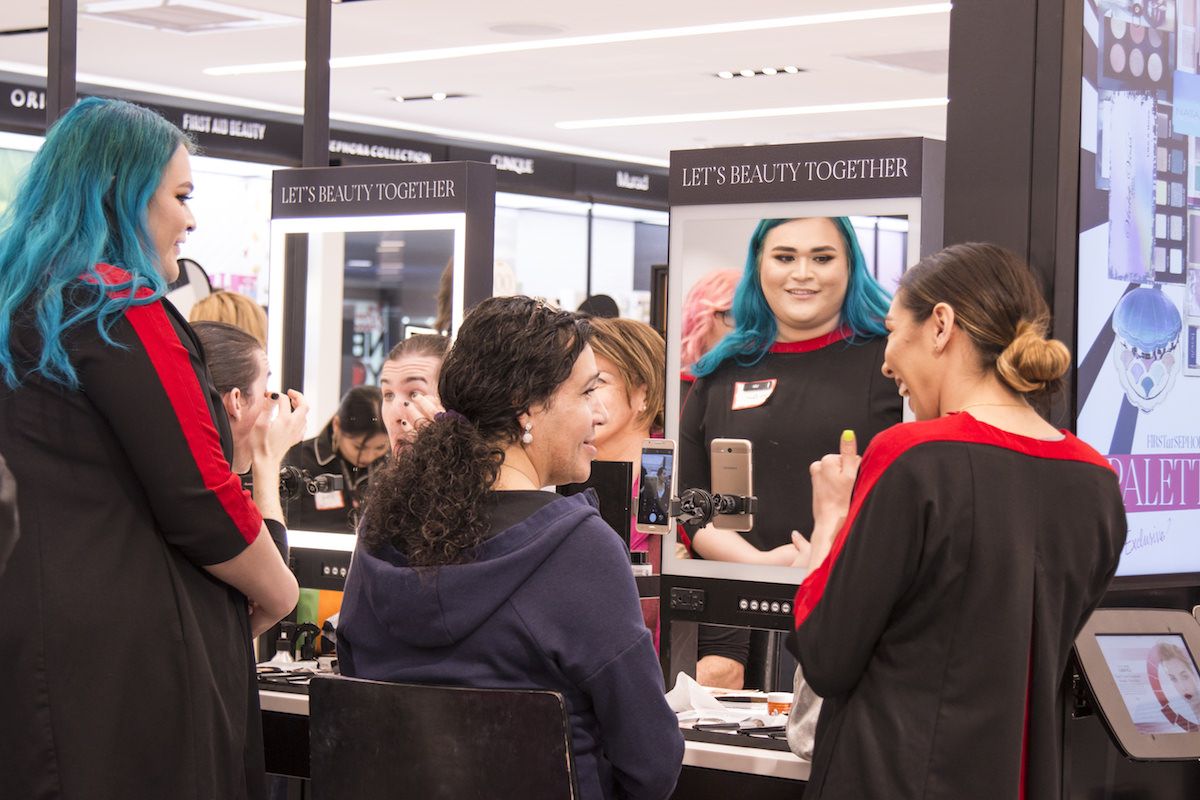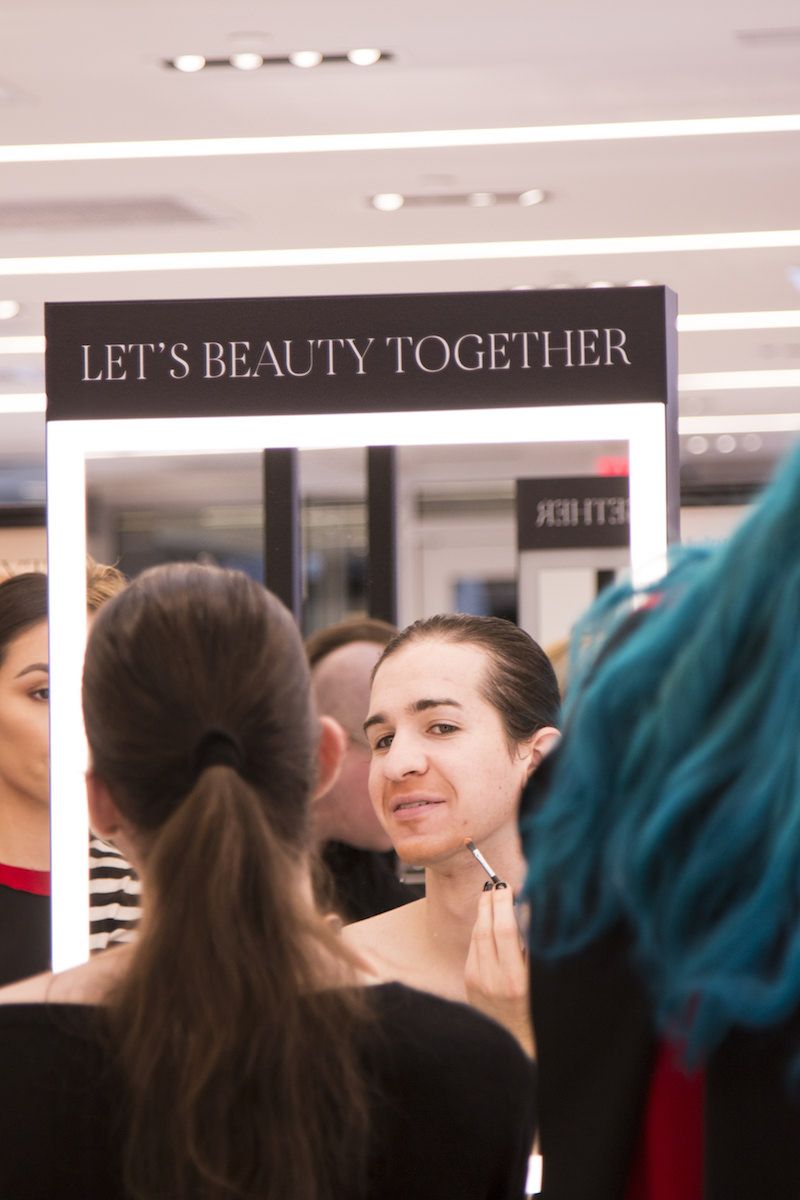 Within a safe space, Sephora beauty advisors will lead individuals through a three-part curriculum that's designed to boost confidence and self-esteem. The classes fall under the umbrella of Sephora's Classes for Confidence, which were designed in mind with those facing major life transitions. Sephora says all friends, family and allies are welcome to attend, but for those who don't live near the 150 participating locations, Sephora Stand's YouTube channel will offer a series of tutorials that touch on the same techniques. And in addition to the in-store classes, Sephora will be conducting further training for its beauty advisors to better serve those who identify as transgender and nonbinary.
"Sephora Stands is dedicated to supporting diversity and inclusion in all of its social impact programming," Conrad said in the press release. "We stand with all members of the LGBTQA community and are committed to providing these individuals with the tools they want to feel confident and beautiful every single day."
To find a class near you, search for "Bold Beauty" on Sephora's website.
Photos courtesy of Sephora
Written by: