For the intimate wedding brides Alexis and Danielle had always envisioned, a garden venue with an outdoor ceremony and tented reception was just what they had in mind. DeLille Cellars just northeast of Seattle fit the bill perfectly, and with the people they love most to help them celebrate, the brides had a heartfelt, meaningful ceremony and then celebrated in style all night long.
Angela & Evan Photography was there to capture the magical moments of Alexis and Danielle seeing each other in their dresses for the first time, exchanging vows on a small island set in the middle of a pond and swaying to their first dance with smiles spread wide across their faces. It was the wedding day they had always dreamed of, and every moment was proof that dreams really do come true.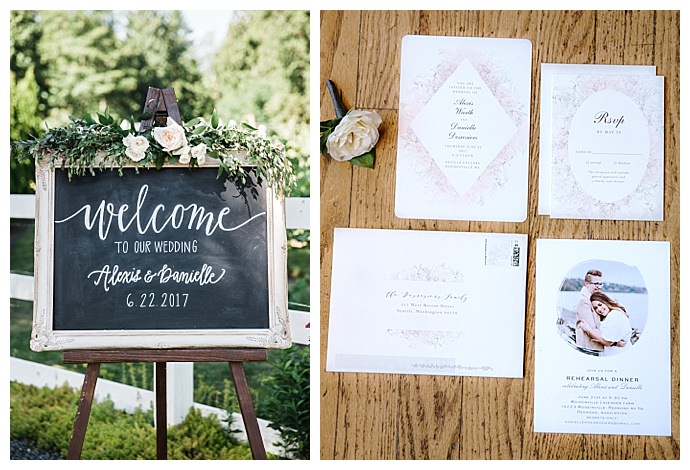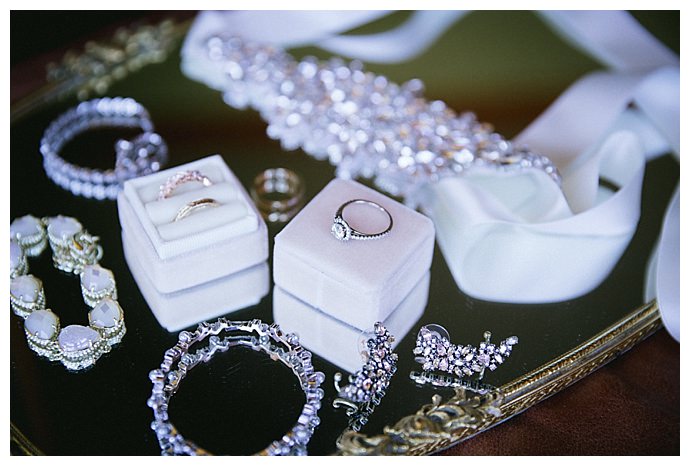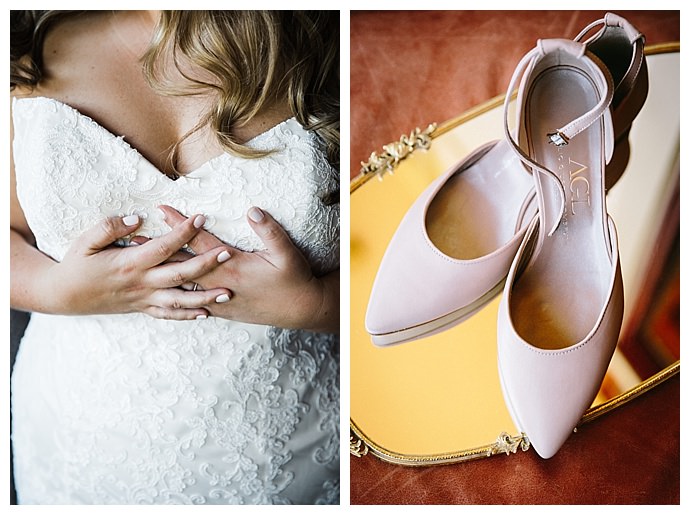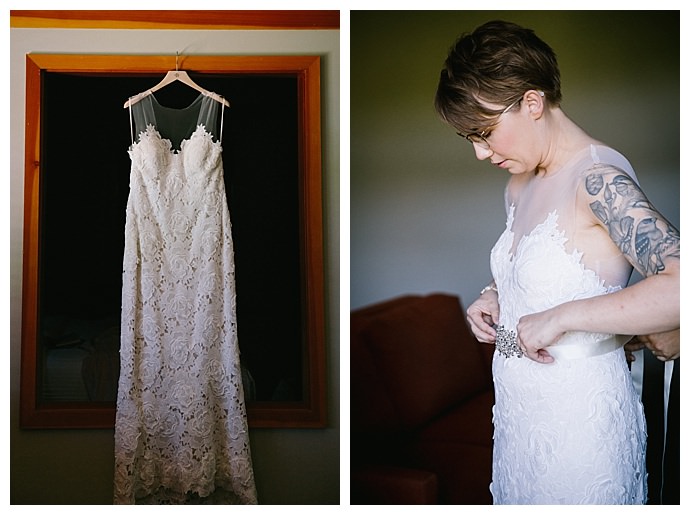 The Love Story
When Alexis moved to Massachusetts, she started working at a nonprofit where she met Danielle. "We spent a year as friends and then took the plunge into dating and never looked back," Danielle says. Over the next four years, they moved in together and enjoyed life on the east coast, until they made the decision to move west and start planning their wedding in Alexis' hometown of Seattle.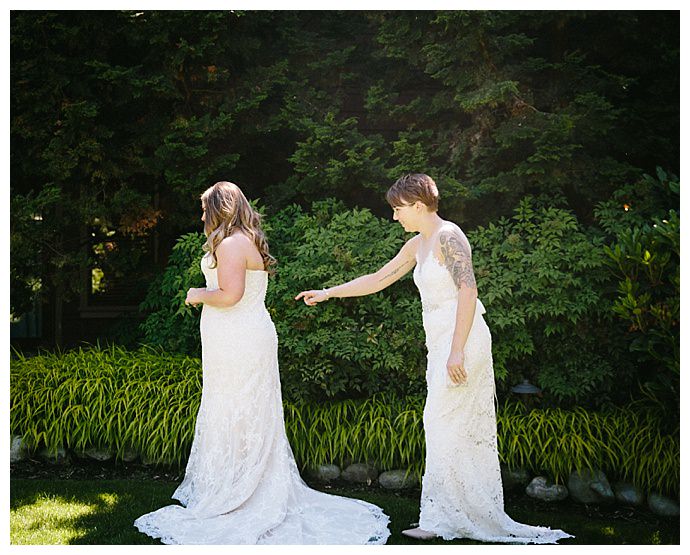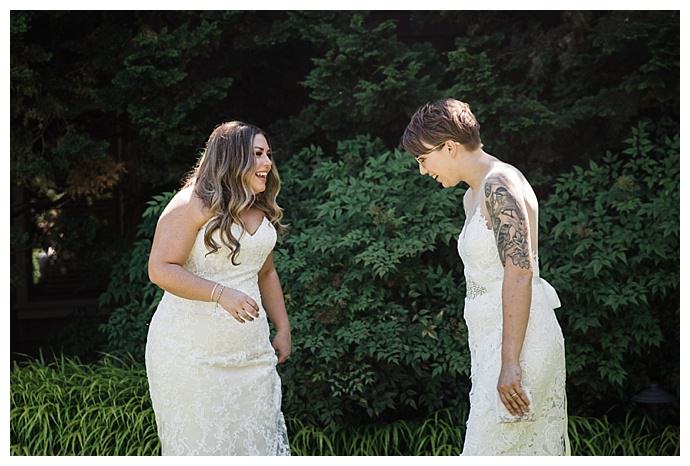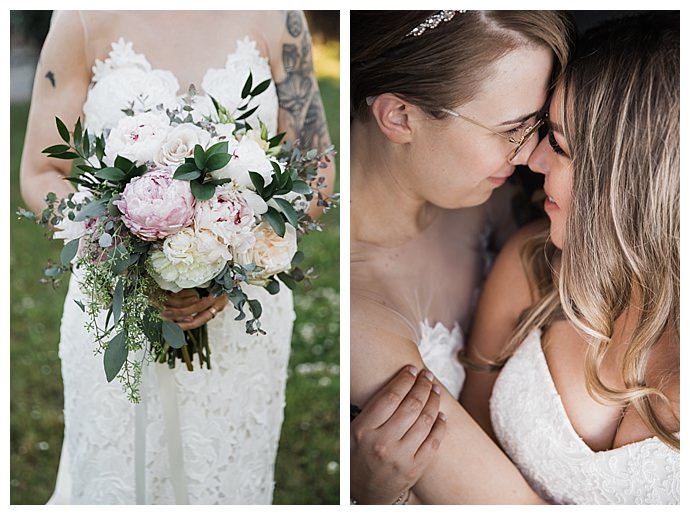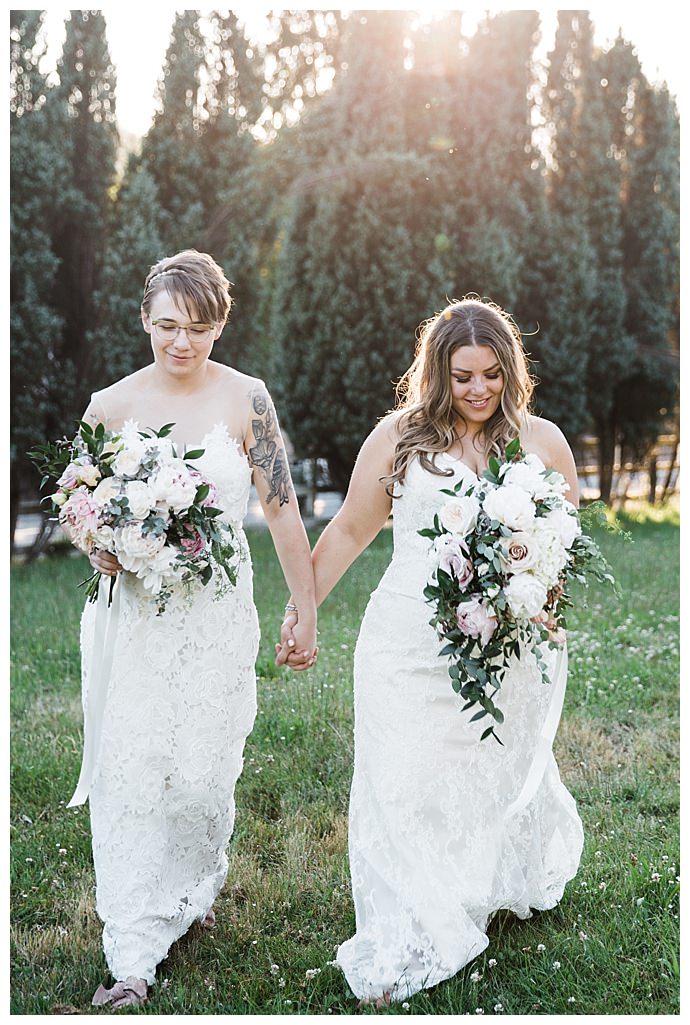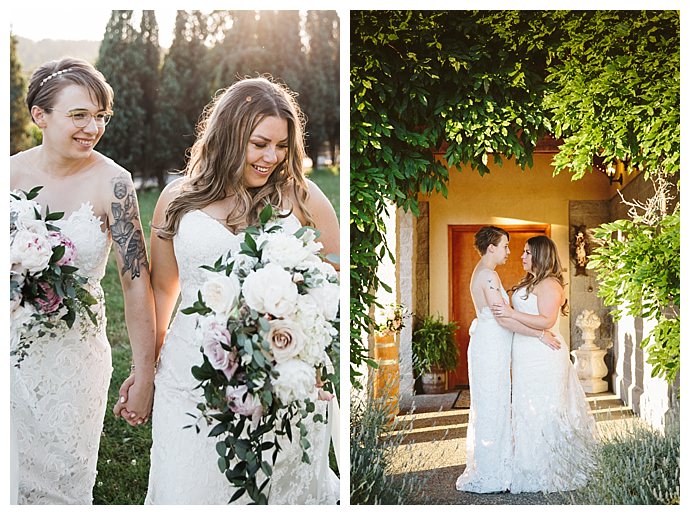 The Ceremony
As Alexis and Danielle began to plan their wedding, they wrestled with finding a venue and location was the right fit for their relationship. They tossed around the idea of eloping, getting married at the courthouse or a destination wedding — the only must-have on their list was the option to wed outside. "While perusing Seattle Bride Magazine — my obsession at the time — we came across the listing for DeLille Cellars," Danielle says. "We made an appointment to tour the venue and immediately knew that we wanted to get married there."
Once they found their dream venue and an officiant who they trusted to conduct a ceremony that was reflective of them both, they went shopping for dresses together to find complementary styles. Alexis fell in love with an illusion neckline floral dress and Danielle chose an all-over floral lace dress with a sweetheart neckline by Maggie Sottero. The brides were both escorted down the aisle, Alexis by her parents and Danielle by her father, to the ceremony location on a small island while "Cosmic Love" by Florence + the Machine played. With their friends and family looking on from across the pond, Alexis and Danielle exchanged traditional wedding vows in addition to self-written vows before sealing it with a kiss!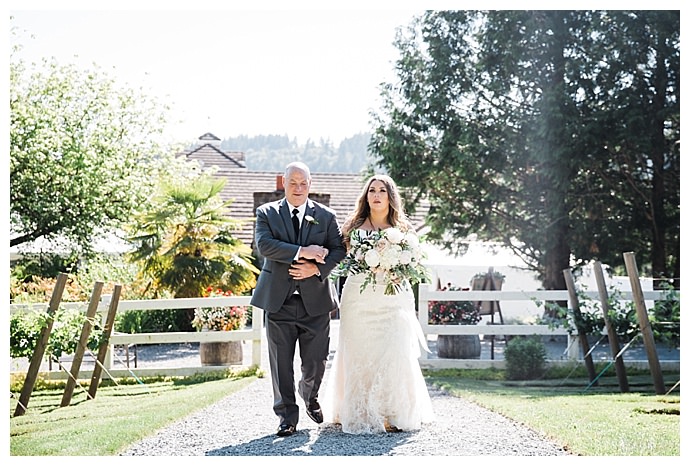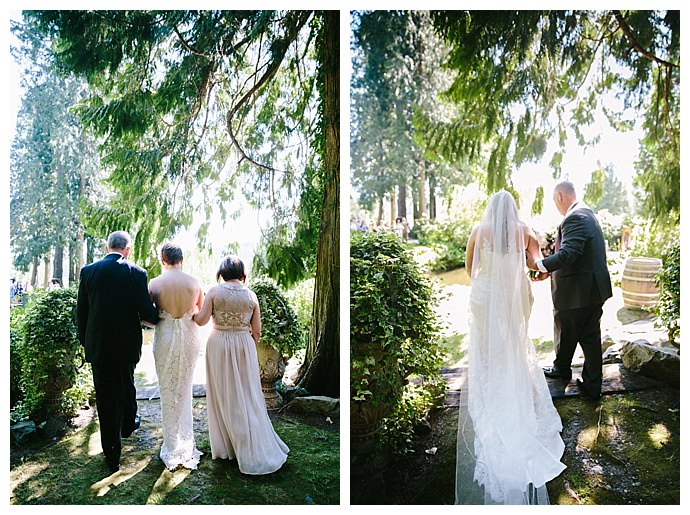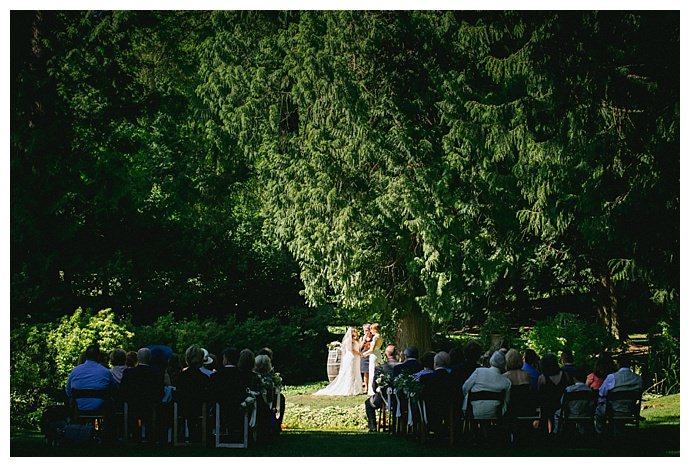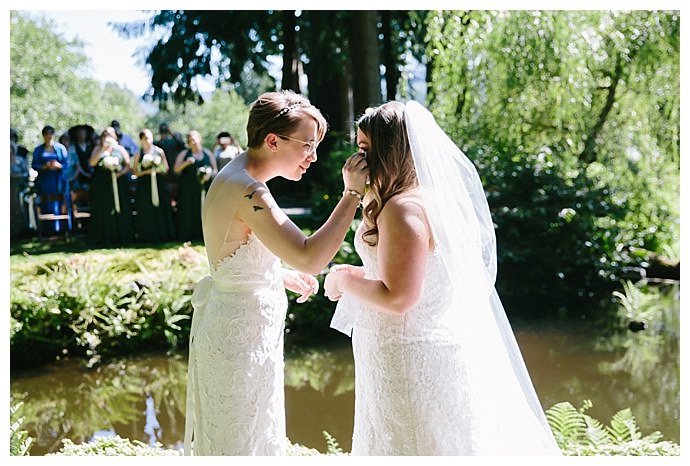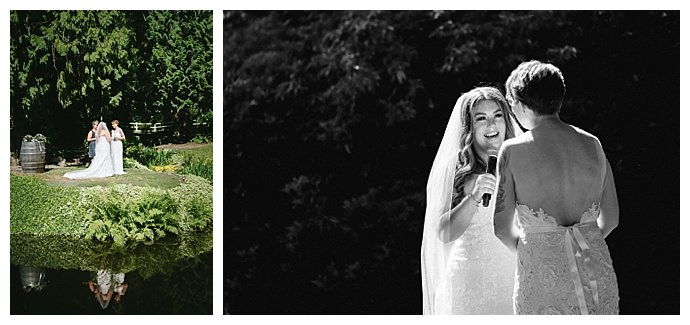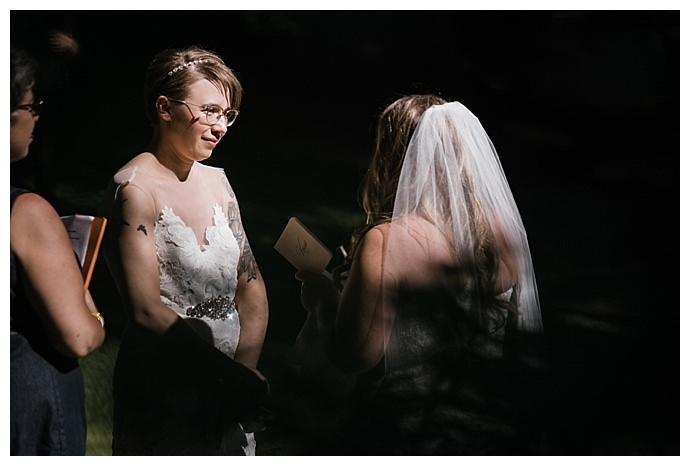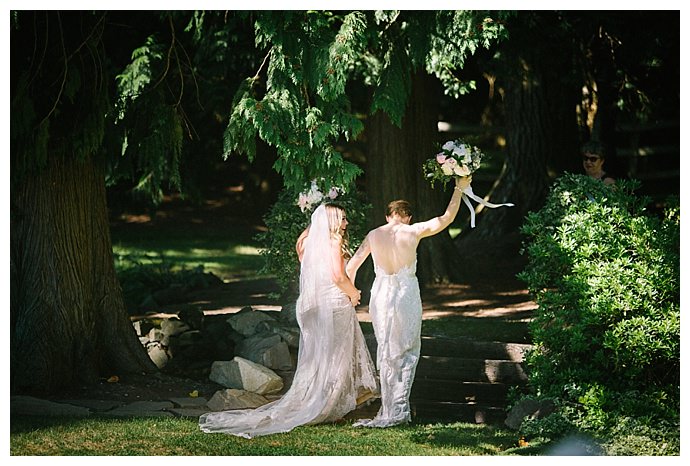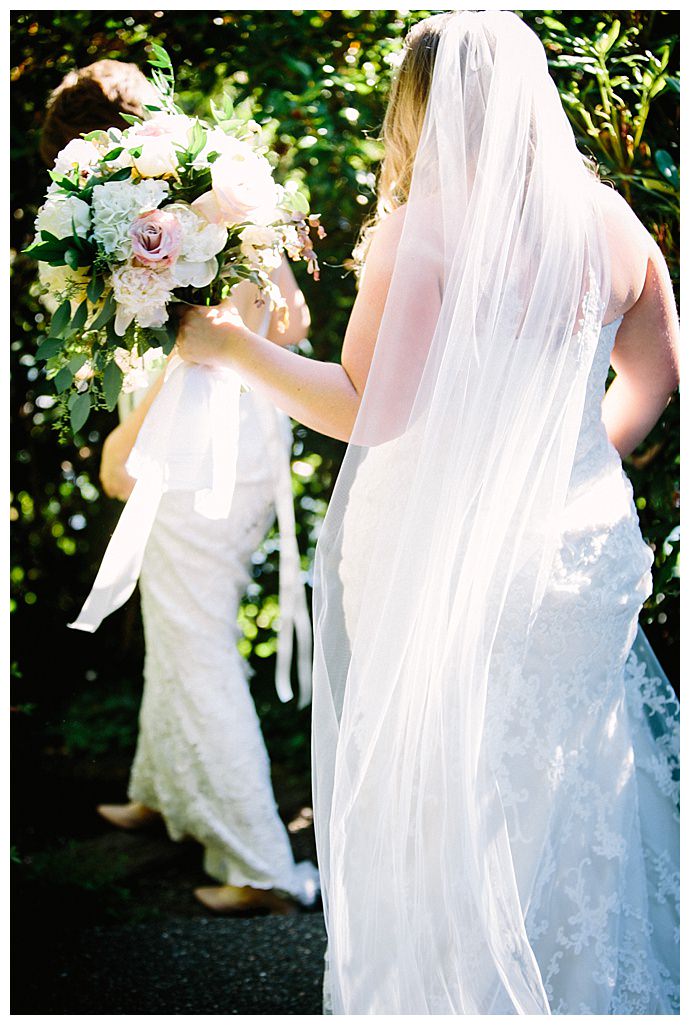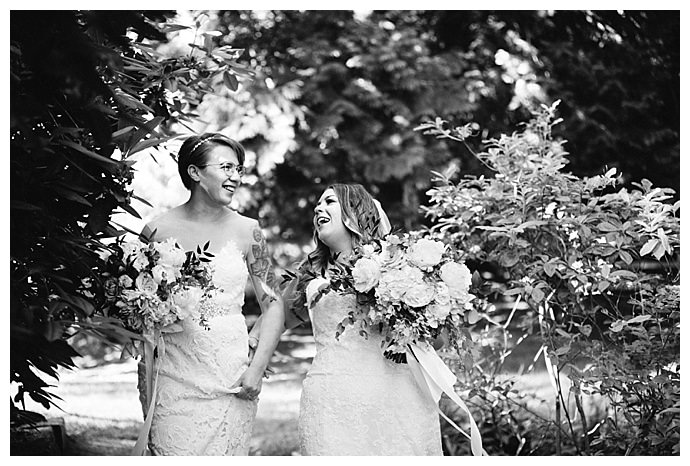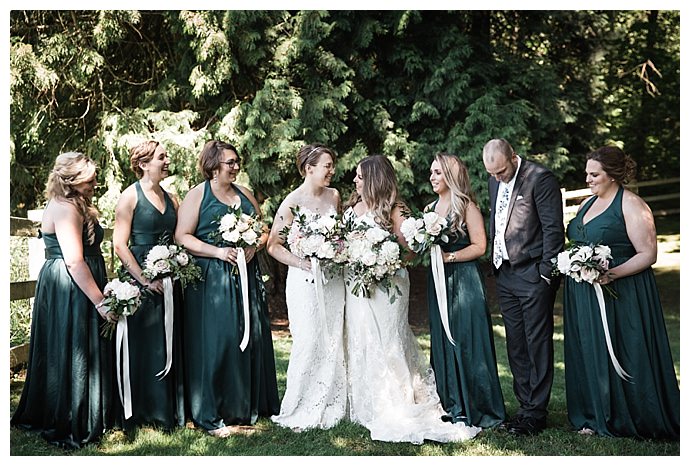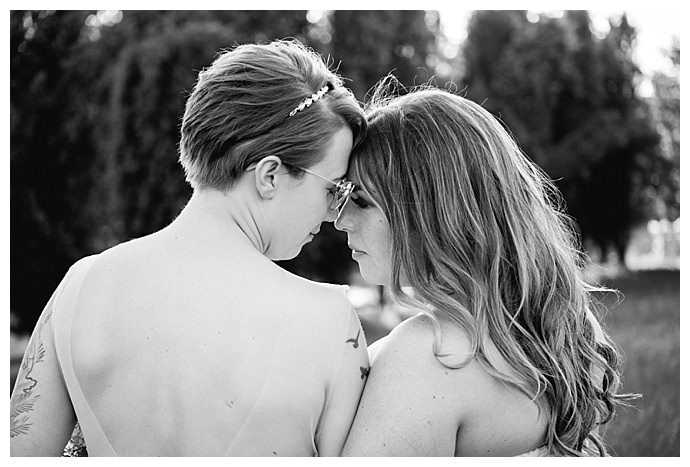 The Party
After the ceremony, the brides were looking forward to a jubilant celebration with the people in their lives they are closest to. The reception was held under a white tent, where beautiful tabletops were coated in cream and blush details with rustic accents and string lights and chandeliers hung from the tent for a romantic touch. "Alexis and I planned our wedding all around the details," Danielle says. "We knew exactly how we wanted it to look and spent a lot of time preparing our vision. Some of our favorite details were our escort cards that were tied to a vintage metal cabinet that, on its shelves, held pictures of our engagement sessions and flower arrangements. We also named our signature cocktails after our dogs Jasper and Lola so that they had a part in our wedding. We chose each drink to match parts of their personalities, and our guests really liked that touch."
After a family-style meal and plenty of cake to go around, guests hit the dance floor as nostalgic '90s hits played. "We wanted the music to reflect our taste — hello '90s pop — to get people out of their chairs and give some nostalgia and tunes that people would be singing and dancing to all night."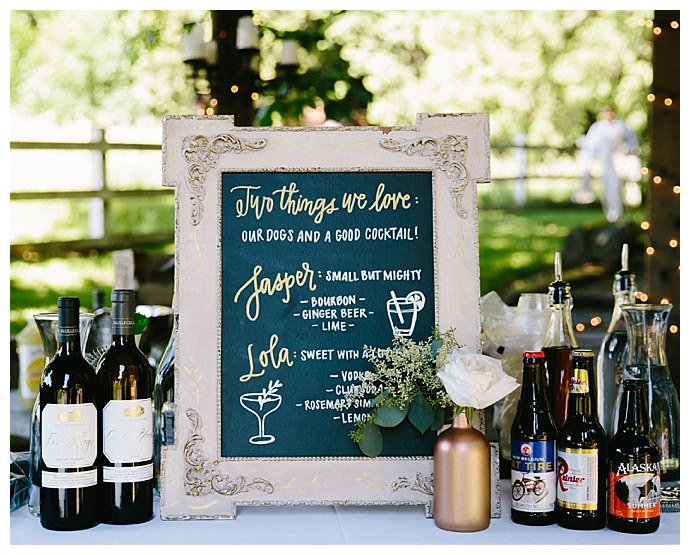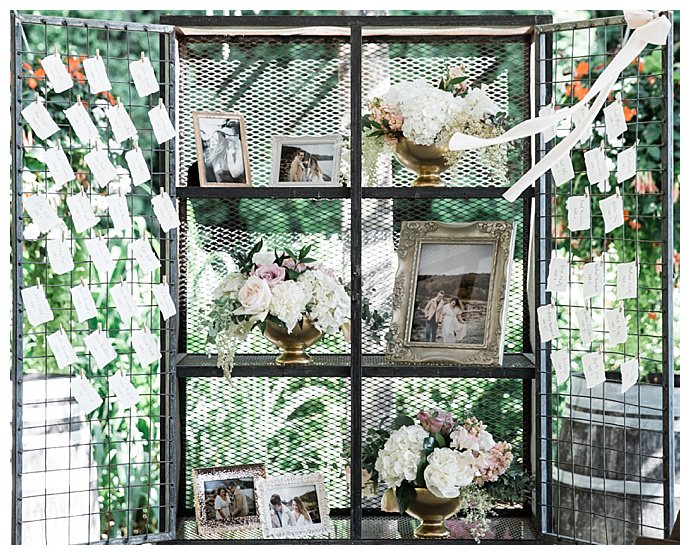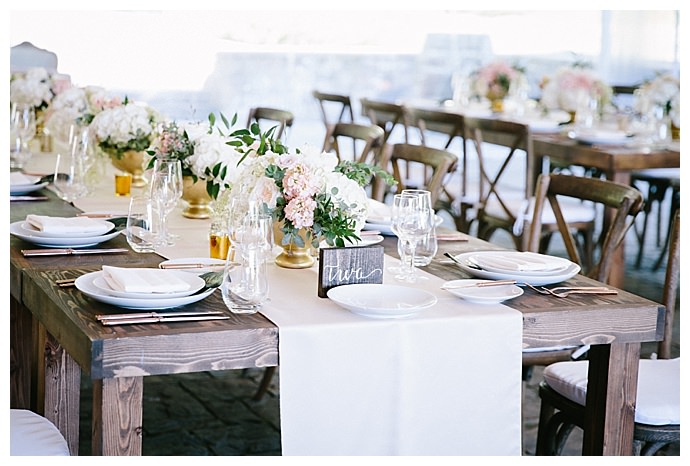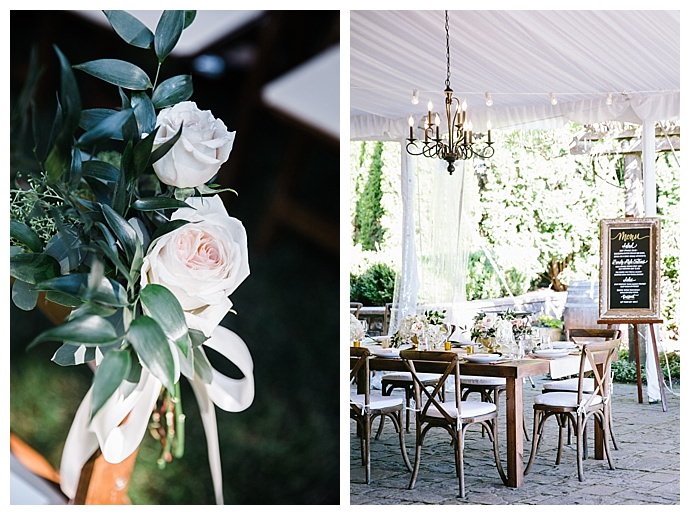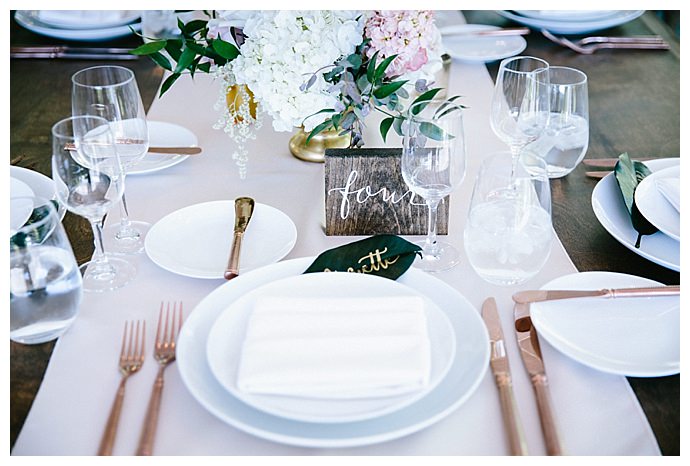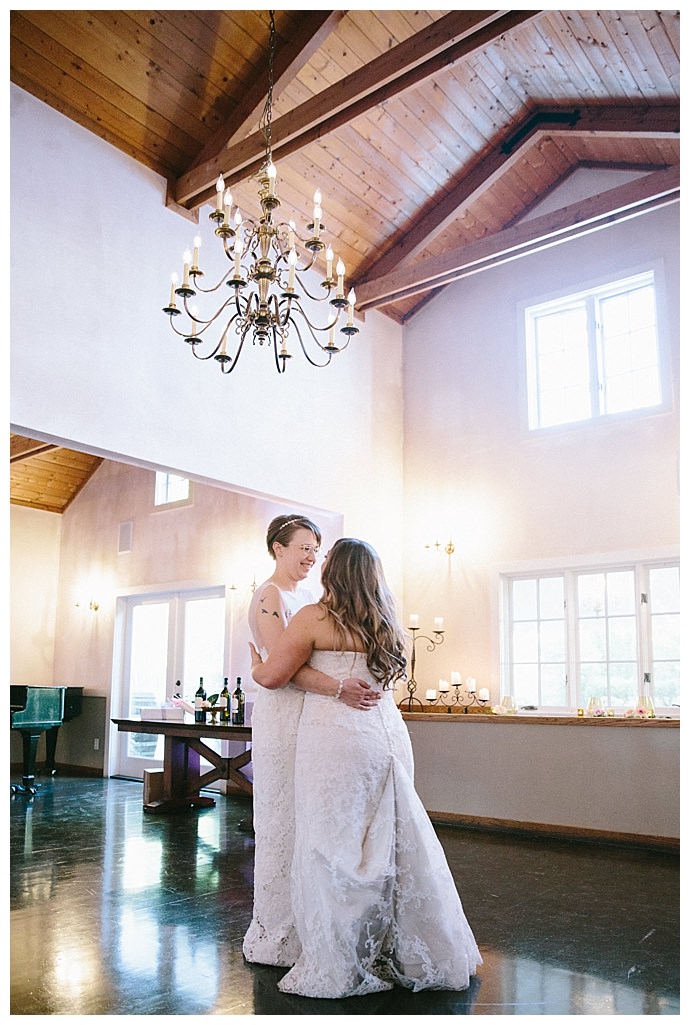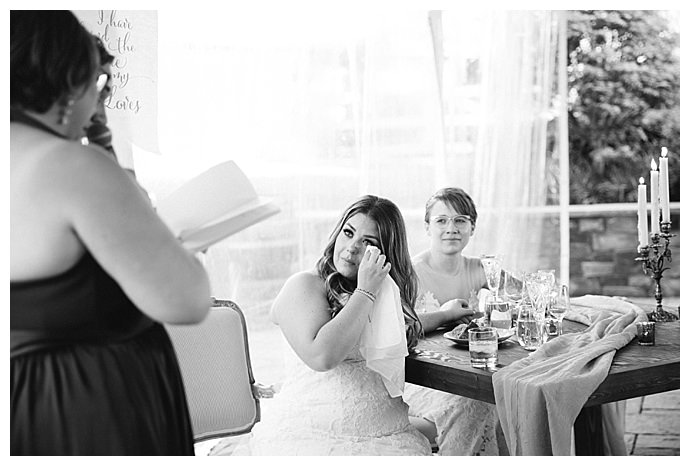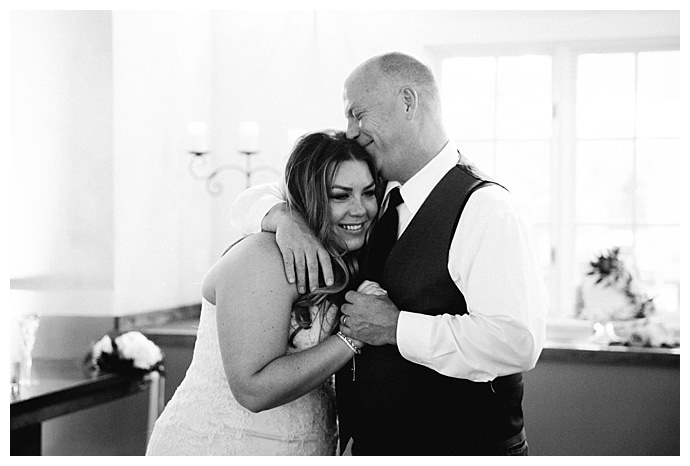 Memorable Moment
When Alexis and Danielle were planning their wedding, the ceremony and spending time with those they love most were of the utmost importance, and at the end of the day, it was those two elements that they remember most. "Alexis and I wrote our own vows, and reading them to one another was the culmination of all of our years together," Danielle says. "Another memorable part was having all — most — of our friends and family together. Danielle's family is in Massachusetts and Alexis' is in Seattle, and having everyone in one place celebrating was everything."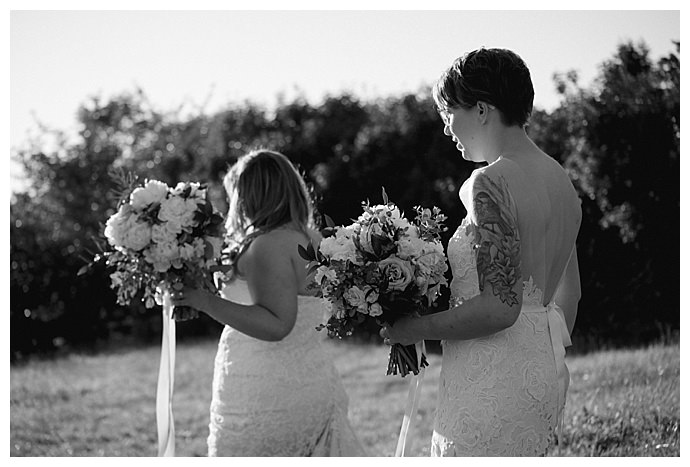 Shop the Wedding

*Editor's Note: This post contains affiliate links. Each time you purchase an item via our affiliate links, Love Inc. is receiving a small percentage of the sale, thus you are helping our small, equality-minded business grow and allowing us to provide more content for YOU! Isn't that just fantastic?
Written By: