Every woman deserves to be beautiful and sexy, but the lingerie options for trans women who have not had bottom surgery are limiting. The tucking construction could only be found in gaff, which, let's be honest, is not the sexiest of underwear. That's why designer Carmen Liu created Carmen Liu Lingerie for her company GI Collection, the world's first-ever lingerie collection designed exclusively for transgender women. The UK-based brand collection has three panty styles made in beautiful satin fabric and sultry lace, and with quality support. They also offer bras (specifically created styles for all stages of your journey), as well as reformed the tucking tape. We chatted with the ground-breaking designer about her life-changing products and the role lingerie had in her personal journey from male to female.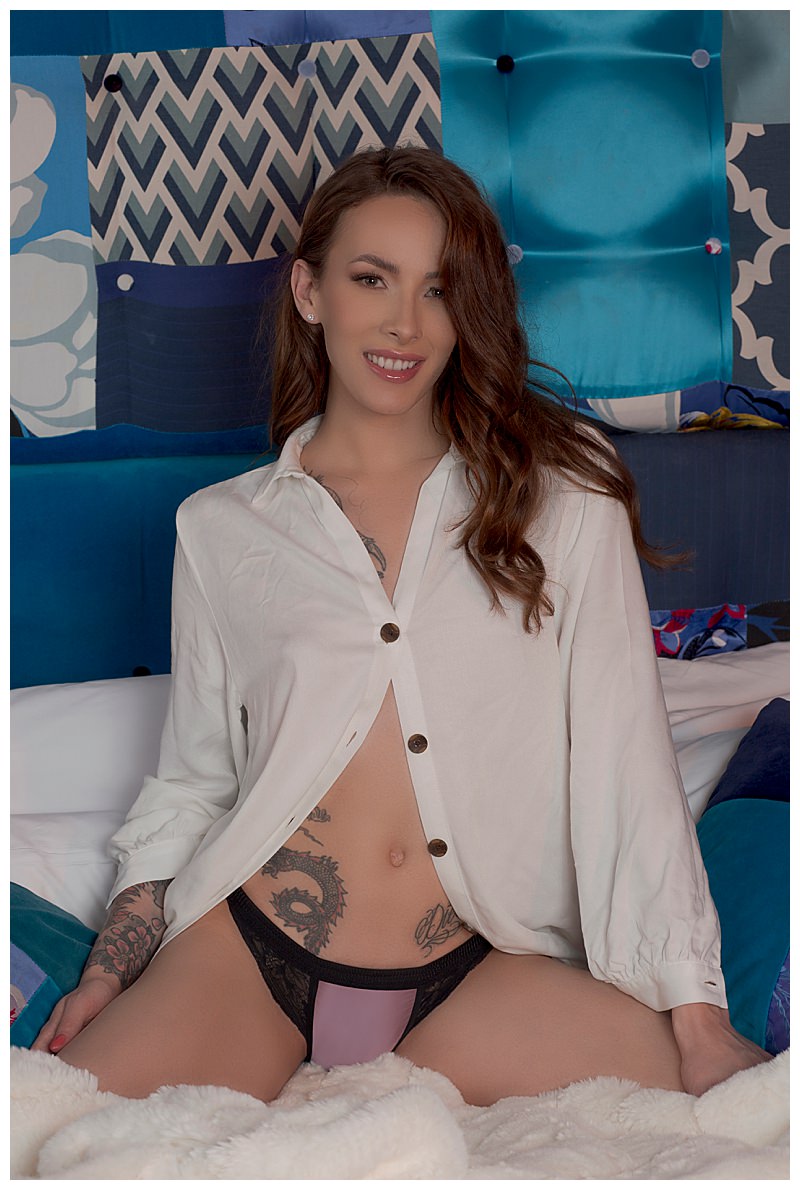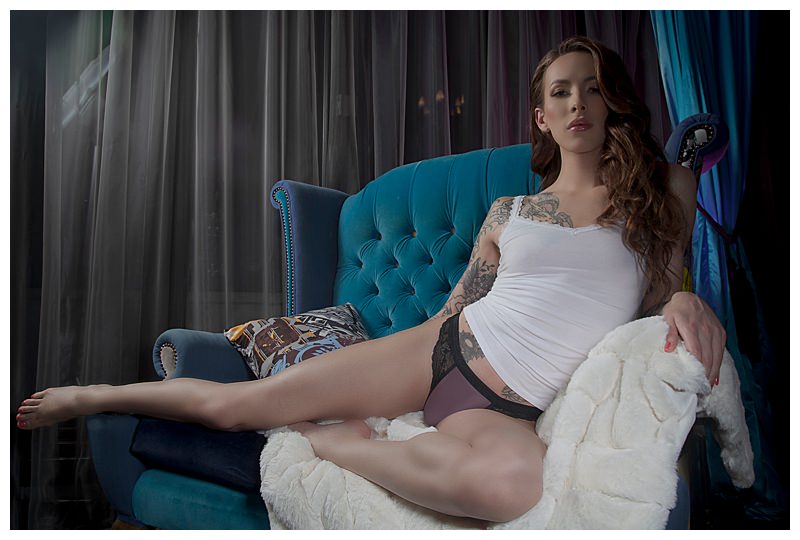 GI seems like it's so much more than a lingerie collection … can you describe all the different facets of the company and why it was important to create that space?
We are definitely so much more. GI's goal is to improve the lives of trans women globally, this is no easy task but we are ready and so is our community. To achieve this we need to provide the thing our community needs now and in the future as well as providing the information non-transgender people need in order to understand us, help us to be accepted in society and make being transgender mainstream. We have a wide range of products and events being release this year and in the following years all which will contribute to improving our lives as trans women. I will share my life and transition as well as the companies journey and struggles as a transgender business to provide the necessary information to push us in the correct direction. There is a huge lack of stuff we need in order for us to live our true lives happily and safely and we are here to solve this.
Would you mind sharing the design specialities of your panty and bra pieces?
The panties have the perfect combination of fabrics, design and trimmings for a comfortable secure tuck but with the appearance of cis women's lingerie and our bras have been designed for trans women at all stages of their transition, pre/during HRT and also post breast augmentation. We have achieved so much in such a short amount of time and we just cant wait to release our future collections we have been working on.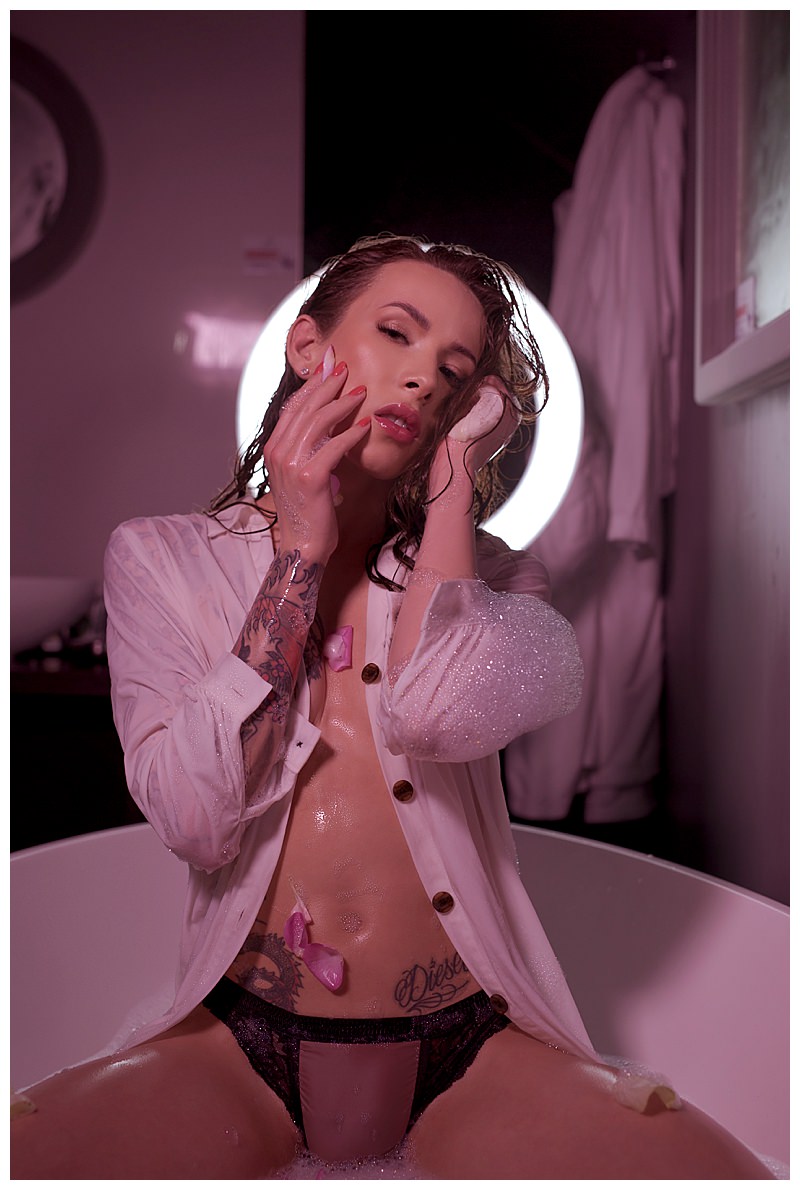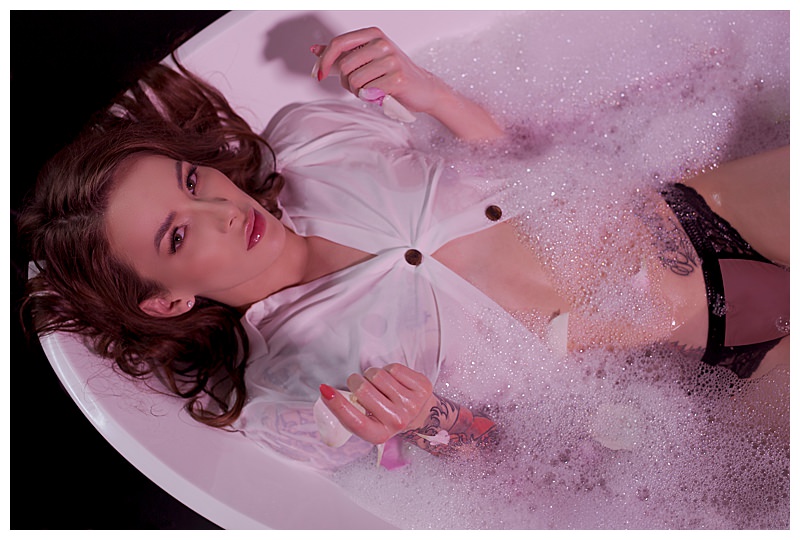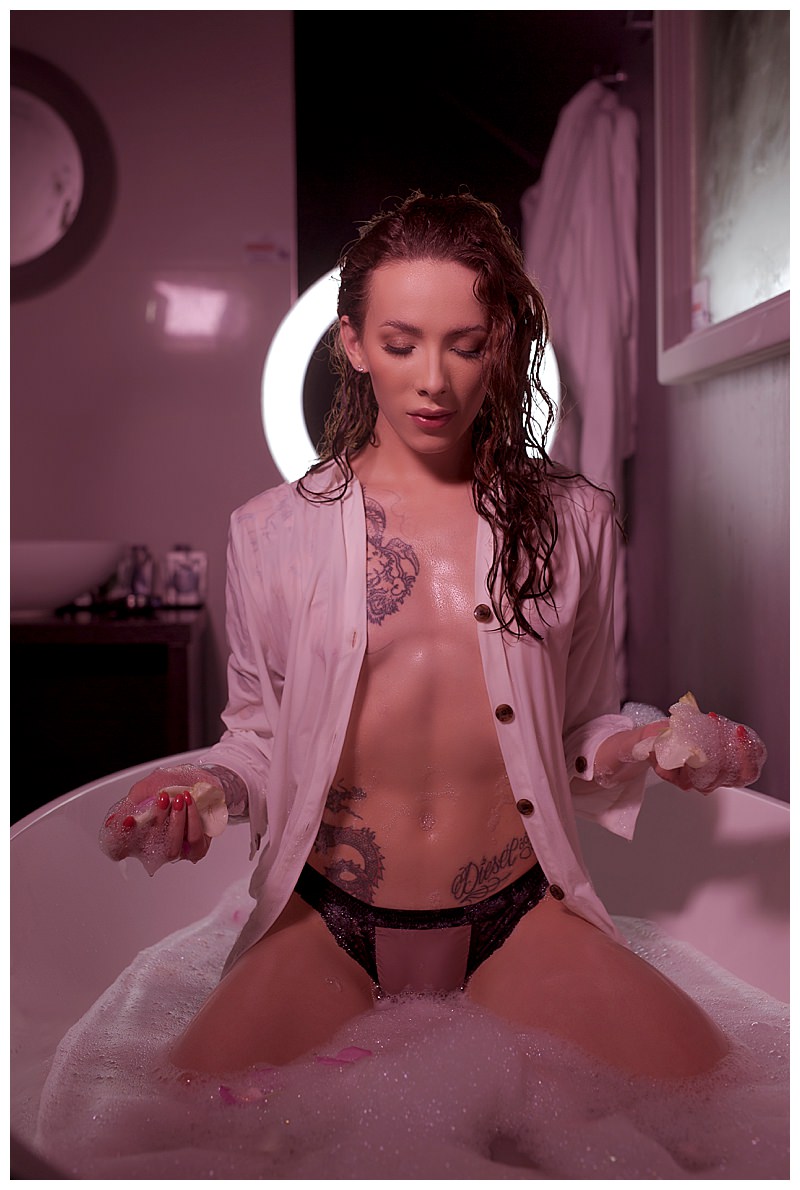 Tell us about your tucking tape and how does it improve tucking?
This is a product I just love, for a minute just imagine using a tape like gaffer tape or zinc oxide tape to secure your lower region and wearing that for an entire day of work, then nature calls and you need to peel it off quickly! yeah it's not nice. I personally have had some bad reactions from certain tapes and damage to my skin. Our Lingerie Tape is truly a life-changer for trans women, it's safe to use down below, we have various sizes and colors and we have found the perfect elasticity for comfort and tucking power. It's just fab.
What is your background and how did you come to create GI Collection?
My passion when I was younger was ballet, I was lucky enough to be a full graduate of The Royal Ballet School here in London my career came to an end at aged 19 due to an injury. GI collection was only created because of my own personal journey as a trans woman with the huge lack of products and services available to us and everything I have experienced so far since living as my true self.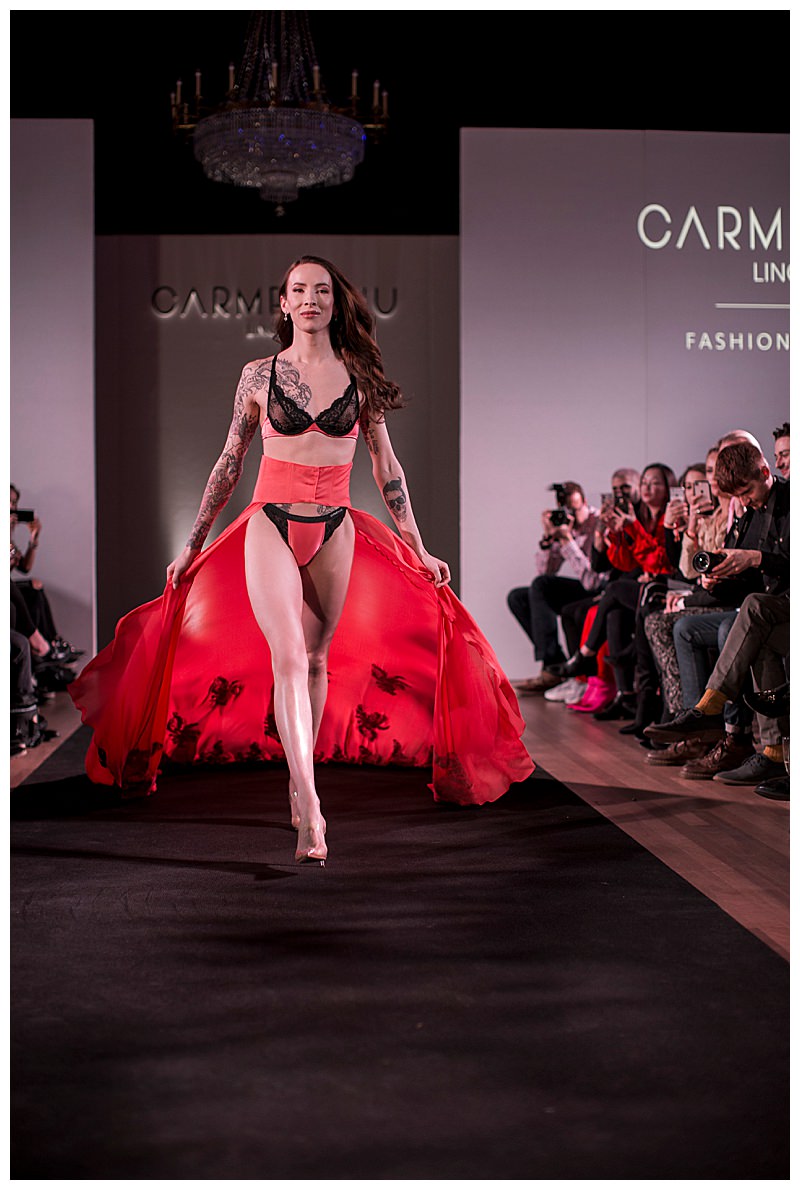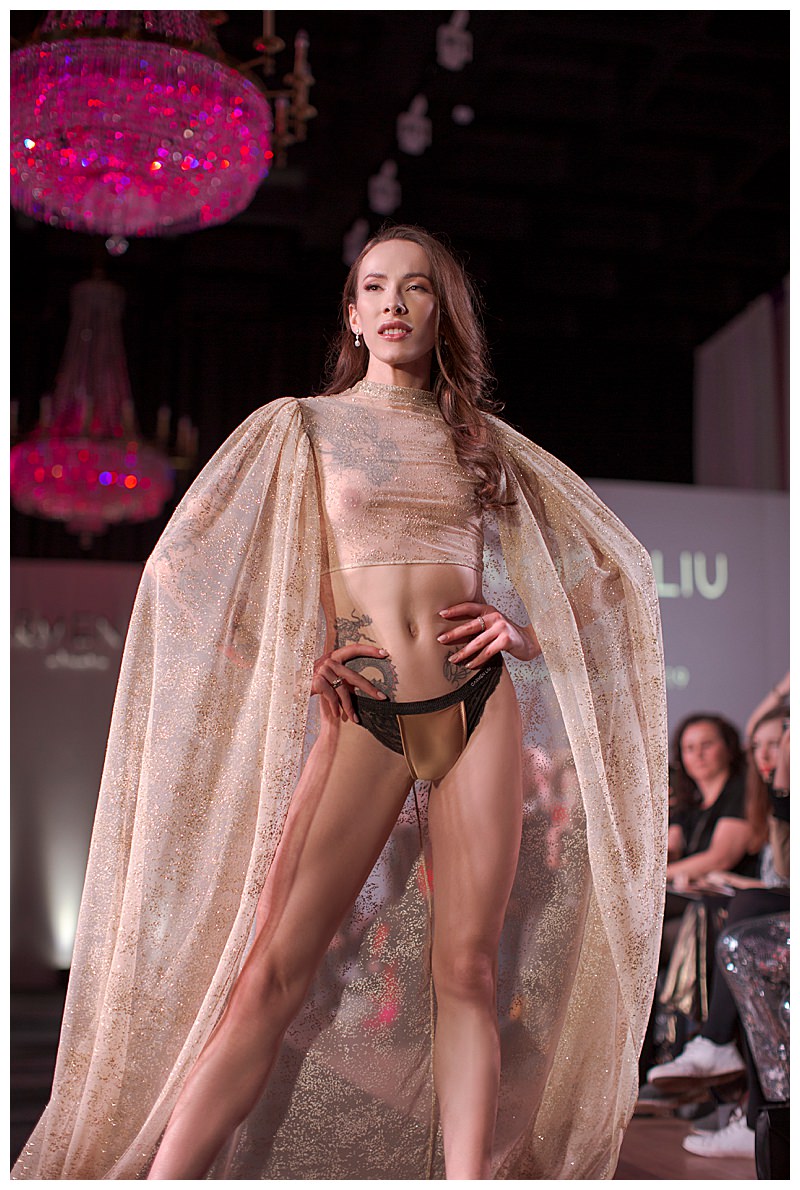 What inspired you to create this lingerie line?
There are so many things that have inspired me to create the lingerie line. In 2014 when I transitioned from male to female and trans lingerie was one of the first products I searched for online, too my surprise I couldn't find any just the transgender gaff which is horrendous. The feelings I would have from looking at myself in the mirror whilst wearing a trans gaff is enough of an inspiration to create the lingerie line. Every week I would always think to myself why do we not have lingerie and how would I design lingerie for women like me so no one else has to experience what myself and many other trans women before me have had to.
Undergarments play a large role in a trans person's journey. Can you tell us how that affected the way you designed the pieces?
The lingerie I have designed so far and the designs which will be released in the months to follow have all been heavily affected by how important the lingerie is to our community, I truly know what it feels like to be rejected at the beginning of your transition due to the lack of products available to us and the importance of needing to feel feminine and sexy to help grow your confidence. I have overthought every step of the Carmen Liu lingerie as I truly know how important this is to us and it has payed of because the feelings I have when I wear this lingerie is just unexplainable.
Any plans to expand to other products?
There are other products I have been working on since the beginning for both the GI Collection and Carmen Liu brands. When the time is right they will be launched and we can't wait, it's such an exciting time for us and the community.
Anything else you'd like to share?
I am so grateful for the worldwide support we have received since the launch and runway, to hear how much we are helping other women around the world feel empowered is just incredible and exactly what we are here to do. To all my trans sisters around the world I am here on this journey with you and I love you.