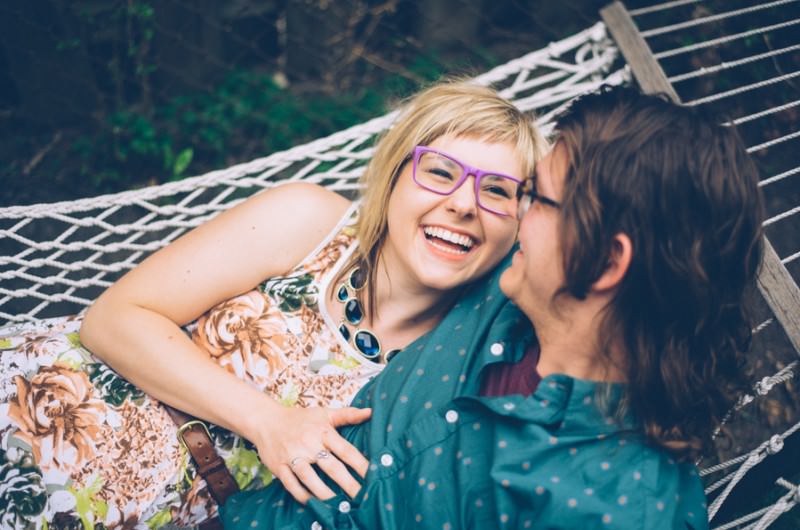 Sam and Justin's Chill Pizza and Beer At-Home Engagement Session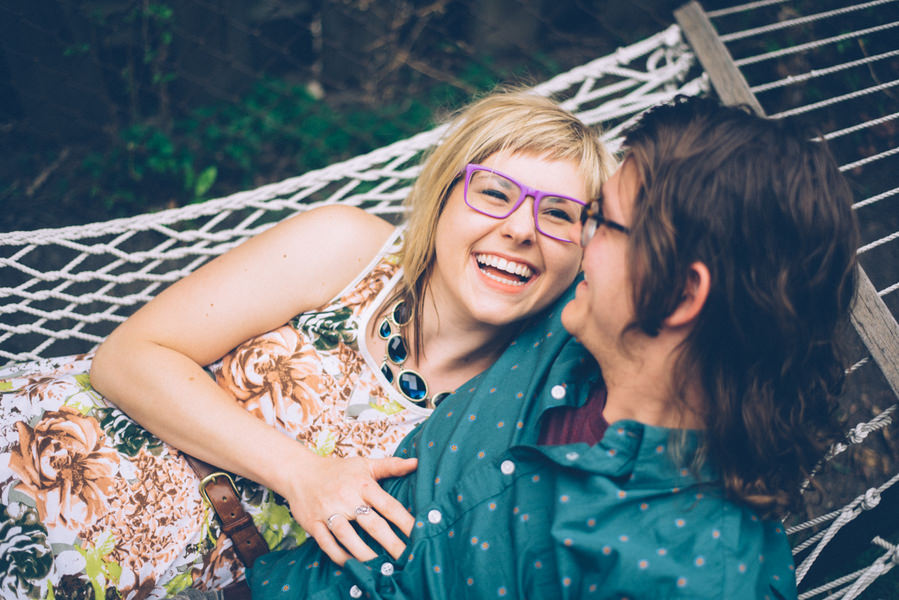 At-home engagement shoots are some of my favorites and this cute couple invites us into their Chicago apartment for an afternoon of hammock lounging, eating pizza and listening to some tunage. Sounds like a pretty perfect afternoon, if you ask me.
Ed & Aileen Photography do a stellar job at bringing the couple's personality into the photos, with a few photobombs by Angus the pup.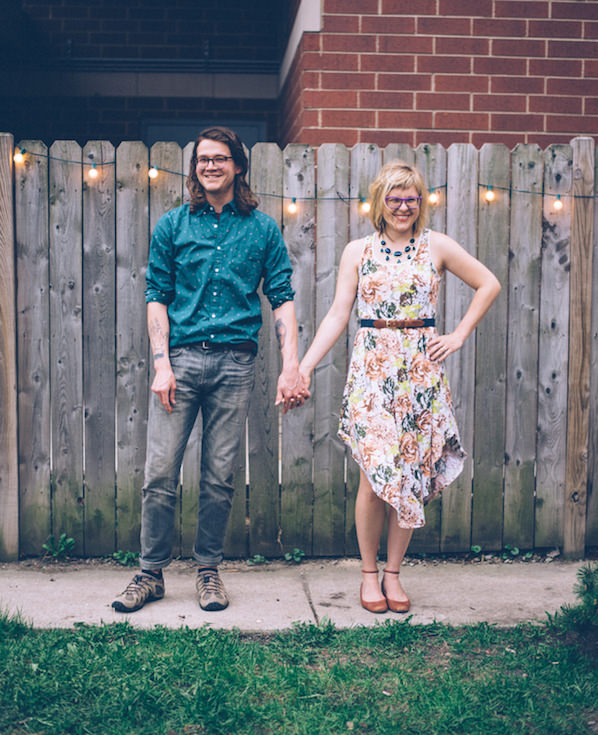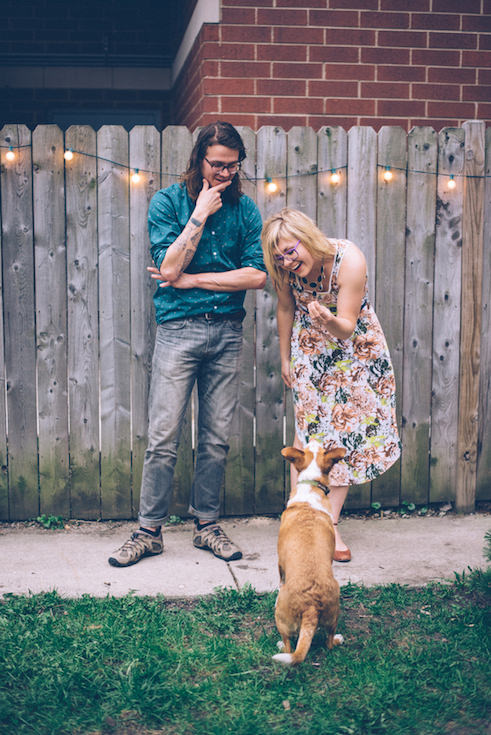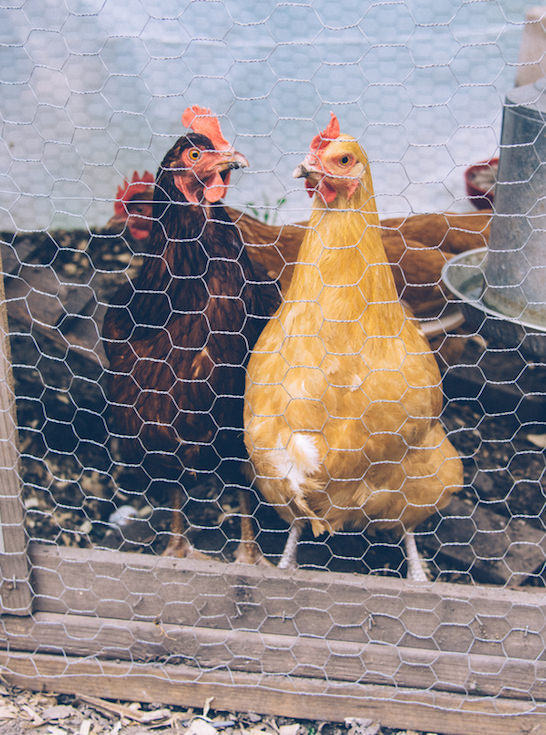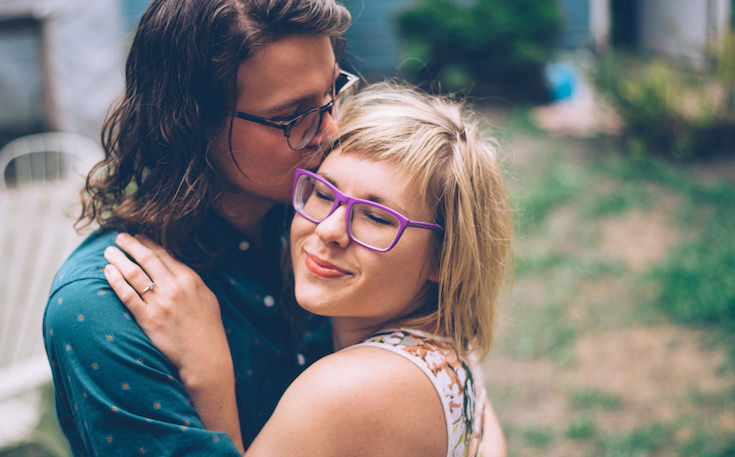 The Love Story
The lovebirds met while working together at a tea cafe/brewery, Justin in the brewery and Sam at the cafe. These two are so adorable with their banter, we had to let them tell the story:
Sam: We would ogle each other through the glass partition.
Justin: That sounds about right, except for the fact that I won your heart with my beautiful voice!
Sam: Oh, yeah!! You'd sing late 90s/early 2000s hits as you walked by. That was the conversation starter!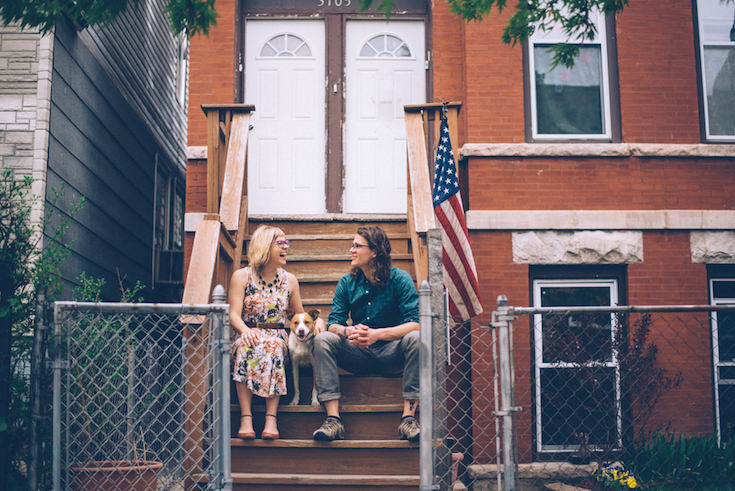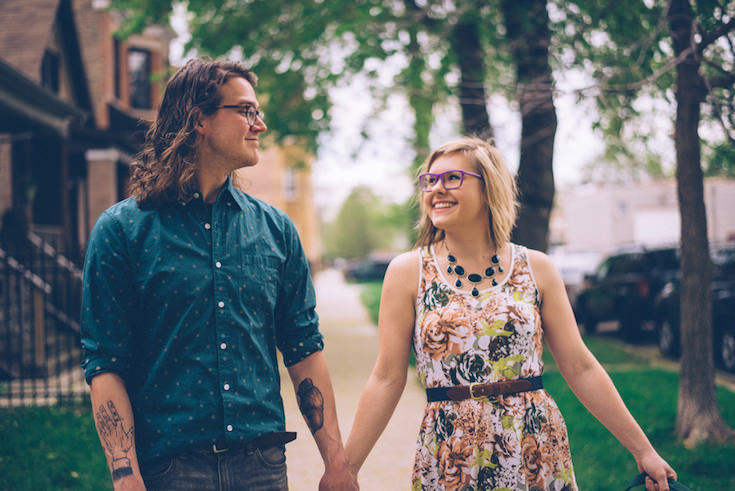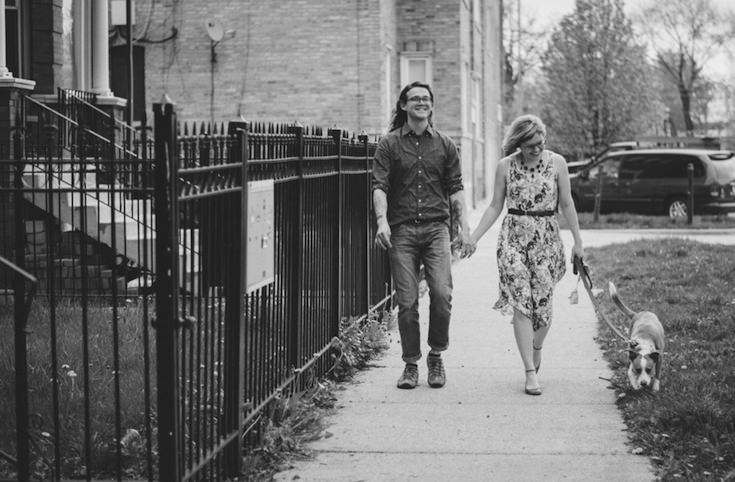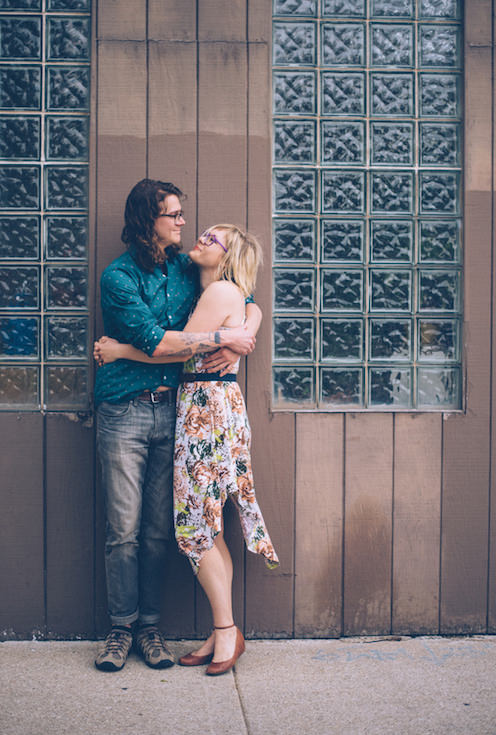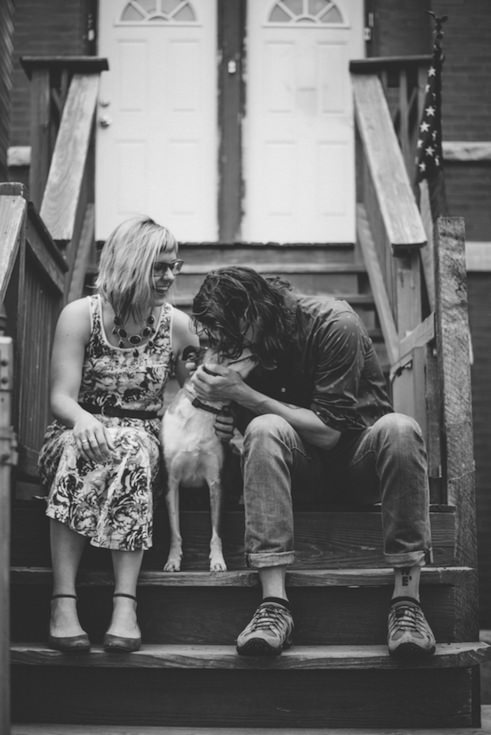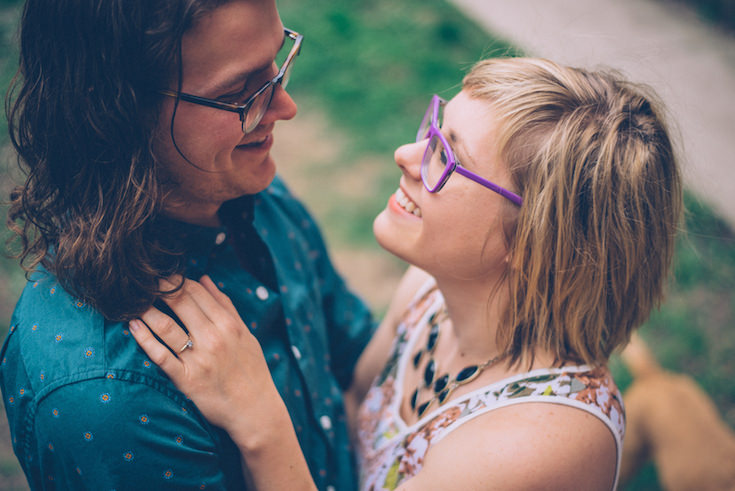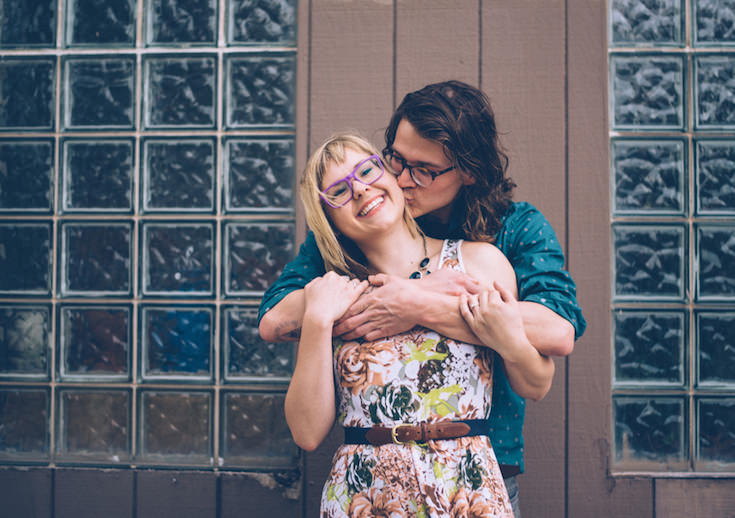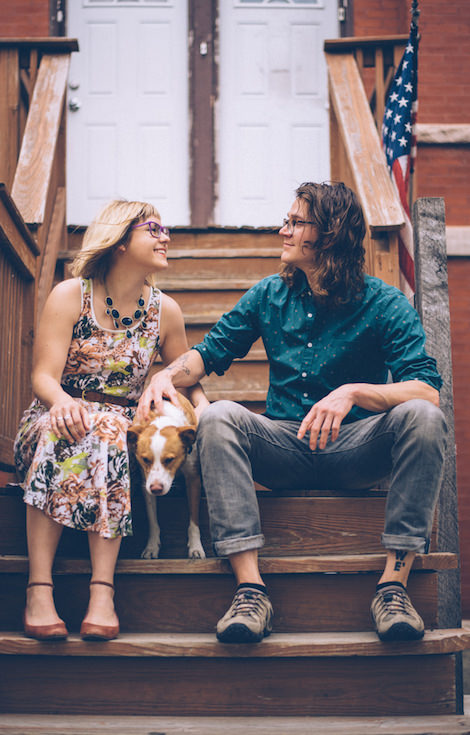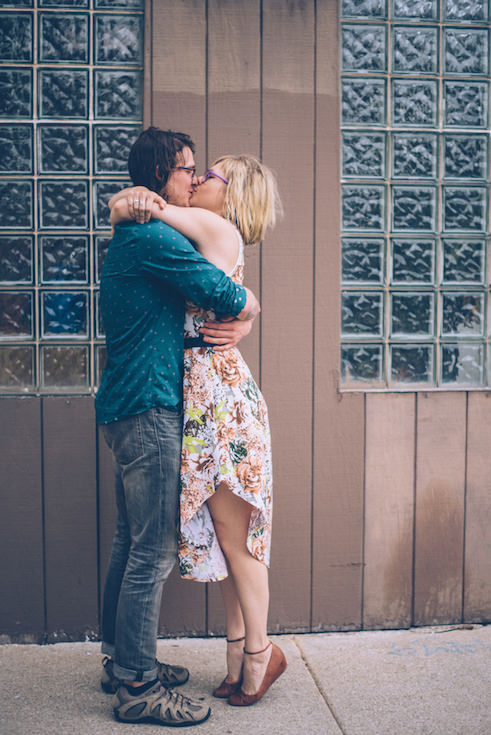 "There wasn't really a certain moment when I knew Justin was The One," Sam continues about her life partner. "I know it when he wakes me up early to kiss me goodbye before he leaves and I'm not super grumpy. I know it when it's his turn to pick out a record and he puts on one of my favorites instead of one of his. I know it when he comes to pick me up from work when it's late and/or rainy even when there's traffic and/or he has to work early the next day. I especially know it when he brings me breakfast in bed."
"I looked at her one day and knew that no one compared, and I didn't want to be anywhere else. Cliche sounding I know, but she's an entrancing gal," says Justin of the love of his life.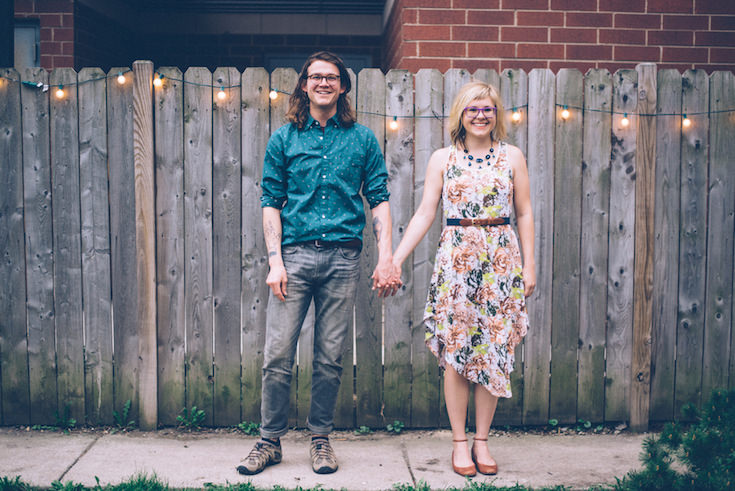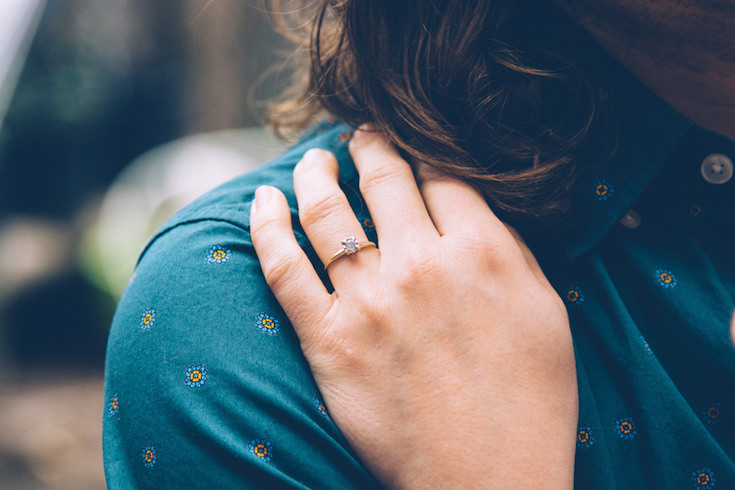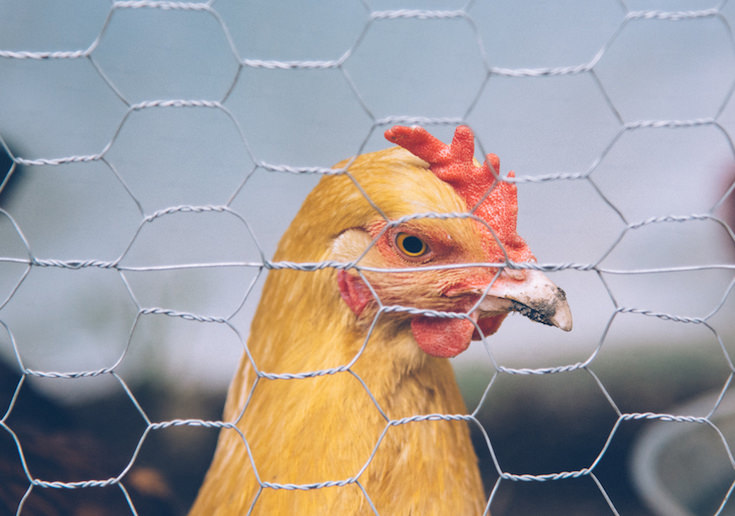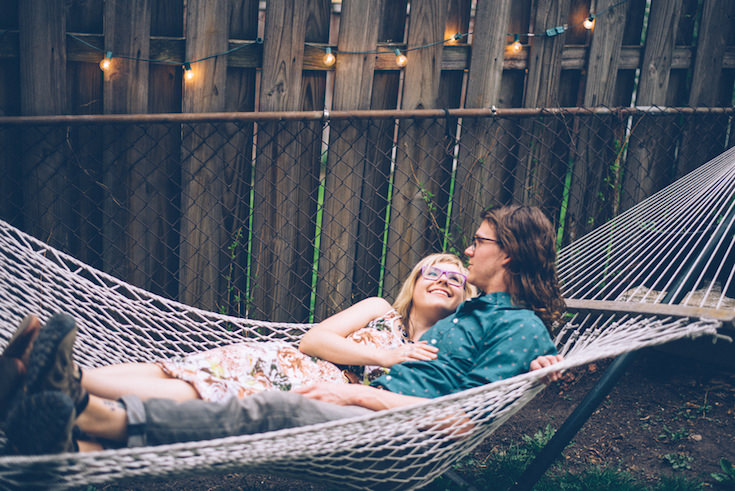 The Proposal
After three years together, they found themselves hiking up a mountain in upstate New York near Justin's hometown. "After a snack break about halfway up, Justin told me that he found a bag in the suitcase from a jewelry shop we went to on our last trip to Toronto. I was confused, thinking that mid-hike was a peculiar time to give me back some forgotten jewelry, but inside the bag was the ring!" exclaims Sam.
"Proposing to someone is a very intimidating thing," Justin adds. "I knew how I wanted to do it, but was unsure of when the right moment would be. My nerves were like jello, as were my knees. And when we were hiking it felt like the right moment."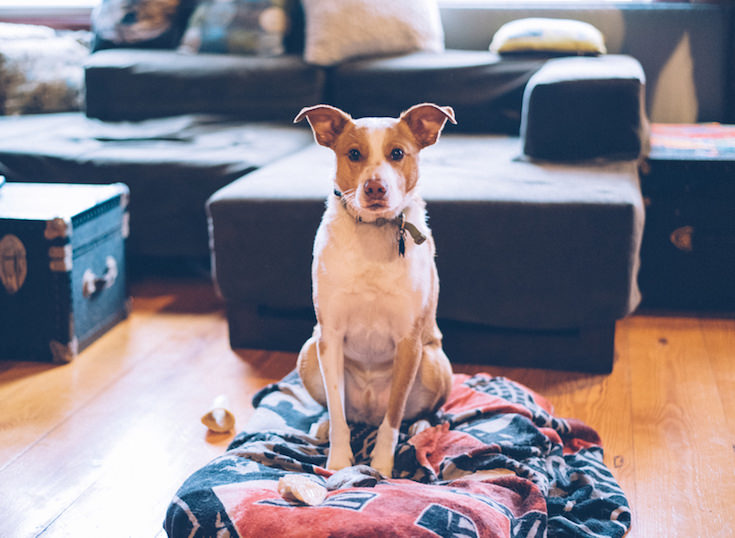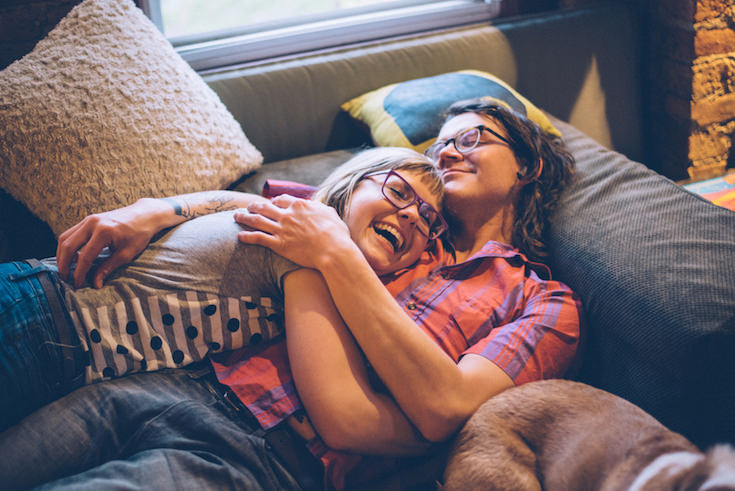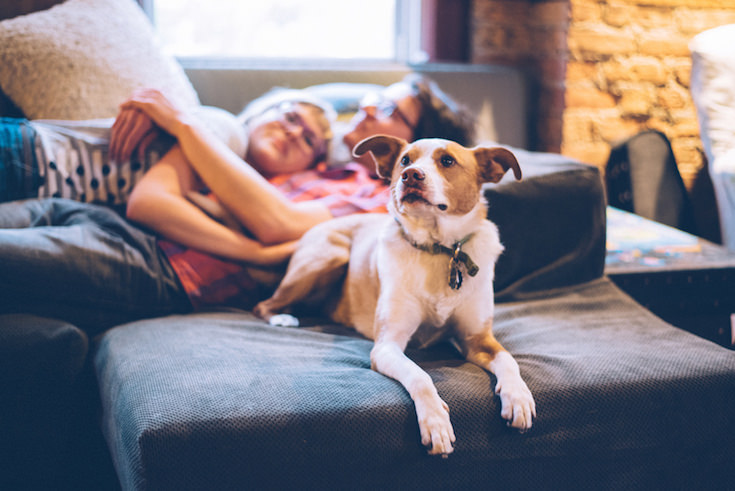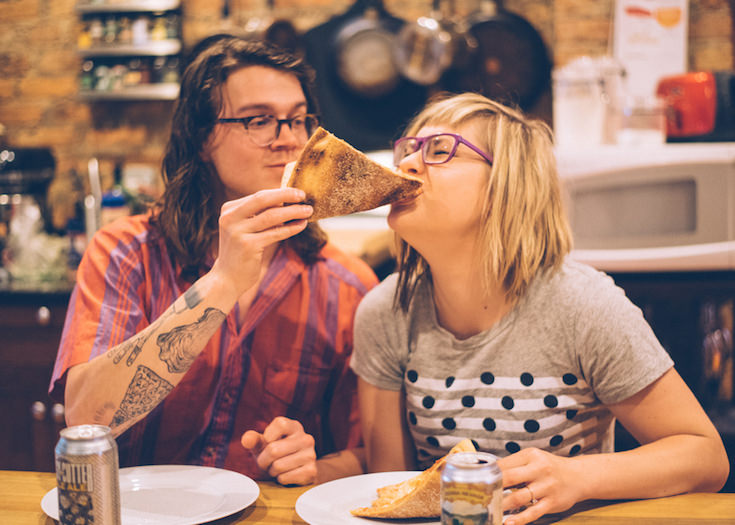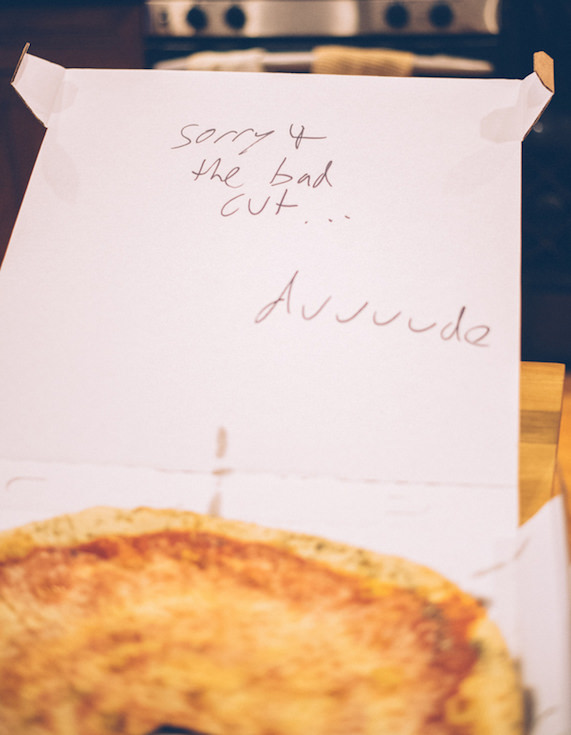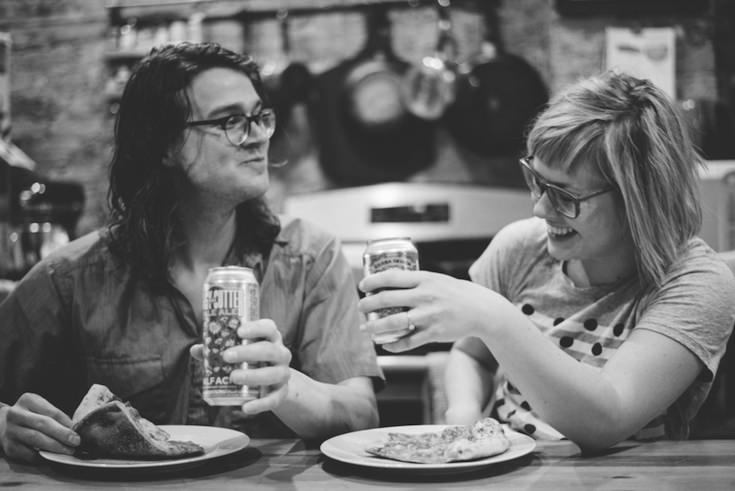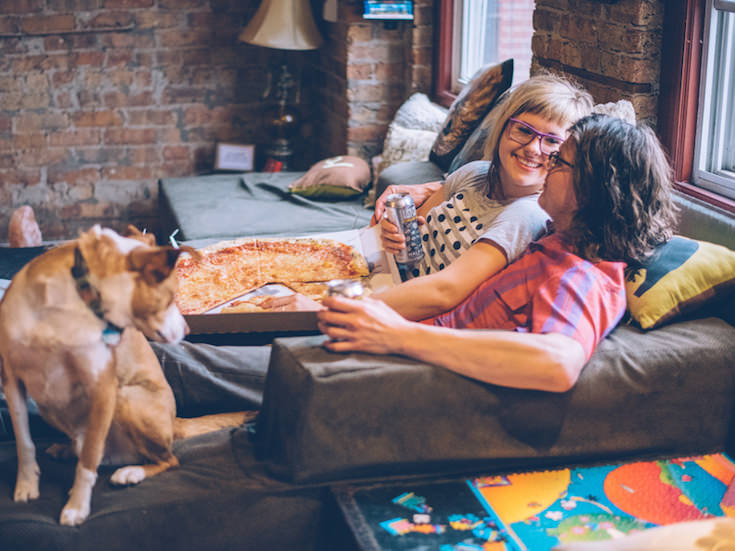 The Ring
The ring was Justin's grandmother's ring — a gold band with a solitaire diamond in a rippled square white-gold setting– and matched perfectly with Sam's simple style.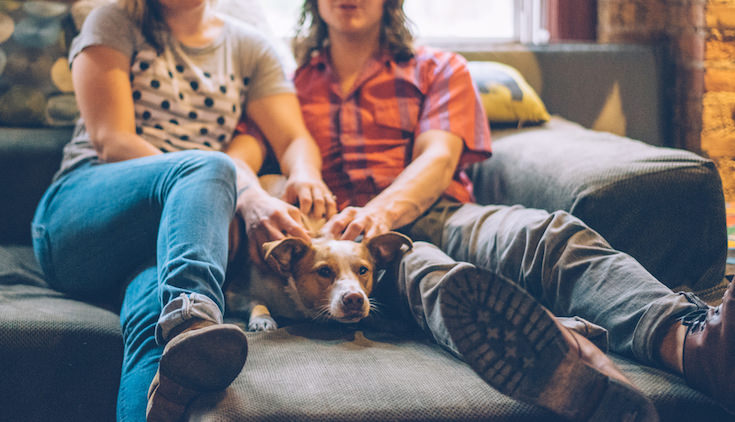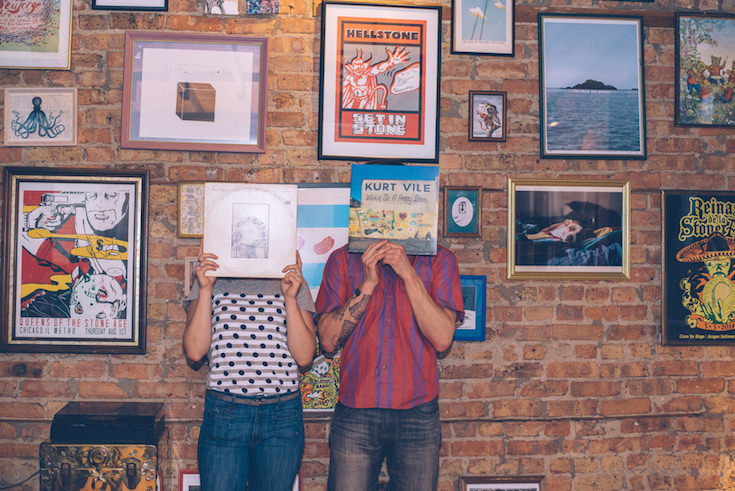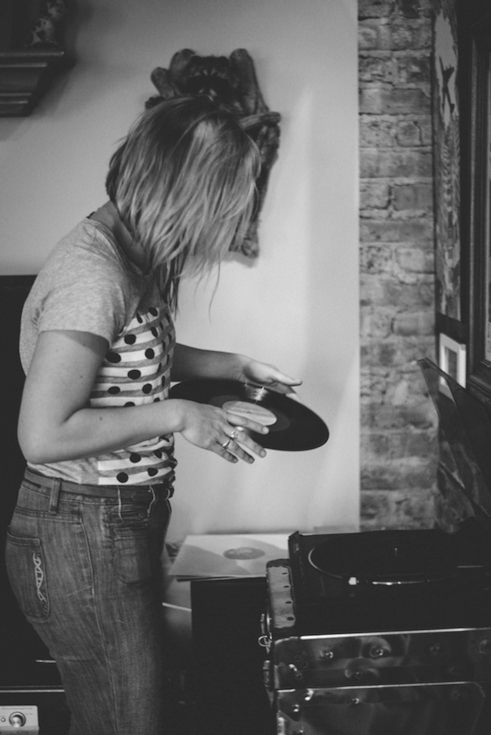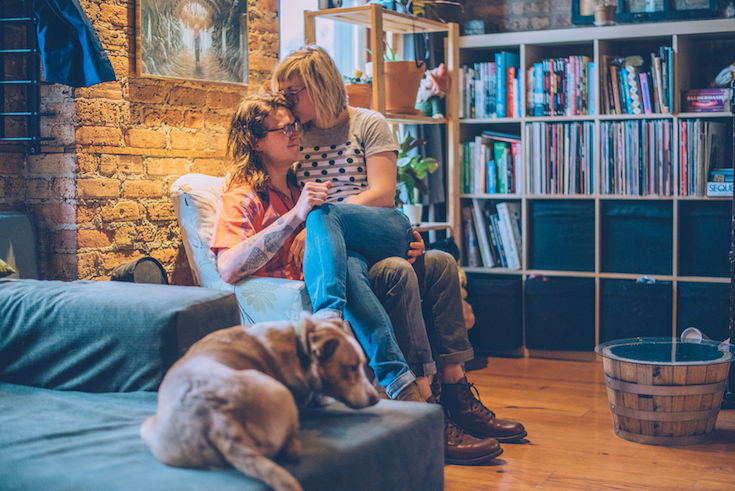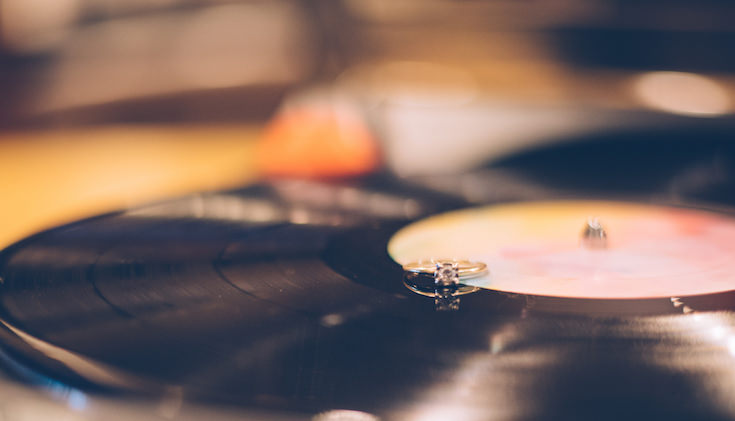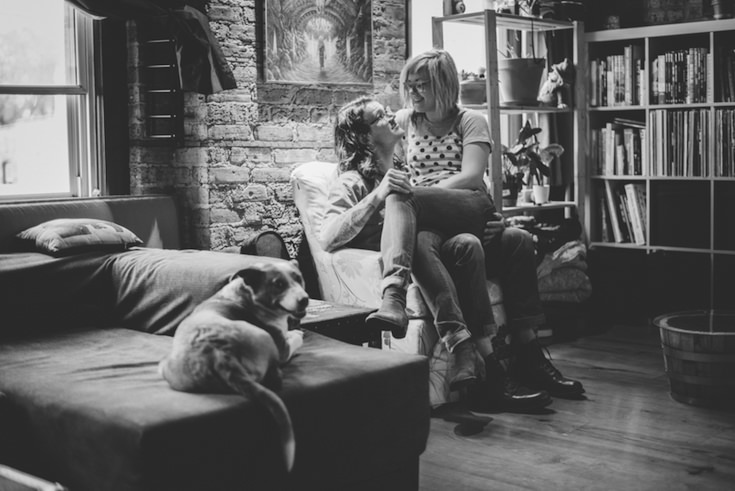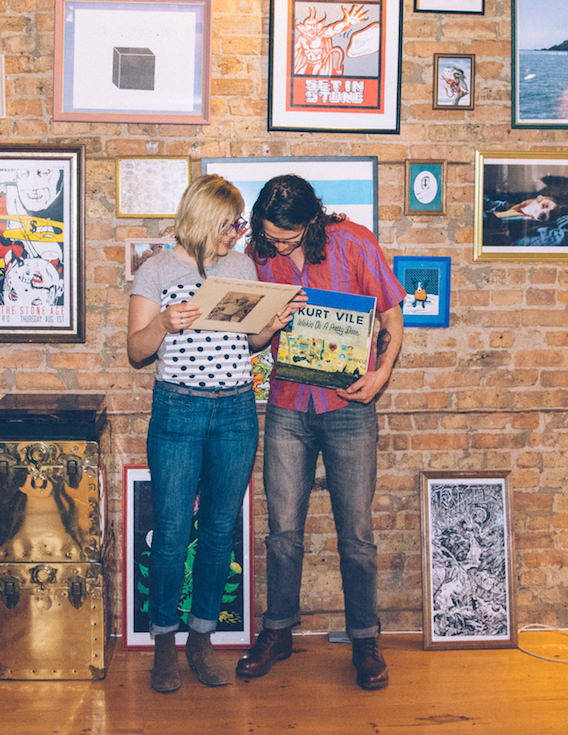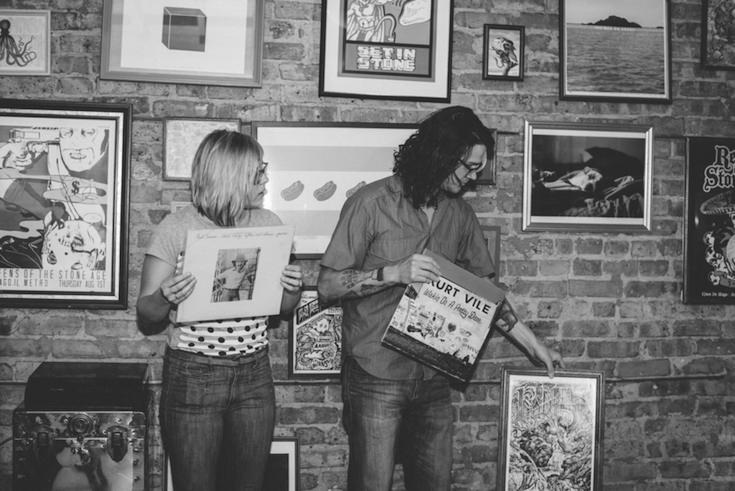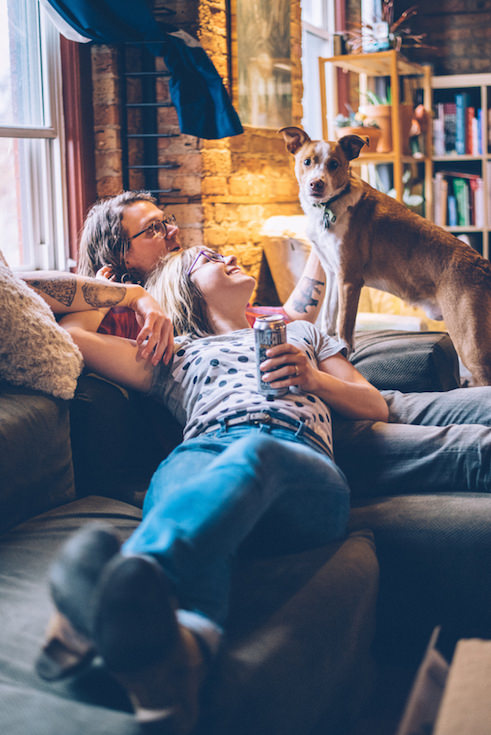 Wedding Date: October 31, 2015