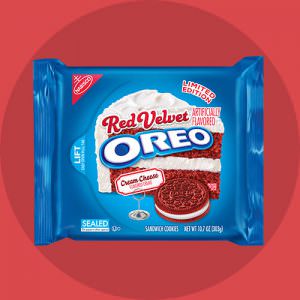 So, have everyone else's Facebook newsfeeds been blowing up with excitement over the recent announcement from the Oreo cookie masterminds? Or is it just mine?
In case you haven't heard, Oreo is "feeding" into the red velvet craze by introducing a limited edition Red Velvet Oreo cookie with cream cheese filling (salivating over here whilst my stomach rumbles), available starting on February 2. I may actually forgo the usual Godiva box of assorted truffles for Valentine's Day this time around and request about three packages of these (listen, it's the dead of winter. There's no shame in needing some extra padding for warmth). If you love everything red velvet and want some out-of-the-box ideas for your special day inspired by these cookie newcomers, try some (or every one) of these eight unique recipes. And you'll be surprised to find they're not all desserts.
 1. Red Velvet Battered Chicken Fingers and/or Onion Rings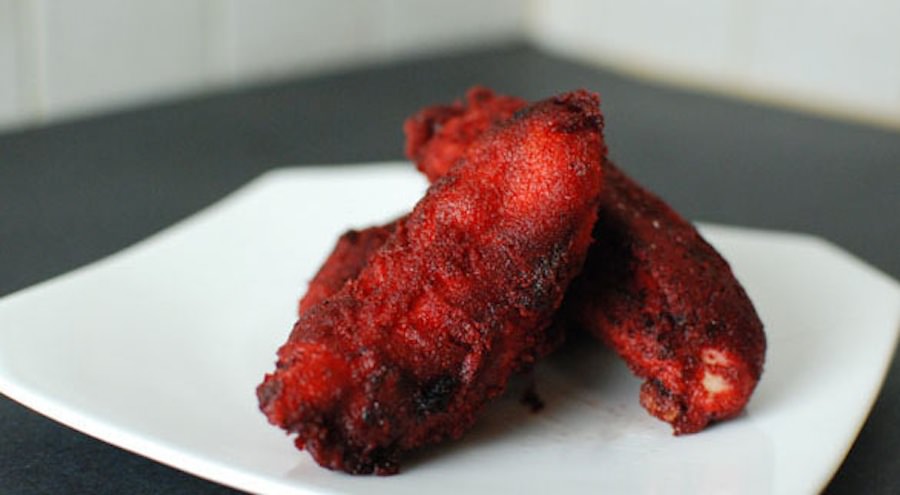 Courtesy of tablespoon.com
No, these aren't honey barbecue. They are (drumroll) …red velvet-battered chicken fingers! You can also try the recipe for red velvet better with …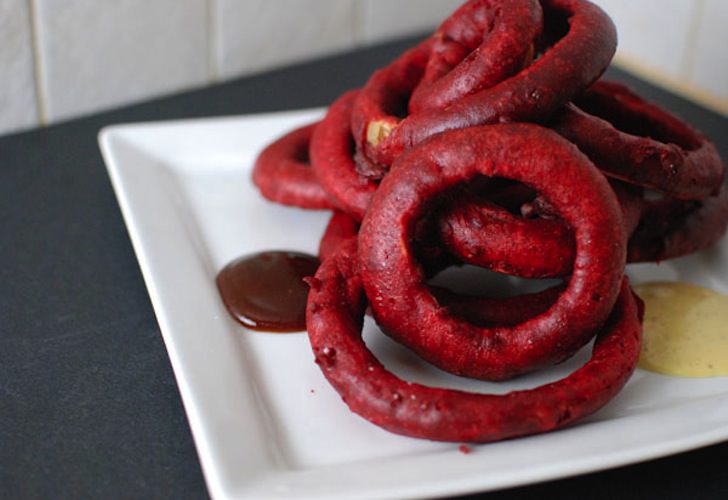 onion rings! It sounds insane, but the two flavors compliment each other quite nicely. Ever have a chocolate-covered potato chip? Or bacon bit brownies? Sweet and salty heaven.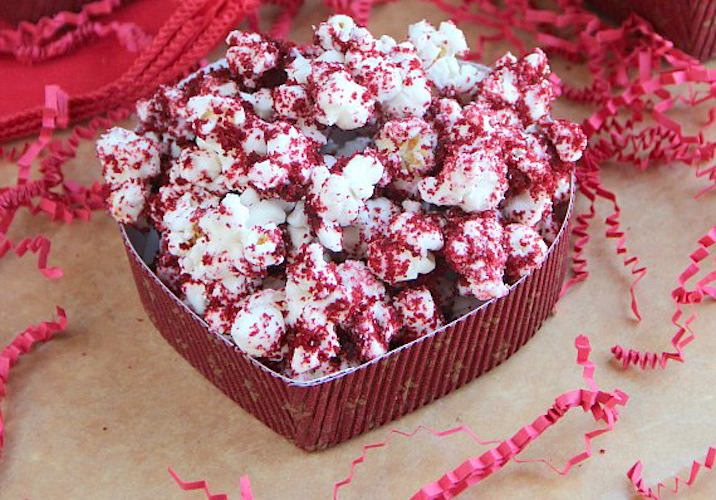 Courtesy of CookiesAndCups.com 
The best thing about popcorn is that it's so versatile. It's actually a pretty healthy snack on it's own, but what fun is that? Chocolate-covered popcorn, caramel popcorn — it's all addicting. Add this to the list.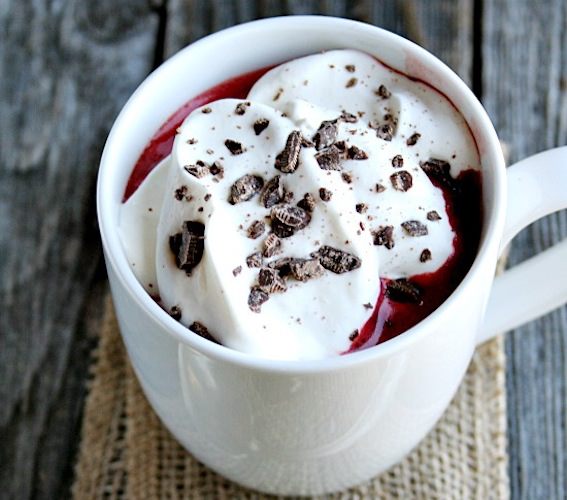 Courtesy of HeathersFrenchPress.com 
Nothing is better on a cold snowy night than a hot cup of creamy, steaming drinkable chocolate. Except maybe a hot cup of creamy, steaming red velvet decadence. This will definitely up the ante for your winter wedding cocoa station.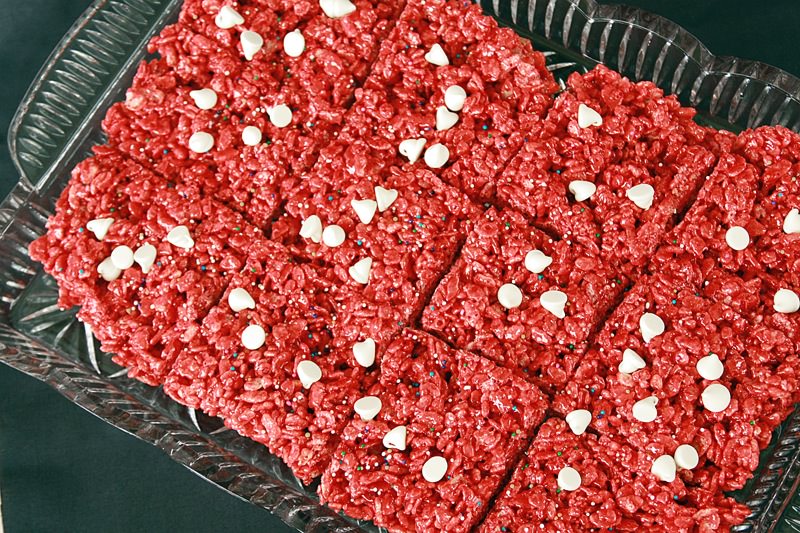 Courtesy of RunsWithSpatulas.com
These crunchy marshmallow slices of bliss will be even more heavenly infused with red velvet. Melt-in-your-mouth amazing!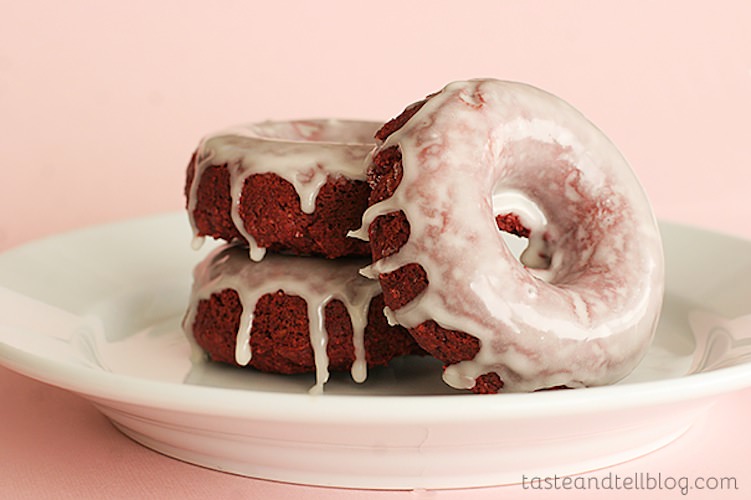 Courtesy of TasteAndTellBlog.com
Donuts are having a serious moment in the wedding dessert spotlight and you can't go wrong with red velvet versions.
6. Red Velvet Cheesecake Milkshake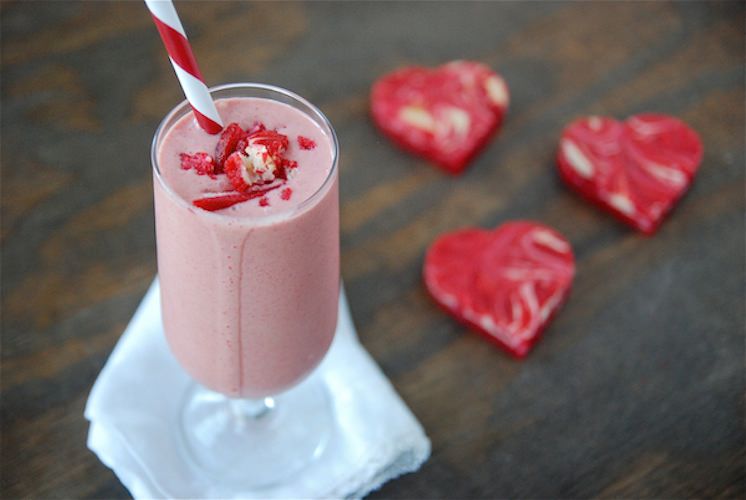 Courtesy of TheNoviceChefBlog.com
Red velvet makes for a tasty and refreshing signature smoothie for showers or even the main event.
7. Red Velvet Cake Mix Cinnamon Rolls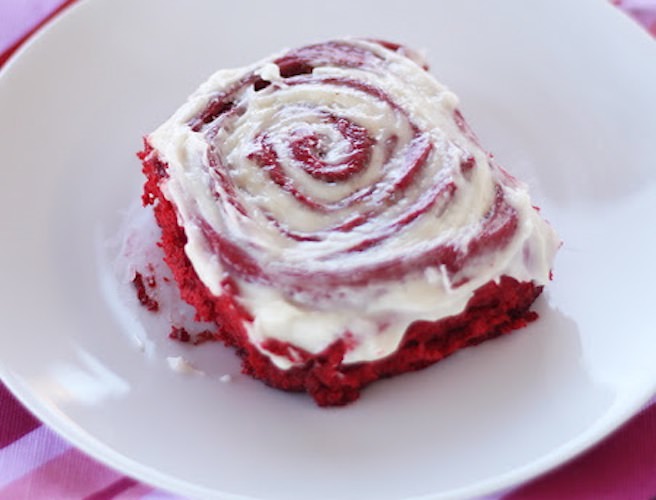 Courtesy of Number2Pencil.com
This cinnabun is cinnayum. Sticky, gooey, frosty goodness joins forces with red velvet and cinnamon. Turns out, it's a match made in dessert heaven.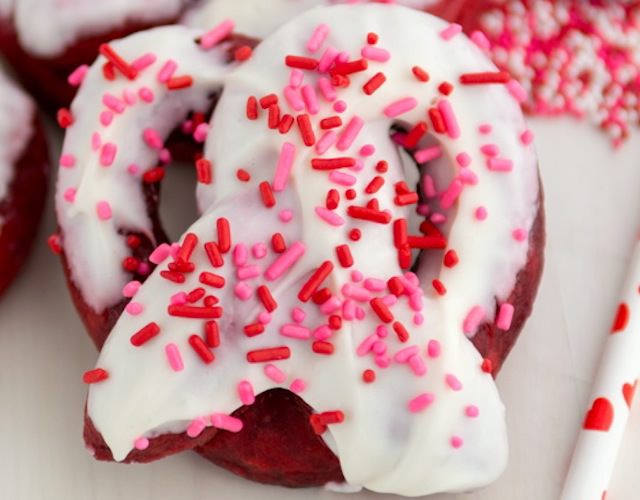 Courtesy of CrazyForCrust.com
How intriguing are these?!? With the mouth-watering taste of red velvet and the consistency and hard glaze of a soft pretzel, how can one go wrong?
By Shannen Hofheimer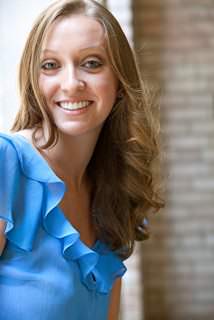 With a degree in Vocal Performance from The Hartt School of Music, Shannen is always seeking to infuse her greatest passions together: music, theatre, love, food and writing. She has always been intrigued by human interaction and what ignites that initial, very special spark between two people. Coffee is just as vital to her as water, and her closet is saturated with leopard print clothing and accessories.