Tropical, luxurious, and a fresh spin on tradition were the perfect ingredients combined to make the recipe resulting in this romantic Polynesian styled shoot.
On a private property in the Gold Coast of Australia, real-life couple Josh and Tiara posed effortlessly throughout the editorial. The shoot even allowed Josh to pay tribute to his Polynesian heritage; adding much to the authenticity. Furthermore "Lei Luna Leis, was an amazing addition to the team," mentioned Emily of Poppy and Sage. "Her Hawaiian background certainly gifted a real-life aspect to the shoot — it was so important to the entire team that any heritage incorporated be acknowledged appropriately — florals that would appear in traditional ceremonies."
The florals certainly stood out with their bright citrus colors bringing a fresh and vibrant flair in addition to the attraction of the big leaves. Engraved coconuts, a statement coconut wedding cake, and chocolate favors all added such sweetness, while tribal touches rounded out the details seamlessly in subtleness; both in the model bride's gown and through henna artistry. "Sharmeen Thomas created the white henna artistry for our bridal muse; this weaved an elegant tribal element into the overall look," stated Emily.
"As with every collaboration, the creation and enjoyment is a full team effort," continued the photography. And lucky for us, we get to admire the artistic creativity of each and every talented vendor that made this magic happen!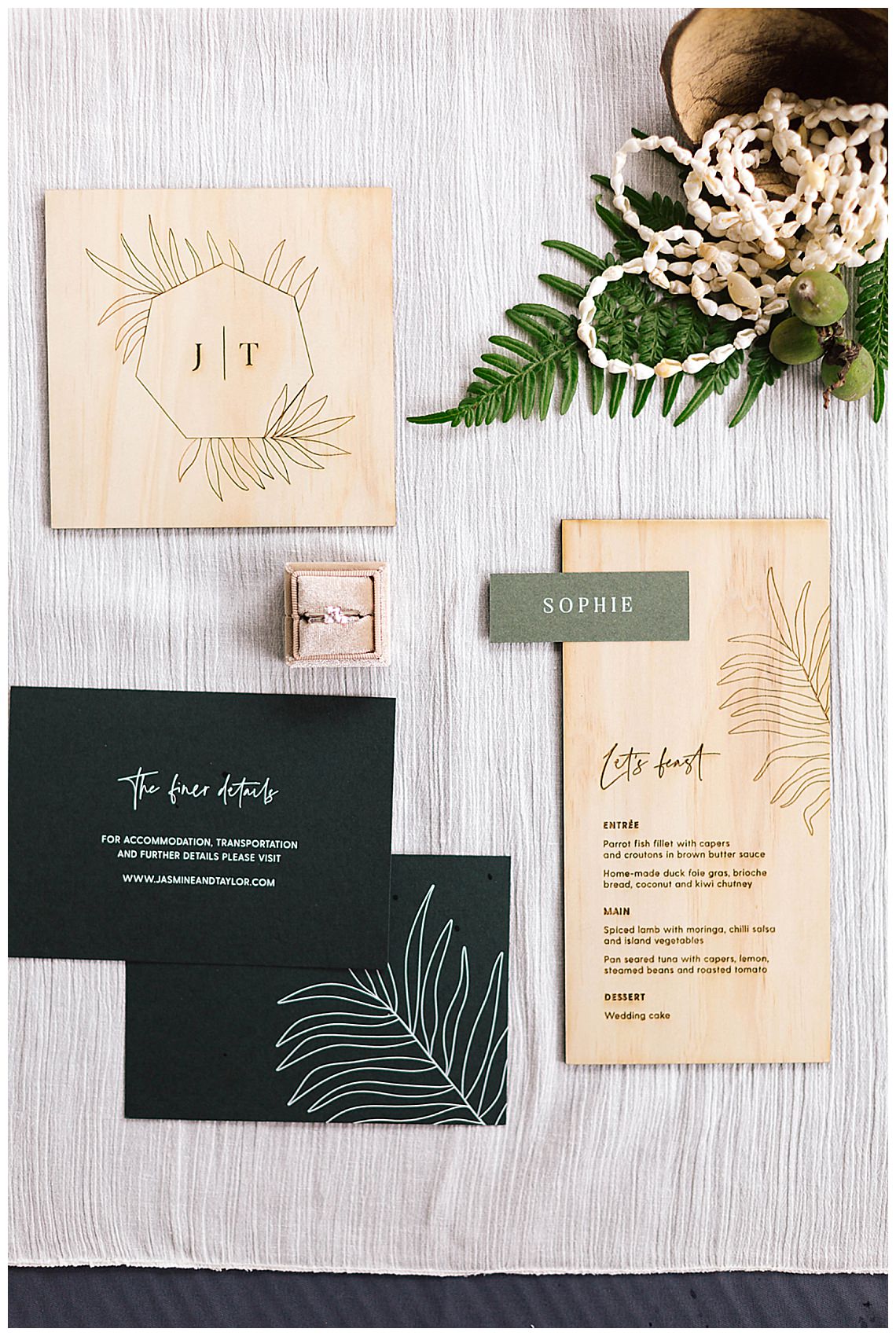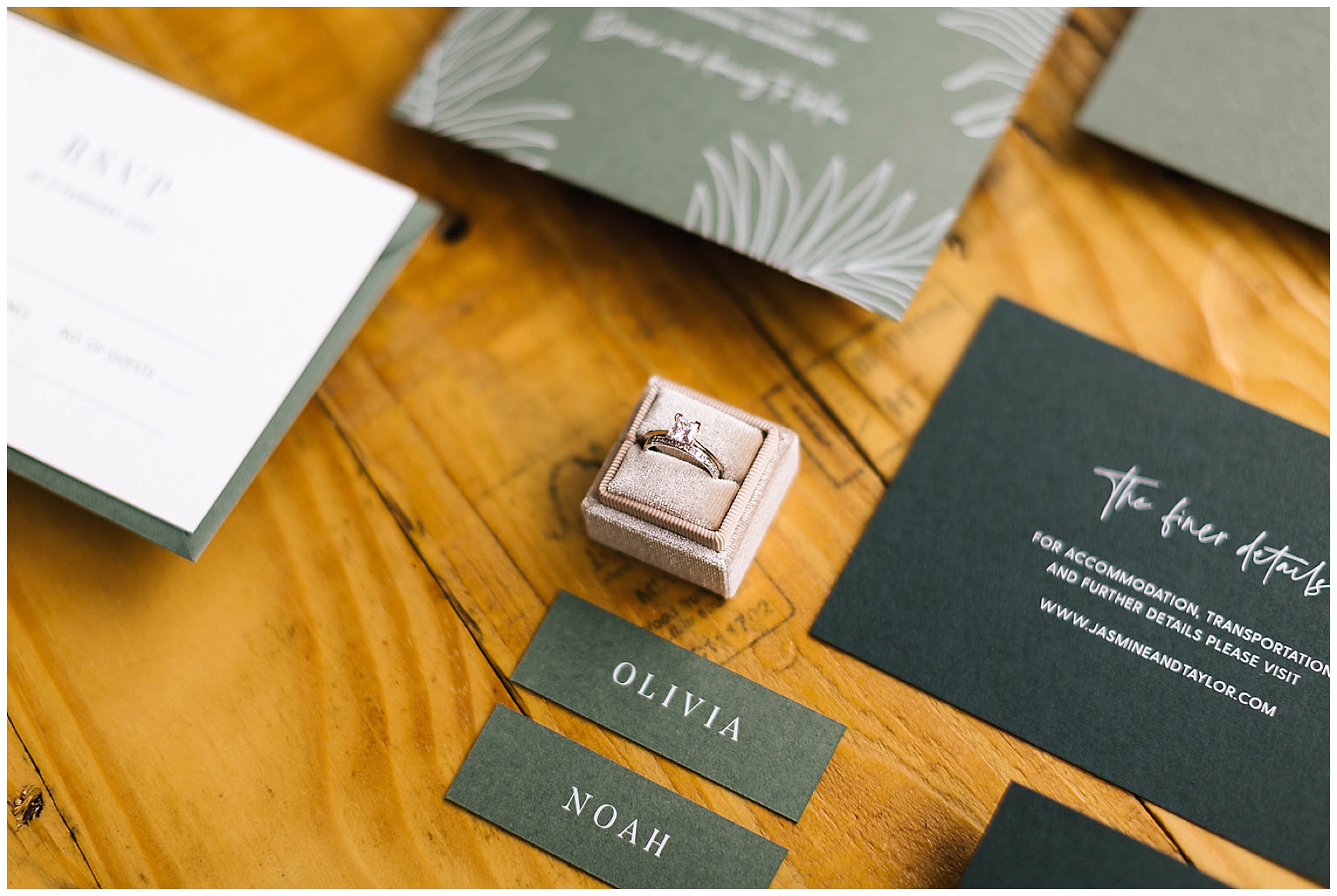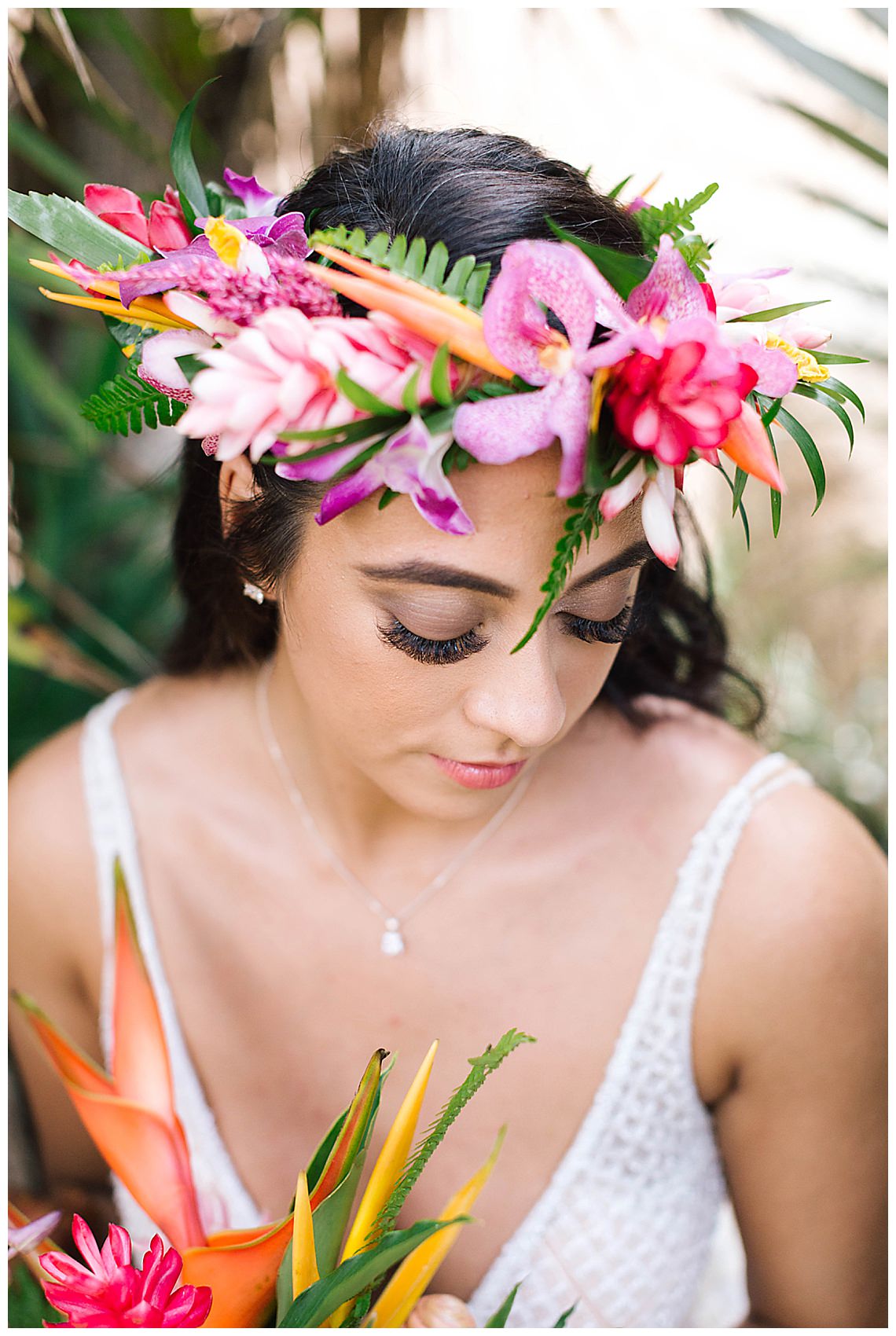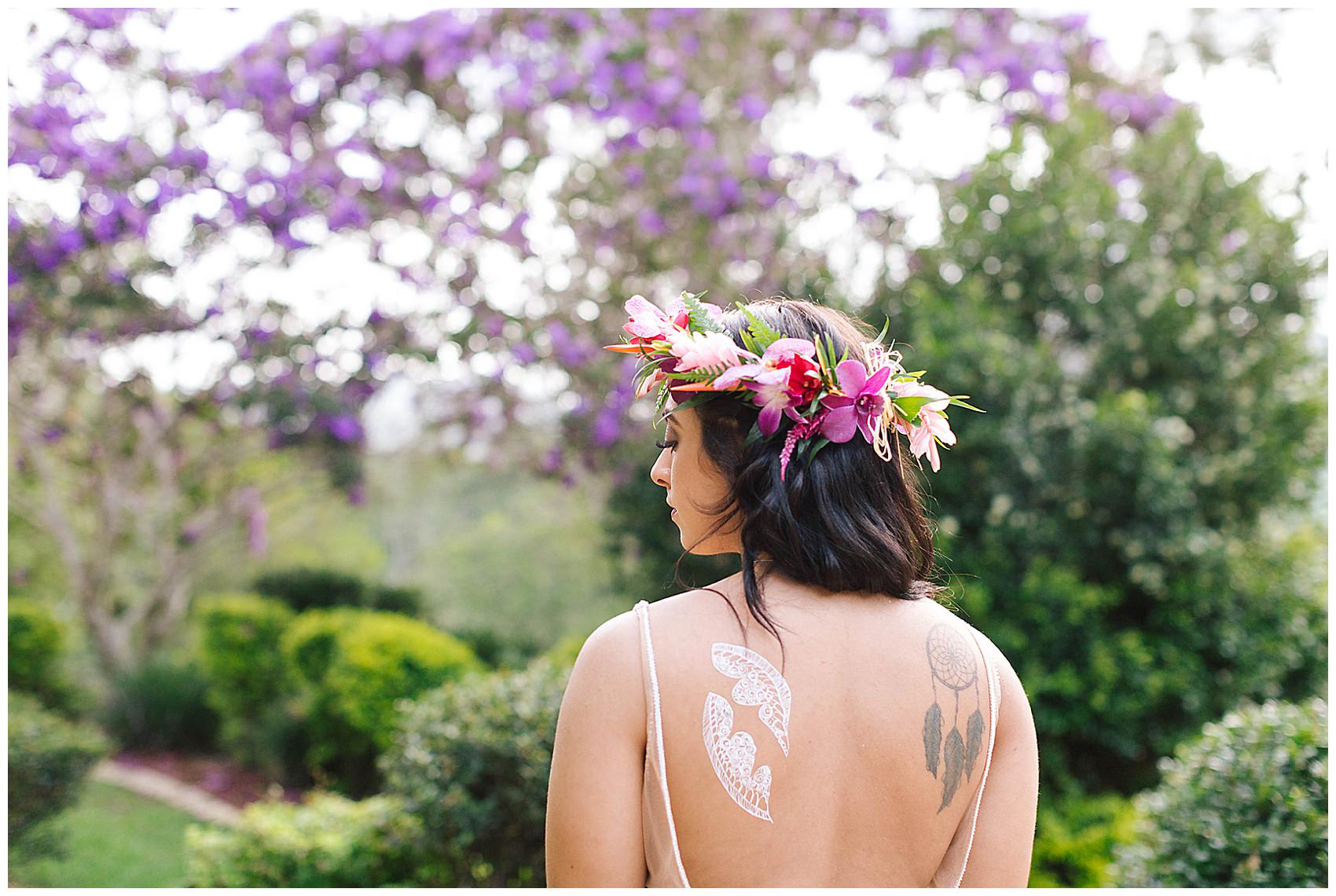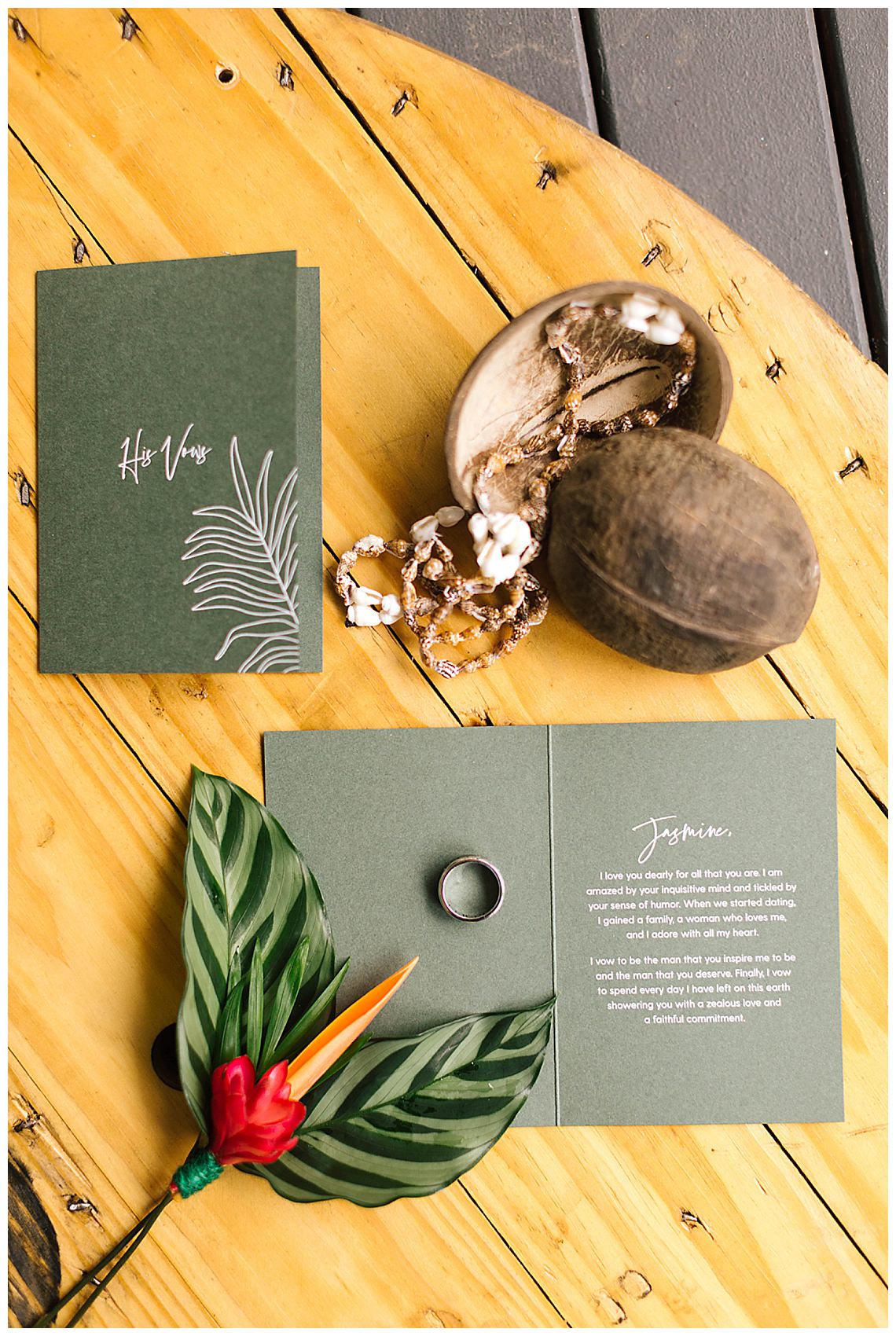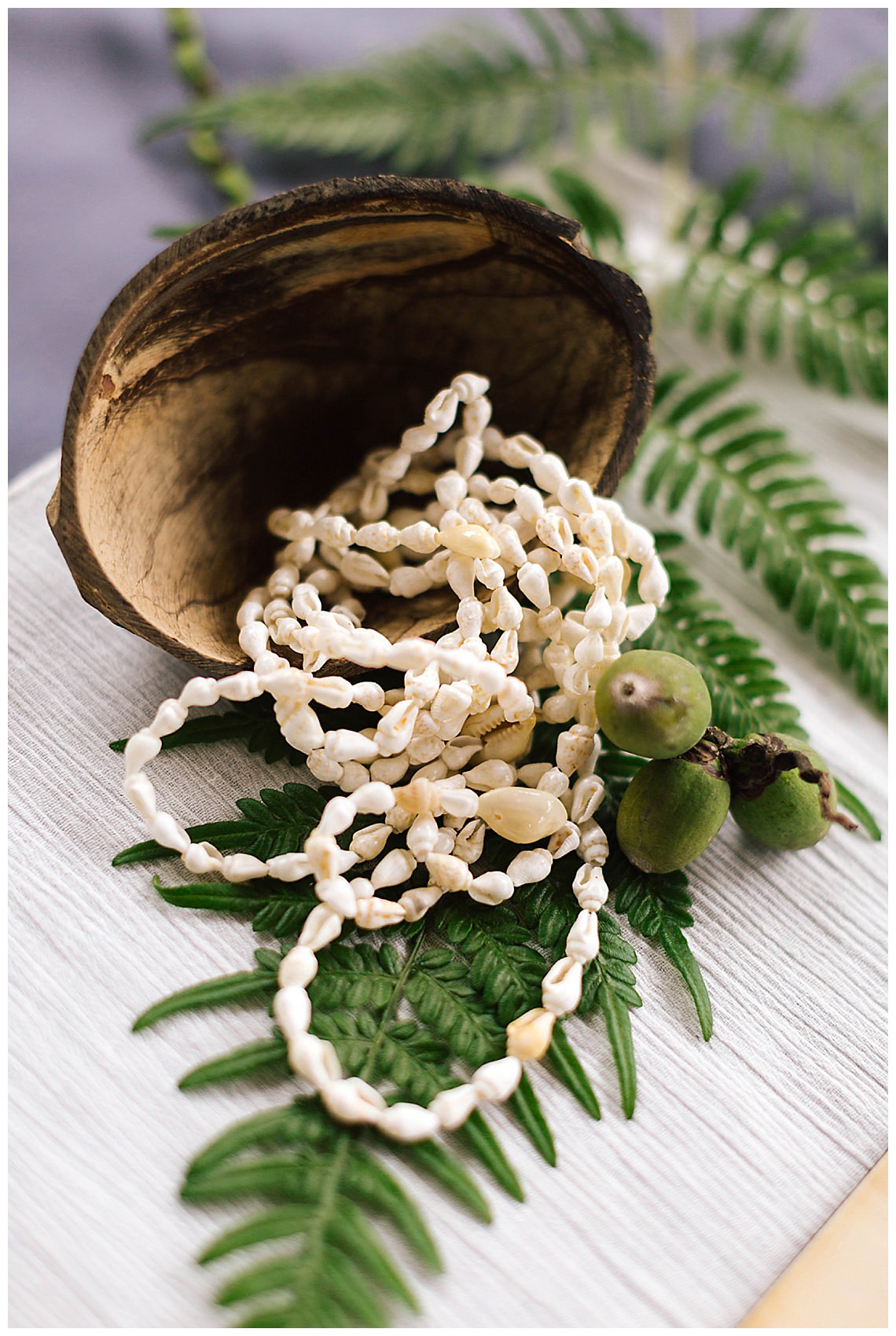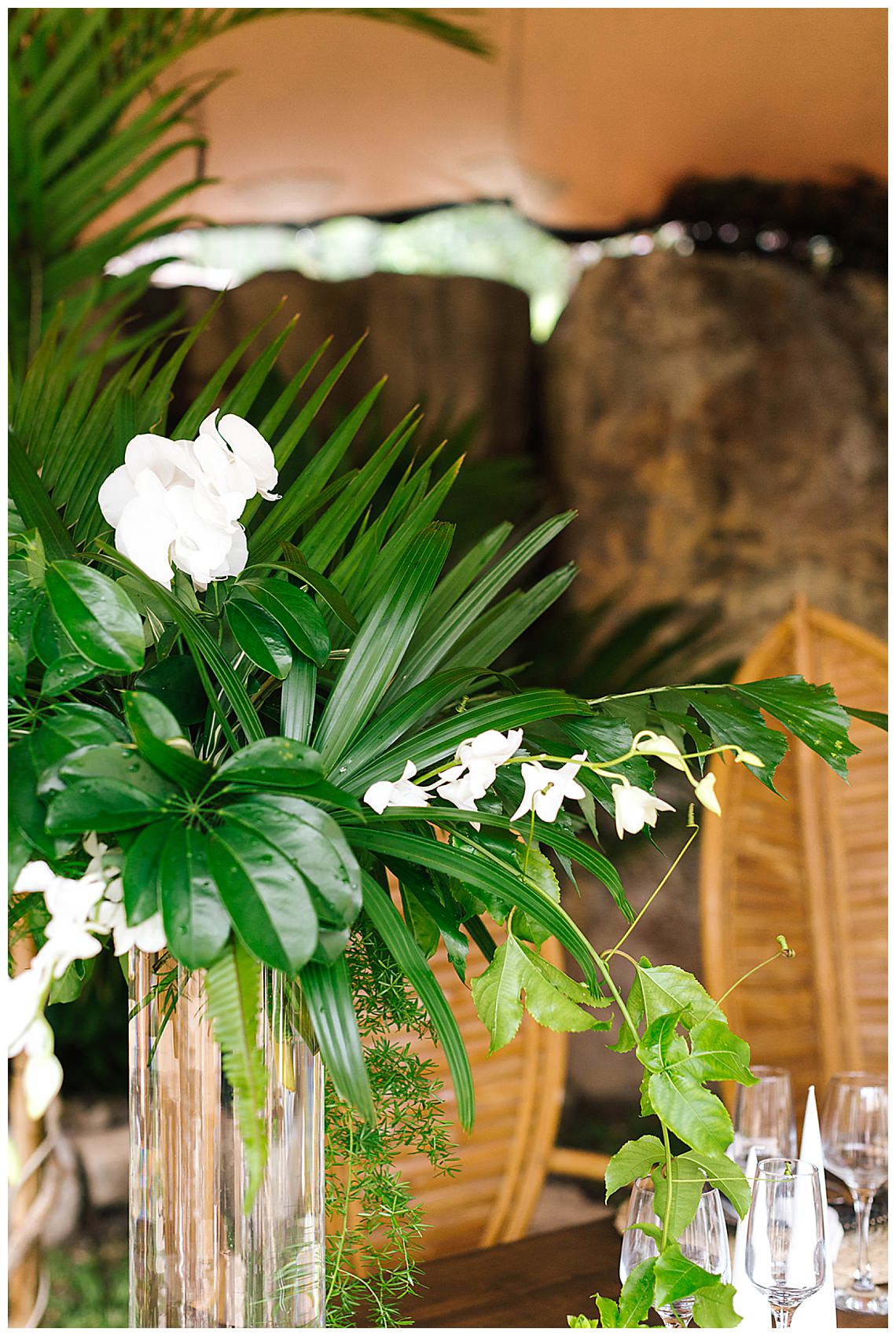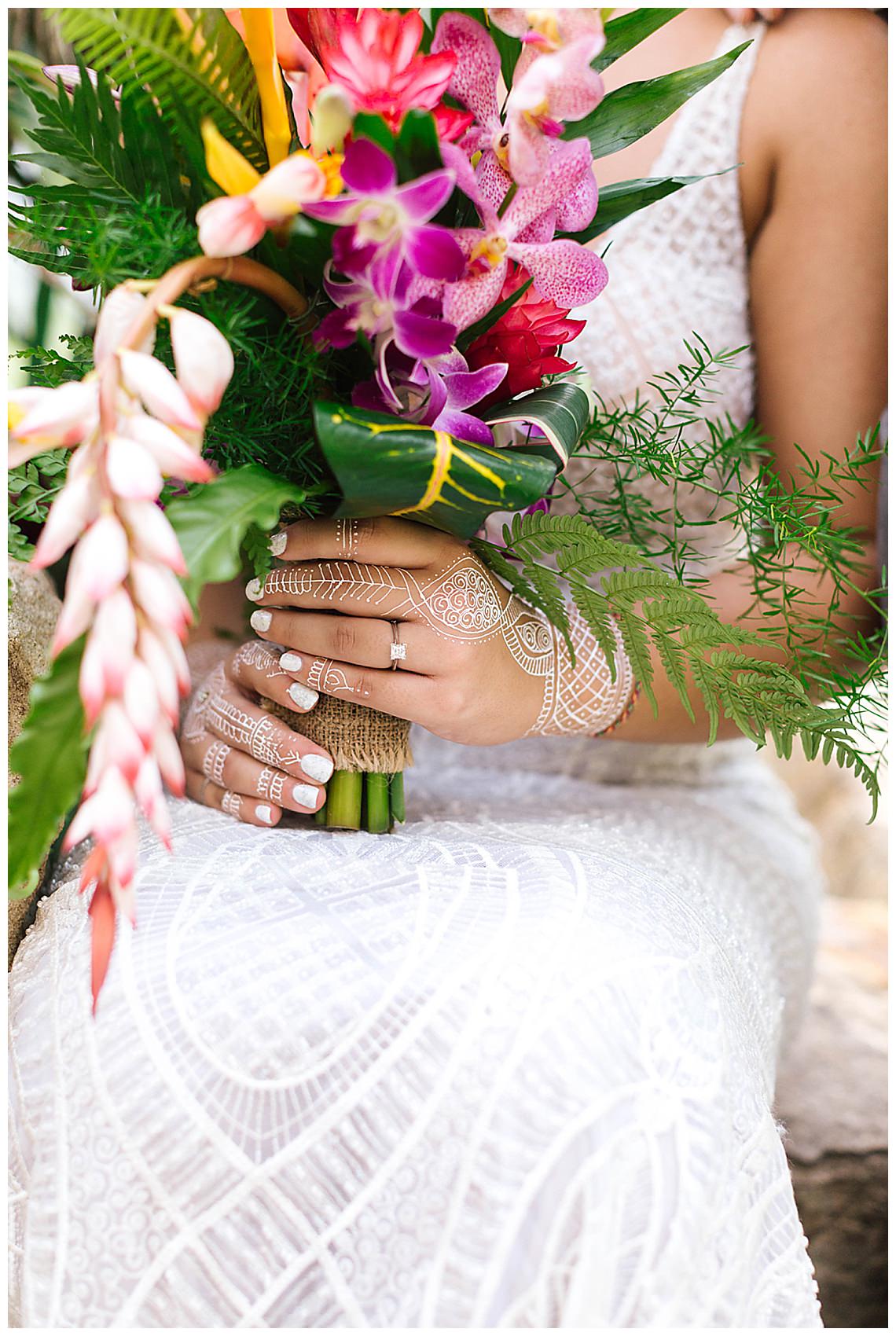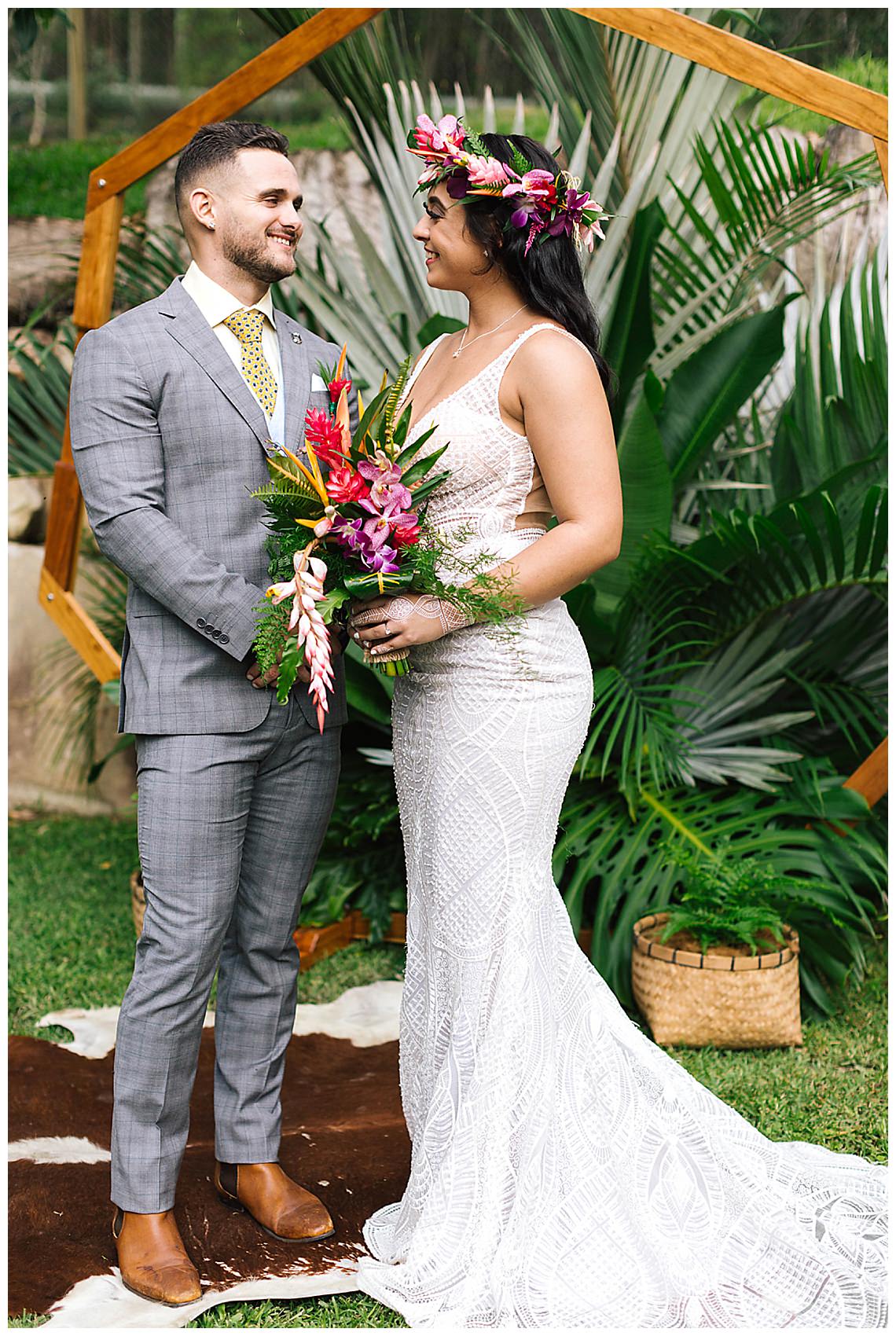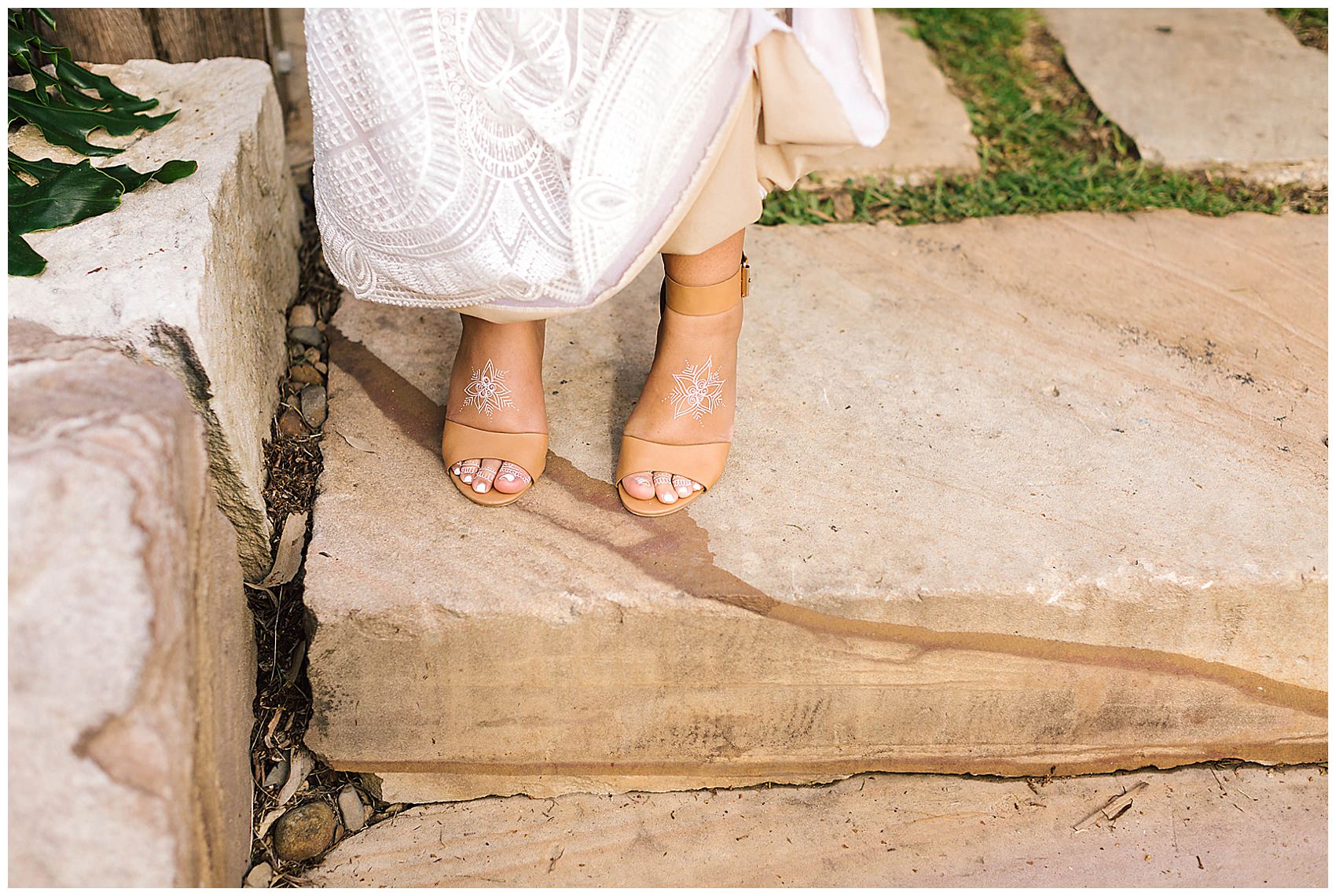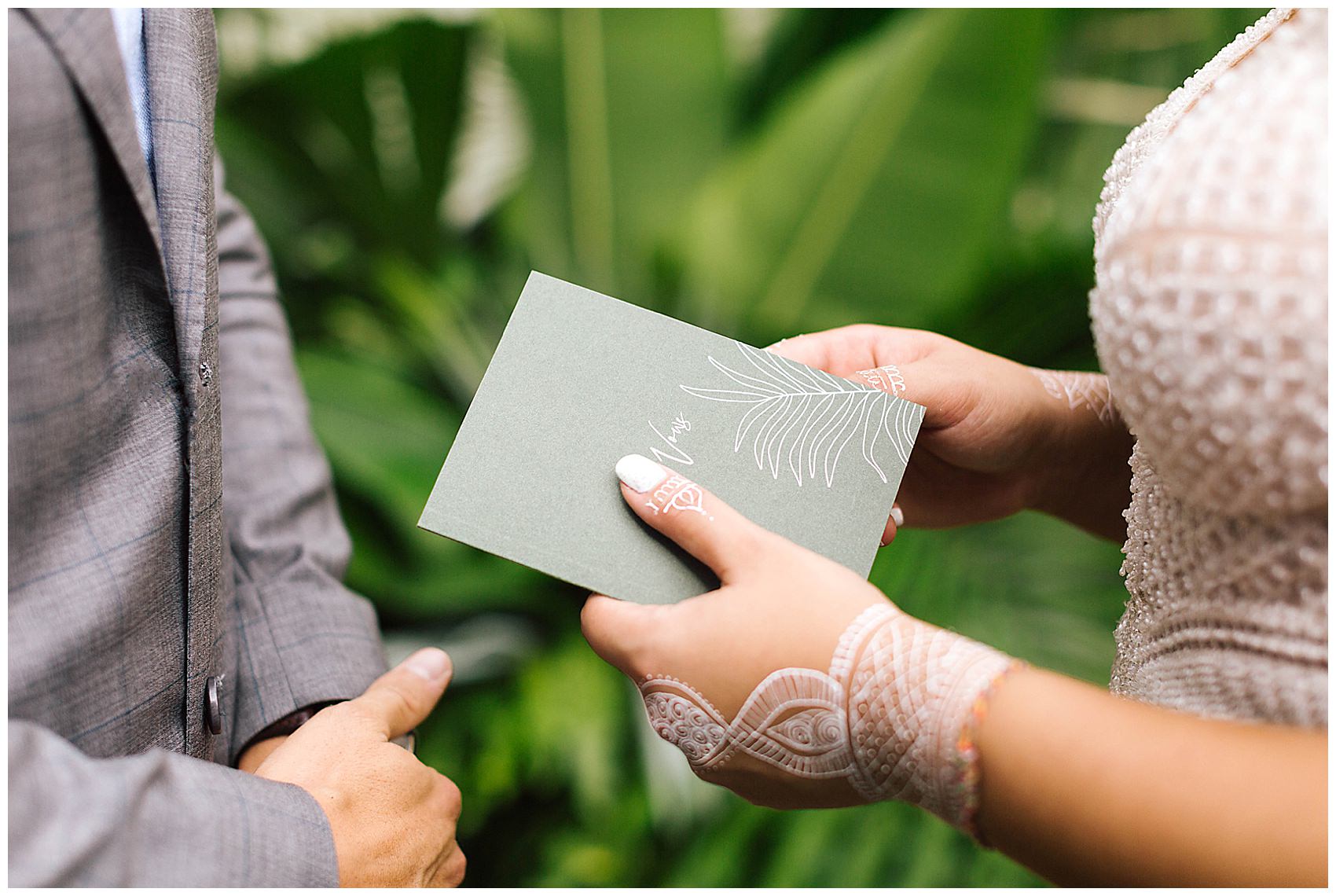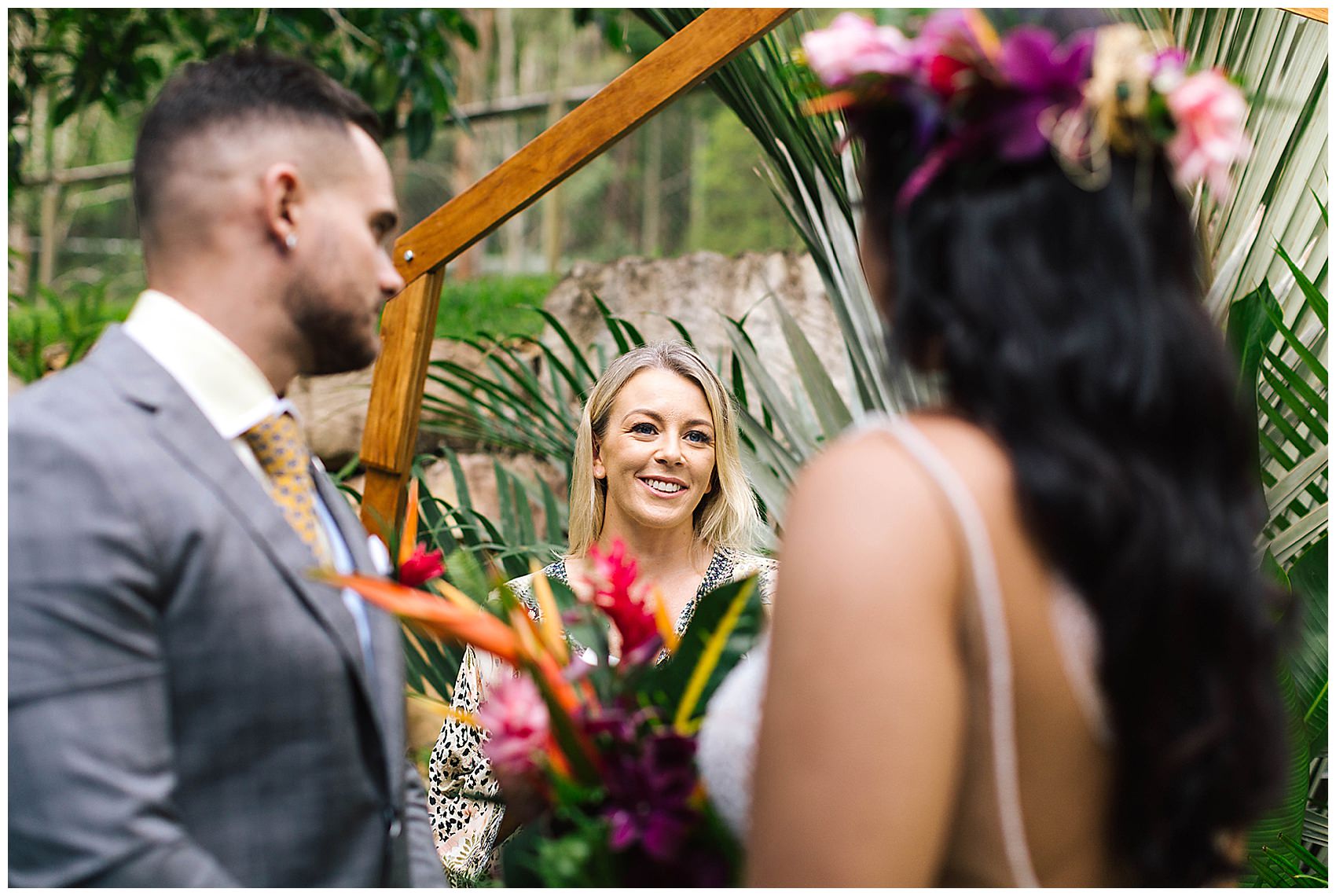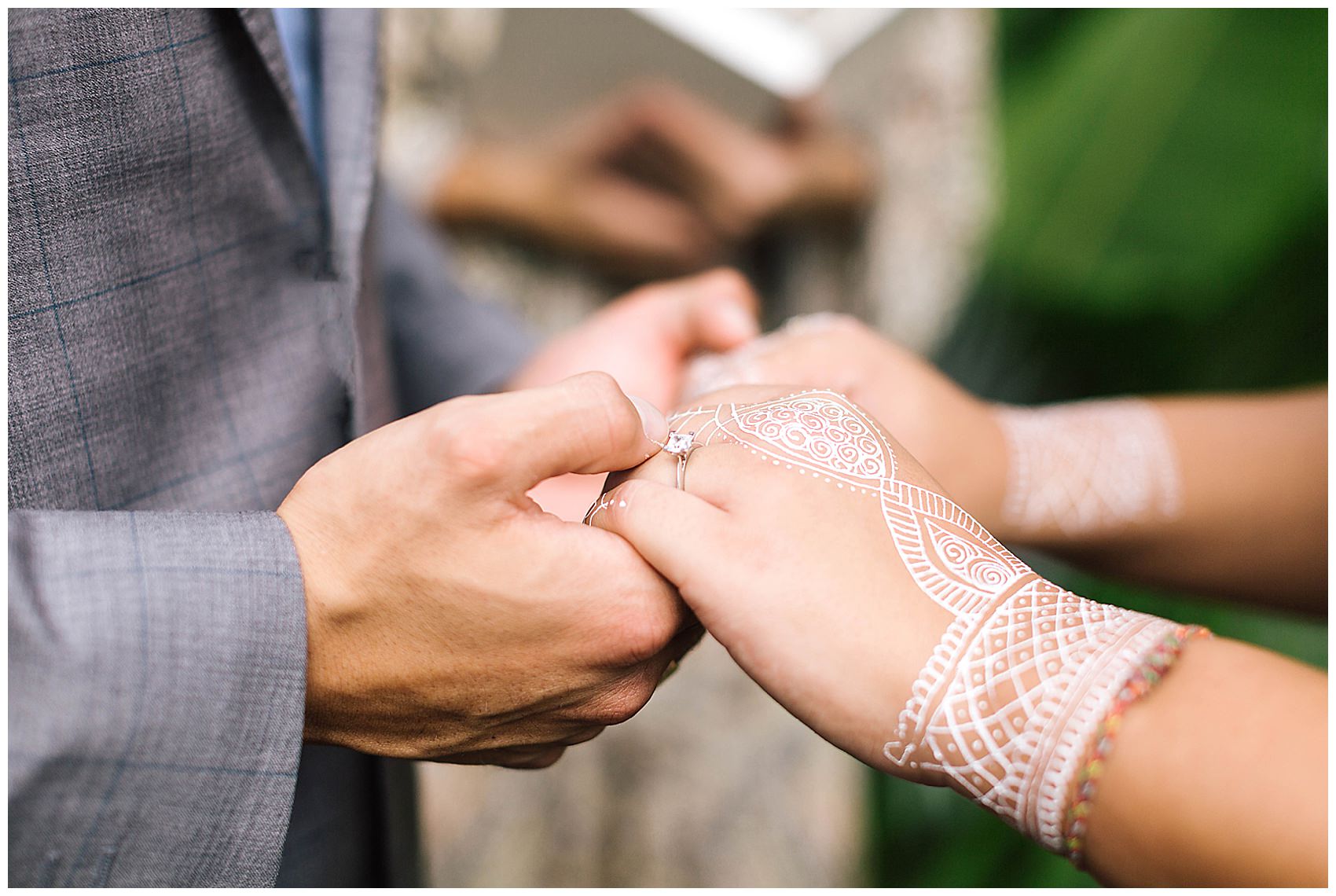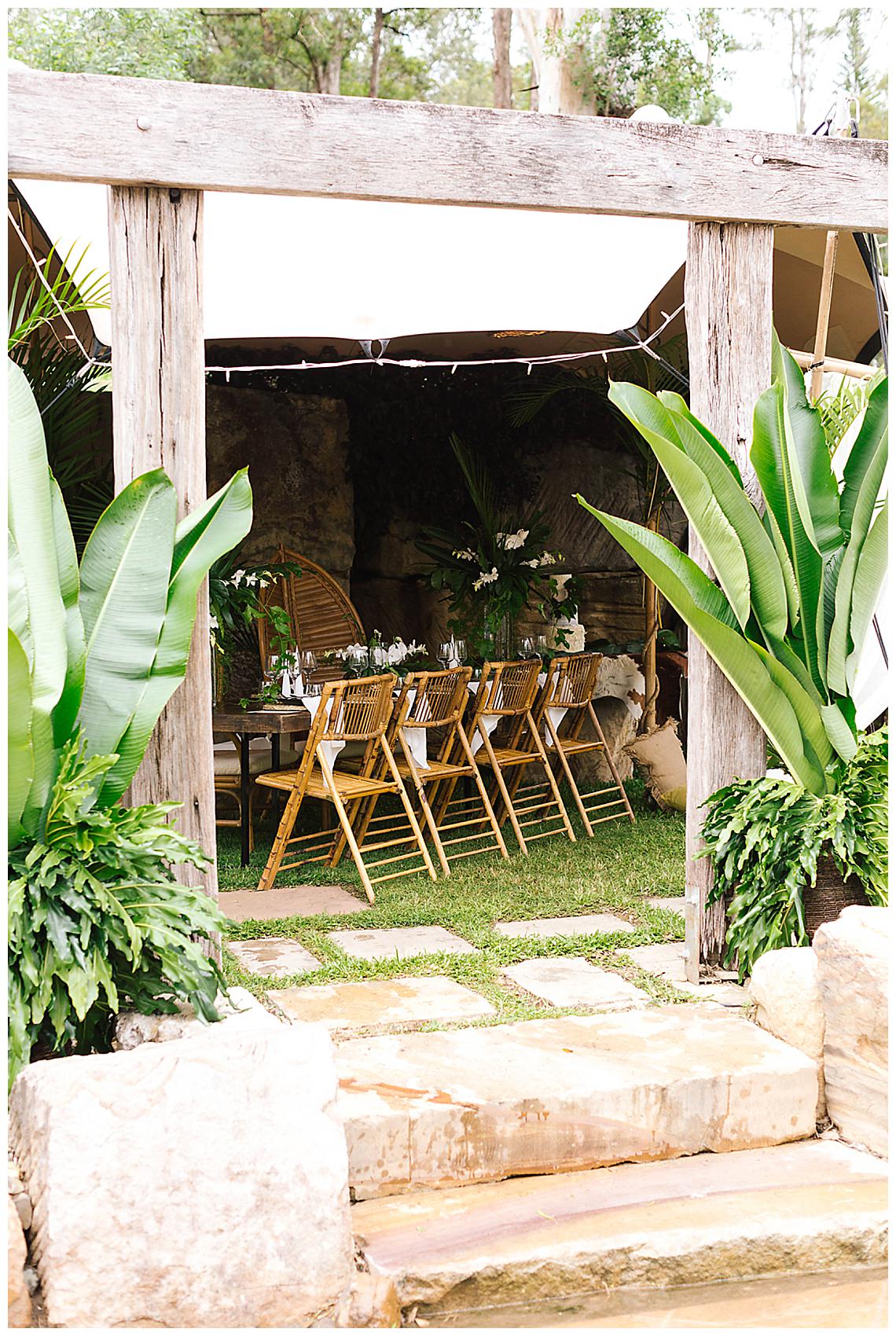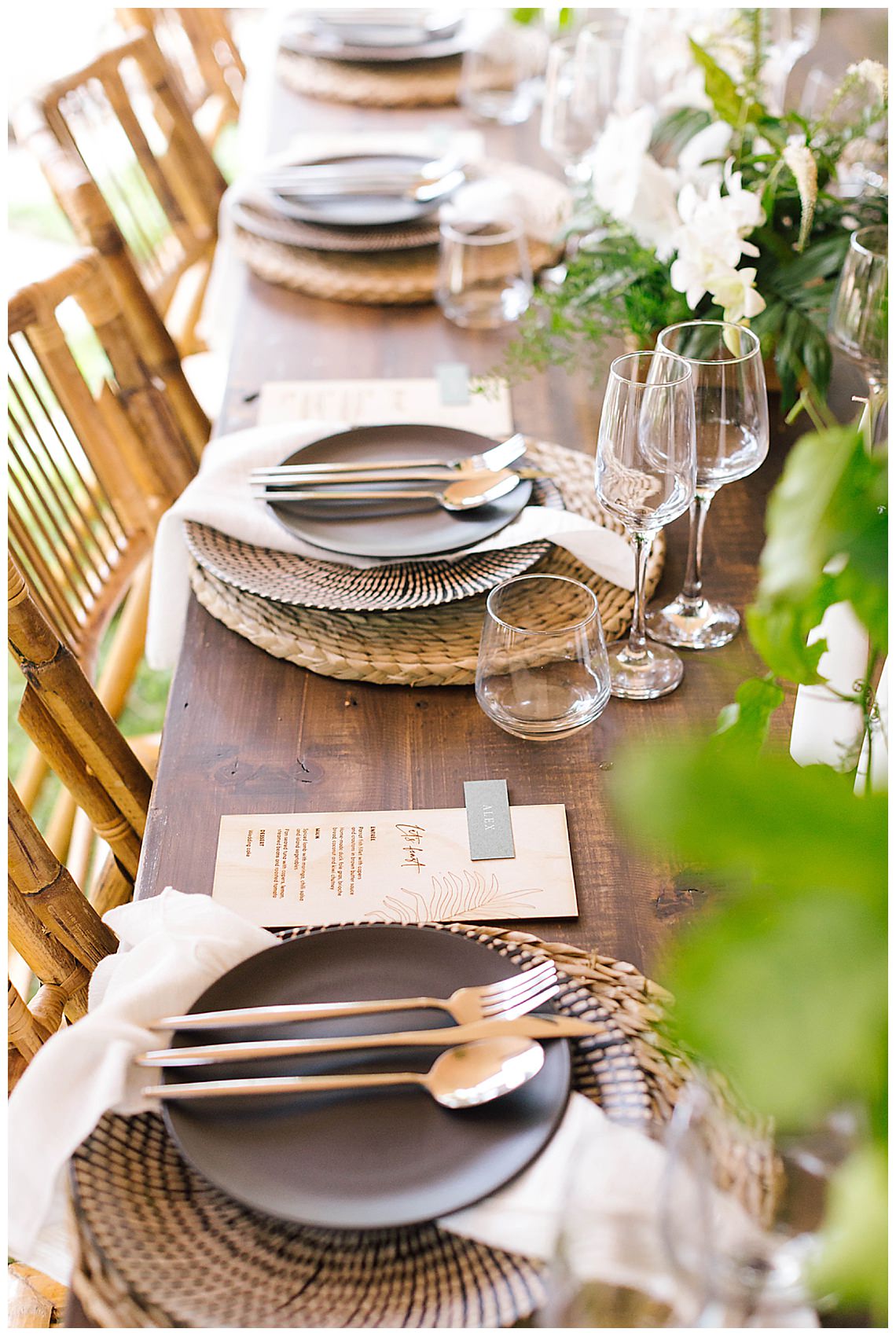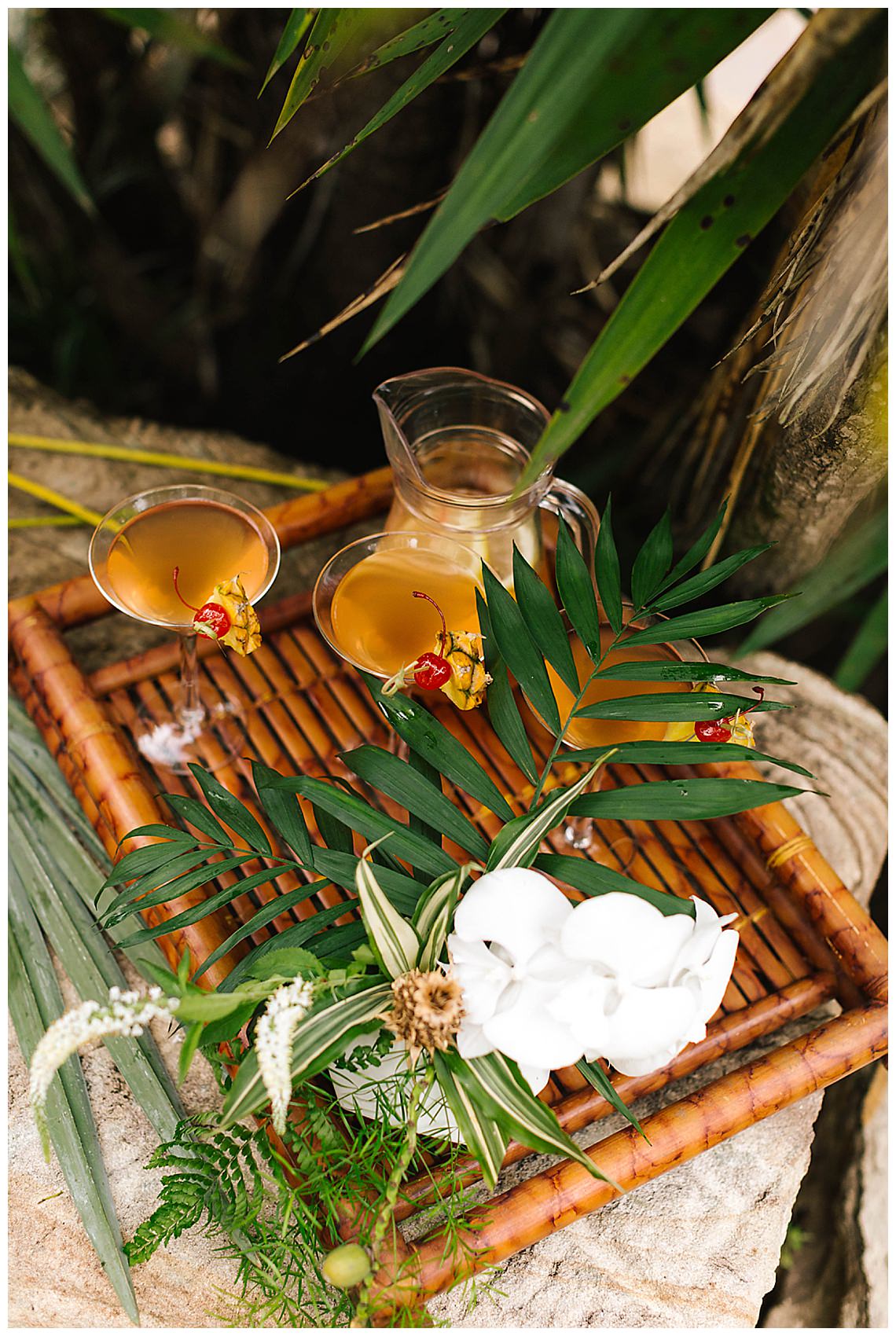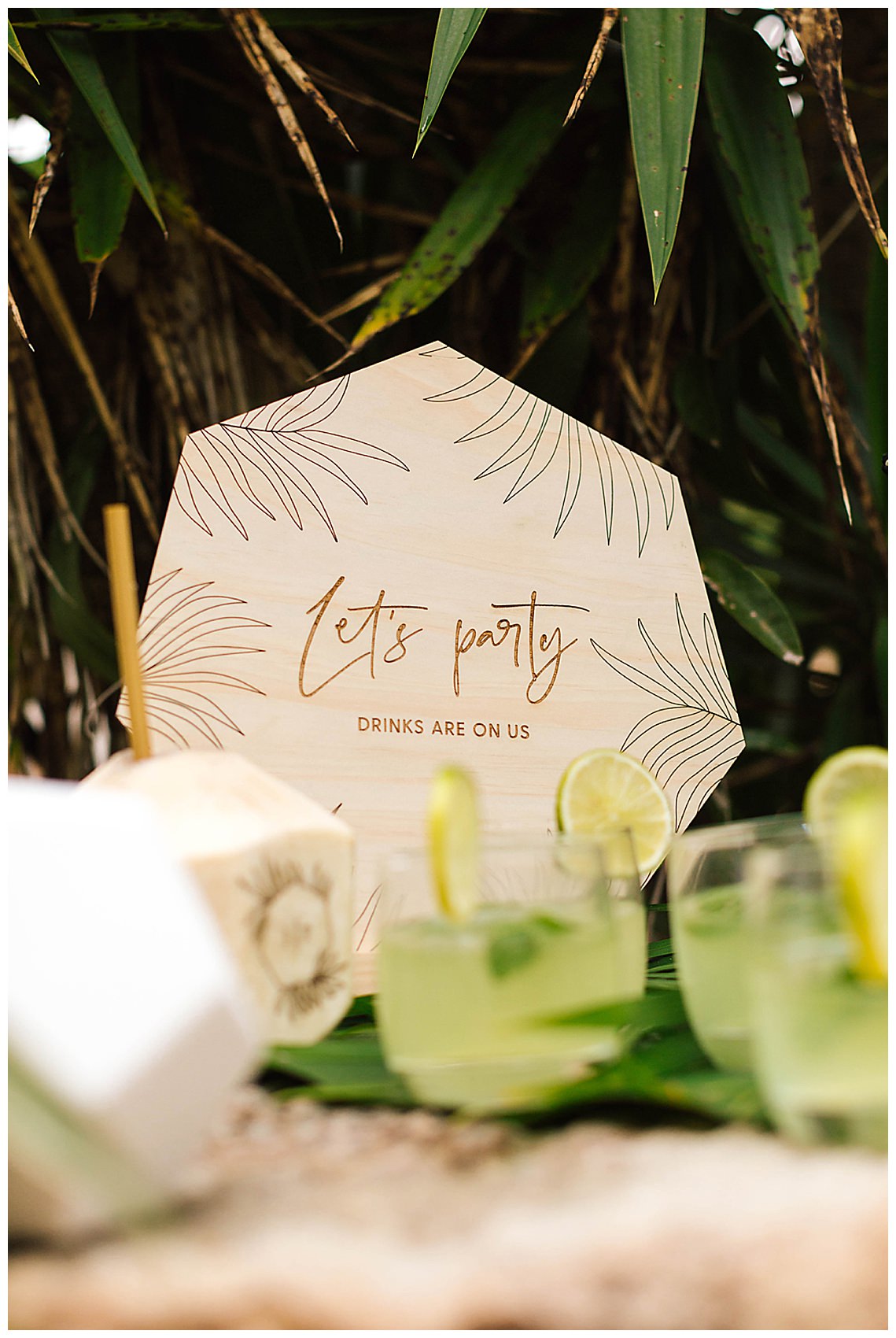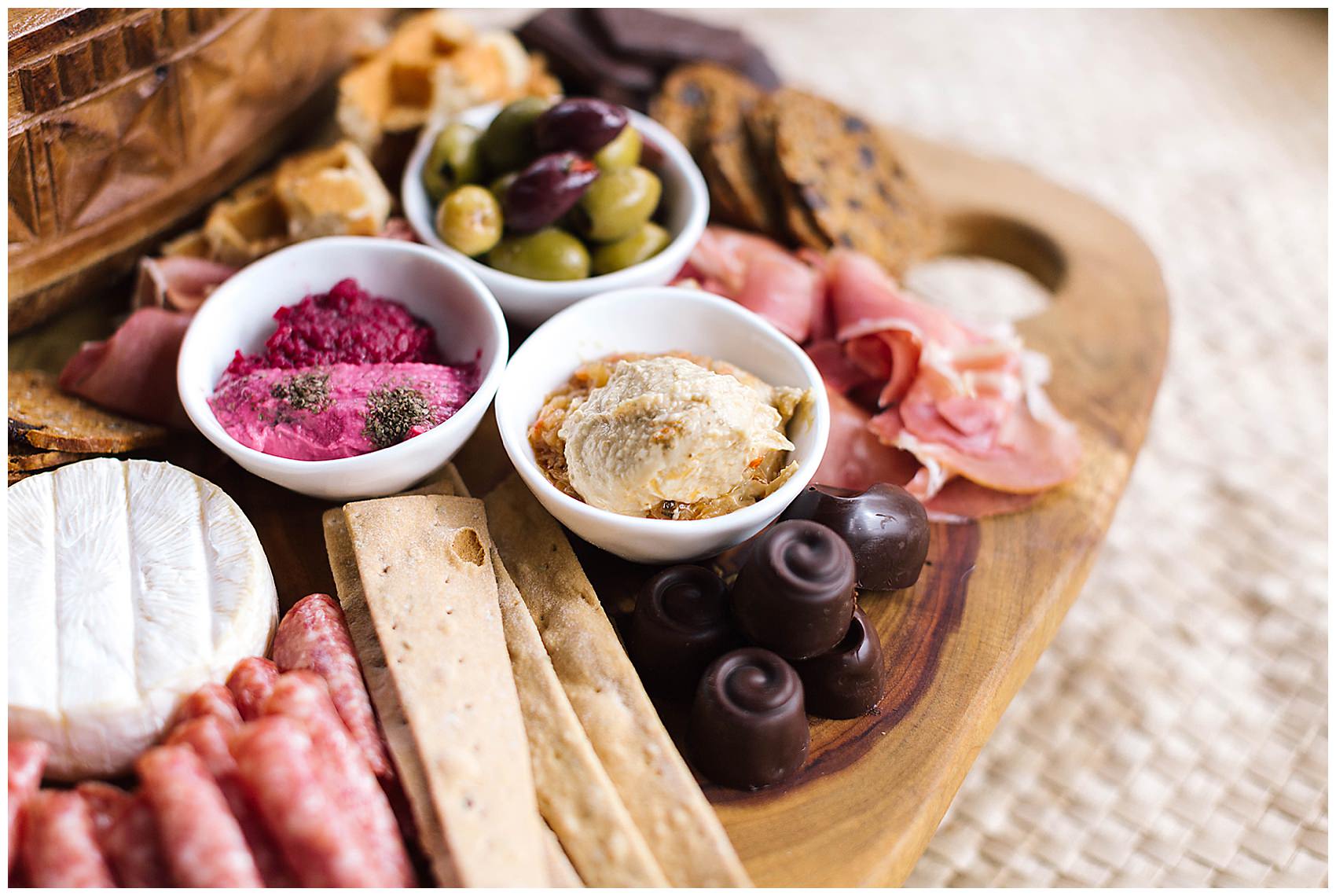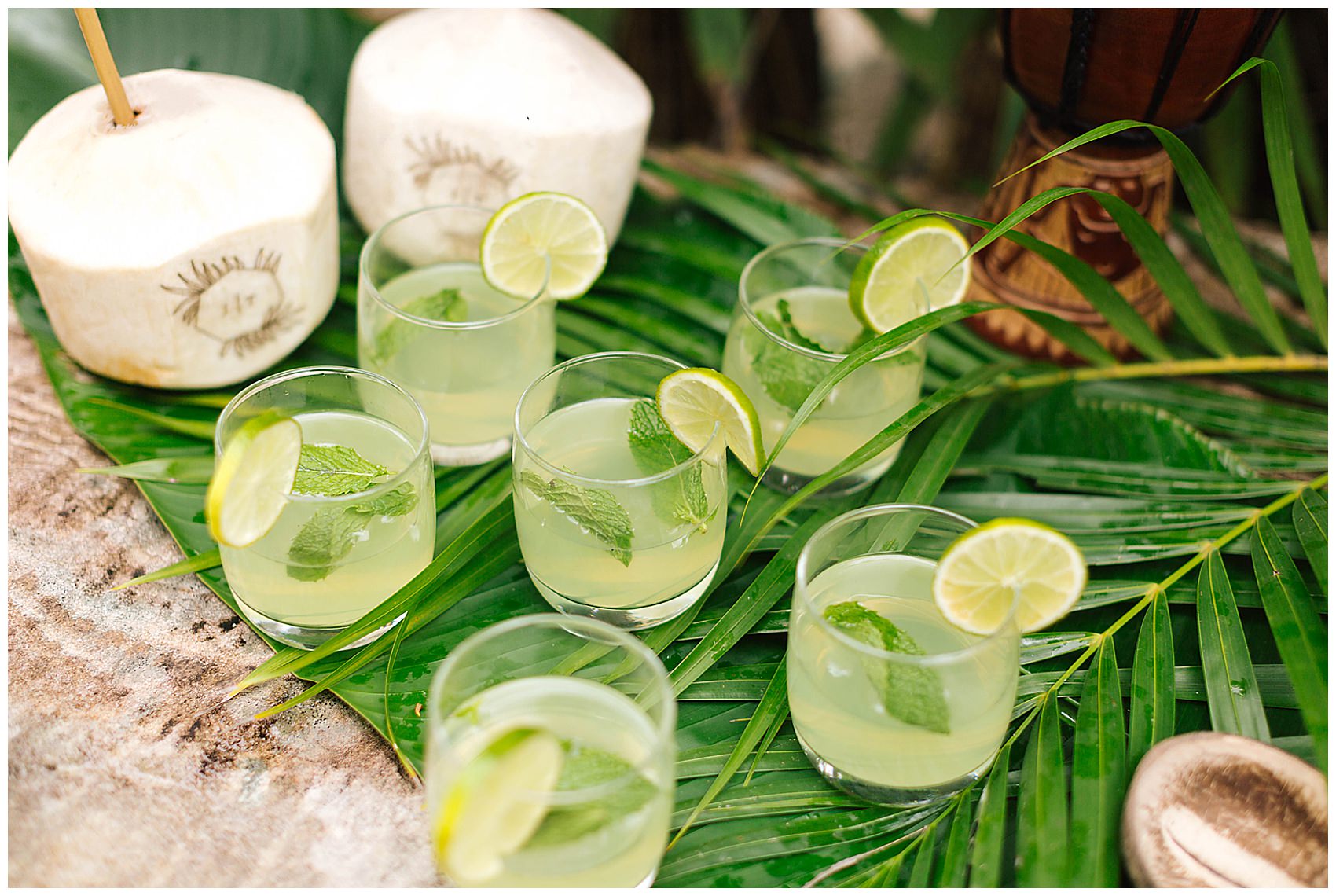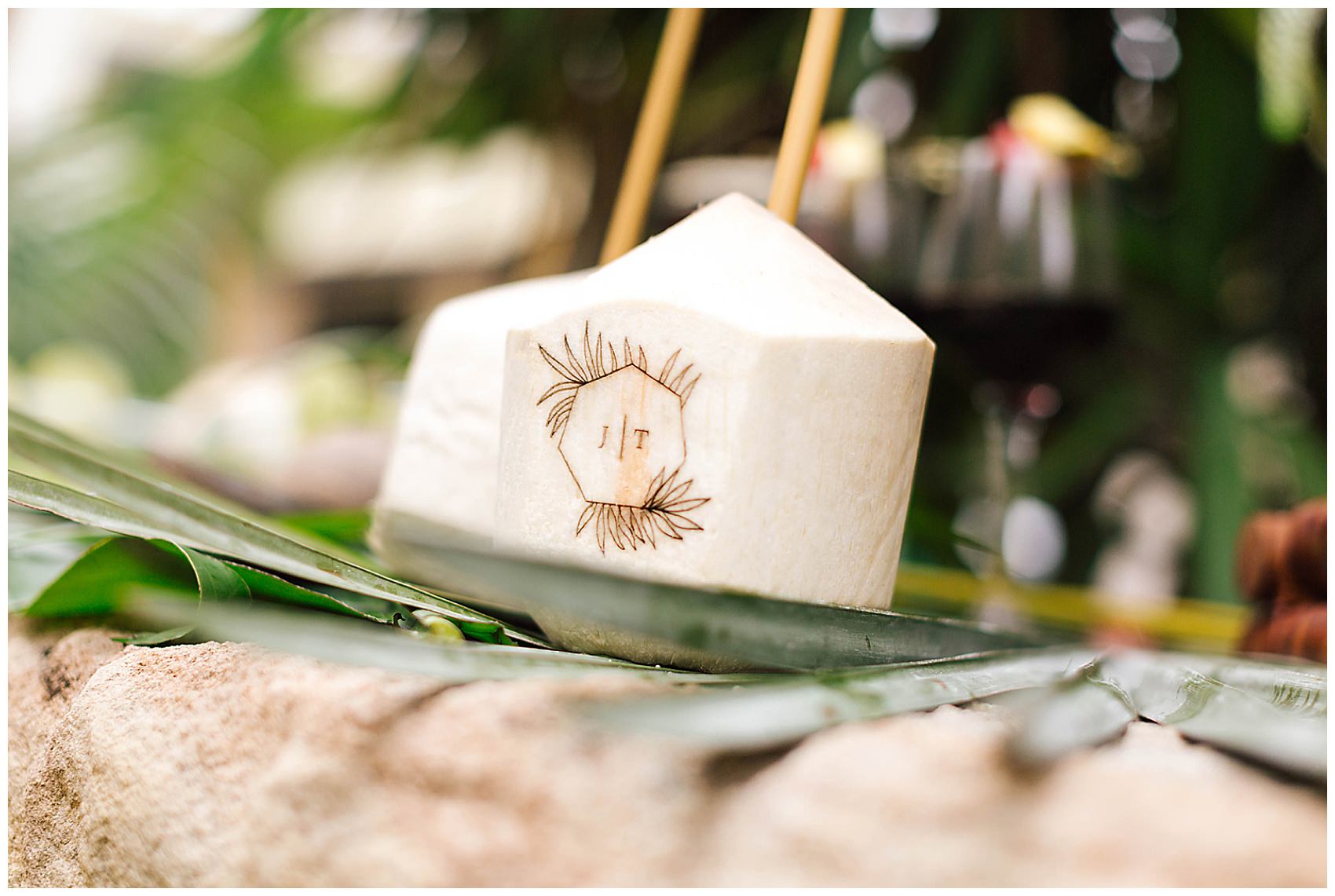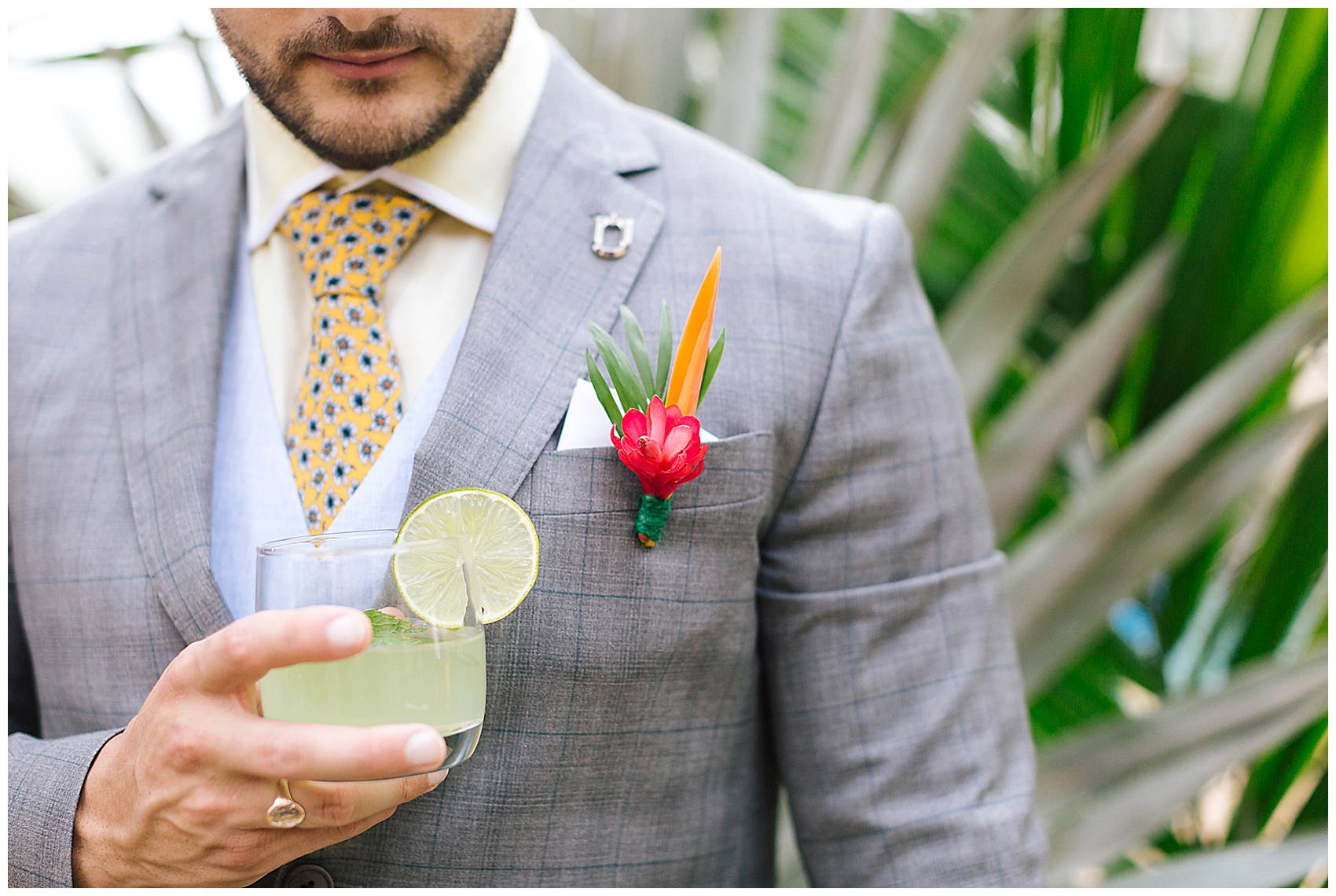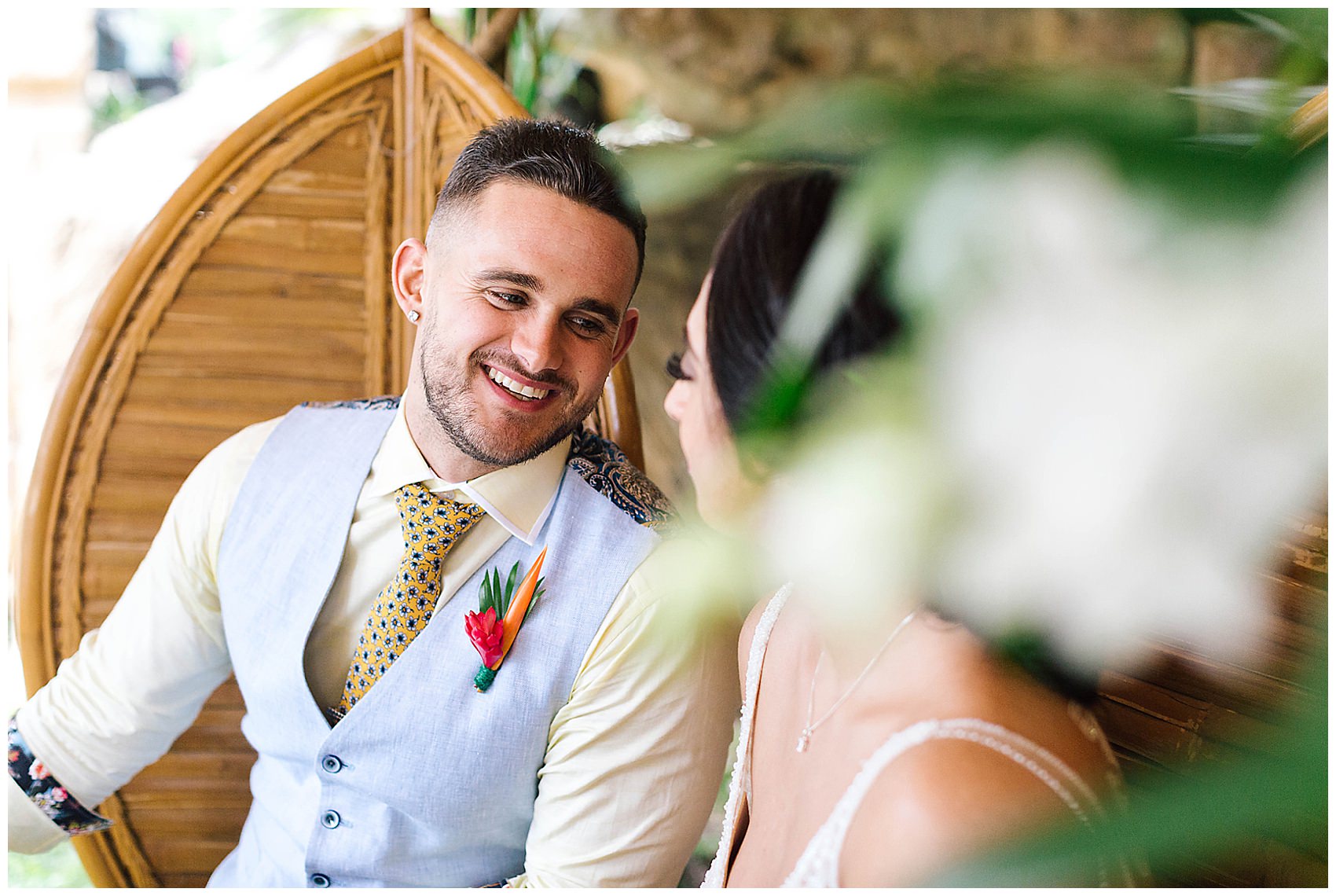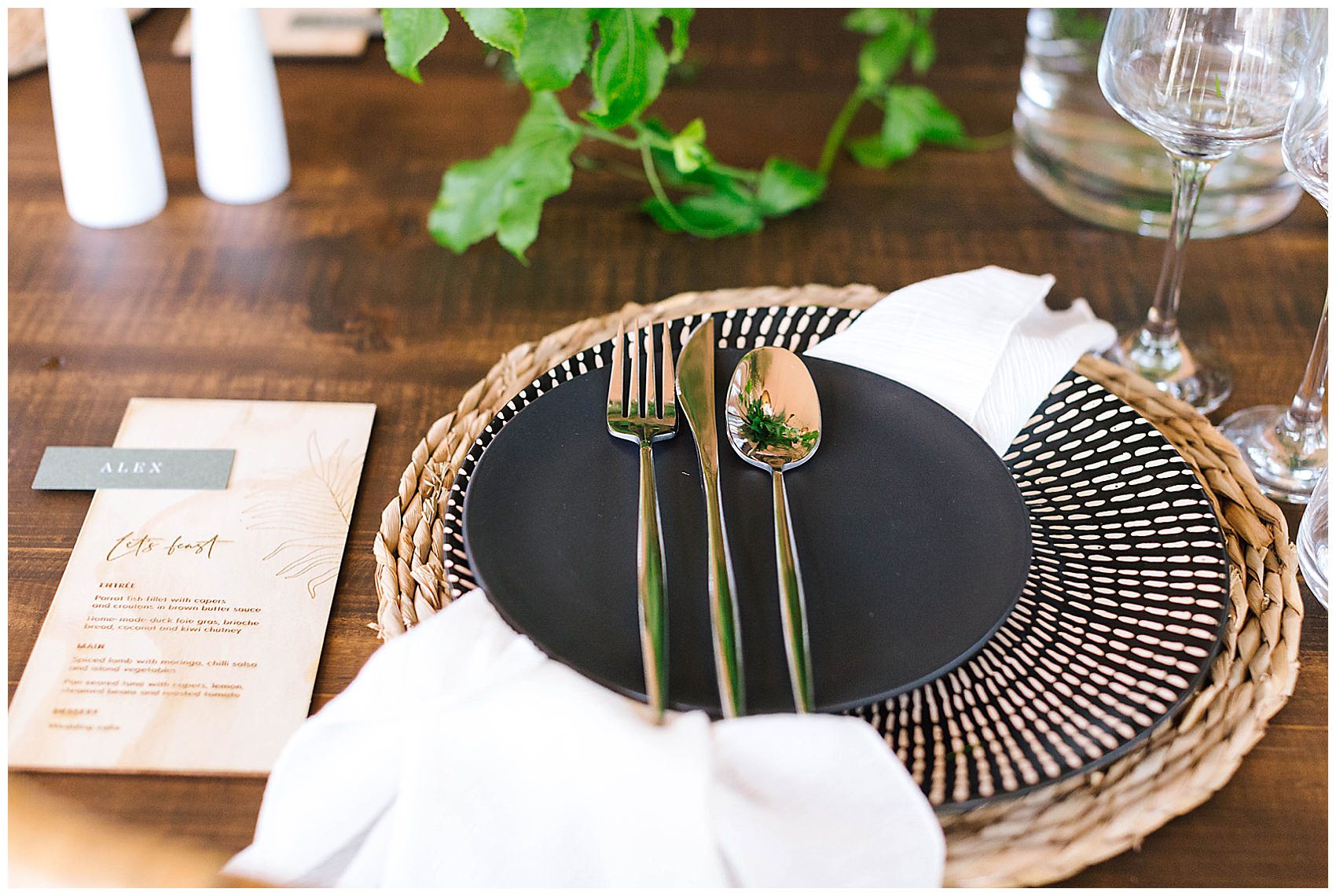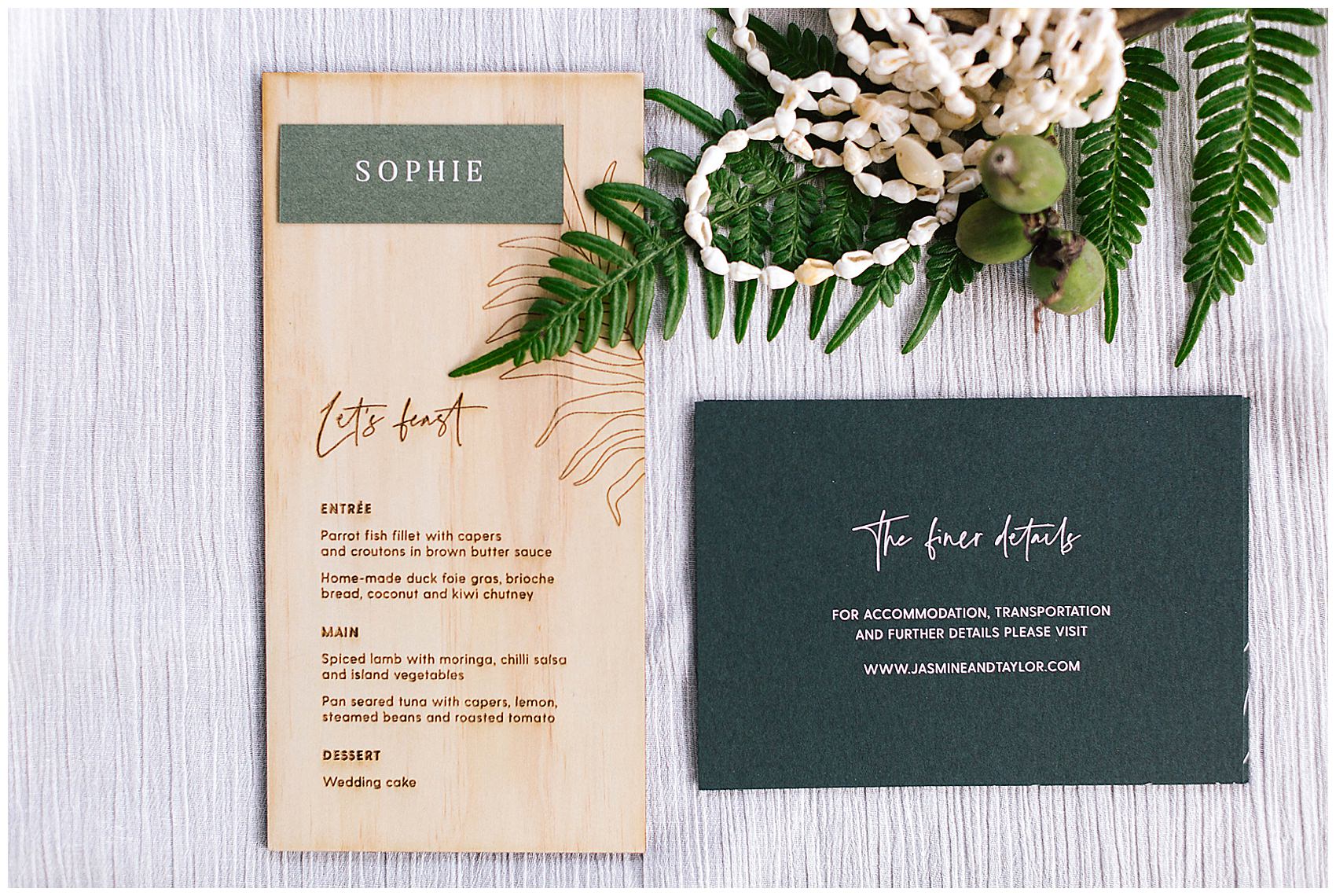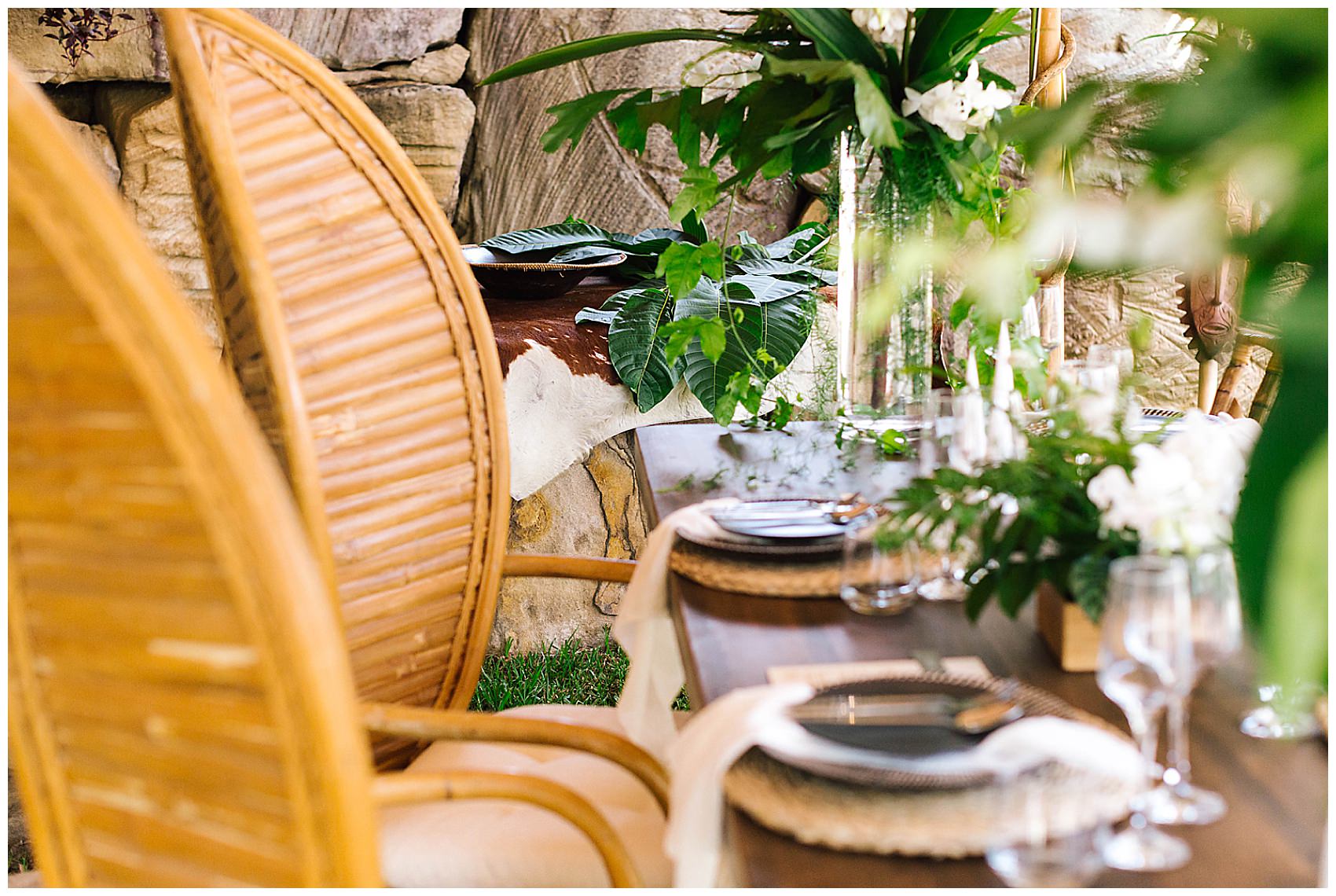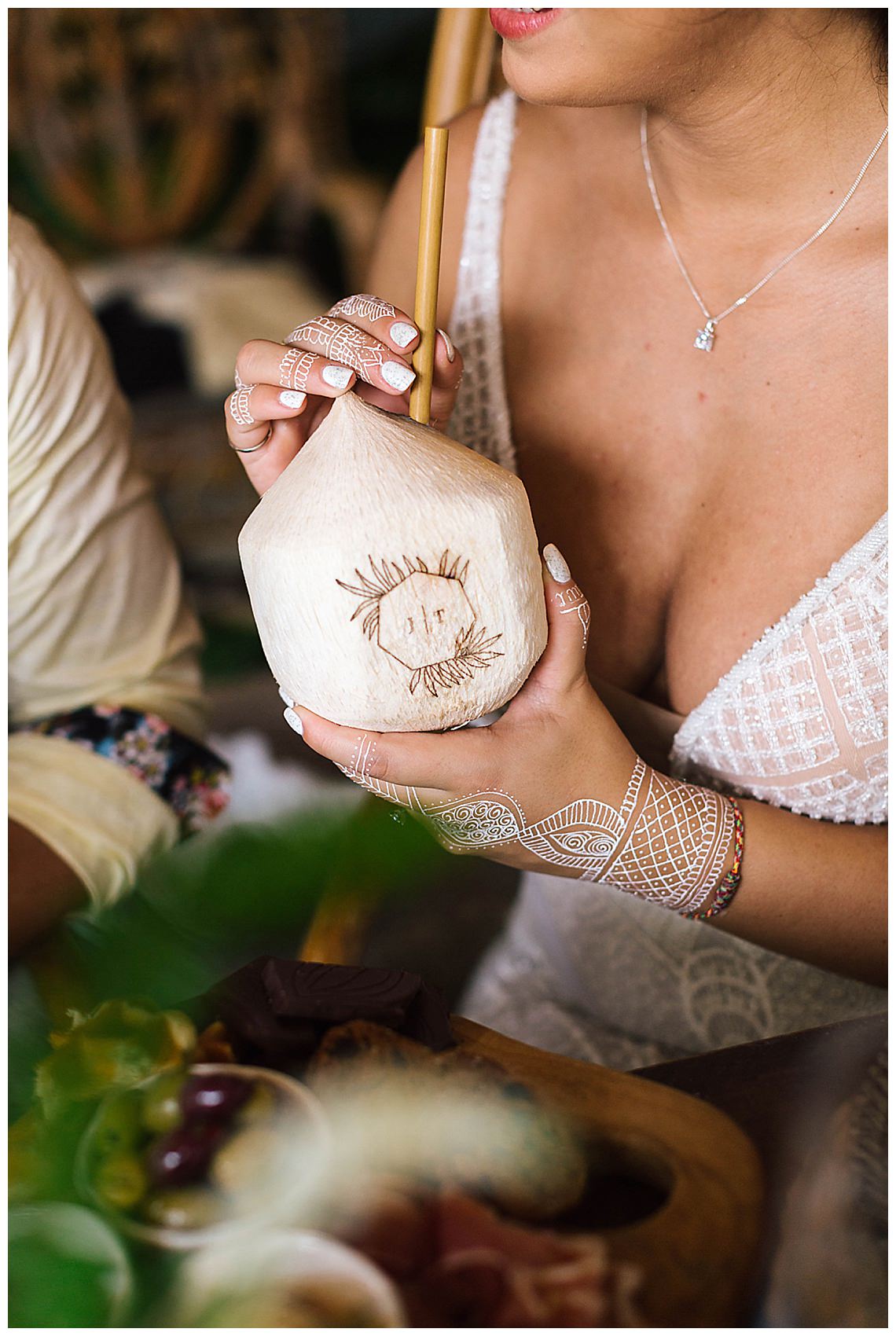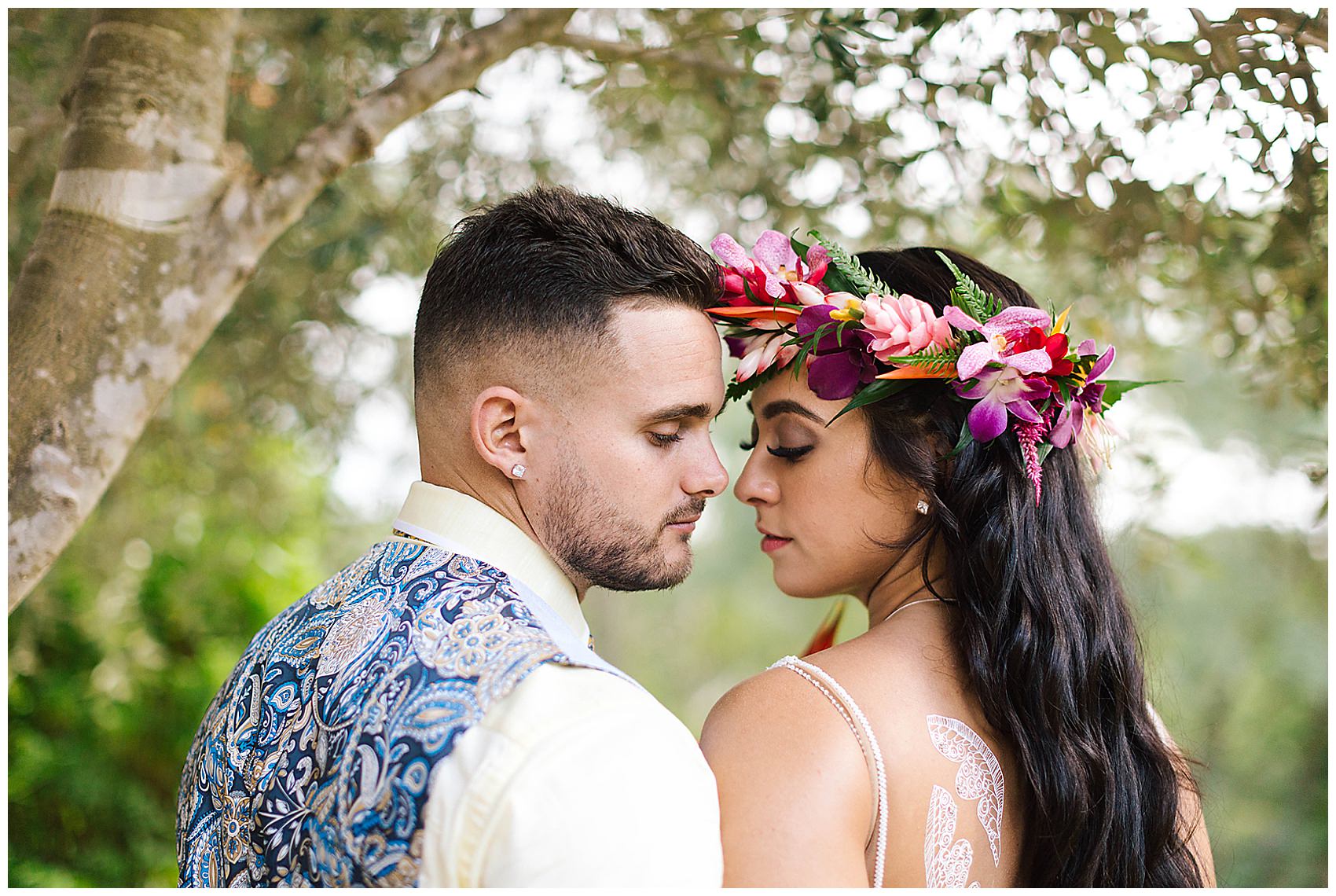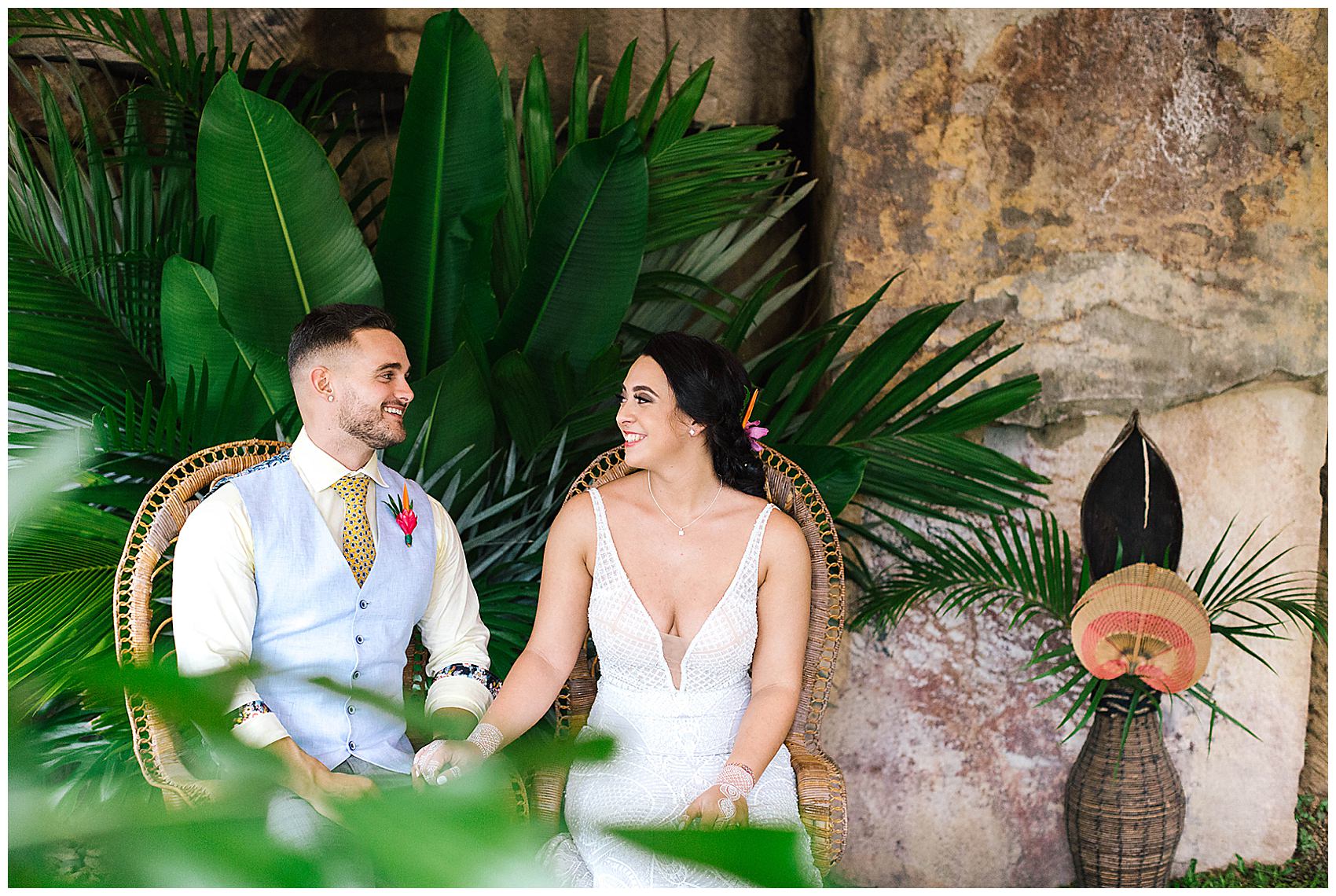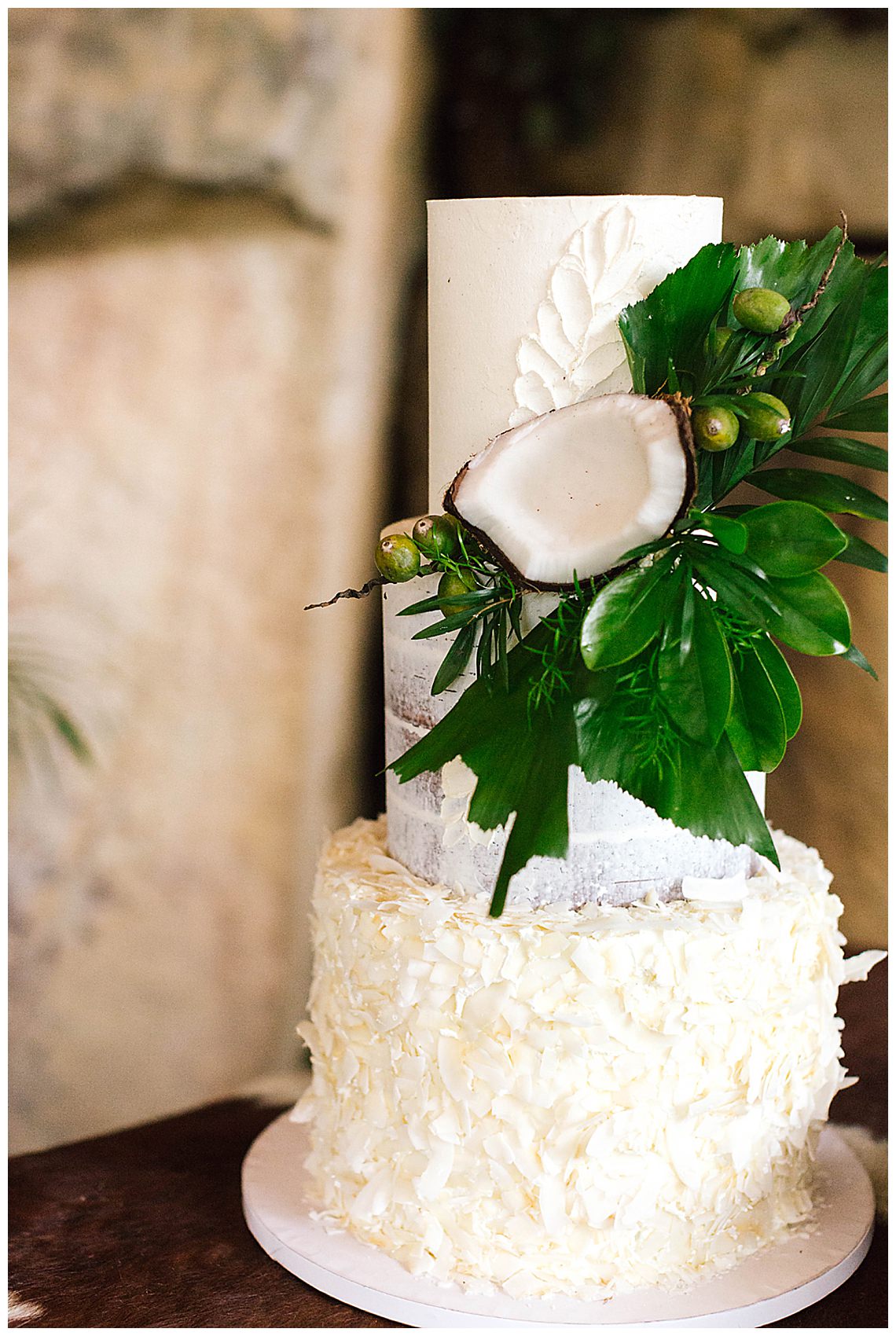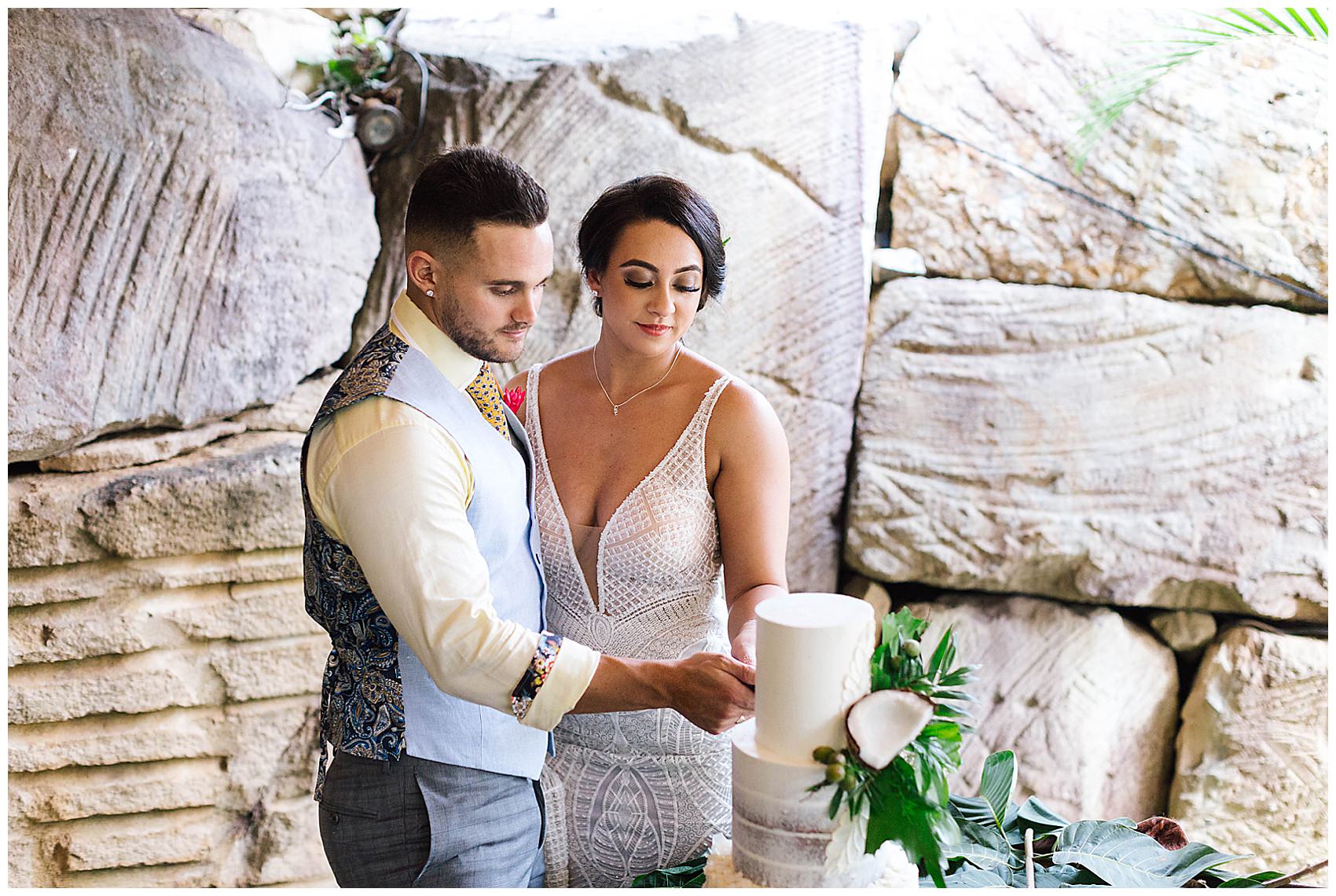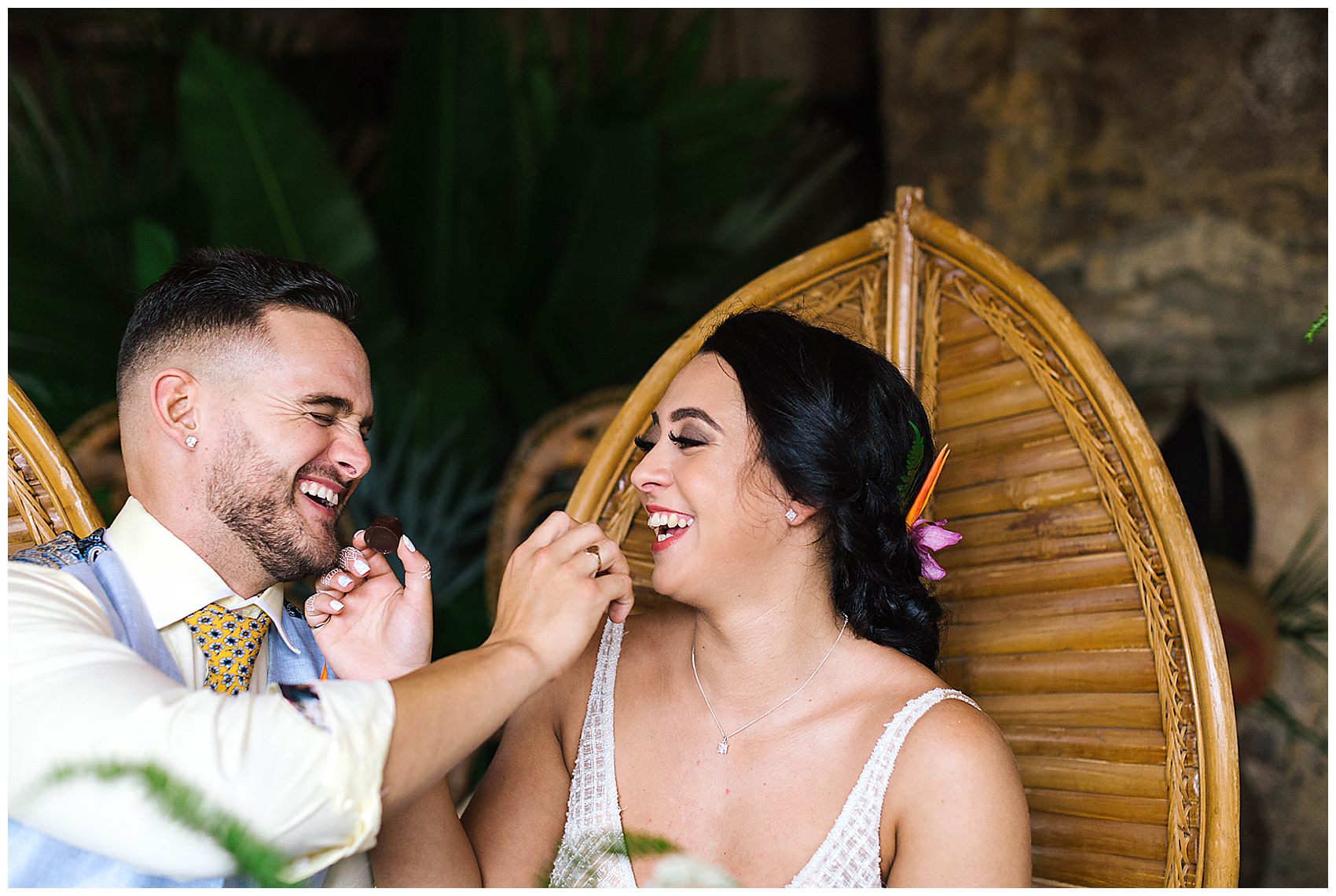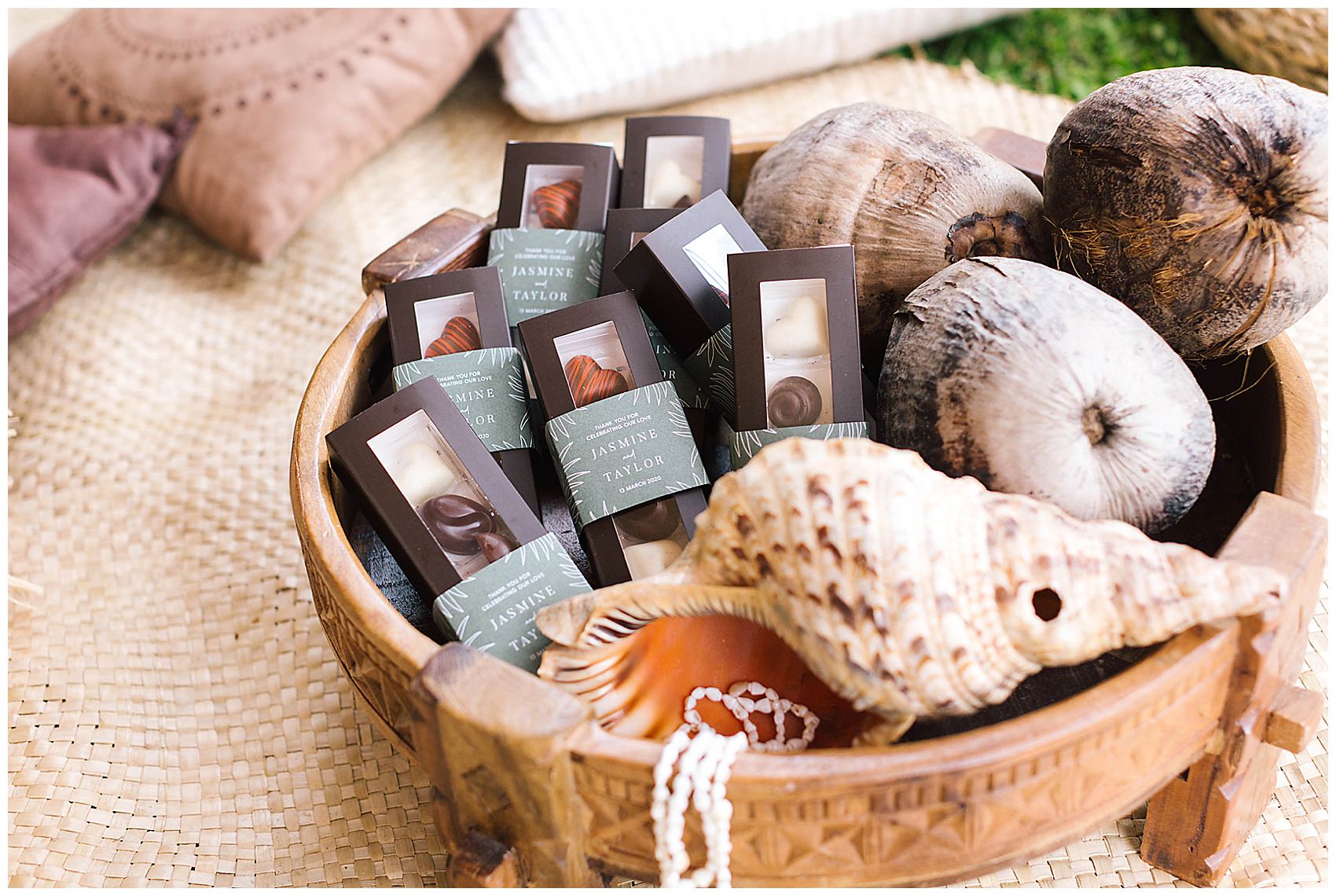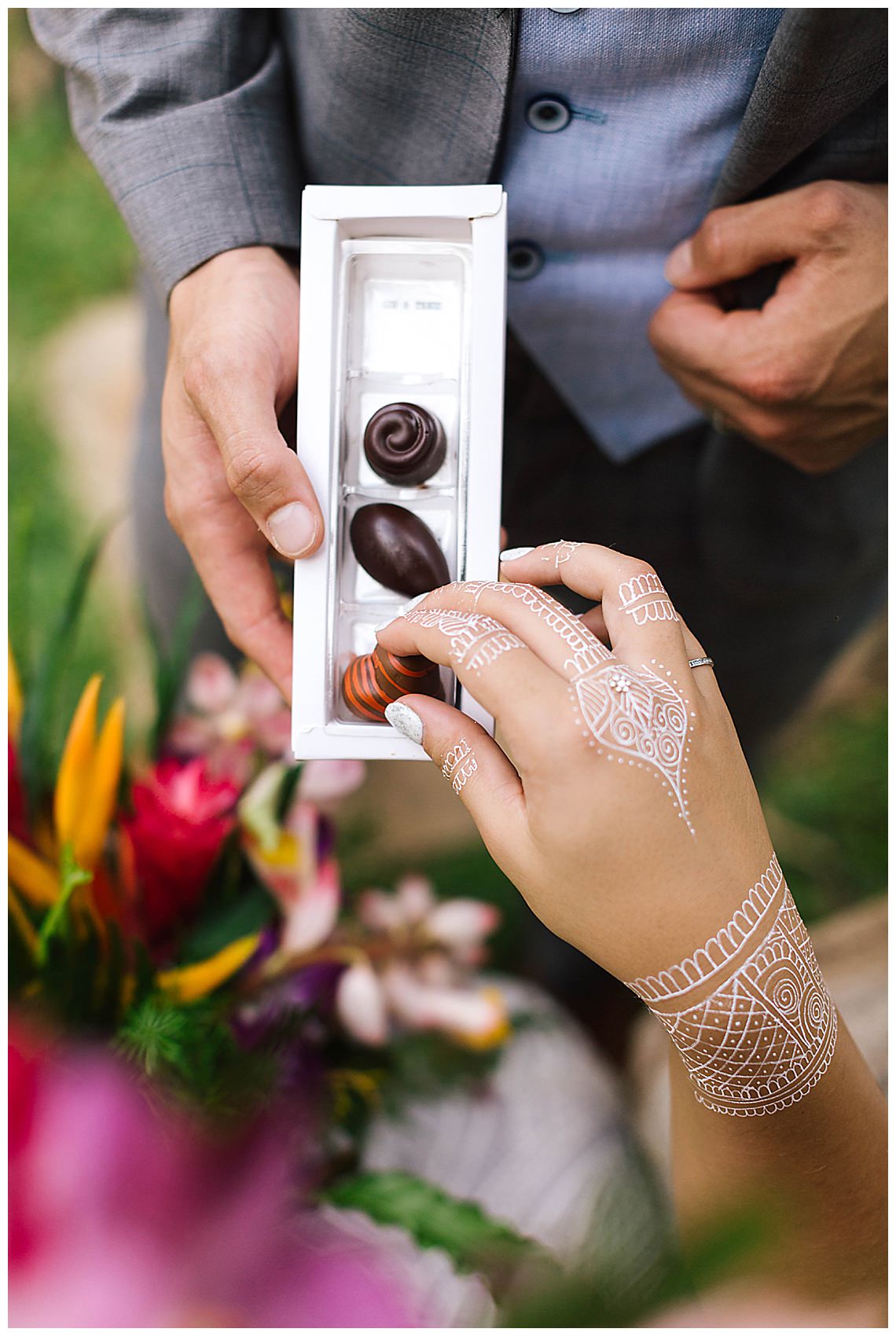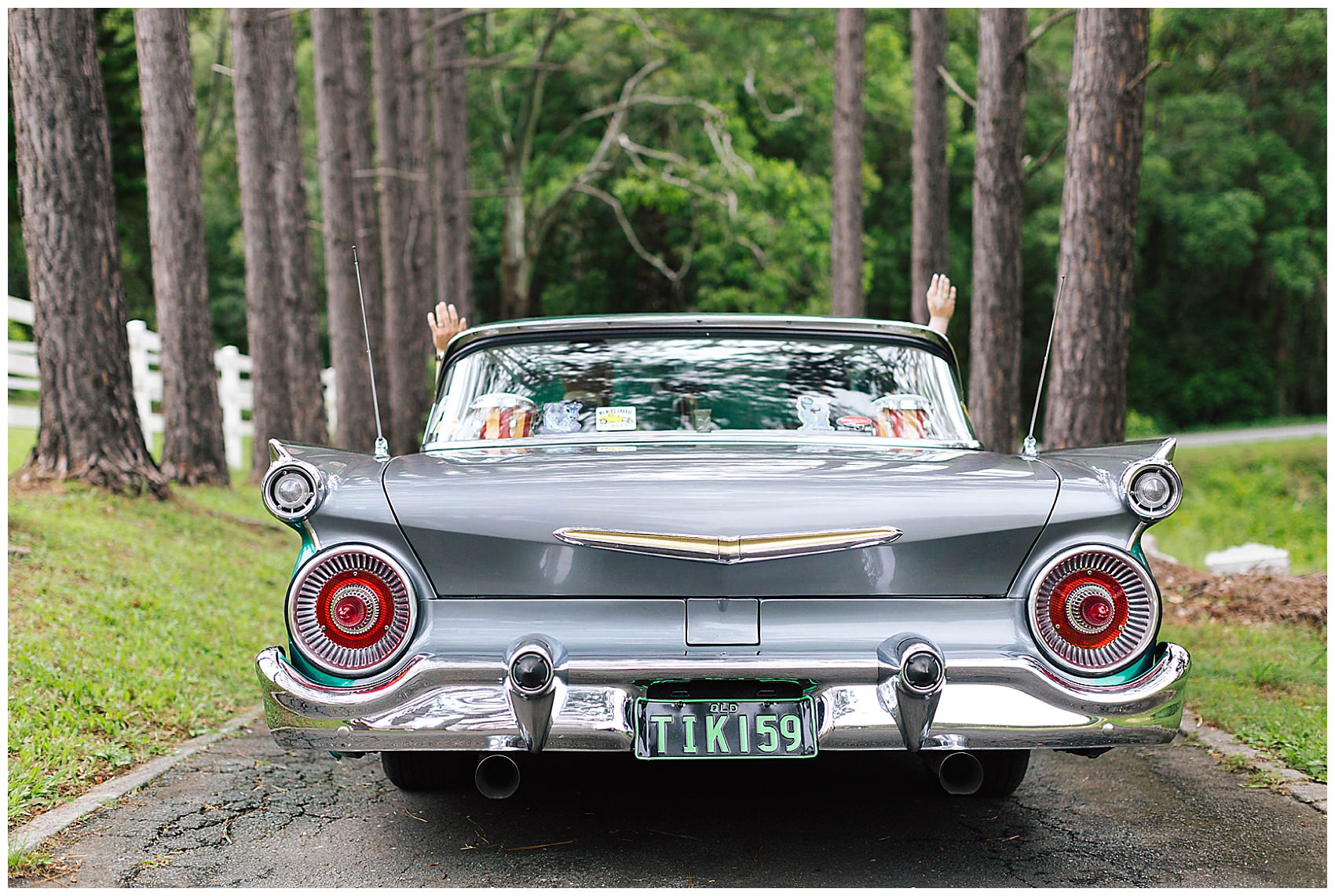 Written by Alyssa Carfang