Merrill Moskal and Simona Popvassilev were all too familiar with the shared levels of excitement and frustration that come with being asked to be a bridesmaid. "Simona and I had been bridesmaids in a few different weddings and had the same experience every time," Merrill says. "The dresses were either expensive or cheap, and either way, none of them ever felt like us." As much as it can feel like a pain for the bridesmaids, the duo behind Name of Love say that many brides also describe dressing the wedding party as one of the most stressful aspects of wedding planning. And when your friends are scattered across the country with hectic schedules, varying budgets and different styles, it's no wonder that bridesmaids dresses cause heightened levels of anxiety.
"We got together and started brainstorming about how we would want the experience to be if we had the choice," Merrill says, noting that the days of the entire wedding party shopping together at the bridal salon are over. "So we had to build a digital platform that made it easy for the girls to collaborate online." Thus was born Name of Love, a digital, collaborative shopping experience for bridesmaids with a collection of 14 stunning dress styles in eight signature colors, ranging from blush and mint to dusty blue. "We are of the mentality that having too many options can actually be overwhelming," Merrill says. "It's like going into a restaurant and having a one-page menu; you know the food is going to be good, and you haven't wasted your life away trying to make a decision."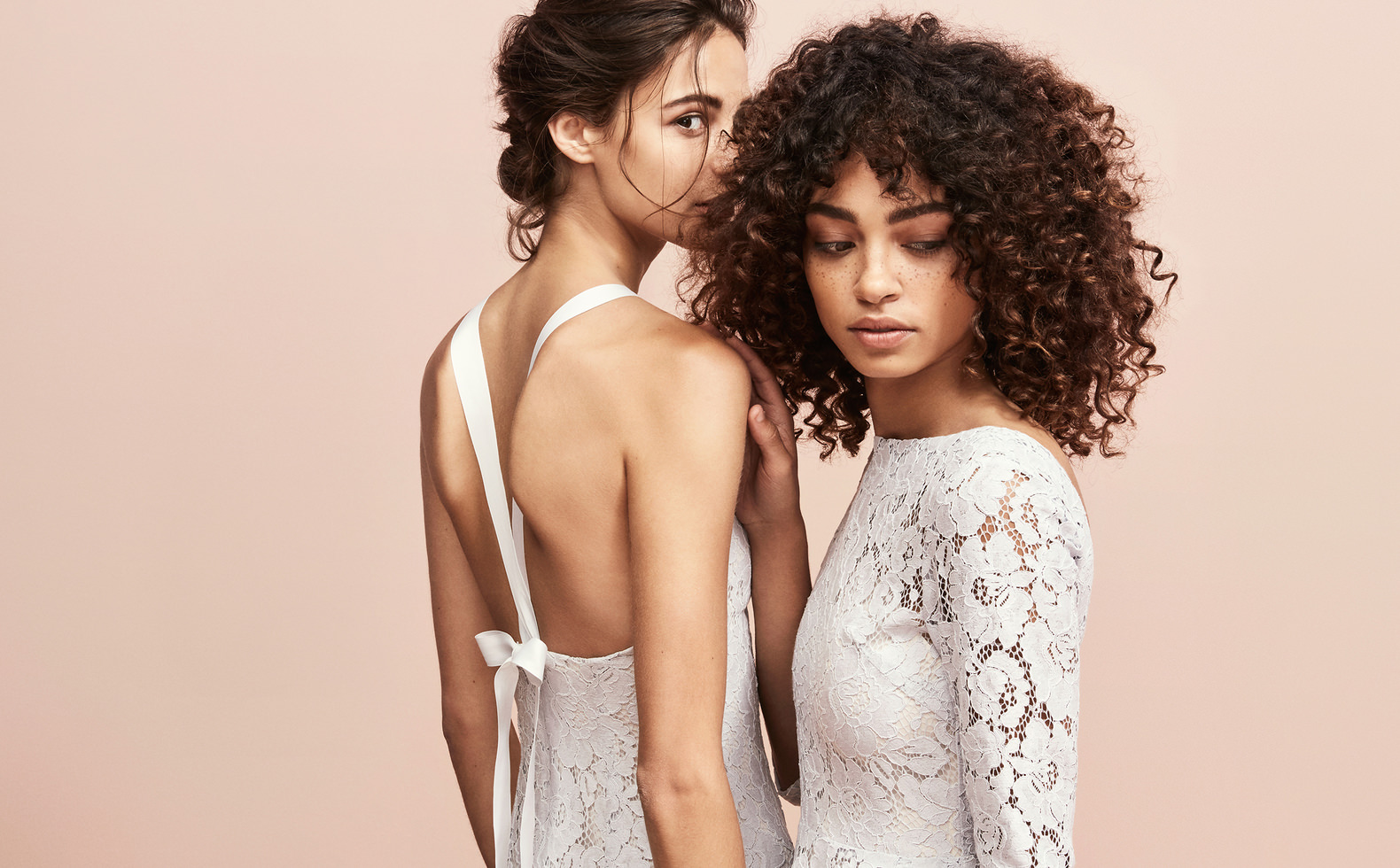 Co-founders Merrill and Simona first met at Ryerson Unviersity in Toronto where they were studying fashion communications. "We both learned a lot of skills and planning when it came to the fashion industry, but more importantly, that's where we met each other," Merrill says with a laugh. With a background in fashion, Merrill and Simona paid special attention to their fabrics when designing the collection in an attempt to stray from the thin cheap fabrics that plague most bridesmaids dresses on the market. And it was especially important for them to offer silhouettes that were flattering on many different body types. "A one-size-fits-all bridesmaid dress is kind of a mean joke," Merrill says. "For that reason, we wanted every style to be available in all eight of our colors so that each girl could find something that worked with their body type without compromising the bride's color story."
Merrill and Simona say the Name of Love girl is design-aware but not necessarily trendy. "She wants to get great value for her money because she works hard for it," Merrill says. "Knowing that, we tried to design a number of different dresses that could actually be worn again." The collection — priced from $198 to $248 — is filled with clean lines, beautifully draped crepe and lace fabrics with varying hemline lengths and striking silhouettes that are the perfect match for everything from a black-tie affair to a country chic ceremony.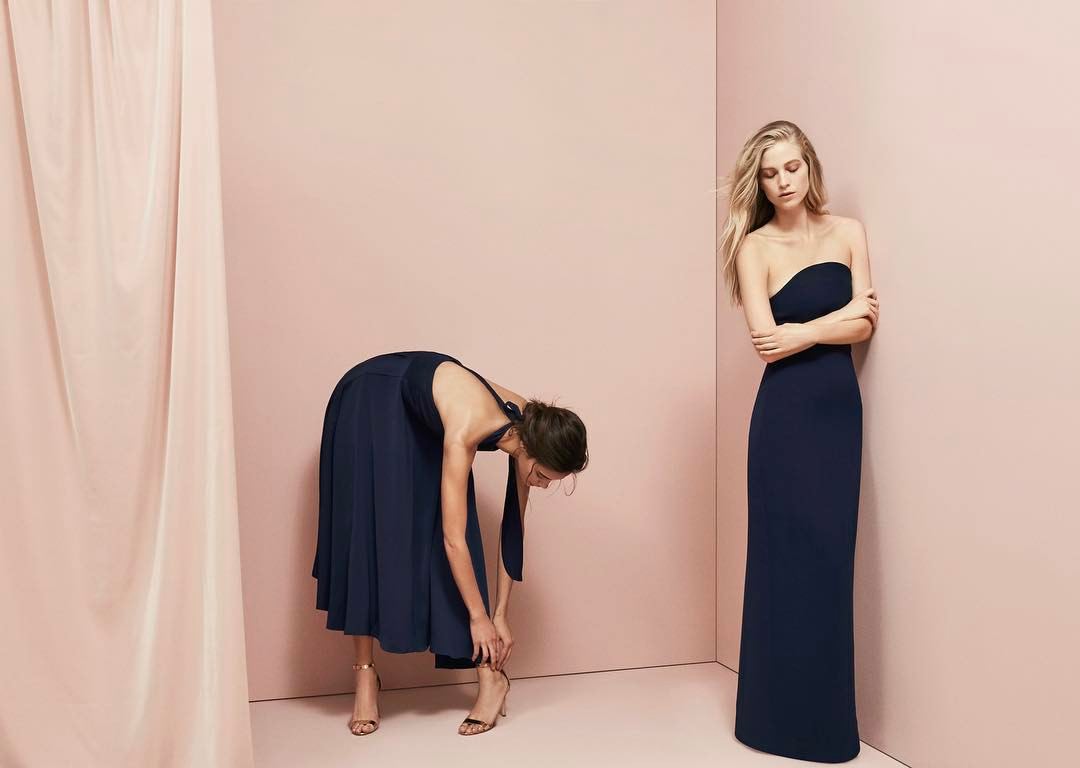 Now, when bridesmaid duty calls, Merrill and Simona are there to answer. "We introduced the digital showroom where the bride can save all of her favorite styles to a digital dressing room and invite the girls via email to shop directly from her selections," Merrill says. The showroom, which is incredibly user-friendly, allows all invited participants to shop for a dress from the comfort of their own home with the absolute assurance that the color, style and fit align with the bride's vision. It even displays which members of the wedding party have purchased their dresses and provides the option to send a reminder to those who are nearing the deadline.
The Name of Love platform is all about creating an enjoyable experience, taking the frustration out of a high-stress situation and allowing everyone to focus on the joy and love that should surround the exciting time of planning a wedding. "Our main ambition has always been to change the way girls feel about buying a bridesmaid dress," Merrill says. "It has always had a negative context to it. We want it to be fun, efficient, and mostly, we want girls to feel confident and like themselves on their best friend's wedding day."