When you find the love of your life, it's often the routine everyday activities that create the greatest, unexpected joys. For Mike and Cory, it's holding hands as they walk their two lovable dogs around the neighborhood where they've begun building their life together. It's sharing a laugh in the kitchen as they cook a meal or sipping homemade martinis while they play their favorite board game. Kel Ward Photography captured the essence of Mike and Cory's everyday life together for this genuine, relaxed engagement shoot that is full of love.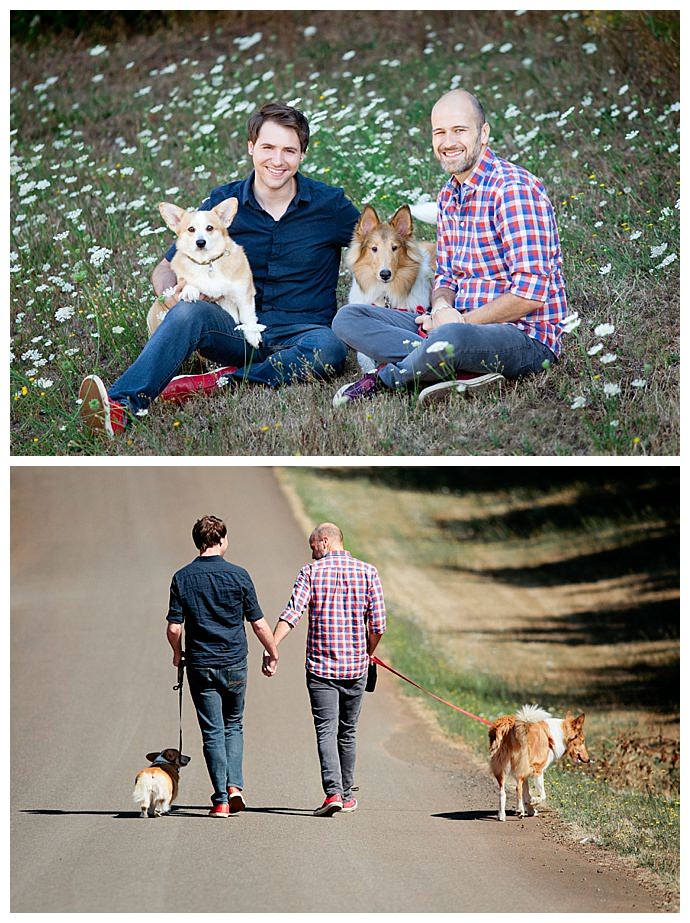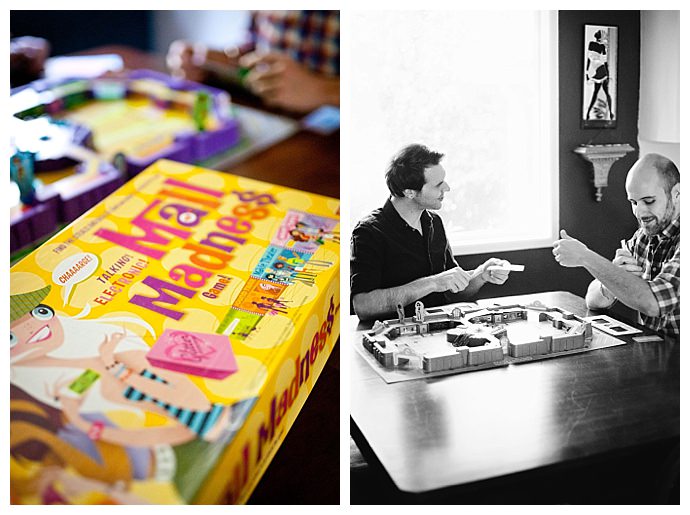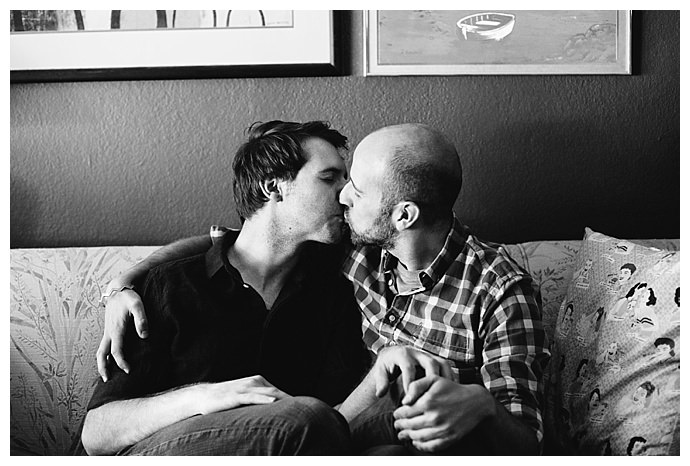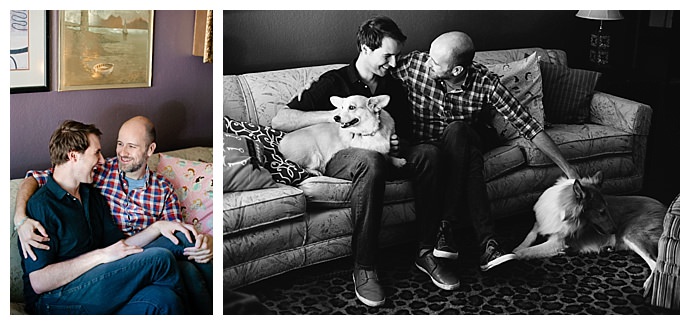 The Love Story
Mike and Cory had their first date at a local barcade after meeting online, a fitting choice for the couple who loves to spend time together playing board games. Two and a half years after their first date, it was Valentine's Day weekend, and Mike and Cory were staying with their beloved Corgi, Martha, at Hotel Monaco in Portland, Ore. Beautiful rose petals blanketed the room, and as they sipped a cold crisp glass of Champagne, Mike and Cory exchanged Valentine's Day gifts.
"Mike gave me a million cards, which is a tradition on holidays and special occasions," Cory says. One by one, Cory opened the cards until he reached the last one. He skimmed the first eight words: "I'm so lucky to be engaged to a." And before Mike could even ask the question, Cory had given his answer, unable to contain his excitement. "I just said yes right then," he says. Mike proposed with a Pokemon ring, a placeholder until they could pick out their rings together.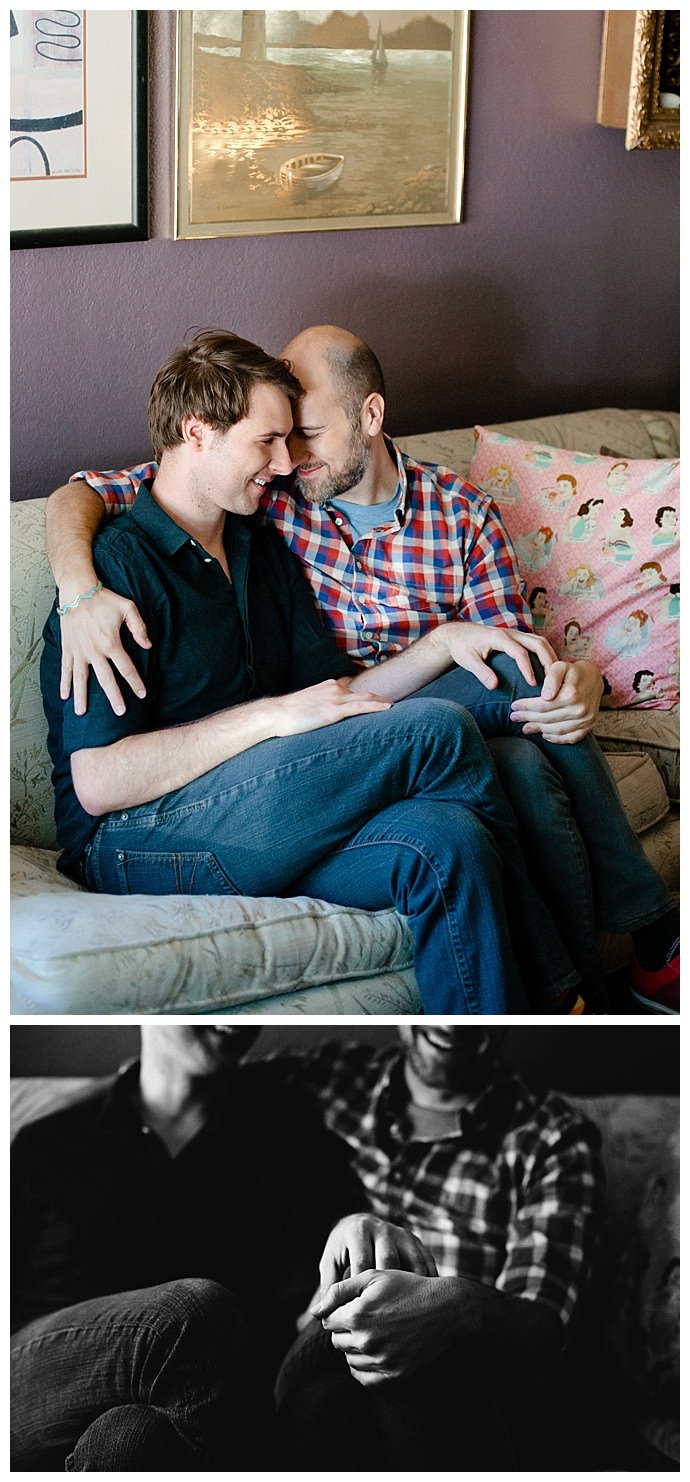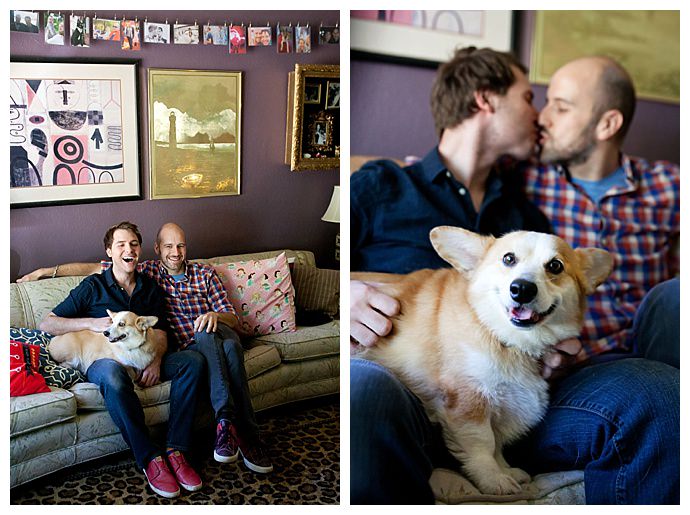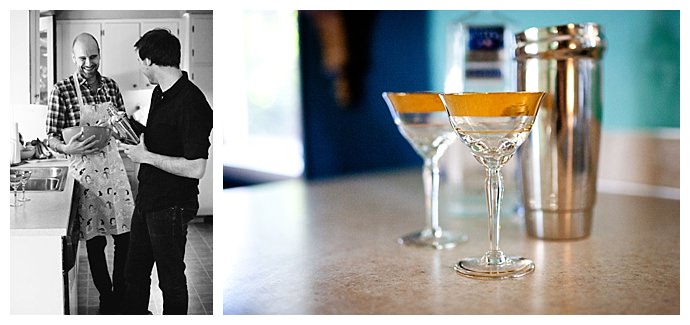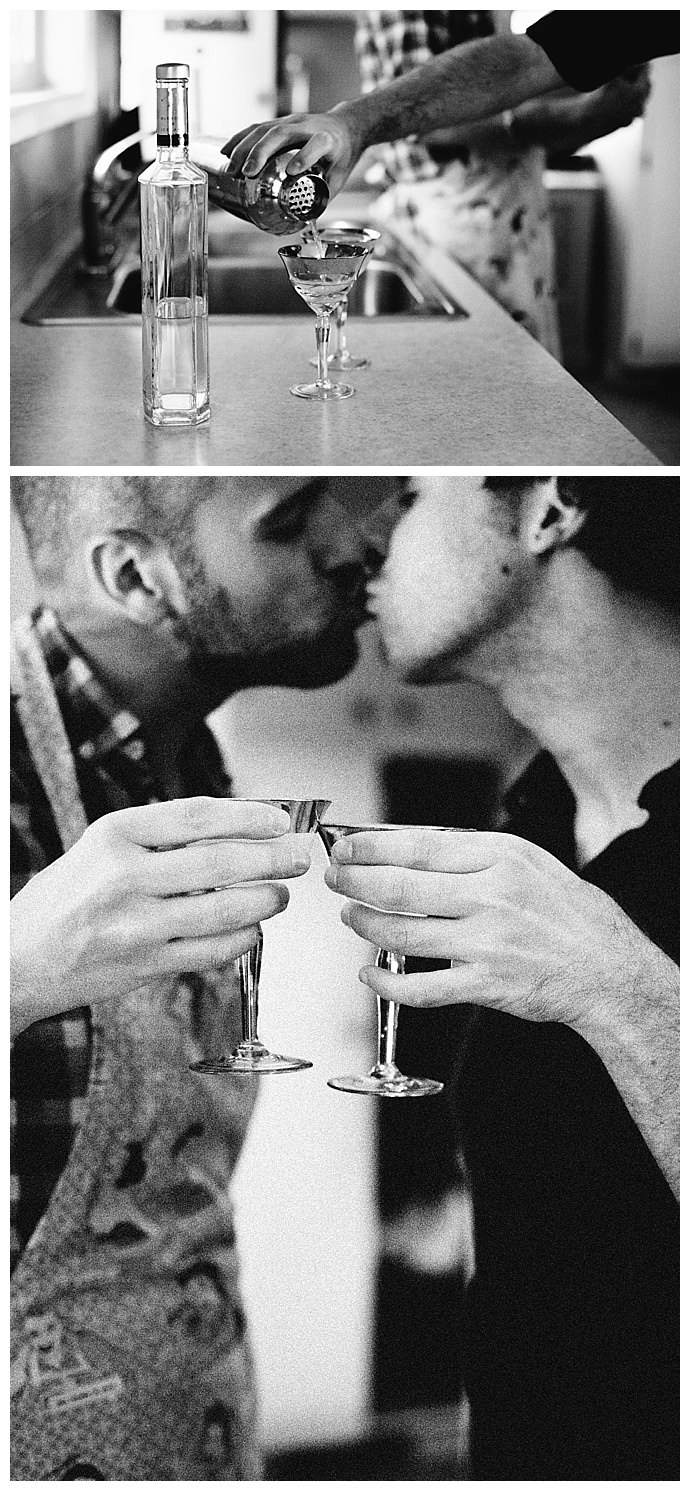 The Wedding Date: September 17, 2016