A little sparkle never hurt anyone! We partnered with VivaRoses.com, which ships farm-fresh roses straight to your door, to create this simple DIY that adds a kiss of glitz to your flowers. It reminds me of metallic dewdrops, don't you think?
Supplies:
Roses (or other sturdy blooms)
Spray adhesive
Thin paintbrush
Metallic leaf
Directions:
1. Crumble metallic leaf into flakes. I found crunching it up in a ball and then scraping the pieces loose. Place in dish.
2. Gently spray blooms with spray adhesive.
3. Dip bloom into the metallic flakes.
4. Use paintbrush (or similar pointed object) to lay the flakes onto the petals.
5. Put in vase and enjoy!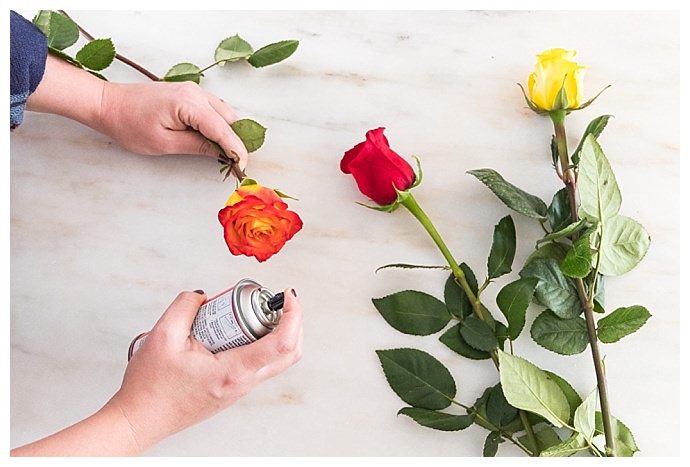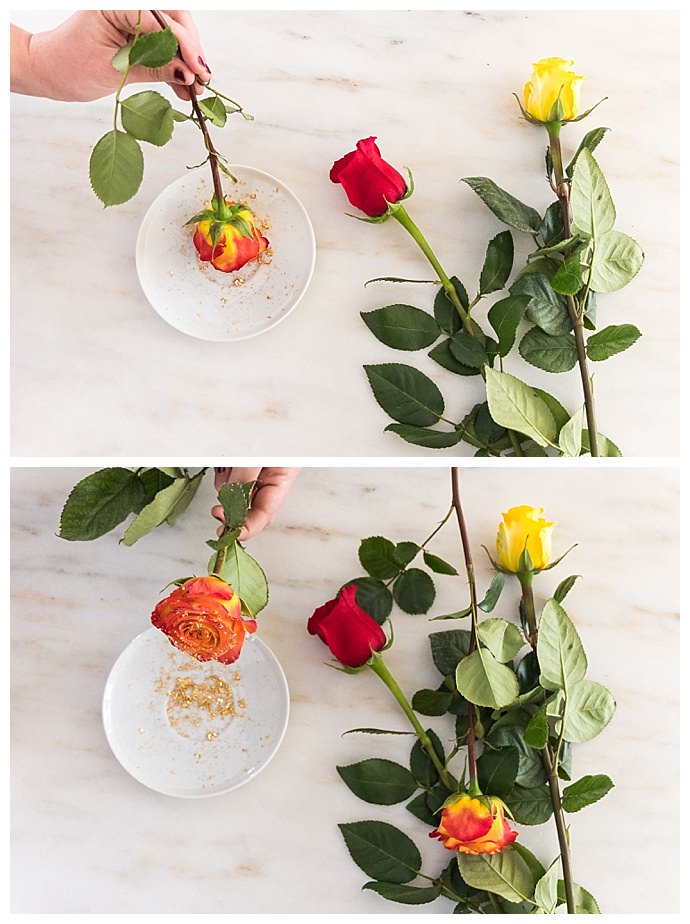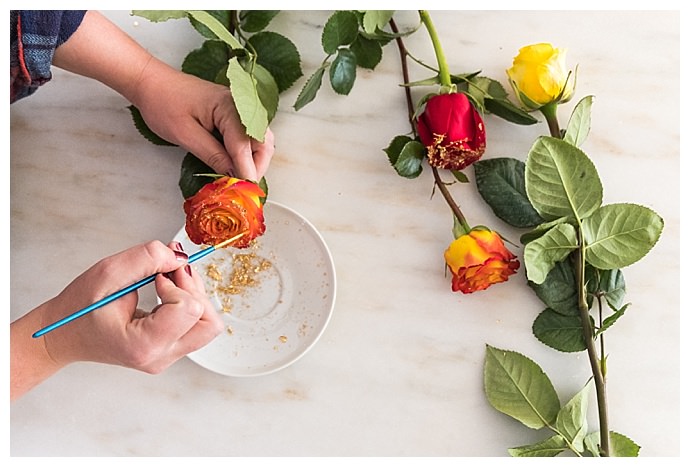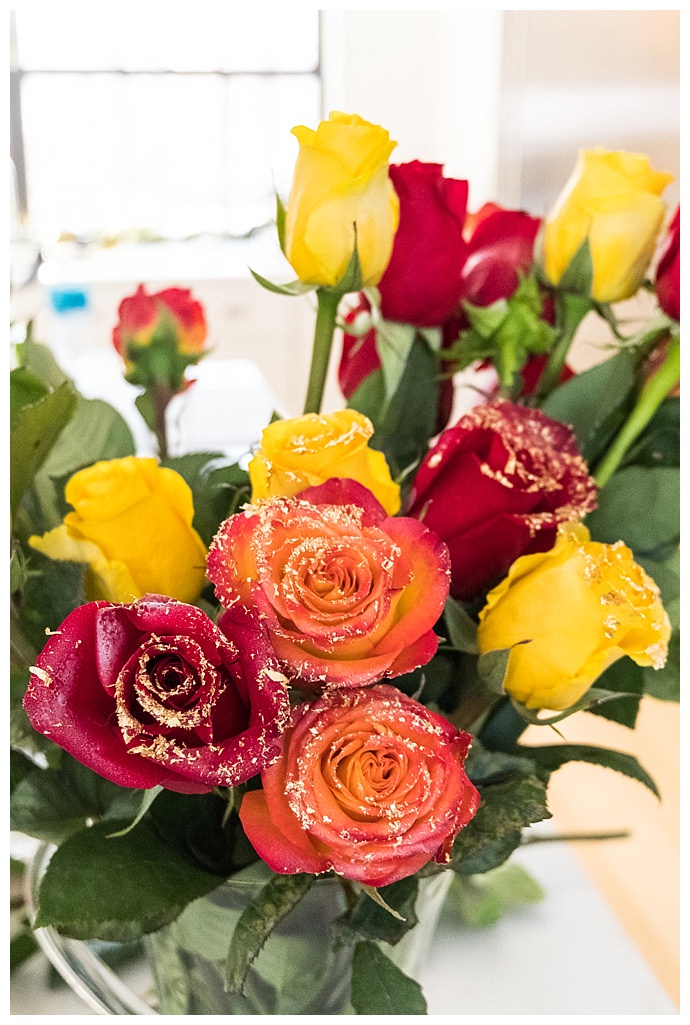 Photography by Ashka Shen
*Editor's Note: This post contains affiliate links. Each time you purchase an item via our affiliate links, Love Inc. is receiving a small percentage of the sale, thus you are helping our small, equality-minded business grow and allowing us to provide more content for YOU! Isn't that just fantastic?