We're only days away from Harry and Meghan's big day and royal wedding fever is running high. Perhaps the most-talked about detail from any royal wedding is the dress and this celebration is no different with rumors swirling days up until the big reveal. The latest gossip is that British designers Ralph & Russo made her dress (they were also the talent behind her epic engagement shoot gown). To further encourage whispers, Harry was spotted leaving their boutique last week.
While they don't have a dedicated bridal line, they do send many wedding-worthy dresses down their RTW runway and even closed out their Spring 2016 with an absolutely breathtaking wedding dress:le,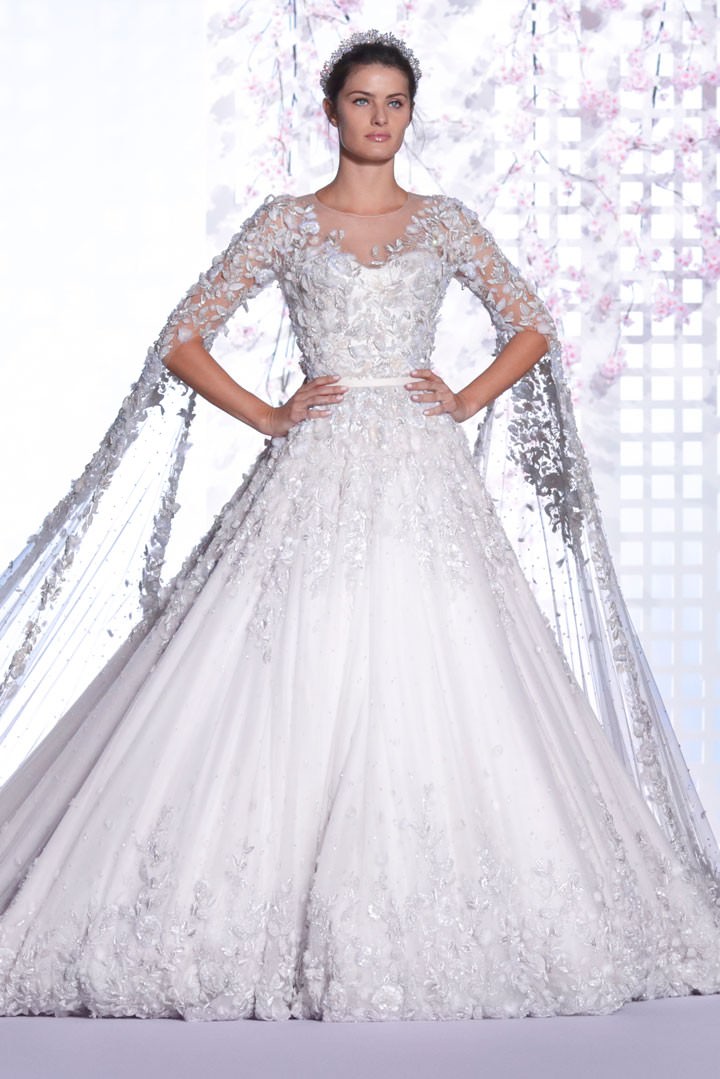 Now here are my thoughts … Meghan married in a beach ceremony for her first wedding, and her dress was much more relaxed and in-line with the setting. So with it being a royal wedding (obviously) but also for her to have a more "bridal" moment this time around, I think it's safe to expect a big ballgown coming down the aisle.
If she does go with Ralph & Russo for the ceremony dress, expect to see details that will likely pave way for the next big bridal trend. What's interesting is that a lot of their signature looks are not comprised of lace … which, as we all know, was Kate Middleton's bridal look that led to brides donning long lace sleeves for years after. Beaded wedding dresses are very on-trend right now … I foresee Meghan Markle doing to beaded wedding dresses what Kate did to lace ones.
But her personal style — which I love — is more preppy and understated and I think we're going to see that more in her second dress for the evening reception.
I don't know about you, but I'm going to be glued to the TV to see Meghan step out of that carriage and get the first peek of her wedding style. I'll be tweeting the royal wedding live, so be sure to follow and tweet me your thoughts @loveincmag!