Kyle and Cameron's Photo Session in Nashville's Centennial Park
When Cameron first moved to Nashville, he took to Instagram to get a peek into the world of his new city. While scrolling through popular Nashville hashtags, he came across Kyle, a lifestyle and fashion blogger and influencer, and couldn't help but give him a follow. A few weeks later, after Cameron messaged Kyle to tell him how much he liked his feed, they ran into each other on a night out. They exchanged hellos and went their separate ways, but Kyle was smitten, and he messaged Cameron the next day where they made plans to have dinner. "The rest is history," they say.
Recently, Cameron and Kyle recruited Jordan & Alaina Photography to take some photos of them together at Nashville's Centennial Park, giving Cameron, who is a photographer, the opportunity to step in front of the lens for a change. Looking spring chic, these two look absolutely radiant as they walk hand-in-hand around the park, their smiles wide and laughter contagious. There's nothing we love more than when a photographer is able to capture a genuine connection between two people, and these images couldn't be more authentic!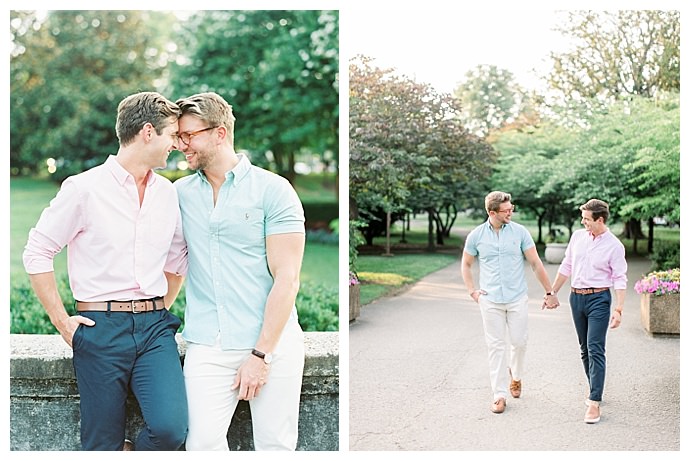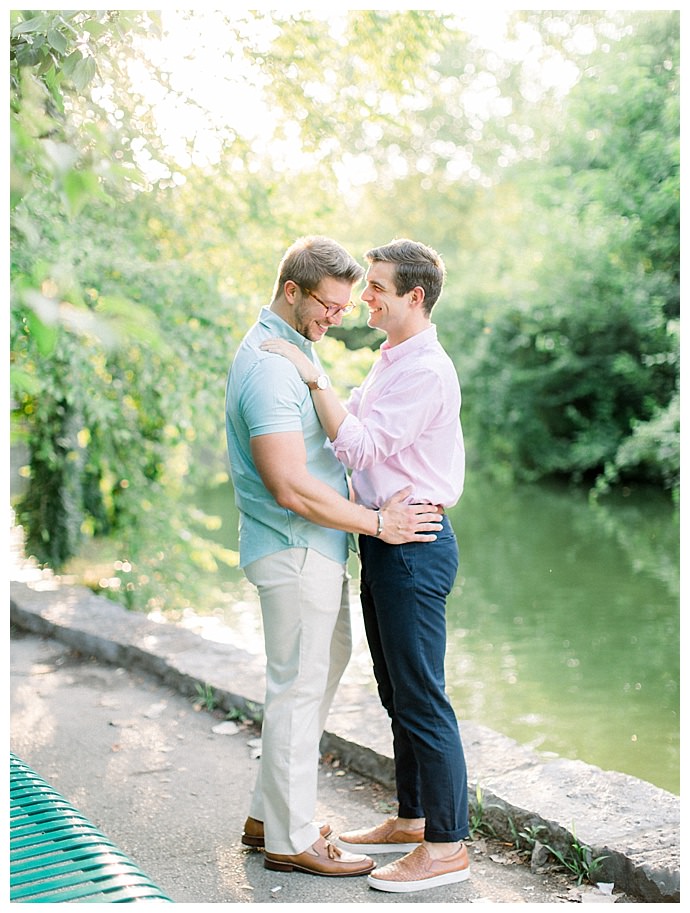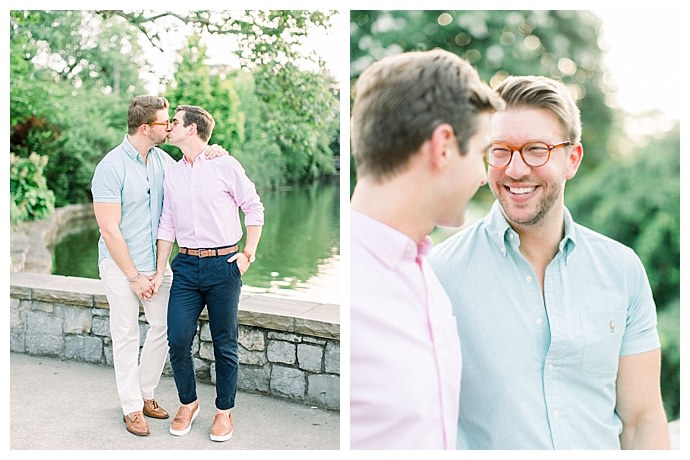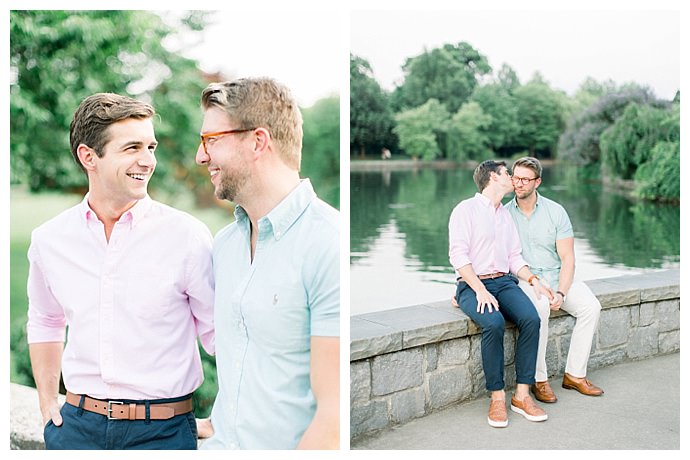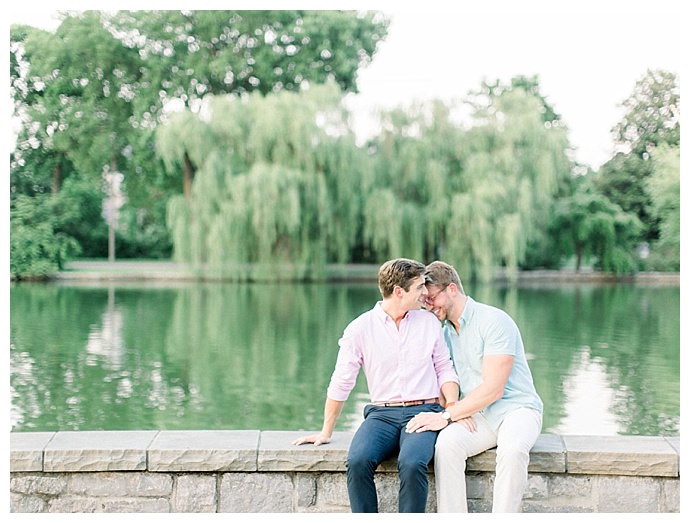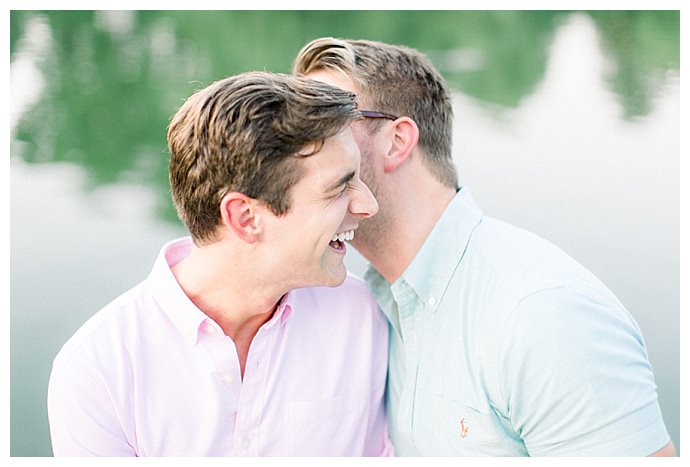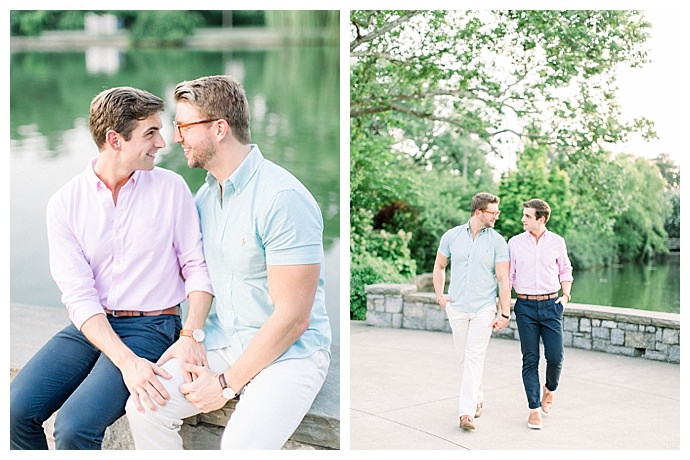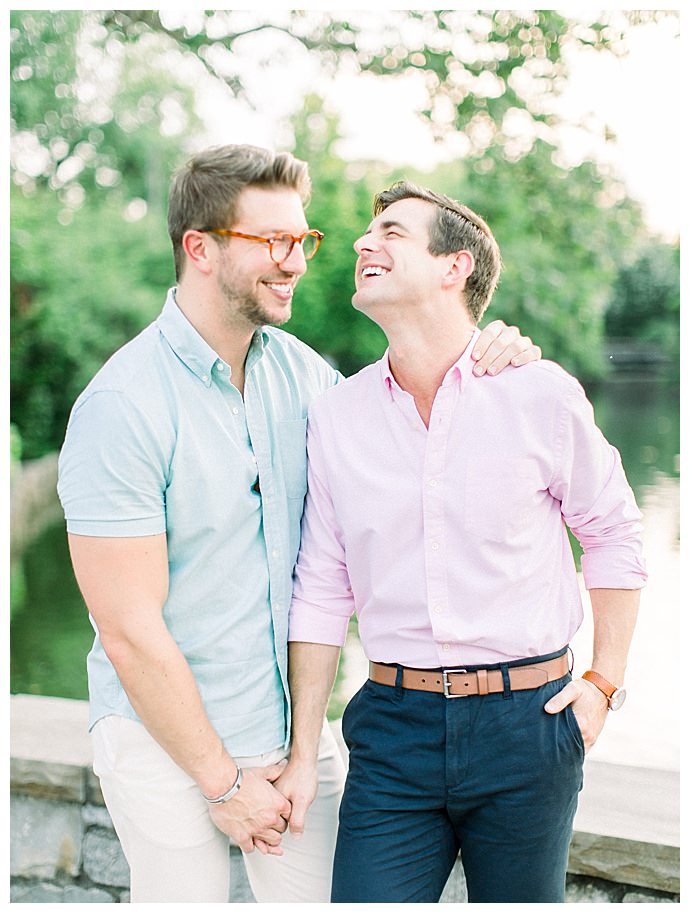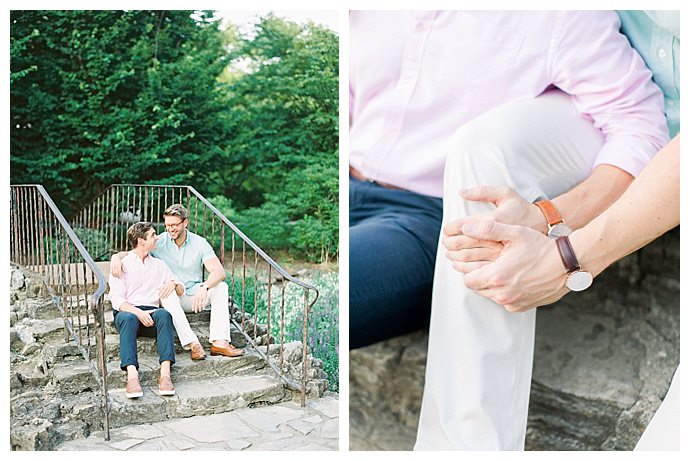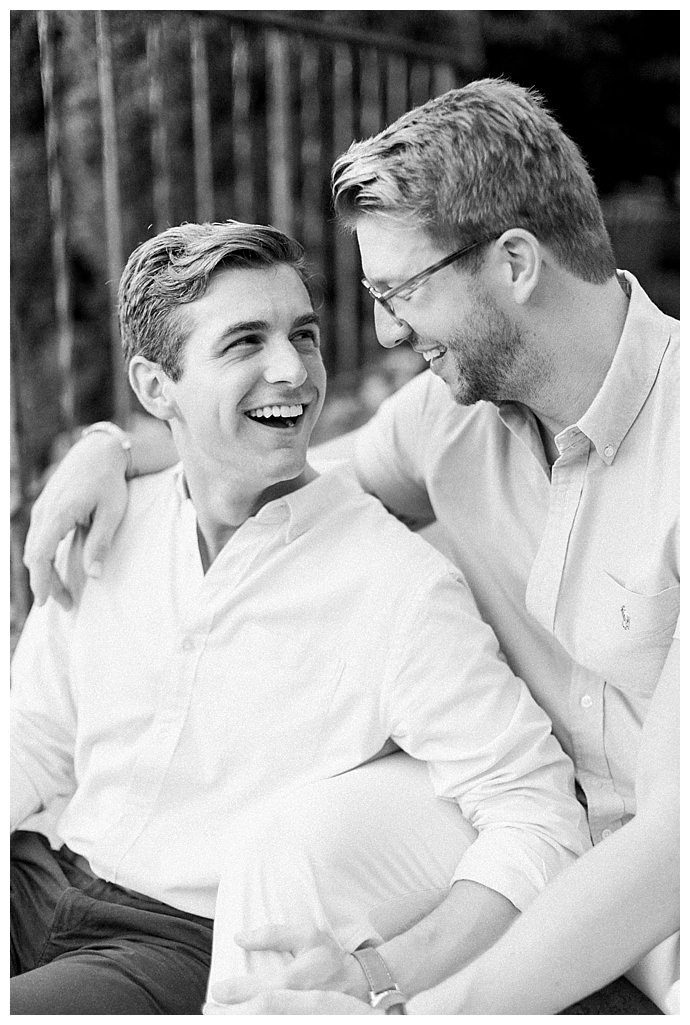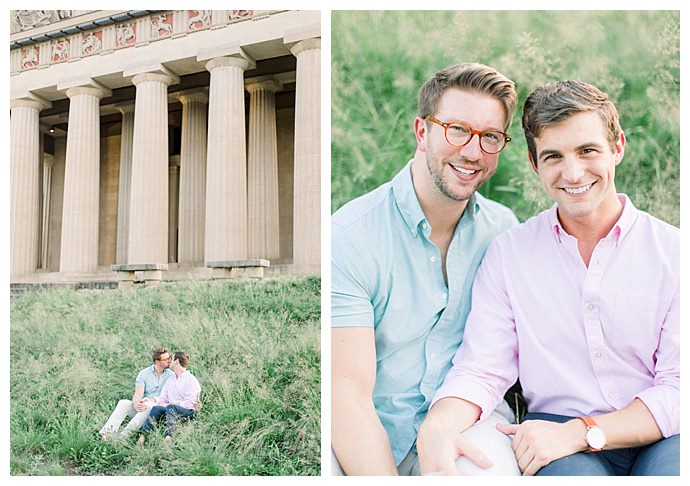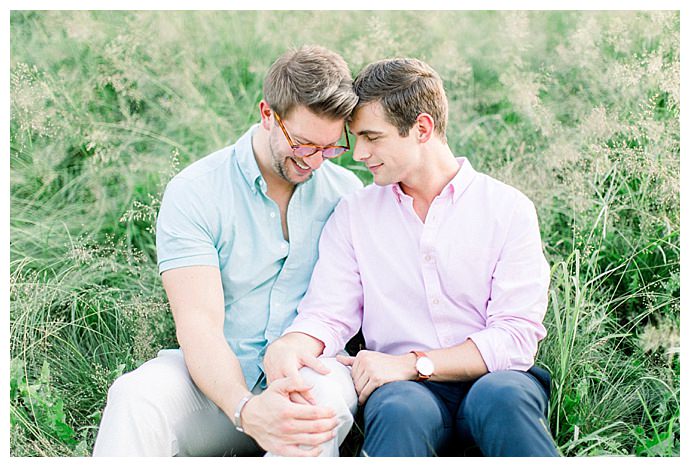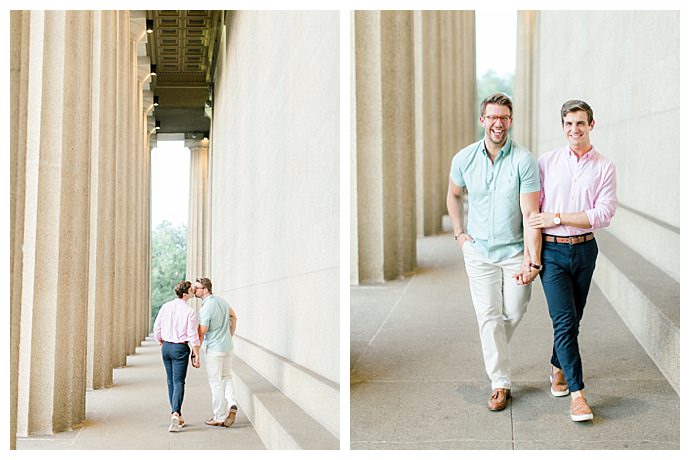 Written by: