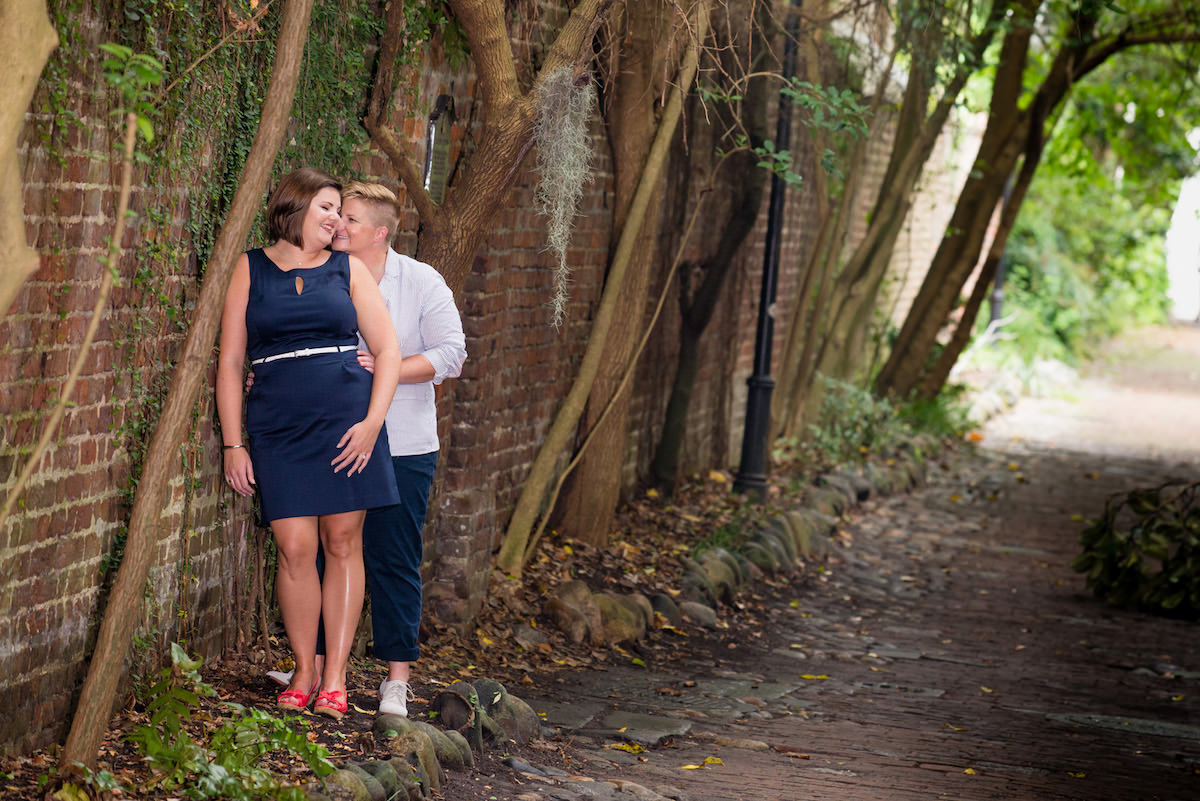 Dana and Casey chose gorgeous Charleston locations for their engagement shoot by Rick Dean Photography that reflected their love of the city and their love for each other. "We love the romance of the city, but we also wanted some shots to have a little bit more edge to show both sides of our personalities," Casey says. We love how fun and relaxed they look together and that they weren't afraid to make a little splash all in the name of a picture they'll have to remember their love story forever.
The Love Story
Dana and Casey's friendship quickly blossomed after spending a year teaching at the same school. It wasn't long before they were inseparable, but it wasn't immediately apparent to either of them that they were meant to have a romantic relationship. "Neither one of us ever envisioned finding love the way we did," Dana says. "But isn't that how it goes? You find love in the most unexpected places." Now, after four years of dating, Dana and Casey are overwhelmed by the amount of support and love they have been shown by their family and friends.
Initially, they hesitated to declare their love out in the open. "After a rough patch in my life, I came back to Charleston from a visit with my family in New Jersey and decided that I wanted to live our relationship out in the open and start telling people we were together," Dana says. "We started with our closest friends and then we just kept going. Once I was able to live my life with Casey by my side in the open, I knew that she was the person I wanted to spend my life with." For Casey, it became apparent early on that they had a special connection that could last forever. "I knew that Dana was the one who I wanted to spend my life with when we were able to go through our ups and downs of our relationship and we came out stronger and more in love," she says.
The Proposal
"Casey planned a wonderful day of surprises," Dana says. "She wrote cards and they had clues to the day's events." The day began at their favorite coffee shop, The Orange Spot, before they went off for an adventurous afternoon of paddle boarding. Unfortunately, the weather wasn't all that cooperative, and Dana began to think that there had better be a proposal at the other end of paddle boarding if it were going to be worth it. But the day continued — without a ring, yet — with lunch at Rue de Jean where the couple had their very first date. Next, they traveled to Mt. Pleasant Memorial Park and then onto Boardwalk Park on Shem Creek.
It was stop number six when Casey finally popped the question. At Sullivan's Island Station 18, Casey and Dana went for a sandy walk along the beach until they arrived back at the picnic that Casey had set up. "Casey got down on one knee and asked me to marry her," Dana says. "I was so excited but also pissed because I had bought Casey's ring without her knowing it." The ring that Dana bought for Casey was tucked away in her purse in the car. She had an inkling that this day would be the day that Casey would propose, and she wanted to surprise her with a ring of her own. But she hadn't been expecting the proposal in the middle of the day. Luckily, their photographer's husband ran to the car to get the ring. Dana then proposed to Casey, and they left the beach and headed off to celebrate with their friends, both sporting new rings.
Memorable Moment
"The whole day was very memorable, from the horrible weather for paddle boarding to the stops at special places for both of us," Dana says.
"Honestly, the whole day was great," Casey says. "But seeing her face go from complete joy to OMG because she didn't have my ring was the most memorable part. I was thinking what in the world else could I have planned? Why do you look so mad? Then she told me about my ring being in the car."
By Danielle Renton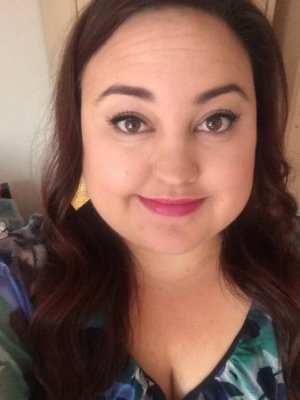 Danielle is a University of Missouri graduate who recently moved to New York, fulfilling a lifelong dream of hers. New York is her first love; writing and editing are her second. When she's not plugged in, Danielle spends her free time exploring the city and finding inspiration in its energy. Aside from her passion for love, she's a grammar nerd, coffee lover and music enthusiast!