What's better than one proposal? Two! That's why we love today's engagement because both of these brides-to-be got down on one knee. And they did it on the same day while on a trip to Chicago with their friends! Captured by Apaige Photography, Kenzie and Katie included their sweet pup, Oliver, in their engagement photos in Benton Harbor, Michigan, for an e-sesh that we absolutely adore!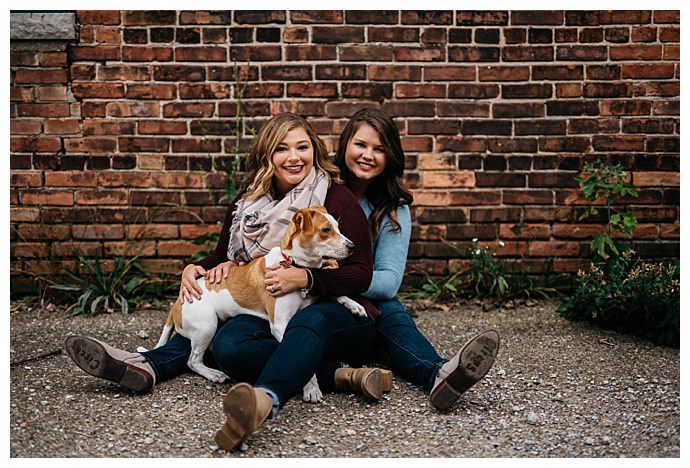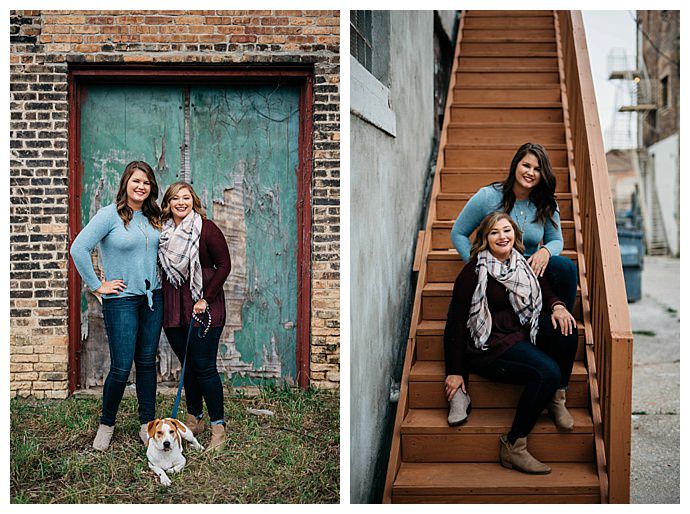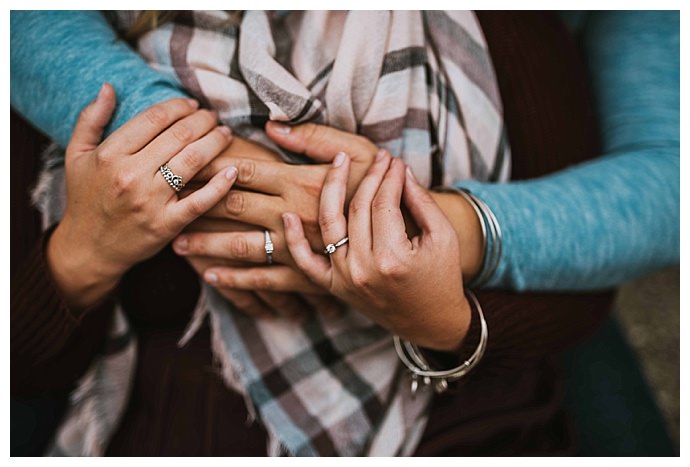 The Love Story
Katie and Kenzie both attended Indiana University in Bloomington, and their paths first crossed at a town-favorite, the bar Kilroy's on Kirkwood. A mutual friend introduced them, and from that very moment they first met, they knew they were in for something special. After a year of dating, Katie and Kenzie were in Chicago with some friends when they both decided it was time to get down on one knee.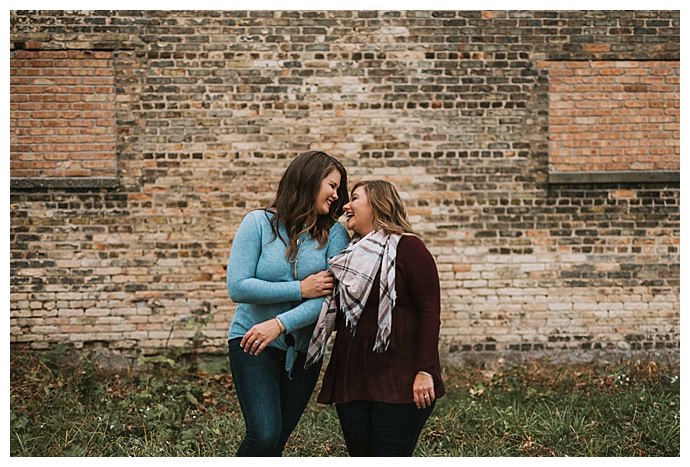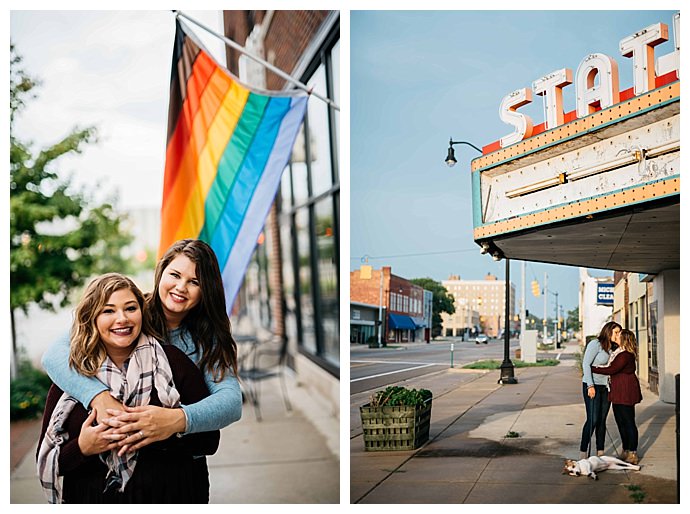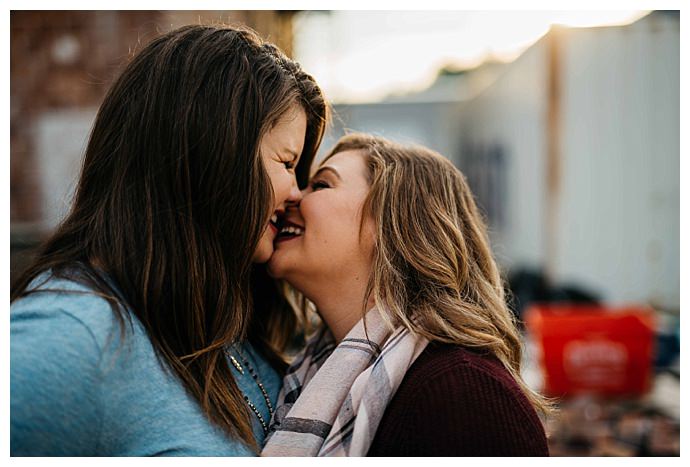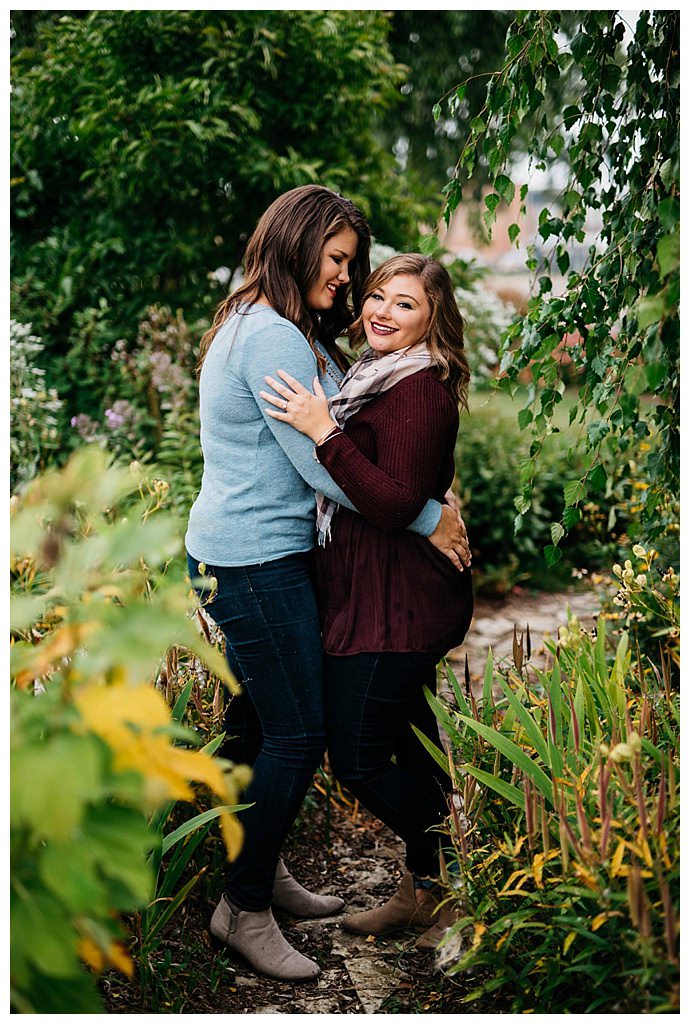 The Proposals
While on vacation in Chicago with their friends, Katie took the opportunity to propose to Kenzie in their hotel room. But her first task was to get the room all set up without Kenzie knowing. She told Kenzie she was going up to the room to relax, while their friends had agreed to keep Kenzie company and away from the room. Meanwhile, Katie went to work, stringing handmade signs from the ceiling with ribbon that held some of their most memorable moments together. When Kenzie walked into the room, the hanging signs formed a path, and she was transported down memory lane the farther she walked into the hotel room, remembering all the wonderful times they'd spent together over the past year. "Once she was done, I got down on one knee, and as she turn around, I was so nervous I was shaking," Katie says, noting she nearly dropped the ring. "And then I asked her to marry me."
Next it was Kenzie's turn. She took Katie to a popular restaurant called 3 Arts Cafe, known for high glass ceiling and gorgeous decor. "Kenzie and I have a history of going to new places because of the experiences and memories we make," Katie says. "This is why she wanted to bring me to this breathtaking restaurant to give us a one-of-a-kind memory for a one-of-a-kind day." They ordered lunch and basked in the view before Kenzie handed Katie a book she filled with all the things she loves about Katie and the reasons she wanted to marry her. "As I was finishing reading the book page by page, she came around the table, got down on her knee and asked me to marry her," Katie says.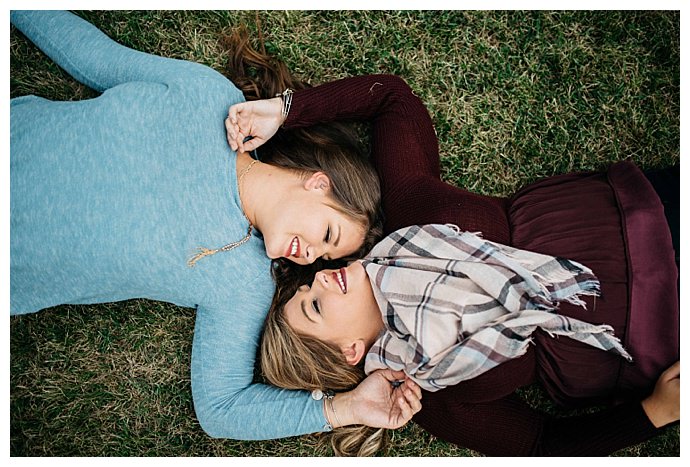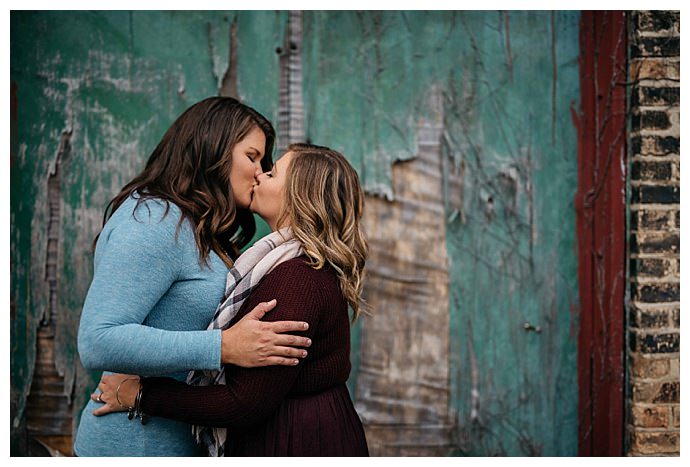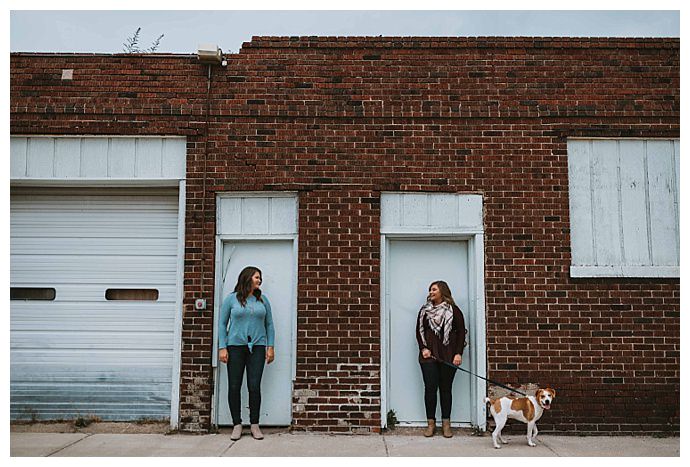 Memorable Moment
"The entire day," Katie and Kenzie say. "It was like we were on cloud nine from the moment we woke up that day."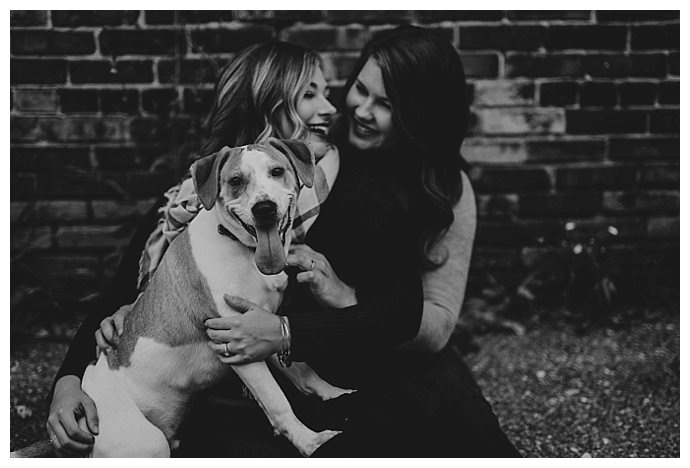 The Wedding Date: June 9, 2018