July is here, and it's bringing the heat! Because we're smack dab in the middle of wedding season, the sizzling temperatures and heavy, humid air has us thinking of all the outdoor weddings scheduled for the coming months. Outdoor weddings are perfect for summer, and while there's certain circumstances you can plan for when planning a wedding, the weather is not one of them.
What you can do, however, is prepare in advance for some ways to keep your guests cool in case your wedding just happens to fall on the hottest day of the year. If you're getting married in the summer, it's likely the weather will be warm anyway, so you won't have to worry that any extra effort you put into your making an outdoor ceremony or reception more bearable will be for naught. So if you're in need of inspiration, we've rounded up eight helpful ideas so your summer wedding will be nothing short of perfect!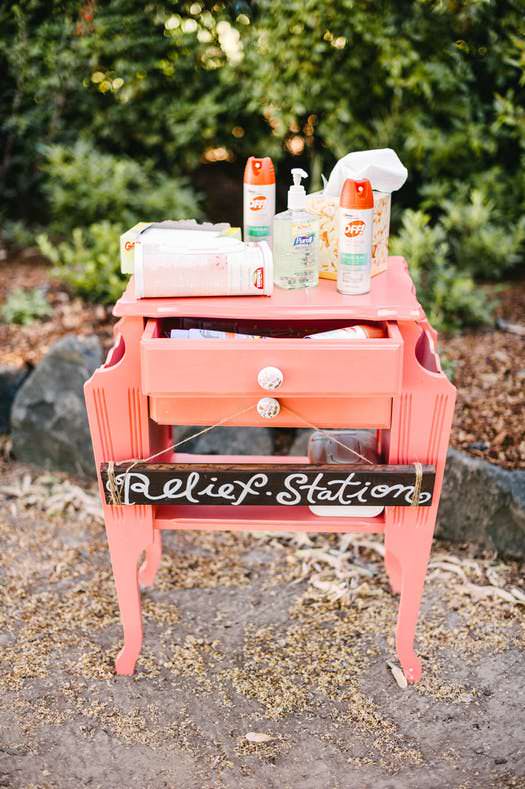 In addition to any drink or food stations, we love the idea of a relief station, stocked with tissues, bug spray, hand sanitizer and, most importantly, sunscreen! |photo by Ann-Kathrin Koch | via Style Me Pretty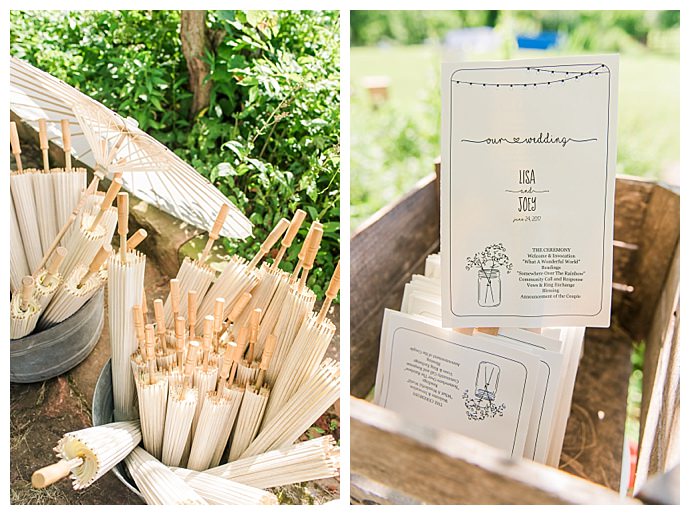 At Lisa and Joey's wedding, their ceremony programs doubled as fans, and they provided parasols for guests to stay shaded during the ceremony. | photography by Marlayna Photography| via Love Inc.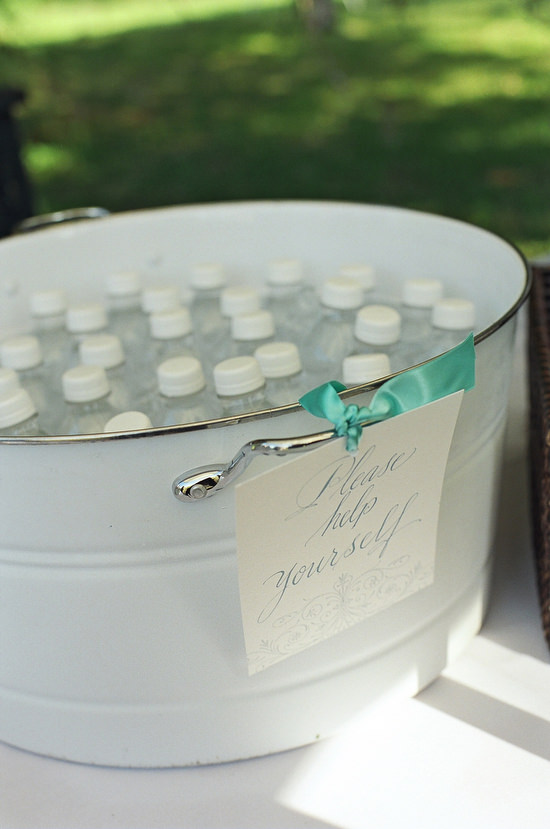 There's nothing more important than staying hydrated in the summer heat, so make sure there's plenty of water available from when guests first arrive to when they step off the dance floor. | via Tara Guérard Soirée | photo by Liz Banfield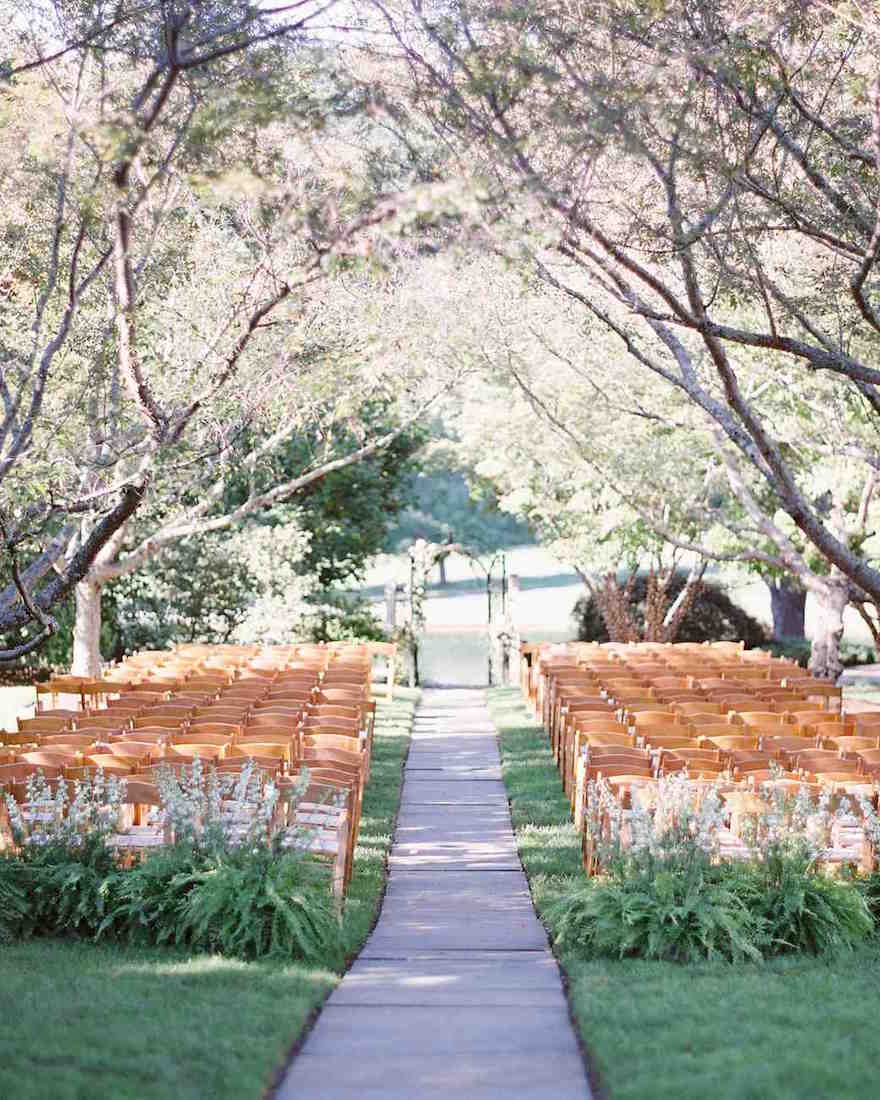 Seek out a shaded area for the ceremony, such as underneath an oasis of trees, inside a tent or on a covered patio. As a bonus, you'll be grateful to have the sun out of your eyes as you exchange vows, too! | photo by Amelia Johnson | via Martha Stewart Weddings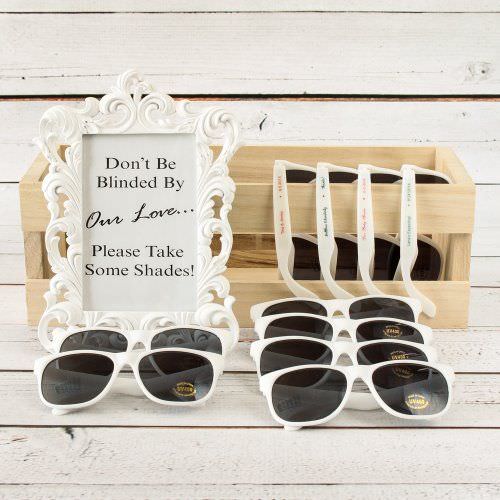 Personalized sunglasses make for excellent favors, even more so if your guests can use them during the wedding. Some of your guests, particularly the young ones, might forget their shades at home, so give their eyes a break by providing a pair they can wear as you tie the knot! | via Beaucoup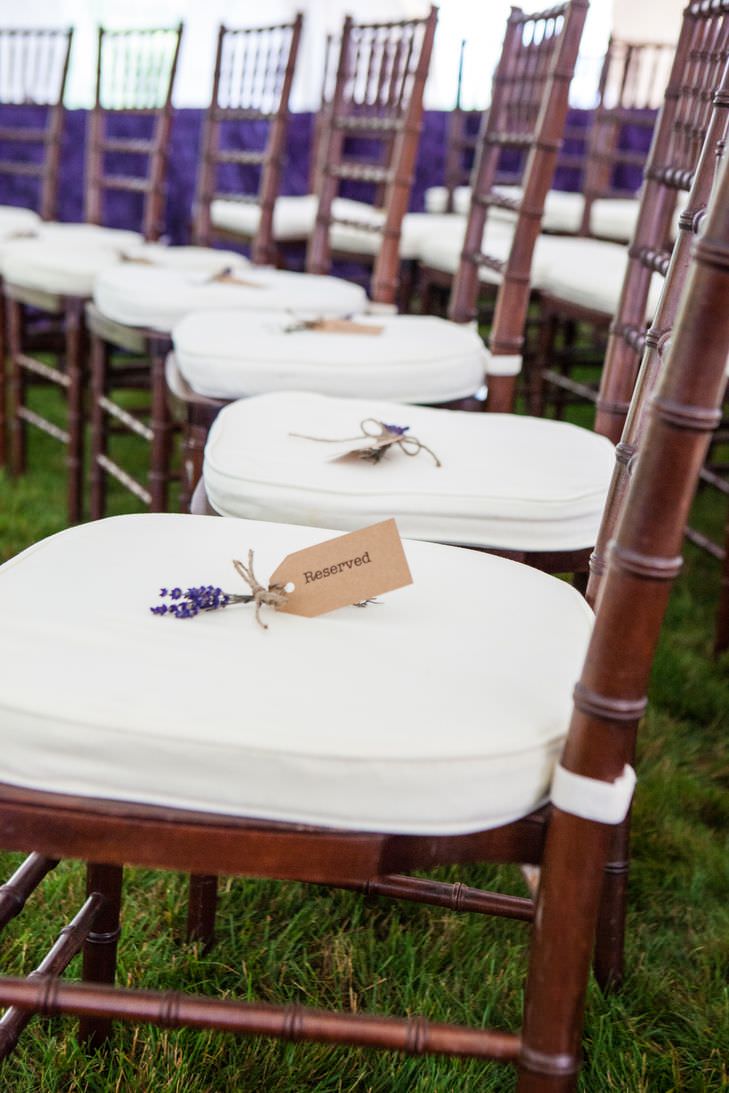 After all the chairs are set out for the ceremony, if they're in direct sunlight, they'll likely be too hot to sit on, particularly if the chairs are made of metal. So to avoid burning your guests' legs, spring for chair cushions that won't absorb the heat of the sun! | photo by Nelly Saravia – Wedding & Boudoir Photographer | via The Knot
*Editor's Note: This post contains affiliate links. Each time you purchase an item via our affiliate links, Love Inc. is receiving a small percentage of the sale, thus you are helping our small, equality-minded business grow and allowing us to provide more content for YOU! Isn't that just fantastic?
Written by: