When two high school sweethearts finally get to say "I do," you know it's going to be a beautiful day filled with memorable moments. Katie and Steven's Delaware wedding was all of that and more as their family and friends gathered to celebrate the momentous occasion. J.Nicole Photography captured all the burgundy details and rustic elements, but our favorite photos are the ones that show the newlyweds' playful personalities as they pose for photos in a grave yard with their wedding party and snuggle close in a diner they frequent often after tying the knot. And with a theme like "Hell Yeah!" this wedding is as fun as it gets!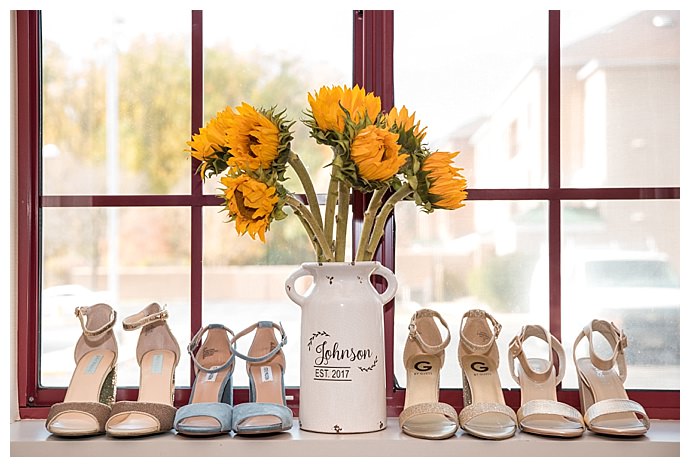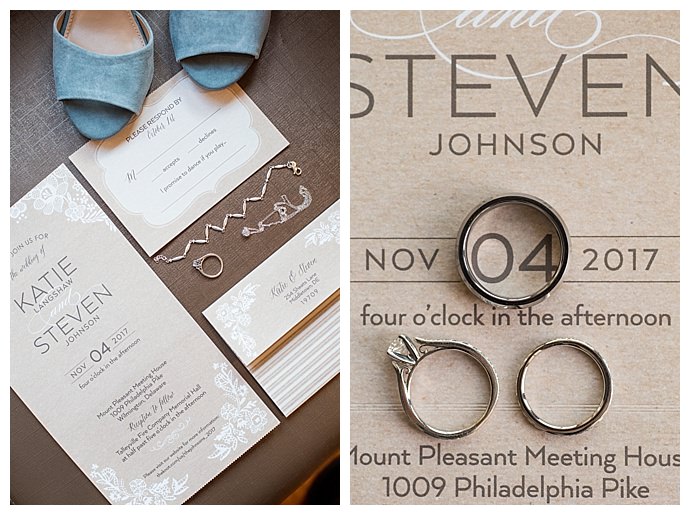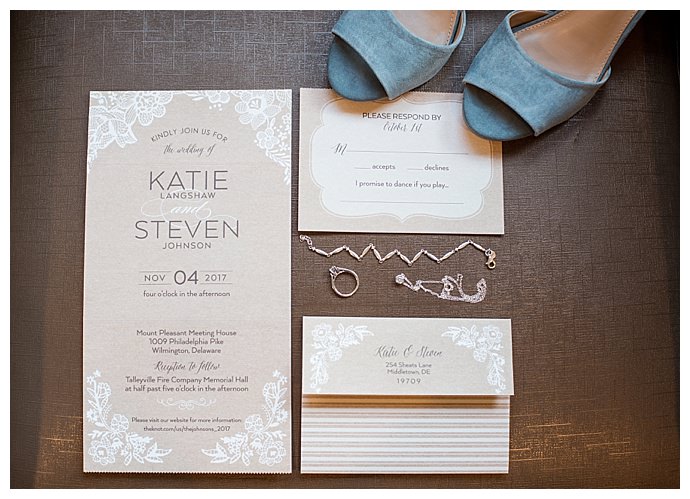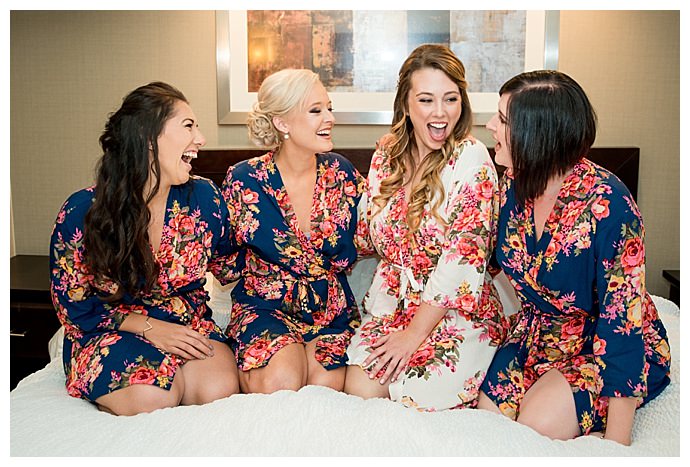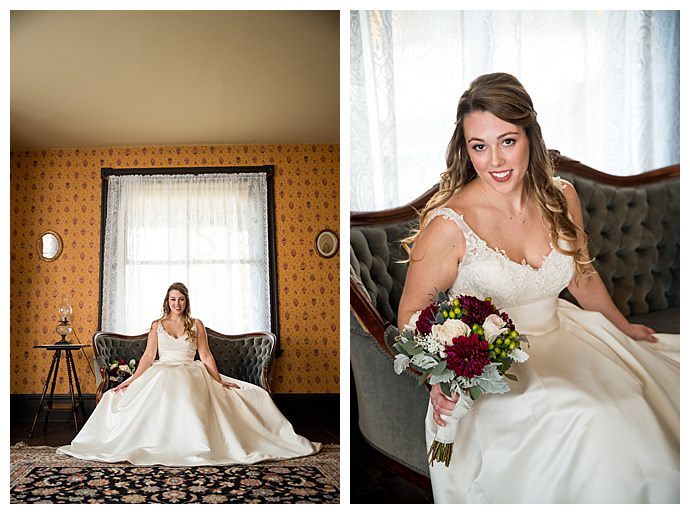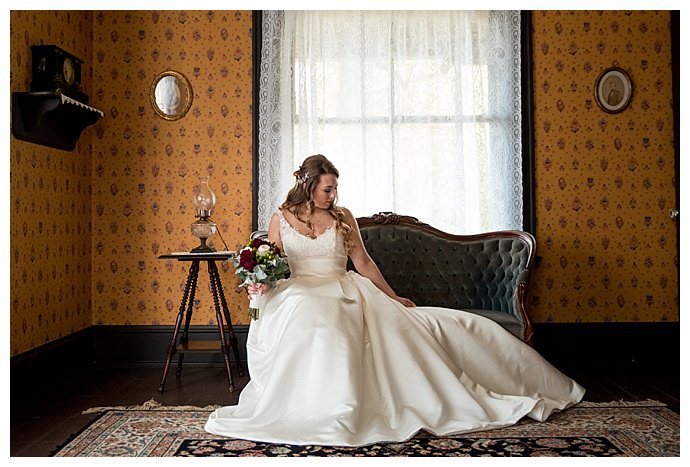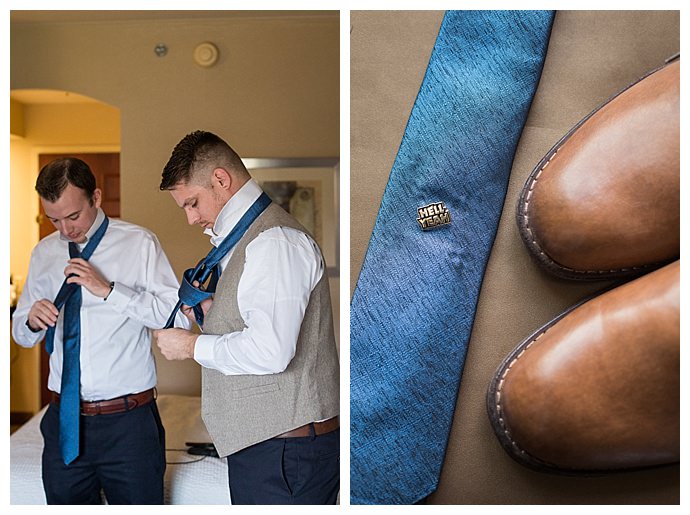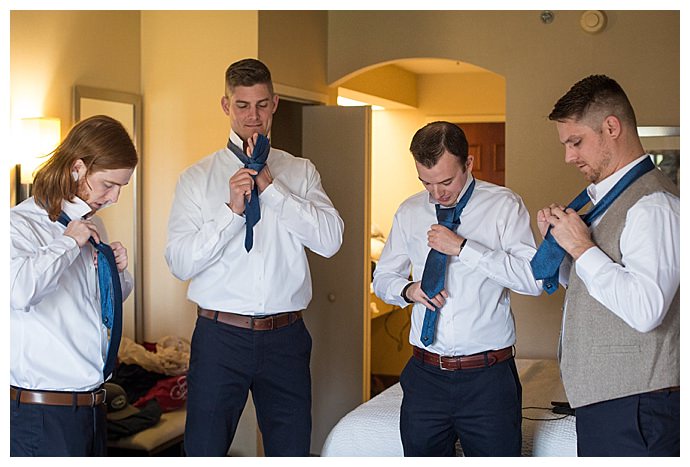 The Love Story
Before they even started dating, Katie and Steven were named Mr. and Mrs. Most Artistic by their classmates in school. So even before Katie gave Steven a handmade valentine that hinted at her feelings for him, the stars were beginning to align for these two. That valentine changed everything, and it wasn't long before they were attending their senior prom together. "I remember asking him who he was going to prom with once when we were hanging out," Katie says, "and he simply said: 'You!' From then on, it was history."
Later on, Christmas time had rolled around, Katie's favorite time of the year, but she found herself in a funk. "Steve noticed," she says. "And he made it a mission to brighten my spirits. He would bring me home flowers, listen to Christmas music with me and help me decorate — all things he didn't usually do but wanted to do to make me smile, and he did." So by the time Christmas morning came, she was eager to exchange gifts with him. "Steve surprised me with a huge, huge box from the upstairs loft," Katie says. "The week prior he brought the box home and joked around about giving me a goat for Christmas, so it was only appropriate to think I was getting some kind of crazy farm animal." But when she opened a box, she found a red tube with a sign on it that said Open Me. "Inside was a rolled up canvas brush set, and as I started to unroll it, I read 'Will you by my Mrs…' and I dropped it to the ground and started crying," Katie says. When she looked up, Steve was down on one knee. "I think I said yes before he could completely finish what he was saying," Katie says. "I handed him my right hand on accident, kissed him then subtly asked if he could put the ring on the left hand — it was a funny moment."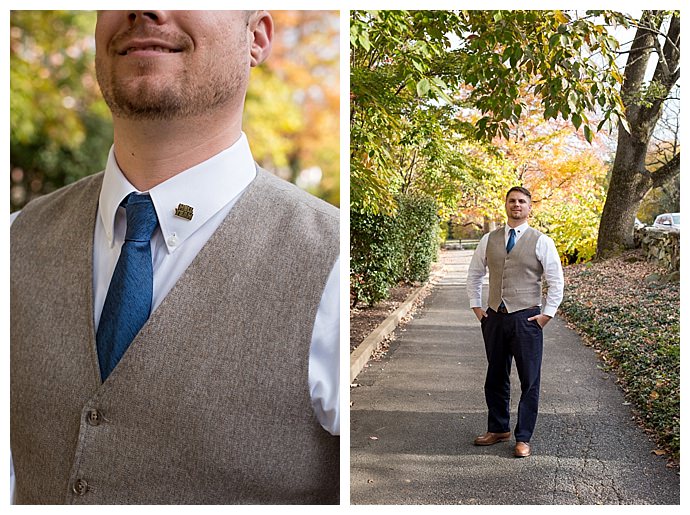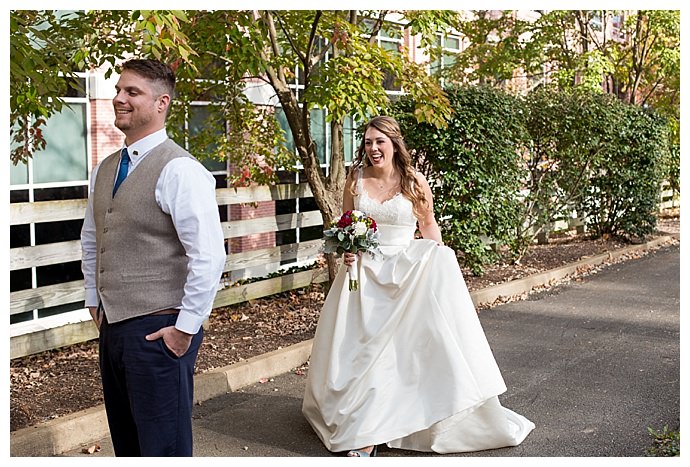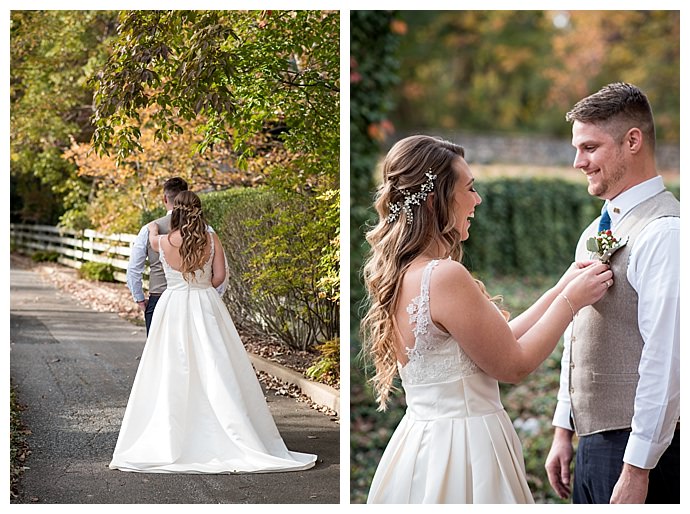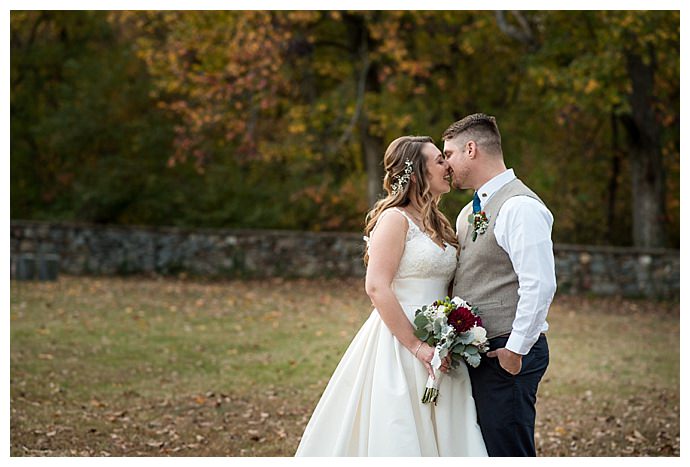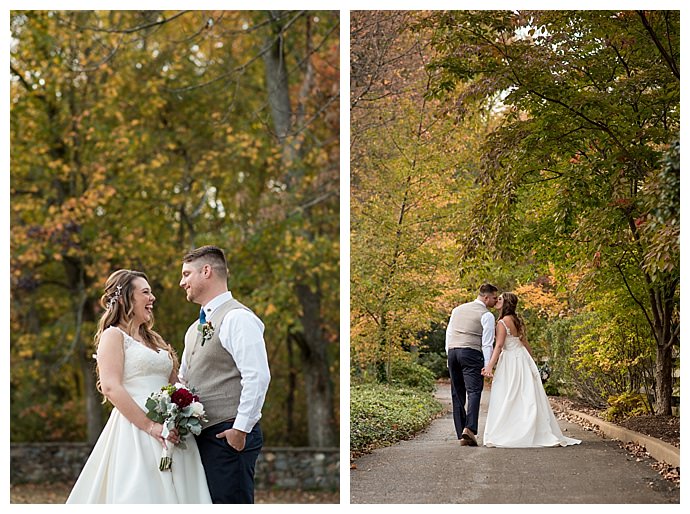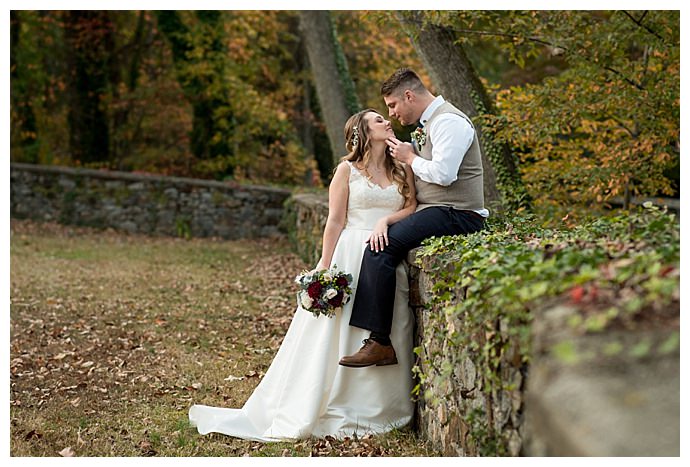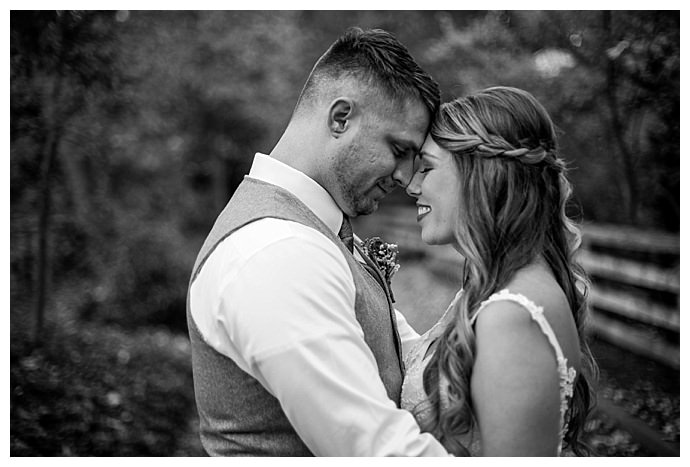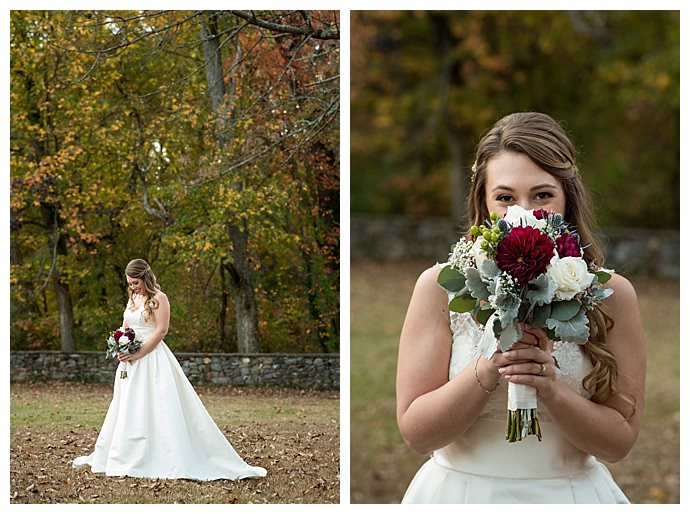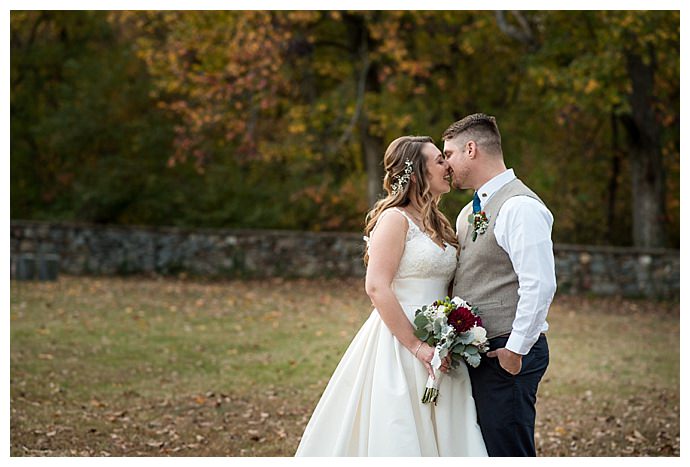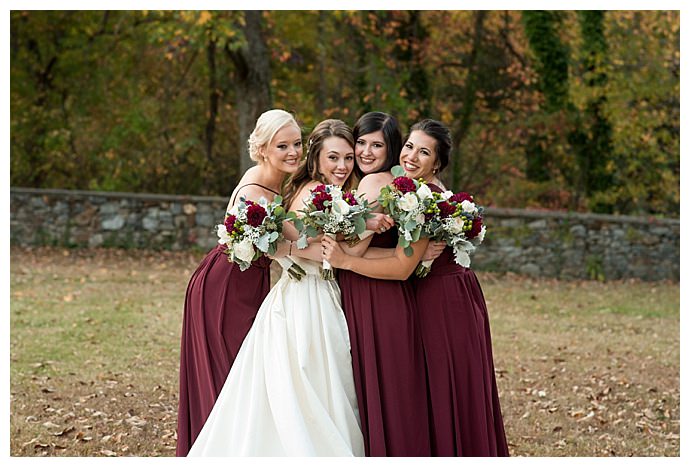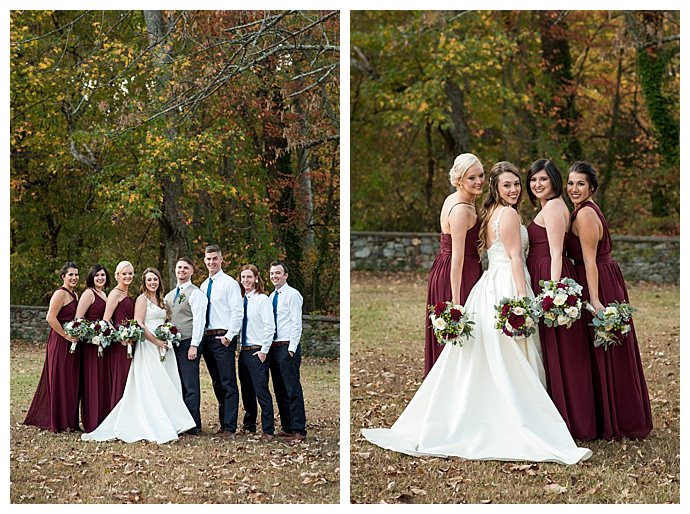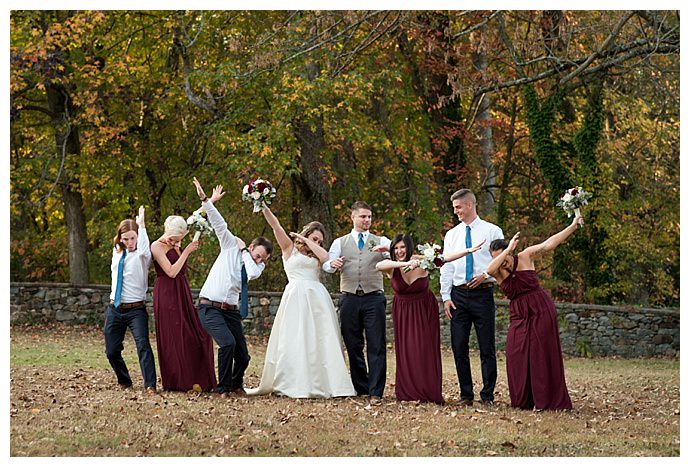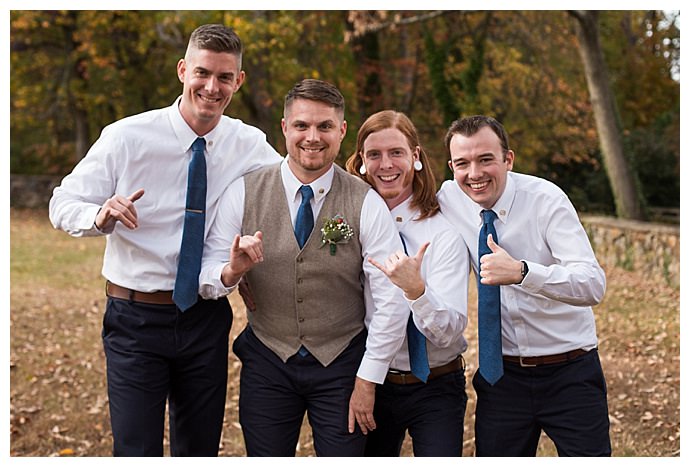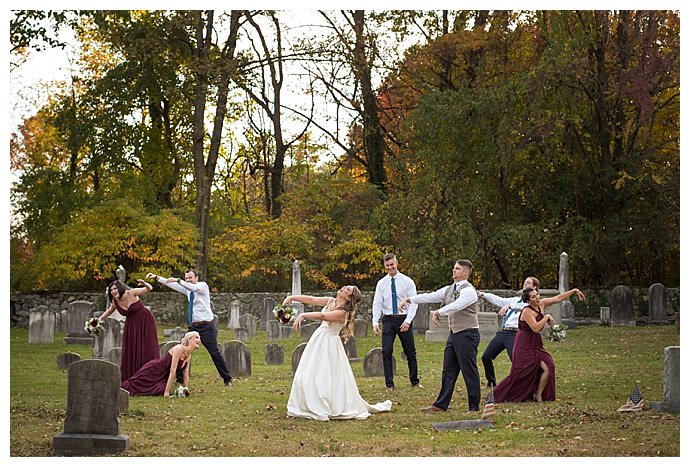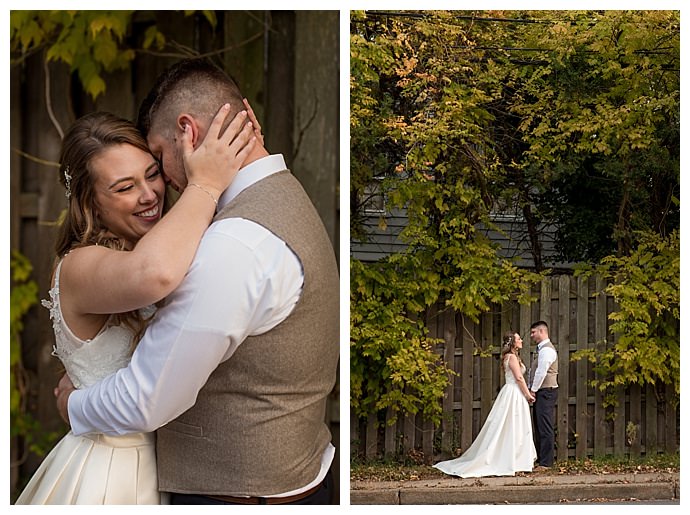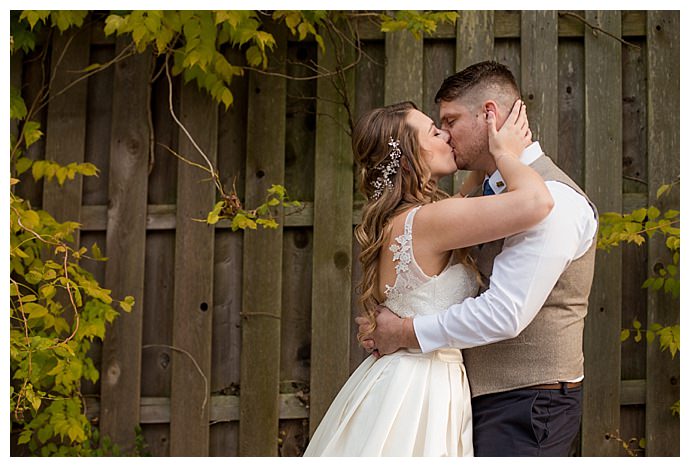 The Ceremony
Before the ceremony, Katie and Steve decided to do a first look, and it ended up being one of their favorite parts of the day. "Our first look was so much fun," Katie says. "I was so giggly walking up to him — we were both so excited to see each other. Moments like that make it feel like time stops, like no one else is around. We wanted to get that moment for just us to share. It also helped with nerves a bit, and it made the rest of the day easier."
Katie's best friend's mom is an officiant, so they were excited to have her step in and lead their ceremony at Mount Pleasant Meeting House in Wilmington, Delaware. "She personalized our ceremony so well," the bride says. "She told our love story perfectly. It was funny, sweet and memorable."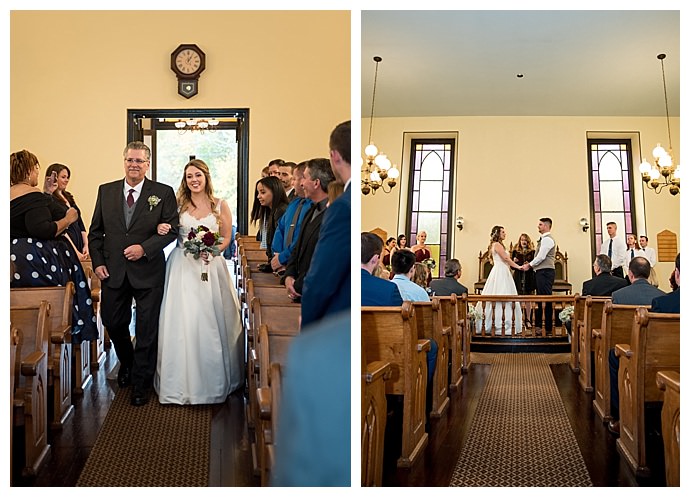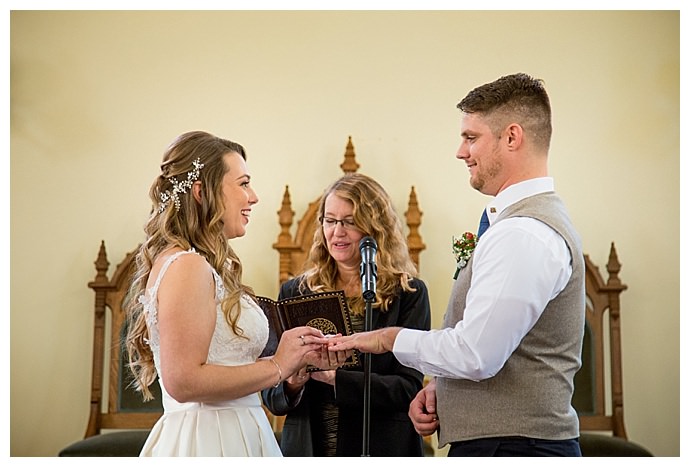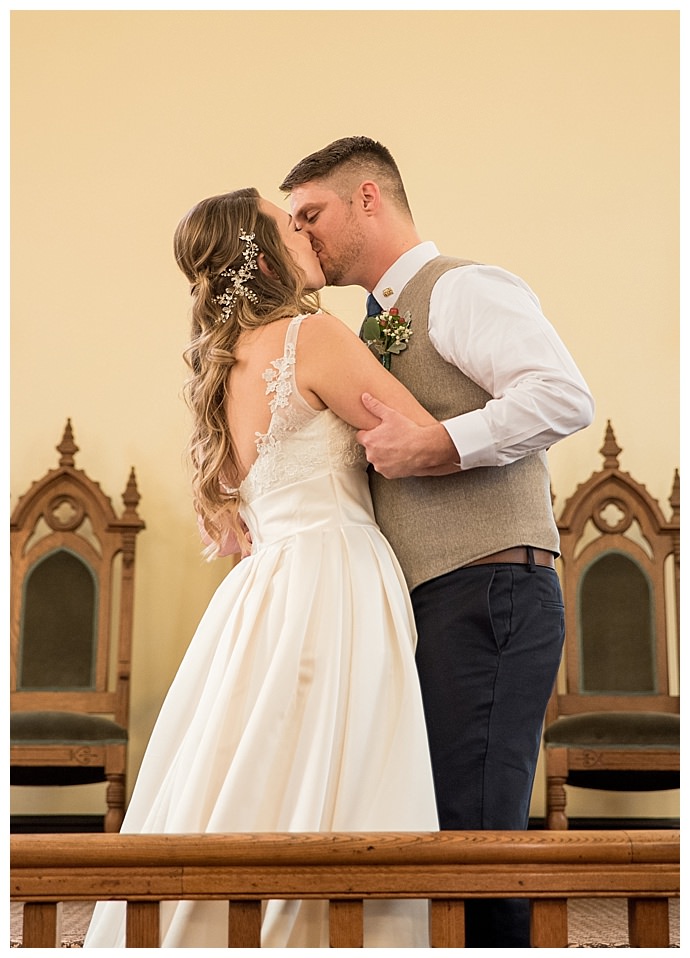 The Party
After the "I do's," Katie and Steve joined all their friends and family at the Talleyville Fire House for an unforgettable reception. The newlyweds envisioned a fall soiree with pops of burgundy and white pumpkins for decor. And for a personal touch, they used Katie's grandmother's antique glassware to hold flowers on all the tables.
But more than anything, their wedding was about having fun. "'Hell Yeah!' was our overall theme throughout the wedding," Katie says. "It's kind of our way of saying 'we're finally doing this thing!' We are so excited and happy to officially spend the rest of our lives together, and we tried to include it anywhere we could." The phrase topped their single tier cutting cake and was found on the beer koozies that Katie designed as wedding favors, and the groom and groomsmen even wore a pin on the color of their shirts. After a seated dinner, the fun really got going. "Absolutely everyone was on the dance floor the whole night," Katie says. "My grandmother even started a conga line! That was a very big surprise and not like her at all. She said that was the most fun she has had in her entire life — I still get teary eyed knowing she felt so happy."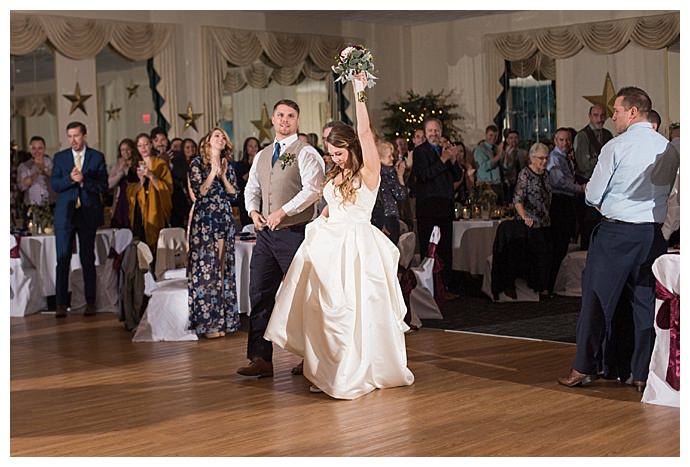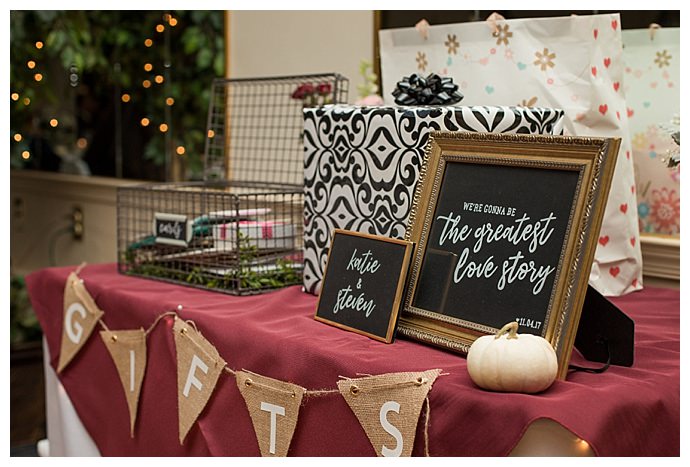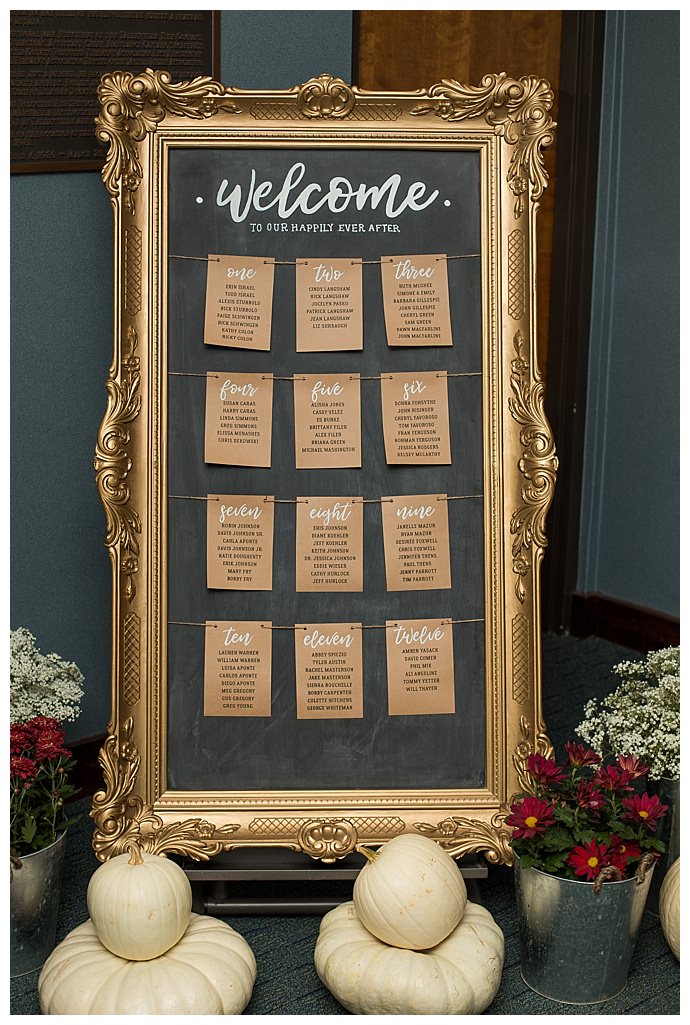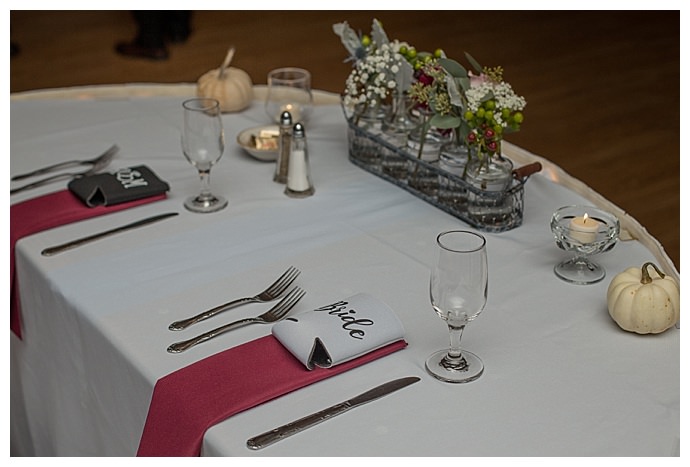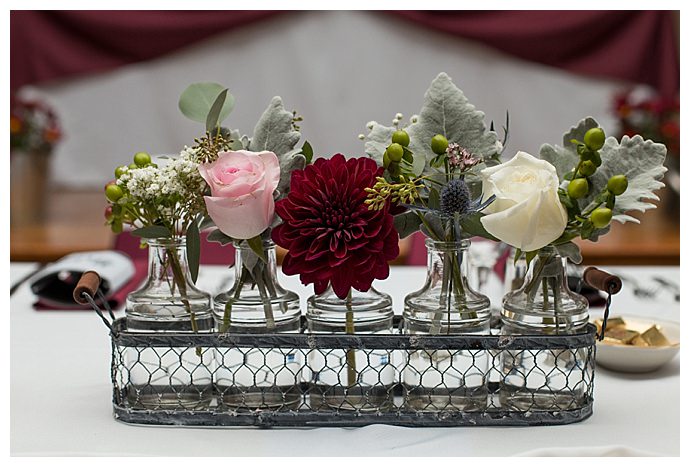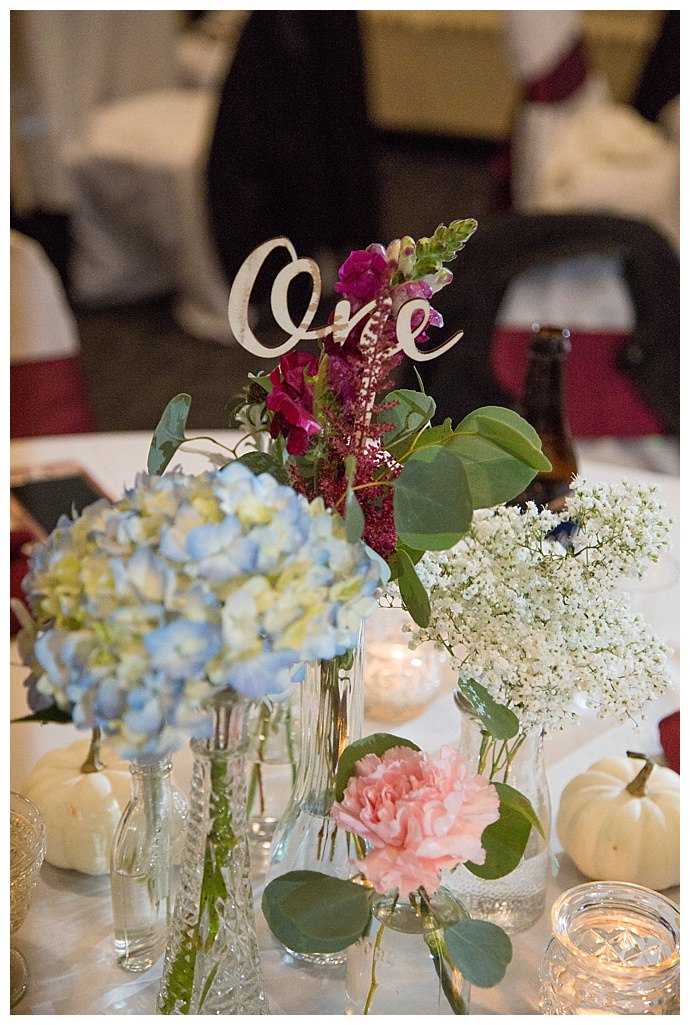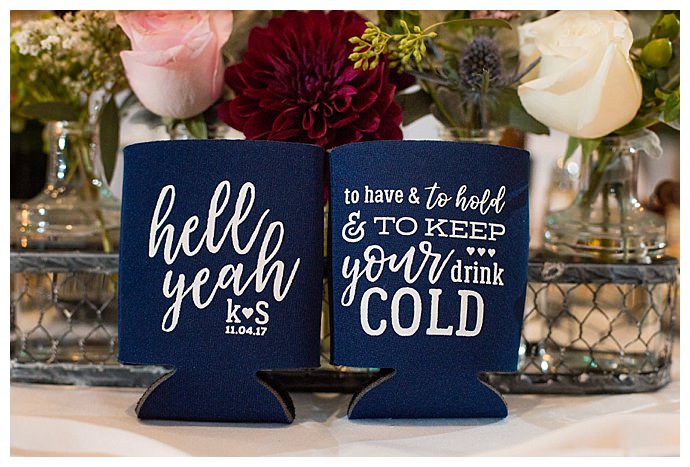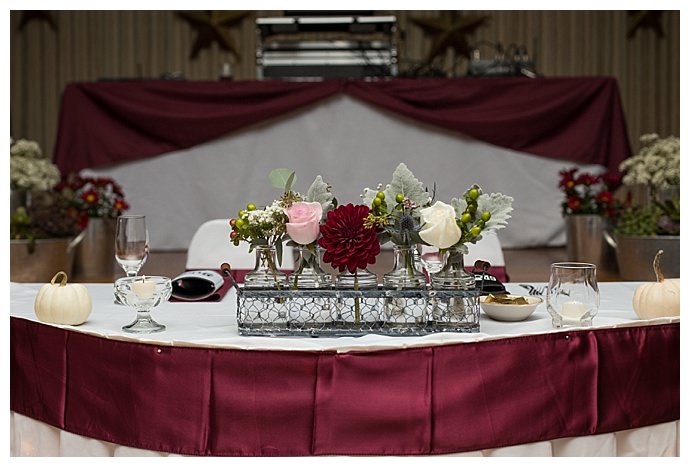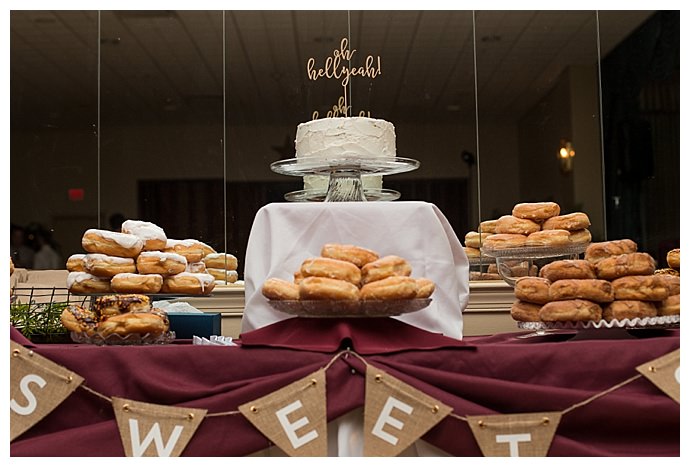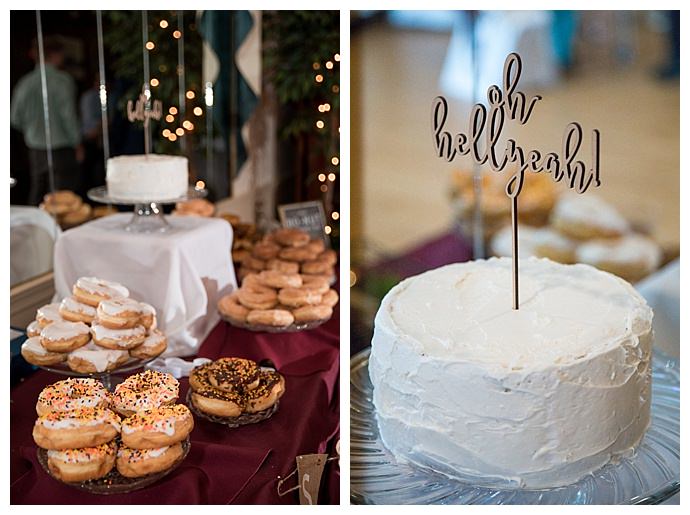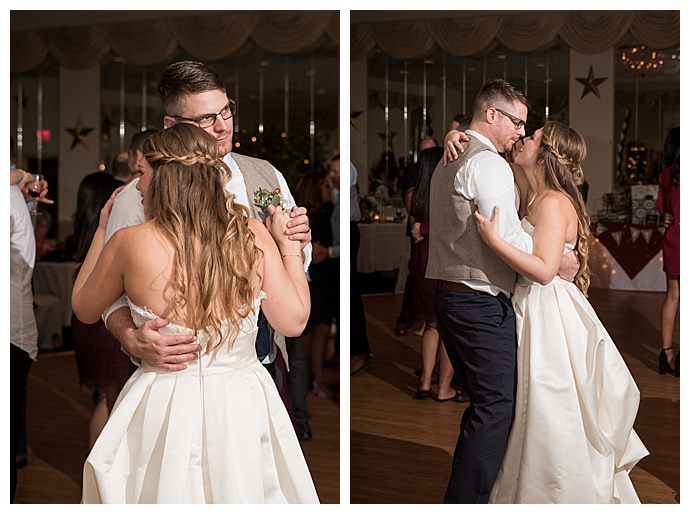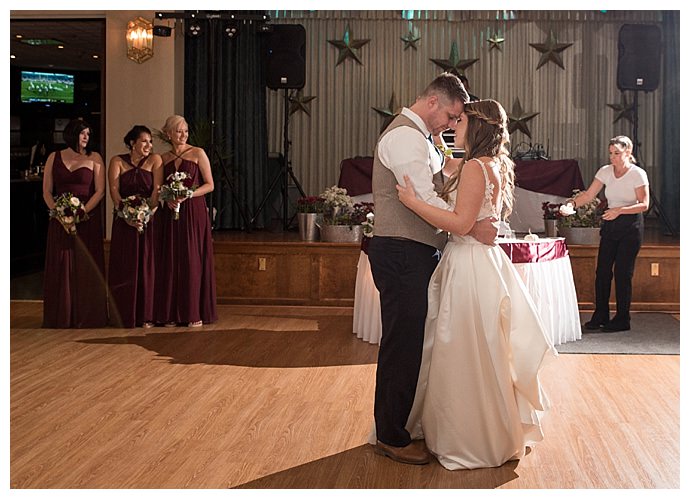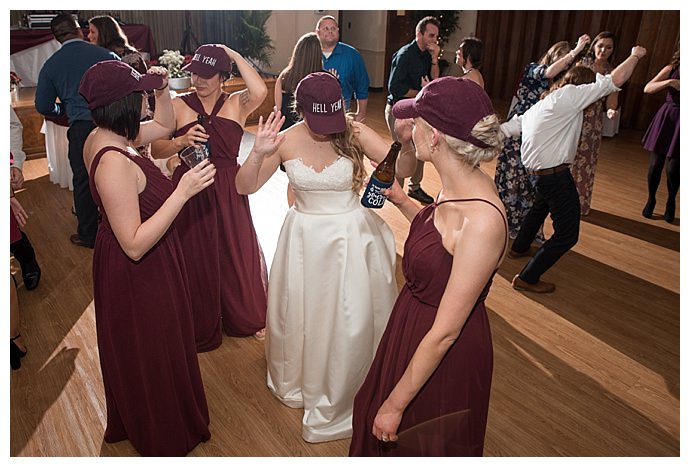 Memorable Moment
"Saying 'I do' to my best friend and the love of my life and taking a moment during the reception to look around and see everyone there celebrating us," Katie says. "It was so heartwarming."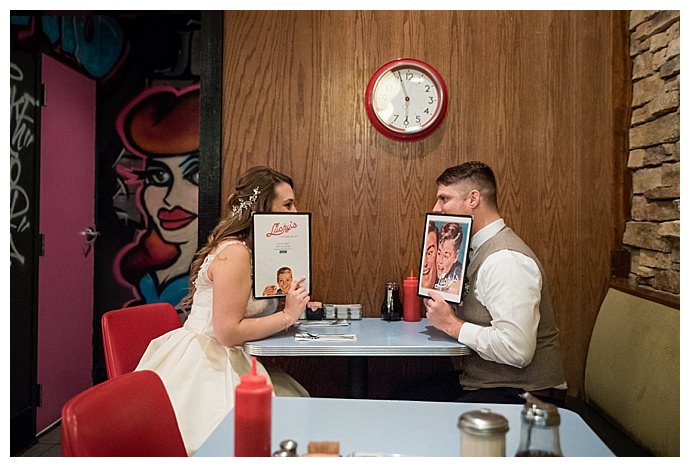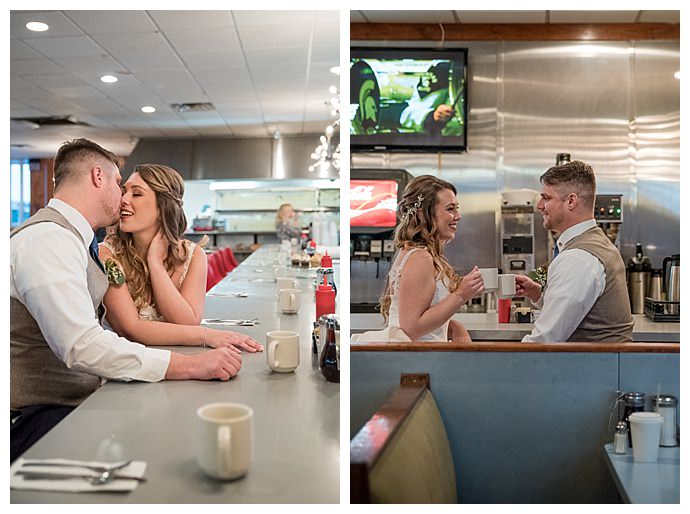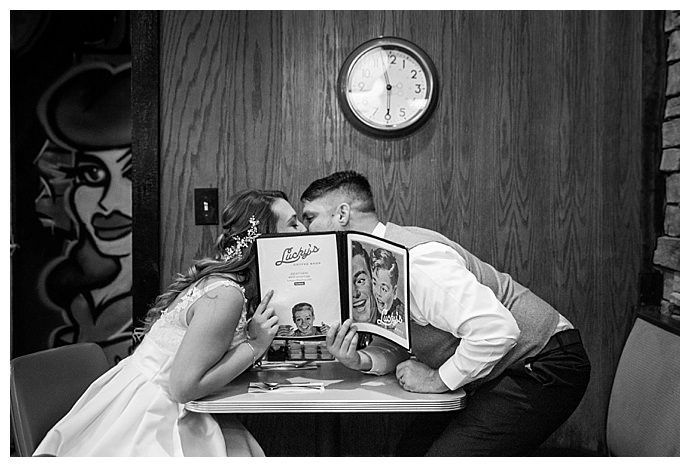 *Editor's Note: This post contains affiliate links. Each time you purchase an item via our affiliate links, Love Inc. is receiving a small percentage of the sale, thus you are helping our small, EQUALITY-MINDED™ business grow and allowing us to provide more content for YOU! Isn't that just fantastic?
Written by: