When you your families live in different states, finding a location that's convenient for everyone can be a tricky task. Jessica and Stefano decided a midway point between their families in Virginia and Georgia would make the most sense, and luckily for them, the perfect spot just happened to be on Myrtle Beach where Jessica spent many vacations with her family growing up. With all their friends and family gathered on the coast, this beautiful beach destination wedding, captured by Corina Silva Studios, is infused with bright colors and exudes romance. The connection between Jessica and Stefano is palpable, and their wedding day was certainly one to remember!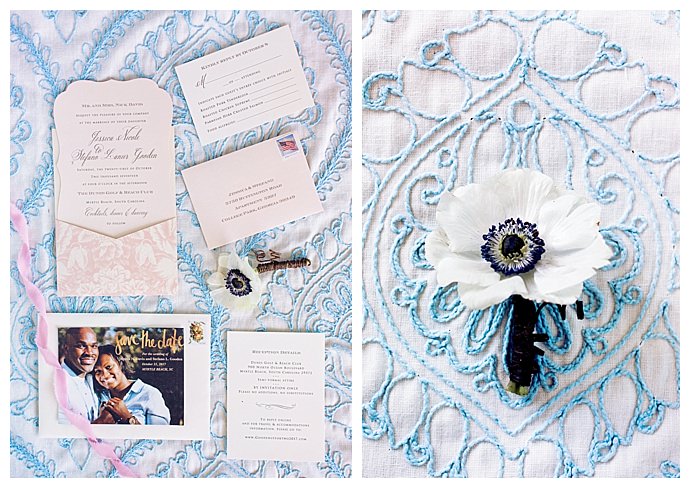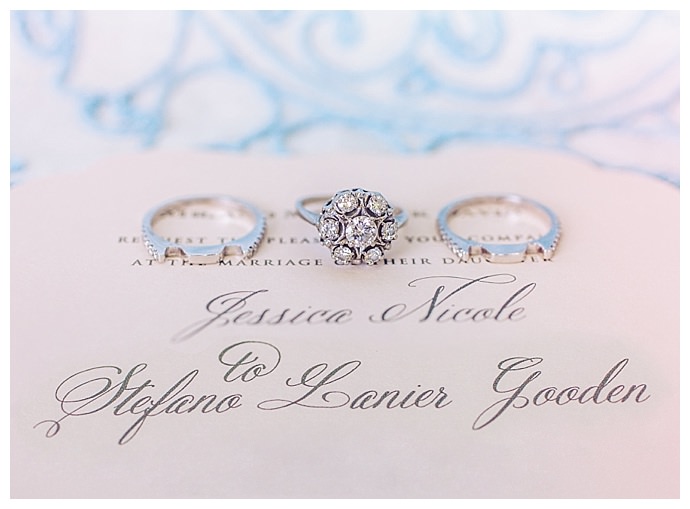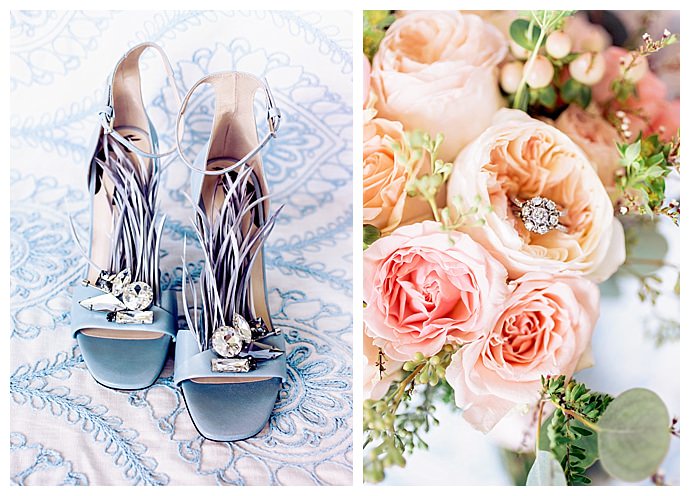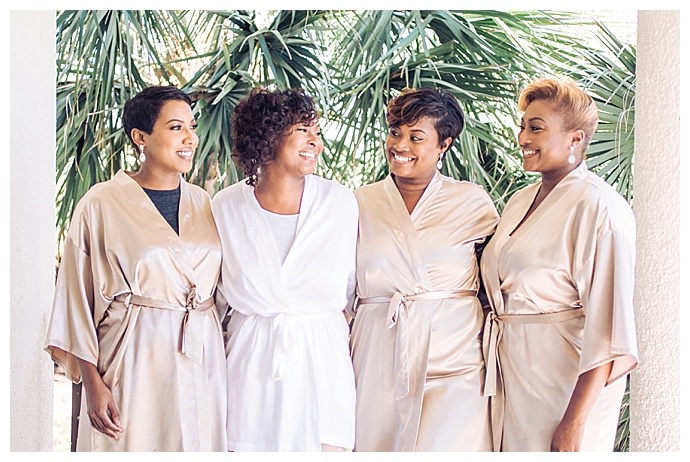 The Love Story
Jessica and Stefano were first introduced by mutual friends while at a crawfish boil in Houston, Texas. "We became fast friends," Jessica says. "And two years later, he finally asked me out." Jessica and her friends always tease Stefano about how long it took him to bite the bullet and take Jessica on a date, so it wasn't out of left field when the topic came up over brunch one day. "I jokingly said, 'now we'll see how long it takes you to take the next step,'" Jessica says. "He stood up from the table, bent down on one knee and pulled out a beautiful ring and asked me to be his wife — of course I said yes!"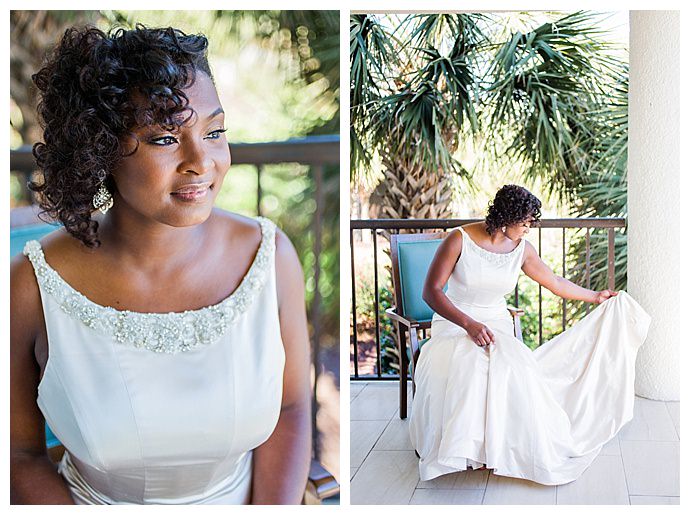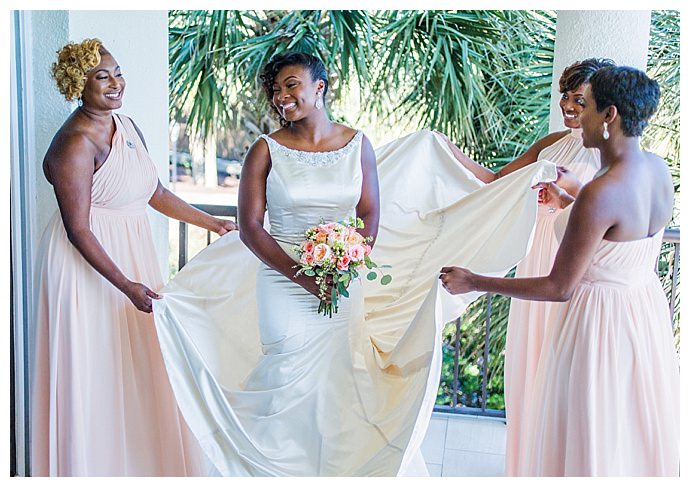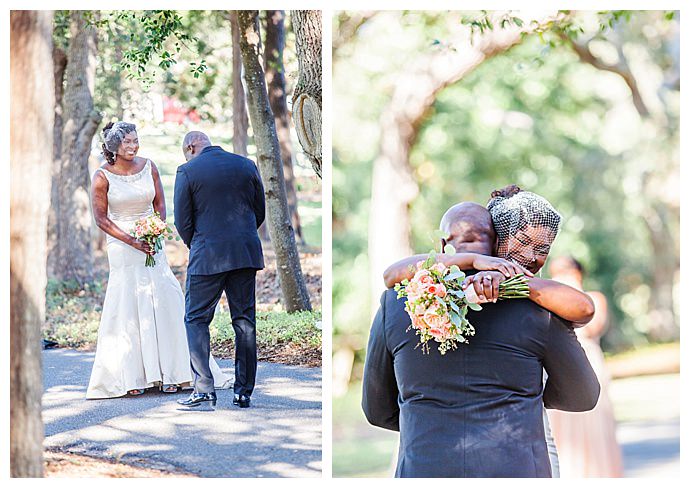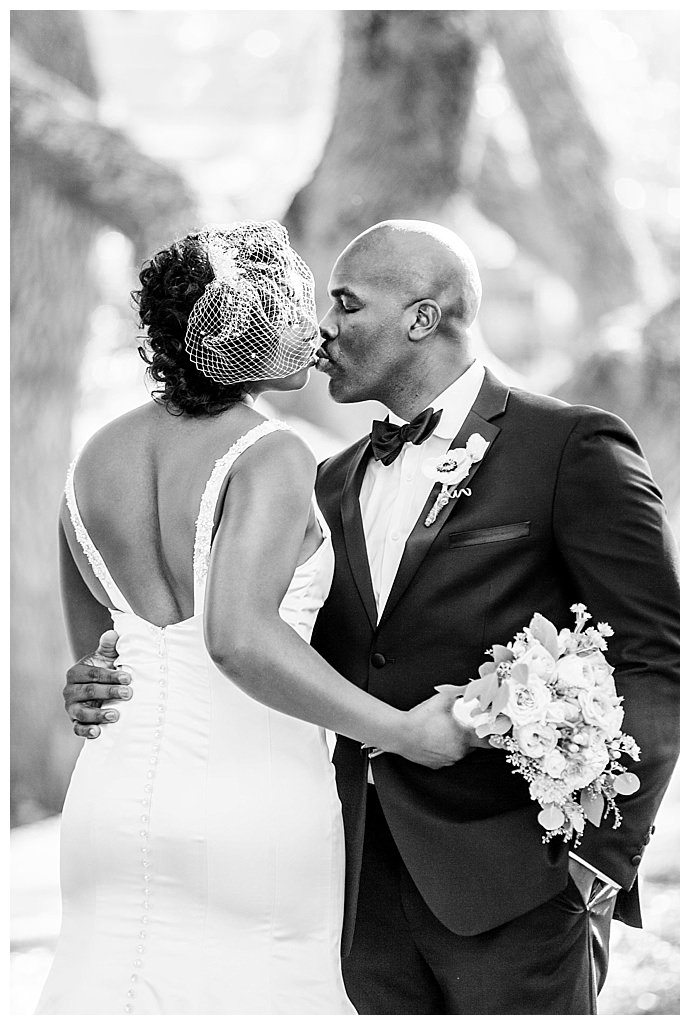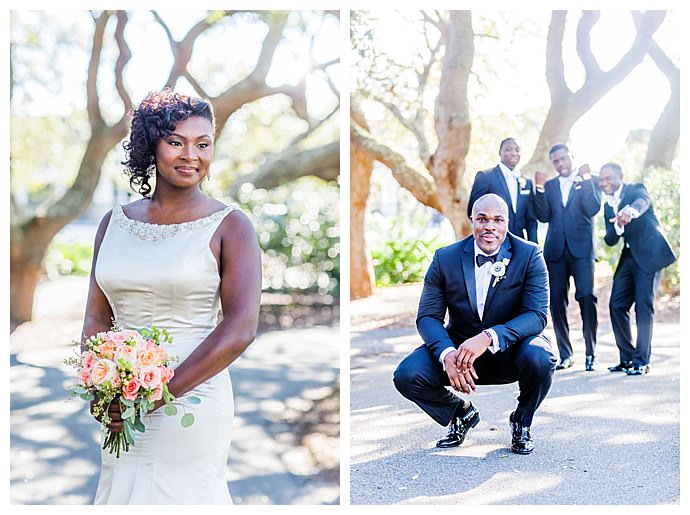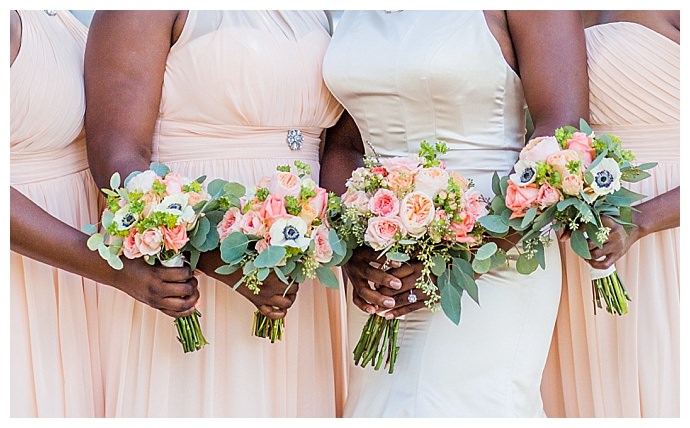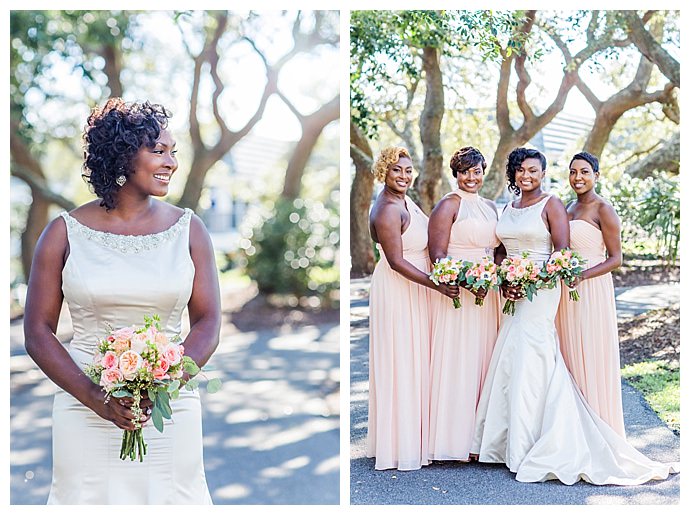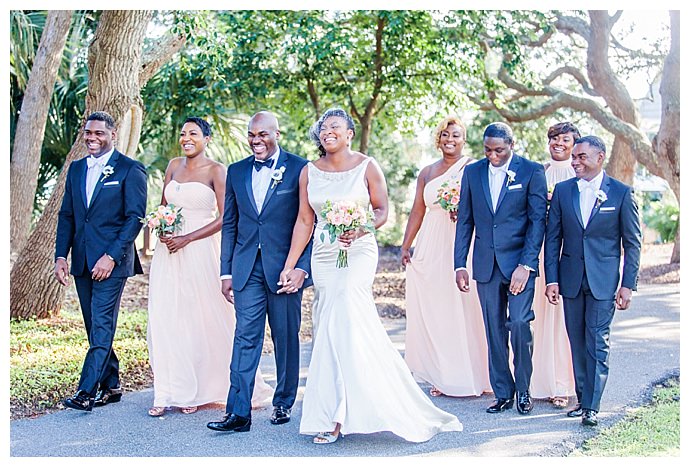 The Dress
When Jessica went dress shopping with her mom, her sisters and her best friend, she knew exactly what she was looking for. "I thought I wanted an A-line wedding dress with an illusion neckline," she says. "But I also thought I wanted a wedding in a barn with really rustic decor — I ended up being wrong about both." After trying on a few dresses, Jessica's best friend selected a dress by Yumi Katsura for her to try on. It didn't fall in line with her budget, but she decided to try it on anyway. "It was nothing like what I was looking for, but it fit me so perfectly," she says. "When I walked out, they all burst into tears — I knew it was the one."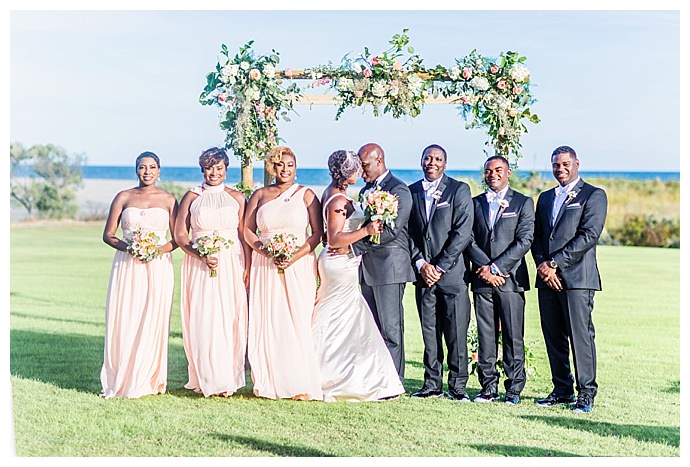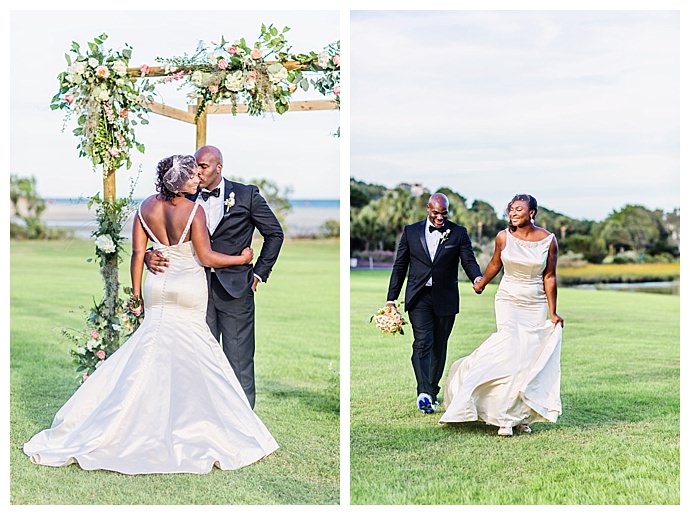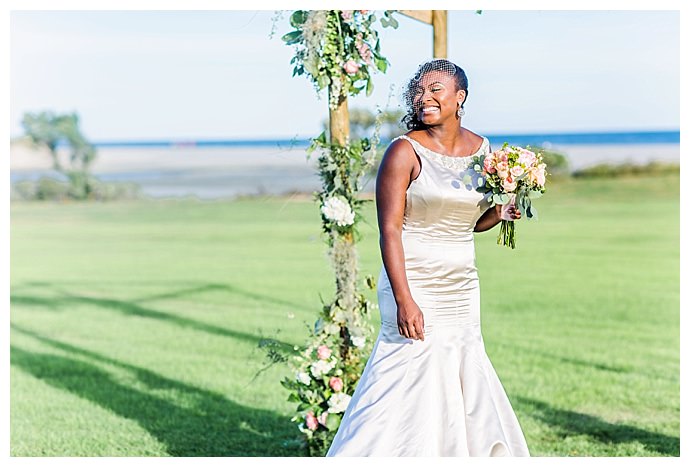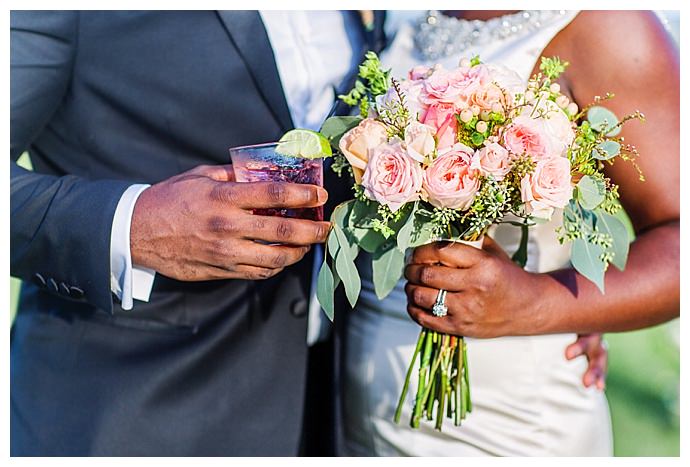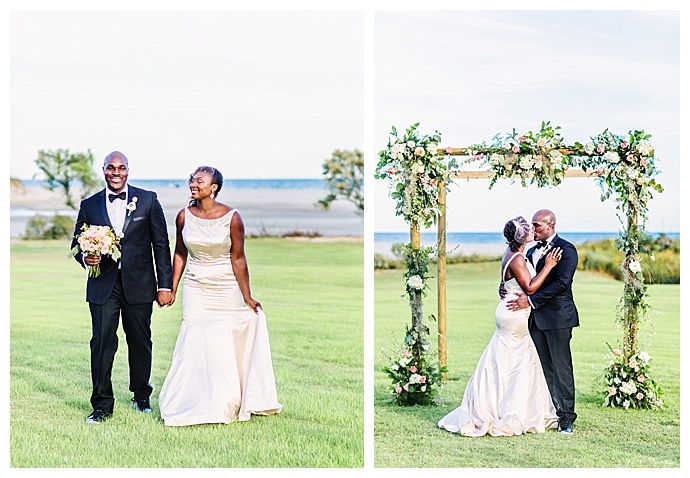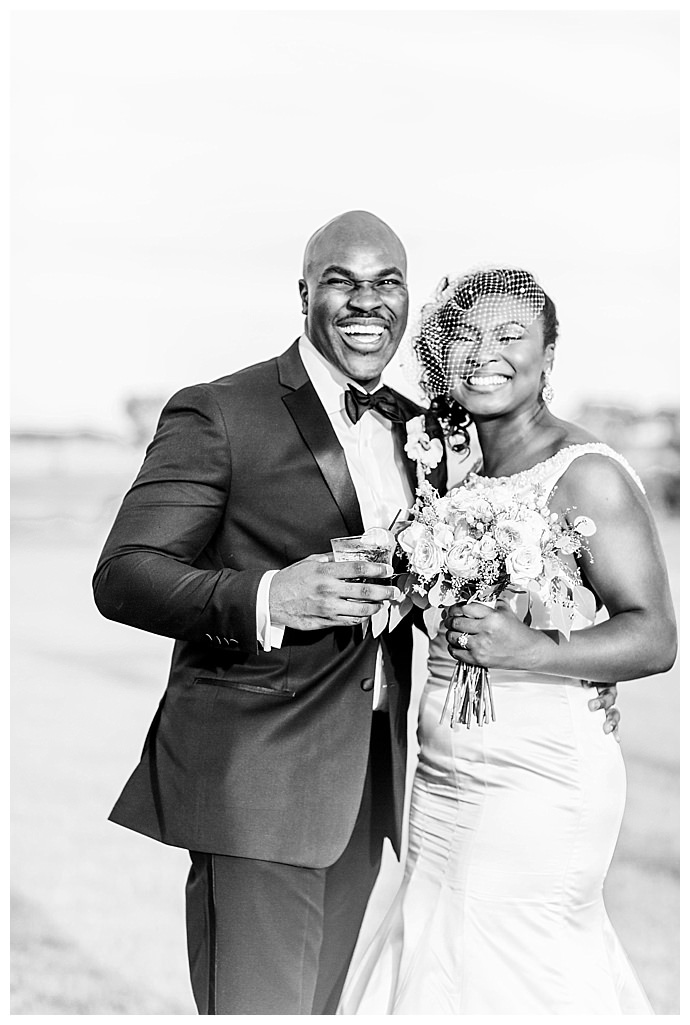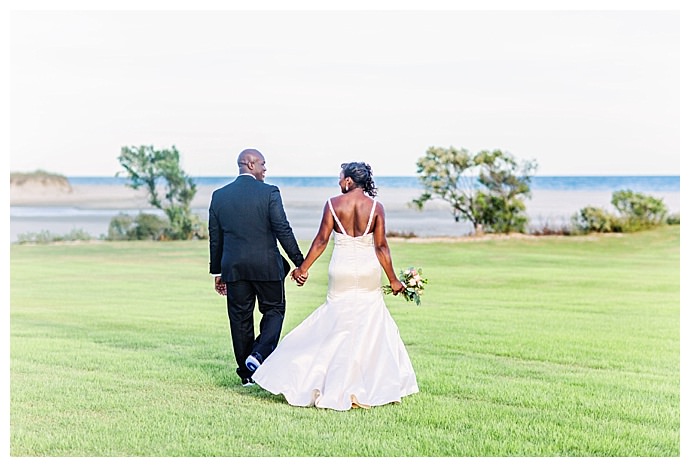 The Celebration
Since she was young, Jessica has had fond memories of visiting Myrtle Beach with her family. So when they realized it was also a midway point between where Jessica's family lives in Virginia and Stefano's family lives in Georgia, a destination wedding in Myrtle Beach was suddenly the perfect fit for their big day. With Jessica's sister's help to curate the vision for the day, Jessica and Stefano were married on a manicured lawn underneath an arch covered in bright florals with the sandy beach and ocean not far in the distance. After the ceremony, they threw an epic celebration with delicious food and drink and brought in an incredible DJ who kept the party going all night long. It couldn't have been a more perfect day.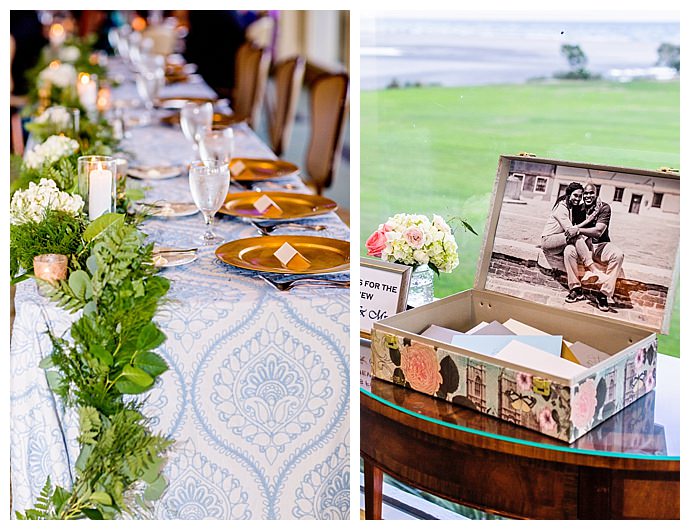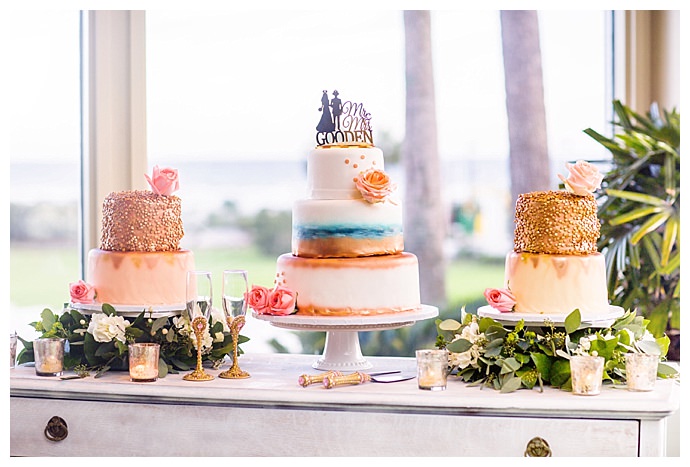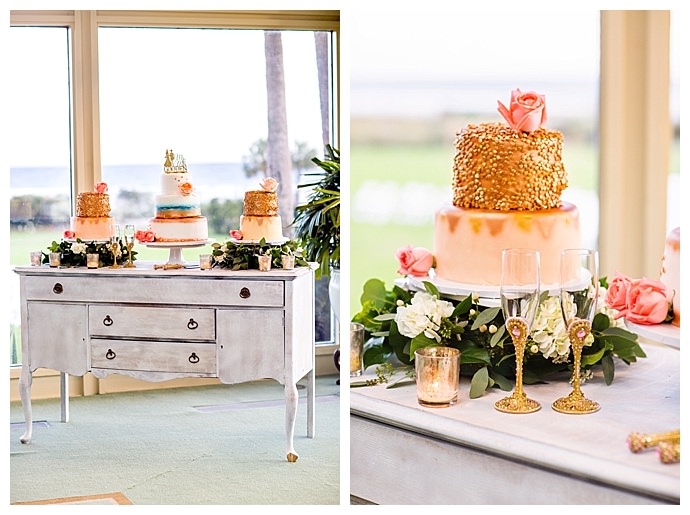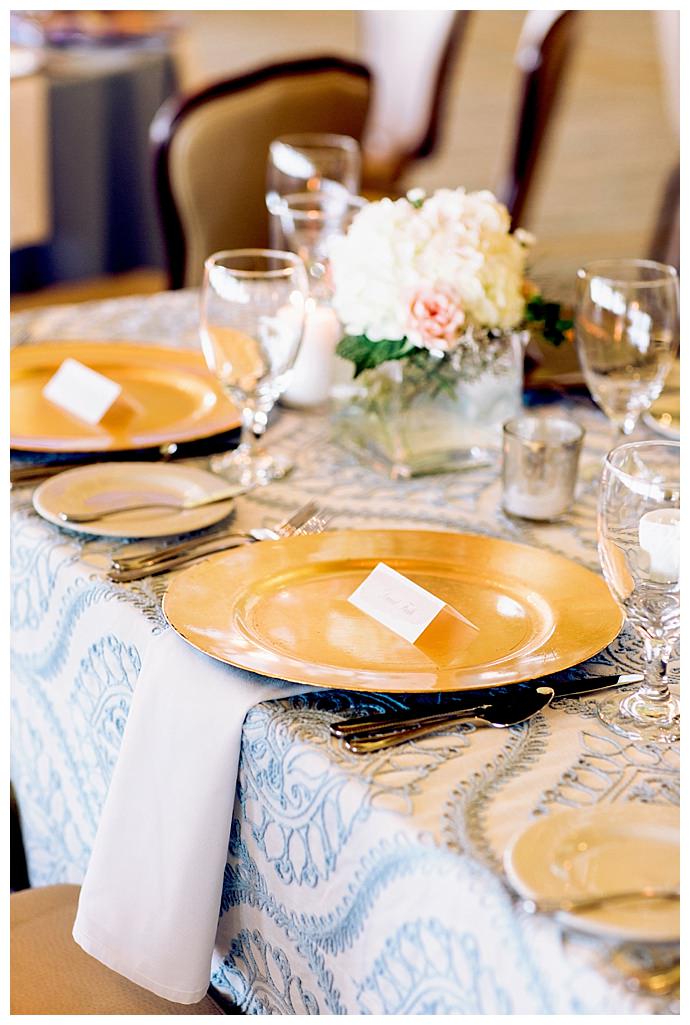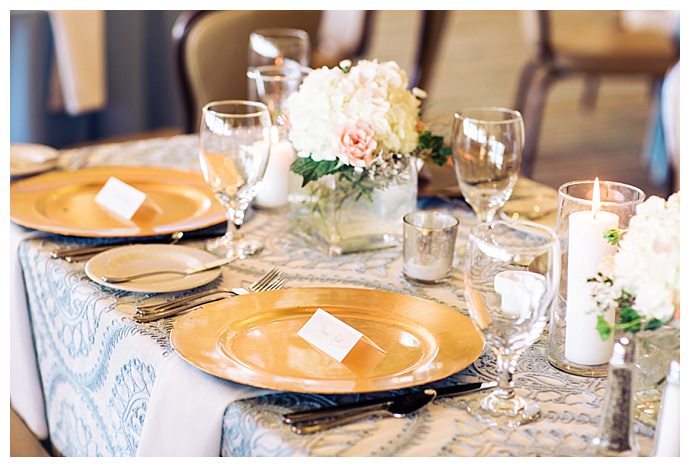 Memorable Moment
"My favorite part of the day was our first look," Jessica says. "It was an intimate moment where we were surrounded by our very closest friends and were able to see each other and be together with no other interruptions. The photographer choreographed it perfectly. We also had a great time on the dance floor with all our friends and family around us during the reception. The DJ was amazing!"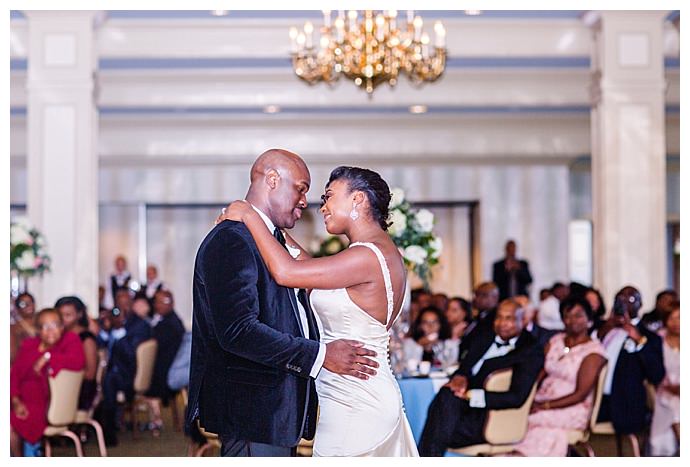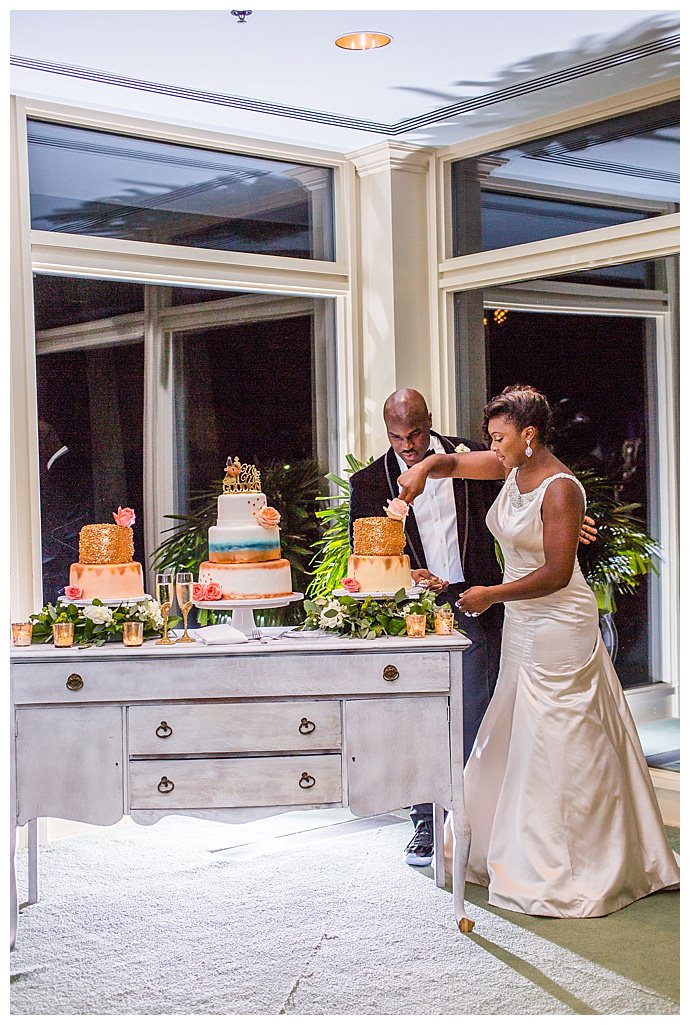 *Editor's Note: This post contains affiliate links. Each time you purchase an item via our affiliate links, Love Inc. is receiving a small percentage of the sale, thus you are helping our small, EQUALITY-MINDED™ business grow and allowing us to provide more content for YOU! Isn't that just fantastic?
Submitted via Matchology
Written by: